Add a classy touch to household décor by making your own stylish geometric holders for plants or candlesticks.
These modern geometric holders are the perfect addition to any tablescape or vignette, and easily made by brazing metal rods together! If you've ever wanted to learn how to use a torch to braze, this is the perfect starter project.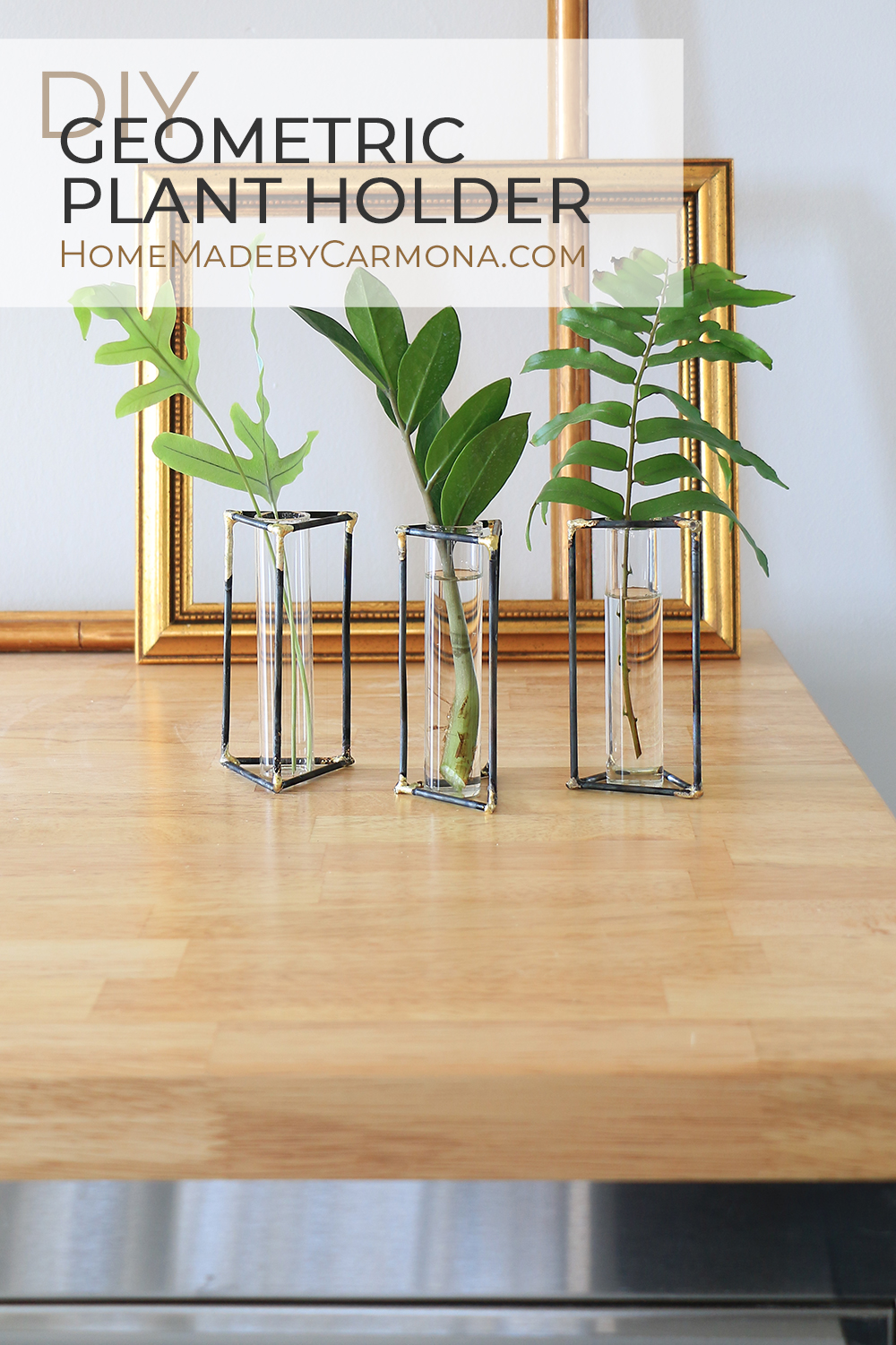 *This post is awesomely sponsored by our friends at Bernzomatic!
I've never soldered, brazed, or done any welding before, but it has always been a skill on my bucket list! I decided to ease into using a torch for the first time by making geometric holders for plant propagation. If you know anything about me, it's how much I love houseplants. Plants are incorporated into every aspect of my decorating!
This was a fantastic first project, and I learned a lot along the way. My second project will be even better, but that makes this a great beginner project for DIYers everywhere!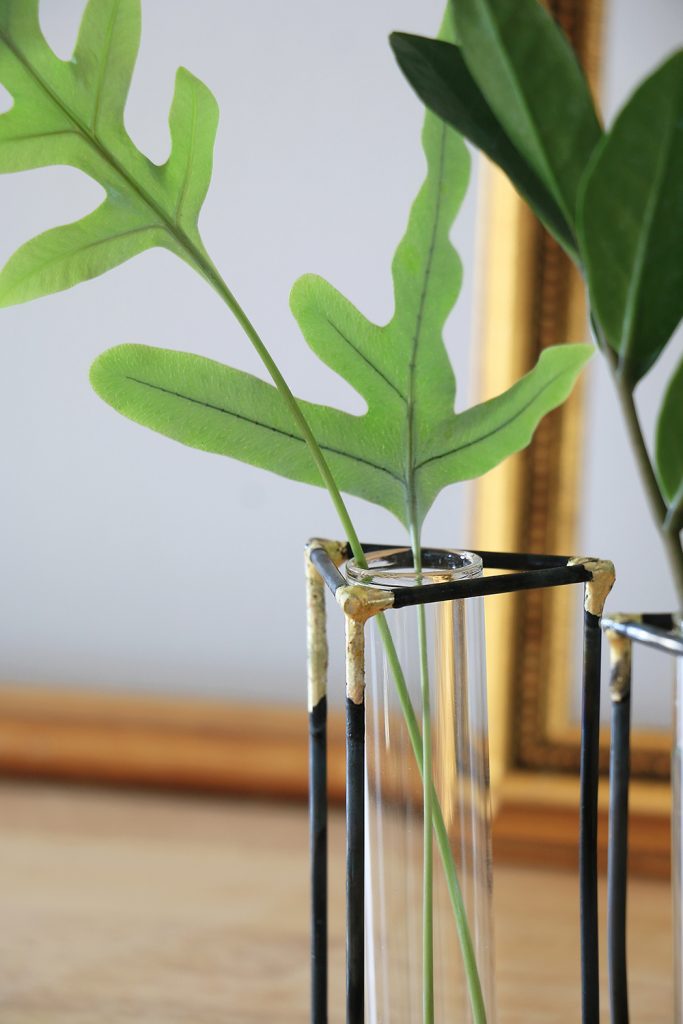 Tools & Materials
Materials to make 4 holders include:
(2) ⅛"x48″ plain steel rods
Tools required:
You will need some way to cut metal, optionally a grinder for rough edges, and your favorite Bernzomatic Torch.
For this project I chose the Bernzomatic TS8000. It is the perfect high heat torch for faster work times, and I love that it has a continuous flame lock function. However there are a number of Bernzomatic torches that will work just as well for this project.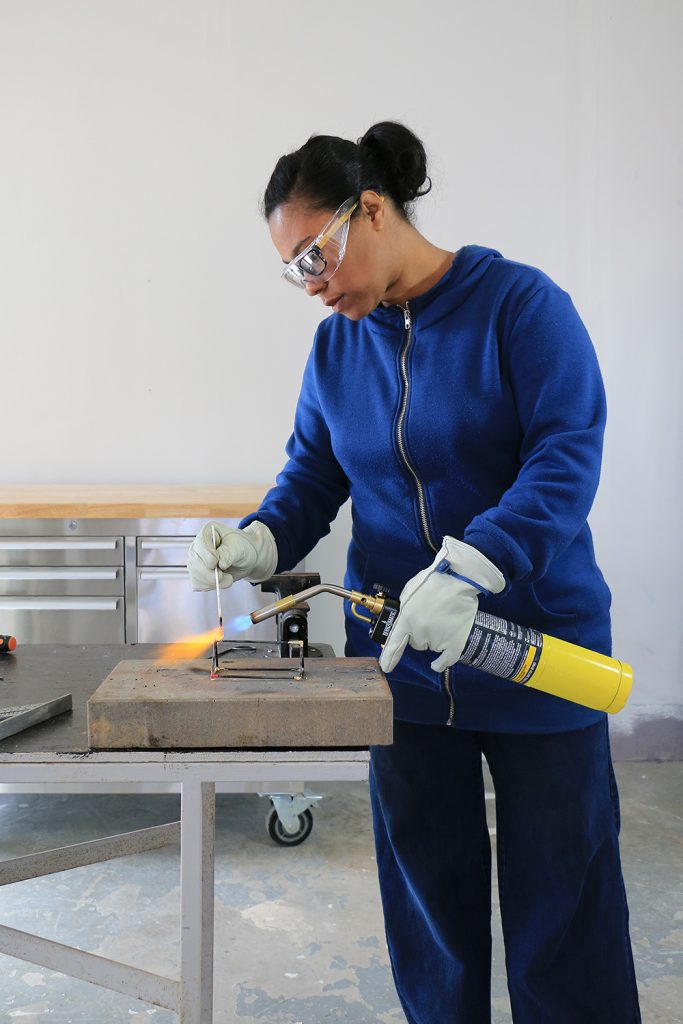 Watch The Full Video Tutorial:
Read below for steps, or watch the full tutorial here via this video.
Measure & Cut Steel Rods
Each holder will require three long rods, and six small rods. Two 48″ steel rods, and two brazing rods will make 4 holders.
The cut list per holder is as follows:
(3) Long 1/8″x4″ metal rod pieces
(6) Small 1/8″x1-1/2″ metal rod pieces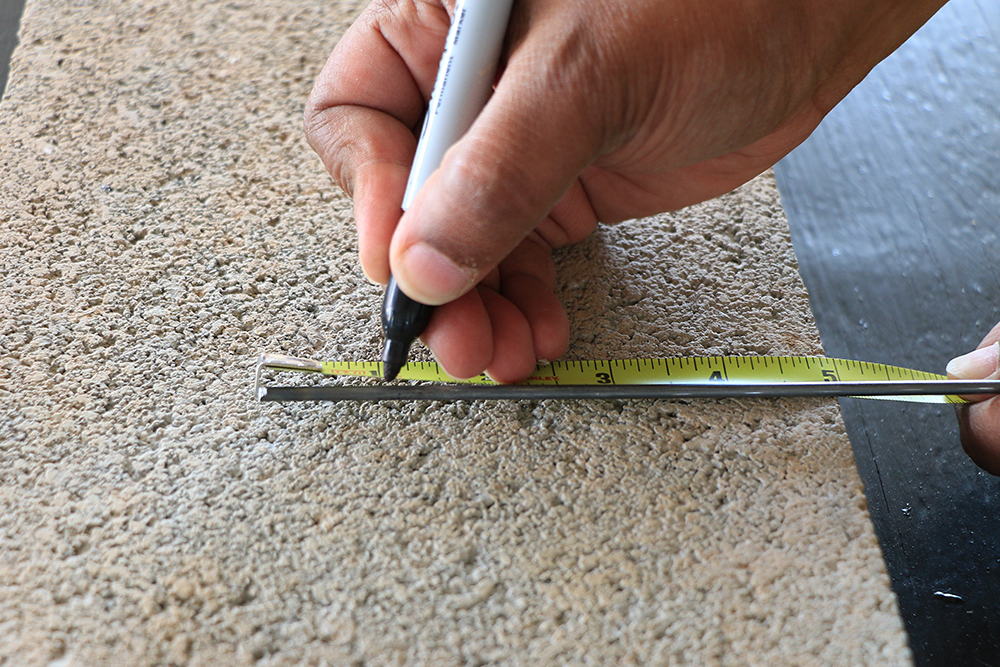 Cut these rods with a metal cutting blade on any number of tools. And yes, you can use a chop saw, a jig saw, a Dremel, an angle grinder, etc.
If there are any rough edges, use a grinder to smooth those out.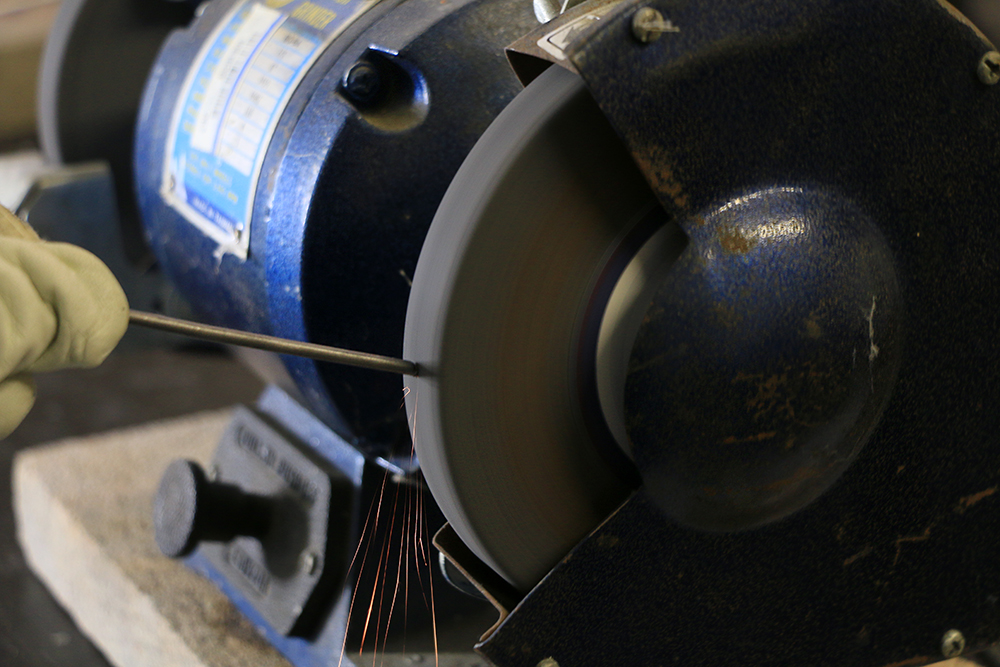 Braze Triangular End Pieces
Place the three small rods in the shape of a triangle on your brick work surface. You are going to braze these three points with the Bernzomatic bronze flux coated brazing rods.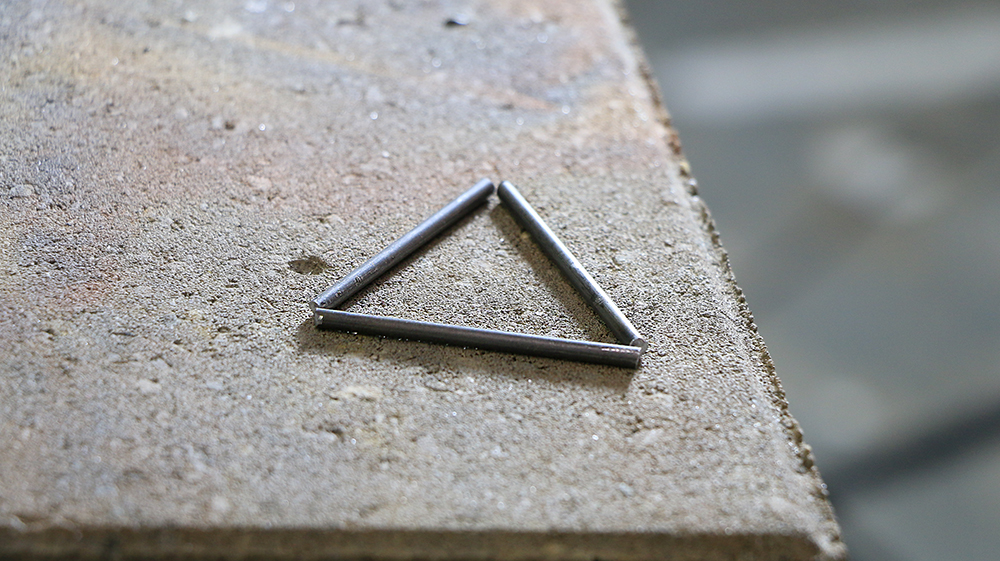 To help stabilize the pieces, I place my extra rods to help temporarily hold them in place. This ensures they don't roll apart.
Now you can braze those three points more easily.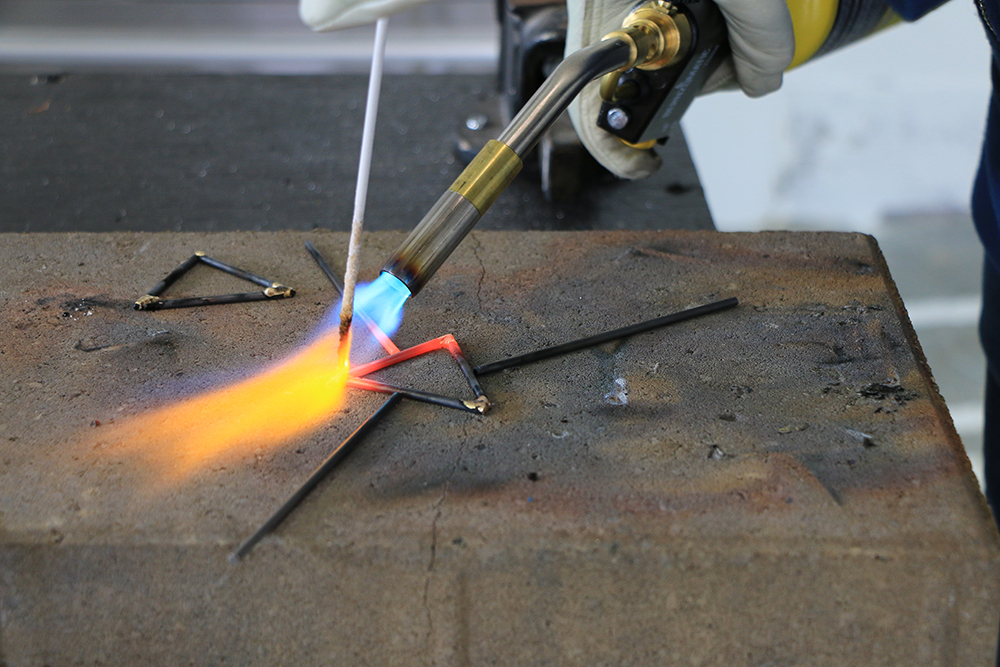 It takes a couple minutes for the brazing rod to melt and the steel to heat, so patience is required. If you try to touch the brazing rods to the steel before both are properly heated, it may stick. That might move your steel piece, which means you'll have to stop, reposition, and start again. It's better to wait until the very tip of the brazing rod looks almost like it's going to drip, then gently touch it to the heated steel… It's more like hovering and gently spreading liquid.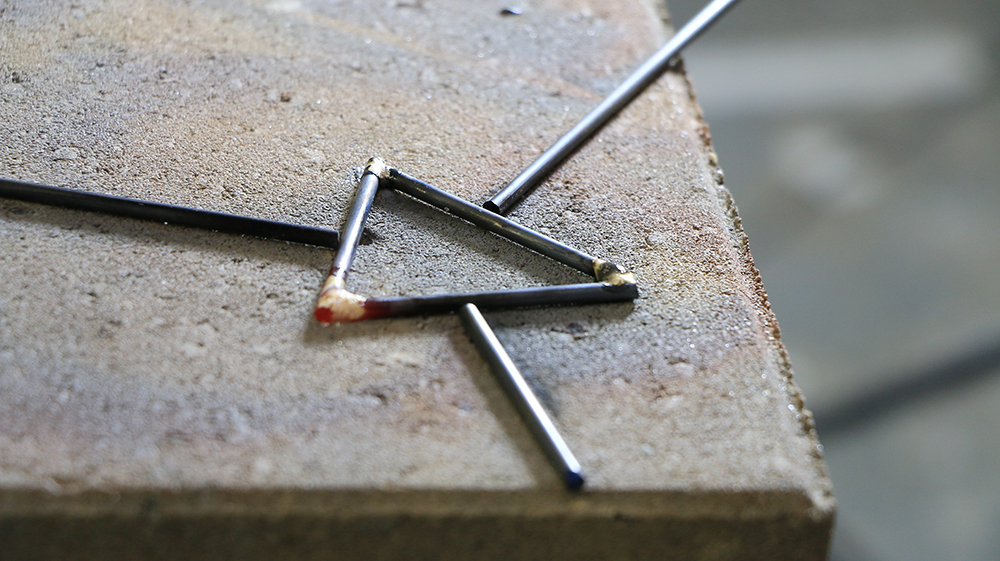 Once all three points are connected, let it cool completely, and make a second triangle.
To ensure both triangle pieces are identical, I place my three rods in the slight outline that is left behind. Because just brazed an imprint into your brick, why not make good use of it? Just heads up, your triangles won't be perfect, and that's okay. They just need to be identical to each other.
Attach Side Pieces
Now connect the two 4" rods to the triangle piece, and braze.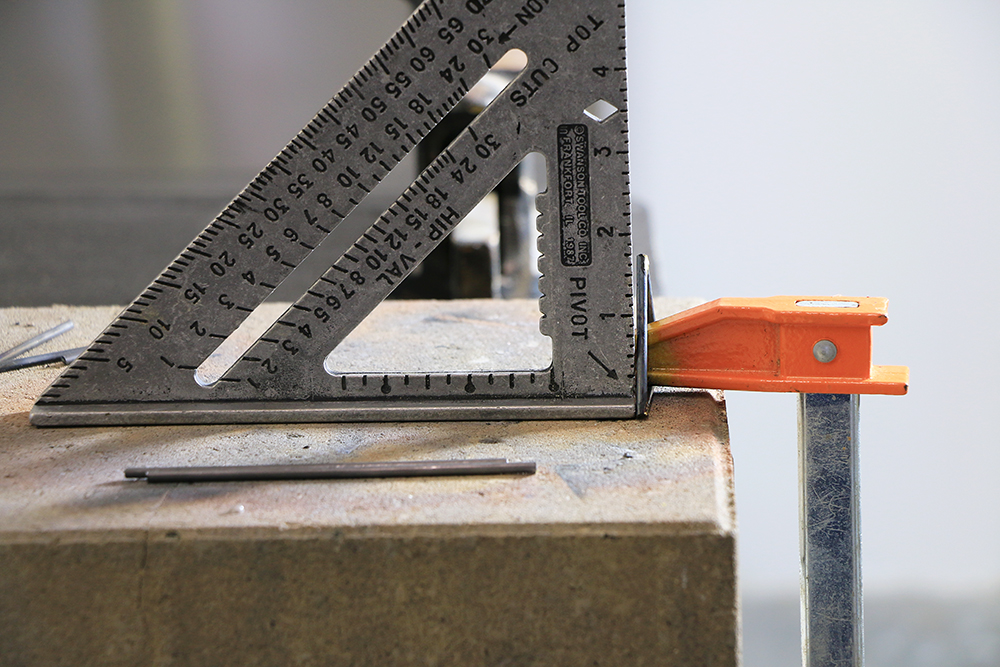 The triangle piece must be set upright… Make sure the triangle piece, and connecting rods are perfectly square, and not skewed. Because skewed rods means a slanted holder, which isn't ideal.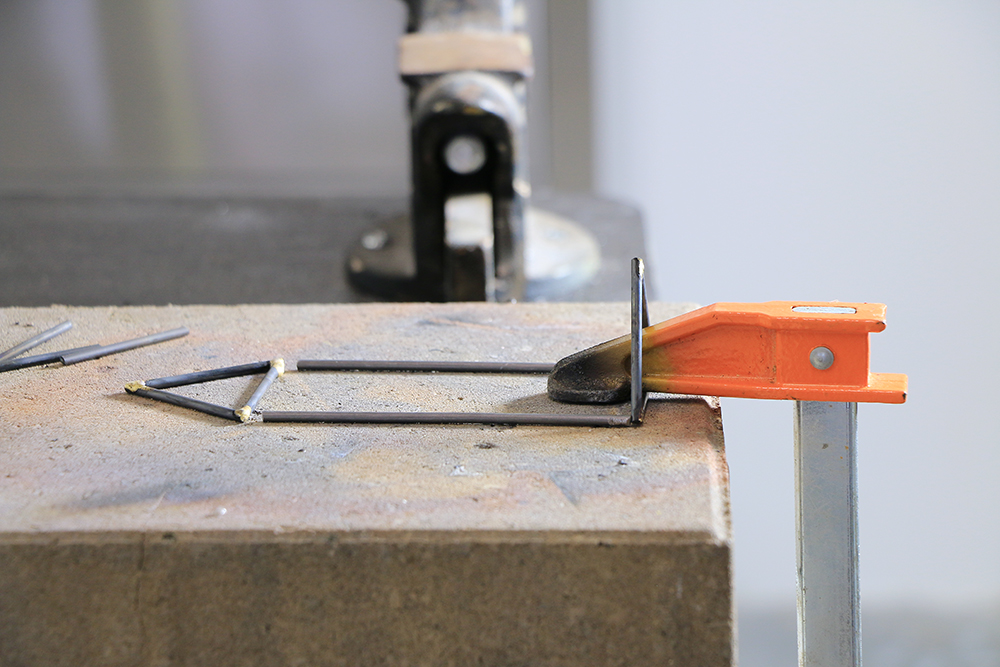 Place the second triangle piece against the long sides just to help hold the long rods in place. This also ensures they will match up to the other end, and are properly aligned.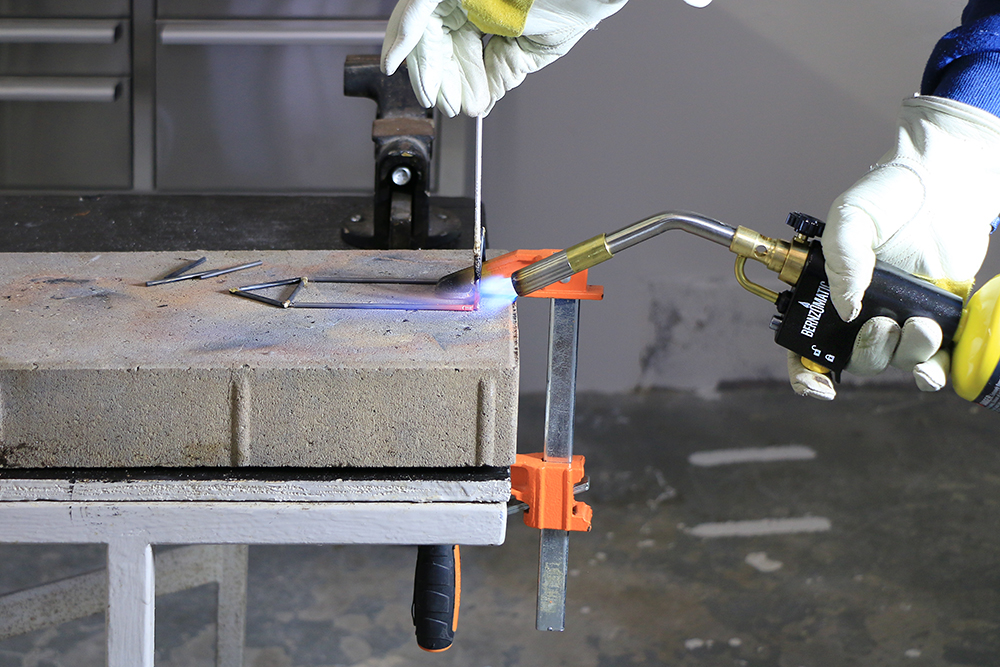 Once you have brazed one side, flip it around, and attach the second triangle piece.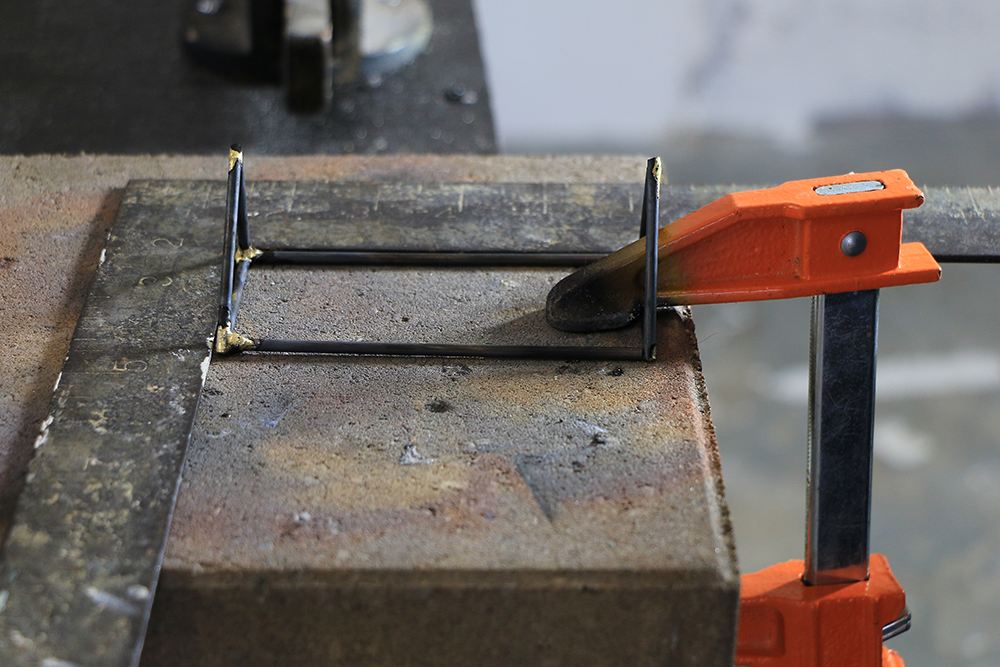 Finally, attach the last rod, and when it's cool it's ready for use!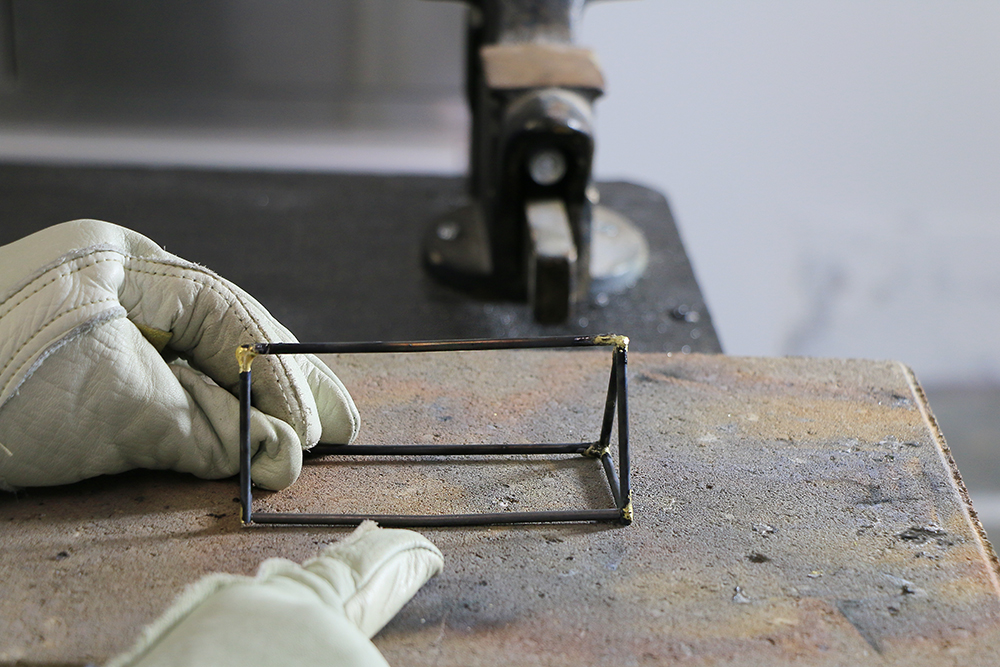 Optionally Spray Paint It
I considered spray painting these gold, but the black and brass is beautiful! However you are welcome to paint it whatever color you love most.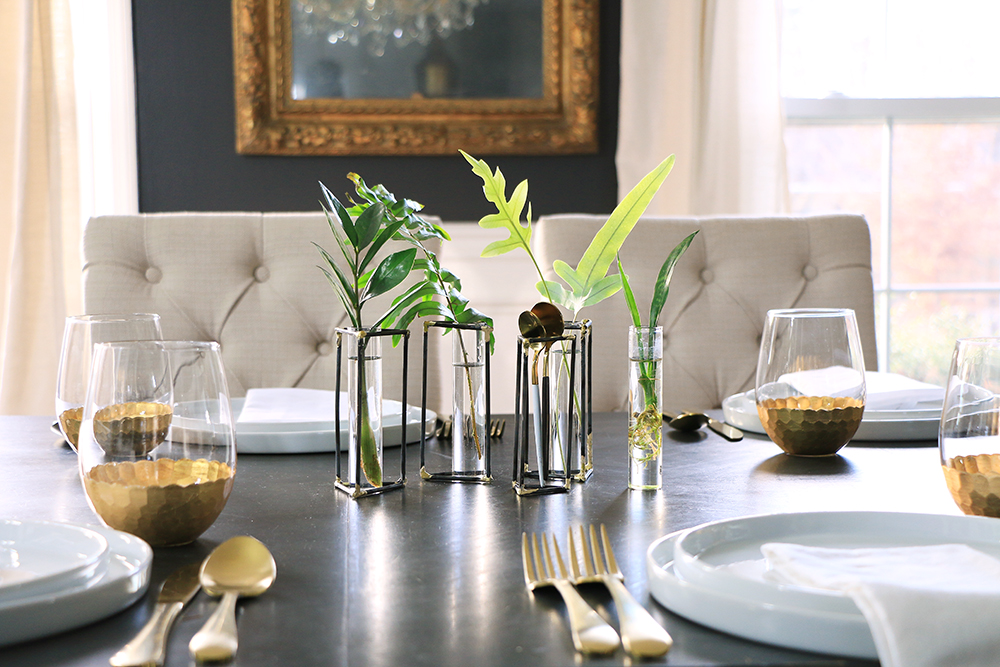 These adorable geometric plant holders are perfectly sized for your test tubes! You can propagate plant cuttings, use them as candlestick holders, or just add it as décor for your tablescape. But whatever you choose to use them for, you can be proud of your new skill!
*Special thanks to Bernzomatic for providing materials and sponsoring this project!


Like this project? Follow more DIY projects like these easy partial-build corbel shelves.
 [go_portfolio id="diy_gallery"]