If you didn't hear my big huge exciting news, I am honored to have been chosen as a featured designer in the One Room Challenge!
The One Room Challenge is a 6-week remodeling challenge where you transform a space and share the progress each week. I participated in the ORC as a guest participant last Fall and remodeled my laundry room. Incredibly, out of so many amazing guest designs, Better Homes & Gardens (the media sponsor of the challenge) chose me as one of two participants to become featured designers in the Spring challenge. Pinch me!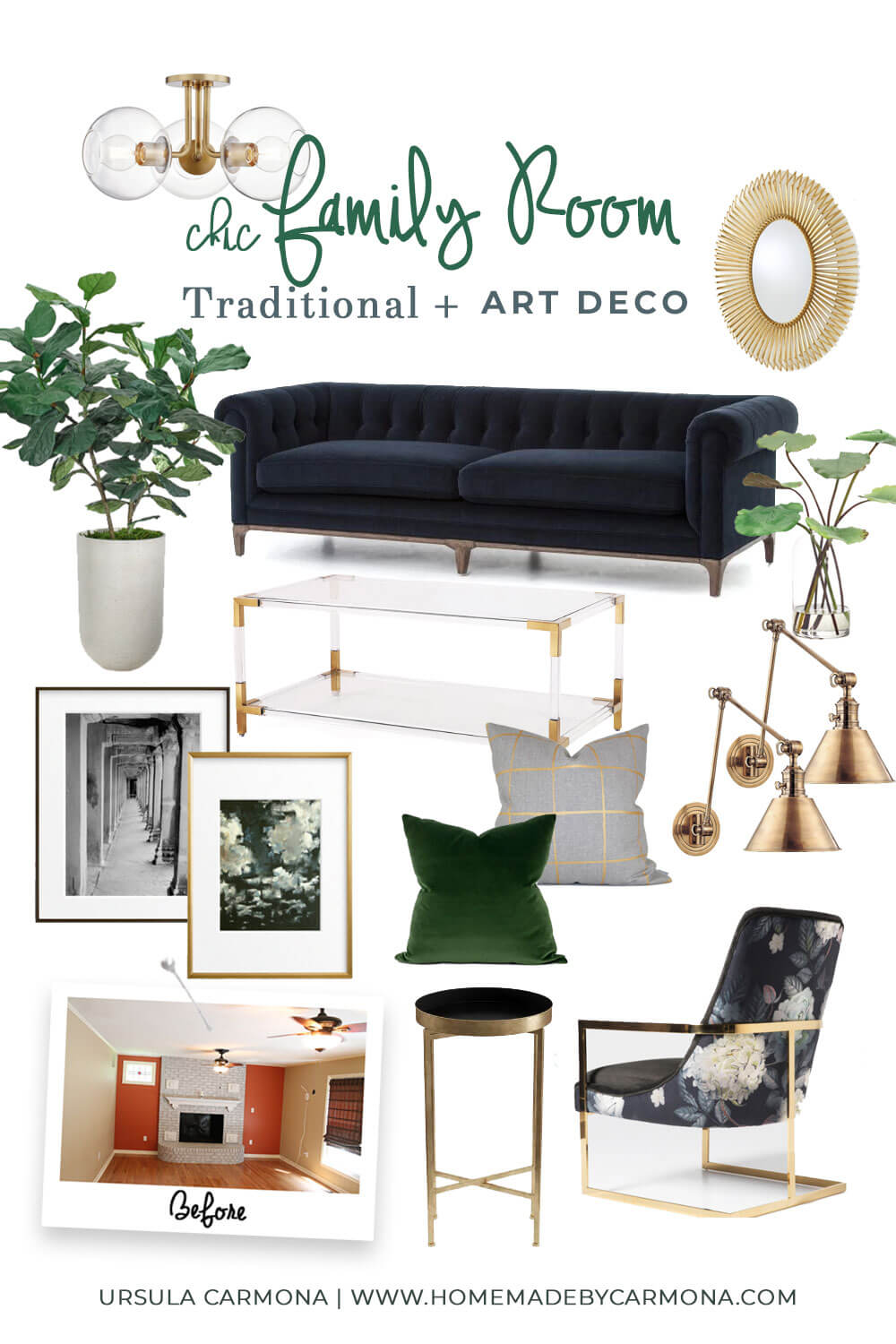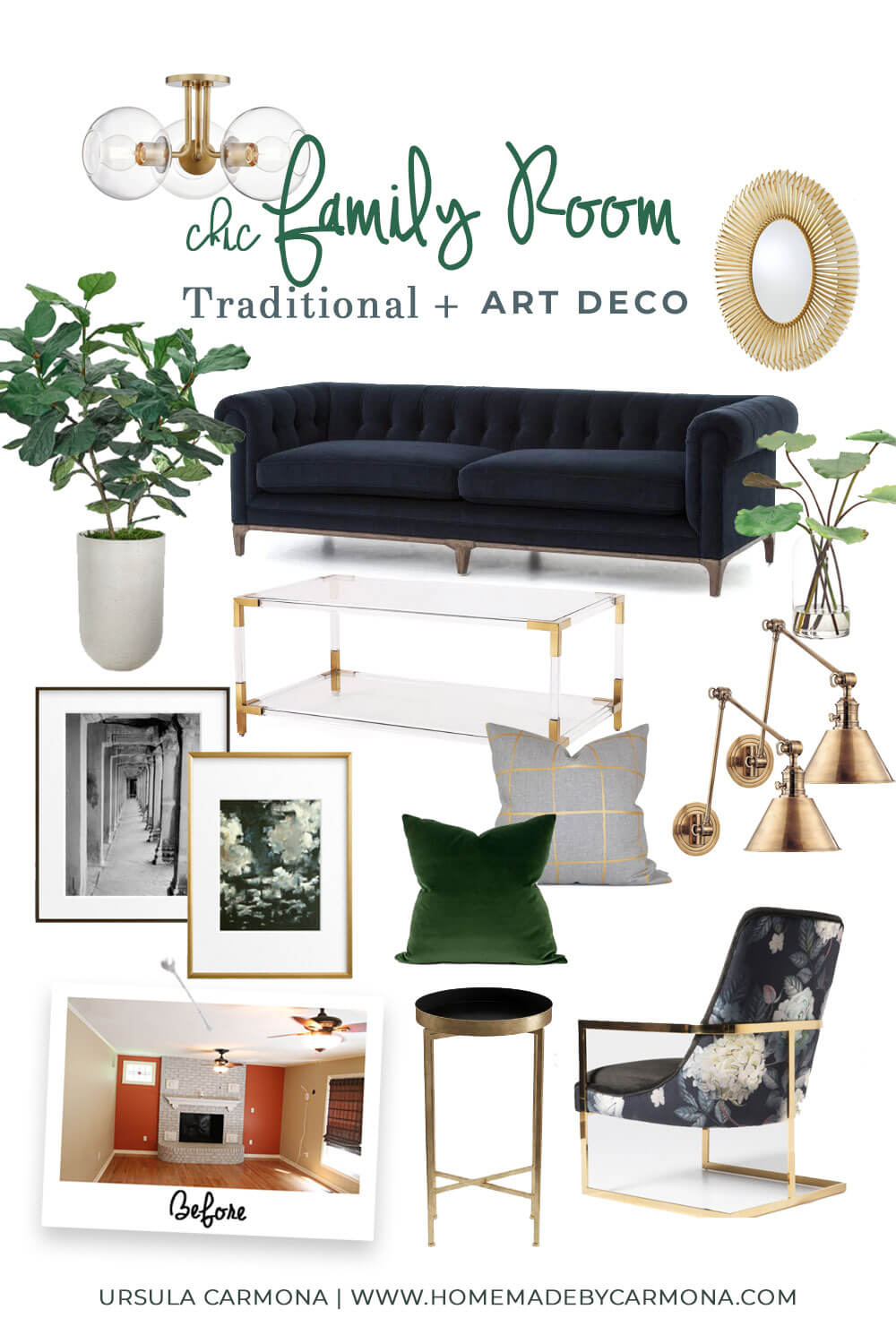 *Special thanks to all my ORC sponsors, including Lamps Plus and Minted! Affiliate links below.
Linda is the genius behind this challenge, and I'm so glad she started it all those years ago… Because of this challenge I got my butt in gear to makeover my guest house kitchen, my bedroom, the dining room, and my laundry room! Hey, nothing motivates quite like a makeover challenge…otherwise it might have taken months or years instead of weeks. Haha!
My ORC Room of Choice
For the Spring One Room Challenge I am finally taking on my family room!
This is the space we gather every evening to chat and have our evening family worship time. So it's a pretty special space. Now I just need the design and function to reflect those special family moments.
I cleared out the furniture in the room so I could have a blank slate to get started, but in it was just my old ratty sofa that really belongs in a dump, a futon, a couple of storage ottomans, and a bookcase.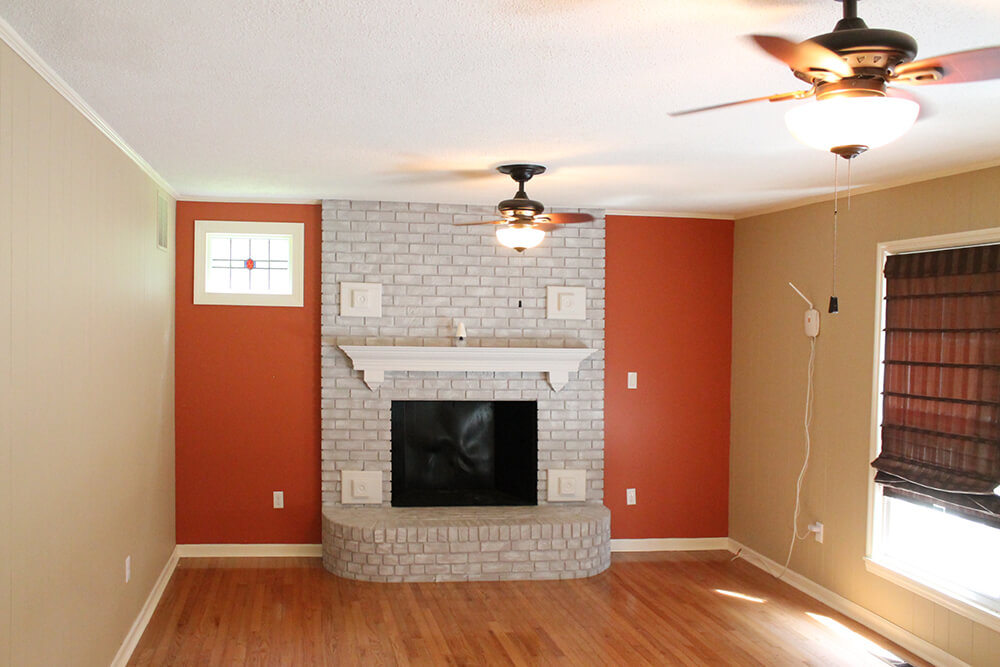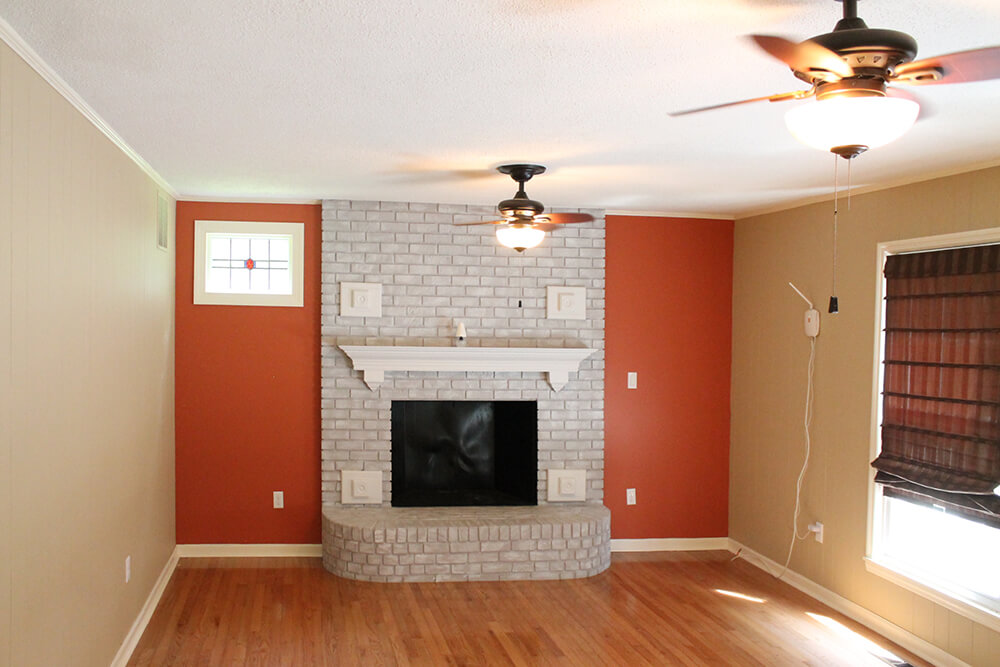 I've pretty much ignored this room since we moved in and it started becoming a catch-all for furniture on it's death-bed. Frankly I was feeling was pretty uninspired with the speckled ceilings and that brick monstrosity. I'm not a fan of the yellowy beige and persimmon reds either…not great when you want to evoke a sense of relaxation and warmth in a space.
You can tell the previous owner must have loved this color, because it is on either side of the fireplace, in the dinning room, and again in the wallpaper of the powder room that is right off the family room.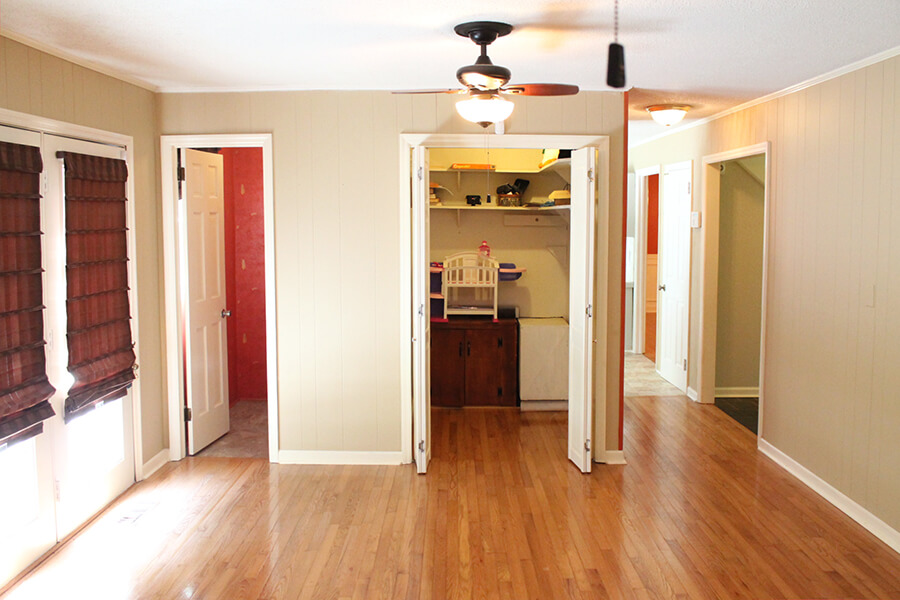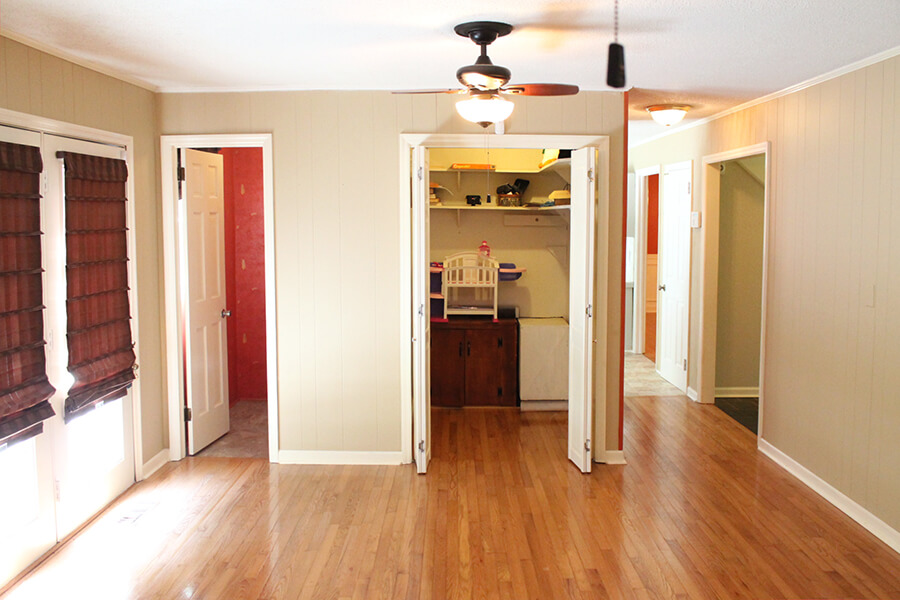 I guess it's fine for those who love that particular type of red, but it's just not my jam. I am considering a nice greige white. Any suggestions?
I'm also planning to take on that little closet at the end of the room and turn it into a hidden office. It's a much needed functionality in our home, especially with my 3 homeschooled girls.
As you can see from the photos, my home is a simple little thing without any wonderful bells or whistles. Somehow I'm going to have to infuse this unimpressive space with loads of charm.
Decorative Inspiration & Accessories + Sneak Peek
While I haven't really done any work in the space yet, I did start planning and shopping a few weeks ago. Much to my delight, some of those accessories have already arrived!! So you get a sneak peek at a few items that will be in the space.
I am one of those people who fixates on a couple great accessories and carves out a plan around a handful of inspirational pieces. For me that happened when I saw this green vase on Lamps Plus.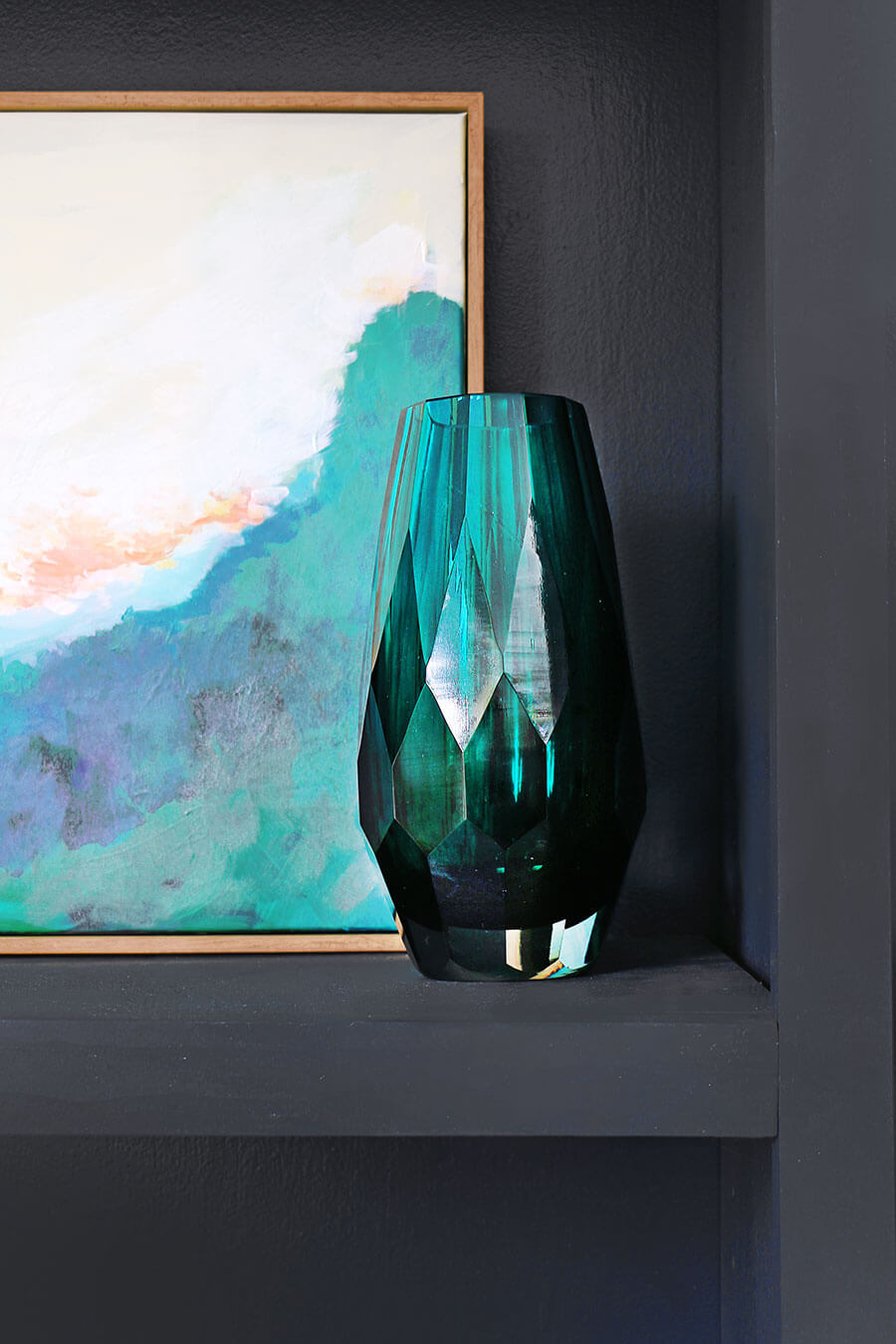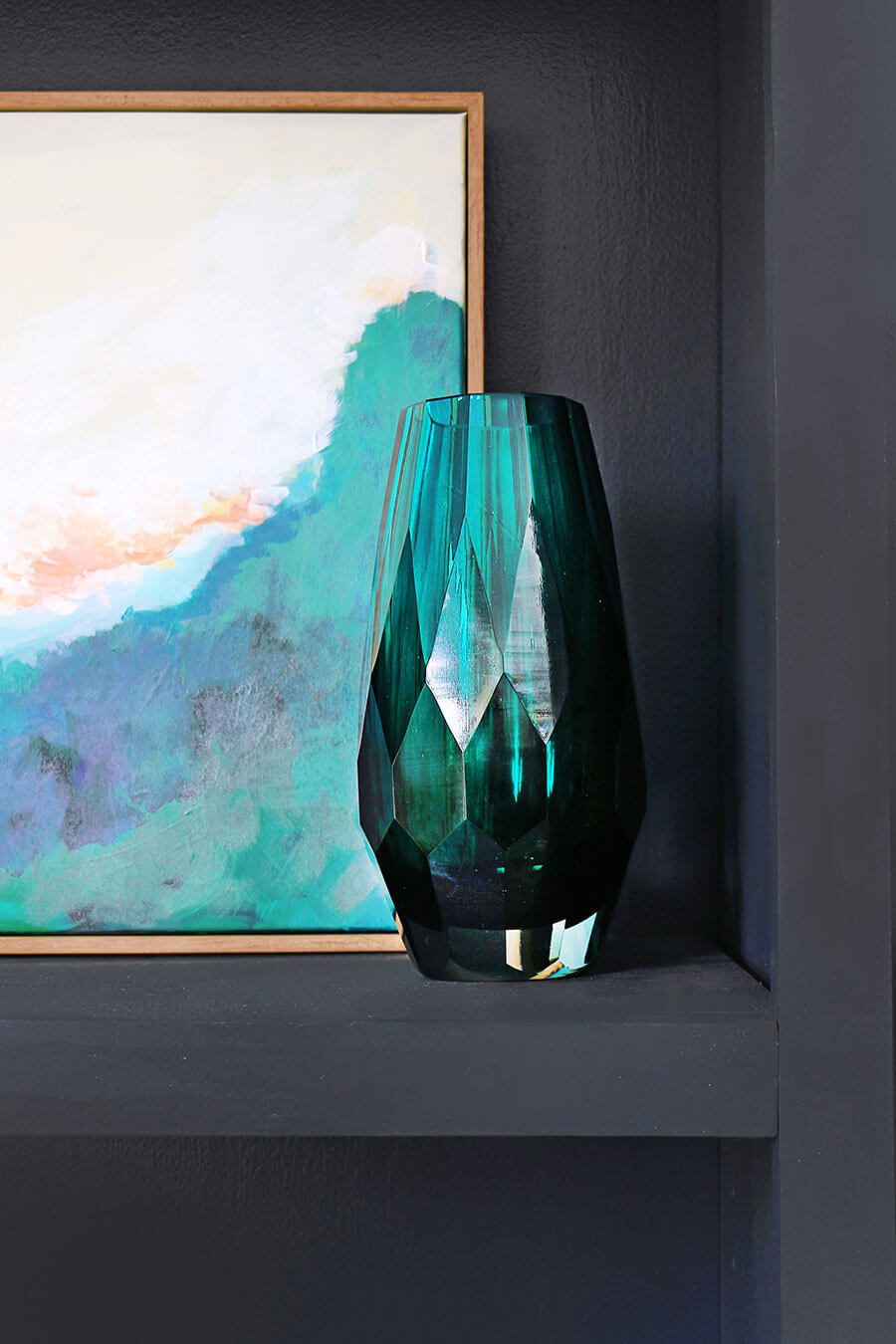 I know what you're thinking:
#1. Really, the first thing you bought for the room was a VASE? Not a sofa, or a coffee table?
#2. That emerald vase is SO you Carmona…well you are correct. You saw my green dining room bench on Instagram right? LOL!
#3. Who looks through a shop with the name "Lamps" at the beginning and buys a vase? Yeah, but don't forget the PLUS…they have all kinds of amazing goodies!
Strange as it may sound, I didn't order a single lamp from Lamps Plus this time around. I was too busy being obsessed with the accessories that would help me concoct the perfect look for my family room. Including a pair of marble bookends, a set of black marbled tray set, a crackled luster decanter, and of course the emerald glass vase.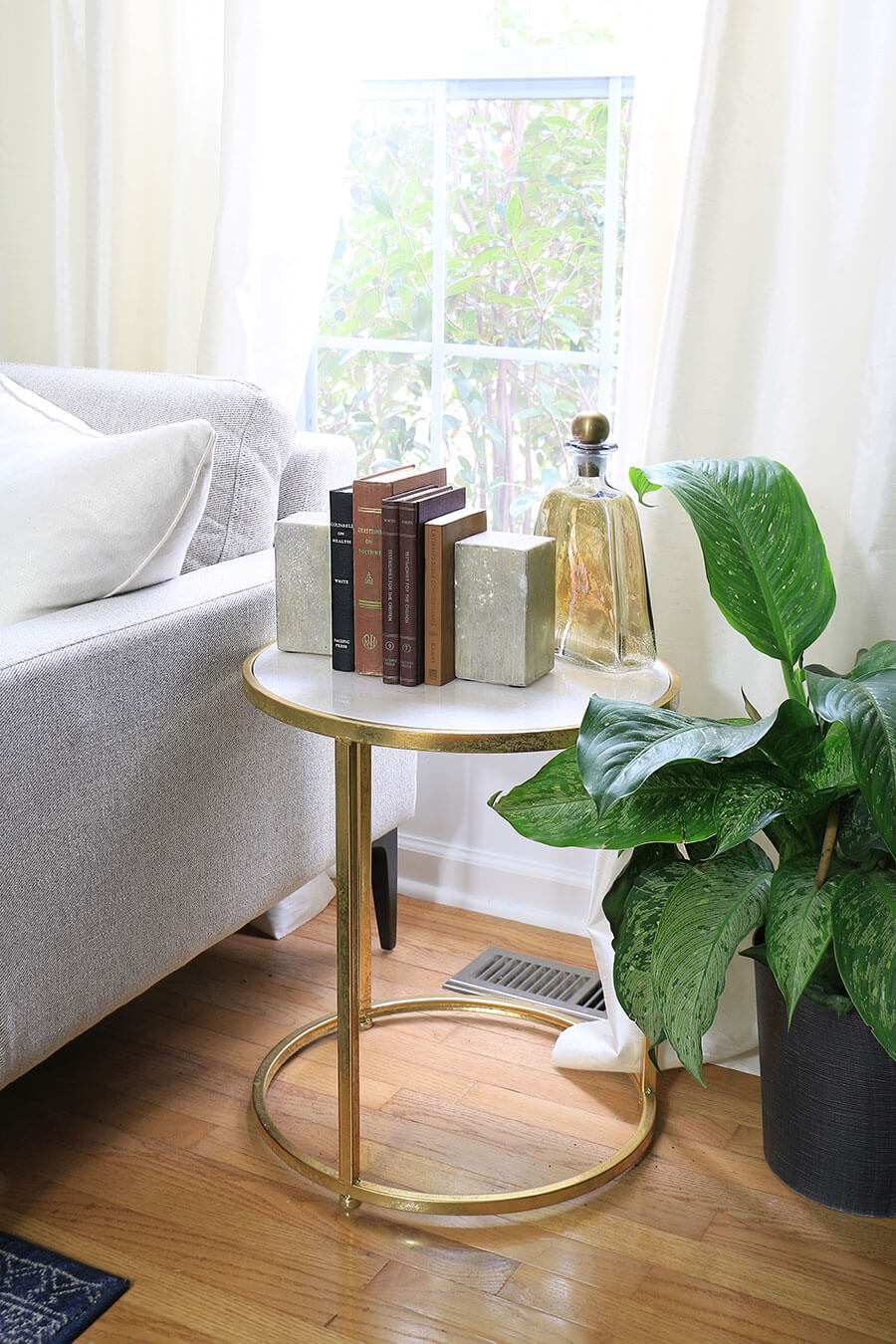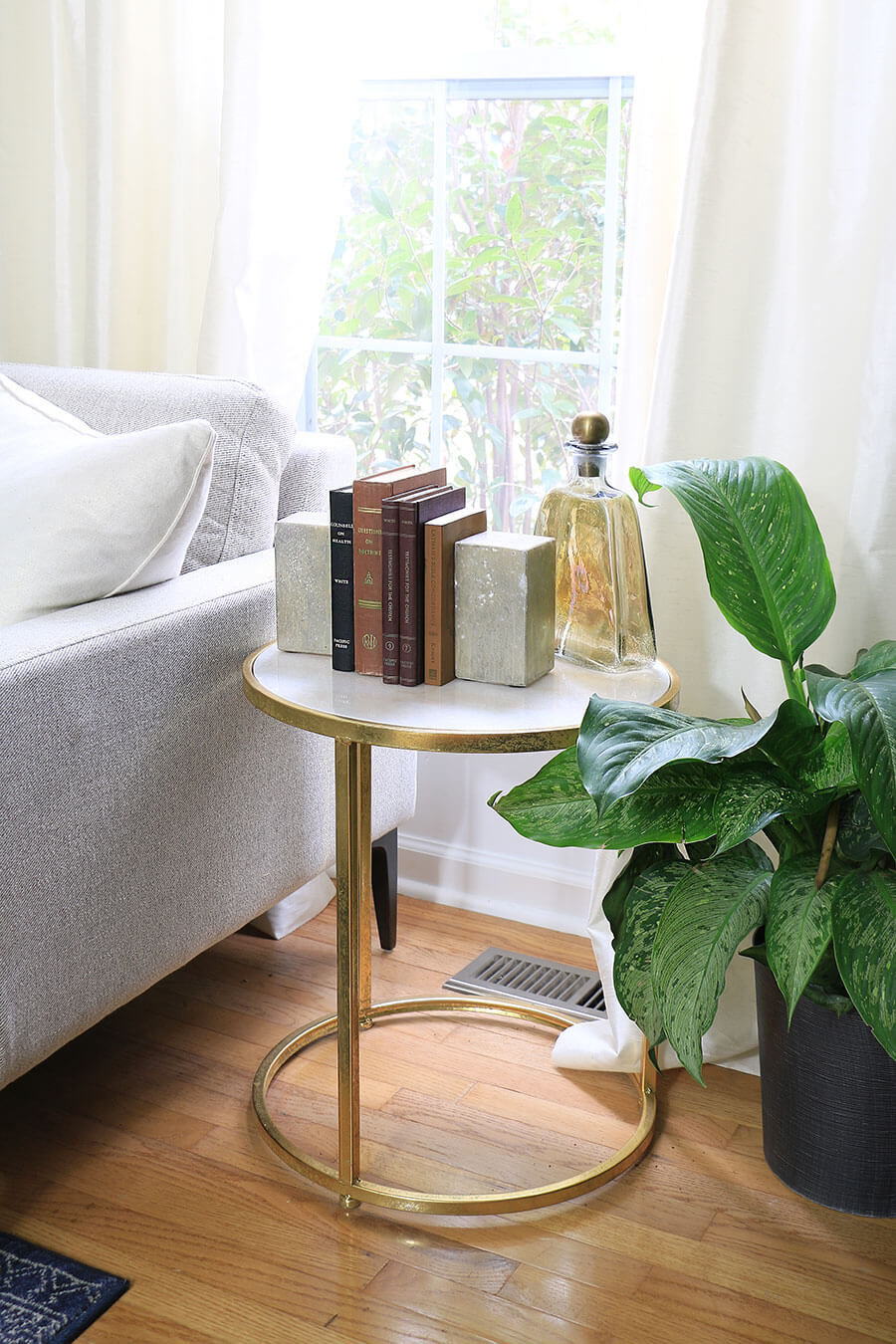 What do each of these pieces have in common? They all have a type of finish I want embodied in my room, and a style I plan to aim for. I want it to be traditional with an eclectic twist…maybe a hint of art deco to it.
I'm going for warm, moody, and as always a touch of glam.
Who In The World Chooses The Artwork First?
Oh right. Me. Well to be fair, I'm the daughter of an artist…whatchya gonna do?
So besides the accessories, I went ahead and ordered a few pieces of artwork for the space from Minted. If you know anything about me, it's that I love all things gold, and a great gallery wall…Minted can give me both of those things in one!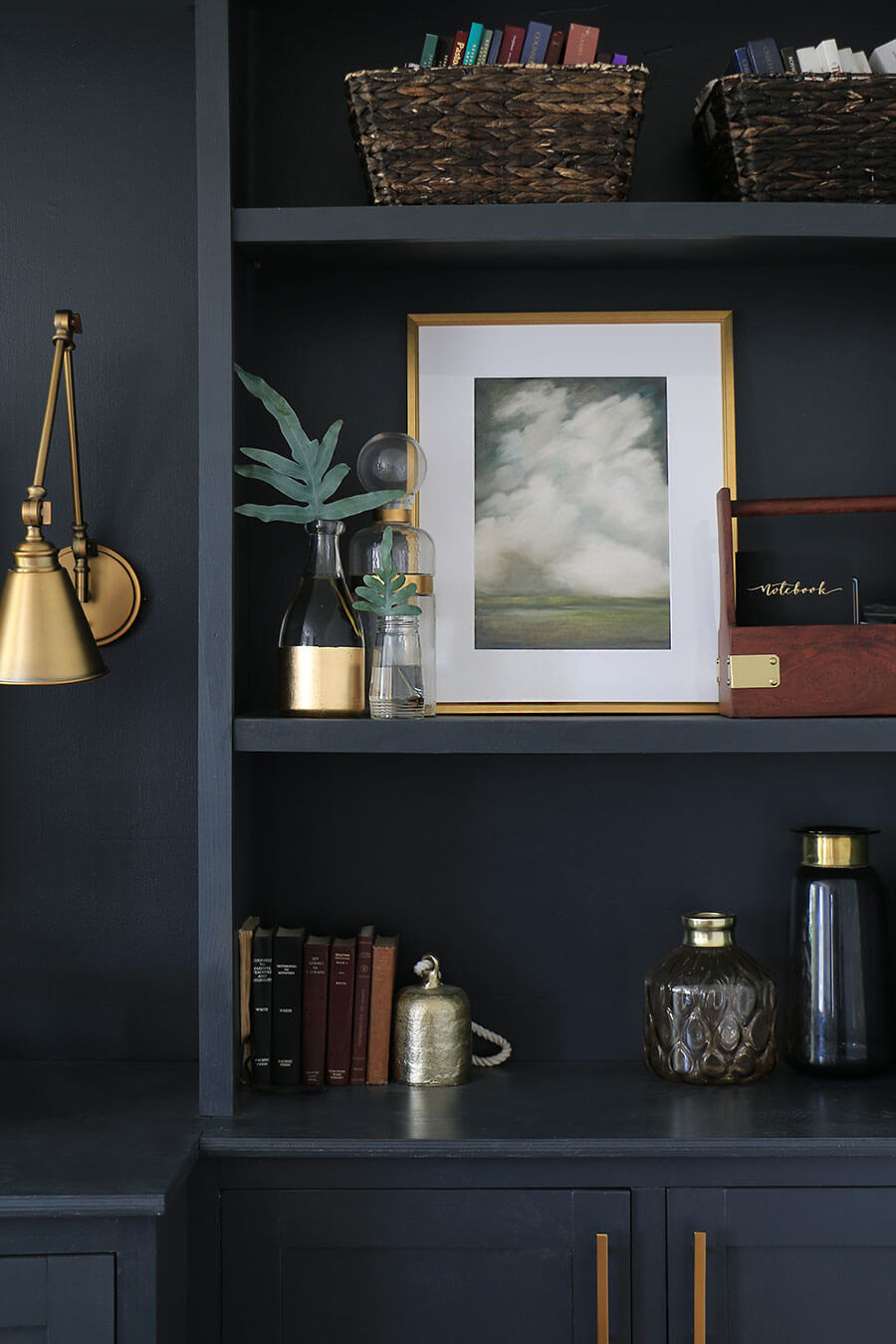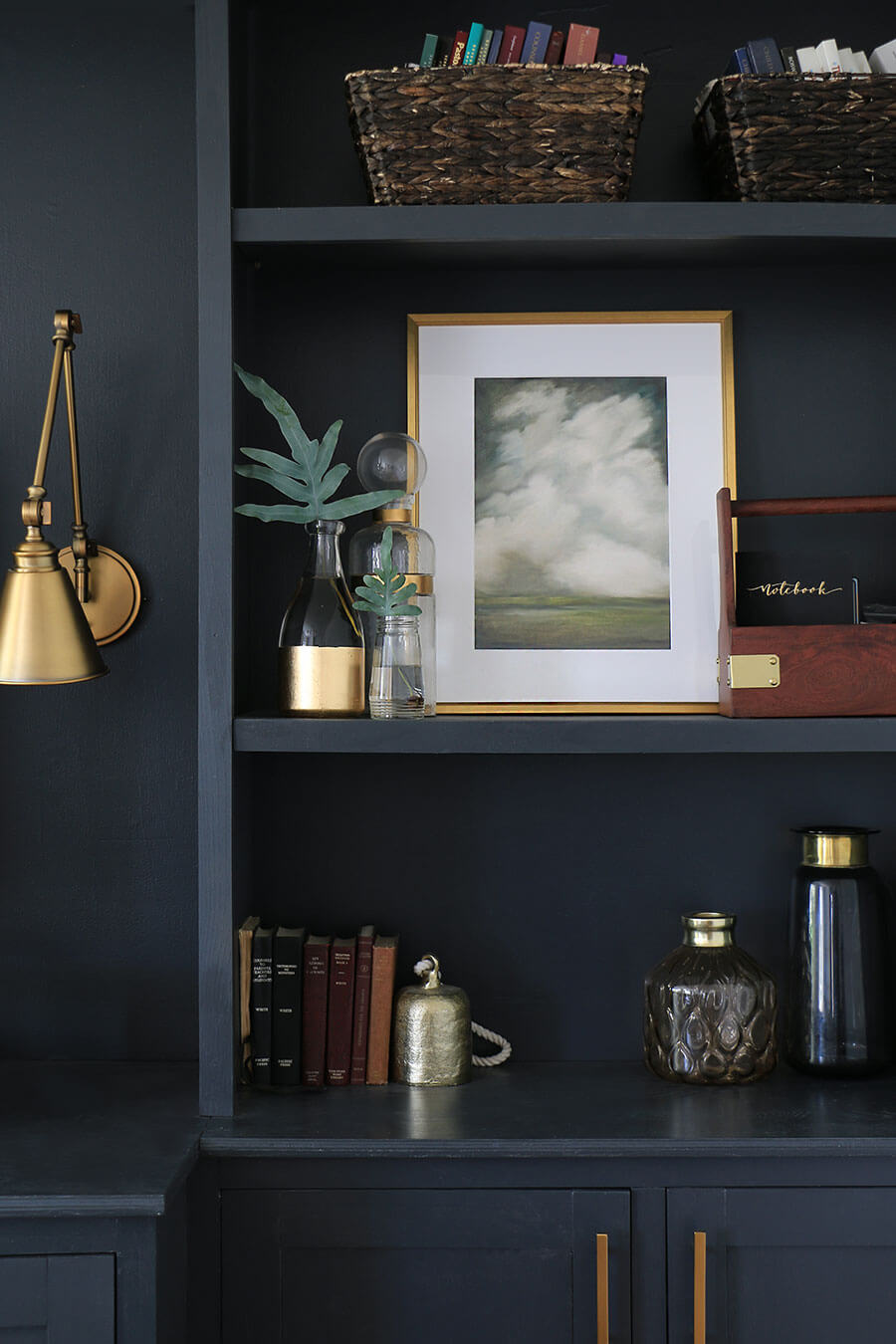 I'm going to try to contain myself this time and hopefully not gallery wall up the place like there's no tomorrow. Please don't quote me in week 6. I make no promises! Haha.
I was so excited to receive this artwork from Minted in the mail, I might have started dreaming up what other pieces I could put in the room already! Even the packages are gorgeous and get me all hyped for artwork.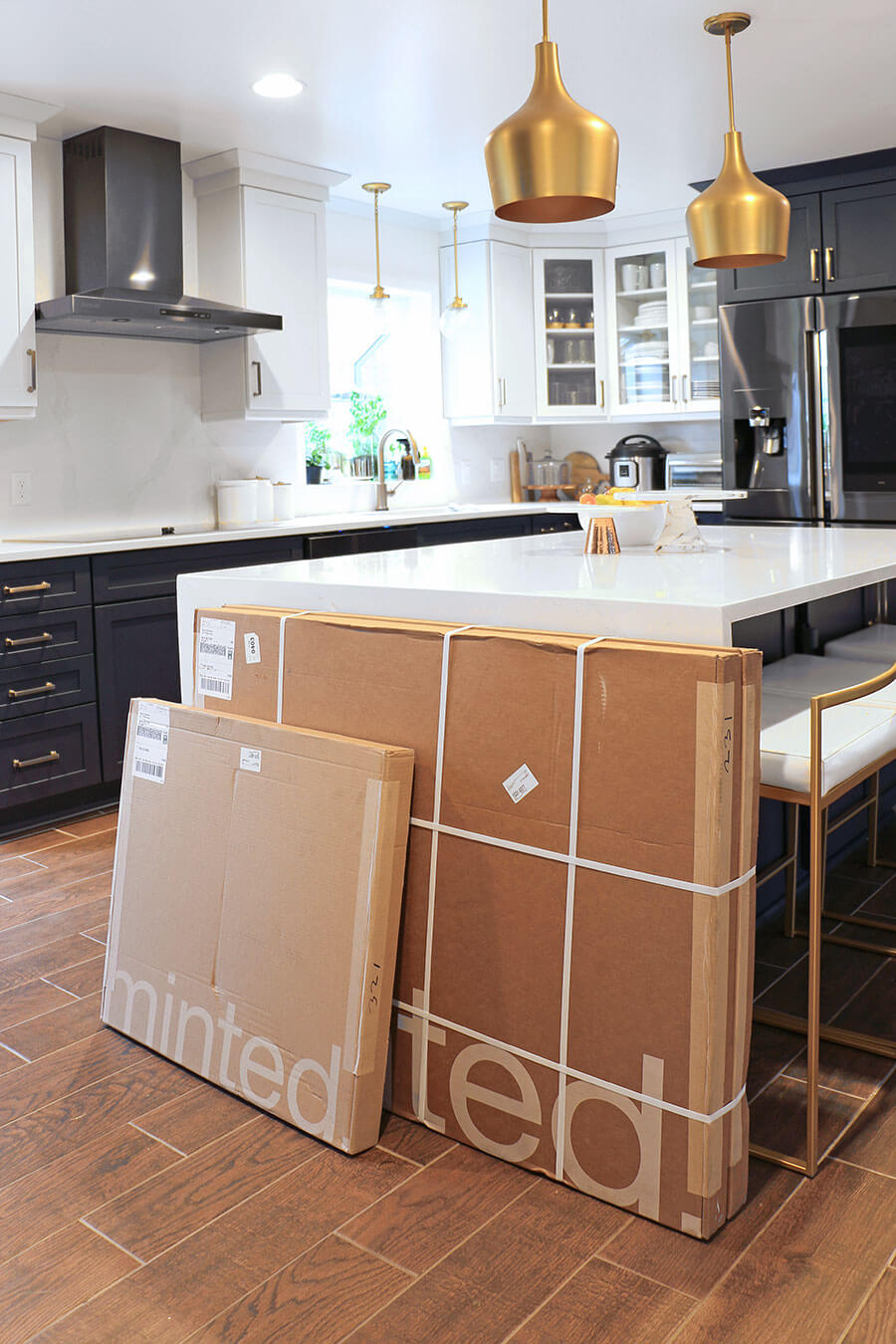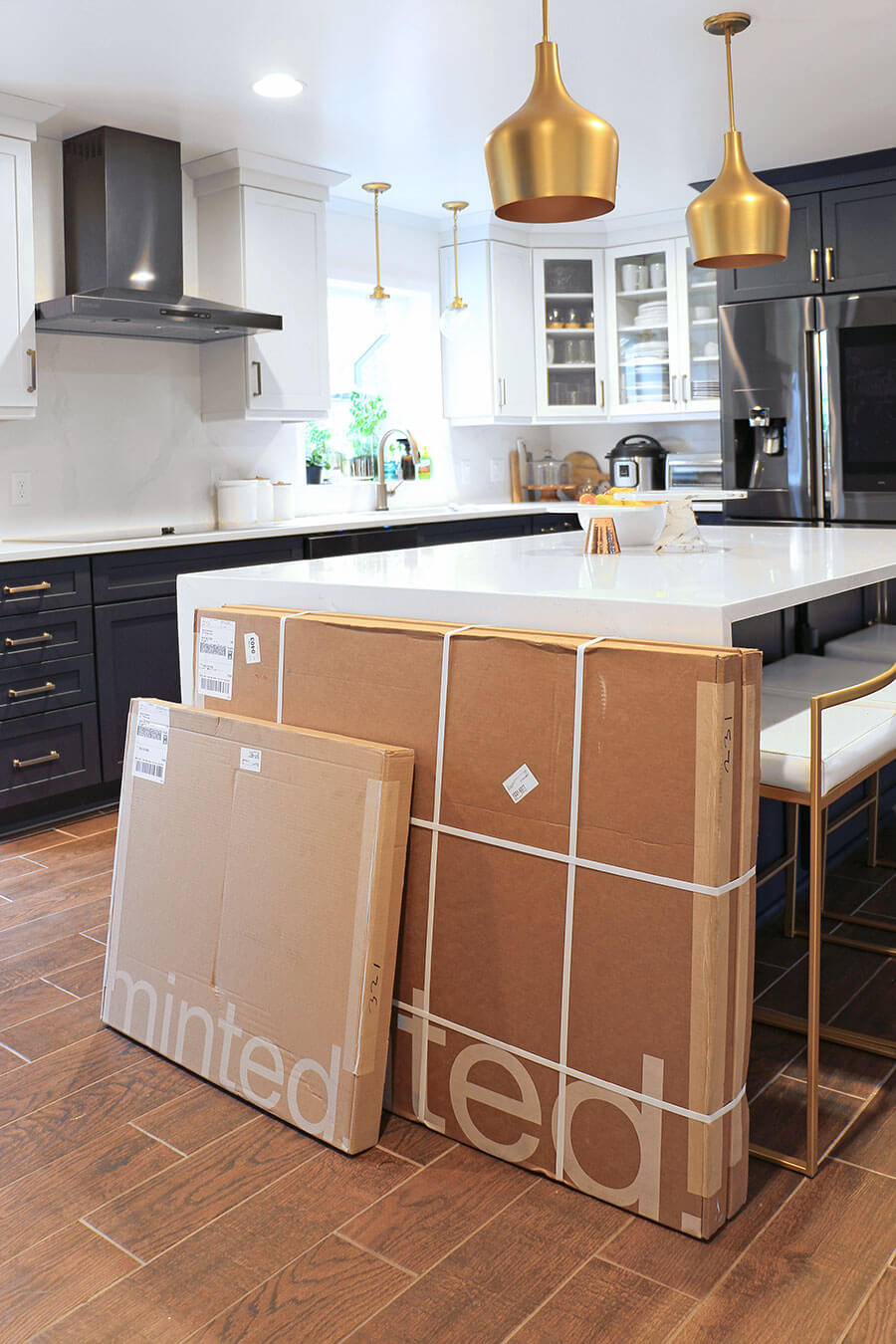 Hey, here is a great tip for any of you joining in the One Room Challenge, or just decorating a space. DO NOT put your art and accessories in another room of your house just to 'hold it' until it goes in the final space.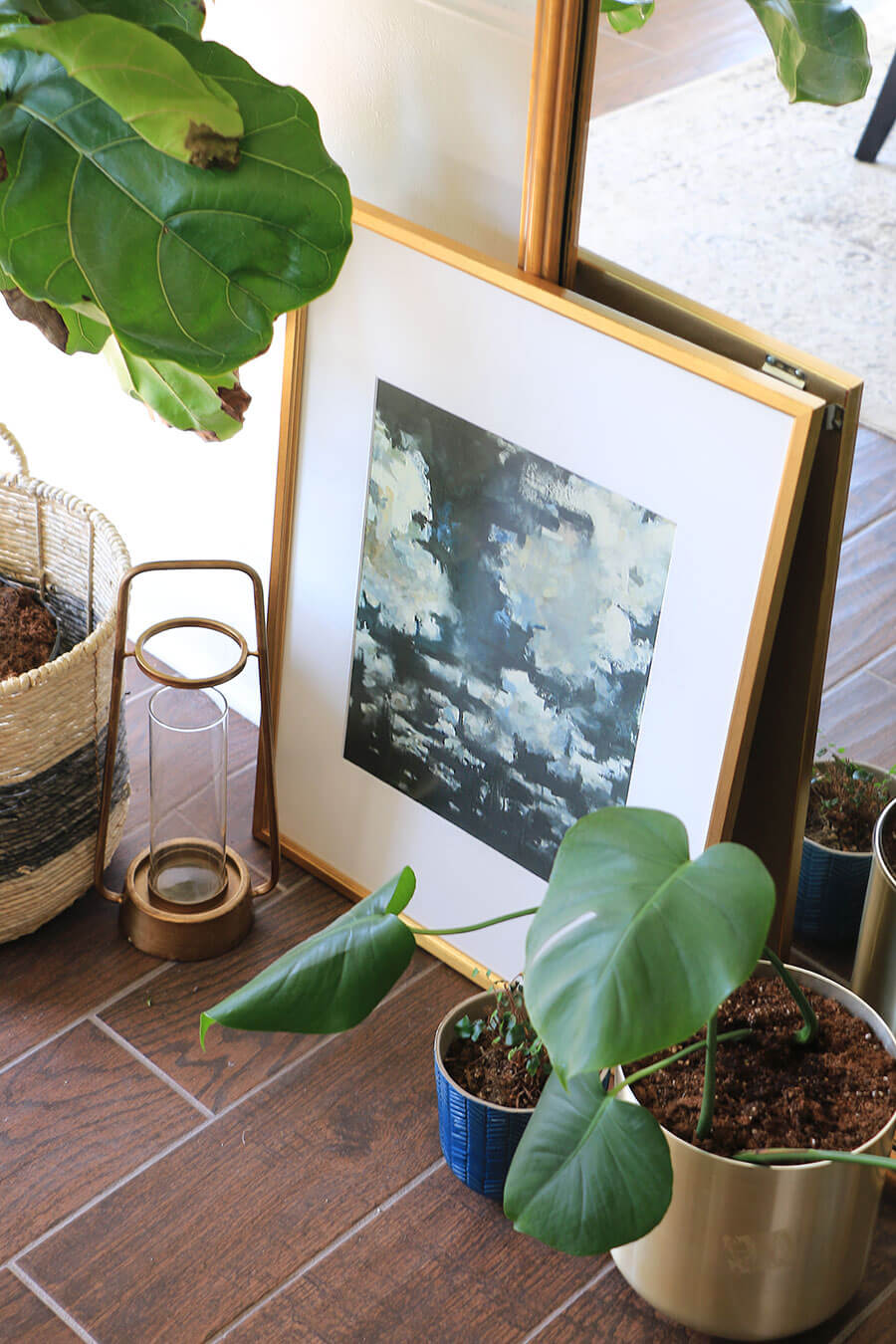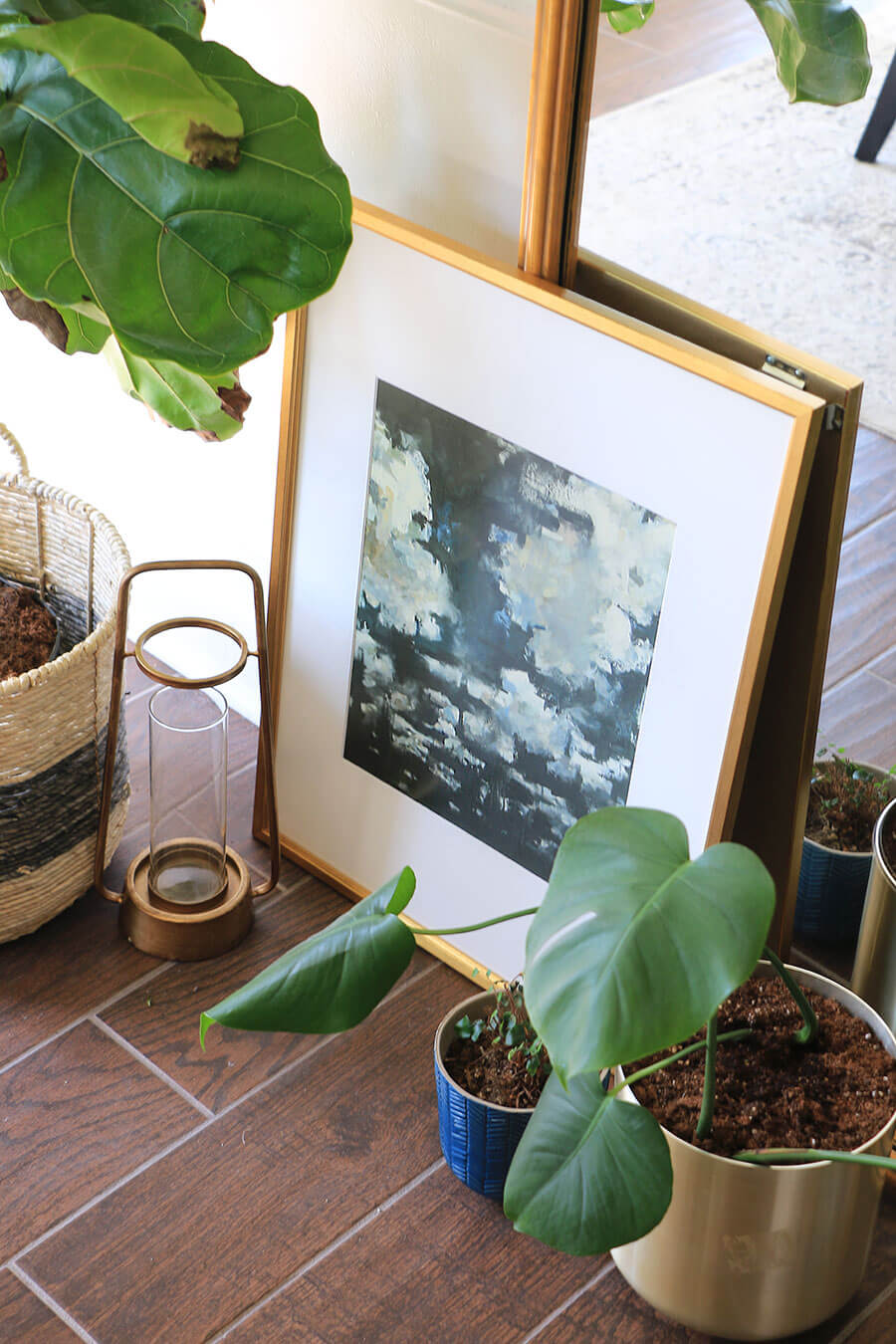 I don't know about you, but I've loved having these pieces in other parts of my house so much, I don't know if I'll be able to steal them back for the family room when the time comes!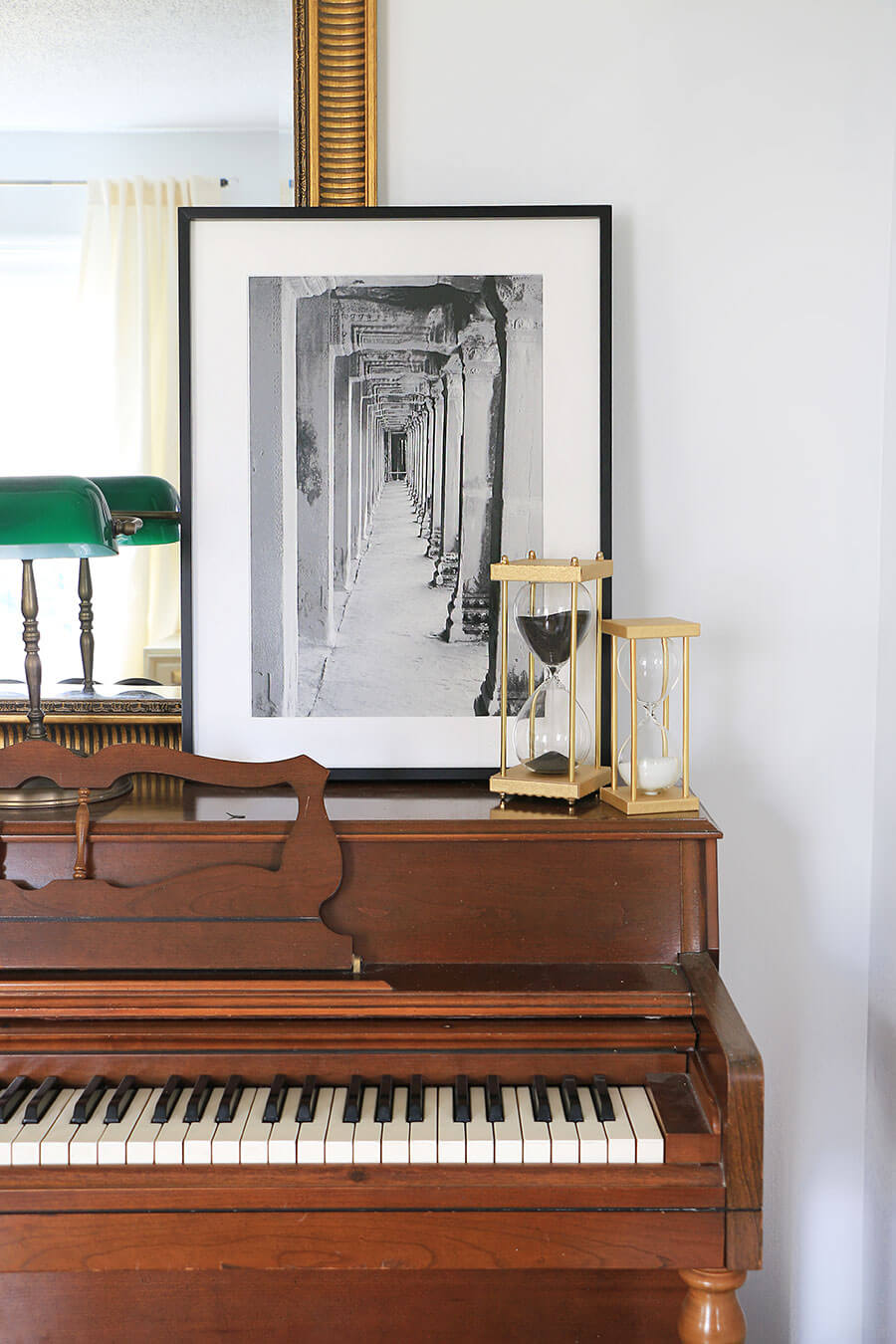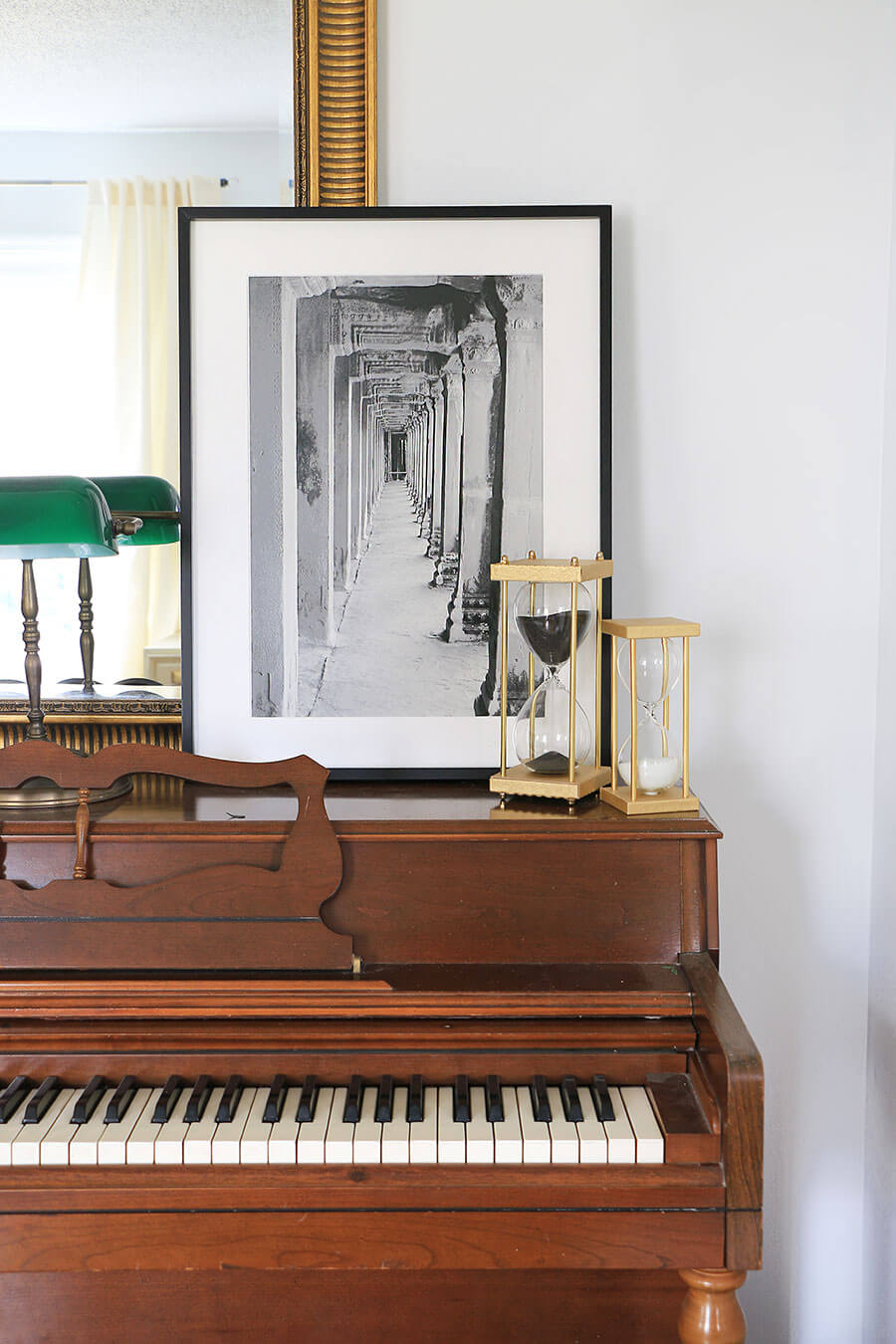 So, Here's The..Plan?
So I don't know what color I'm putting on my walls, I don't have any furniture for the space yet, and I still don't have a plan for the fireplace…but hey, I've got art for my walls and accessories! Who needs furniture?
Oh sheesh…wish me luck for these next 5 weeks guys. I'm clearly going to need plenty of it.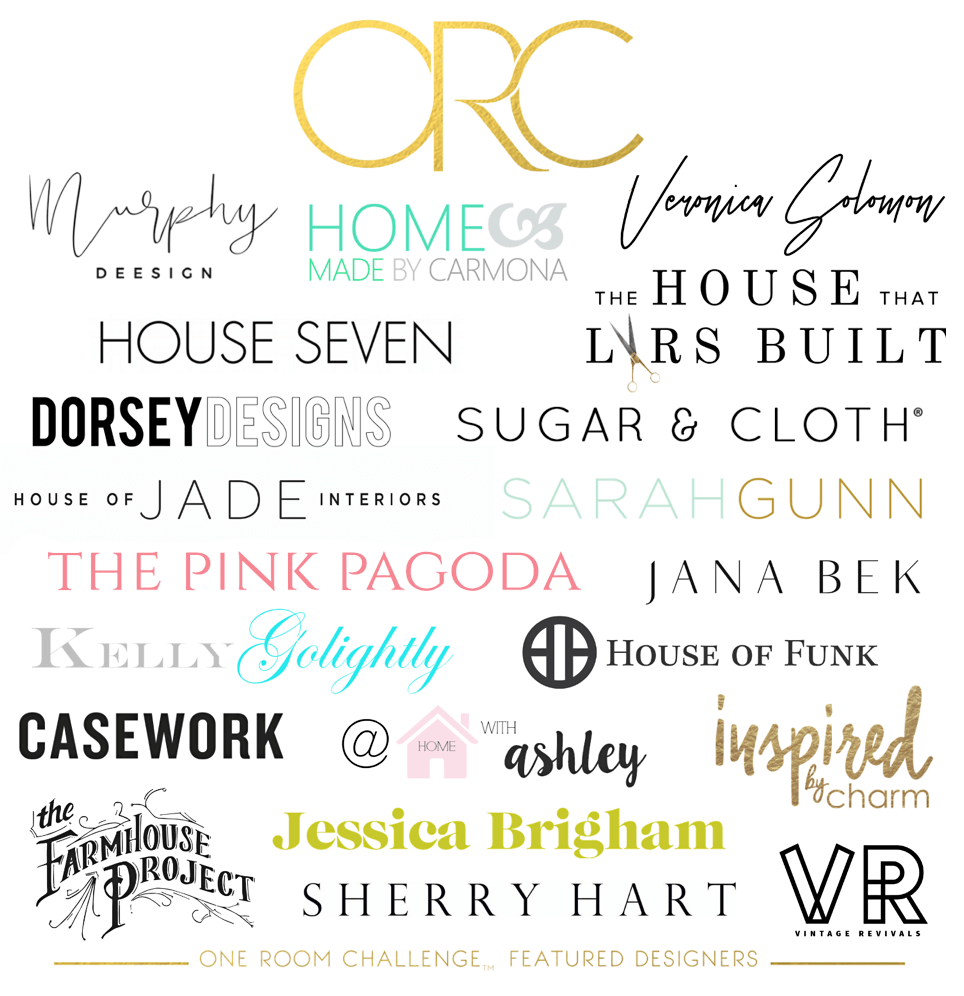 Check Out All The ORC Designers!
At Home With Ashley | Casey Keasler | Dorsey Designs | The Farmhouse Project | Home Made by Carmona  House of Funk | House of Jade Interiors | House Seven Design | House That Lars Built | Inspired by Charm | Jana Bek | Jessica Brigham | Kelly Golightly | Murphy Deesign | The Pink Pagoda | Sarah Gunn | Sherry Hart Designs | Sugar & Cloth | Veronica Solomon | Vintage Revivals | Media Partner BH&G | TM by ORC
*Thanks to all my One Room Challenge Sponsors…and a special shout out to Minted for the artwork, and Lamps Plus for the accessories!
Home Made by Carmona One Room Challenge Sponsors
Minted | Lamps Plus | Hudson Valley Lighting | Scout Design Studio | SWD Studio | Overstock | NDI Flowers | Schlage 


[go_portfolio id="decorate_landing_page"]