Join the incredibly talented bloggers of bHome App & Community for a special summer home tour open house, starting today!! 31 bloggers, 31 homes, one amazing week…and even a special $200 giveaway (but more about that after my home tour). By the way, if you haven't already downloaded the bHome app, you should. It is a truly fantastic way to follow tons of amazing bloggers in one place (including yours truly).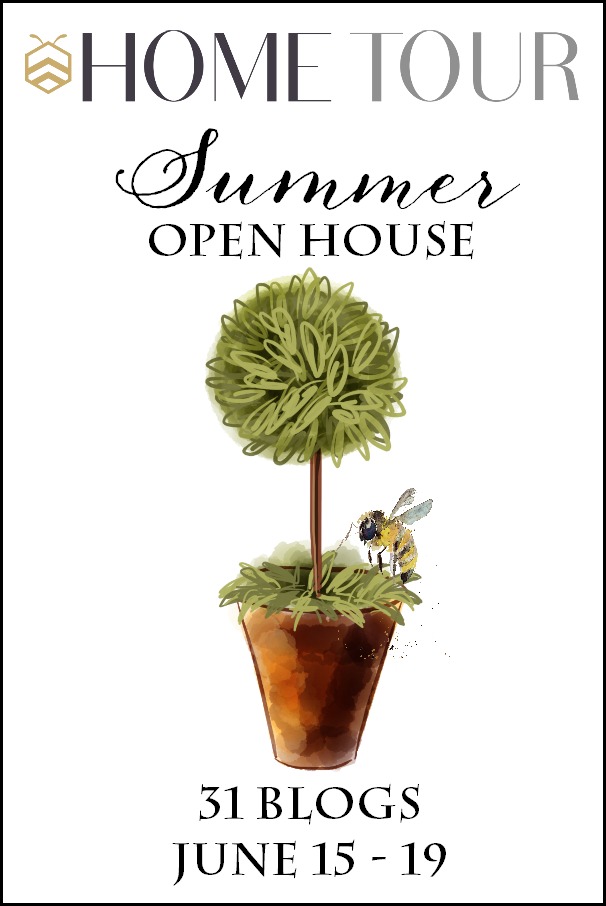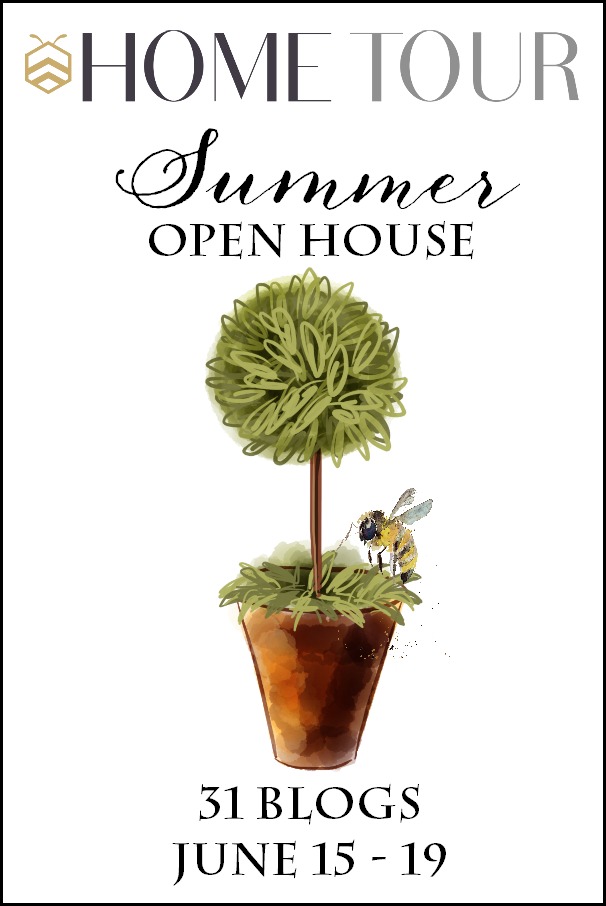 It has been a while since I shared a tour of my home, come to think of it, have I ever really done a house tour? Probably not. Honestly my home is a big work-in-progress. When just about every piece of furniture takes a huge makeover to work, it takes longer than normal to create a beautiful space. All those DIY projects can take up lots of time!
So please excuse my work-in-progress, and I hope you enjoy the room projects I'm working on thus far!


My master bedroom has been a long time coming. The previous owners used it as a golf themed office, so transforming it into the perfect master bedroom (tiny as it is) took some work. To keep this makeover's costs really low, I made my own Diamond Tufted Headboard from the existing headboard, and transformed several hand-me-me downs (such as the bedside tables).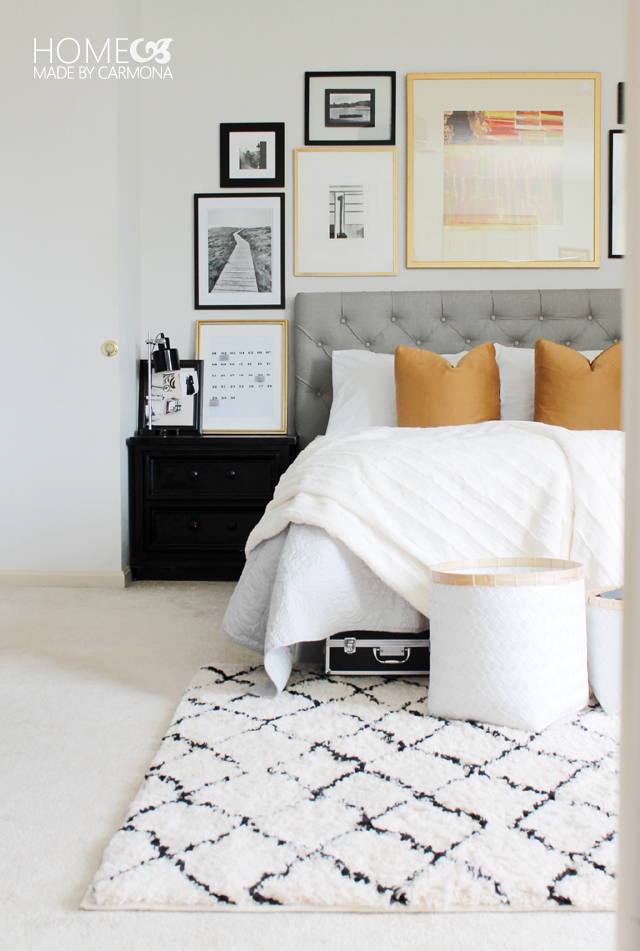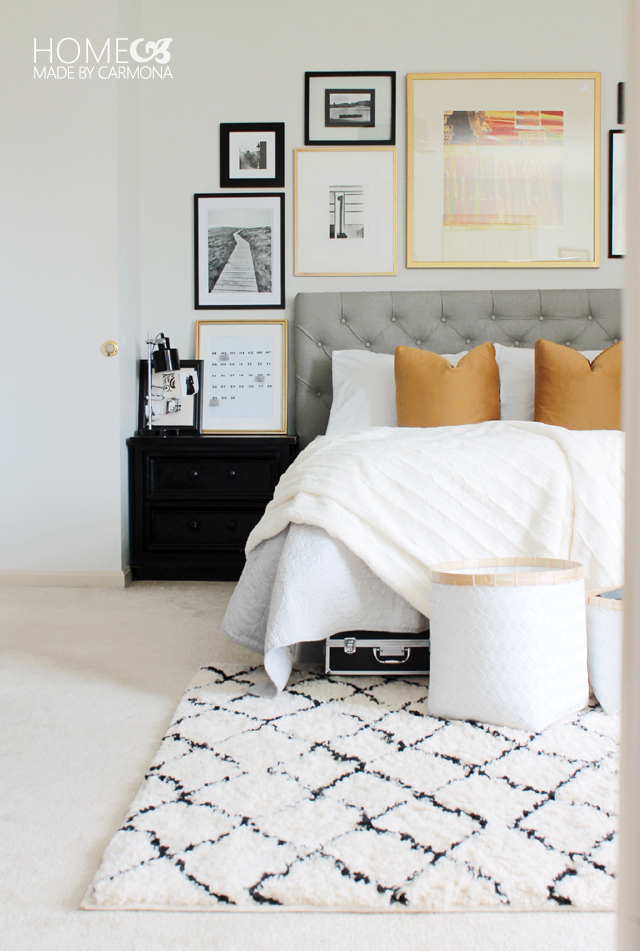 Then to supplement our tiny closet, I built a DIY Wardrobe unit out of two Ikea Rast Dressers. My first Ikea hack! Sometimes necessity is the mother of invention. 😀 And by the way, my hack is in a FB competition, and I'd really love and appreciate your vote here (you only get one sadly).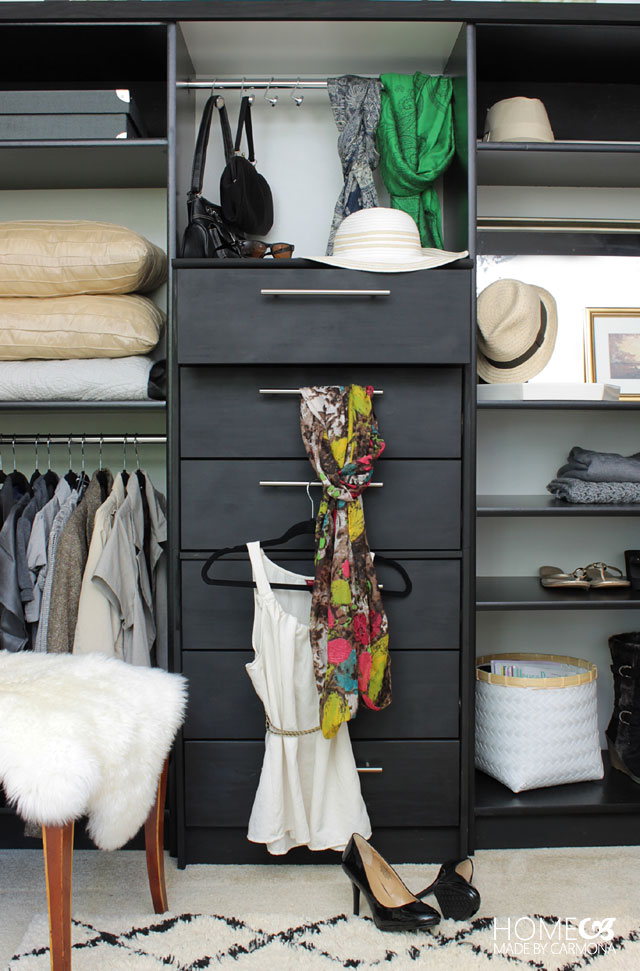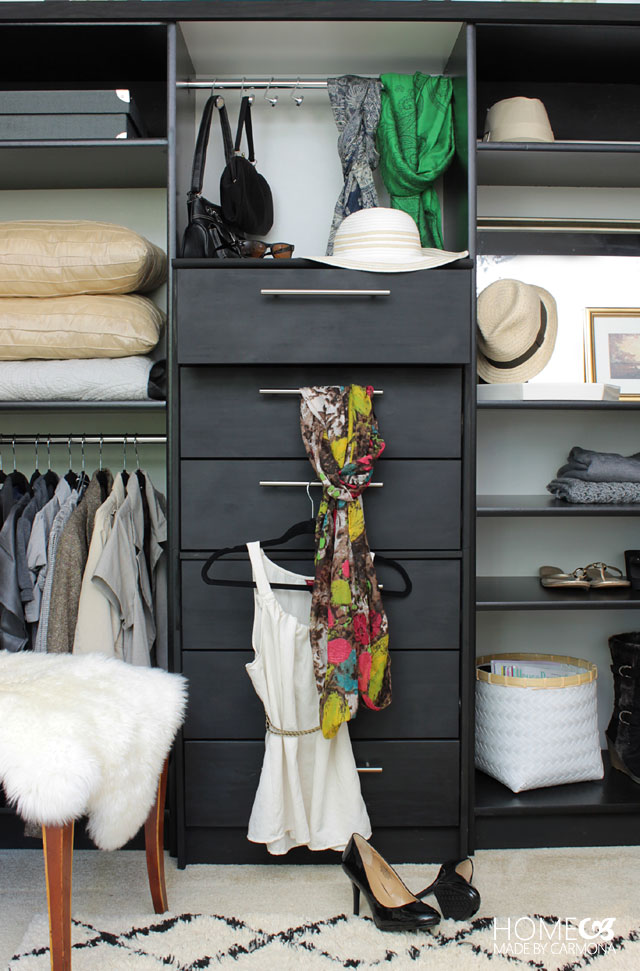 My eldest daughter is so happy I'm finally working on her space. She's looking for that perfect "big girl" space. I'm thrilled since this room is used when we have guests. We're far from done, but this is a great start to something lovely!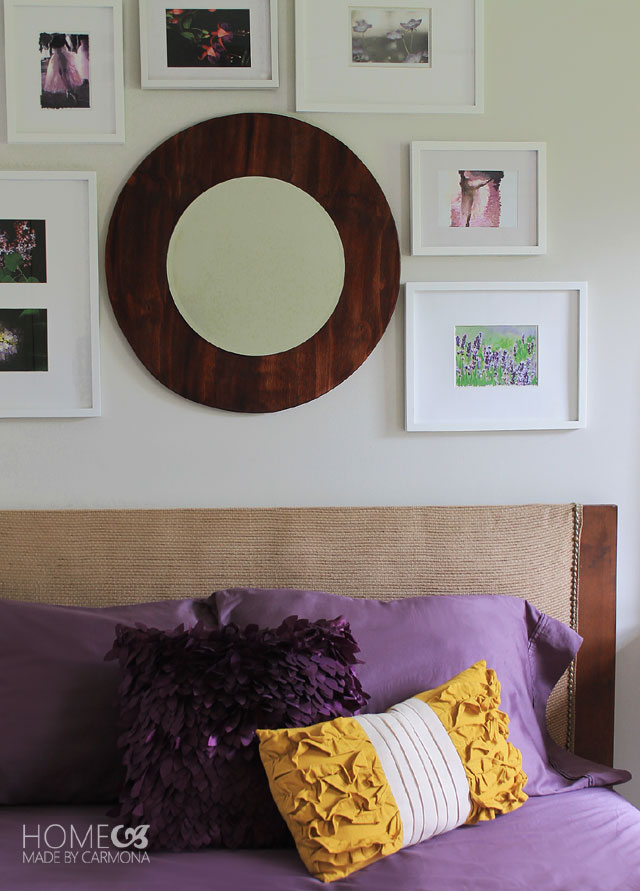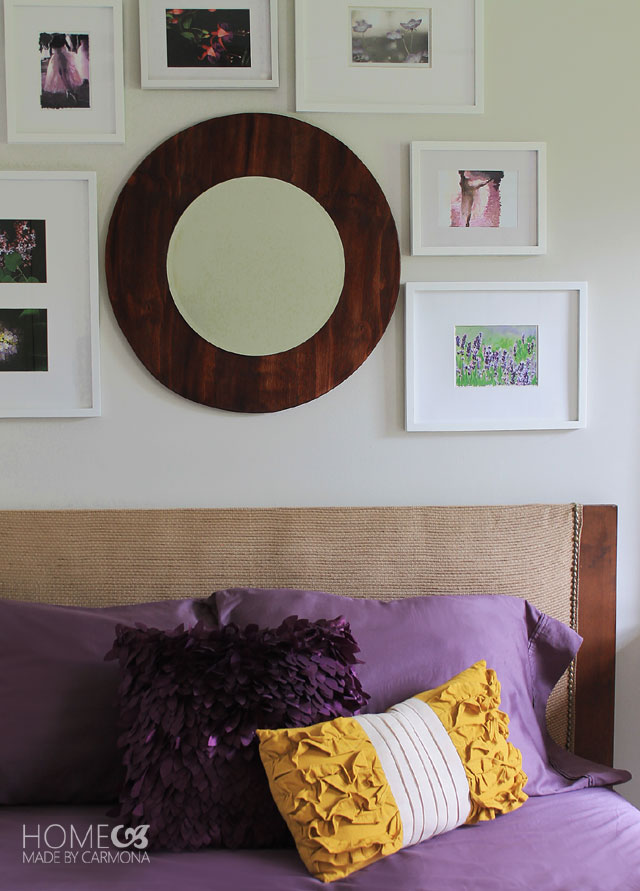 I have very girly girls, so my middle munchkin was very clear that what she wanted was a pretty princess-y pink bedroom. You have to see the before and after of this space…it's pretty great (and that is coming from a non-pink loving mama).
[left]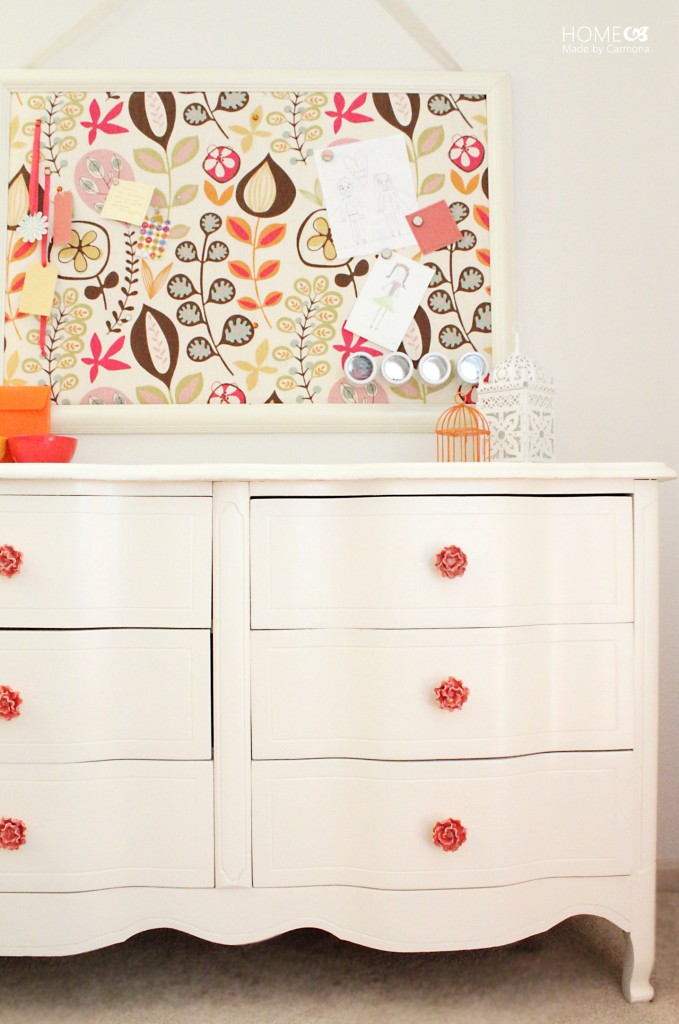 [/left]
[right]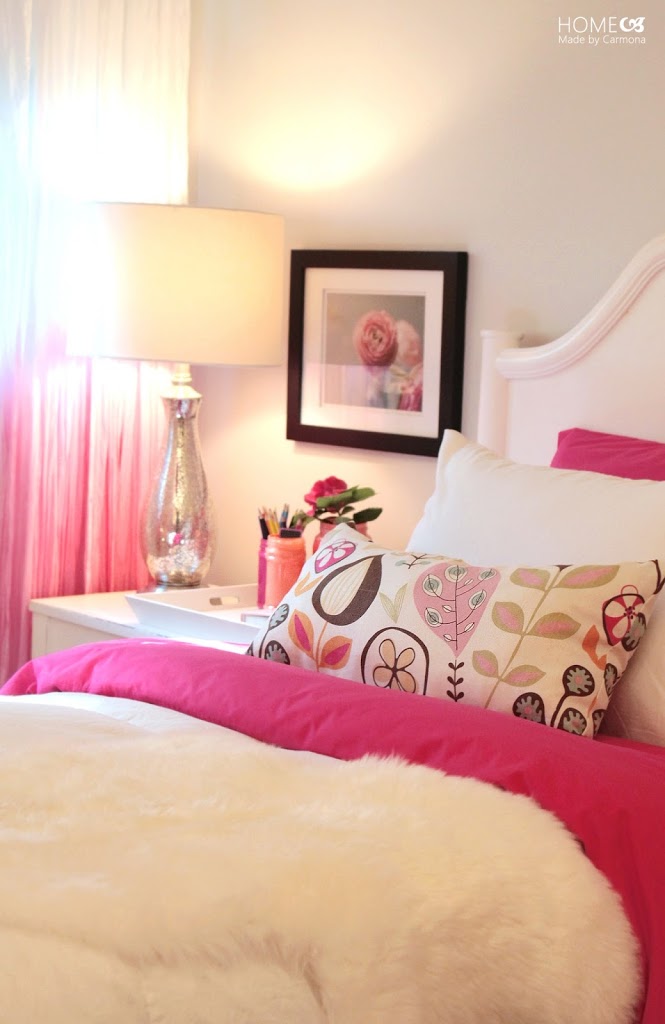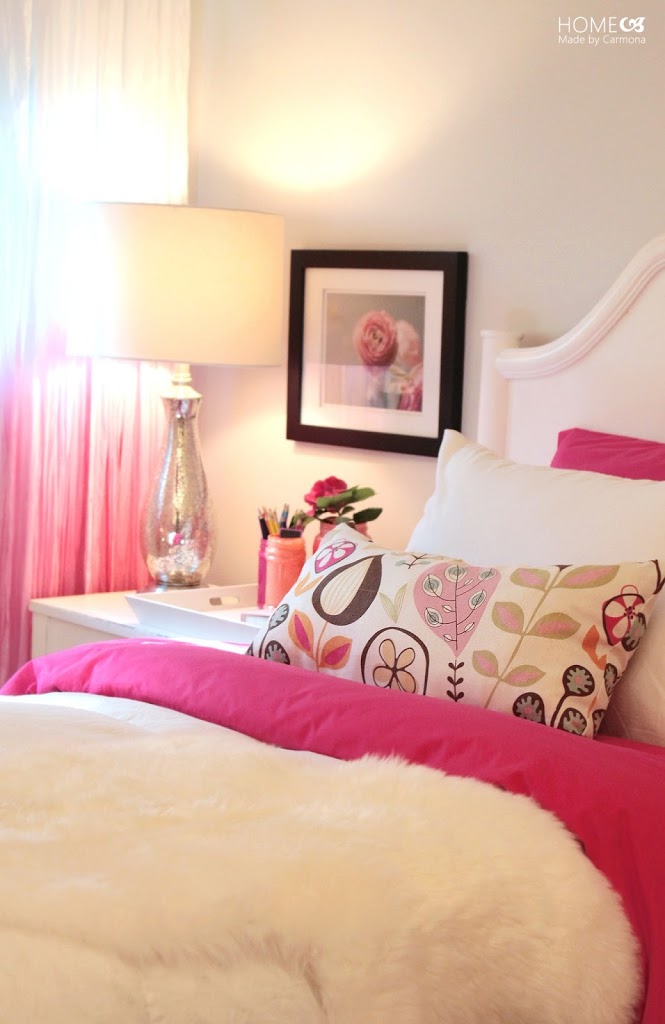 [/right]


What can I say, the rest of my living room may as well not even exist right now. I spend nearly all of my time at my "lounge" area. Confession, I like to pretend I work here, but really this is my Pinterest browsing area.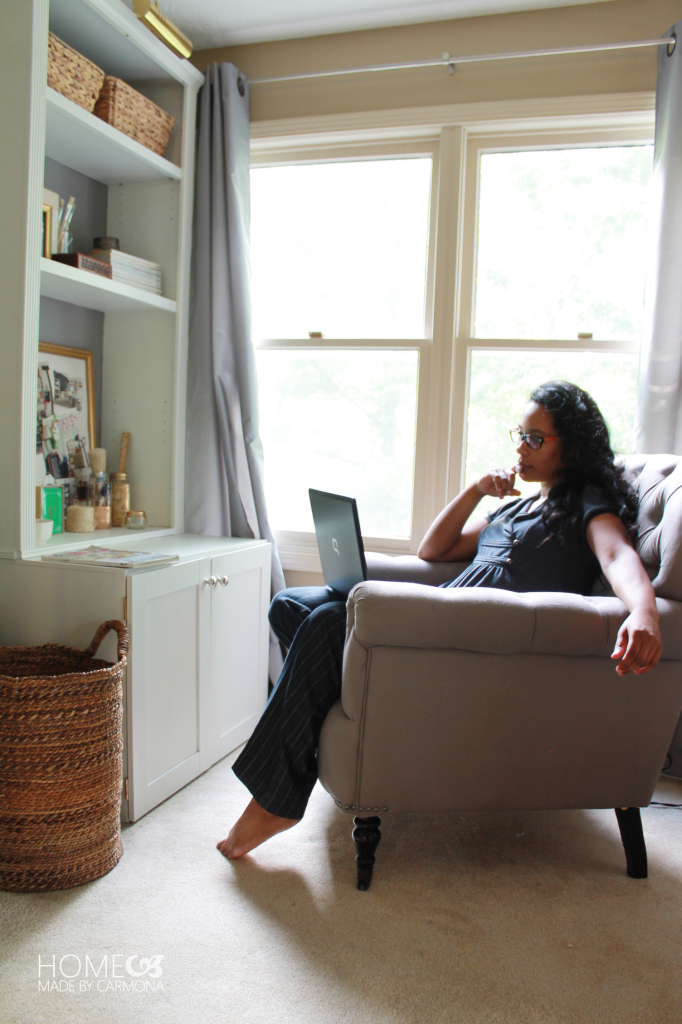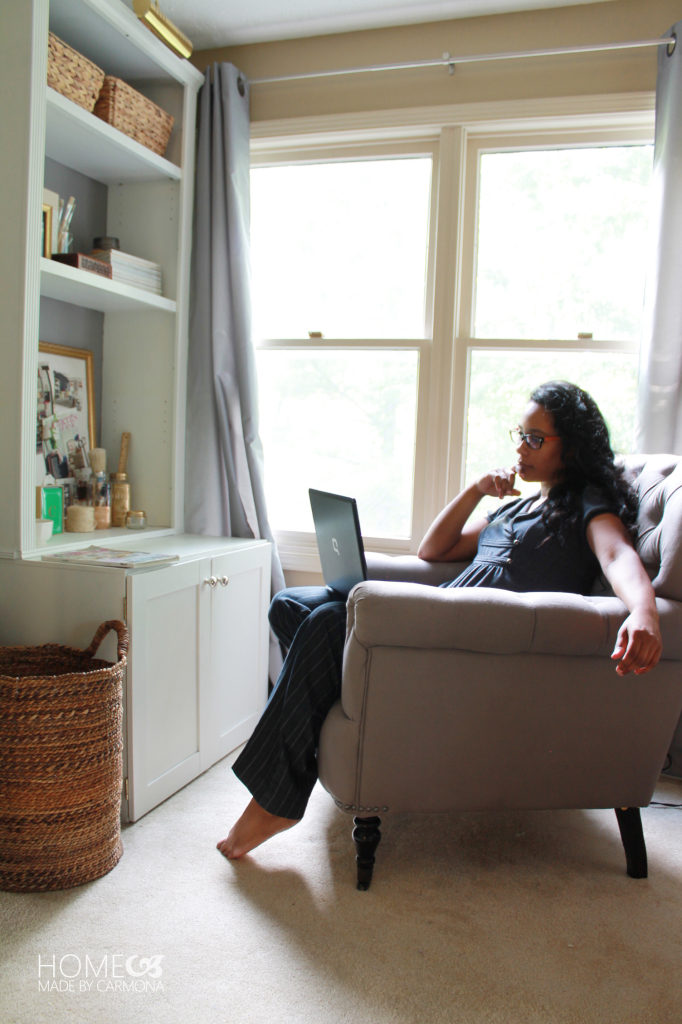 The area that was SUPPOSE to be my workspace / Pinterest browsing area was taken over by the hubs. He's a computer gaming kinda guy…I think we'll need two offices in the next house we move to. What I love most about the space is all the DIY gold accents, including the DIY gold dipped file box, and the DIY magnetic tins.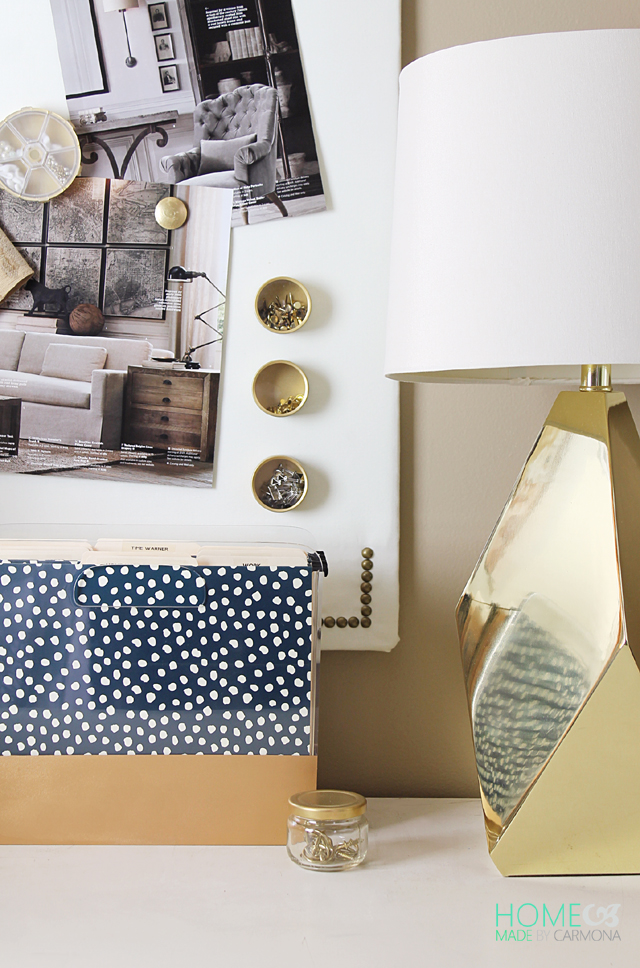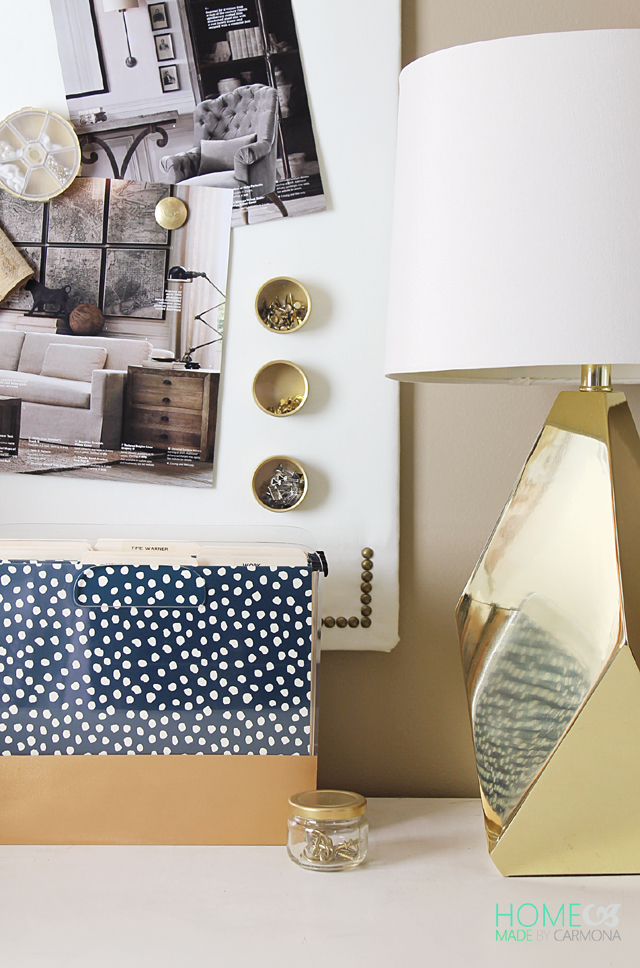 This room was an icky yellow color before, much akin to a mustard stain…yeah in a LAUNDRY room. Ironic right? Anyway, this is just a peek inside my laundry room, but I'm most proud of the organization of this space. It is one of the most useful spaces!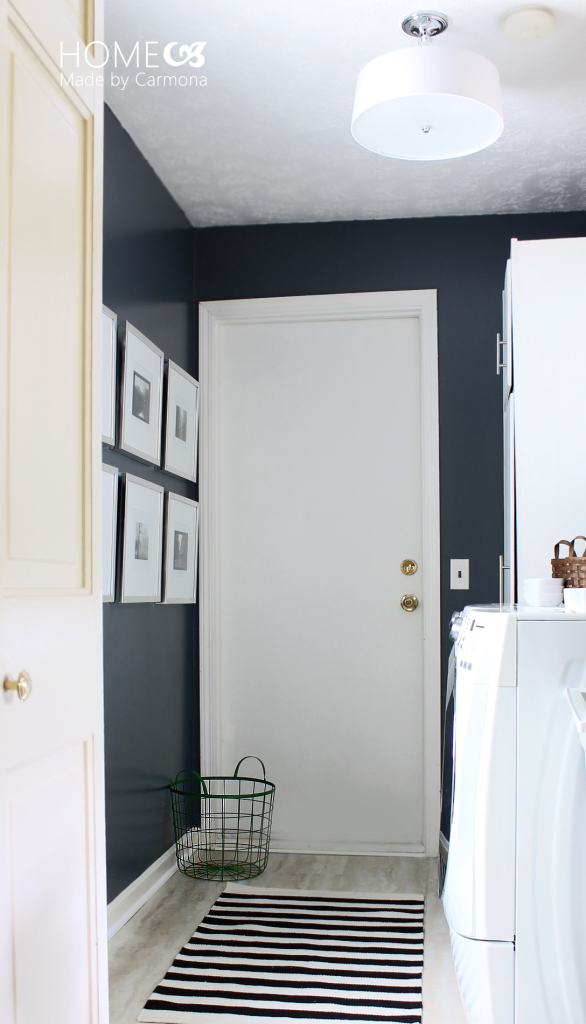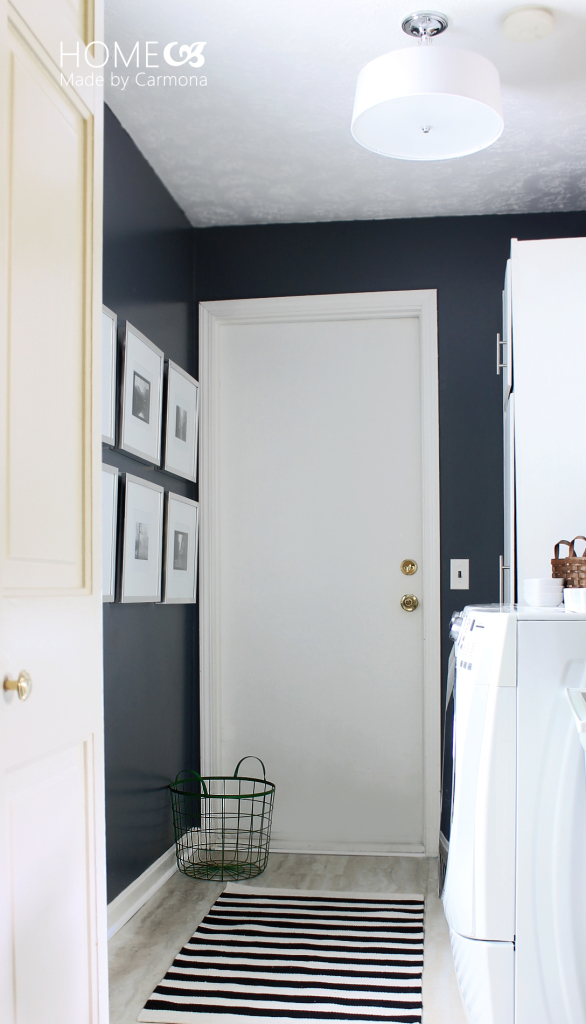 Yep. This might as well be the sum of the kitchen in the eyes of my kids. You understand…for growing kids and husbands, it's all about eating. There is more to the kitchen, I swear, but my camera died before I could capture it…so you'll just have to come back. I'm also in the process of organizing it. My favorite cabinet is my baking cabinet…it's probably the only one that stays organized. Haha!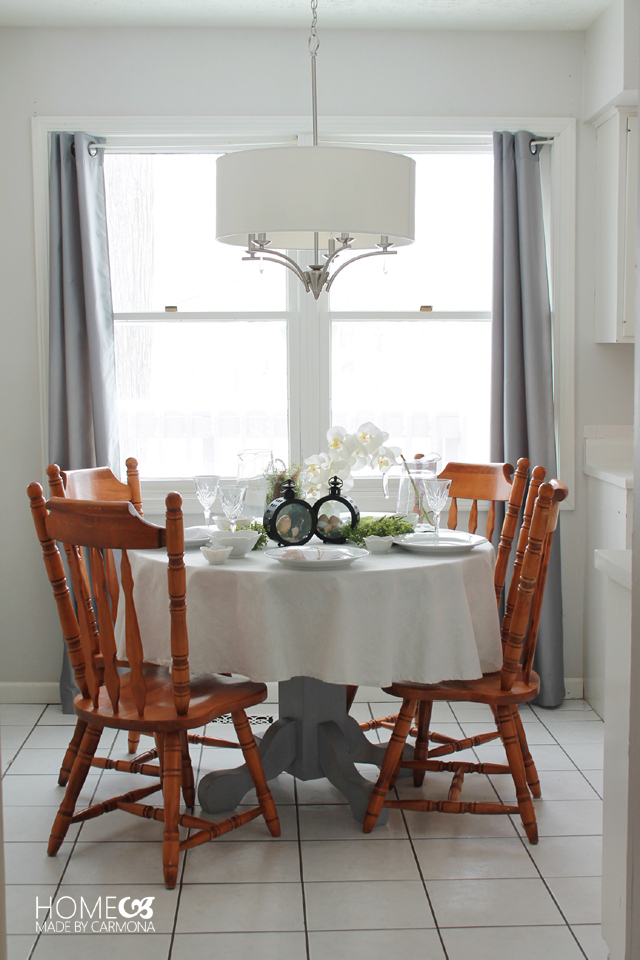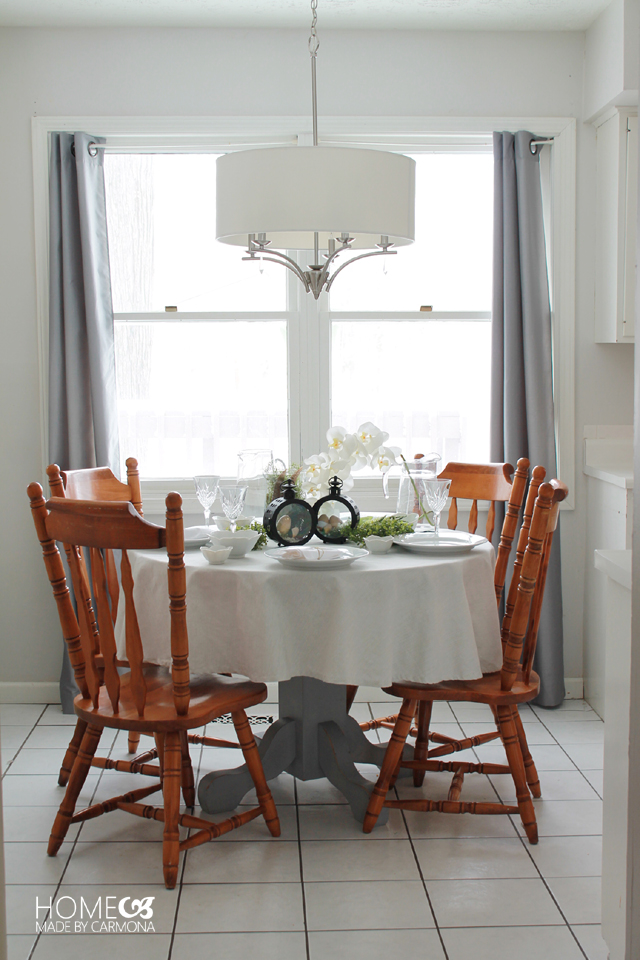 Hope you've enjoyed what you've seen. There will be a lot more after the summer is over. Being a homeschooling mom, summer break is when the magic happens!
In thanks for being part of the bHome family already, or to welcome you today, we are giving away a $200 gift certificate to Painted Fox Treasures!!
PFt has all the summer time and anytime home decor we all love. It is simple to enter, just download bHome -the app for free and leave me a comment with your bHome Username. Winners will be chosen at random on June 20th and notified with a message on bHome. (Android users, don't worry! We will offer this again when you can download too!)
Next pop over and visit 3 of my good friends from bHome, and their amazing houses in Monday's lineup of the bHome Summer Open House! Then stop by the bHome App to see which bloggers are sharing their home tours each day during the rest of this week.


[go_portfolio id="decorate_landing_page"]