Join the incredibly talented bloggers of bHome App & Community for a special summer home tour open house, starting today!! 31 bloggers, 31 homes, one amazing week…and even a special $200 giveaway (but more about that after my home tour). By the way, if you haven't already downloaded the bHome app, you should. It is a truly fantastic way to follow tons of amazing bloggers in one place (including yours truly).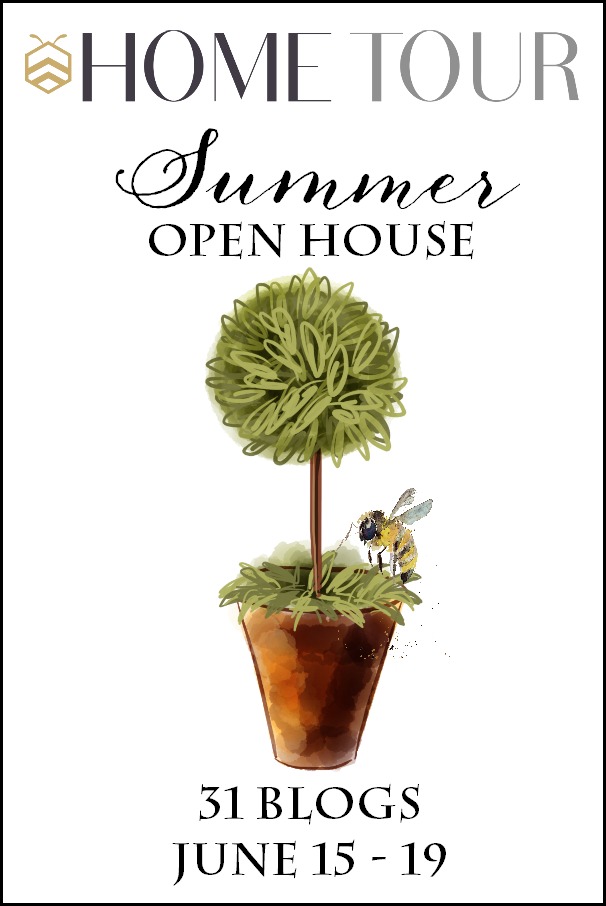 It has been a while since I shared a tour of my home, come to think of it, have I ever really done a house tour? Probably not. Honestly my home is a big work-in-progress. When just about every piece of furniture takes a huge makeover to work, it takes longer than normal to create a beautiful space. All those DIY projects can take up lots of time!
So please excuse my work-in-progress, and I hope you enjoy the room projects I'm working on thus far!

My master bedroom has been a long time coming. The previous owners used it as a golf themed office, so transforming it into the perfect master bedroom (tiny as it is) took some work. To keep this makeover's costs really low, I made my own Diamond Tufted Headboard from the existing headboard, and transformed several hand-me-me downs (such as the bedside tables).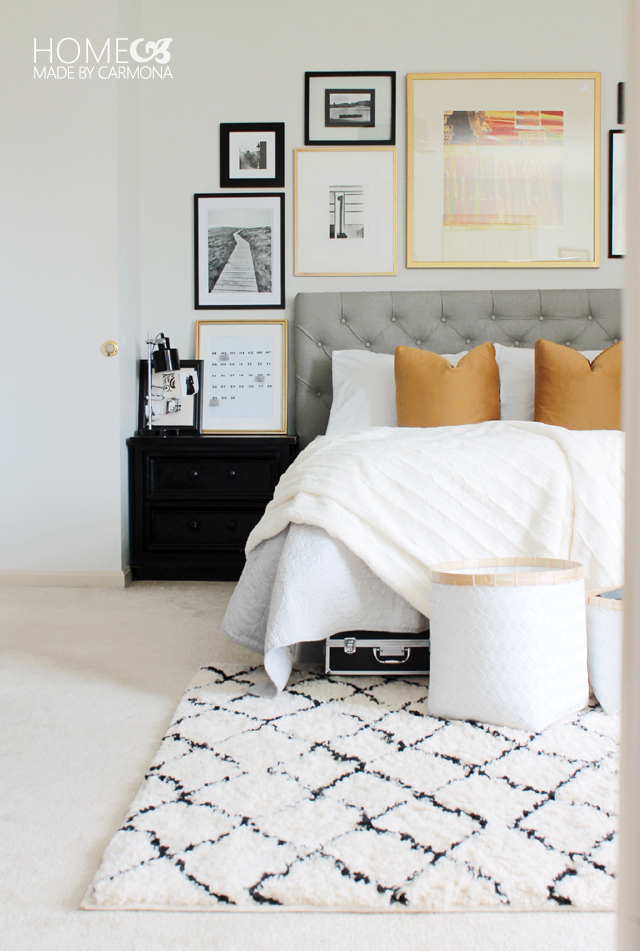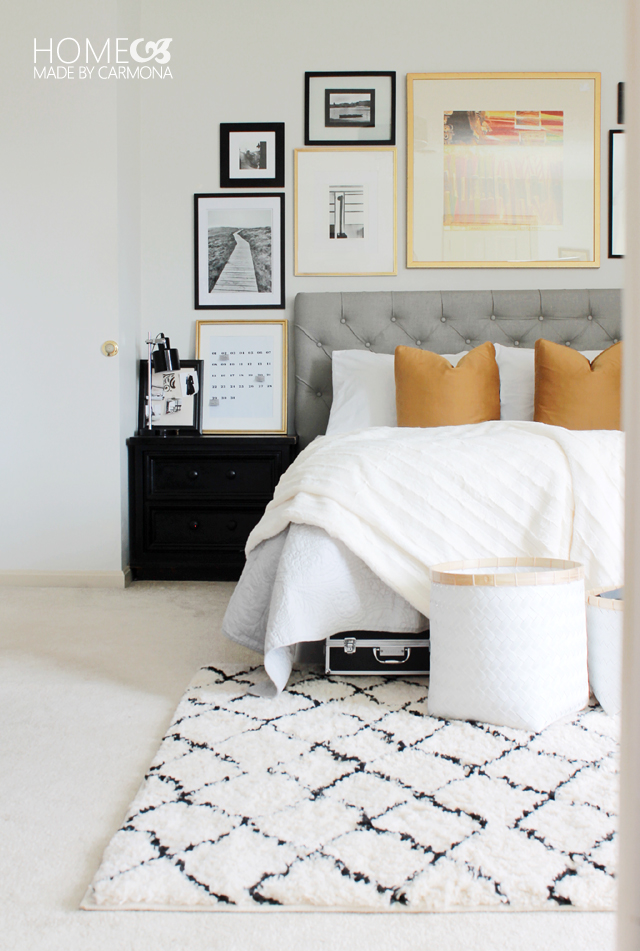 Then to supplement our tiny closet, I built a DIY Wardrobe unit out of two Ikea Rast Dressers. My first Ikea hack! Sometimes necessity is the mother of invention. 😀 And by the way, my hack is in a FB competition, and I'd really love and appreciate your vote here (you only get one sadly).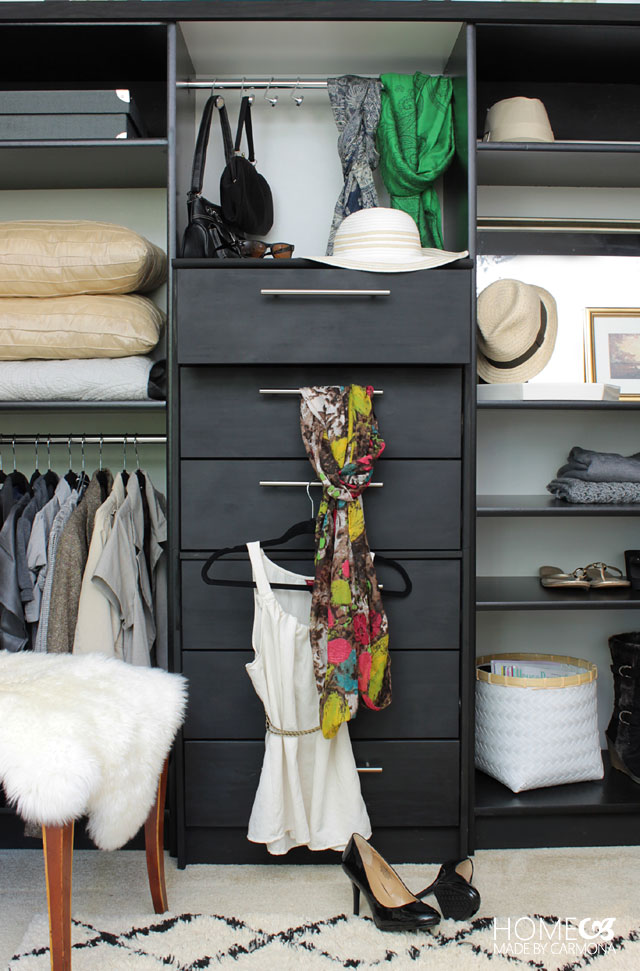 My eldest daughter is so happy I'm finally working on her space. She's looking for that perfect "big girl" space. I'm thrilled since this room is used when we have guests. We're far from done, but this is a great start to something lovely!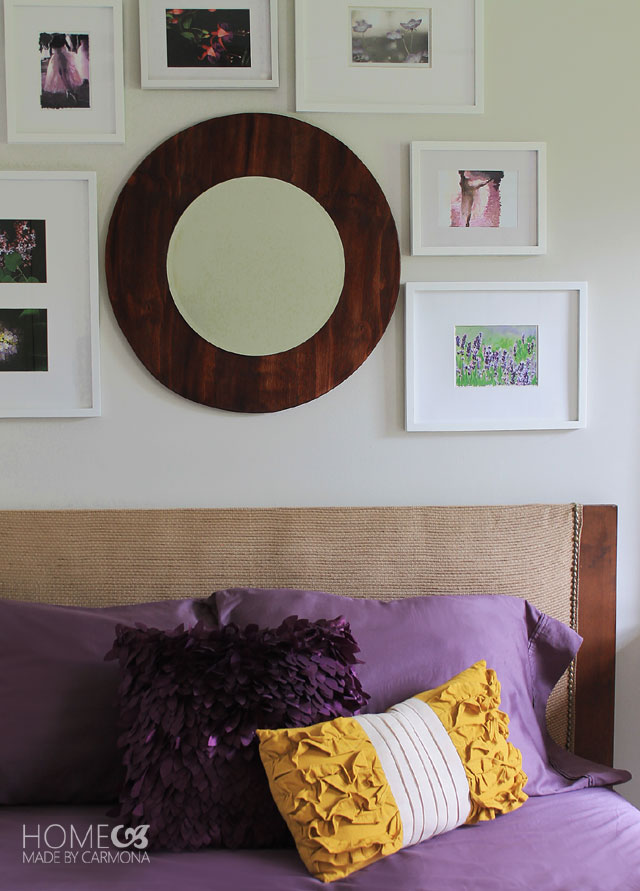 I have very girly girls, so my middle munchkin was very clear that what she wanted was a pretty princess-y pink bedroom. You have to see the before and after of this space…it's pretty great (and that is coming from a non-pink loving mama).