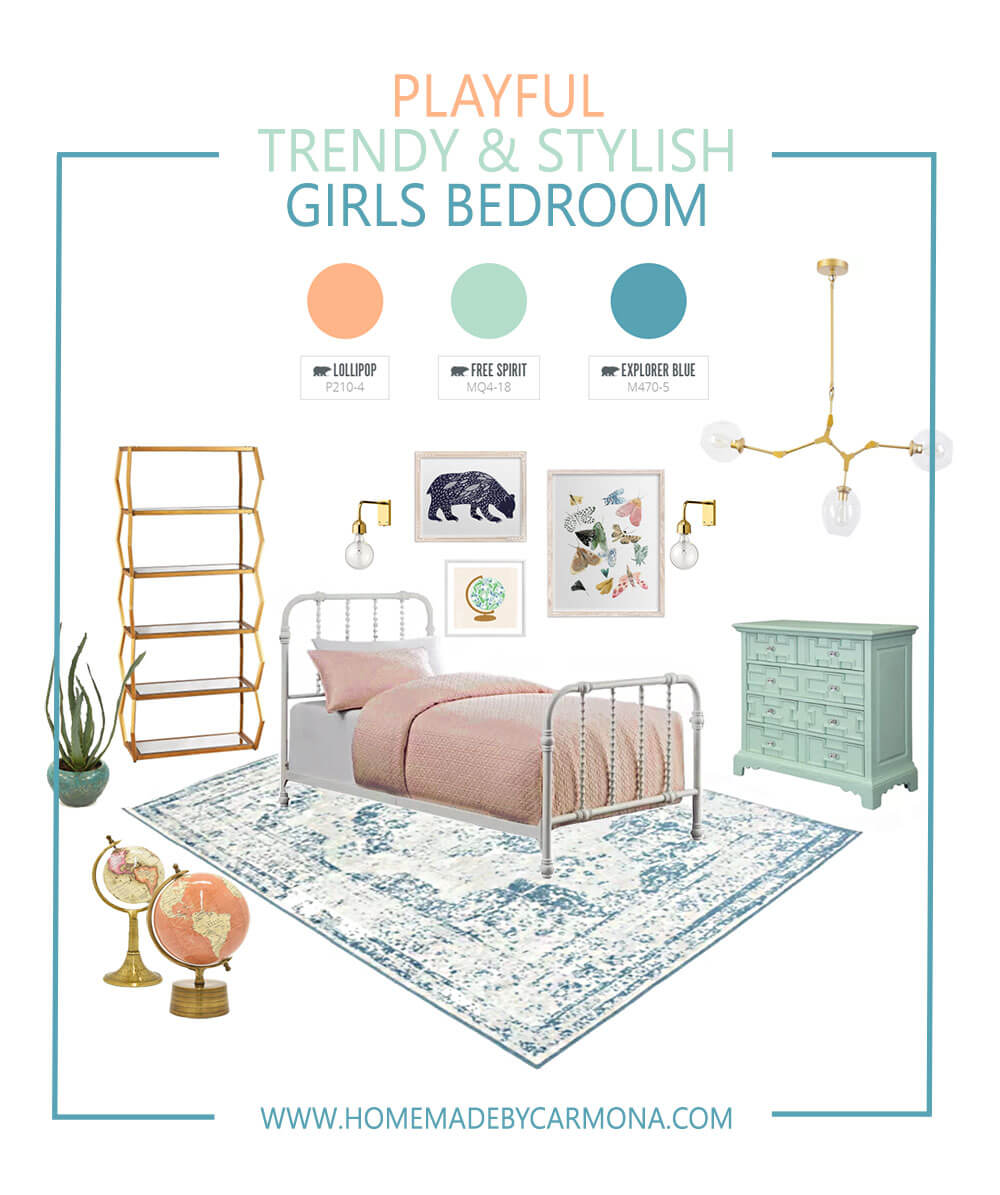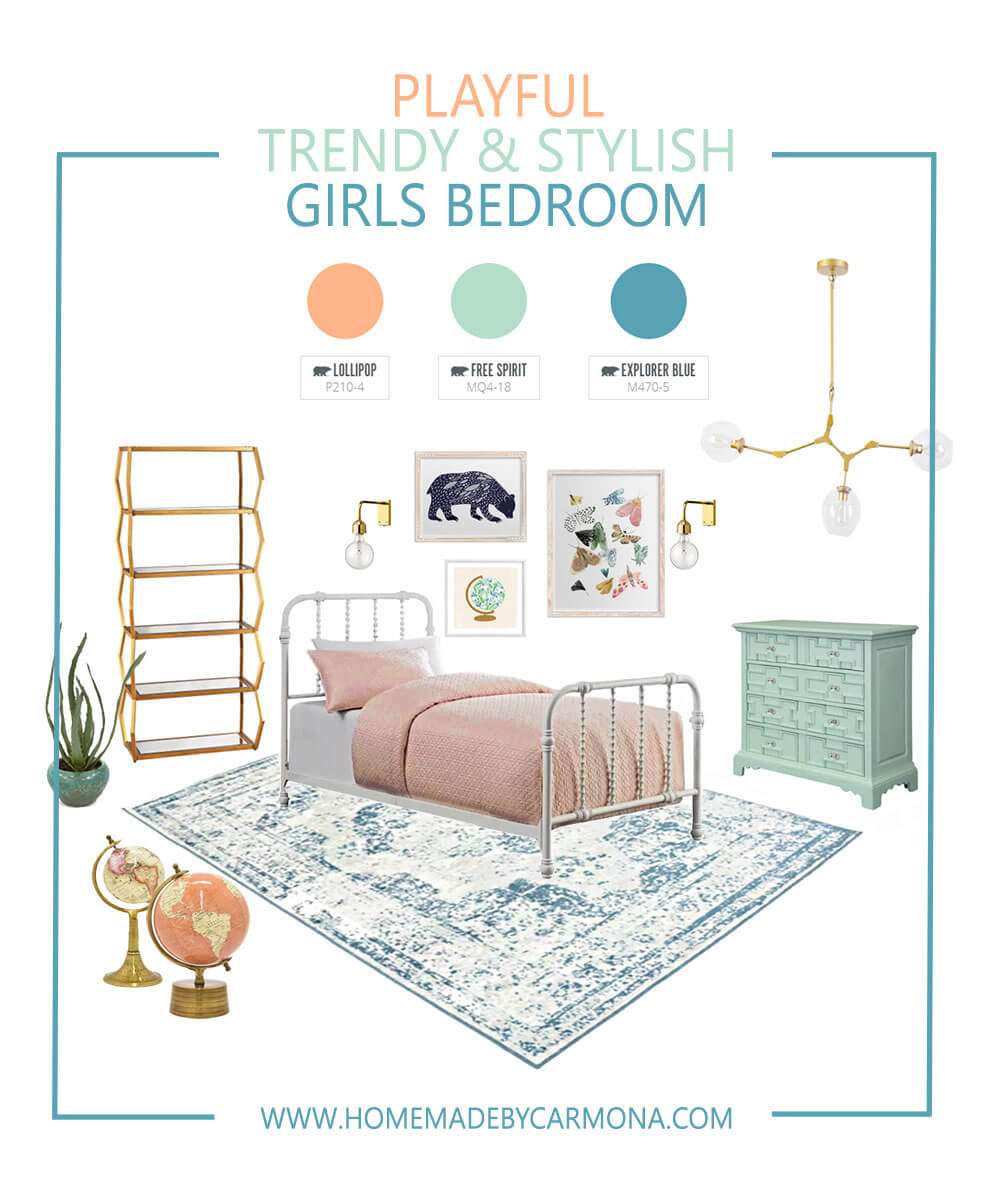 *This post is awesomely sponsored by BEHR. Well paint me happy…
My daughter's bedroom needs some serious help, but for the past year I've put it on the back burner without a definitive plan to take it on until now. The room is small and the existing wall color is atrocious, so I wanted to get my makeover plans just right.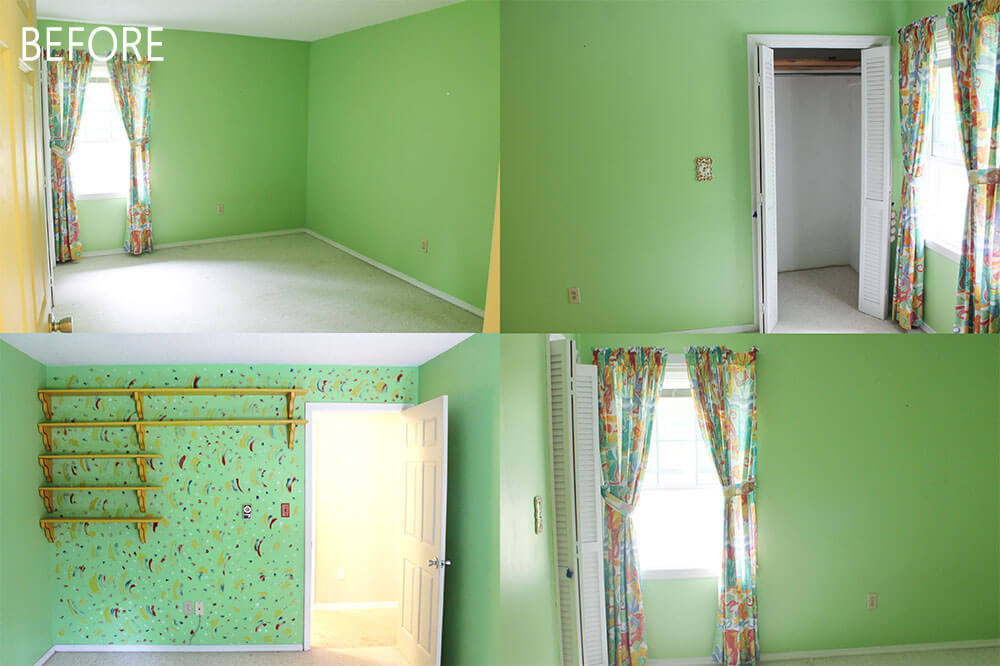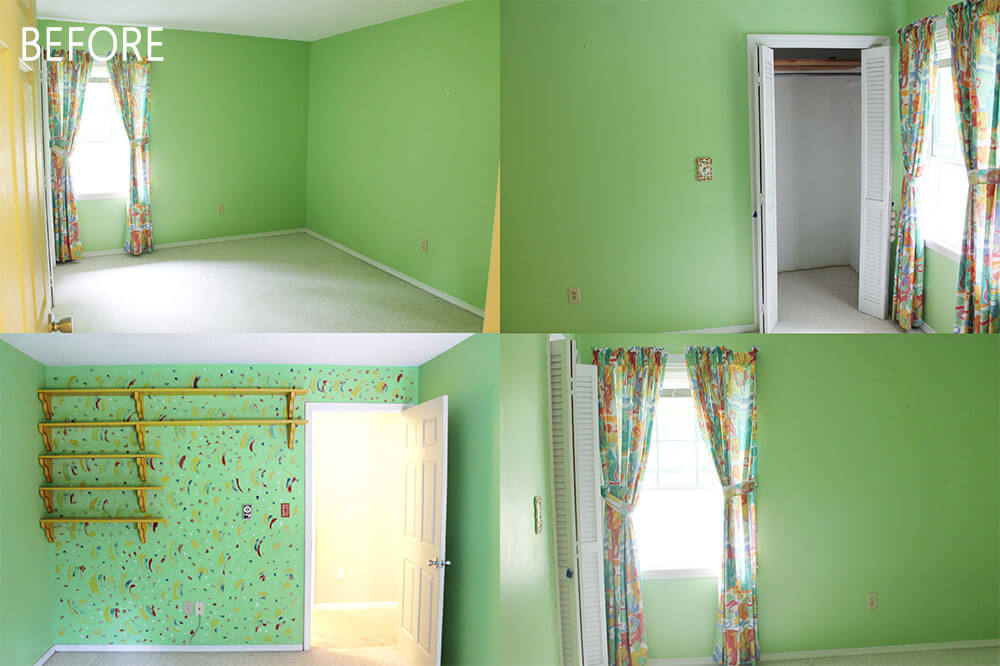 Still, finding the right inspiration for this particular room seemed to elude me. I went from one color and design style to another trying to figure out exactly what I wanted for this space. Usually I know exactly what I want, but this time it just wasn't coming together.
You know, it is quite common to become paralyzed by 'inspiration overwhelm'. There are so many design styles, paint colors, pins to ogle for inspiration…sometimes all the options just make it harder to make a decision. Sometimes all it takes to overcome inspiration overwhelm is a first step.
I tried out a few of BEHR's Color Discovery Tools to see what kind of magic they can work when designing a room. Here's what I found: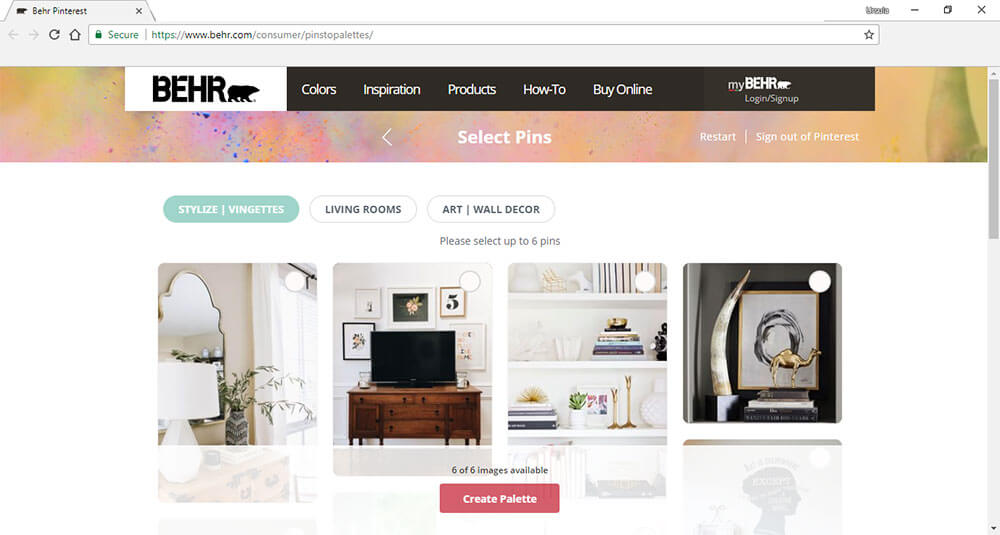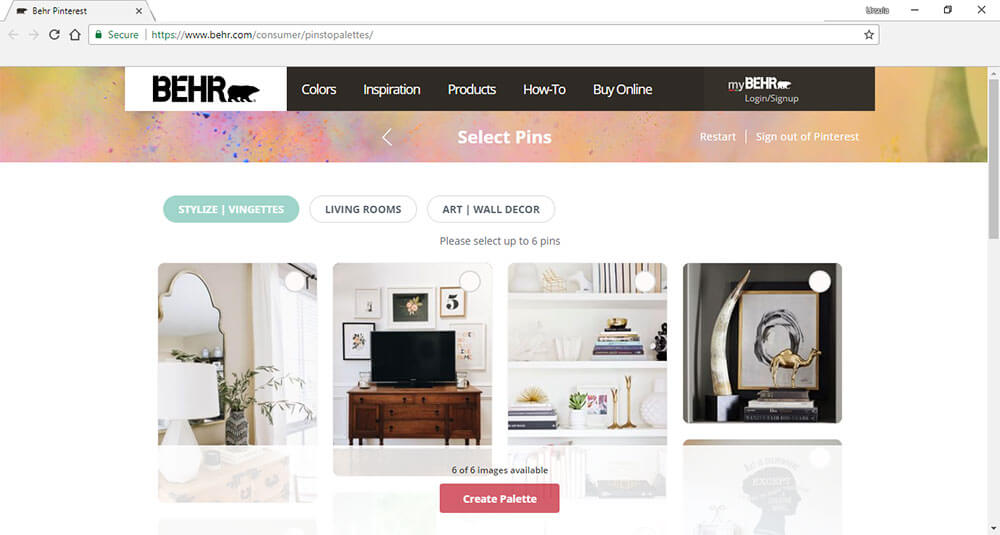 My personal favorite BEHR tool is the Pins to Palettes tool. Probably because I am such a Pinterest junkie, and I've got many of my favorite spaces pinned to my dream home board. You know those spaces you think "man, I really want this look in my house, but how do I get that color and that look?". Yeah, now BEHR's got you covered. This tool allows you to select your favorite boards and pins, then it churns out the defining paint colors from those pins for you! Isn't that awesome?
BEHR's Color Discovery tool is especially great for those who have no direction for the colors they want want for their space.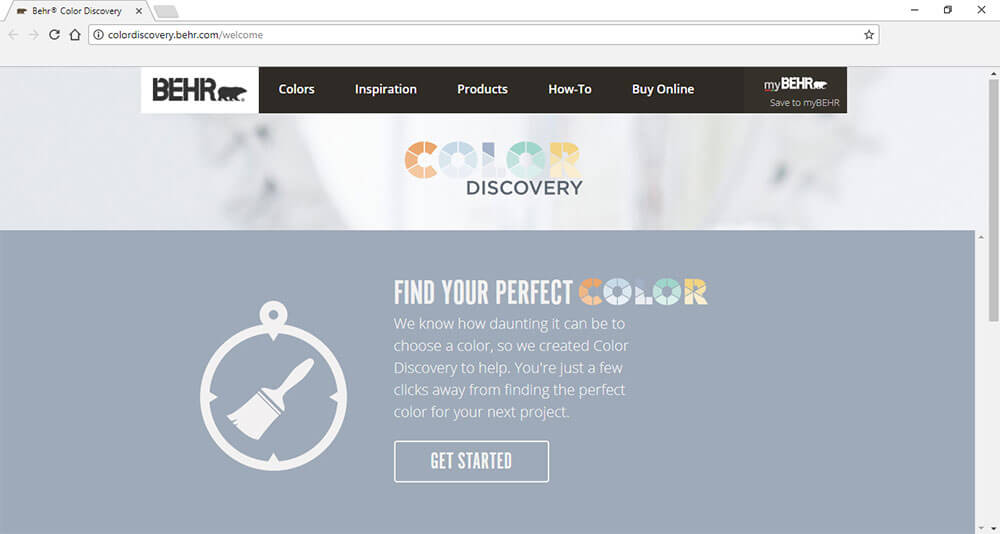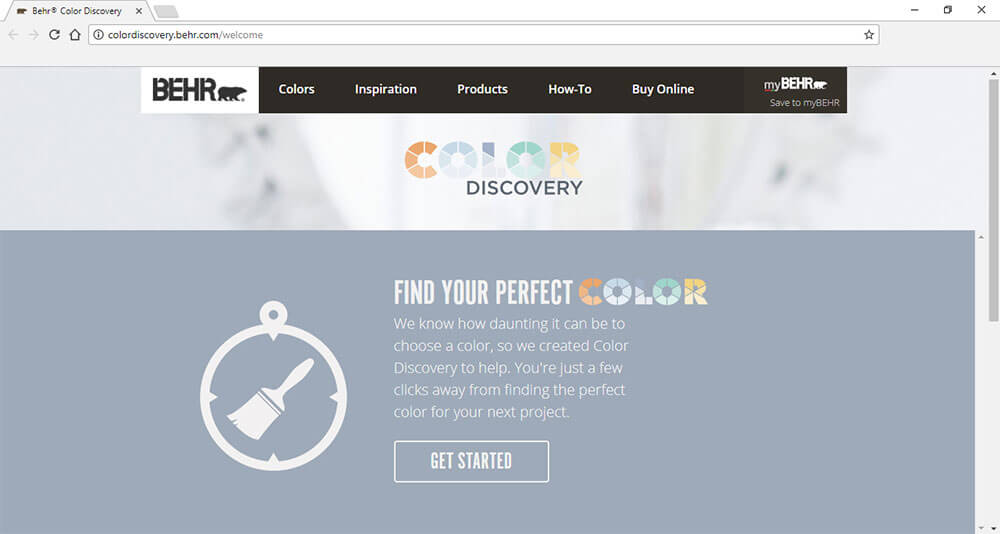 It allows you to choose a primary and secondary purpose.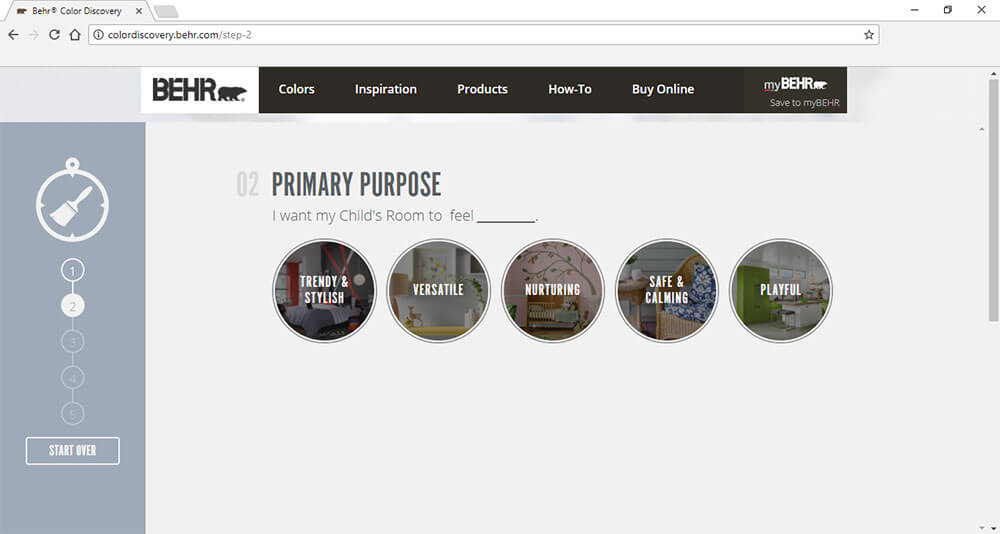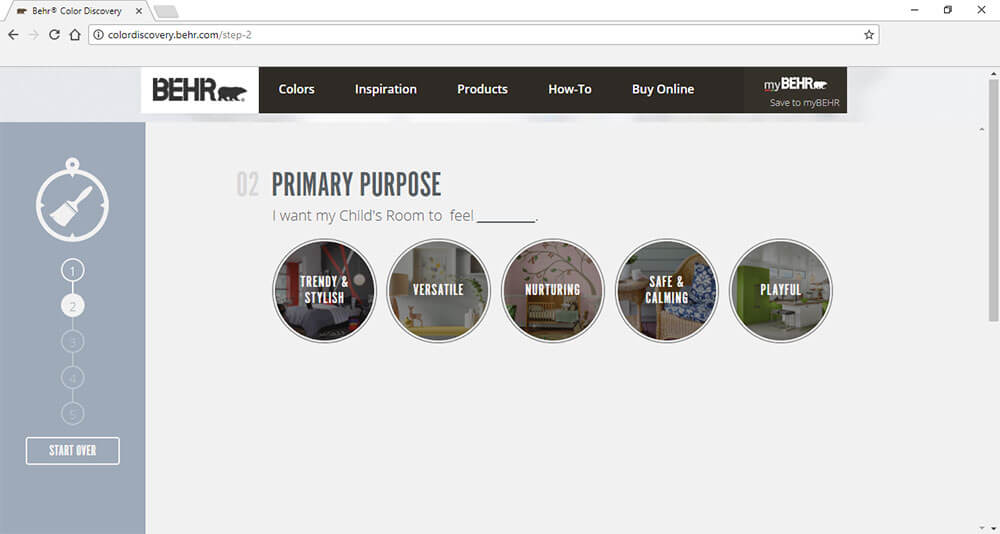 Then it recommends a set of colors based on your purposes. From there, you narrow it down by choosing 3 of your favorites!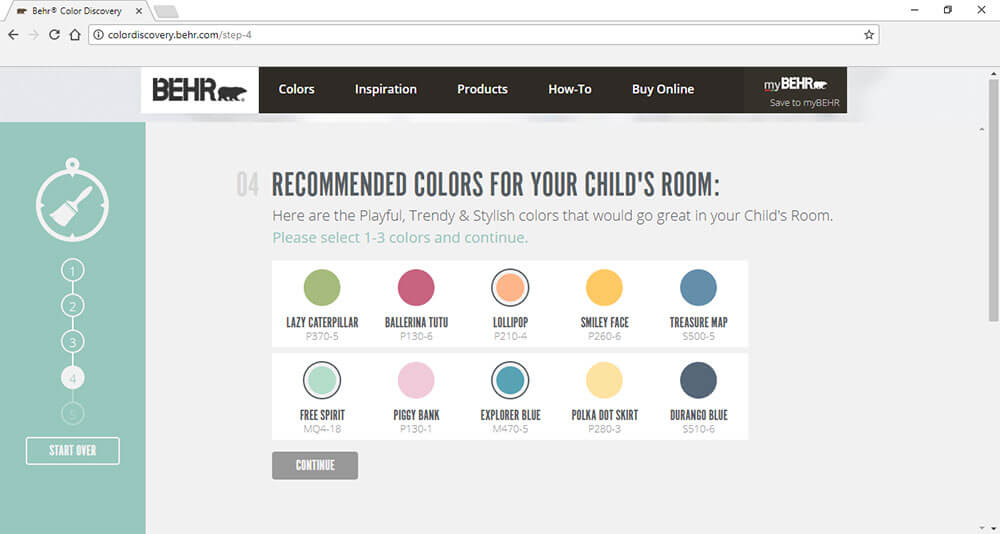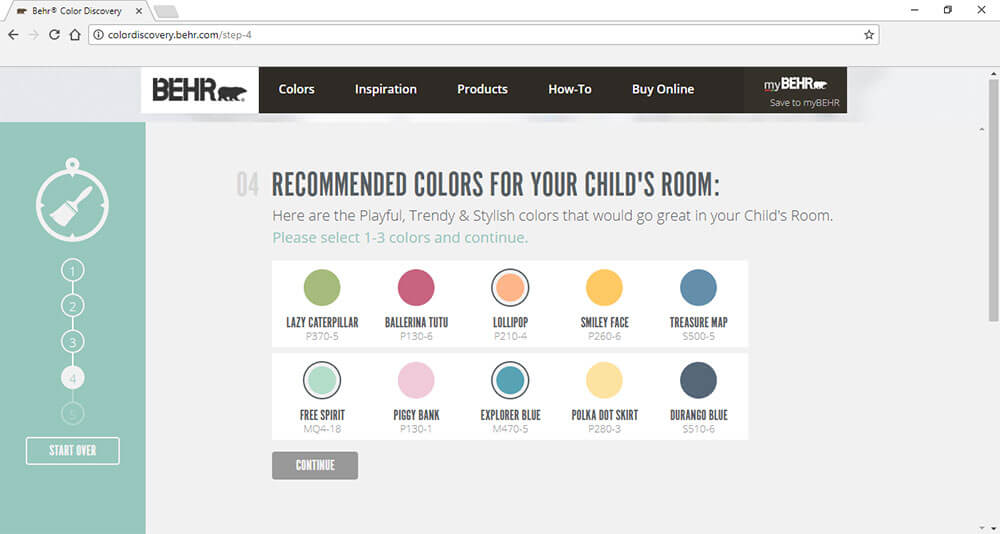 I used the Color Discover tool to determine the colors for my daughters bedroom mood board, and from there I built a space around that color combination.
Don't think of all the recommended paint colors as wall colors. These are your guidelines for the accessories, bedding, art, etc. Then you can additionally paint your furniture with the accent colors, and even paint an accent wall!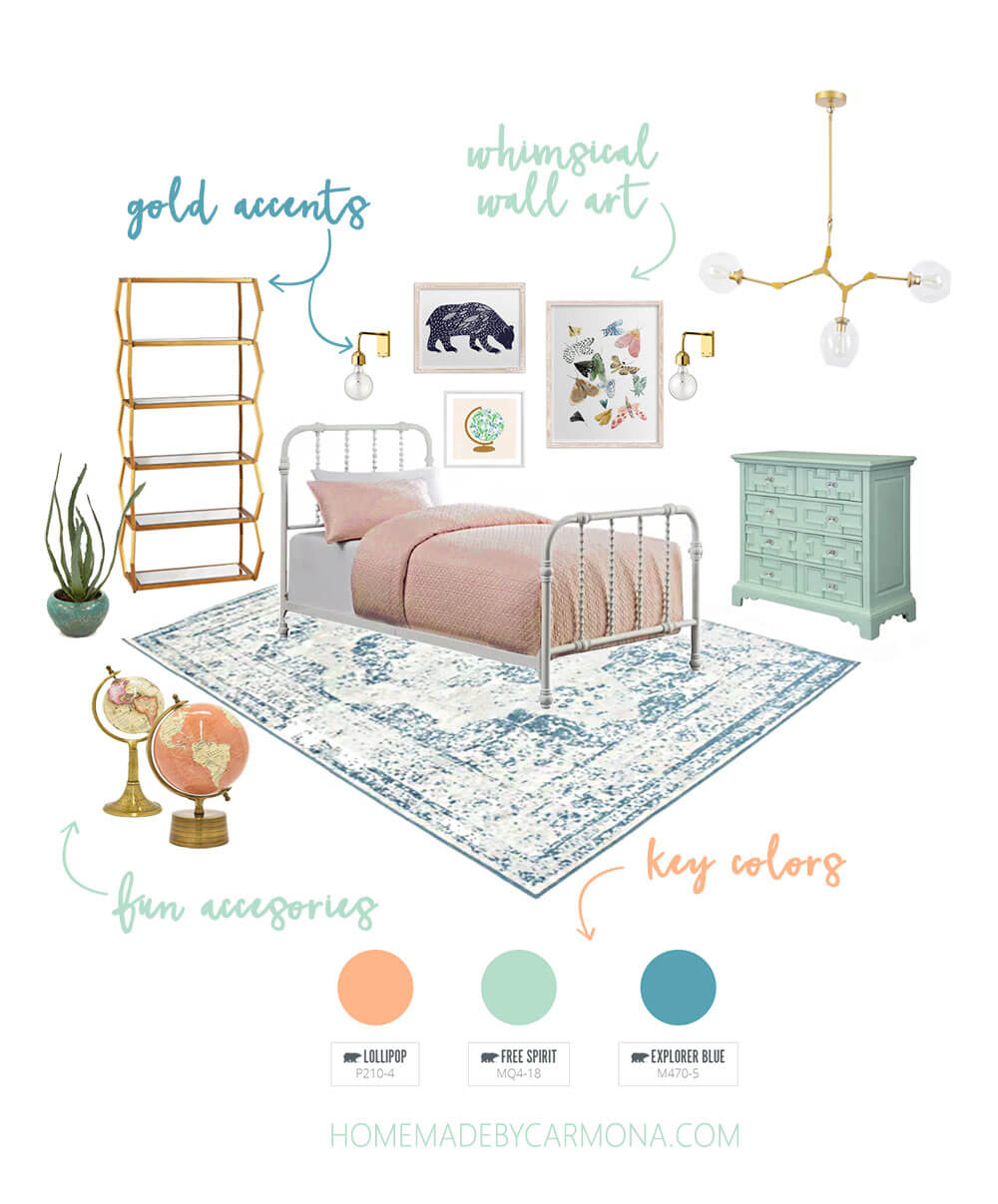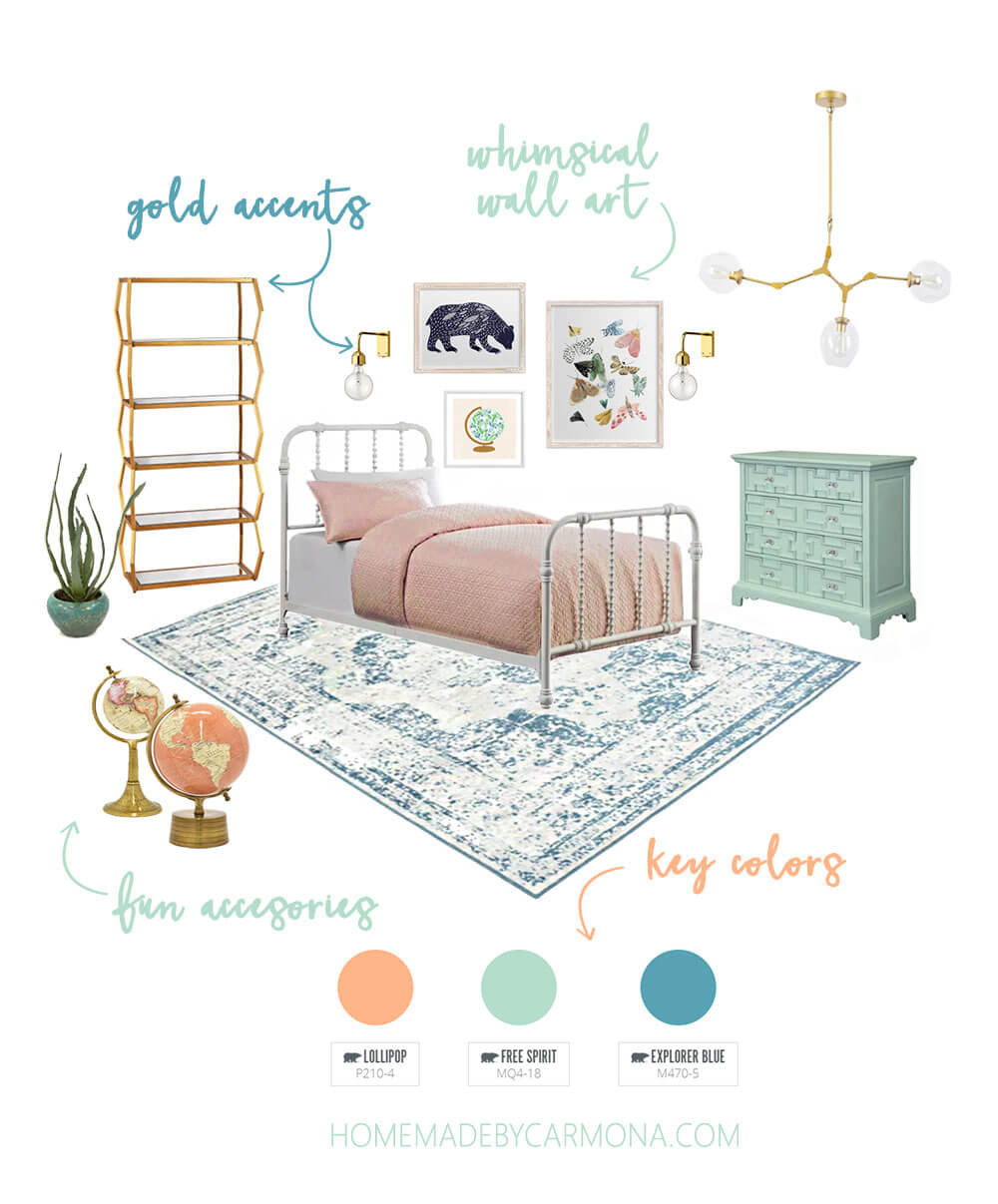 If you still find you have questions and want a little advice, BEHR is hosting a special Facebook session where experts will be available to answer your questions, give tips and advice. I will be there answering any questions you have on January 26th from 3-5pm. Be sure to pop over to Facebook then and share your design dilemmas with me! When you do, use #BEHRColorClinicSweepstakes with your question, because you'll be entered for a chance to win 1 of 10 $250 Home Depot gift cards!
Woop!! I look forward to hearing from you on Friday!