Turn a closet into a kids play nook and store all your child's toys the easy way!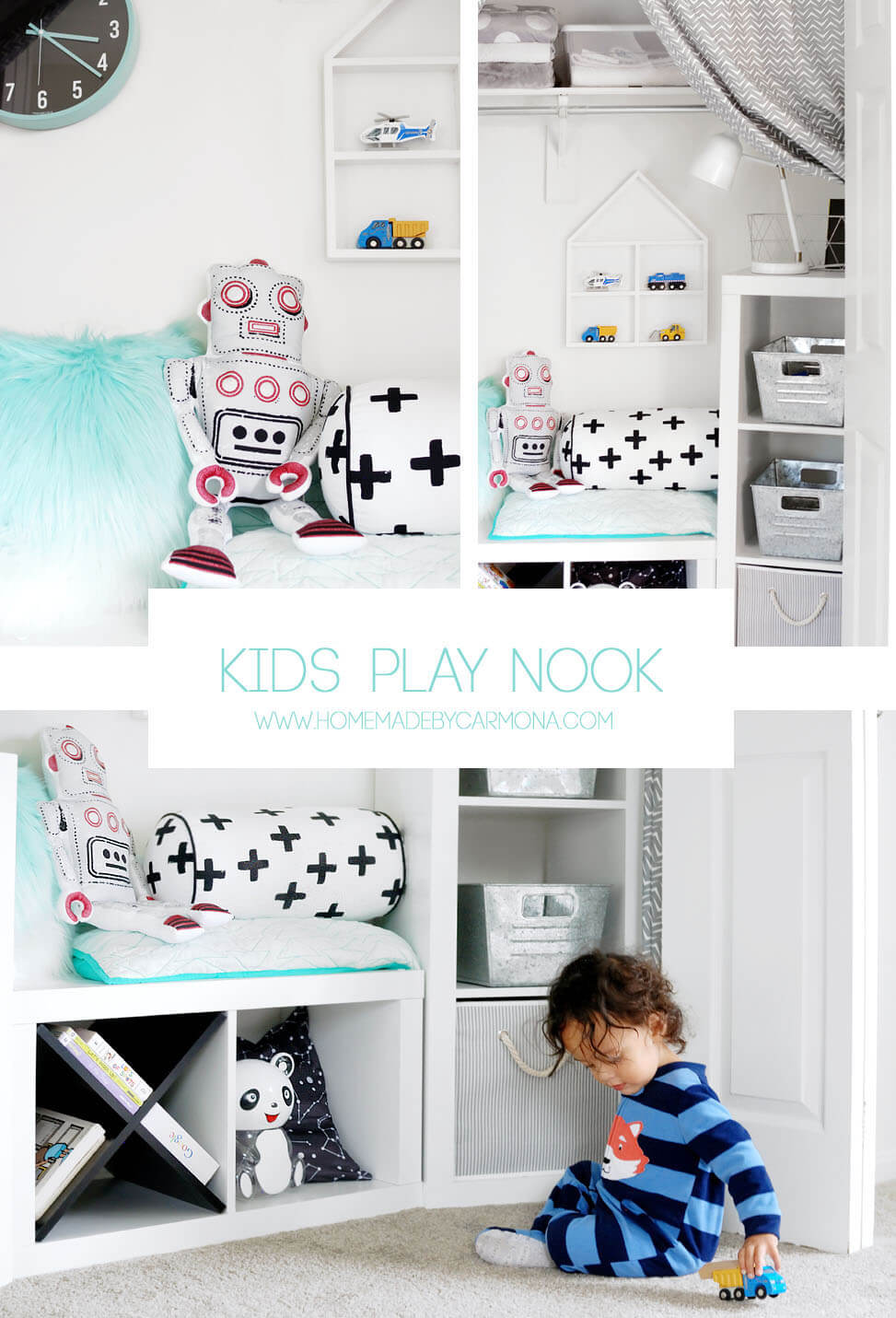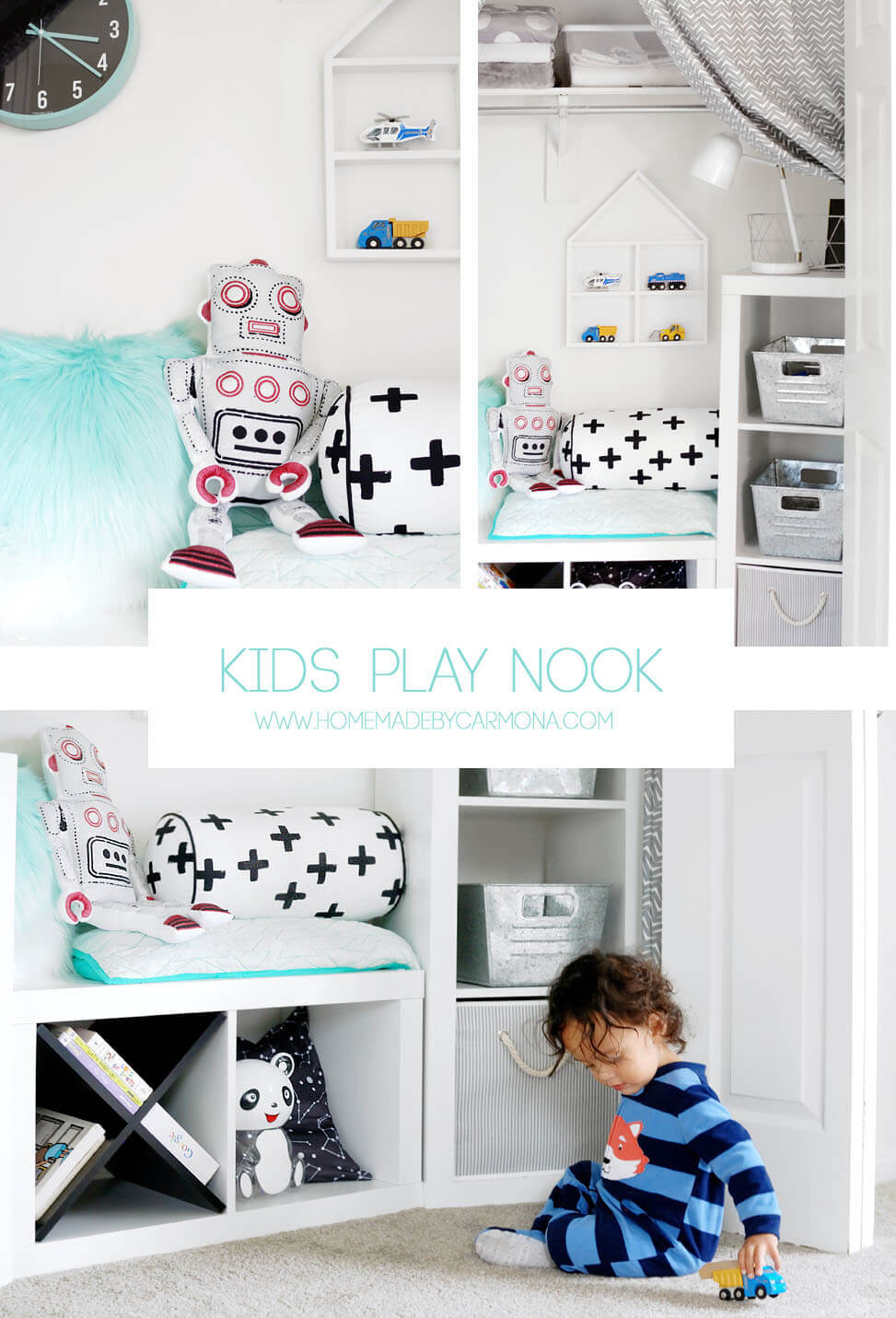 *This post is amazingly sponsored by Better Homes & Gardens blogger network. Huzzah! *Affiliate links below.
This is the closet in my sister's apartment. She has a 1-year-old little man who is just the cutest (proud aunty here), and this is his closet. I haven't had the privilege of featuring a boy space on my blog before, so when she mentioned how much she wanted to turn her munchkin's closet into a storage and play nook, I jumped at the chance to help her out and buy cute things for my little nephew.
Play Nook & The Organizational Dream
My favorite projects are always organization based projects. What is better than making a space as functional as it is beautiful and vise versa? Okay, so it didn't start off so beautiful, but with kids all bets are off. Here is that closet before: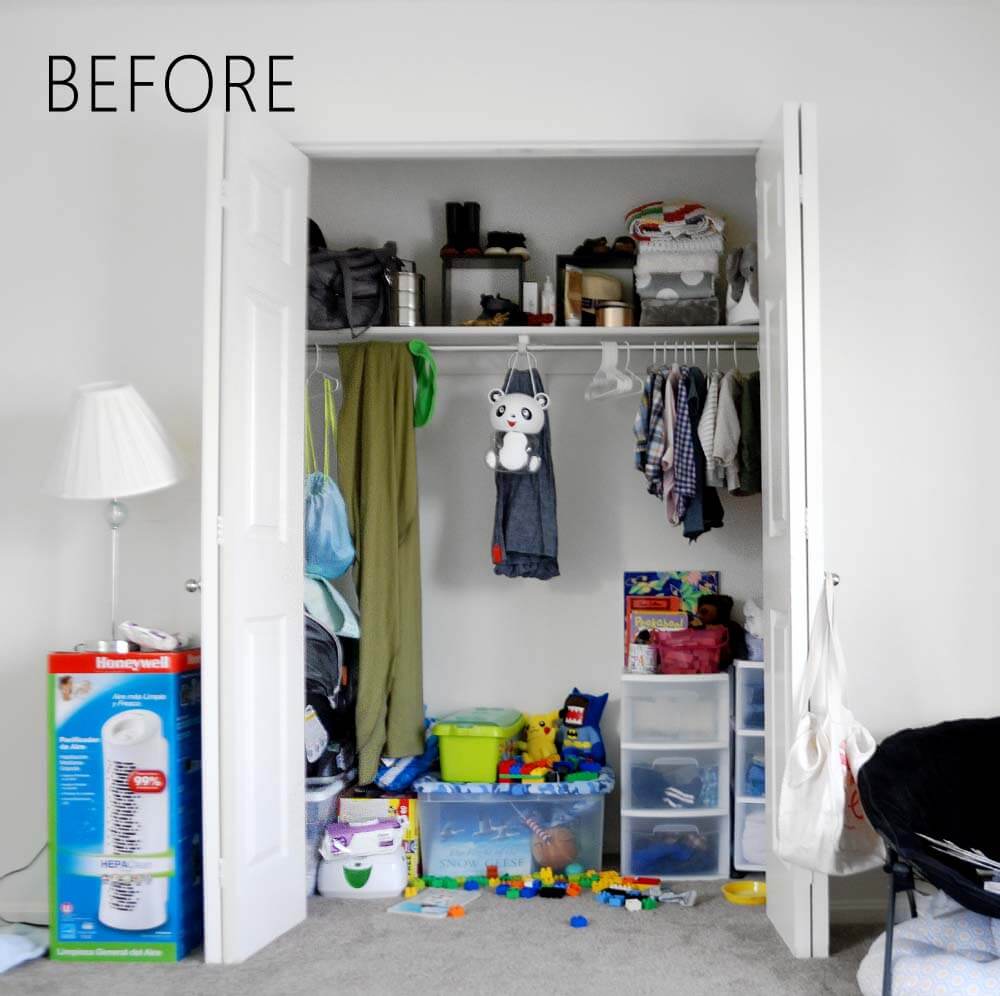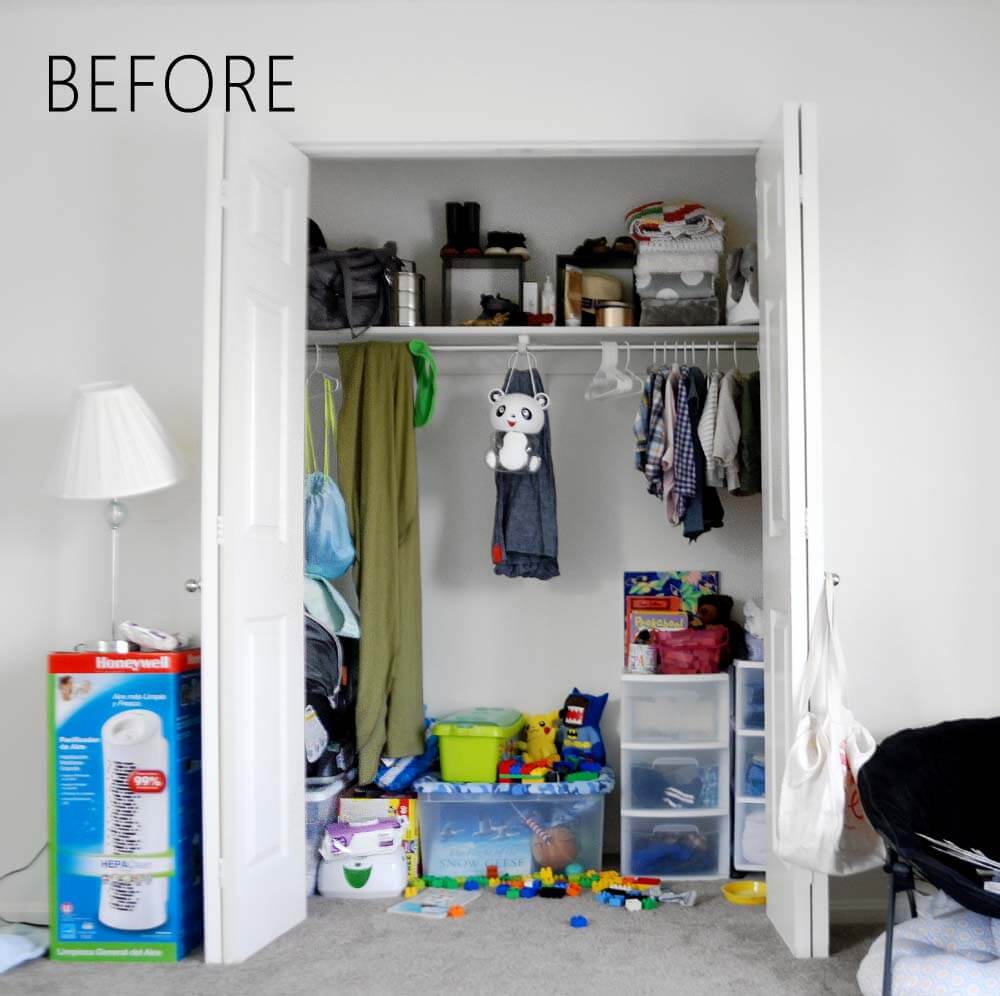 I'd like to take credit for this incredible before and after, but this is all my sister…she asked for some advice (she is the one I bounce all my design ideas off of too!), but she did all the work and designing here.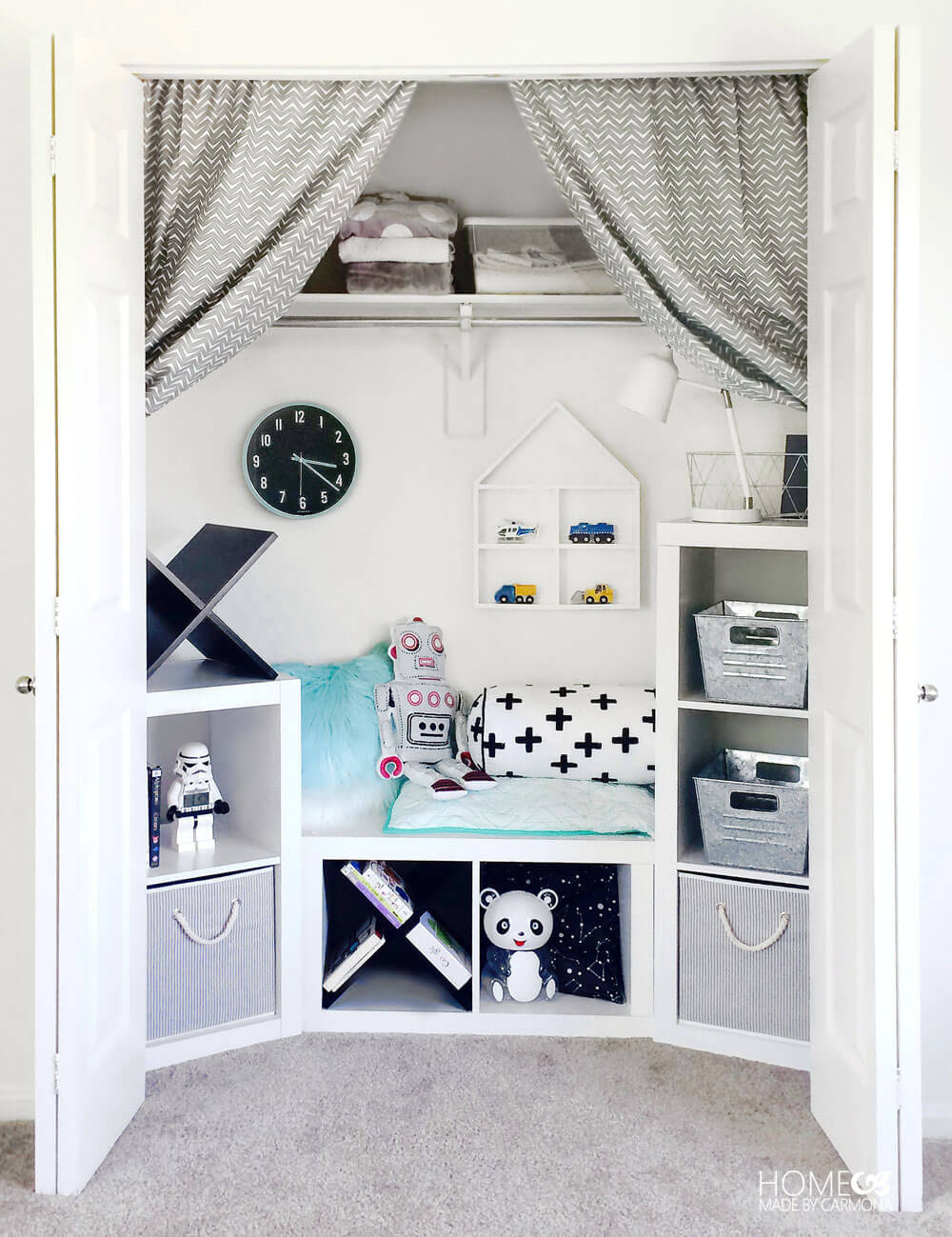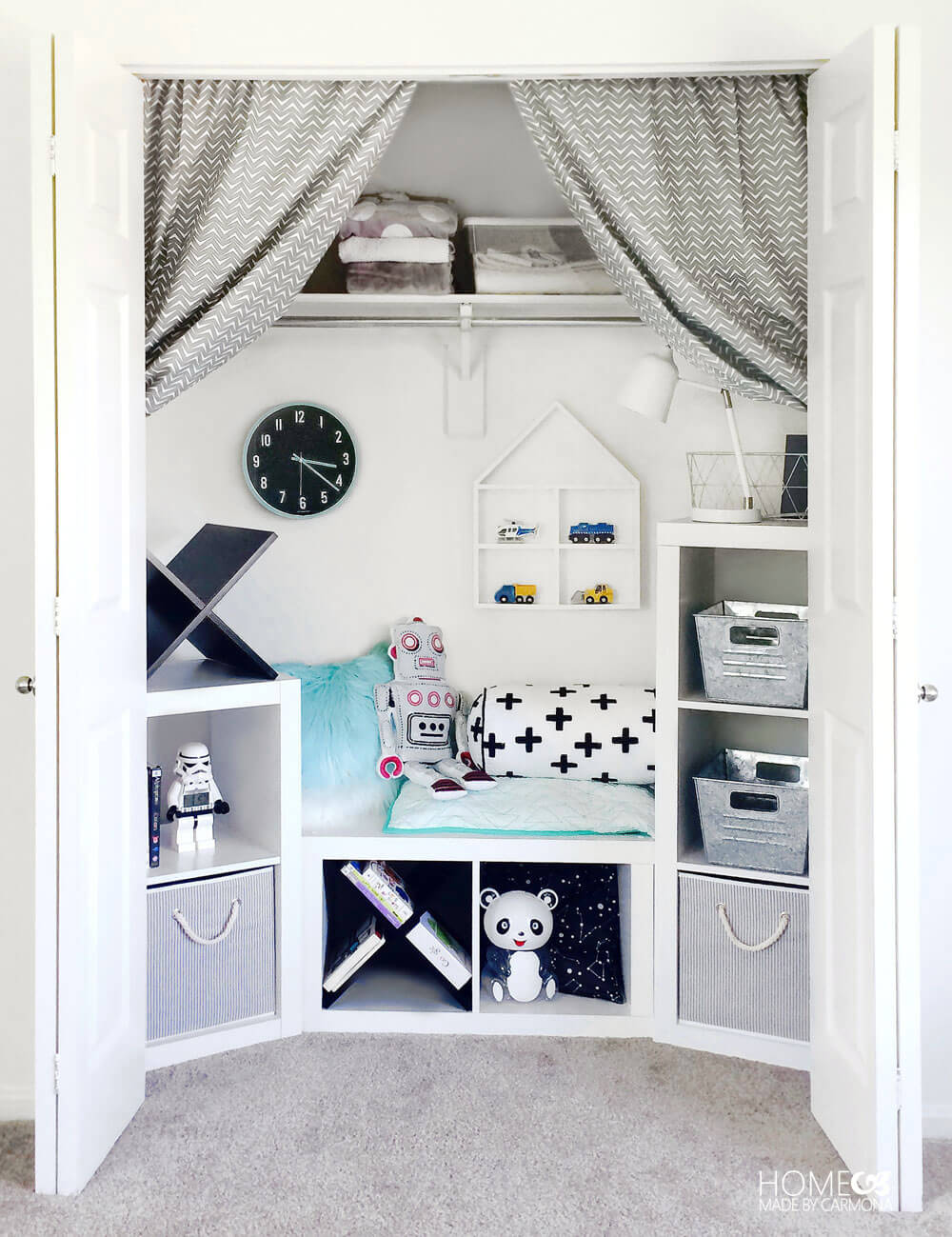 Storage Solutions For Kids
Okay, first things first…we need to talk about storage solutions. Because every mom knows that a beautiful space won't stay that if there isn't a space for everything at the end of the day.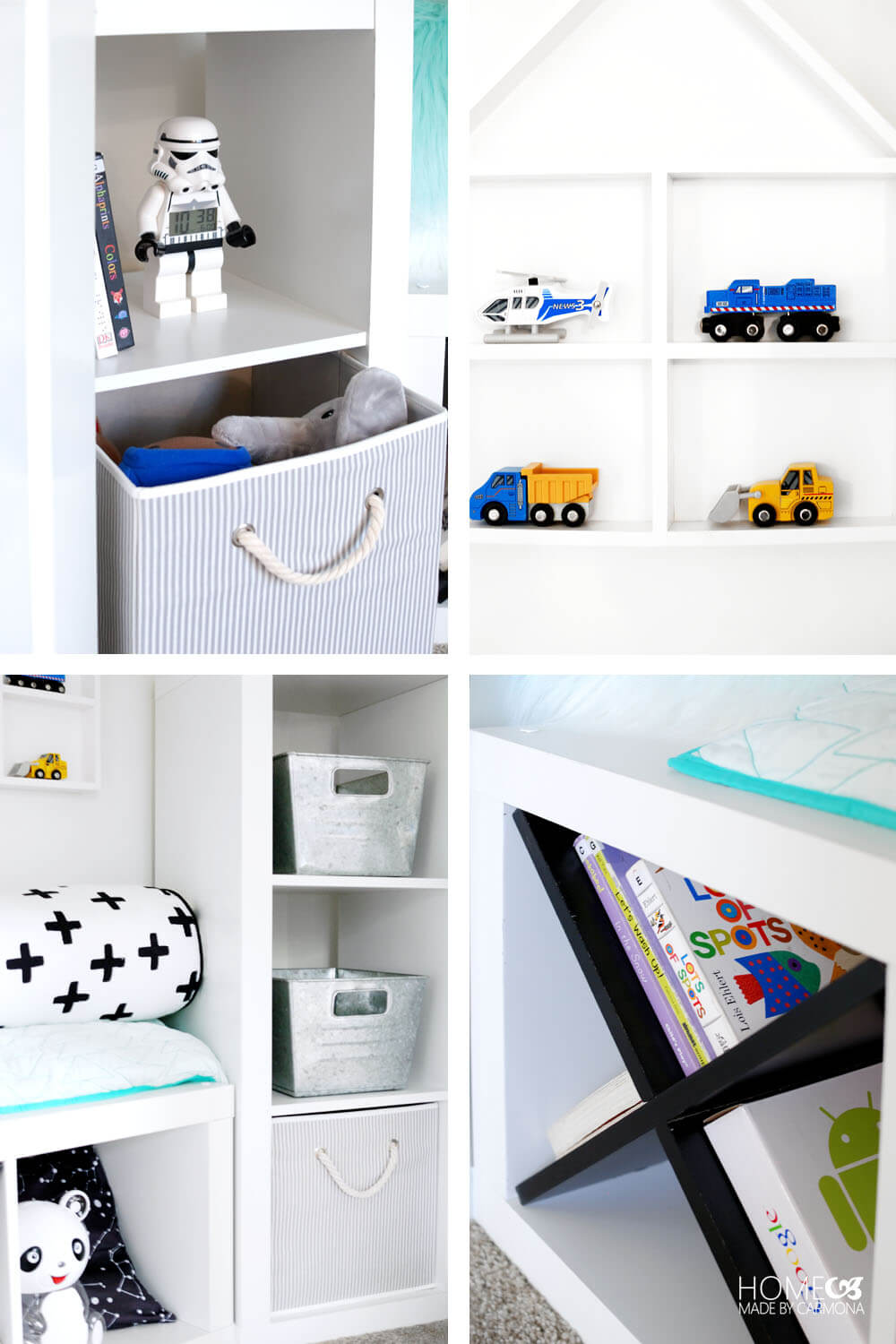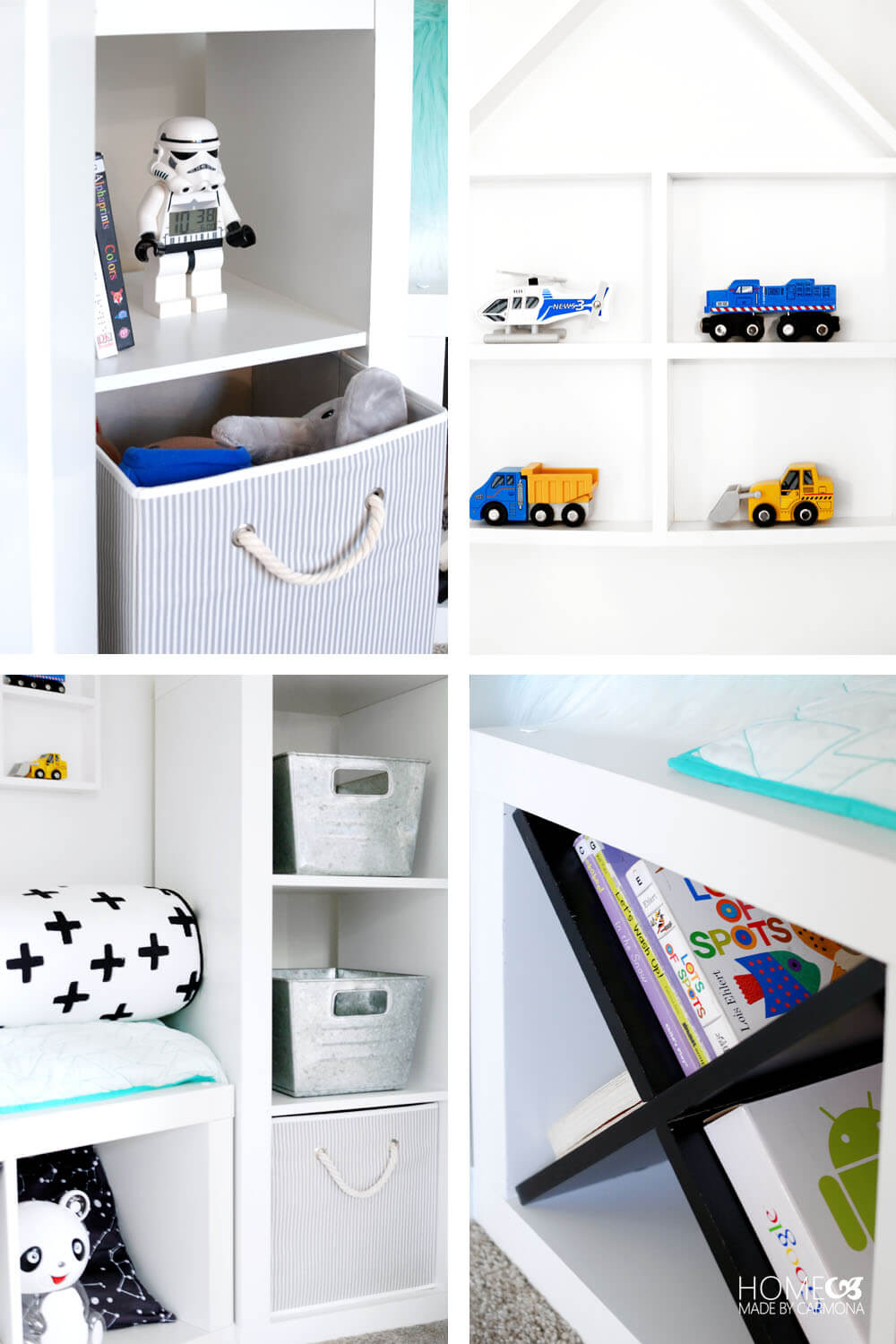 Better Homes & Gardens has a great (and quite extensive) line of storage options which you can find at your local Walmart. No worries though, I'll be sure to provide all the links to purchase online from Walmart, in case you are a serial internet shopper like I am.
Start by making a list of toys your kids currently have and determine what will adequately fit those toy types.
Smart Storage Solutions
For this space my sister decided on the Better Homes & Gardens 3-cube organizer and 2-cube organizers. It would create the perfect little bench for my nephew to sit and enjoy his books and a snuggle with his mamma. And aren't the little BHG X-shelves inside a great touch? I like the mix and match of light and dark.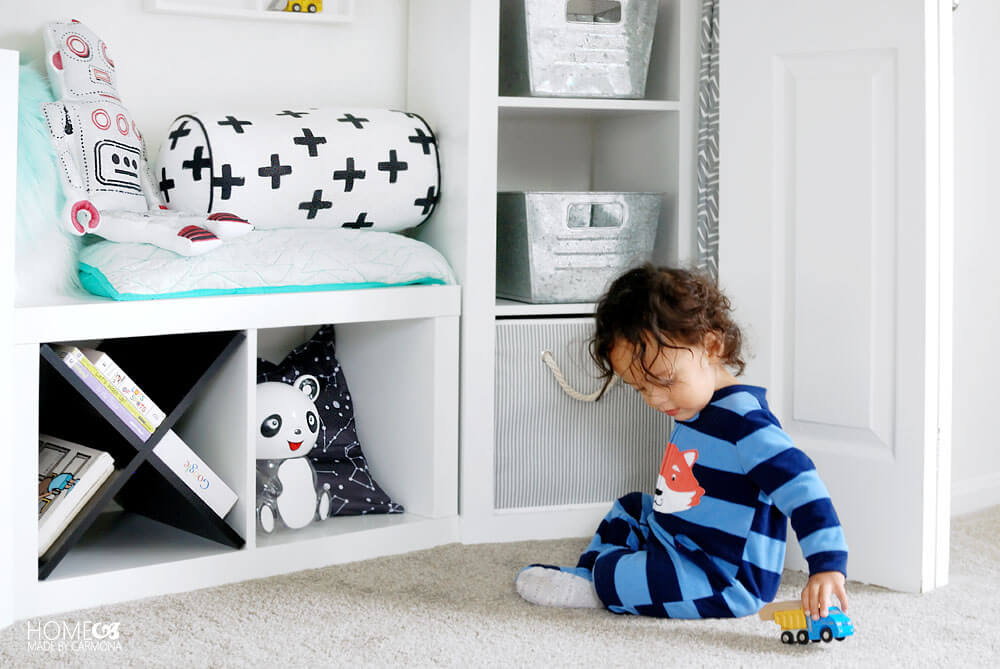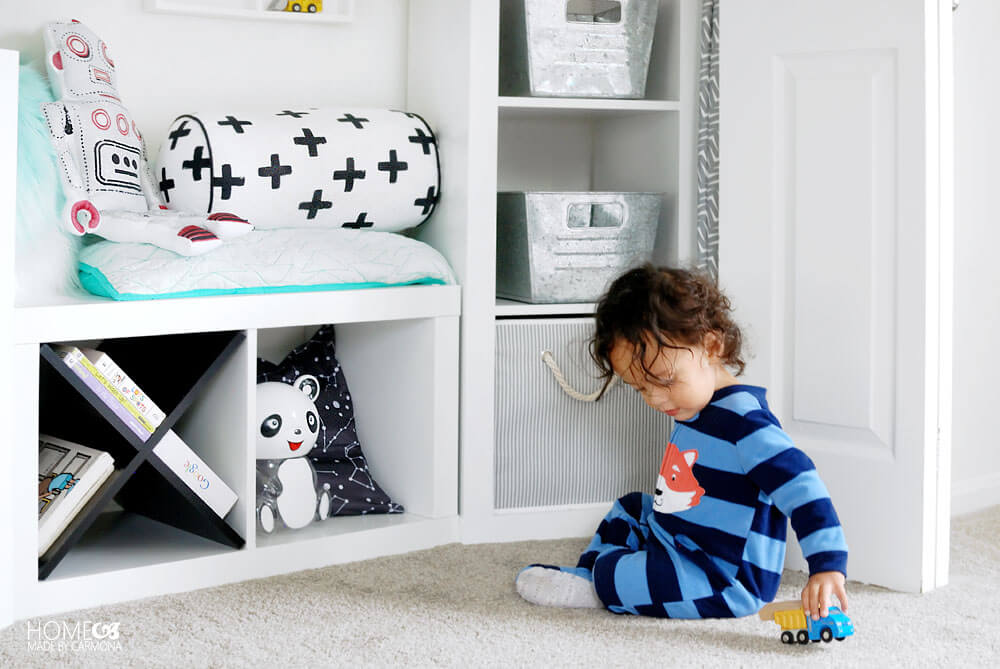 I'm a big fan of these BHG galvanized silver bins for style and organization. I think they are especially suited to little kids (and little boys) who tend to be rather rough and tumble with their toy bins. I mean really, those bins have to stand up to Legos, and little swords, and even be banged on as drums or worn on heads as helmets during sword fights! They better be all kinds of tough to destroy. 😀 Then there are the collapsible BHG bins great for holding the soft stuff, like stuffed animals and what-not.
Storage doesn't always have to be in the form of a bin or bookshelf. The BHG curio house makes for great storage on display.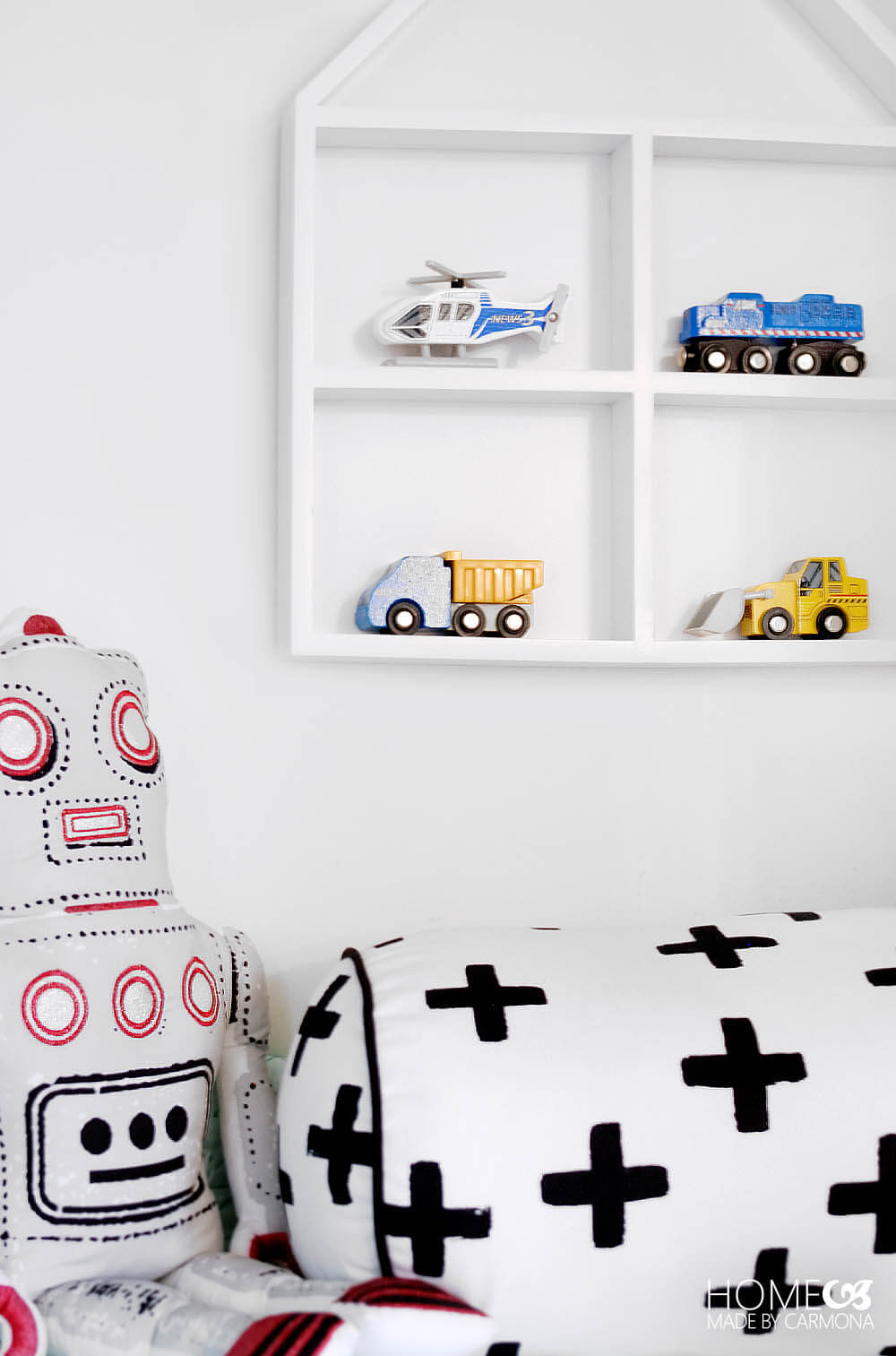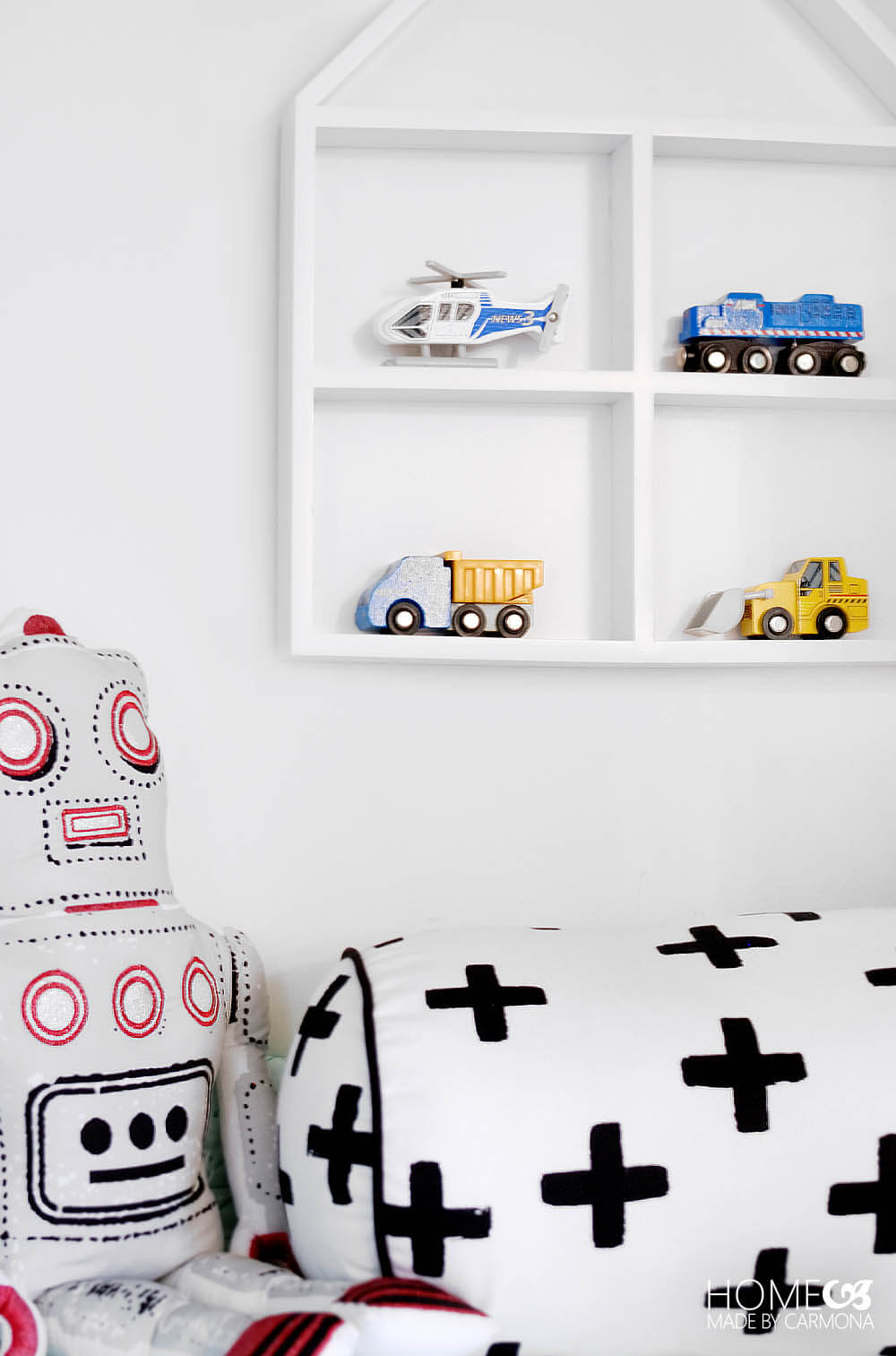 You can get creative with available storage options by thinking outside the space…the BHG satin wire basket is for technically for bathroom spaces, but why not use it to store books in a closet space? The cute little panda is actually a container that lychee deserts were sold in, and can be used as storage for items like crayons, small trucks, you name it.
Decorating The Nook
Okay, now that we've talked about the most important part -organization- let's talk design.
Oh my goodness, how adorable is this Better Homes & Gardens Robot Pillow?!!!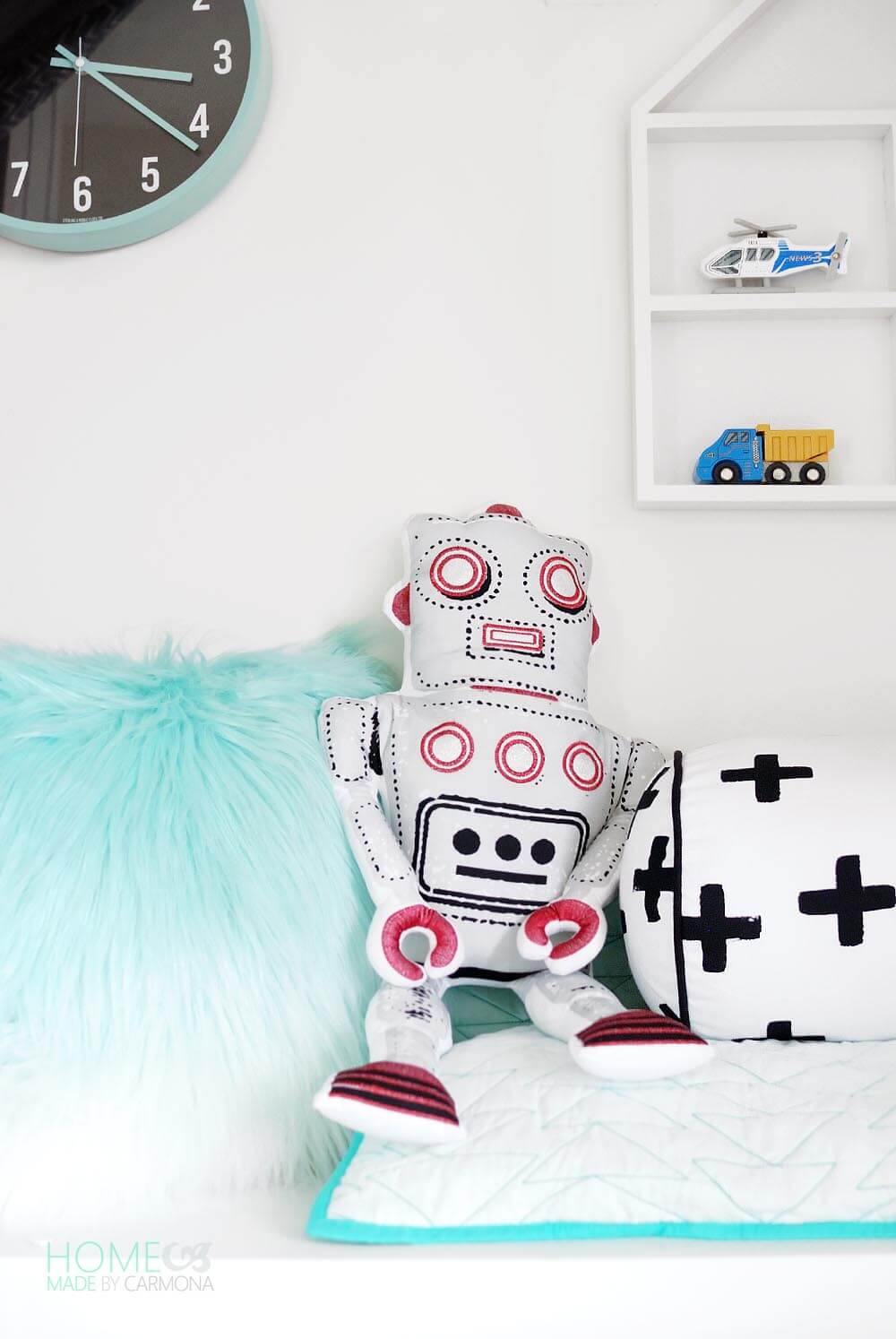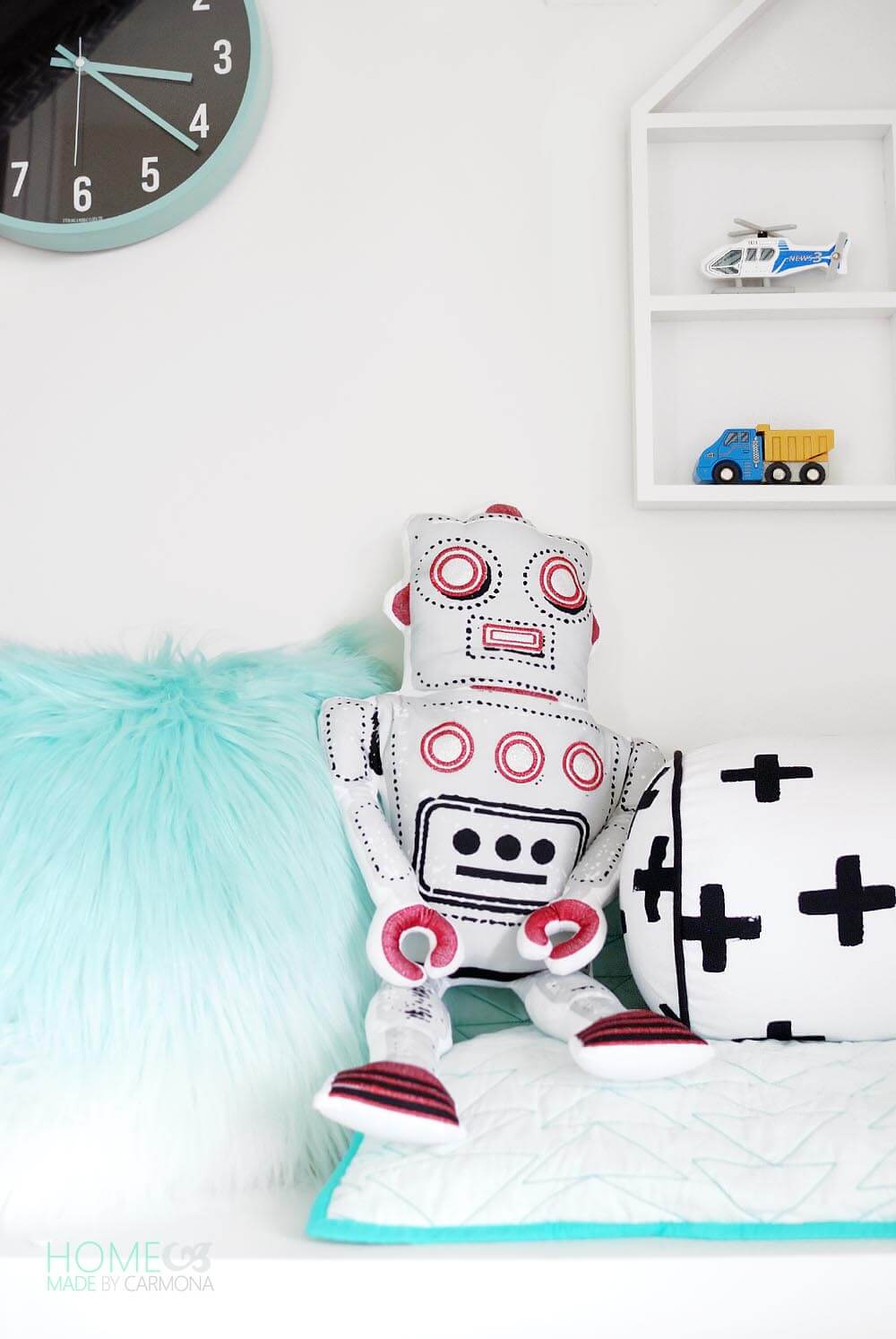 When the box with Mr. Robot Pillow arrived and was opened, he said "Oh, a robot! Hi Robot!!", which this super smitten Aunty Ursula thinks is the cutest thing ever!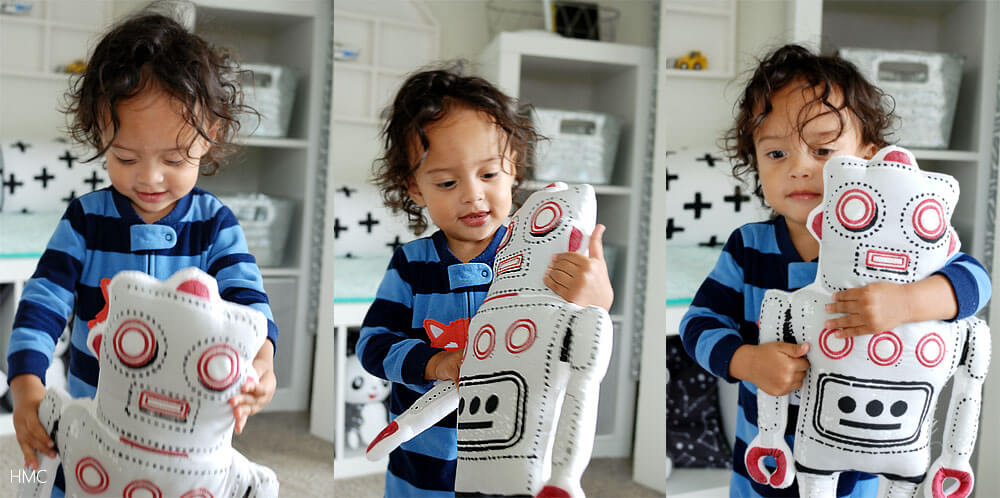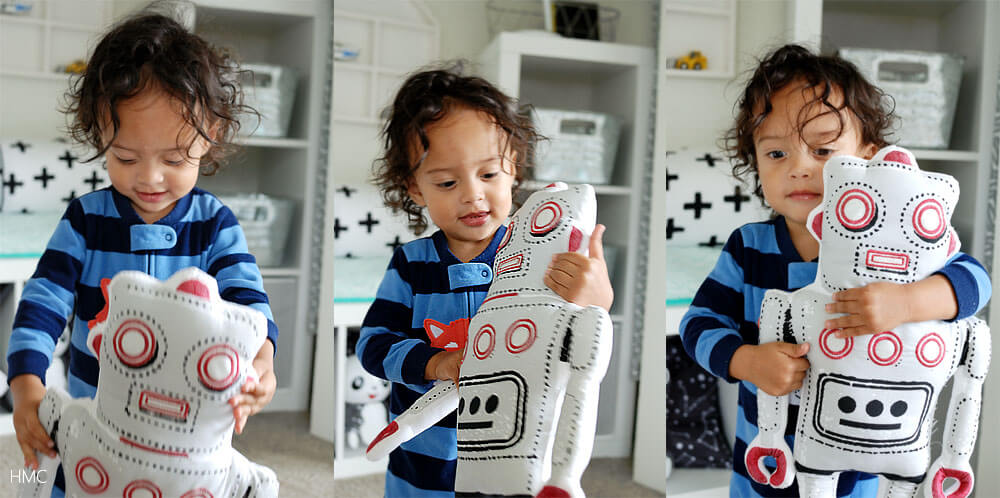 From the  stylish BHG white desk lamp to light reading time, to the varieties of storage, every detail was carefully thought out and executed. After all, what better space to plan for than such a cute little man?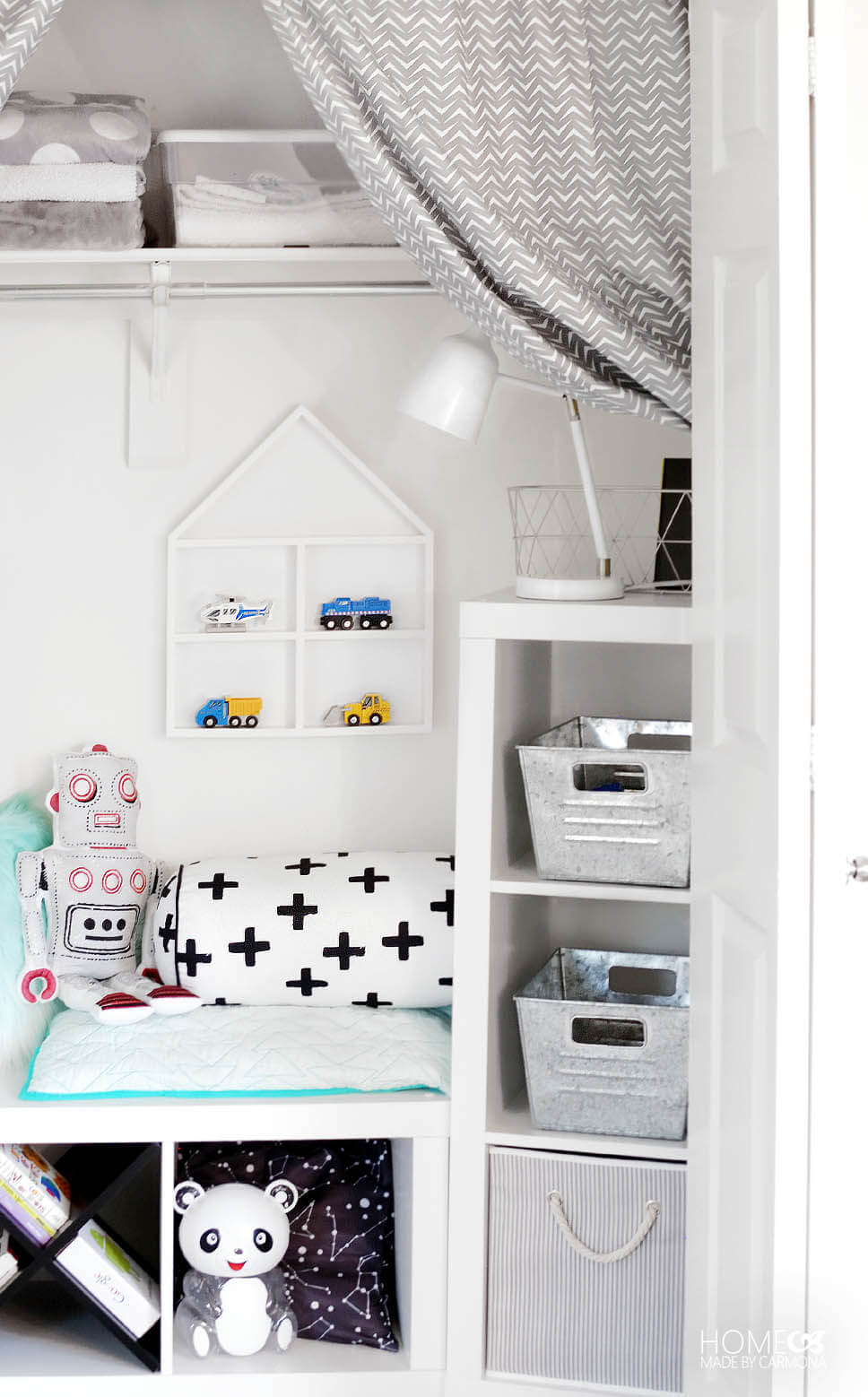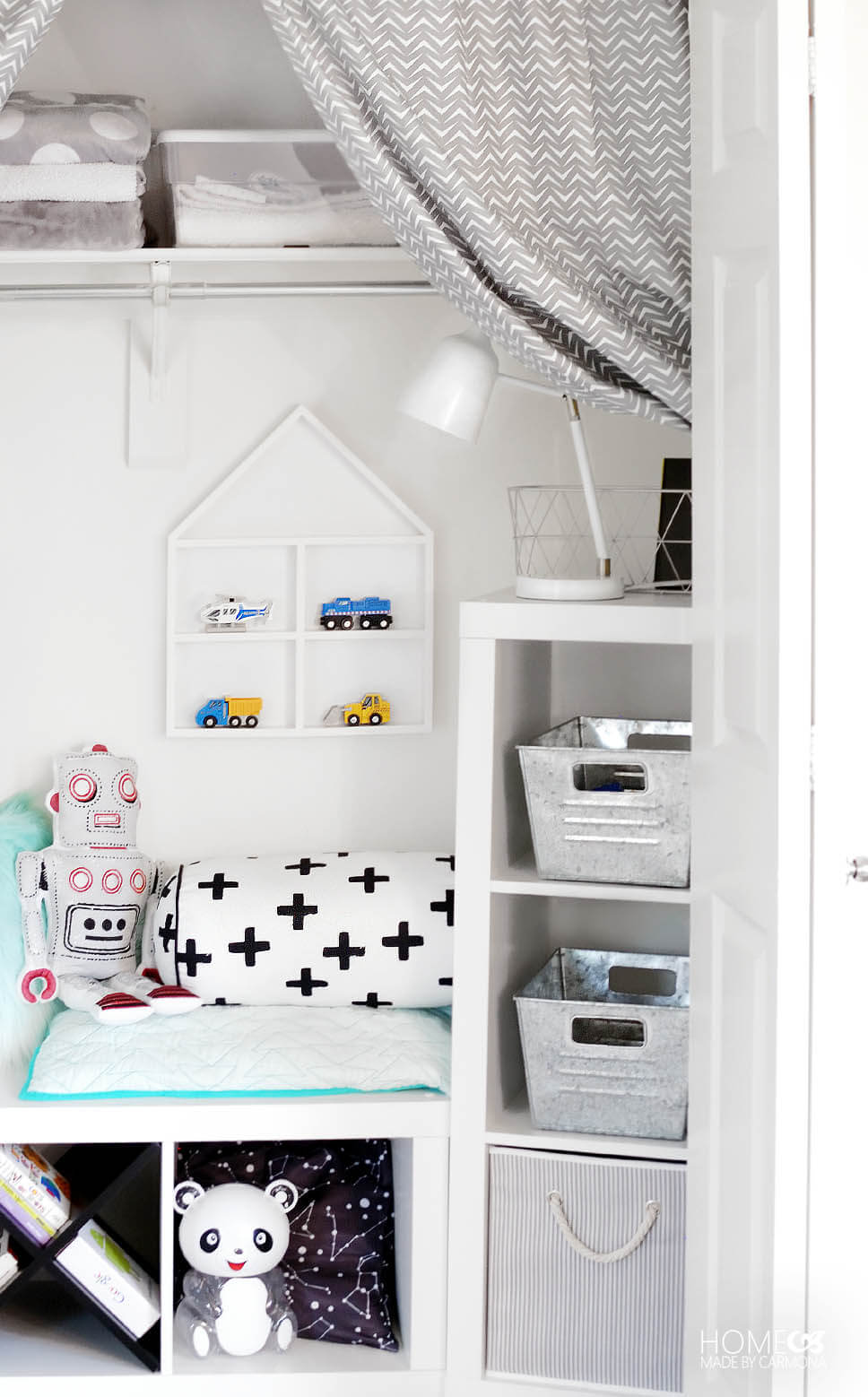 Especially when you are in a small apartment and need a place to stash all the kiddie toys when you have guests. Well no, I guess the size of the house doesn't matter…it's all about being able to stash the mass of toys.
I'm betting all you mamas out there can relate. Haha, it wasn't so long ago that my munchkins were that little and made messes twice their size. Now they aren't so little (I can't believe I actually have a teenager this year!), but man, they can still make a mess. I guess the only real difference is now I don't have to help them clean up their messes, just nag at them until they do. 😀


[col1]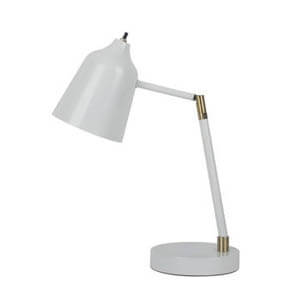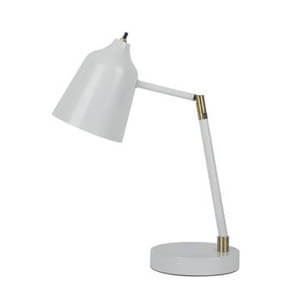 [/col1]
[col2]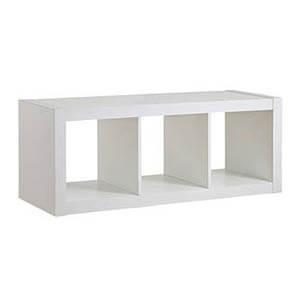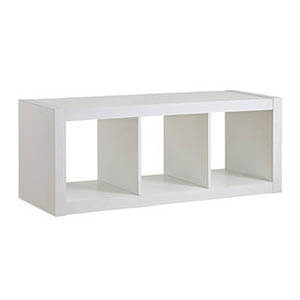 [/col2]
[col3]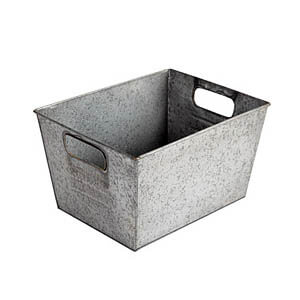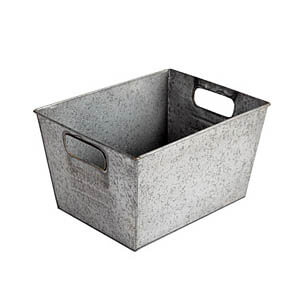 [/col3]
[col1]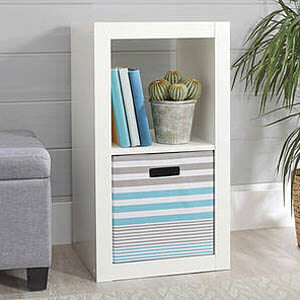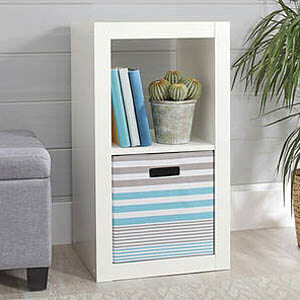 [/col1]
[col2]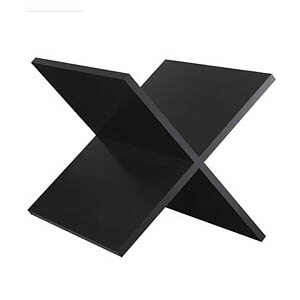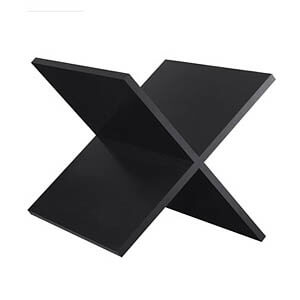 [/col2]
[col3]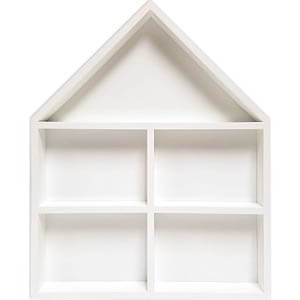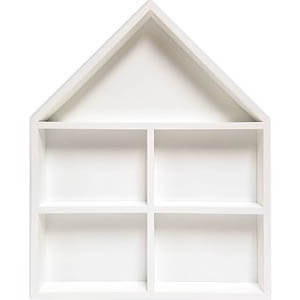 [/col3]
[col1]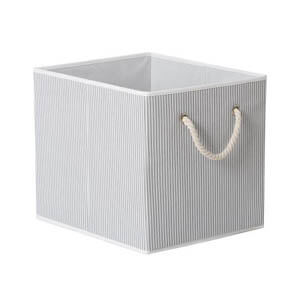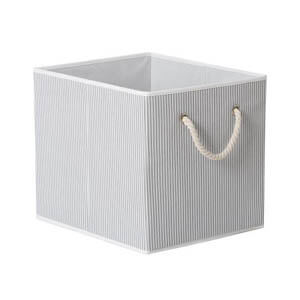 [/col1]
[col2]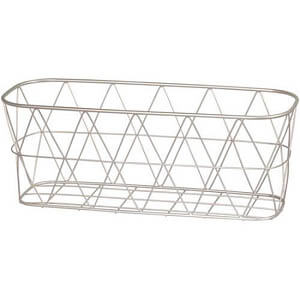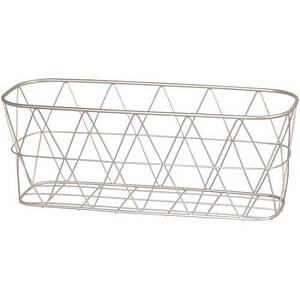 [/col2]
[col3]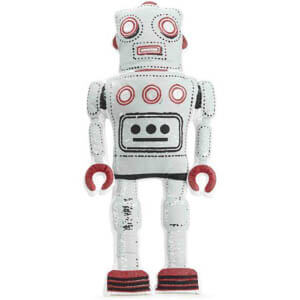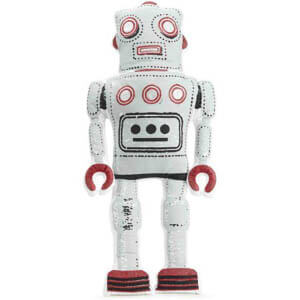 [/col3]
<<Pin Sources for Later>>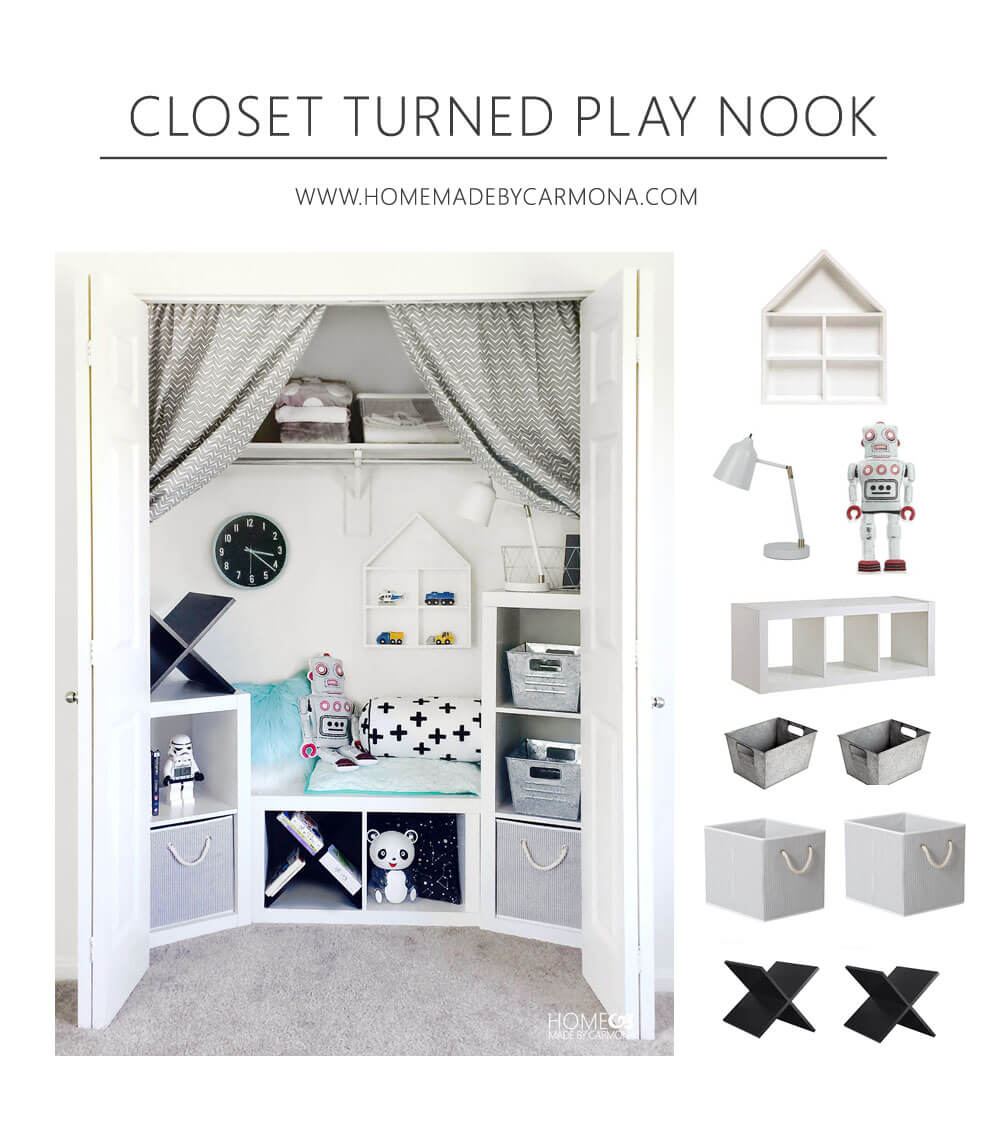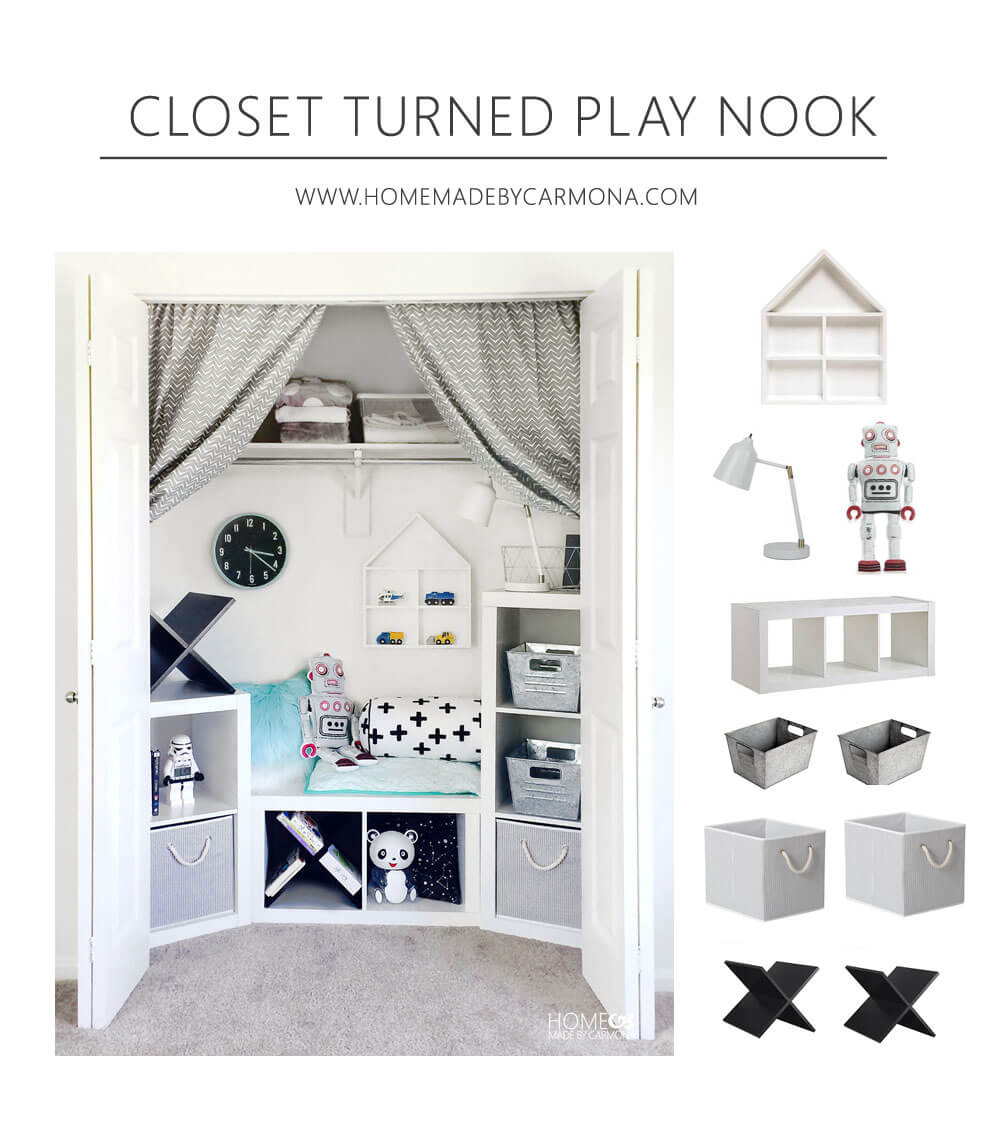 How do you organize your spaces to optimize storage for the kiddoes? I'd love to hear your tips, and I bet other moms (and dads!) want to know too. Comment below, or share in our private Home Made by Carmona Facebook group.
[left]*I am honored (and excited!) to be part of the Better Homes & Gardens Live Better network, and to share a few of my favorite products, projects, opinions, and my own original ideas with you. Thank you to Better Homes & Gardens at Walmart for sponsoring this post. Follow BHG Live Better on  Facebook, Twitter, Pinterest, and Instagram.[/left]
[right]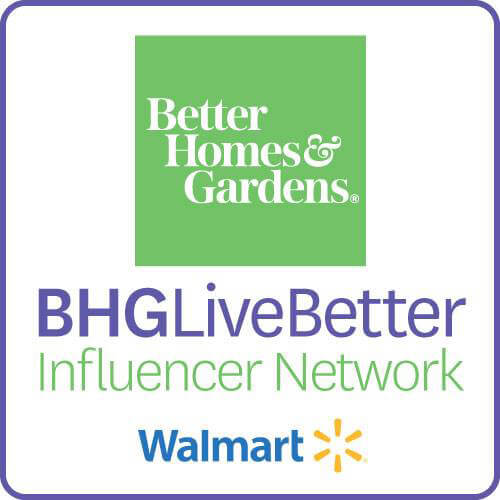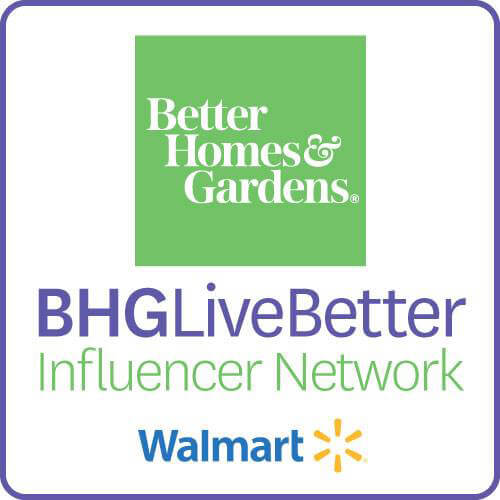 [/right]


[go_portfolio id="decorate_landing_page"]