The beauty of a vignette, is how easily it can be styled and re-styled for the seasons. A bookcase vignette is no different!
With just a few small tweaks, you can make your bookcase look completely different! Whether you add all new items, reuse the ones you have, or simply add to your existing bookcase vignette.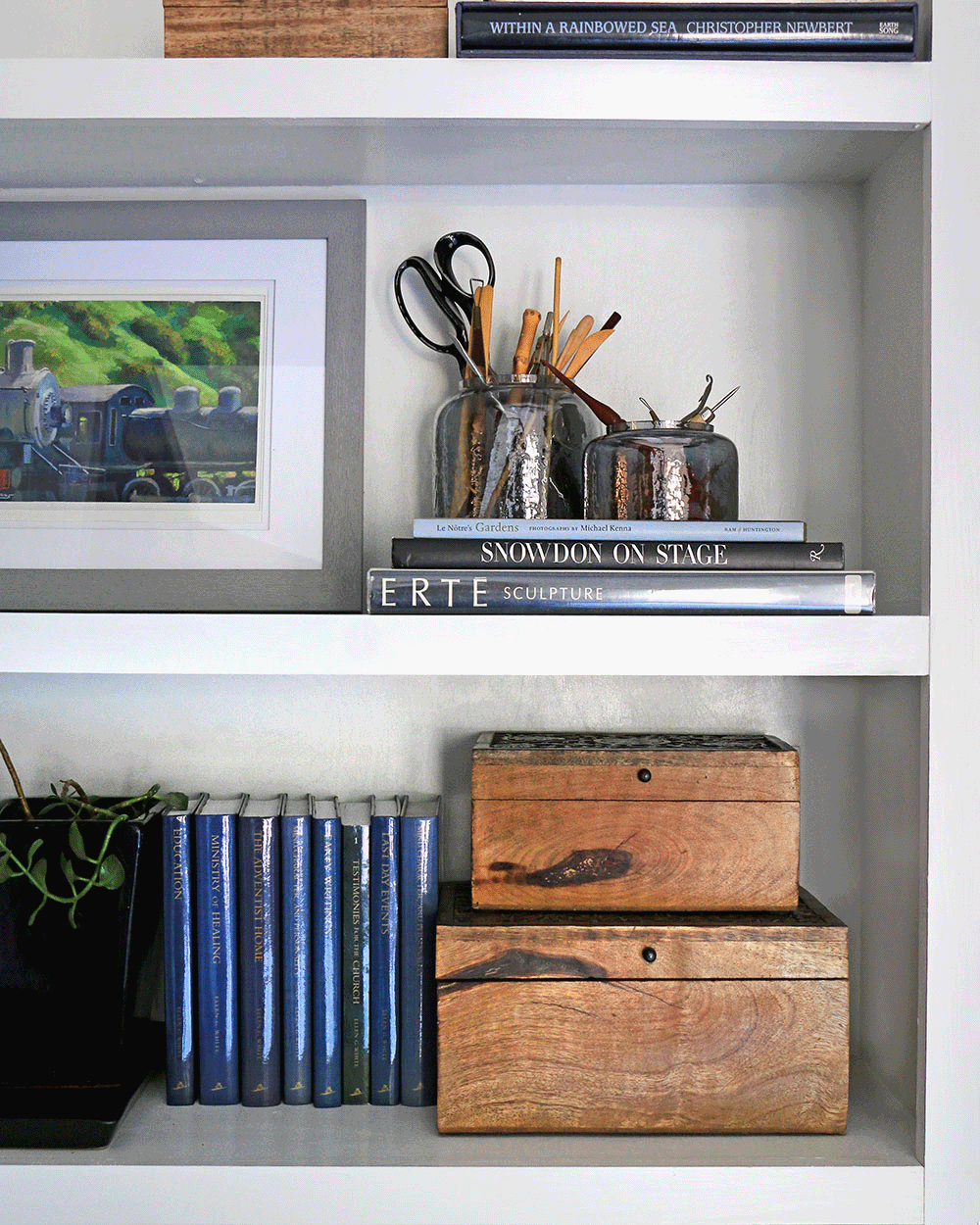 I changed up this bookcase to reflect a more 'fall' vibe. Remember, editing for a season like fall doesn't mean you have to use only obviously fall décor. You can achieve a cozy fall vibe simply by grounding your vignette with heavier items, and moodier colors.
Today I'm partnering with Joss & Main to share some of my favorite items to add to a bookcase vignette, and why!
#1. Attractive Storage
My top favorite item to add to a bookcase (besides books of course), are decorative storage boxes!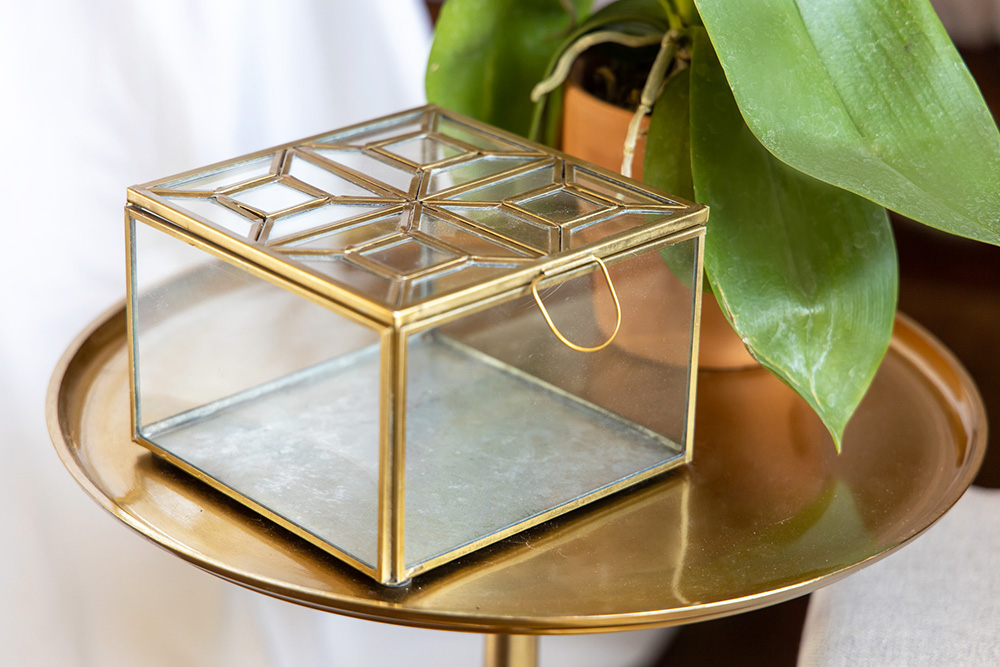 They help fill in extra real estate if your bookcase is looking bare. And you can find them in just about every size… so customize your purchase to your need.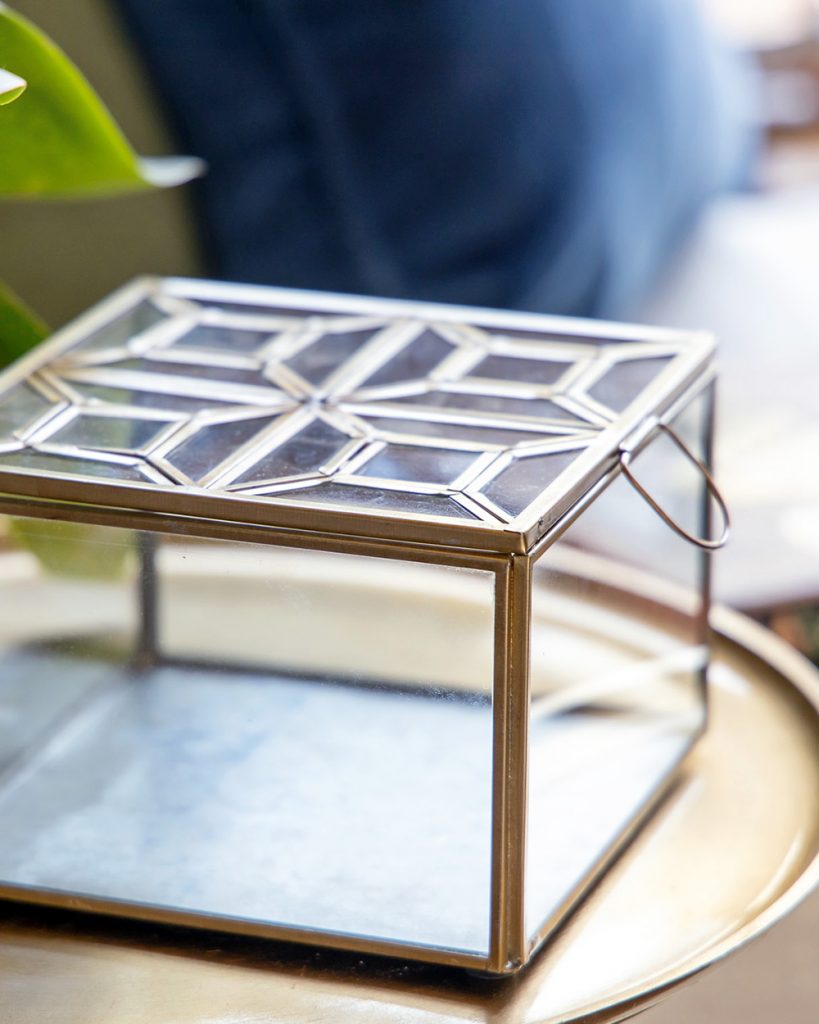 And the best part, boxes can act as hidden storage for smaller items right there in your bookcase!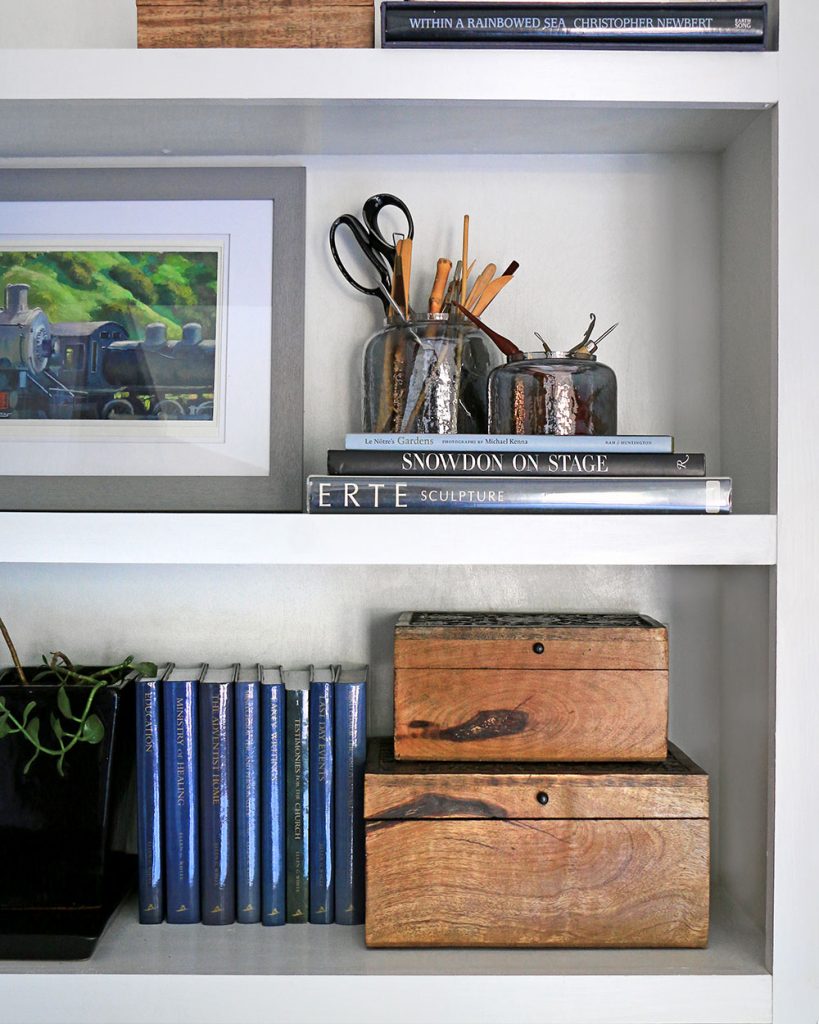 #2. Candlesticks
While candlesticks can be used year round, certain candlestick types have that quintessential fall and winter vibe.
Change out your candlesticks to represent various holiday-like traditions and styles. The rest of the year, opt for candlesticks that add a pop of color.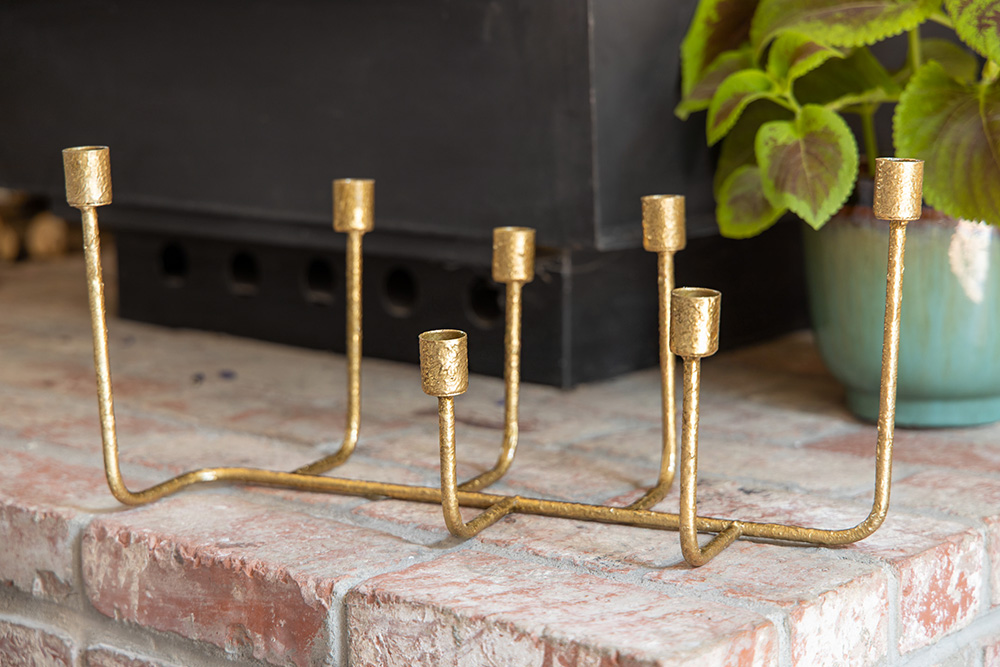 #3. Artwork
Artwork can also set a season specific vibe! Change your artwork out to reflect the colors or style of fall. But if you have a limited artwork collection, keep in mind that a change of frame may also do the trick.
#4. Jars & Vases
Jars can also be used for storage, which makes them decorative and useful! Fill clear glass jars with attractive items that all fall into a similar vein, or use solid color or smoky jars for hidden storage.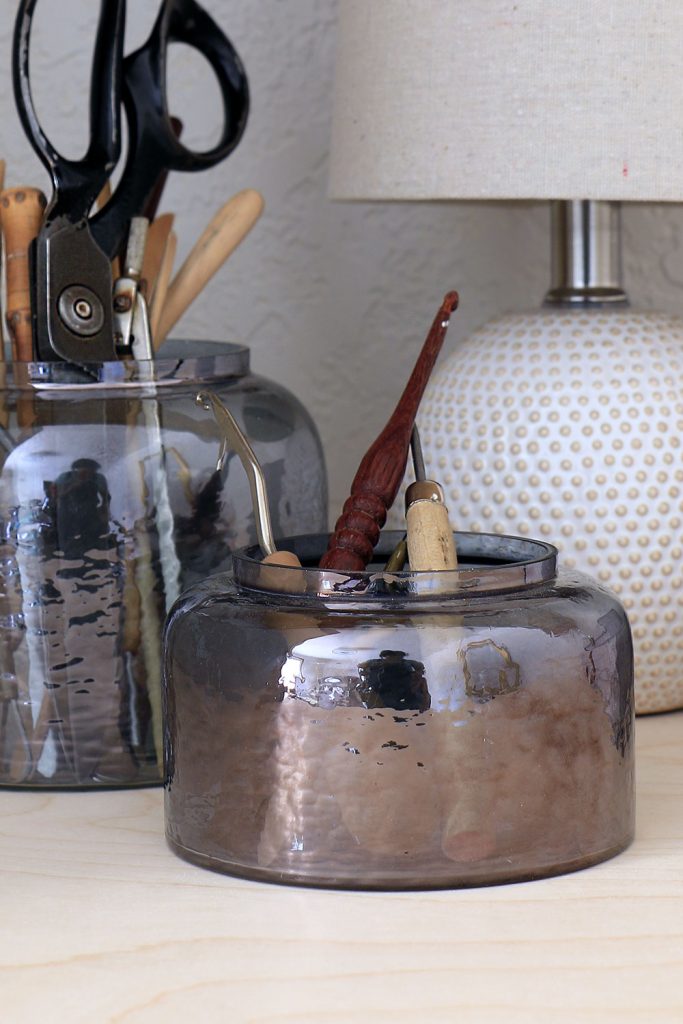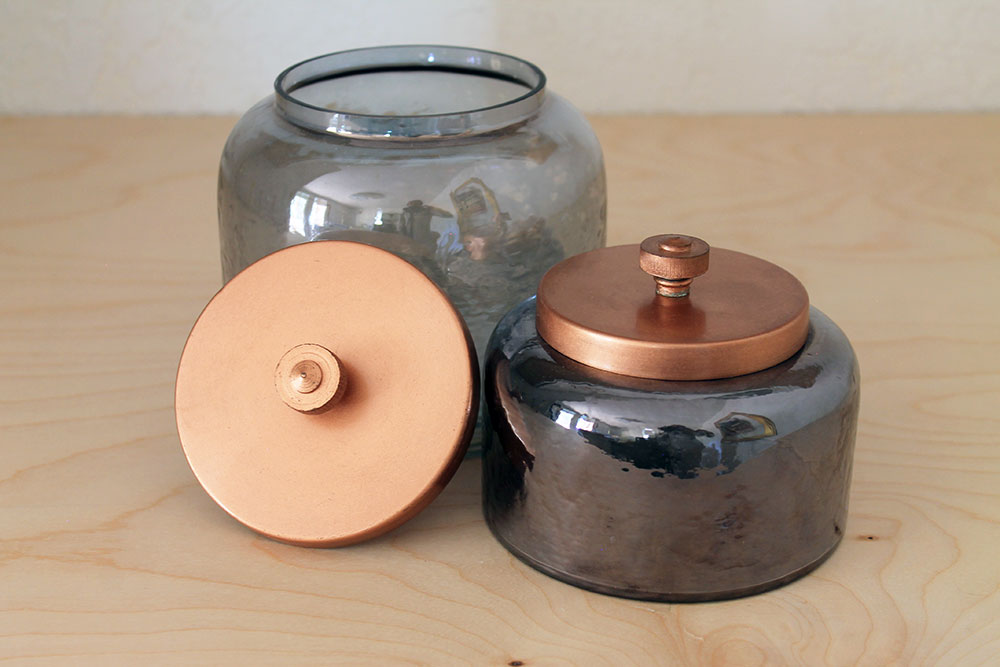 #5. Oversized Color Specific Books
Well I suppose I should go ahead and add 'books' to that list of favorite bookcase vignette items. Haha!
Sure, books are a given, and really obvious. However I will say that I've found that not all books are created equally when infusing a bookcase with style. The bookcase was meant to be useful, so add all those delightful books you loved reading and found informative. But also add a few season specific colors! Think darker and warmer hues for the fall-winter months, as opposed to the lighter and brighter colors used for the spring-summer months.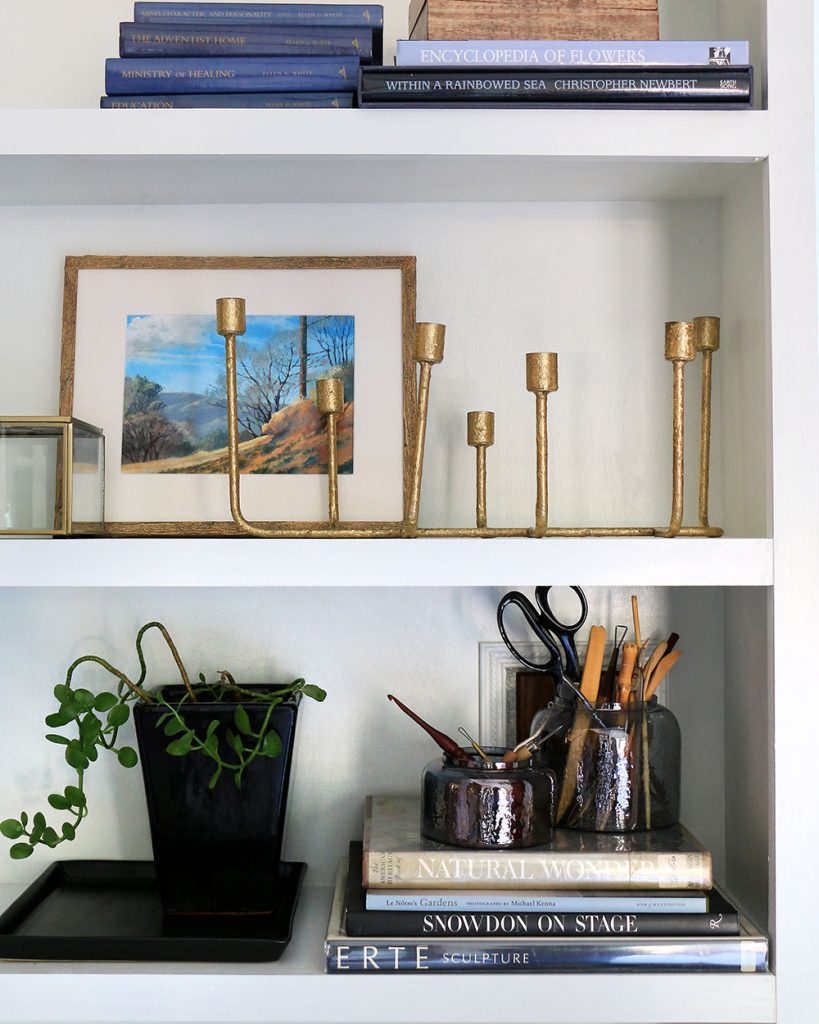 Ultimately, Do What You Love…
At the end of the day, arrange your bookcase vignette to whatever moves you! There aren't any rules in bookcase design you can't break if you love it.

Read about my 10 Tips For Fall Décor Styling, and see the summer versus fall styling of this entry.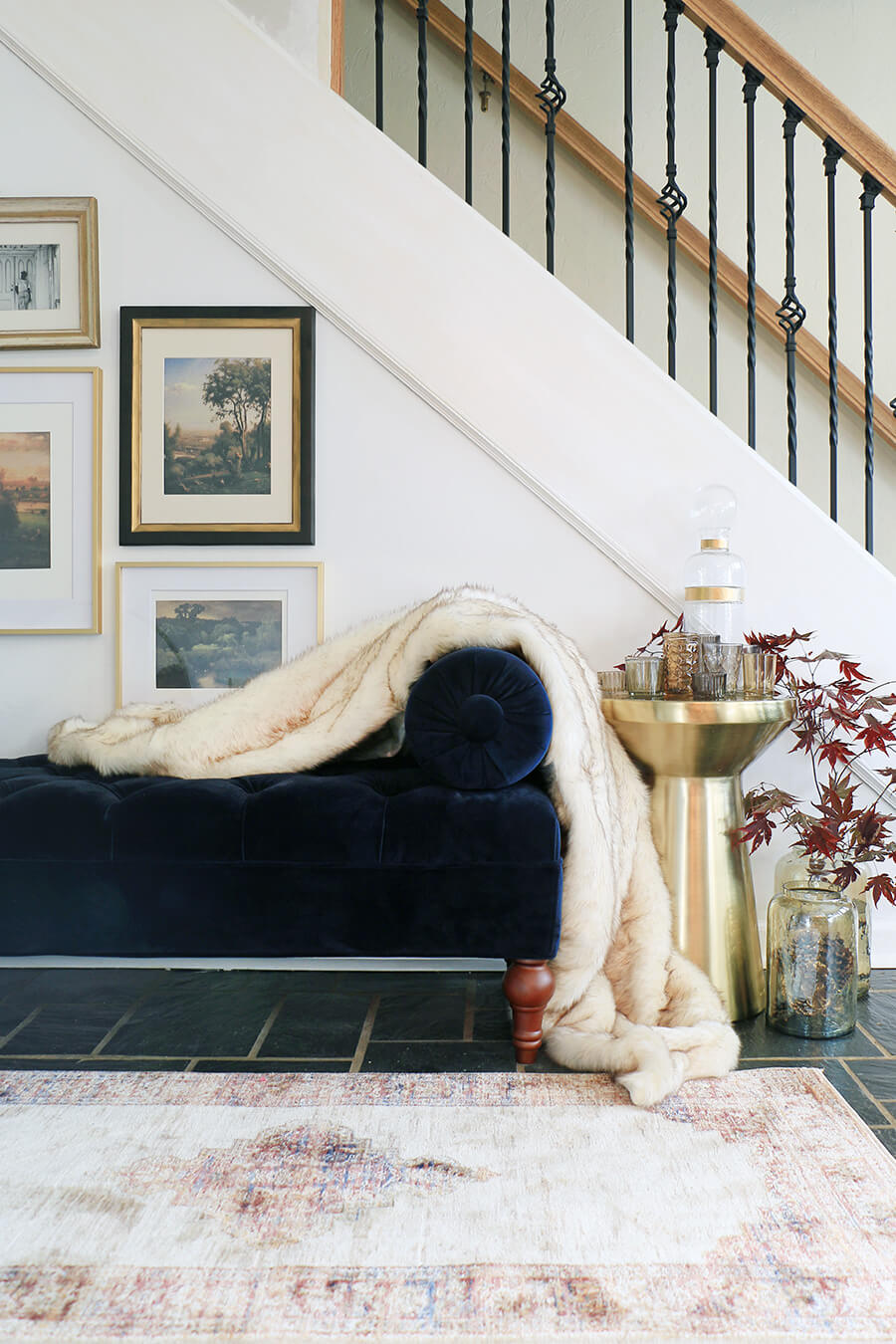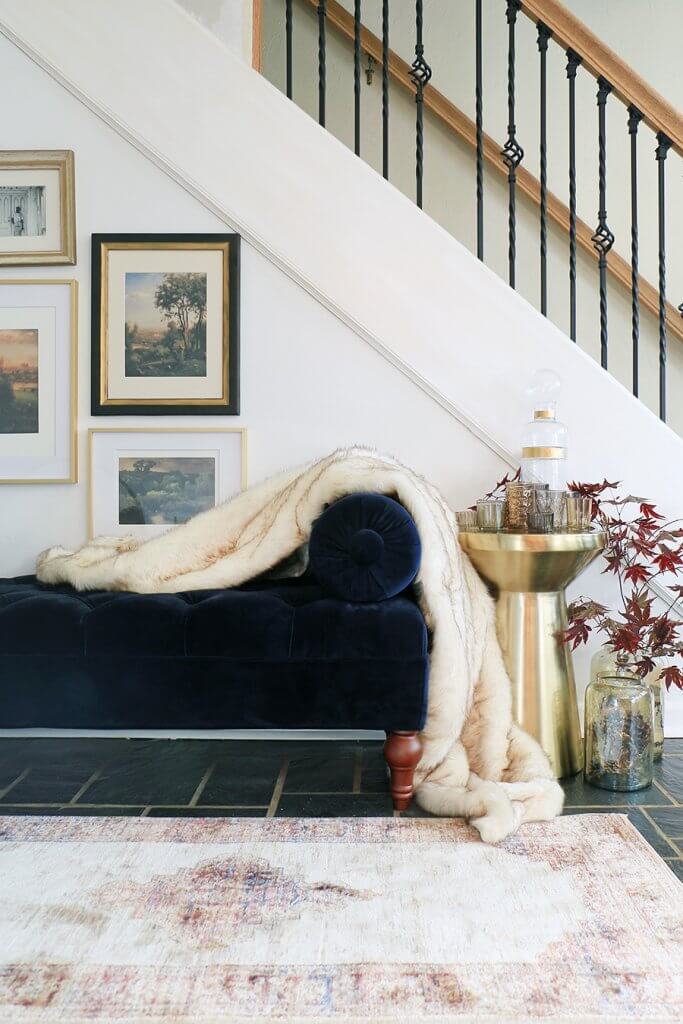 * Special thanks to Joss & Main for sponsoring this post and gifting these items.