Fall is one of my favorite seasons for creating beautiful vignettes. As you may have guessed by now, I'm a big fan of creating small decorative vignettes throughout the house. It adds a personal touch, and makes the house feel more 'put together'.
Today I'm sharing a simple but stylish entry vignette in partnership with my friends at Kirkland's.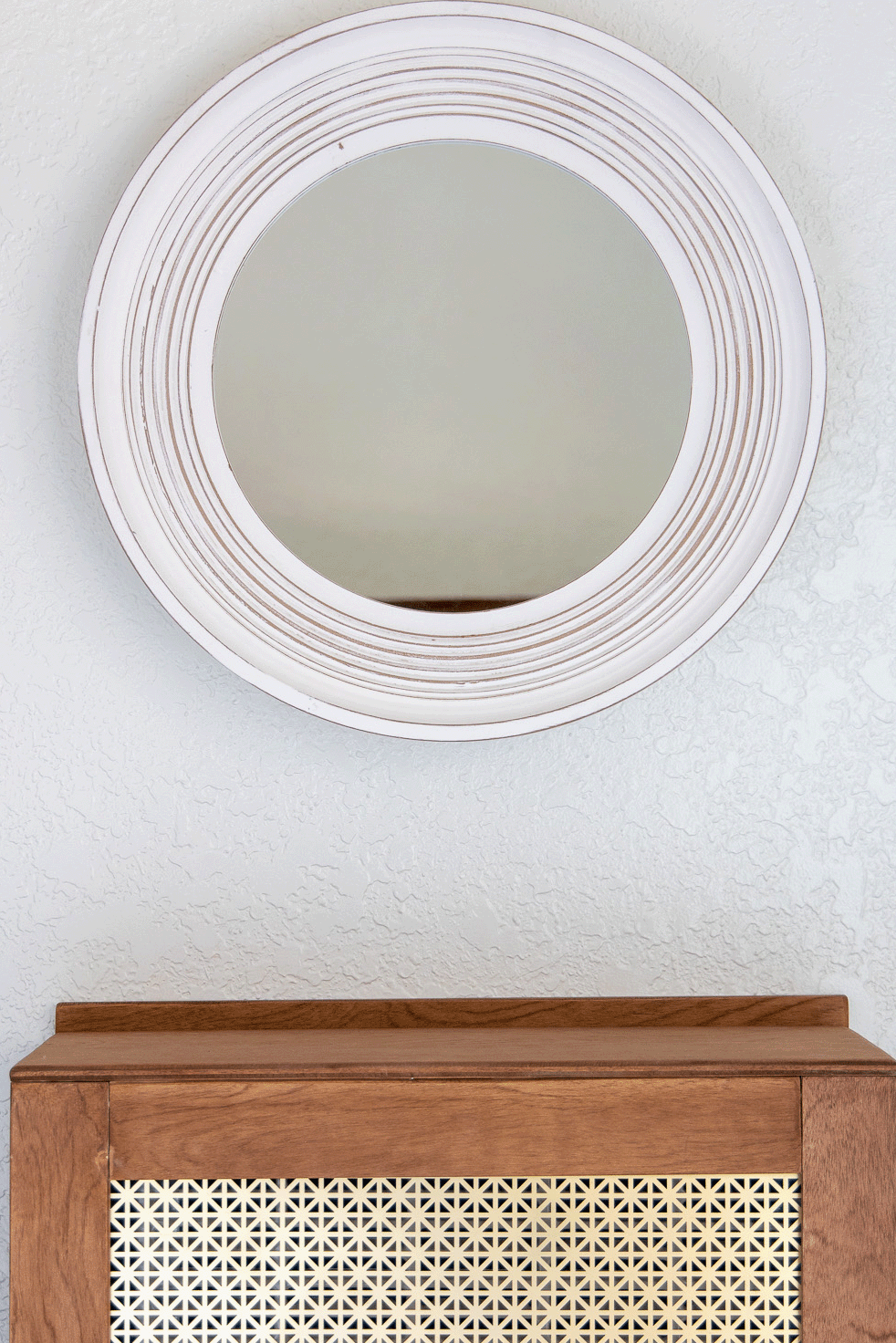 *This post is sponsored by Kirkland's. Affiliate links contained below
In my parent's home, there is a rather un-attractive heater protruding from the wall right near one of the entryway's to the home. The question was how to hide it and maybe even give it a purpose. The solution? Build a simple heater cover, and turn an unused ledge into an attractive entry vignette!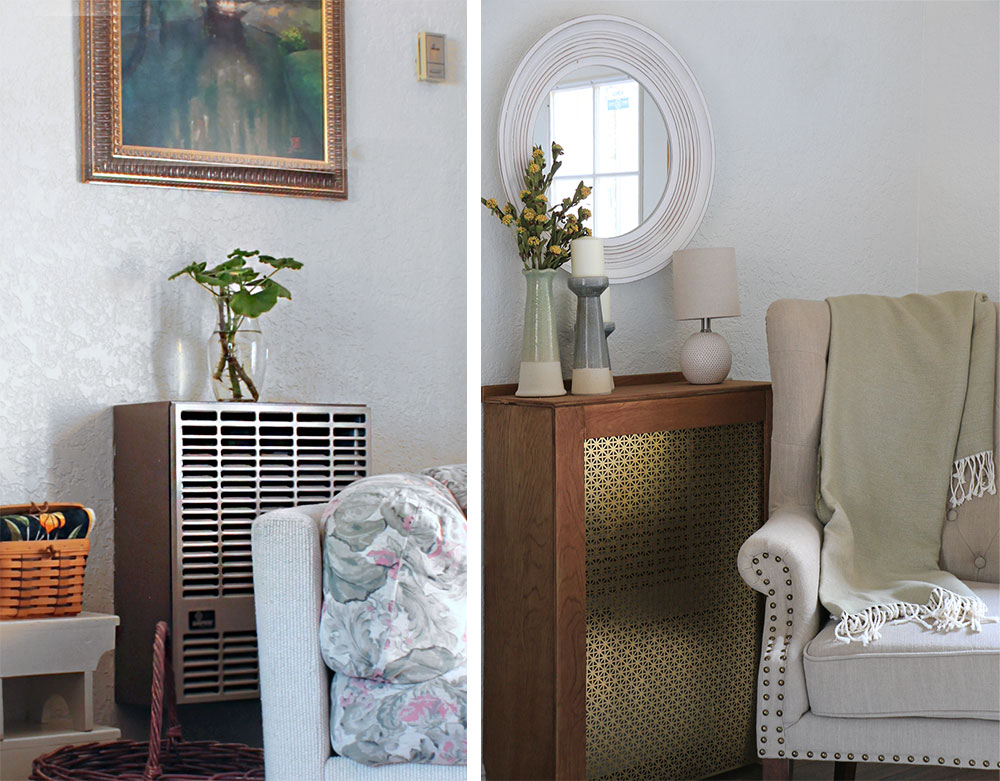 Simple Heater Vent Cover
I used scrap 1/2″ Birch Plywood from a previous project to make straight forward heater cover. However for an easier and sturdier build, I recommend using 2×2's to make your framework. Attaching pieces of 1/2 wood just didn't make for the strongest hold. If I did it again, I would definitely use 2×2 select pine or even 2×4's to create a frame, then add plywood to the top.
Next cover the open front with decorative aluminum sheeting. It comes in a variety of designs, and you can find it at your local hardware store in 2′ and 3′ sheeting. Aluminum is great for a variety of projects, and it's easy to cut with some heavy-duty multi-purpose shears.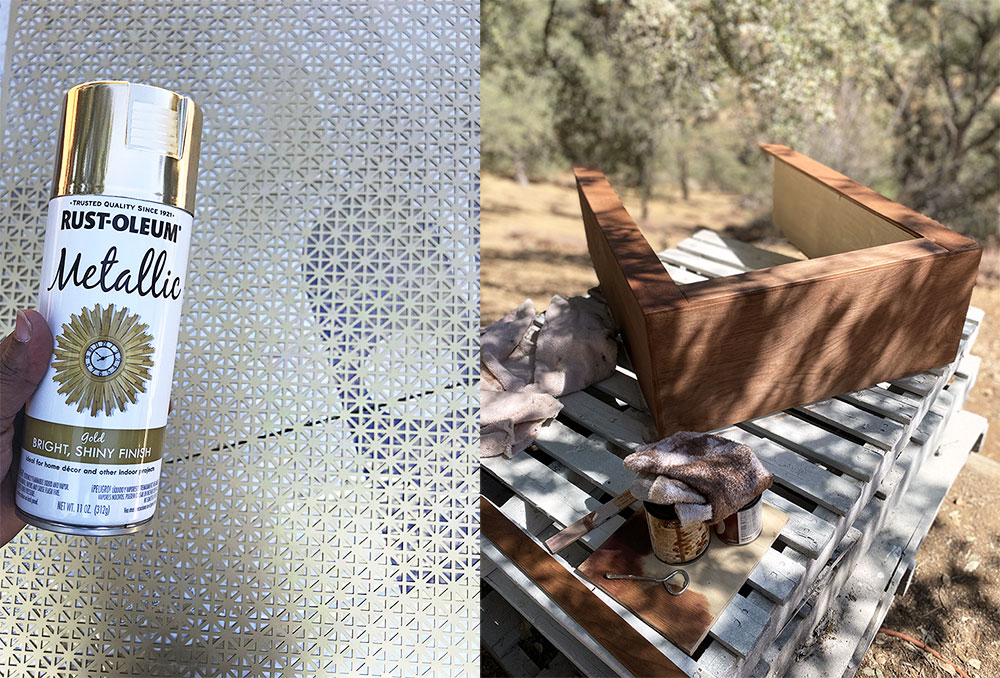 I sprayed my aluminum sheet a pretty metallic gold to compliment the wood stain used on the frame. Then just stapled it to the inside of the wooden heater frame.
It is a great way to immediately hide what is an otherwise unattractive heater vent! Now to style it…
Simple Styling For The Entry Vignette
Art is a good way to start a vignette, but for an entry, a mirror is often a better solution. It's great for that 'final check' before you head out the door every morning.
For this space, we've gone with Kirkland's White Distressed Round Mirror for a modern traditional look. A beautiful jumping-off point for this simple entry vignette.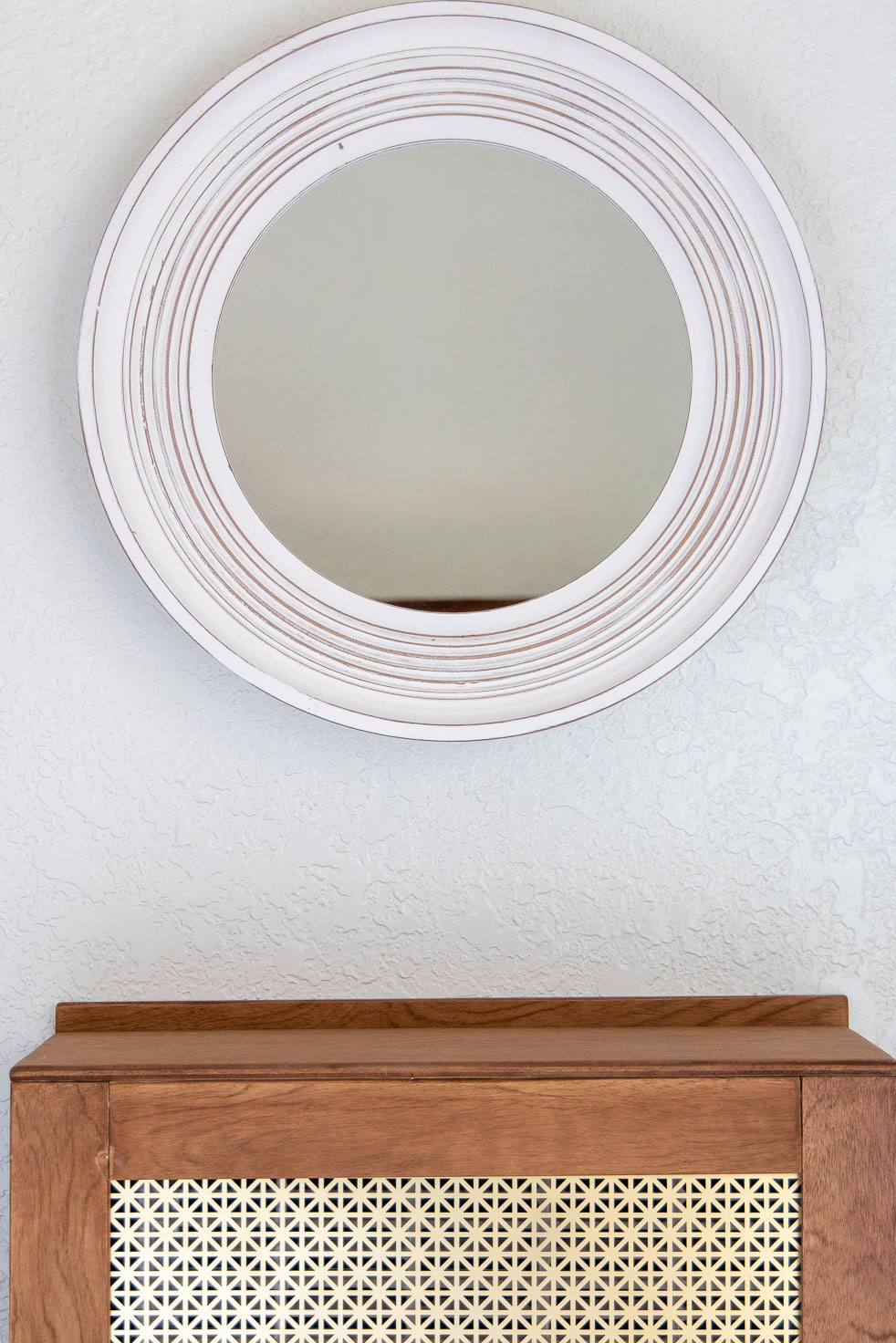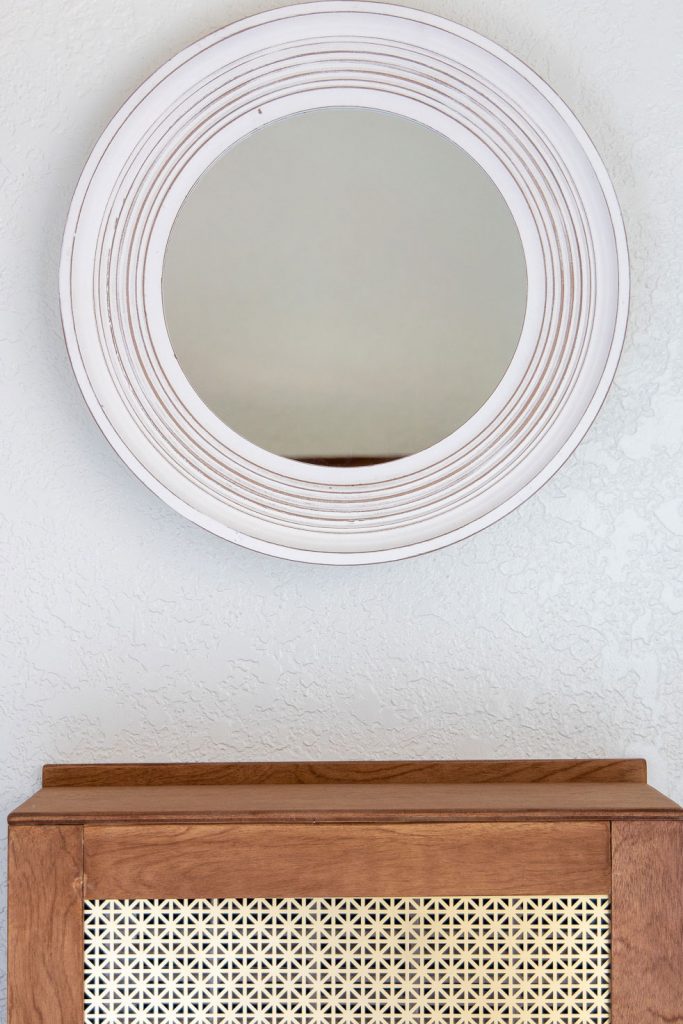 The cute Hobnail Table Lamp would be extra lighting for reading from the nearby armchair. And a lamp is often a great go-to for any vignette, big or small.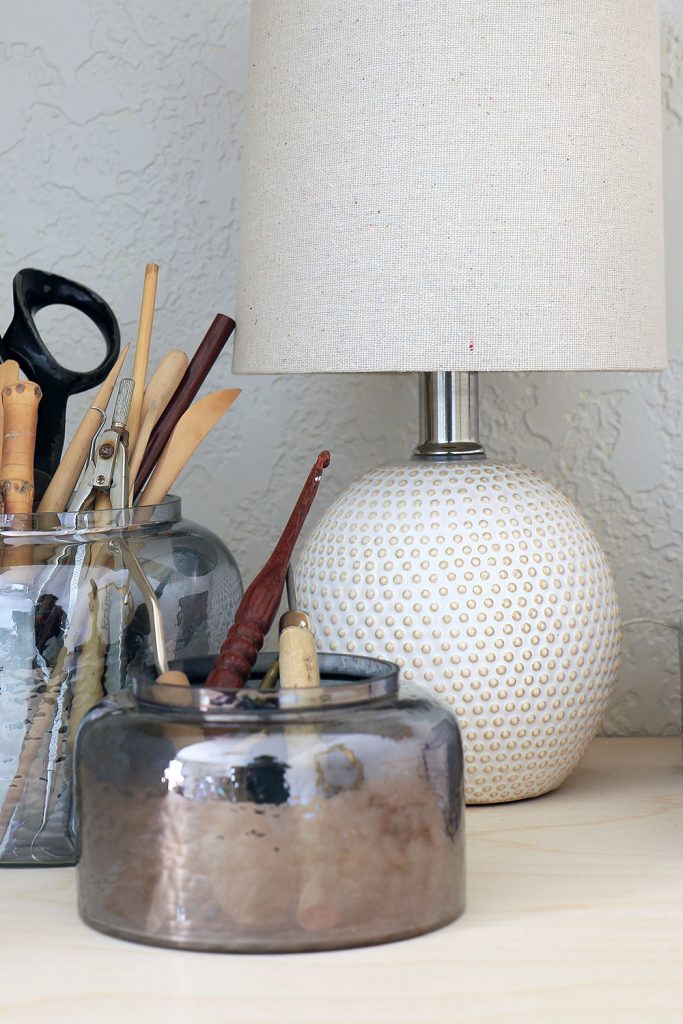 My mom saw these Ceramic Pillar Candle Holder in store on our Kirkland's shopping trip and fell in love. So we had to have them for the entry vignette. After all, candles are the quintessential cozy touch to any space! I love the color block look, and the texture it provides.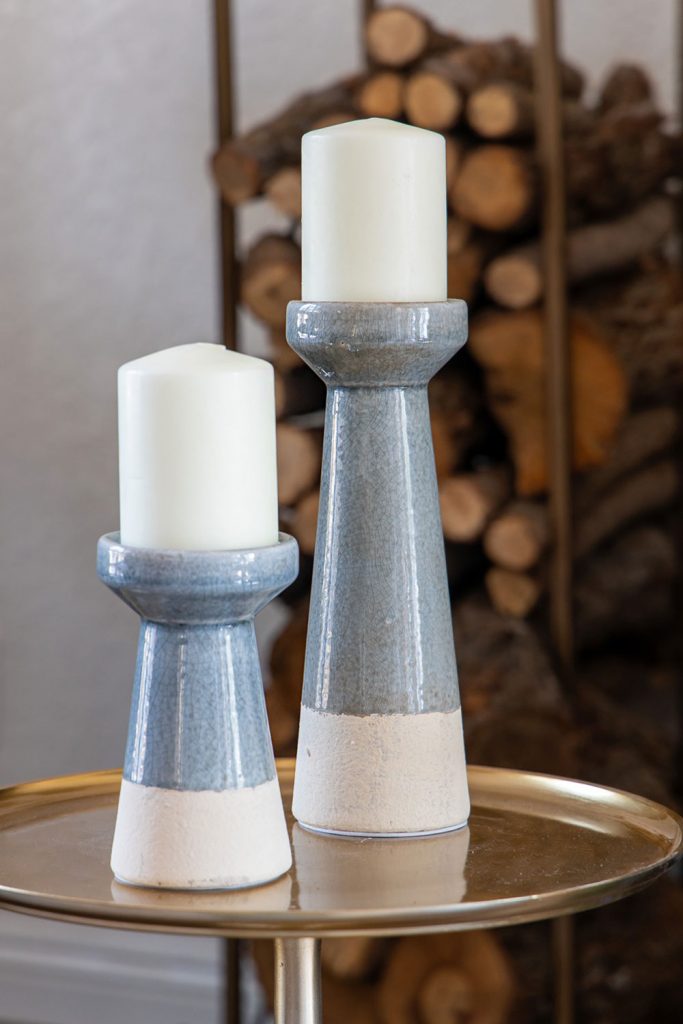 Of course, I'm convinced every vignette deserves either a little greenery, or some florals. In this case, we went with faux Yellow Foam Berry Buds Bush, because it is doesn't require any maintenance.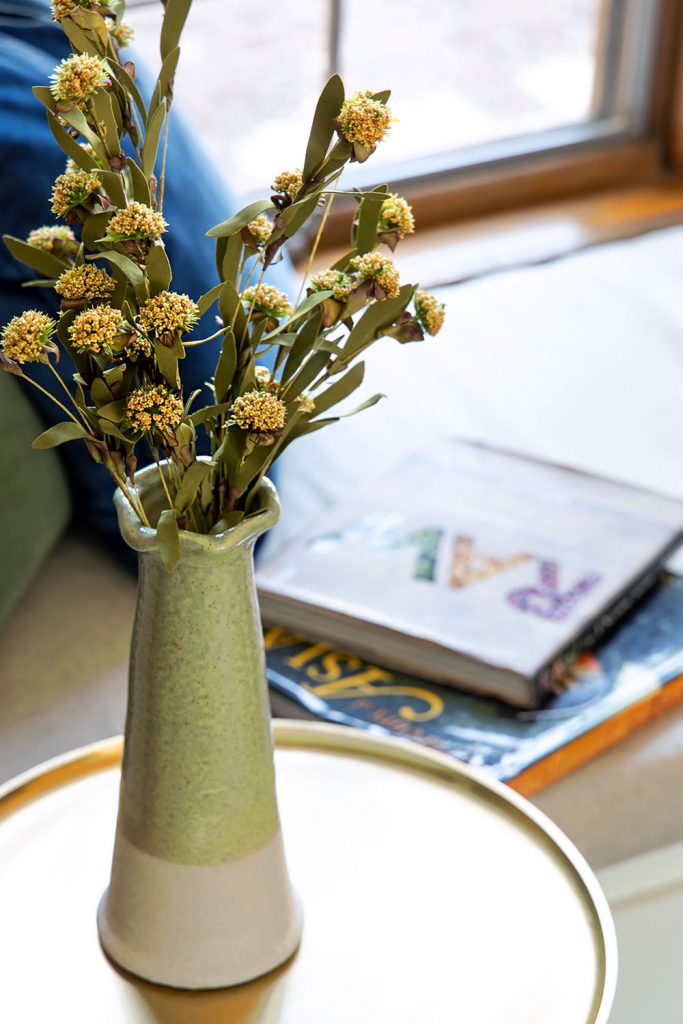 It's the perfect touch of fall for the vignette!
Simple & Sweet
It doesn't take much to add a personal touch to a space, and it doesn't have to be expensive or difficult.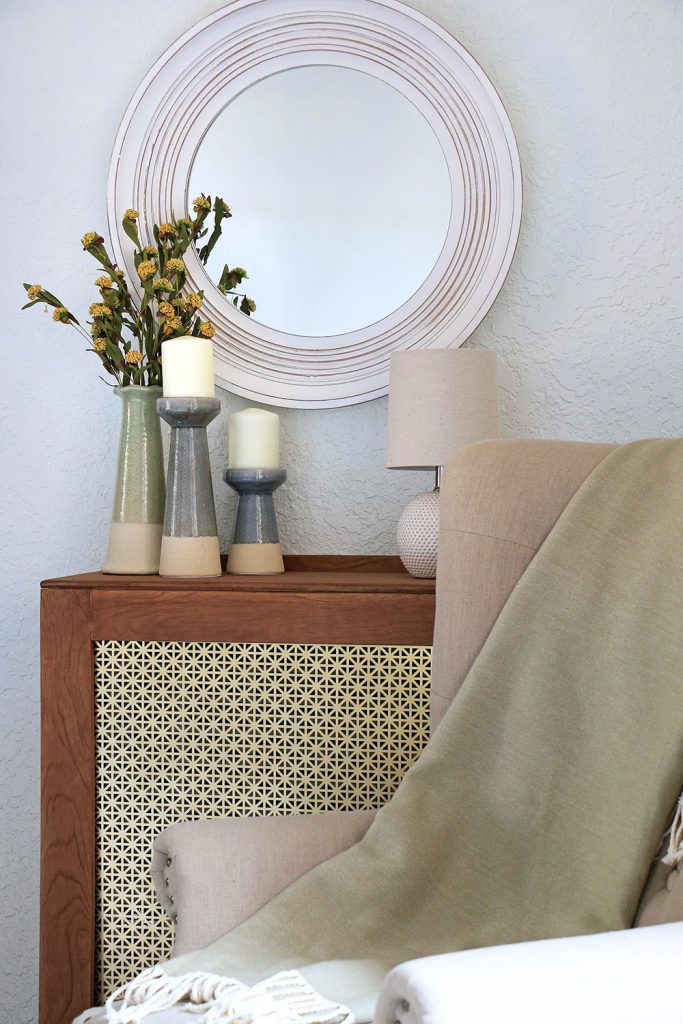 With just a little bit of creativity, you can take an unattractive feature in your home, and turn it into something unique!



RELATED // Learn how to create a vignette for less here!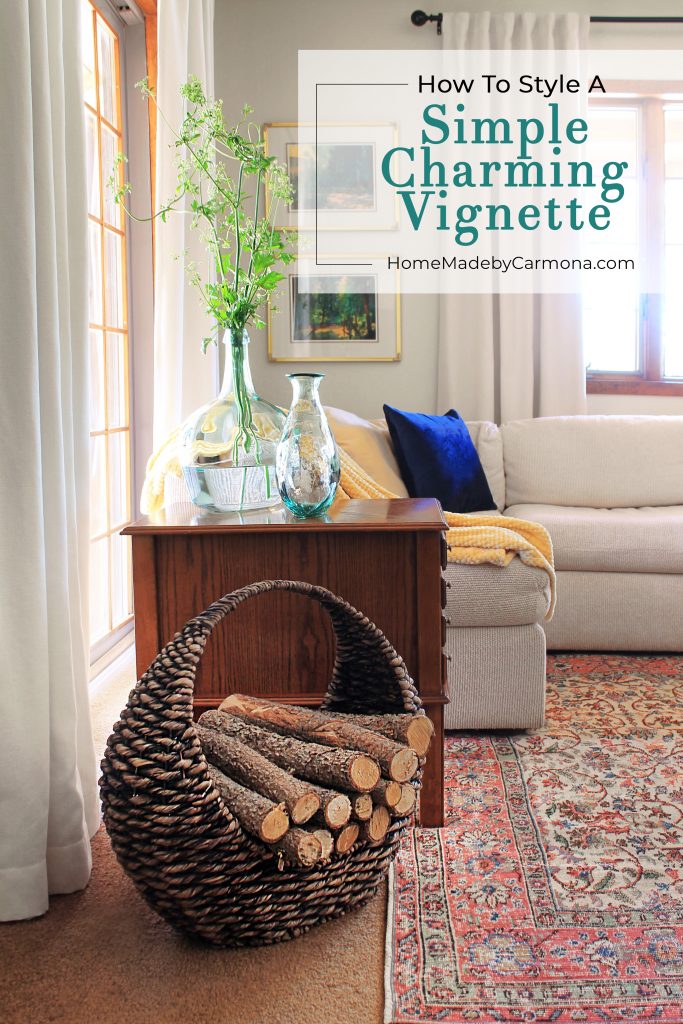 *As part of Kirkland's Insider Program, I receive compensation and product for sharing my own thoughts and opinions.