A vignette is a great way to add charm and creating the feeling of a well decorated home without breaking the bank.
Learn important principles to create a vignette with just a few well placed items!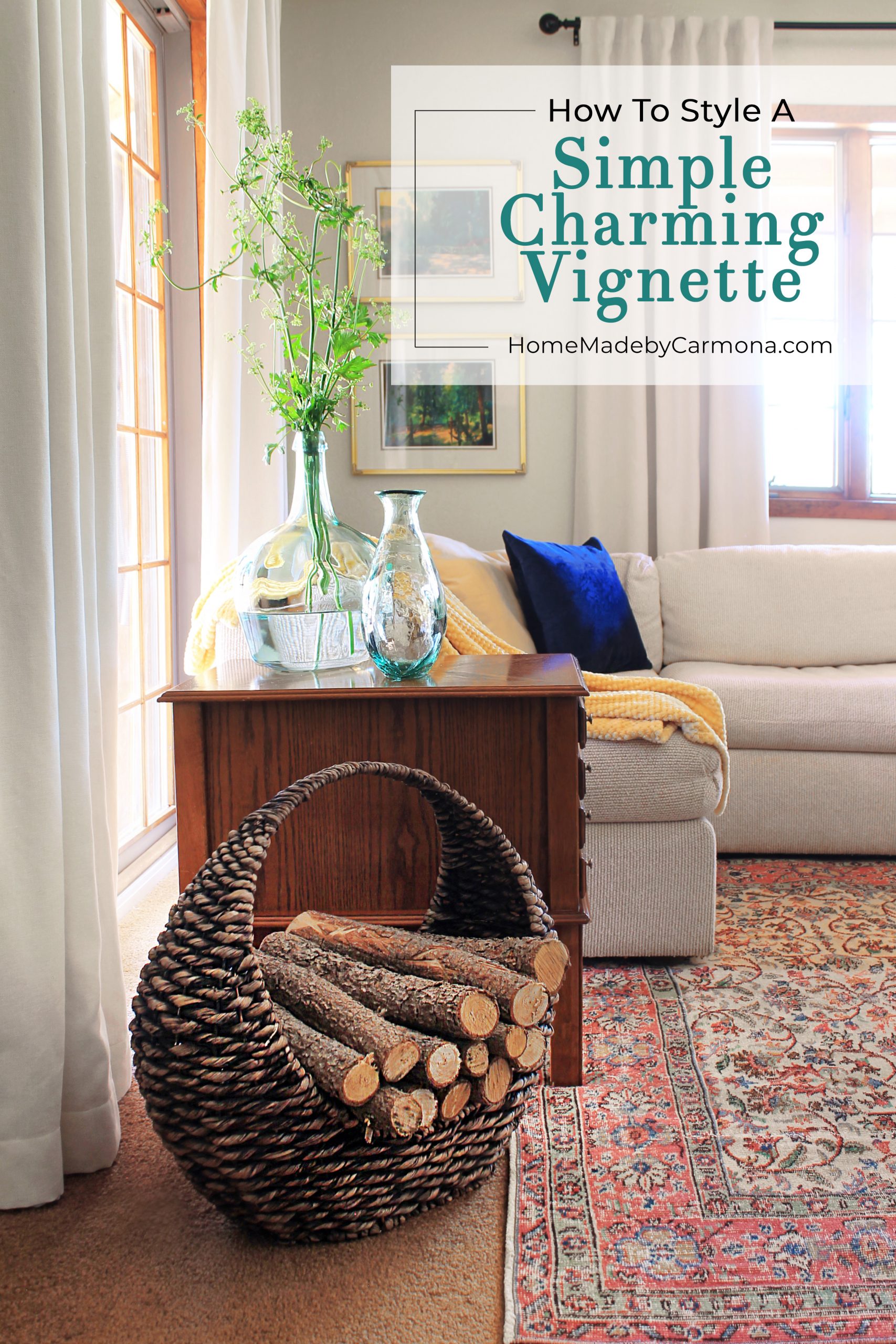 *This post is awesomely sponsored by our friends at Kirkland's! Affiliate links contained below.
This month I've started the exciting adventure of updating my parents California mountain home, and I'm finding that it's the small charming touches that can make a space feel warm and inviting.
When Kirkland's challenged me to a #Refresh4Less with just four items, I was excited to take on the challenge and add personality to the living room.
Quick & Easy Room Updates
Earlier this week I shared a couple quick easy updates we made to the living room by laying down an area rug, adding curtains, taking off the sofa covers…plus a little minor rearranging of what was already in the room.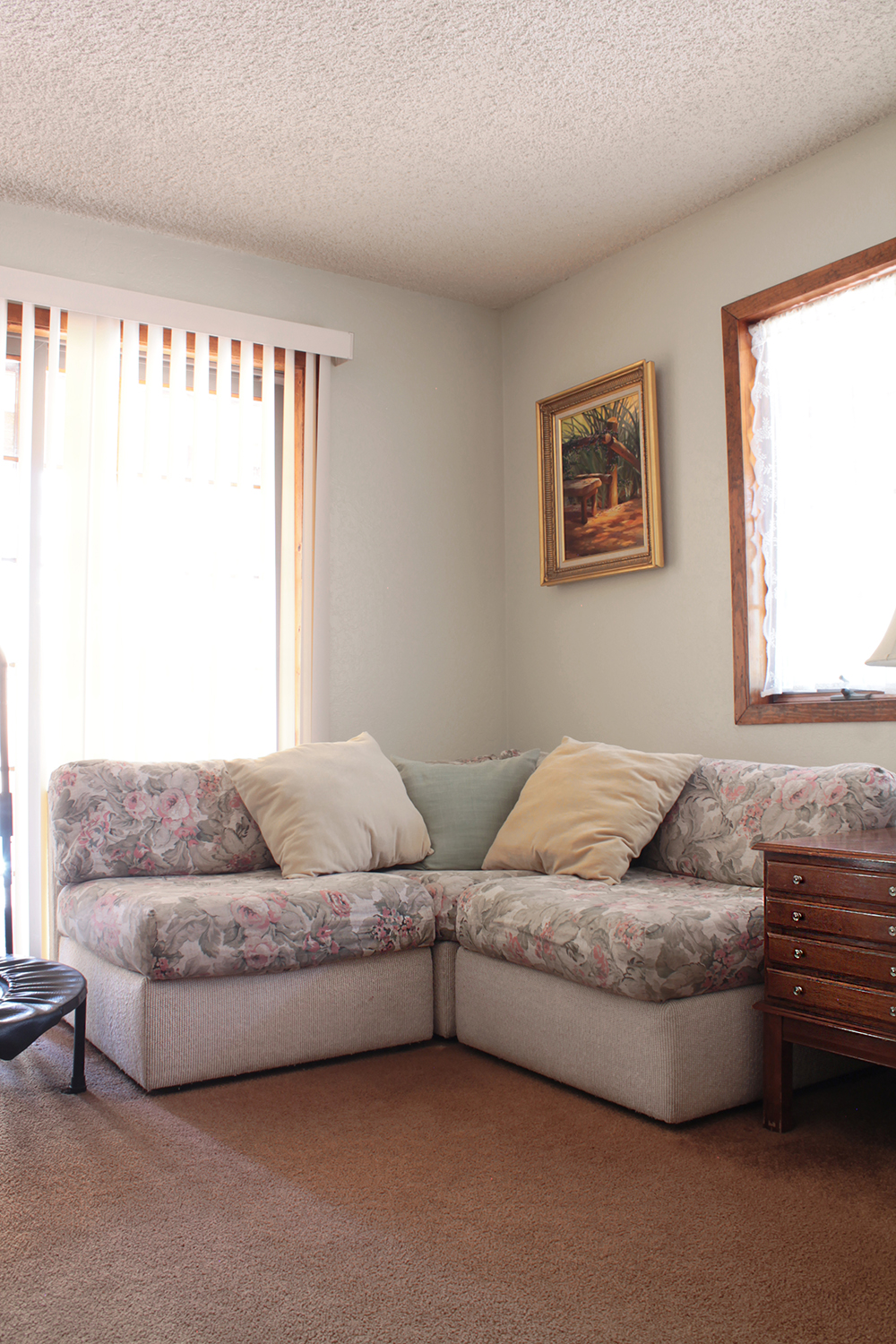 You wouldn't image just a few easy changes would make such a big difference, but it does! However we were still missing accessories in the space to make it feel cozy and inviting.
I'm so pleased with the pieces we snagged from Kirkland's to help achieve that goal!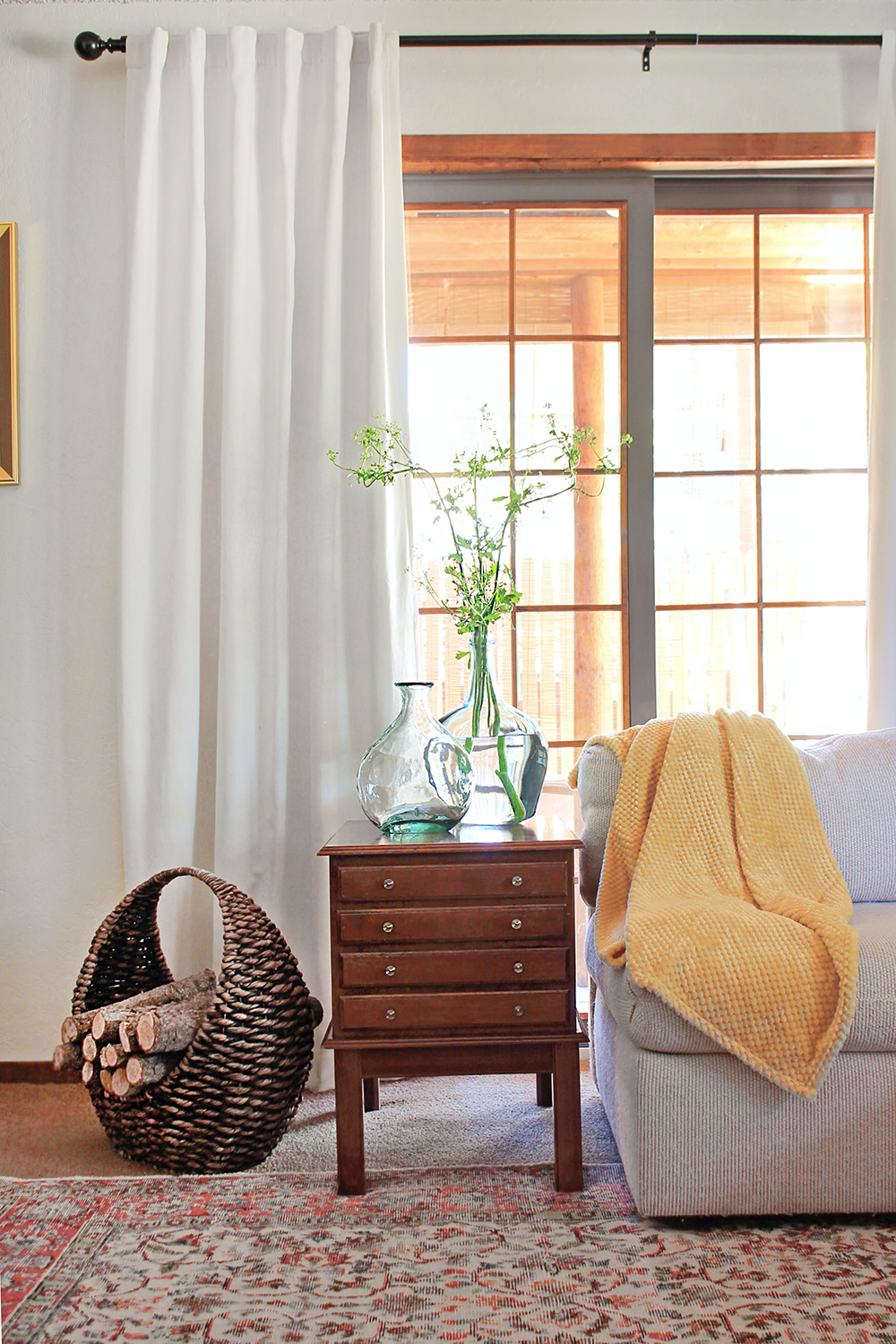 There were so many beautiful options in-store, and ultimately we decided to go with the Wood Crescent Basket, the Yellow Heavenly Bubble Throw, the Green Valencia Glass Vase, plus another Green Spanish Glass Vase found in-store (similar to this one).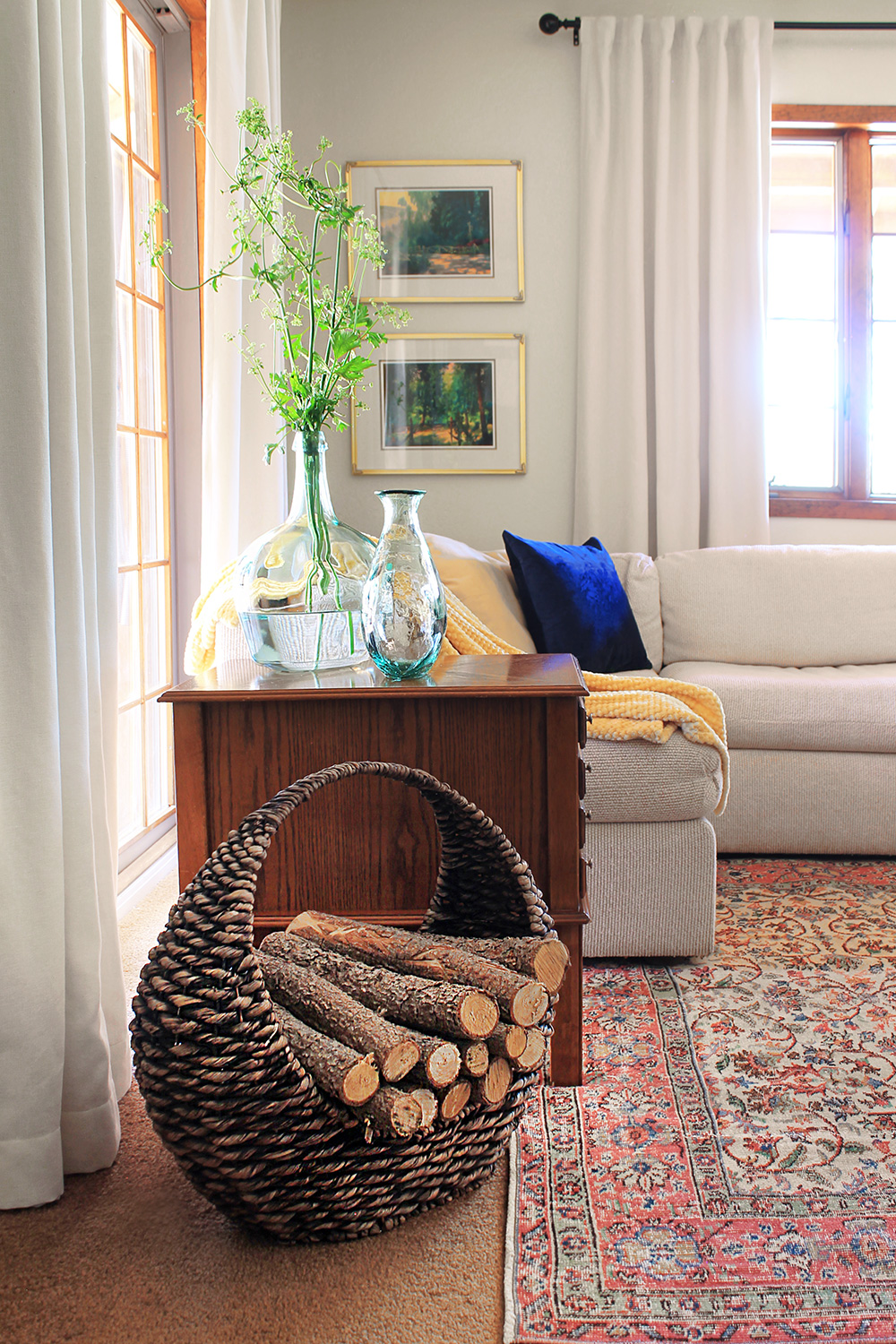 The goal was to pull inspiration from the quaint country lifestyle here in the mountains, and bring a bit of the outdoors in.
I think these pieces did just that… a couple vases to display the wild blooms of the celery plant growing in the yard, the basket filled with logs used to kindle the wood burning stove in their home, and a cozy throw with a pop of color that welcomes you to enjoy a snuggle on the couch. If this doesn't all say mountain charm, I don't know what does!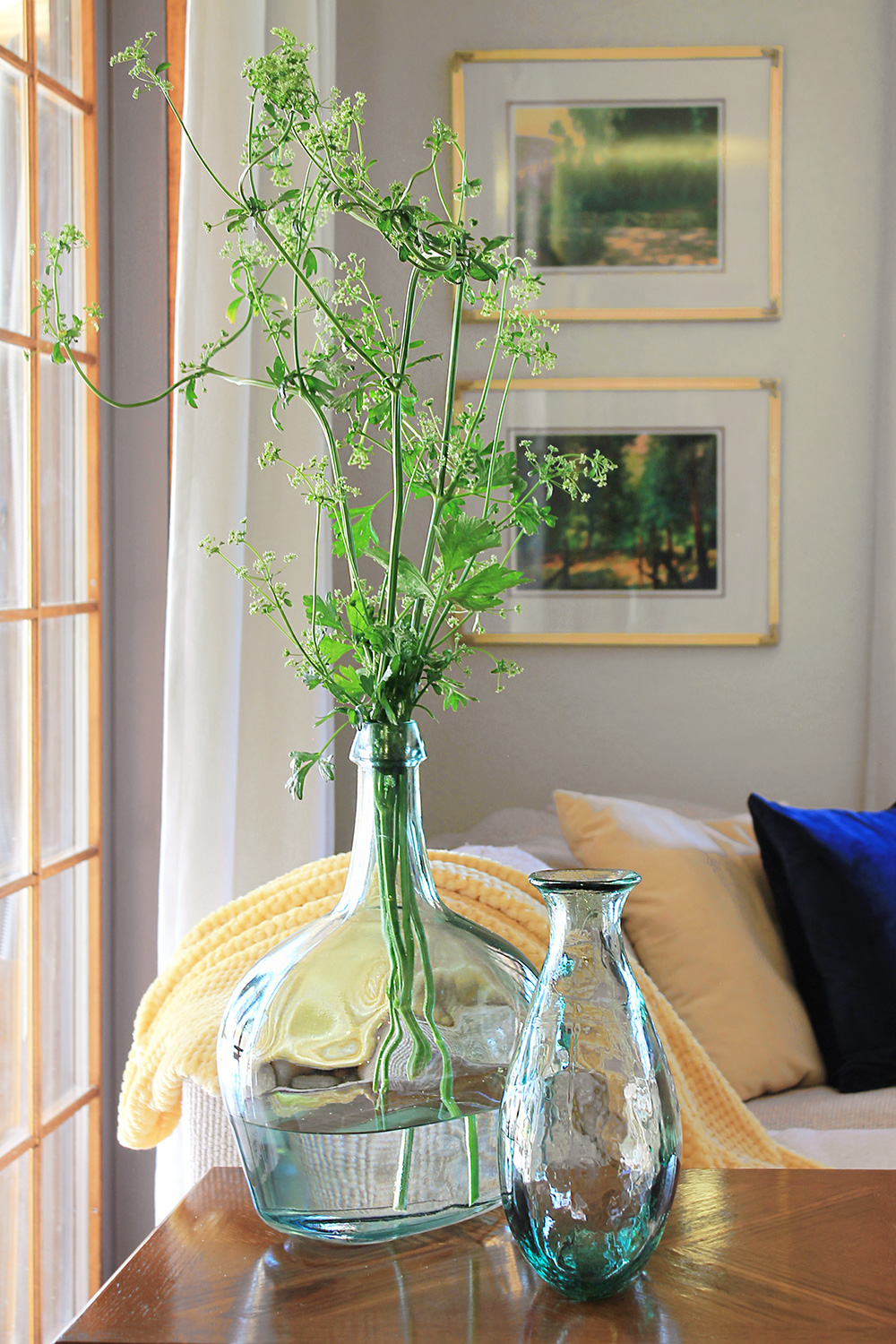 Just a few simple accessories adds character and makes a room come alive with personality.
Principles of A Great Vignette
Commonly a vignette is a single item as a focal point, surrounded with intentionally placed grouping of objects.
Every vignette is going to be a little different depending on the room and your goal. But they all have the same general principles:
Start with a bigger/taller piece as a focal point
Layer in items of varying height
Add a touch of color, pattern, and texture for visual interest (even if subtle)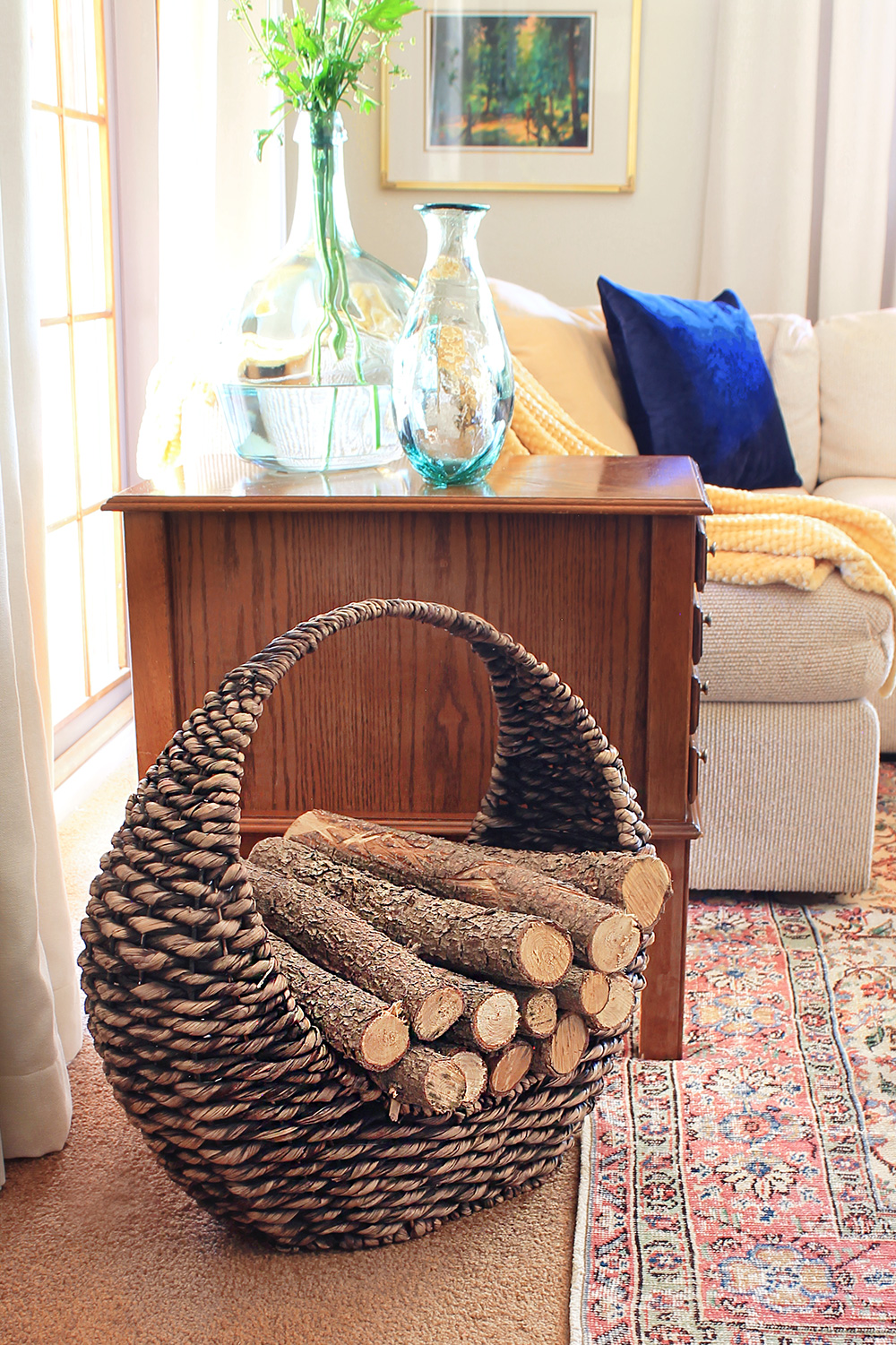 By the way, not all vignettes have to occur on top of an end table or console table…it can be occur in a room corner, a window ledge, or even spread out across a seating area.
Finding The Perfect Vignette Pieces
Kirkland's is a gold mine of beautiful items for vignette creation, and there is always something new to choose from. Here are a few beautiful pieces didn't work for my parents space, but I almost brought home with me.
I love the idea of starting with a piece of art as an anchor piece and focal point in your vignette. Kirkland's has a variety of pretty botanical art prints that really caught my eye.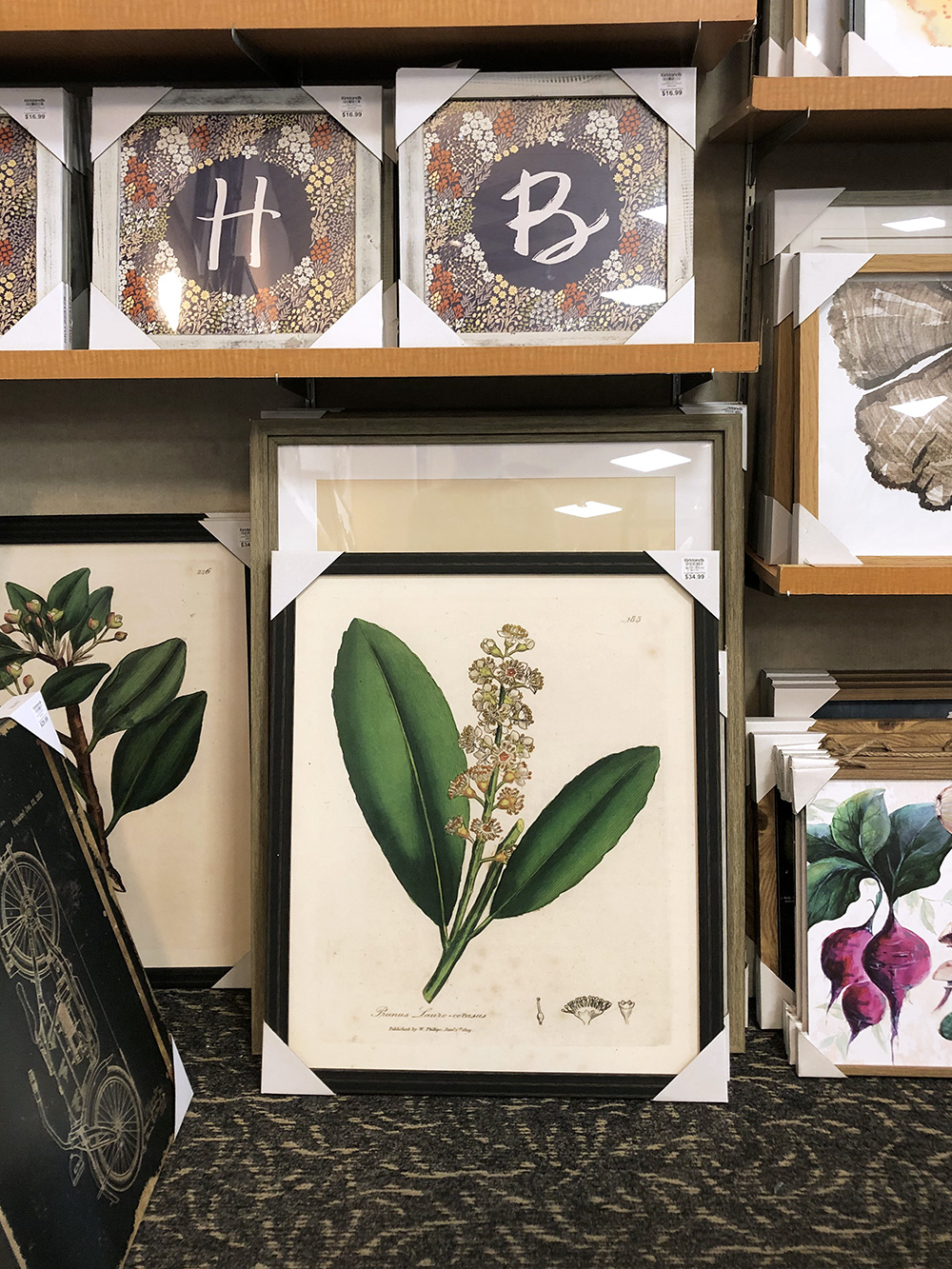 If you don't want one large piece of art, try stacking two smaller pieces. It gives the illusion of a bigger piece, and fills in the space.
Mirrors like this Arched Mirror also make for a great large-scale focal point for a vignette, then simply layer around it.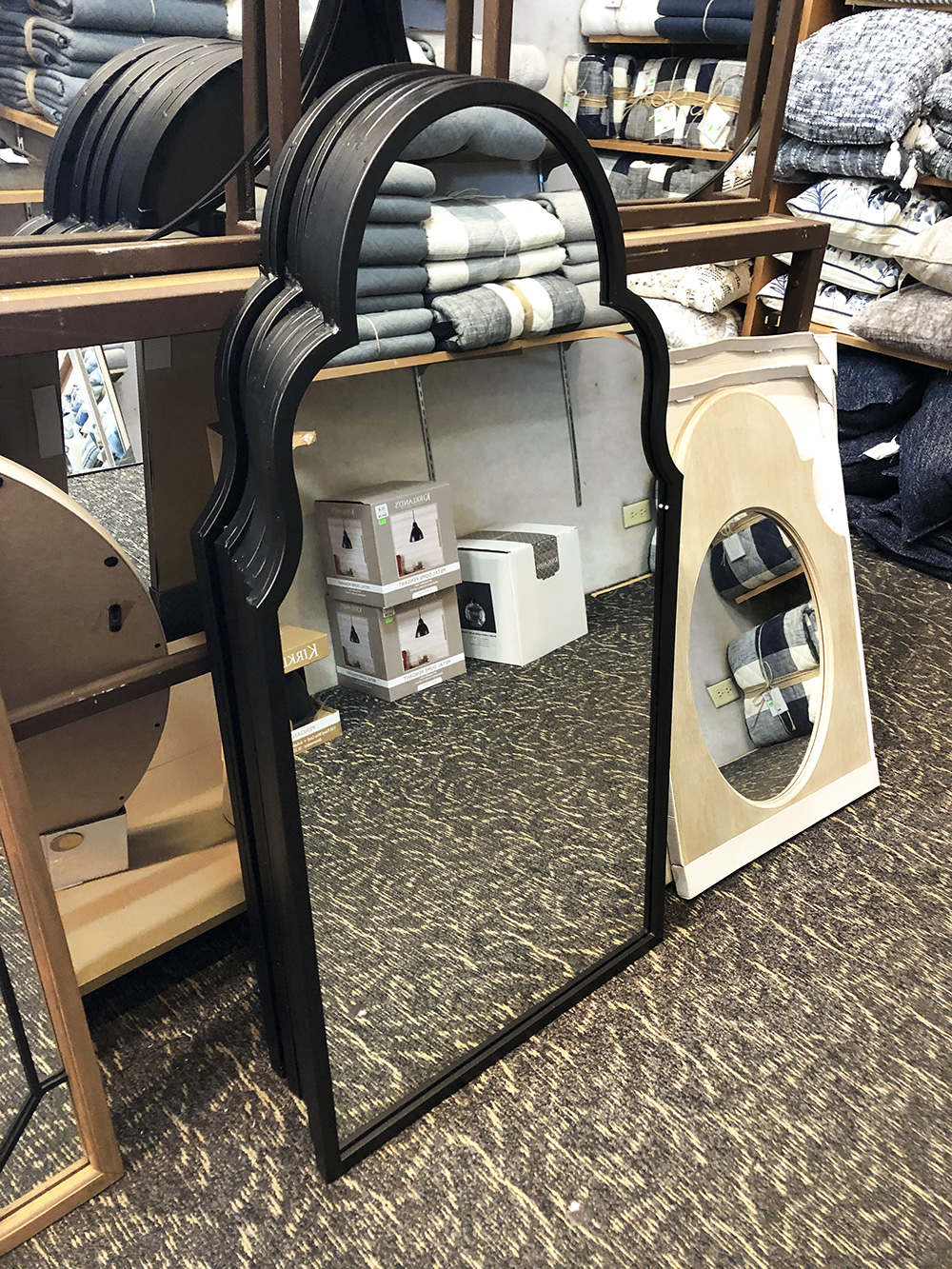 Smaller filler items, such as a vase, acts as a mid-height decorative bridge between your larger pieces and your smaller pieces. Glass jars and vases are also a great way to house fresh greenery or florals. I'm of the opinion that every room needs something living!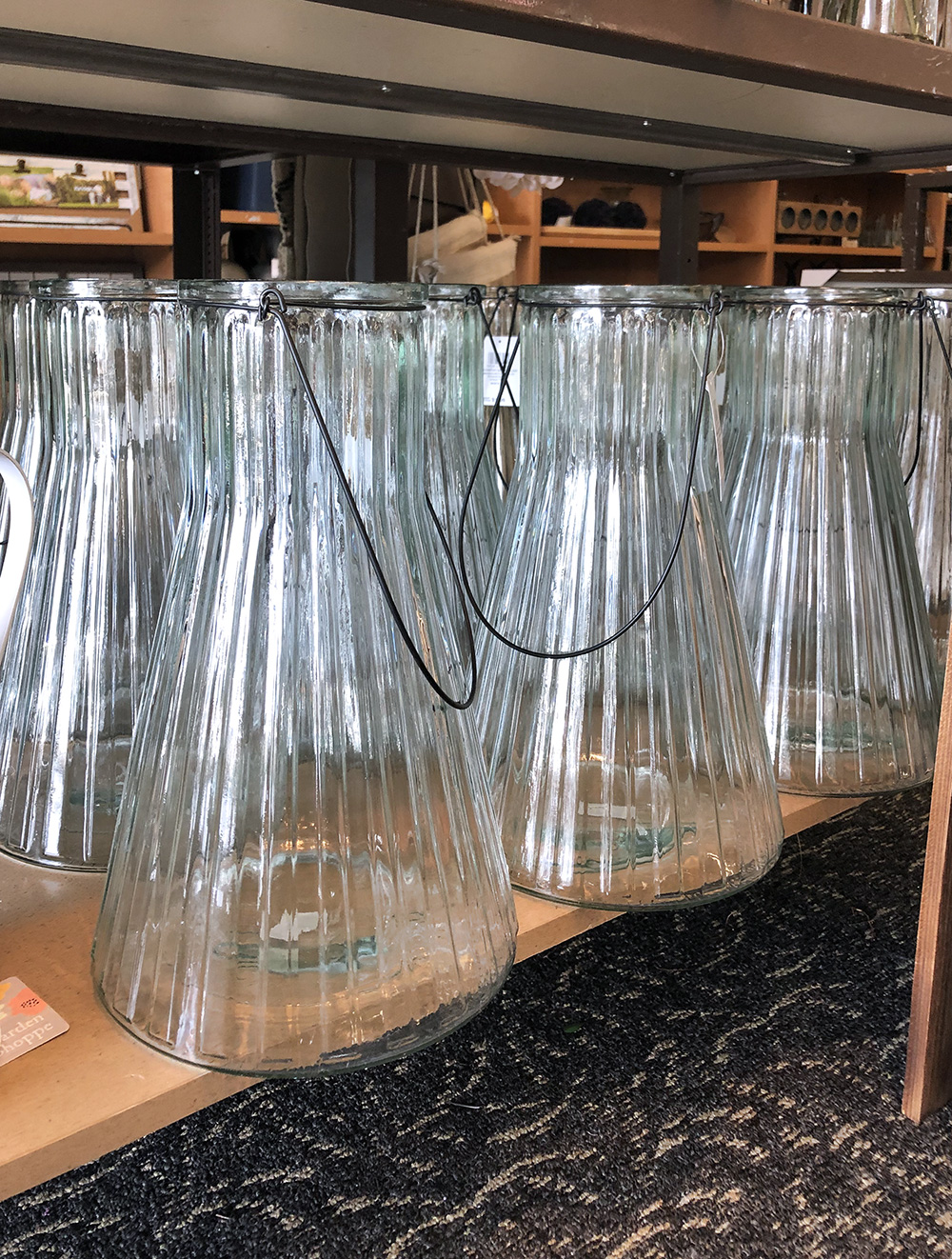 Creating With Confidence
It's okay if you don't have all the pieces you want right away… take time to curate pieces you love for your vignette. You'll find a ton of on-trend options at Kirkland's to help you get the look for less.
Yep, you can definitely take on a challenge like this…you guys are going to rock it! Plus, you are going to want to take advantage of their curbside pickup option, or buy online and pick-up in store option to style the house you've always wanted.
And finally, don't be afraid to just go for it! It's all about adding beautiful things you love to your own home and showcasing your personality!


*As part of Kirkland's Insider Program, I receive compensation and product for sharing my own thoughts and opinions.