Styling a small deck doesn't have to be complicated or expensive to be beautiful and functional.
Not every makeover has to be a big one to make an impact. My patio styling at the main house included a few big ticket items, but the simple transformation on this small deck was no less impactful.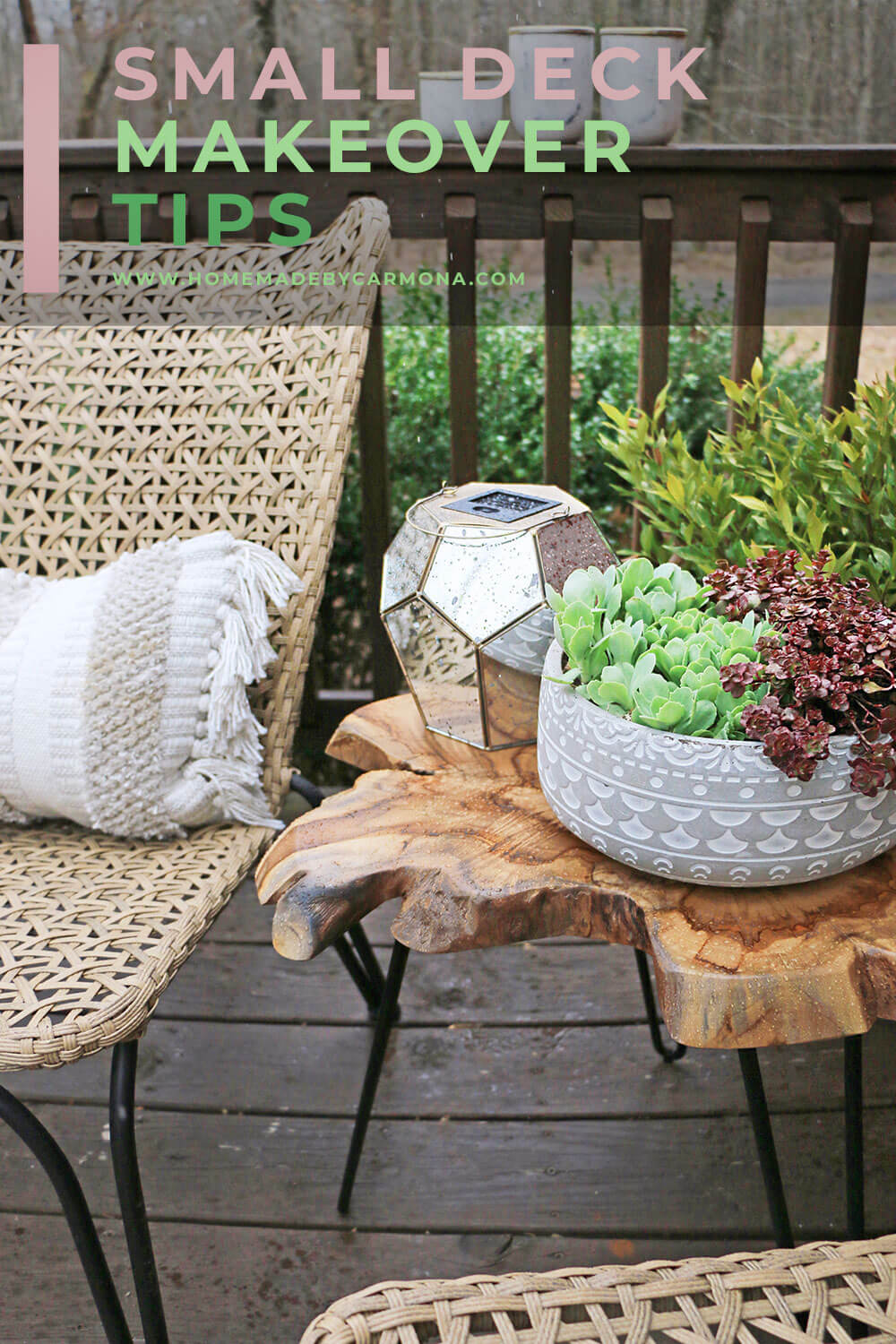 *Sponsored by my friends at Better Homes & Gardens brand, carried exclusively by Walmart. Affiliate links are contained below for your shopping pleasure.
It has taken me a while to get to the small deck behind my guest house cottage. For the life of me, I can't figure out why…it only takes a day to make a small deck go from bland to beautiful. Then you'll have a great deck to enjoy all season long! There is no doubt my Airbnb guests will enjoy having this deck to enjoy nature.
Here are a few tips and hopefully some inspiration to help you make your own small deck mighty.

Start From The Ground Up
Don't underestimate the power of stain or paint on a space. As plain as my deck looked before, just a good cleaning and a nice coat of stain + sealer was already a major improvement.
I don't know about you, but I always want to jump right to the fun stuff…the decorating. However it is important not to neglect proper maintenance and do your prep work. Trust me, you'll be happy you did in the long run. With items such as potted plants sitting on your deck, it is important to protect it from standing water.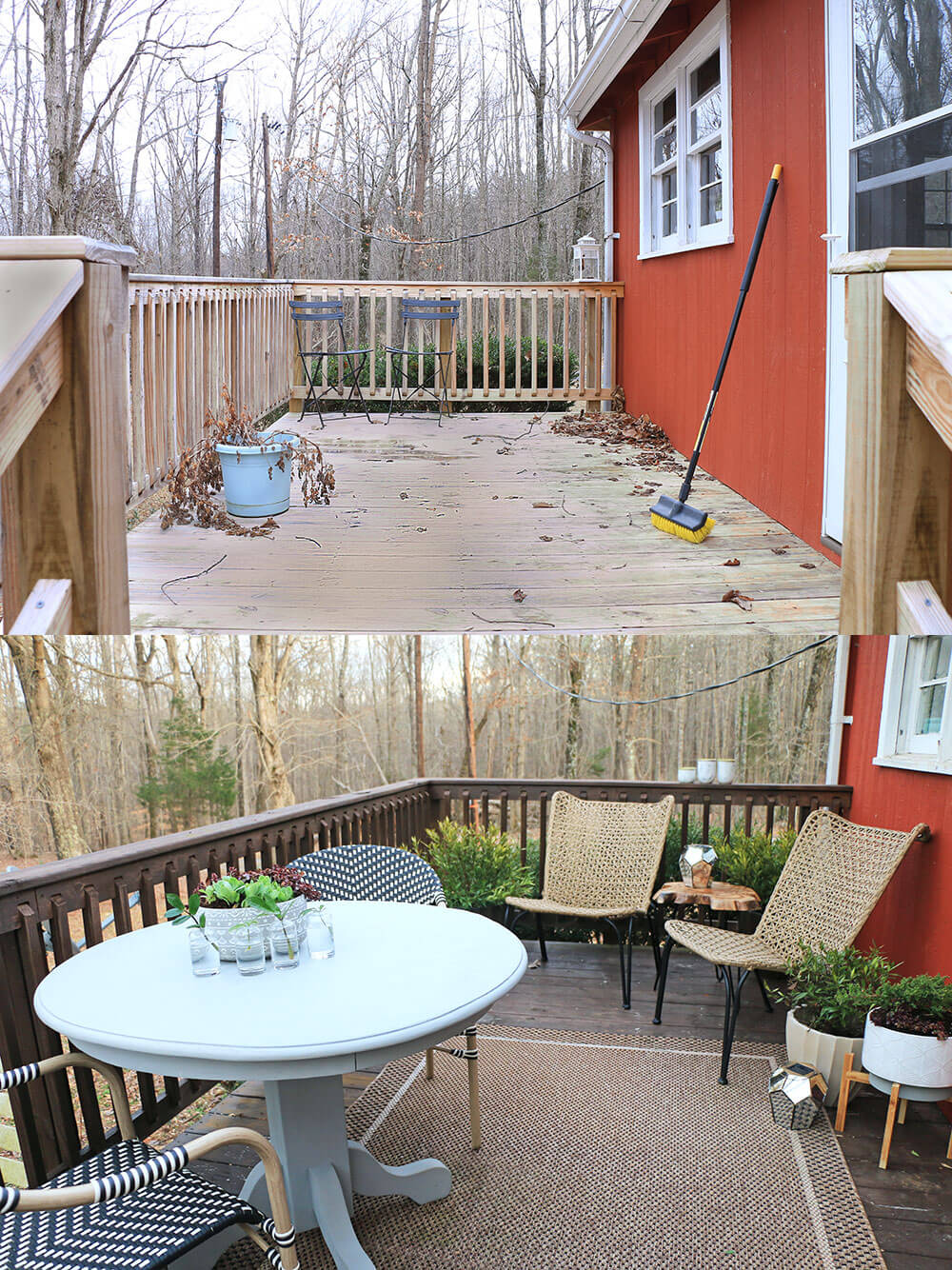 Not to mention how incredible it will look with just a nice fresh new color. These days, deck stain + sealer can come in a variety of great colors and finishes, so make it a part of your decorative touch.
Finally add an extra layer of protection with an outdoor area rug. This will ground the space, and allow for barefooted evenings on the deck.

Creating A Functional Seating Zone
The first thing to consider is the view. Make sure the direction your chairs are pointed have  something beautiful to look at.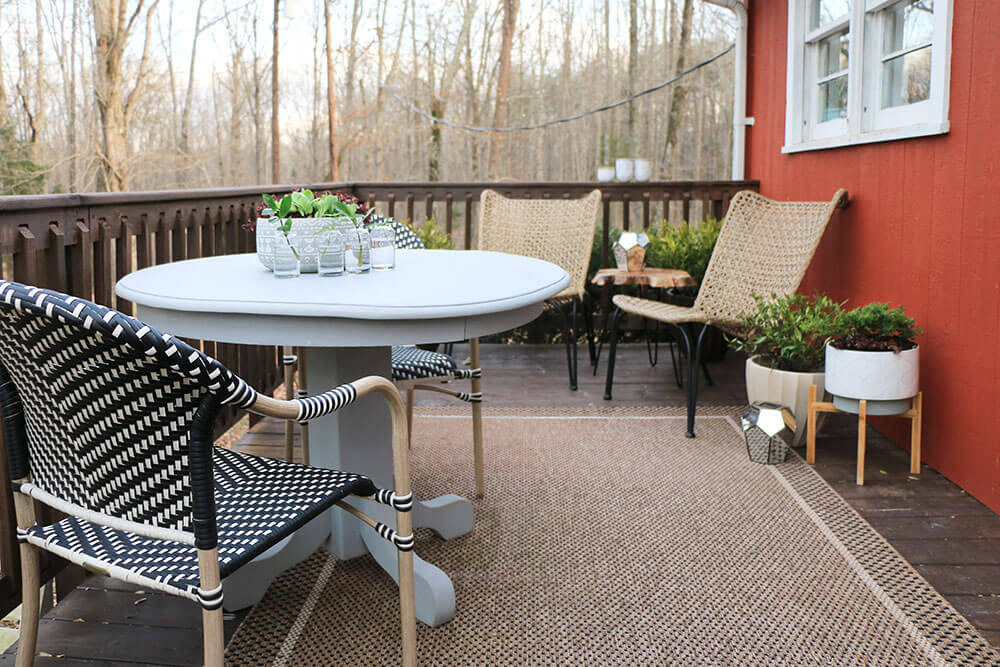 When you have a small deck, you may not have room for a ton of seating, so make it count!
What do you hope to use your deck for most? Lounging during the cool of the evening while enjoying the sunset? Or maybe having your morning cup of tea before hitting the grind of the day? Whatever it is, make sure the seating you choose properly reflects what you spend the most time doing.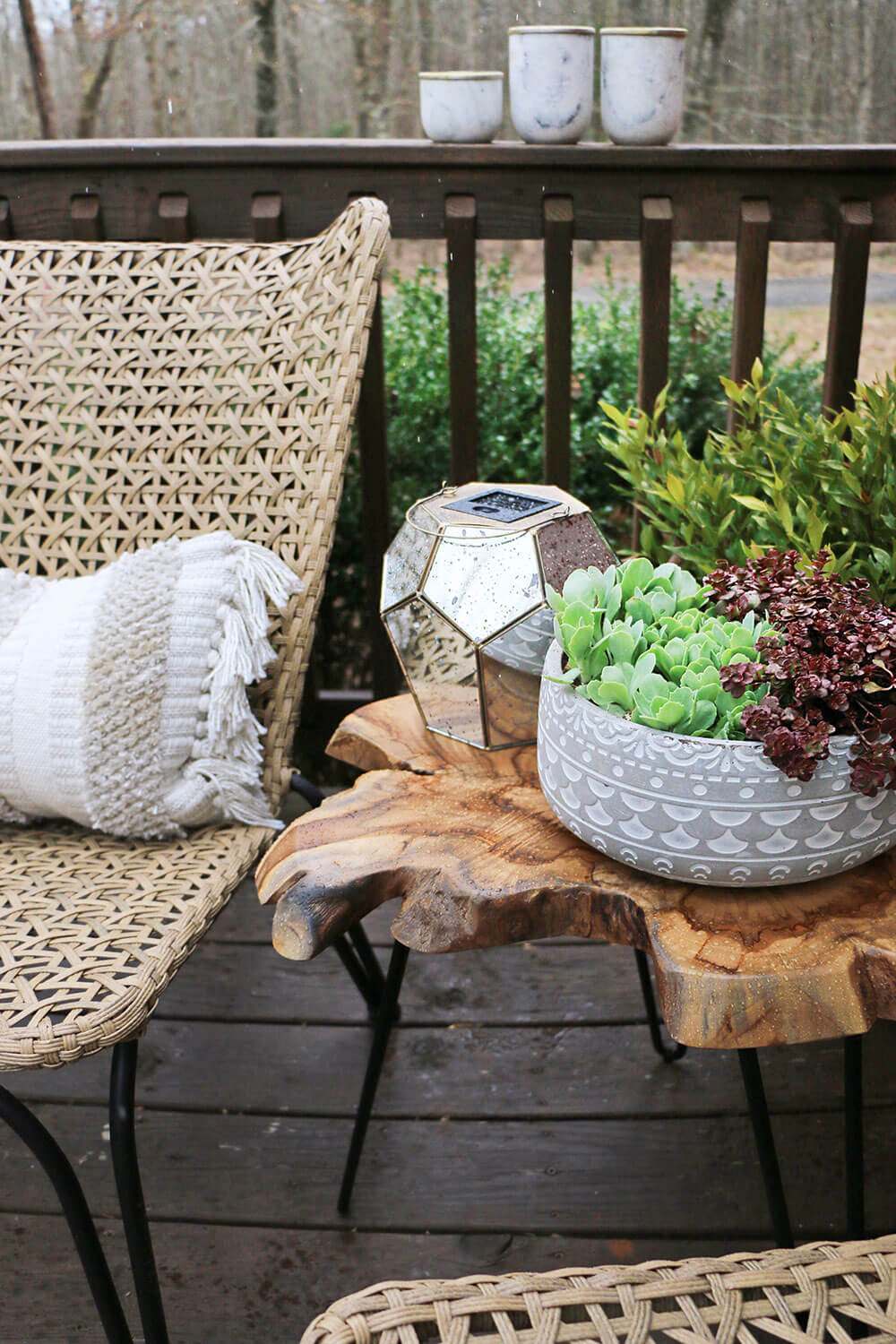 Select loungey chairs that you can sink backward into if you are all about relaxing in the outdoors. I chose these deep Better Homes & Gardens Ambriz wicker chairs and a teak wood slice accent table between for those lay back and lounge moments.
My cottage deck doesn't have enough room for a full outdoor dining setup, but I wanted to have a space for Airbnb guests to eat brunch outdoors if they chose. So I opted for a more bistro like feel with just two Better Homes & Gardens bistro chairs around a medium sized table. They can always bring out more chairs if it's a larger group, but I host more couples and didn't want to crowd the decor.

Use Potted Plants For Style & An Early Start On Greenery
You can always add a little Spring before it has even sprung with potted plants. Even better you can enjoy some greenery year round with the right potted plants!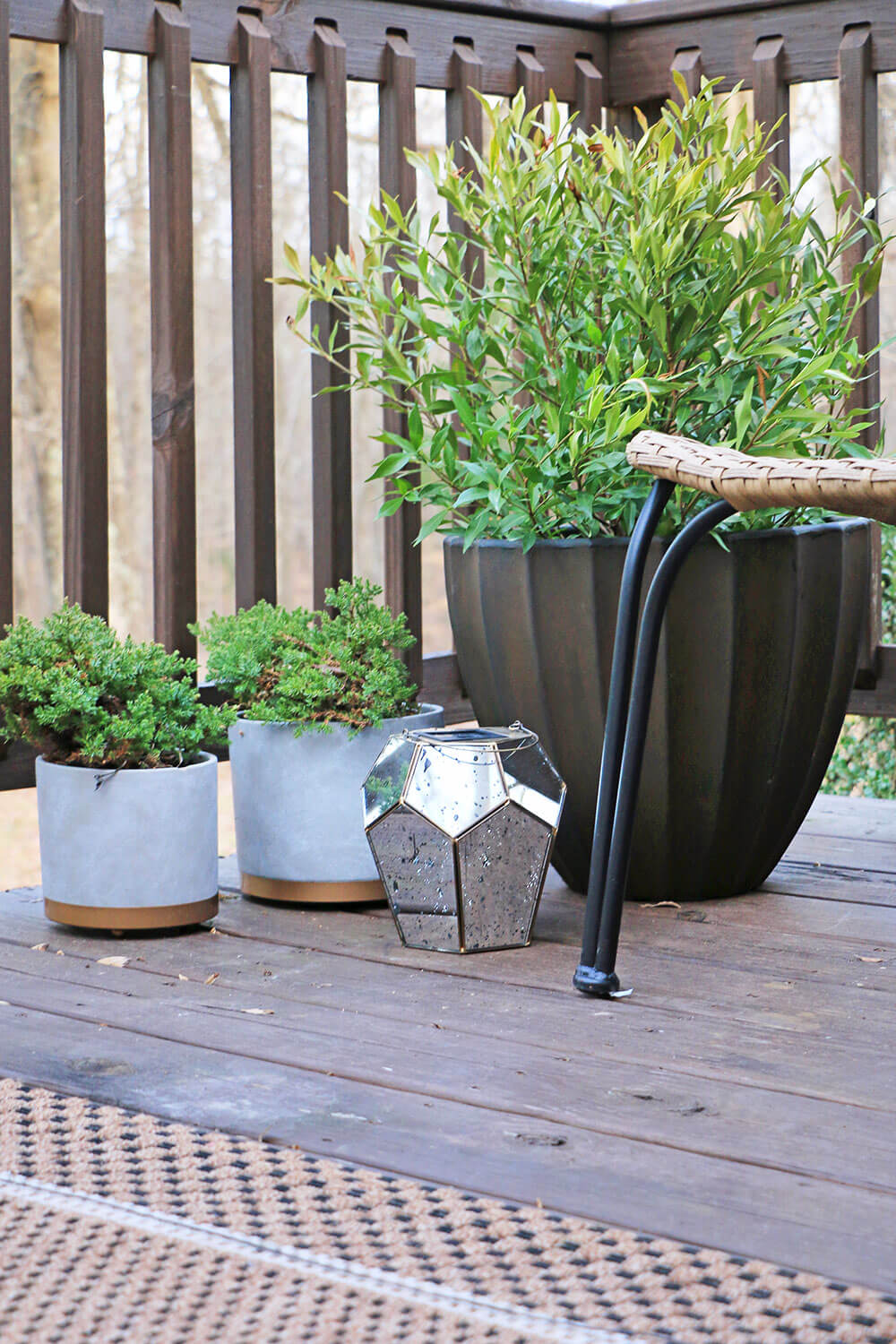 Add a variety of plant types so there is always something green and something blooming. I add evergreens for the winter months, succulents for spring through fall, and bushes that bloom in the summer but look great all year long!
Don't forget about your choice of planters. Make sure you match your pot to your plant in longevity. Use hardy plastic pots for year-round plants, otherwise they will be susceptible to cracking in the winter months. I used the plastic Better Homes & Gardens scalloped planters for my year-round bushes, and more decorative pots for plants that will likely be put in the ground before winter.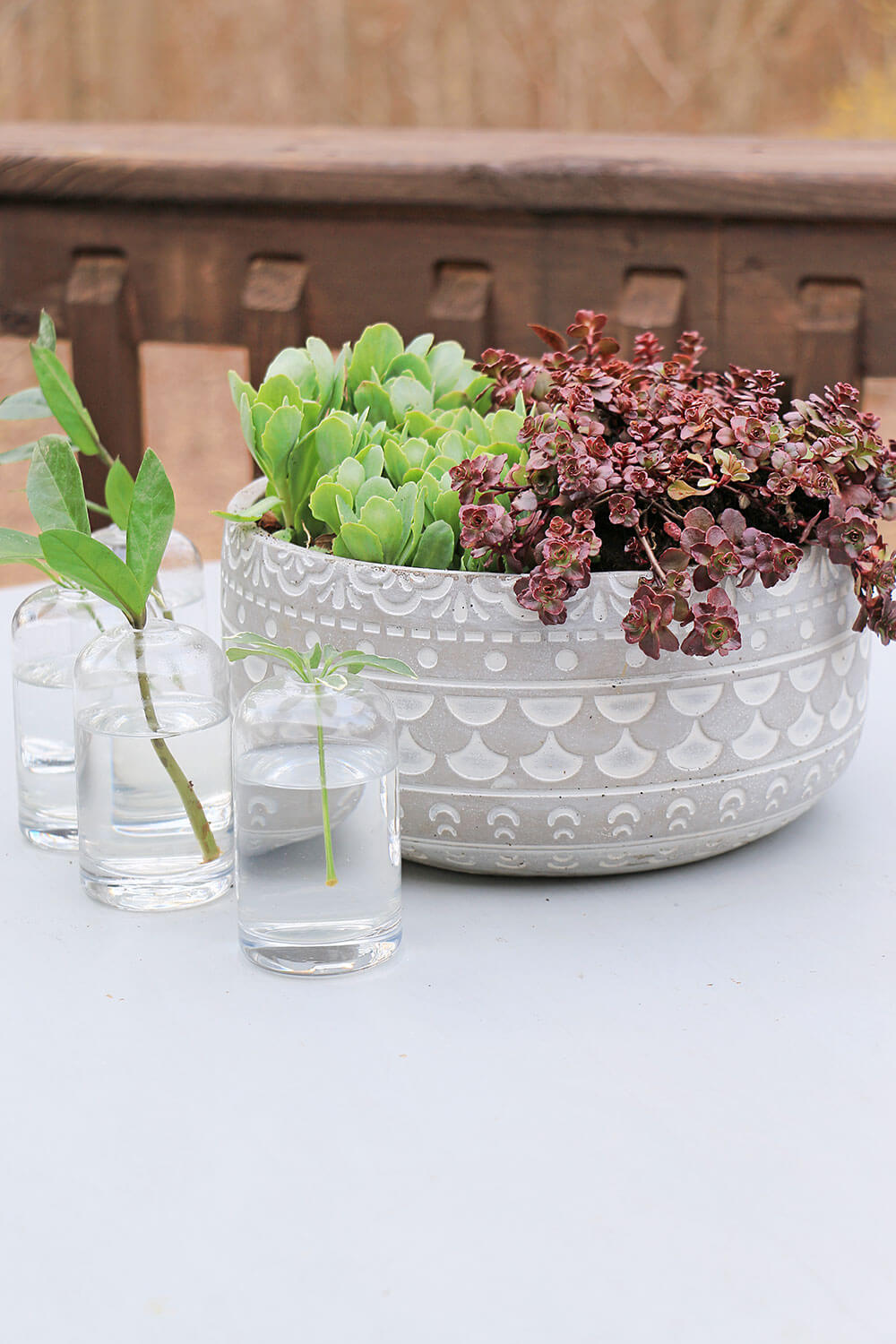 Don't use the same color, size, or pattern of planters. Mix it up for a fun decorative look that brings visual interest!

Create Ambiance With Lighting
You and your guests are likely going to enjoy early mornings or late evenings out on your deck. Especially if you like the cool of the day when it is bug-free and the sun isn't glaring down on you. Maximize on the beauty of the golden hour by adding ambiance with solar lanterns, solar string lighting, uplighting, or even overhead deck bulb string lights.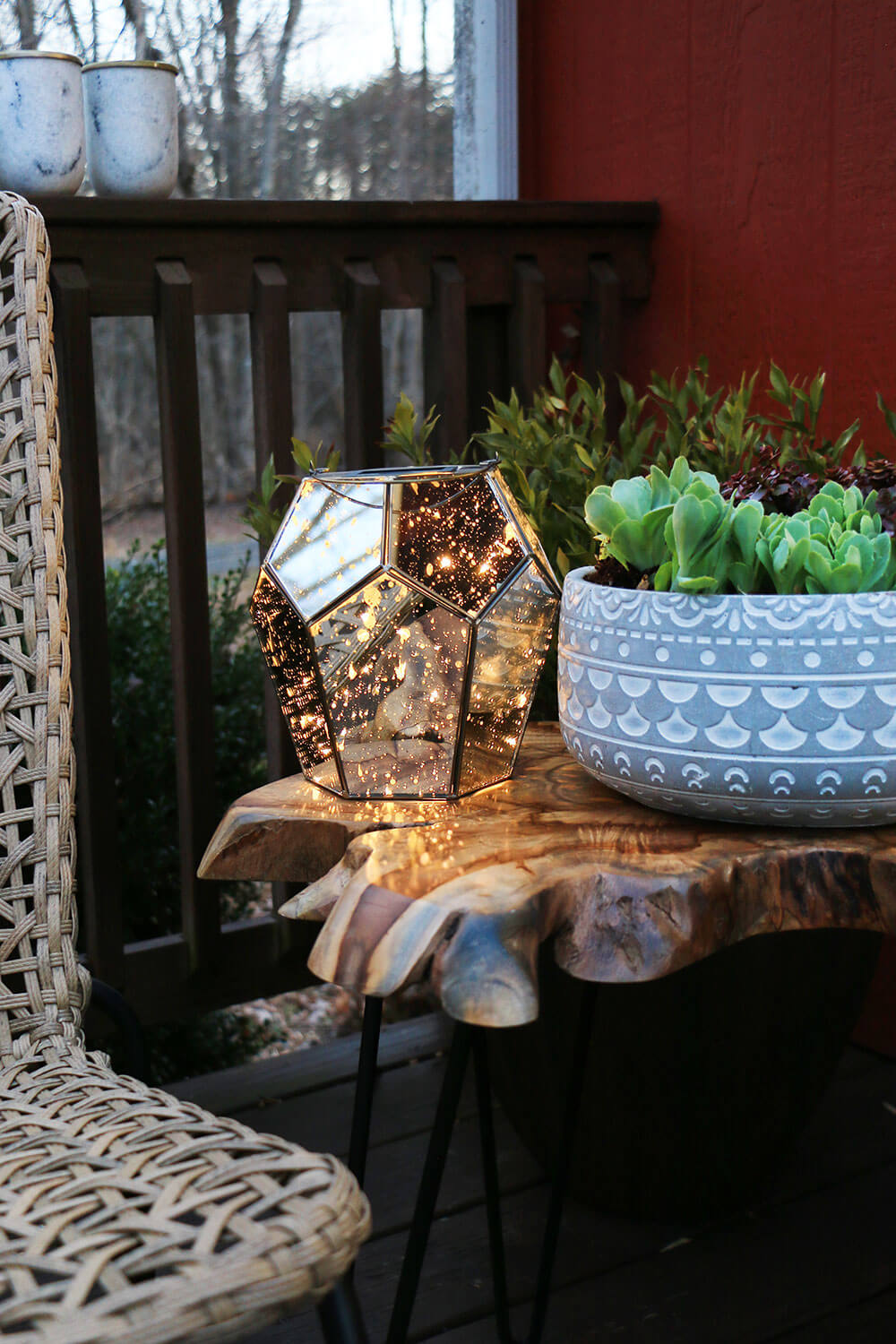 I'm a huge fan of these lovely Better Homes & Gardens solar mirrored lanterns. It will look like a sparkly fairy garden when you are done, and when the lights come on automatically as the sun begins to set, it will draw you to the outdoors.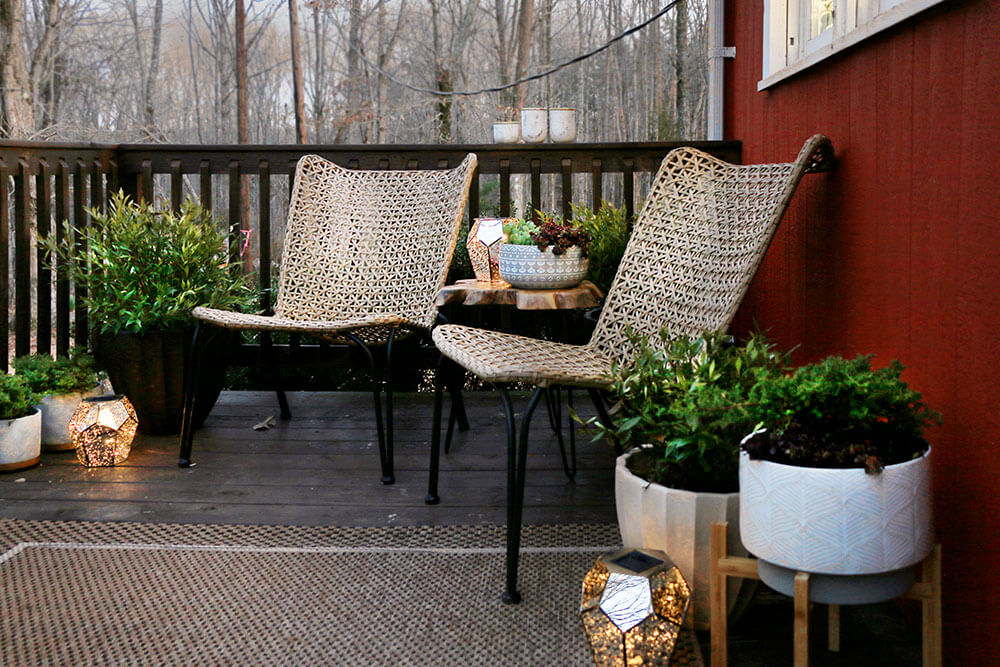 Add Homey Decorative Touches
Finishing touches may seem insignificant once your deck begins to take shape, but they are the details that take it from functional to phenomenal.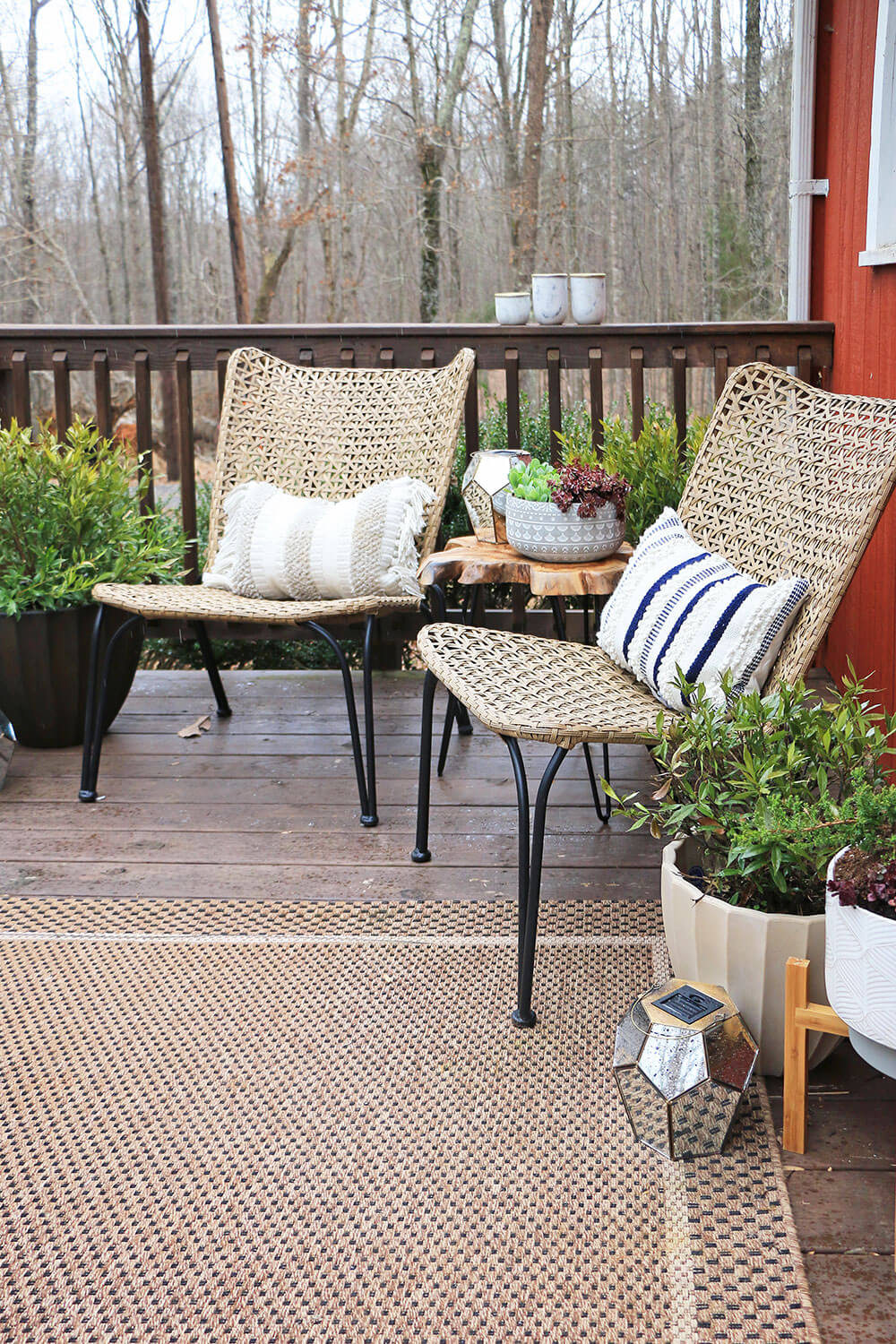 Added items like outdoor cushions,  throw pillows, and candles (maybe bug repelling?) make it feel more inviting.. Your guests or family will appreciate the little touches.
How do you enjoy the outdoors? Let us know over on Instagram or Facebook…I always love to see your beautiful spaces, and hear great suggestions from my readers!
[left]
The Better Homes & Gardens Live Better brand at Walmart partners with Home Made by Carmona every month on a new challenge. You can find the Better Homes & Gardens brand line carried exclusively by Walmart. For more inspiration and the latest line of goods, you can follow them on Facebook, Instagram, Twitter, and Pinterest.
**I am honored (and excited!) to be part of the Better Homes & Gardens Live Better influencer network, and am compensated for sharing a few of my favorite things, projects, opinions, and my own original ideas with you.
[/left]
[right]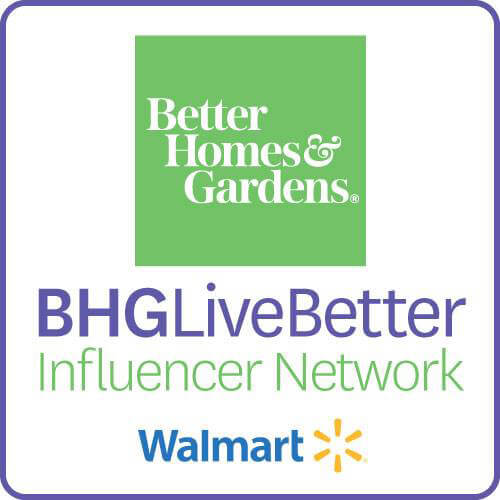 [/right]

[go_portfolio id="decorate_landing_page"]