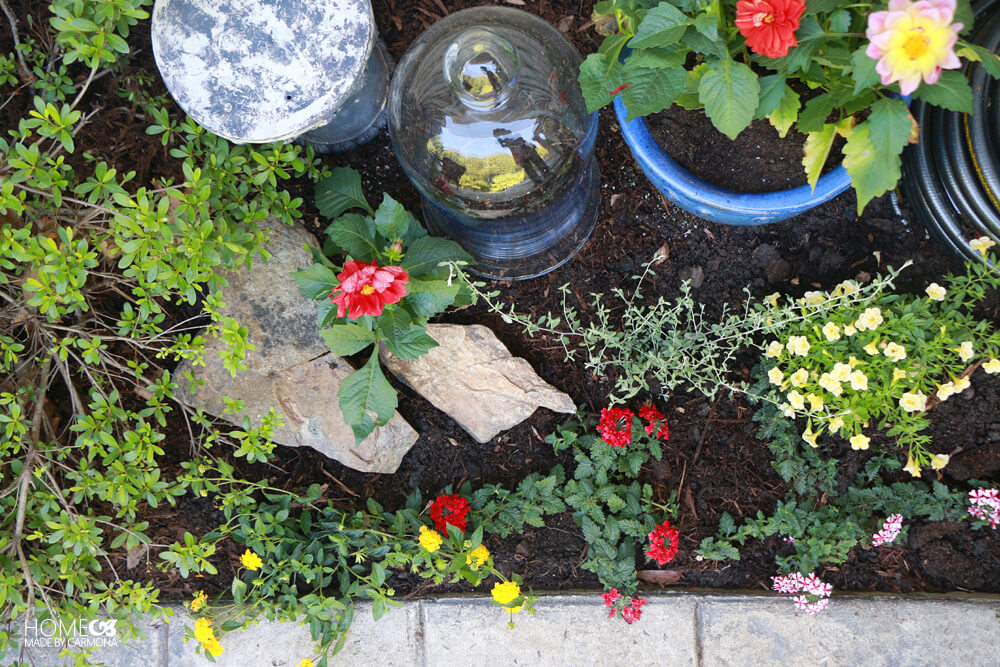 Something that can hide the ugly, and bring a pop of color to turn this from an eyesore into a feature
I have an unfortunate utility box eyesore right by the entrance of our house…the area guests first see when they walk up to our house. No, it isn't the front door, but our driveway loops around to the back yard, so guests typically enter from this back door that leads into the kitchen…unfortunately.
I'm having guests over for dinner in a week, people we recently met since we just moved here, and I would hate to have this be their first impression. I'm thinking a quick fix is in order…something that can hide the ugly, and bring a pop of color to turn this from an eyesore into a feature!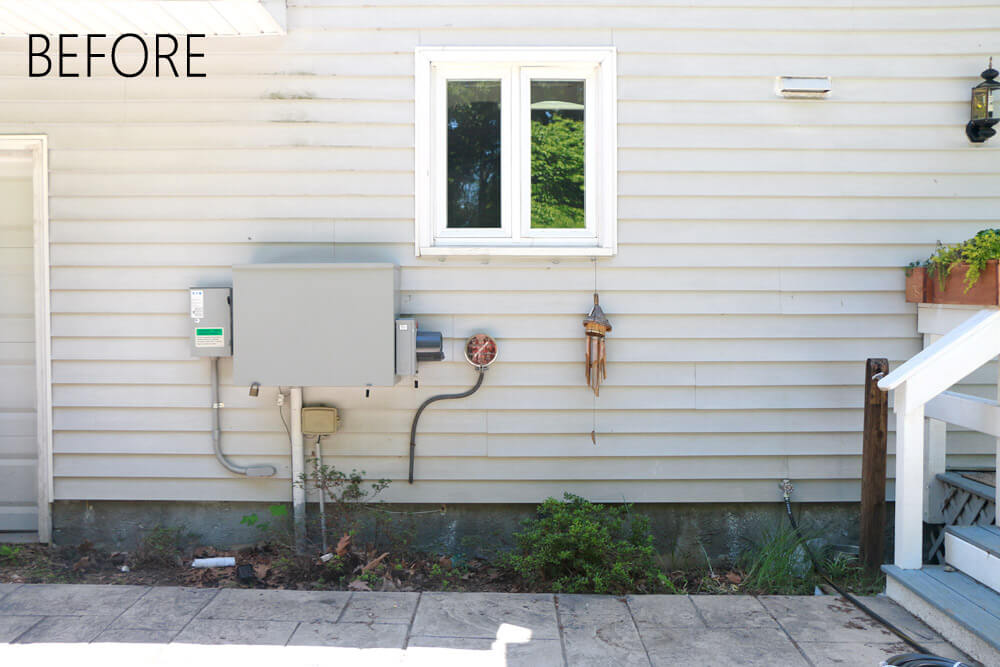 Yep, I need a quick solution… So here's what I've got in mind:
Cover Up The Ugly
When there is no way to get rid of the eyesore, cover it up!
I built this quick screen to hide my trash bins, but at our new house it will do duty as a utility screen. It was a fast DIY accomplished in a day, but if you don't have the tools for a build, just buy a piece of lattice and attach it to a couple 2×4's you sink into the ground.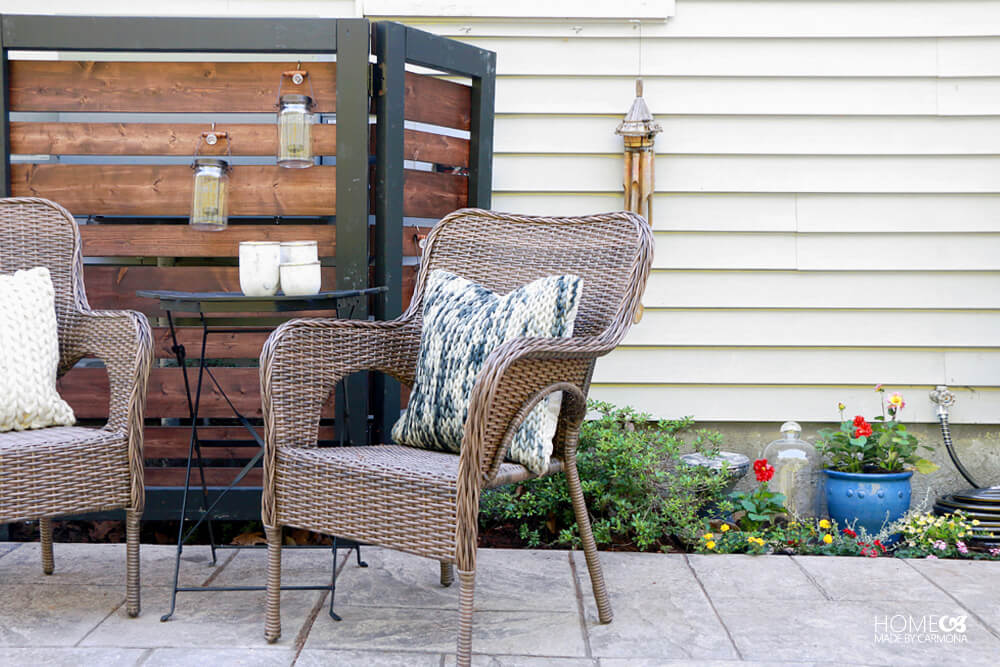 Add A Pop Of Color With Flowers
This is where the space will go from ugly to outstanding. I'm choosing a beautiful combination of colorful Monrovia brand flowers to really make the space pop. Make sure you go for the healthiest and highest quality flowers, which is why I choose Monrovia brand plants which I purchased from Lowes.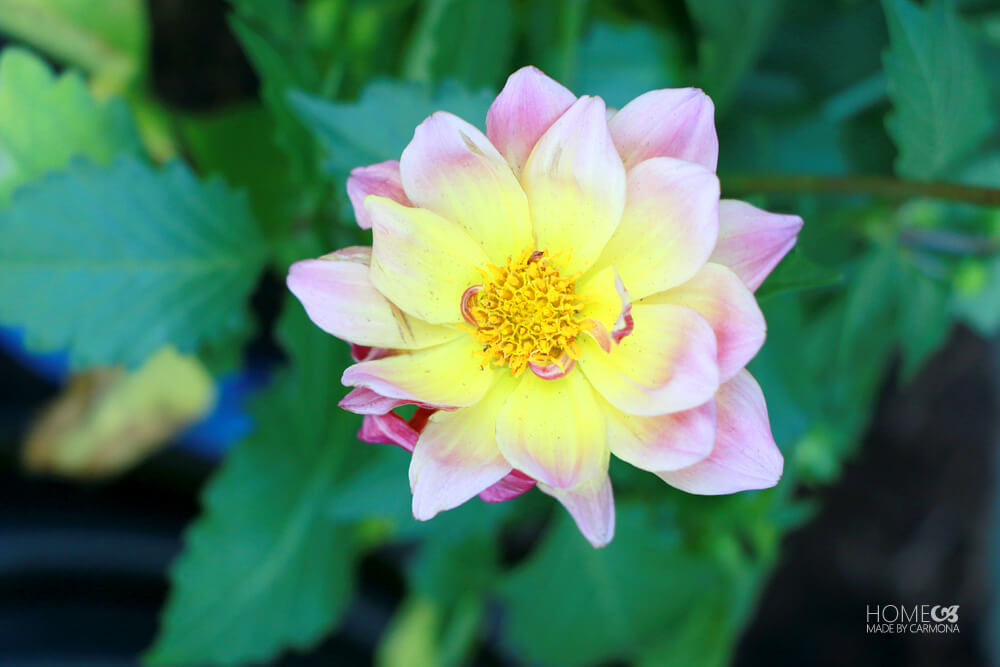 Choose Monrovia flowers in a variety of heights and complimentary colors to add visual interest.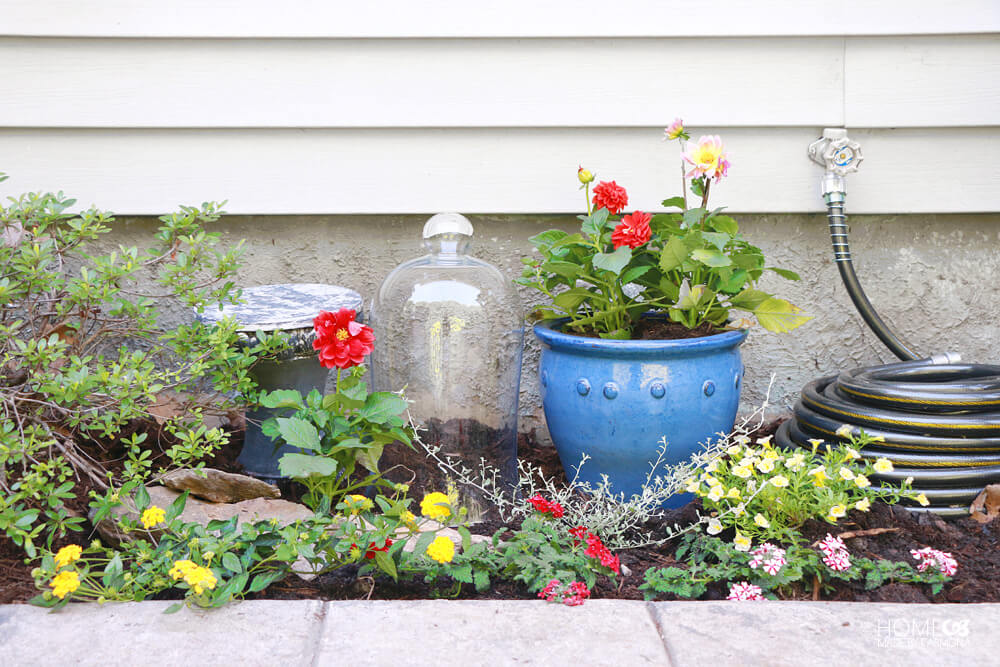 I found some truly lovely varieties! I'm a huge fan of these Monrovia Lanai Upright Verbena, which comes in a variety of colors.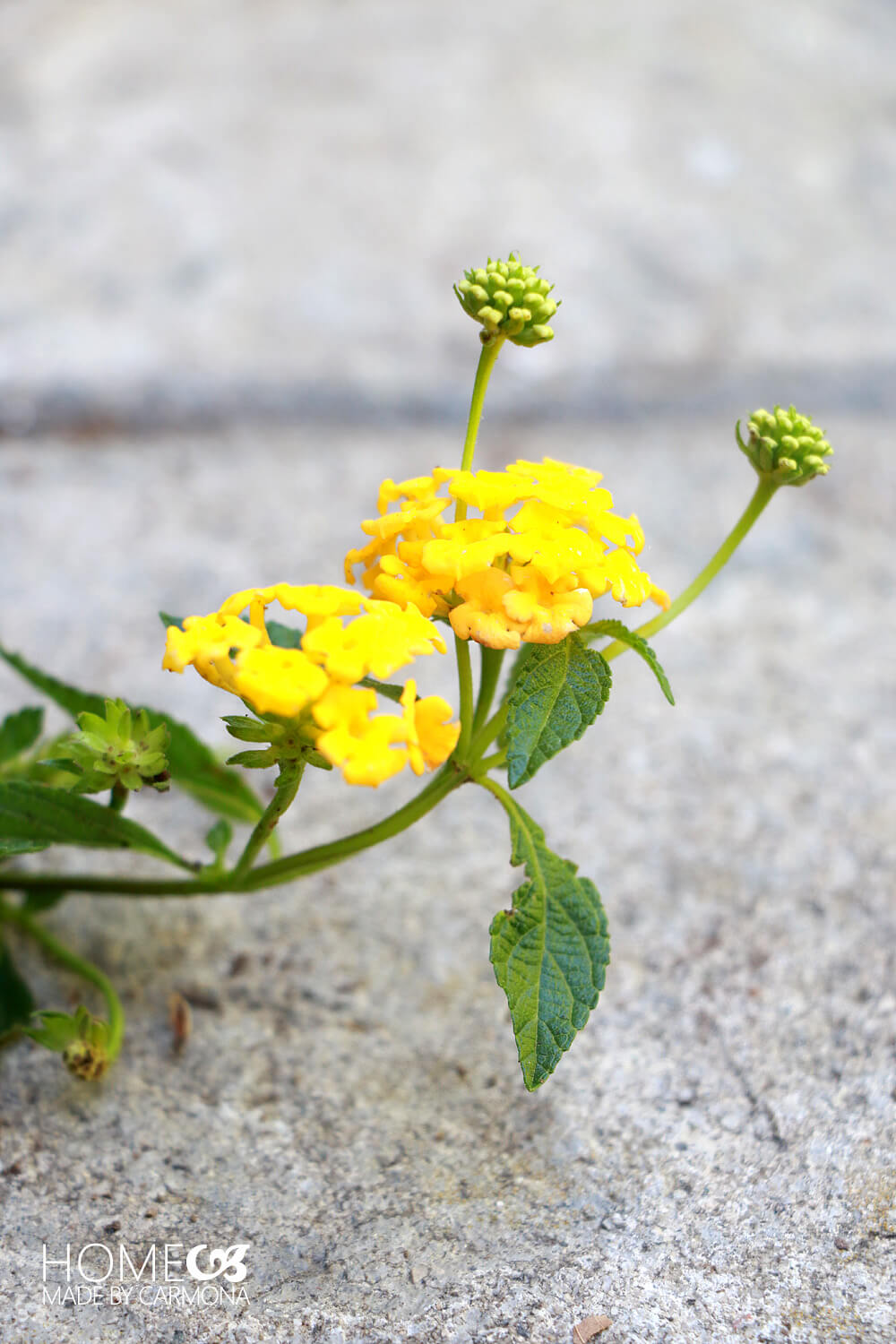 I don't just love flowers for their looks, these lovely Monrovia Dahlino Hynotica Dahlias repel insects and are perfect for the area near the house.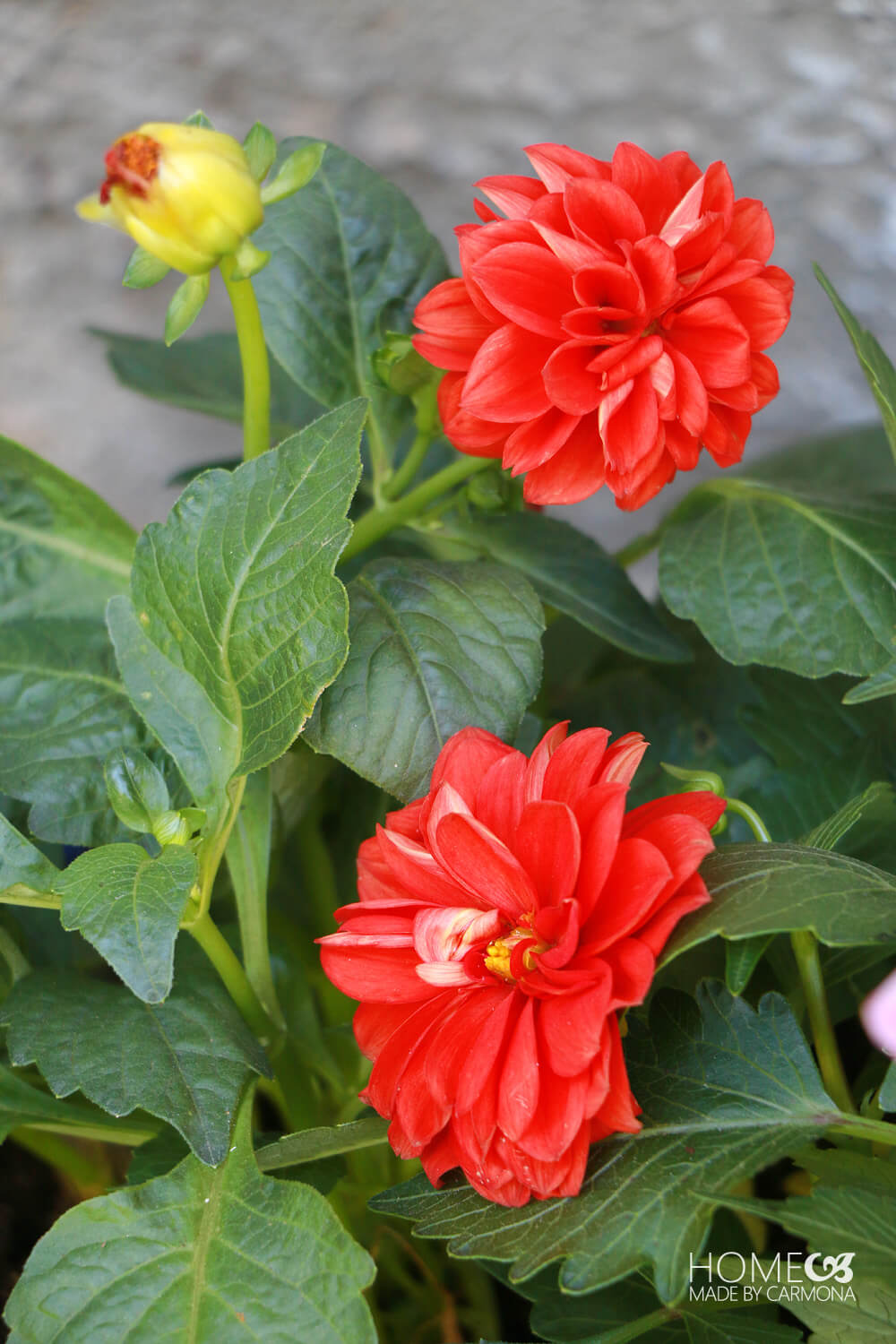 Shop Monrovia's website for a collection of plants native to your region, or just stop in Lowes to find the best Monrovia plants for your area!

Add Garden Accessories
A couple fun accessories such as a garden pedestal, ball jars, or just a planter to add height can help bring the entire thing together.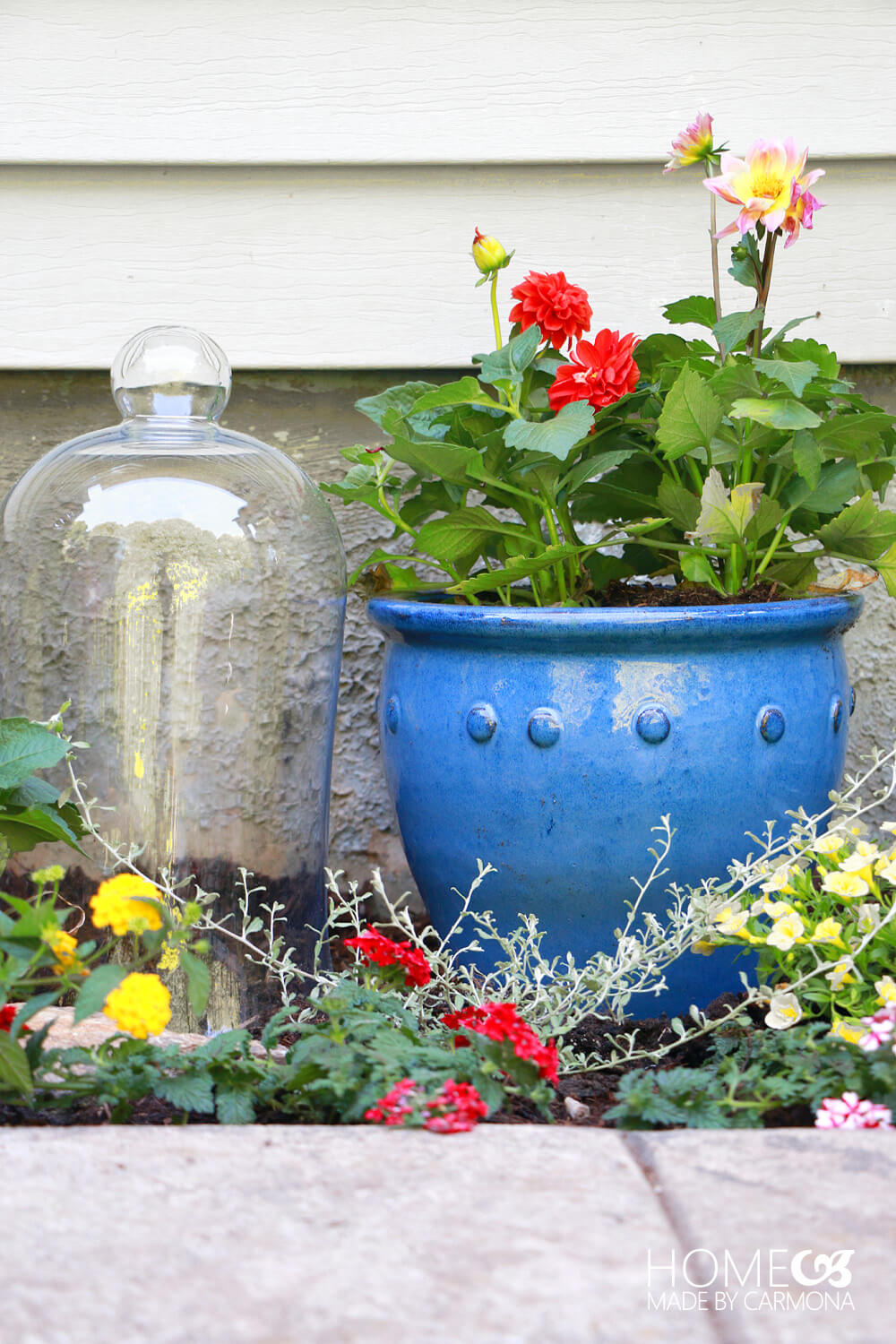 Honestly, there is a lot more you could probably do to hide the utility boxes and other eyesores around the exterior of your home, but this 3-step solution only takes an afternoon.
With guests coming next week, the afternoon solution takes the cake!
What about you? What have you done to cover up and landscape around your exterior eyesores?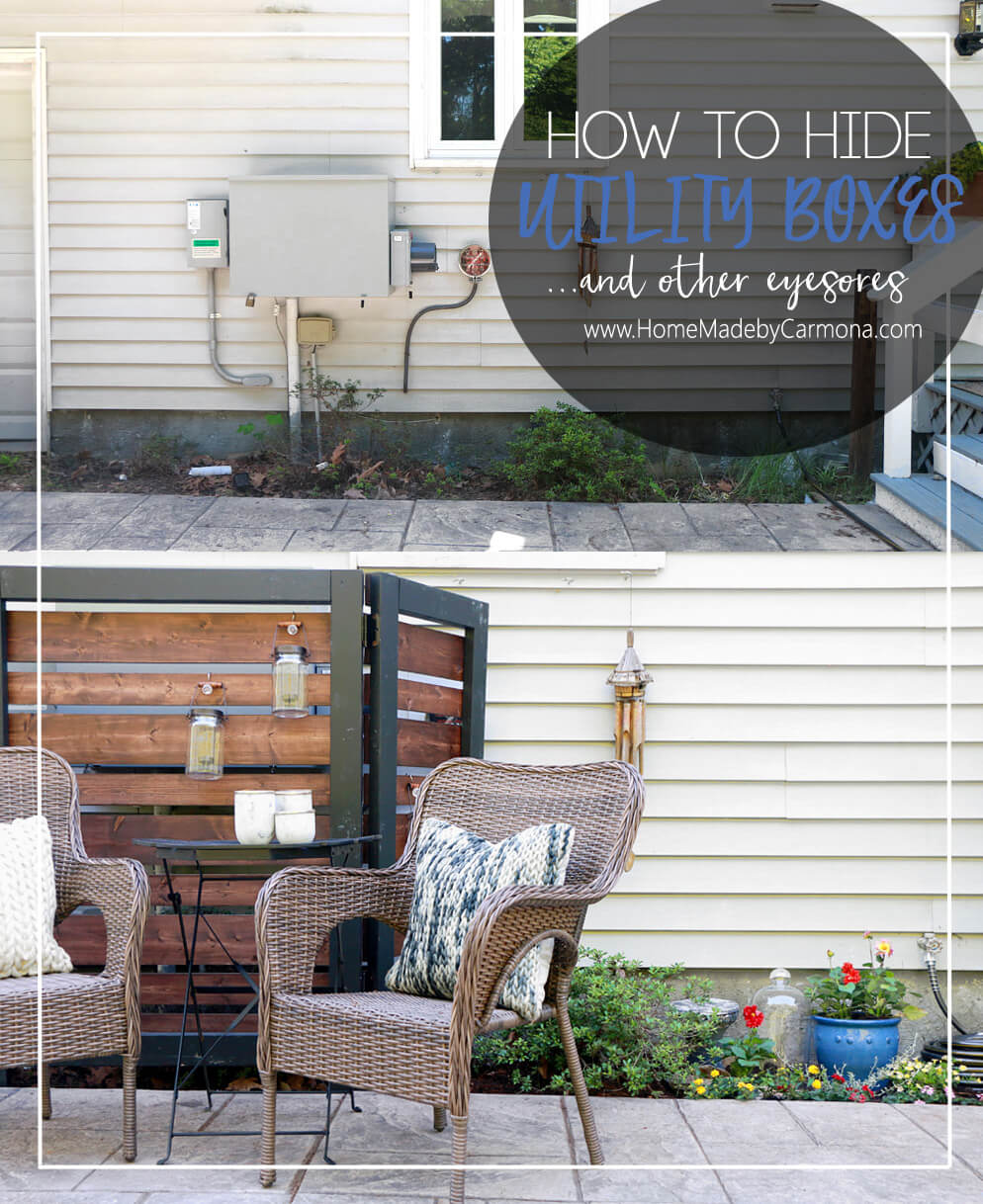 *This post is awesomely sponsored by Monrovia, my plant pick of choice! Check out their Grow Beautifully blog and stay up to date on tips and tricks to a beaaaautiful yard.