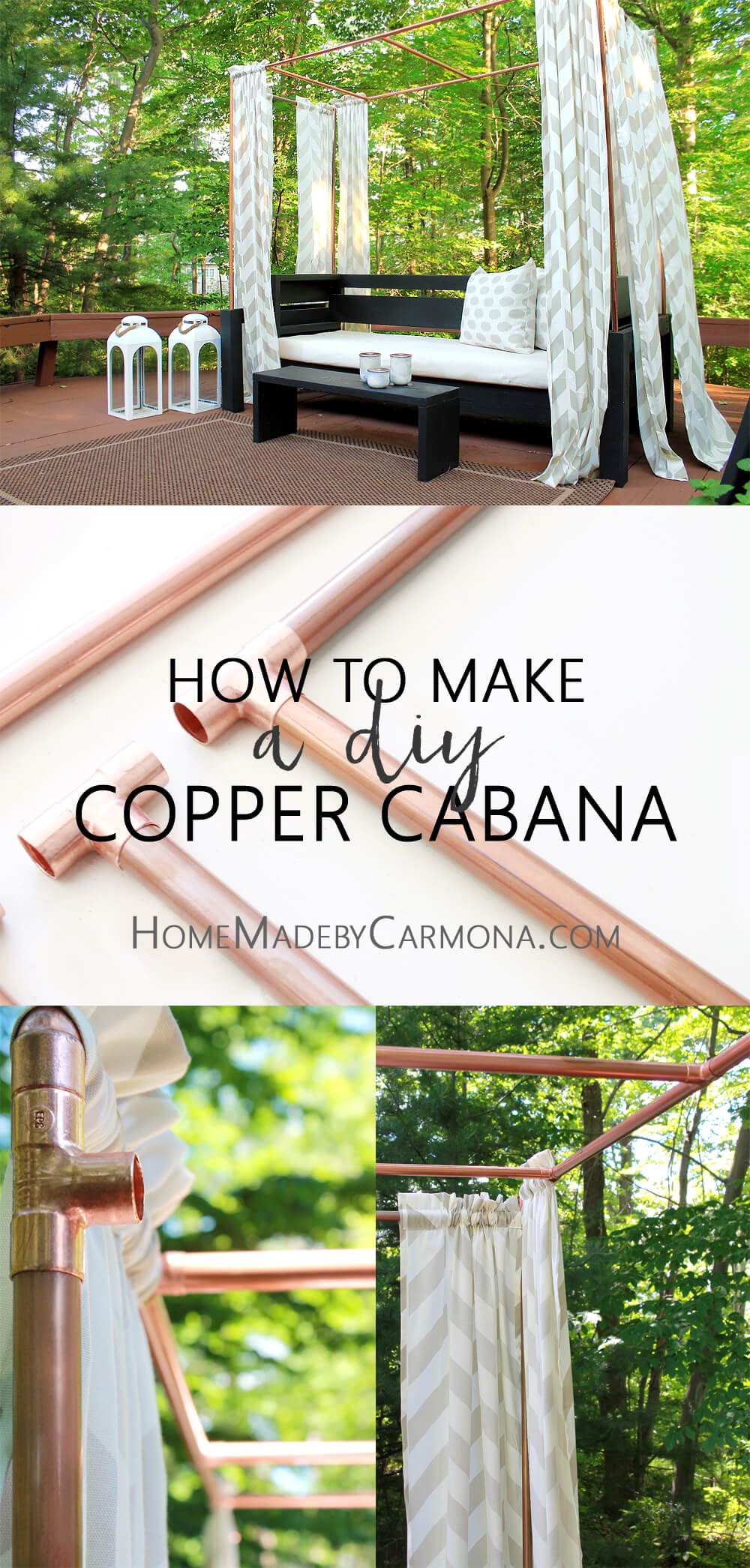 Recently my good friends at The Home Depot reached out to me with a fun DIY challenge; they wanted to know what I could create using piping. Are you kidding, I've always wanted to get my hands on pipes and see what I could make…challenge so totally accepted!!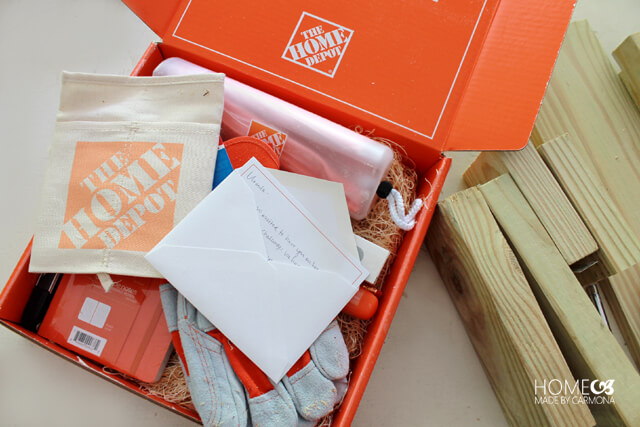 I was so excited, I dreamt up about 20 different things to make in a few minutes. Then I took a breath, corralled my crazed excitement, and started thinking about things I actually could use. Finally I settled on making a mini cabana, it has been on my to-do list for quite a while.
Of course copper was my first go-to pipe. Who can resist all that gorgeous coppery goodness?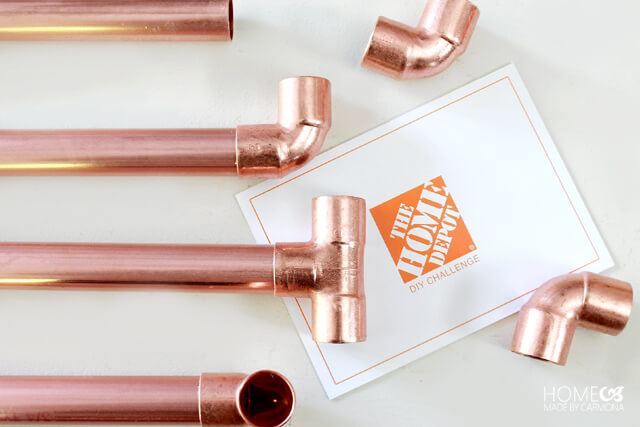 I know what you're thinking. Who goes to copper pipes for an outdoor project? Won't it just tarnish with the first rain? No worries, I thought of all that! No tarnishing required. I'm sharing the full tutorial over at The Home Depot Blog.
This cabana isn't your ordinary cabana, I'm making mine a half sized cabana… my deck is big, but not big enough to sport a full sized one. 🙂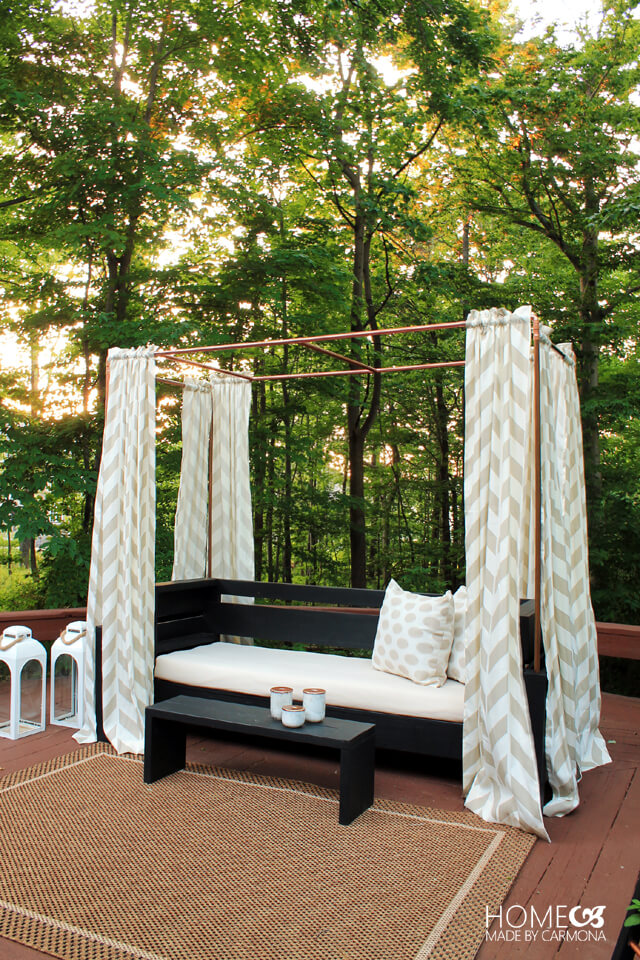 I love how it turned out! Since there are so many trees that keep us well shaded, I opted to keep the top uncovered so we could enjoy looking up at the treetops while lounging. Of course, you may want to use your cabana for shade, so you would add a curtain panel over the top.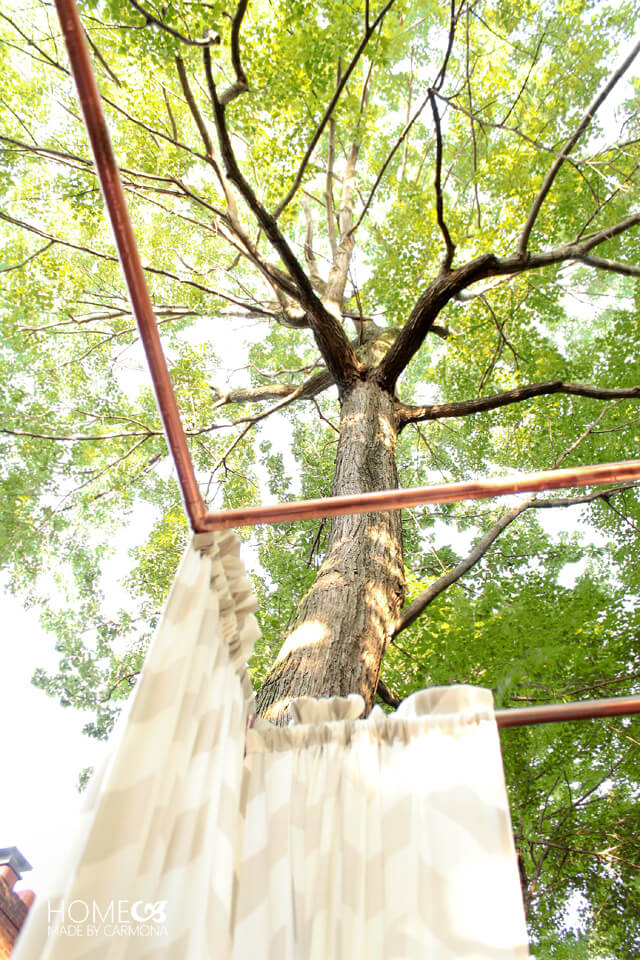 The cabana can stand up to rain, and I don't remove the curtains…I simply chose curtains that were a thick blended material so it would be wrinkle resistant. When they get wet, they simply hang dry! I would recommend looking for a plain white, or light colors that won't fade in the sun.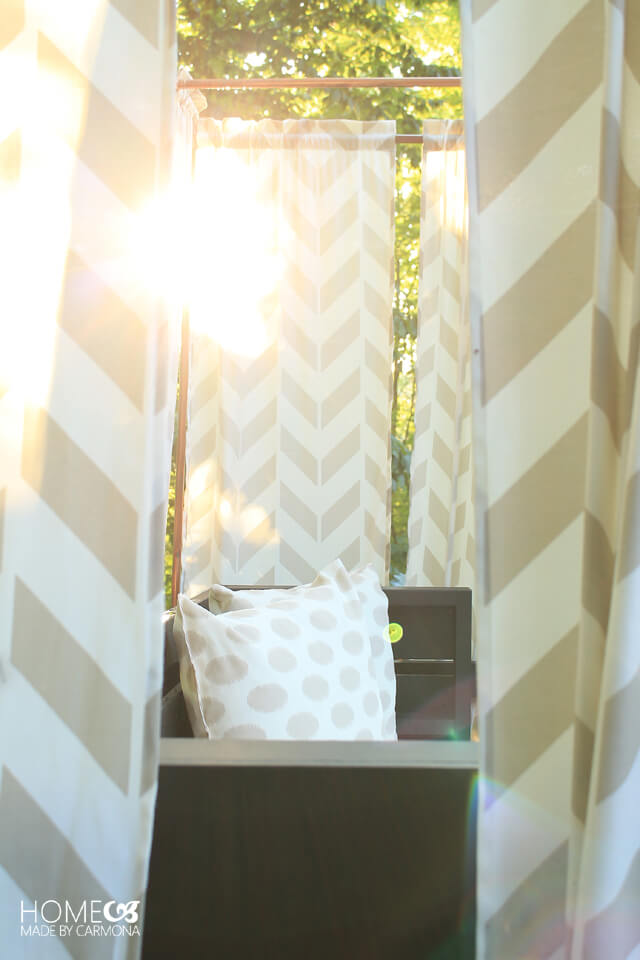 This project added such a lovely elegance to my deck. I'm looking forward to adding more items of sophisticated elegance to my outdoor spaces in the future!
As you can probably tell, my cabana fit perfectly around my DIY outdoor sofa (tutorial found here), and that was by design. However it is a freestanding unit, so you can put a cute little bistro table, a single lounge chair, or anything you like under yours.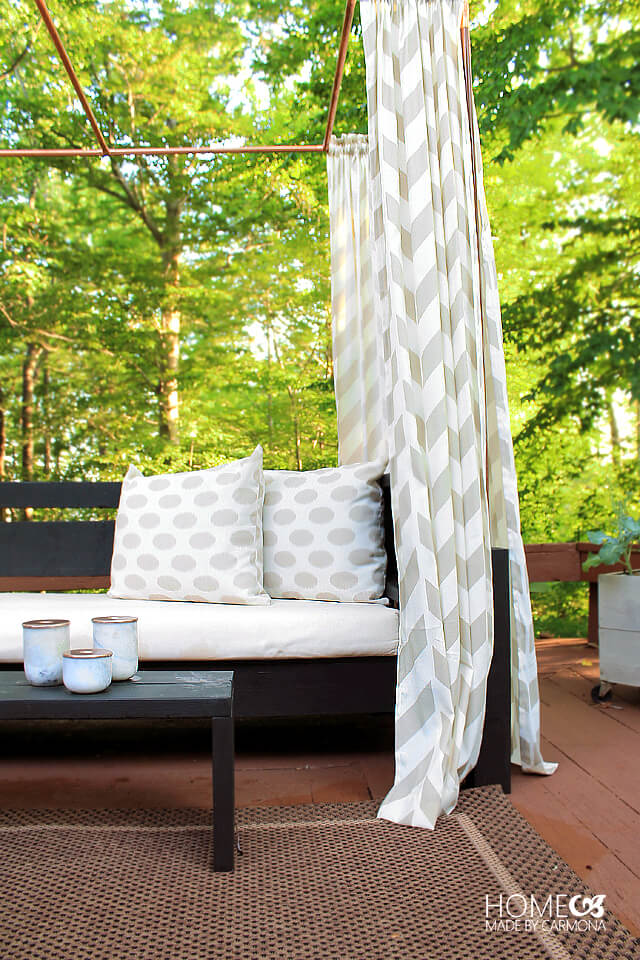 Pop over to The Home Depot Blog for the full tutorial to build this cabana, and to see how it looks with a bistro table instead of a sofa beneath it. I love giving you some ideas on how you can use your new cabana…
Also, stop and check out a full tour of my deck and outdoor spaces here. I think you'll love all the outdoor projects that came together to make it beautiful!
*A special thank you to The Home Depot for sponsoring this post. All opinions, ideas, and projects are my own.


[go_portfolio id="diy_gallery"]