It is week 4 of the 6-week One Room Challenge, and things have NOT gone as expected.
I have done a kitchen for the One Room Challenge, and that went more smoothly than my little ole Family Room makeover. How? How is THAT possible?
Anyway, more on that drama a little later. First I want to remind you to check out Week 1, Week 2, and Week 3 if you missed them. Then you'll have a better idea of where we started, where we are now, and the plan.
**Update: See the final reveal live here**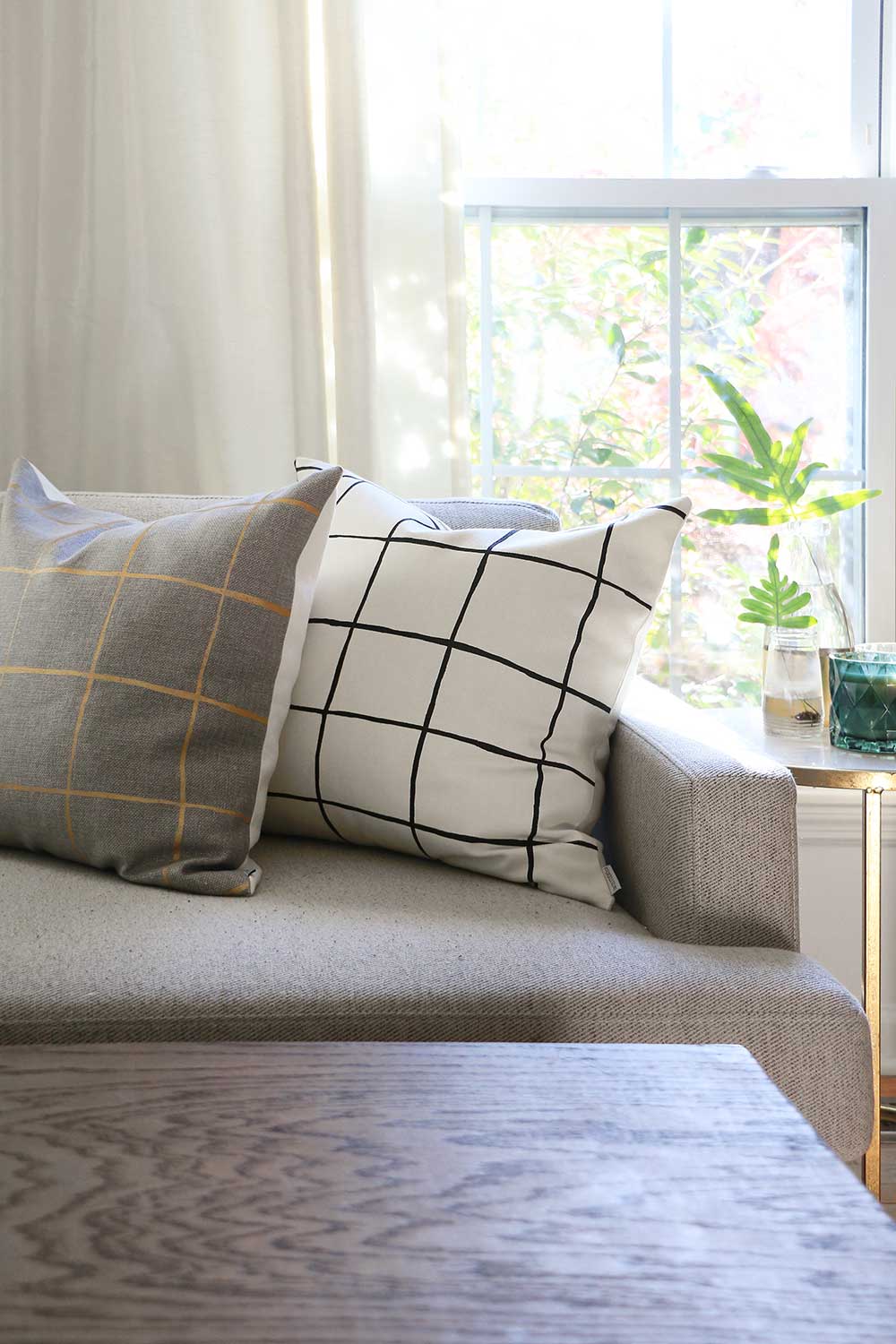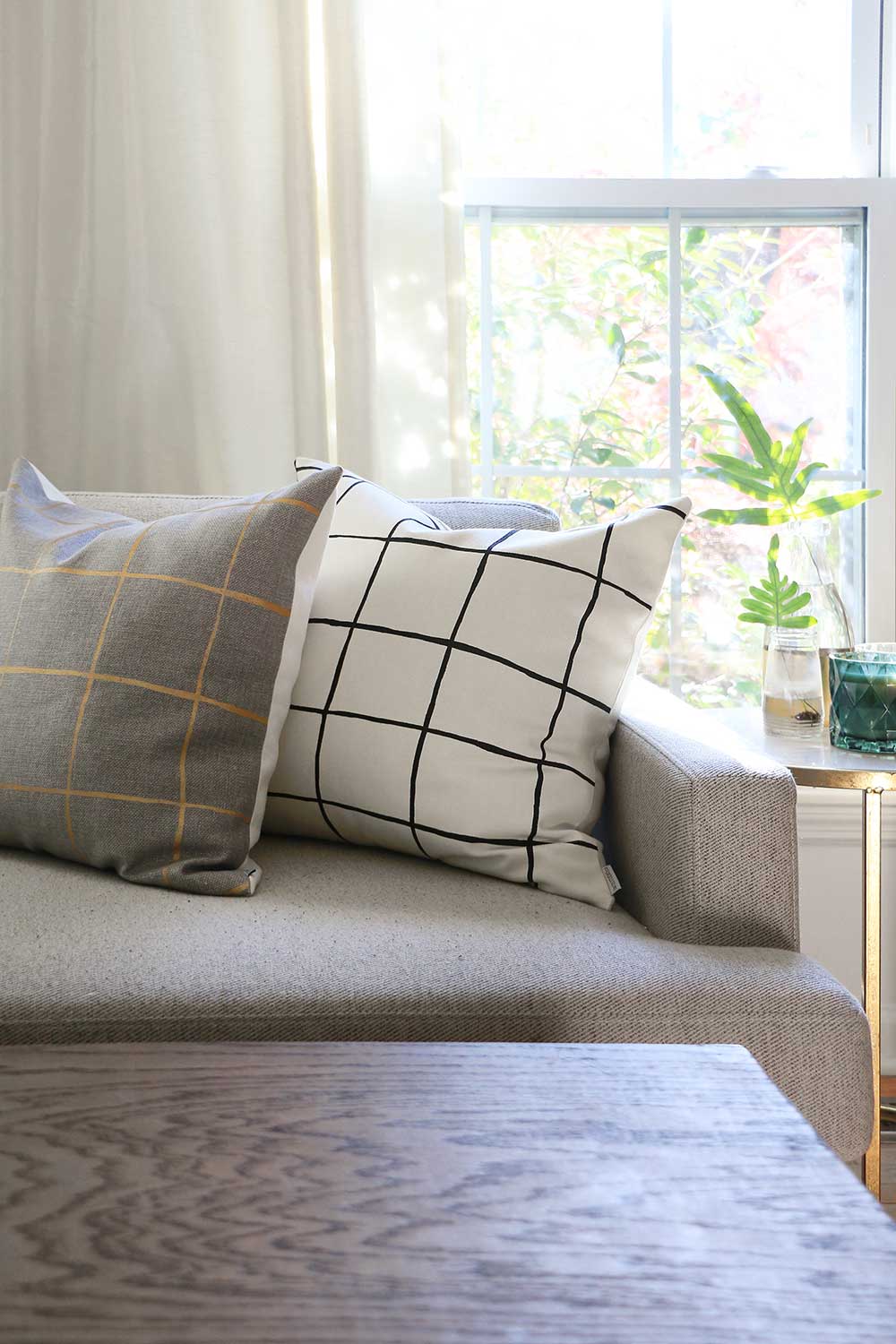 *Sponsored by the amazing SWD Studio and NDI Flowers! Let the fun begin…
Before I jump into the drama that is my fireplace, or the fact that I still haven't finished all the paint touch-ups, or started on the office built-ins… I want to share the bright sides of the makeover so far. My amazing One Room Challenge sponsors! SWD Studio and NDI both sent me some goodies this week that have me inspired and excited for the results of this makeover.
Can You Ever Have Too Many Stylish Throw Pillows?
Haha, don't answer that. Look, I have a weakness for throw pillows. That being said, I don't give into it (all for love of my husband and my pocket book). Instead I carefully curate the pillows I have and give them a fresh stylish look with new covers every so often.
I am pretty excited to have gotten a package in the mail from SWD Studio with four incredible pillow covers.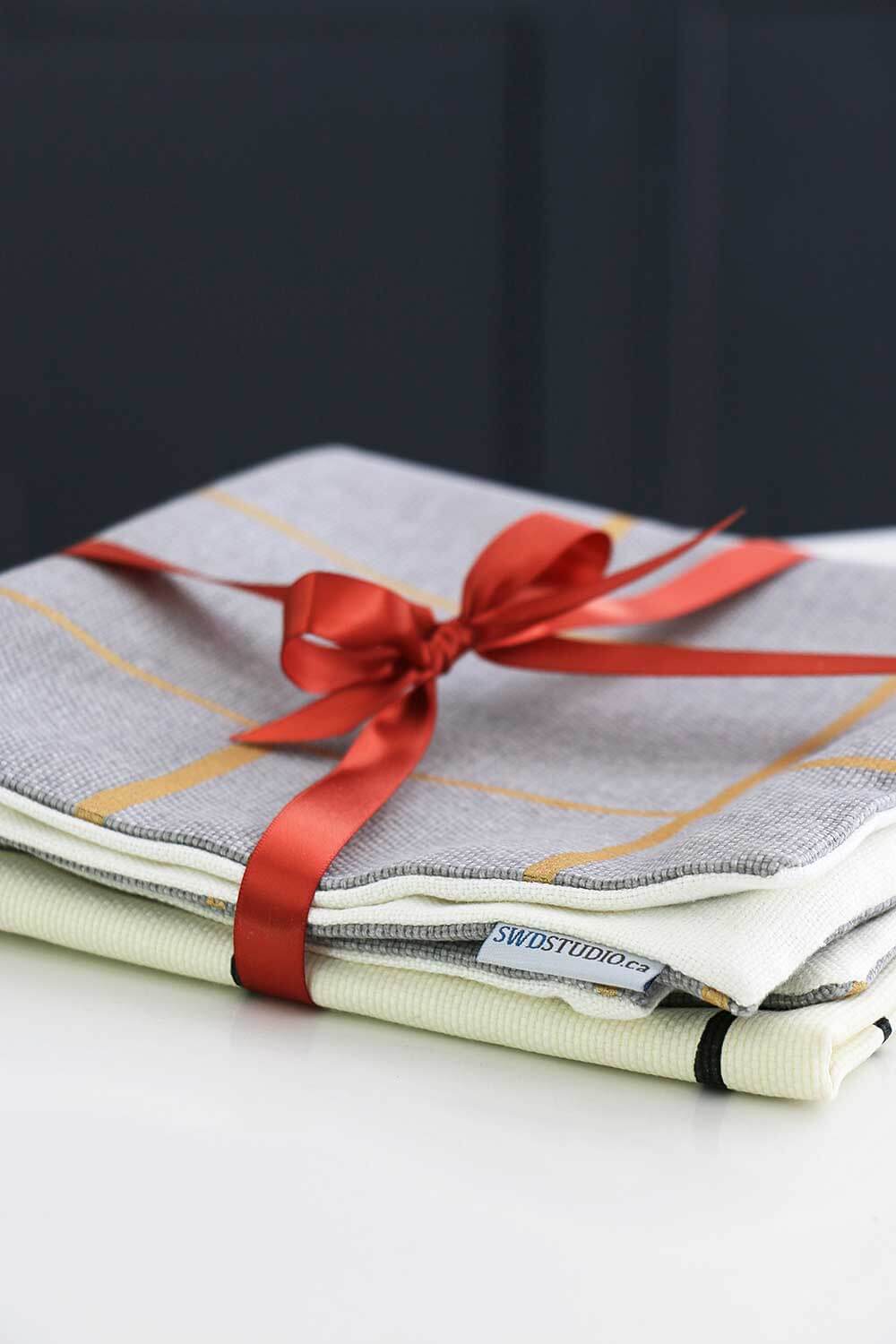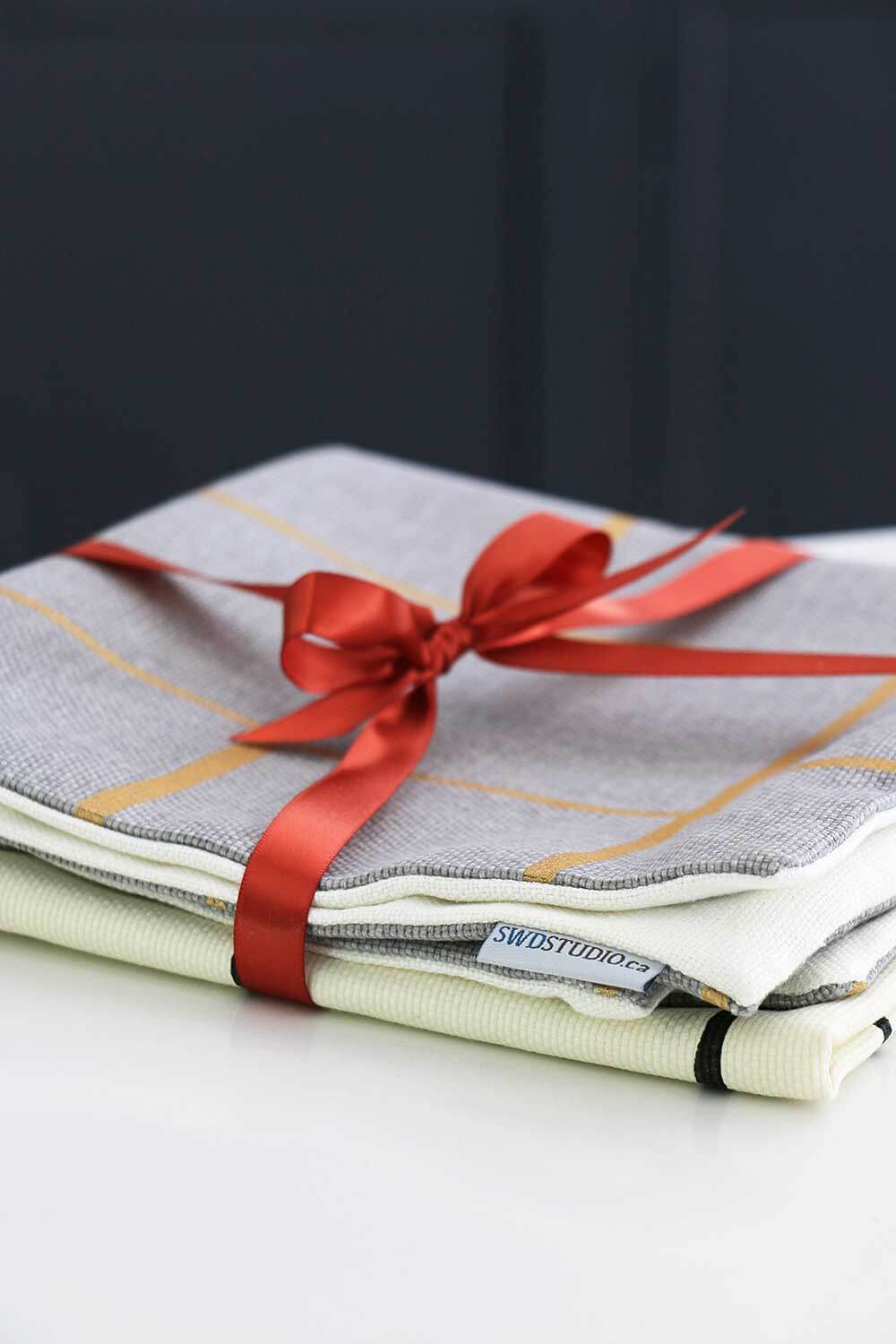 I'm kind of a pattern snob, so when I say they had a large assortment of great patterns (it was hard to narrow it down to a few!), believe it. I really want my space to have an eclectic mix of texture and design. So incorporating some geometric styled pillows into the space was an important part of my design from the very beginning.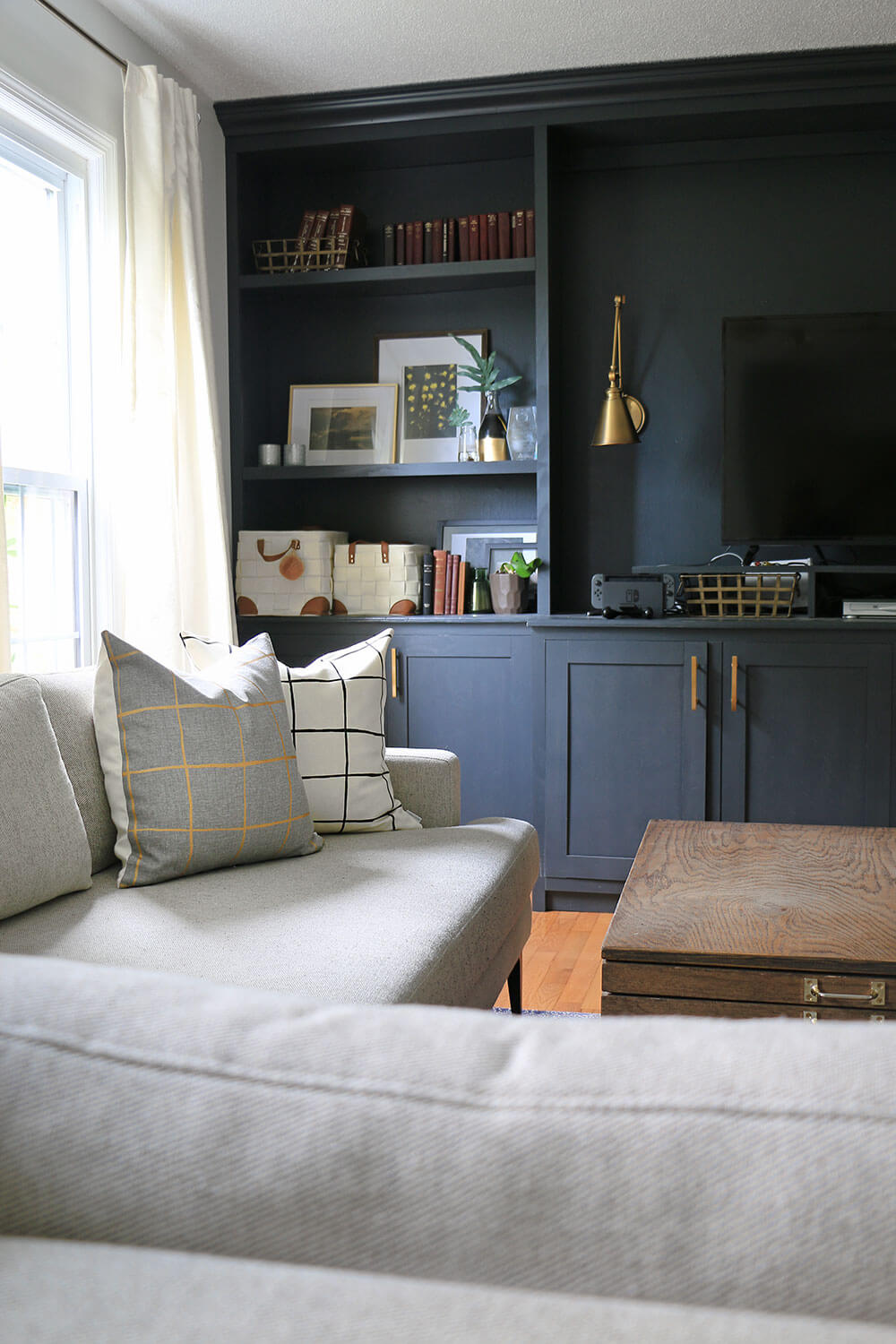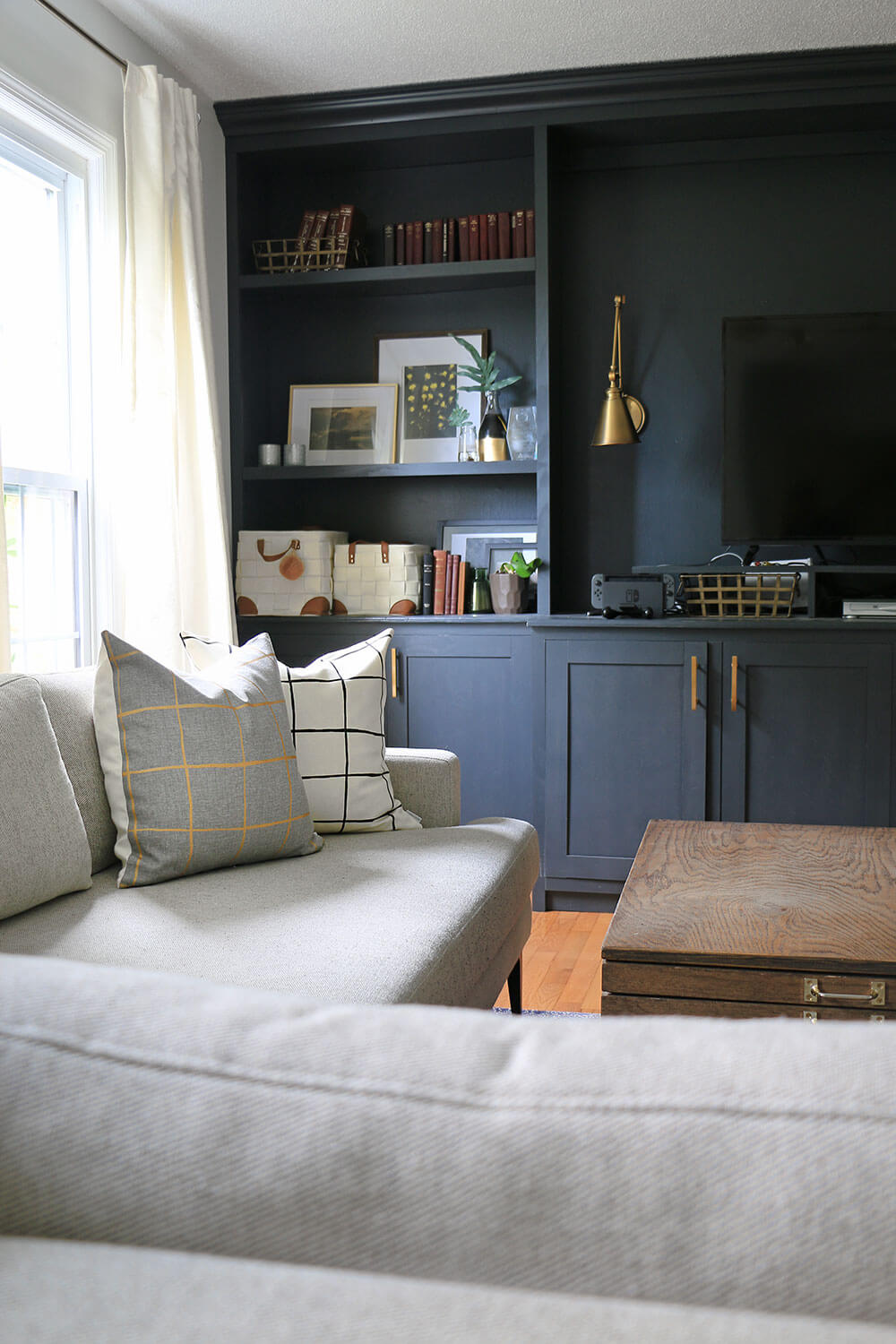 Plants, a Bright Light In A Dark Room
So there are a few things you have to know about me.
#1. I have a talent for killing living plants.
#2. I keep buying living plants like an insane person who thinks the outcome will magically be different next time.
#3. My husband asks me why I bought another plant every time I buy a plant. I don't know. Because I am eternally hopeful and love plants. Leave me alone. 😀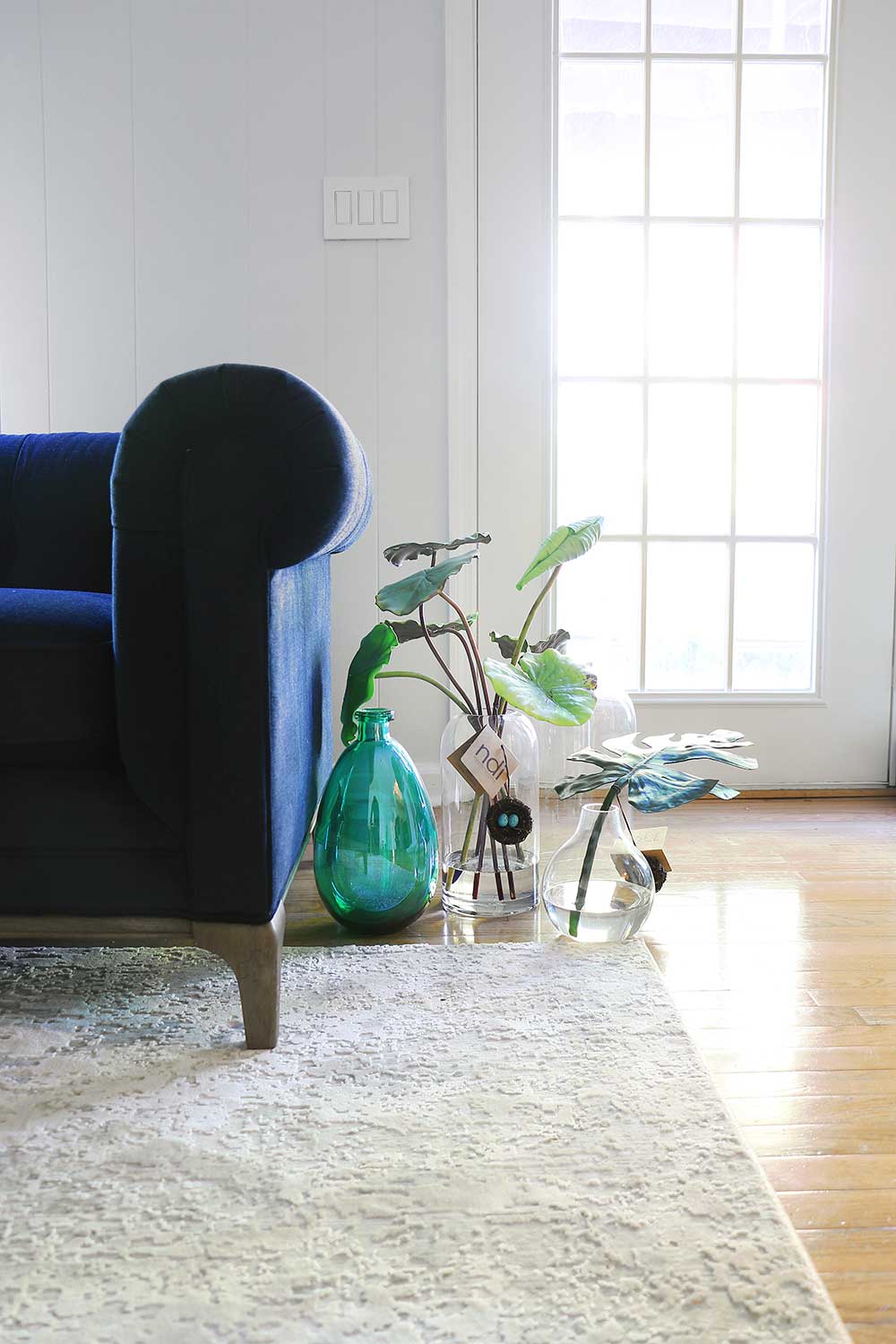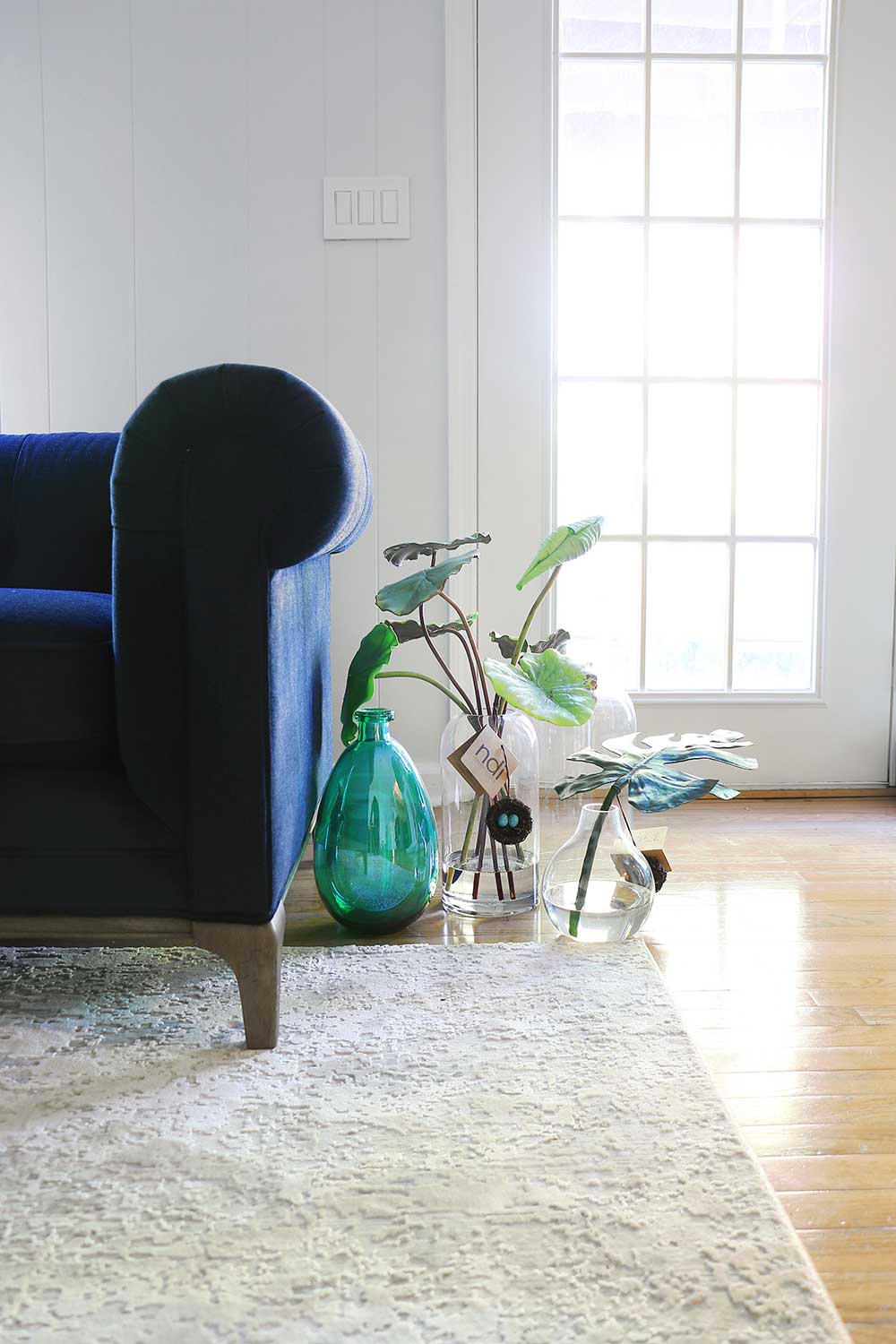 So when this faux Lotus Leaf and Split Leaf Philodendron (plus a very big faux Fiddle Leaf Fig) showed up on my door step this week from NDI Flowers, my husband raised his eyebrows at me like "what did this woman order this time?". I quickly reassured him that I could absolutely never kill these plants. I think he showed relief for the sake of some poor plants out there who just escaped my black thumb thanks to these faux plants. Hahaha!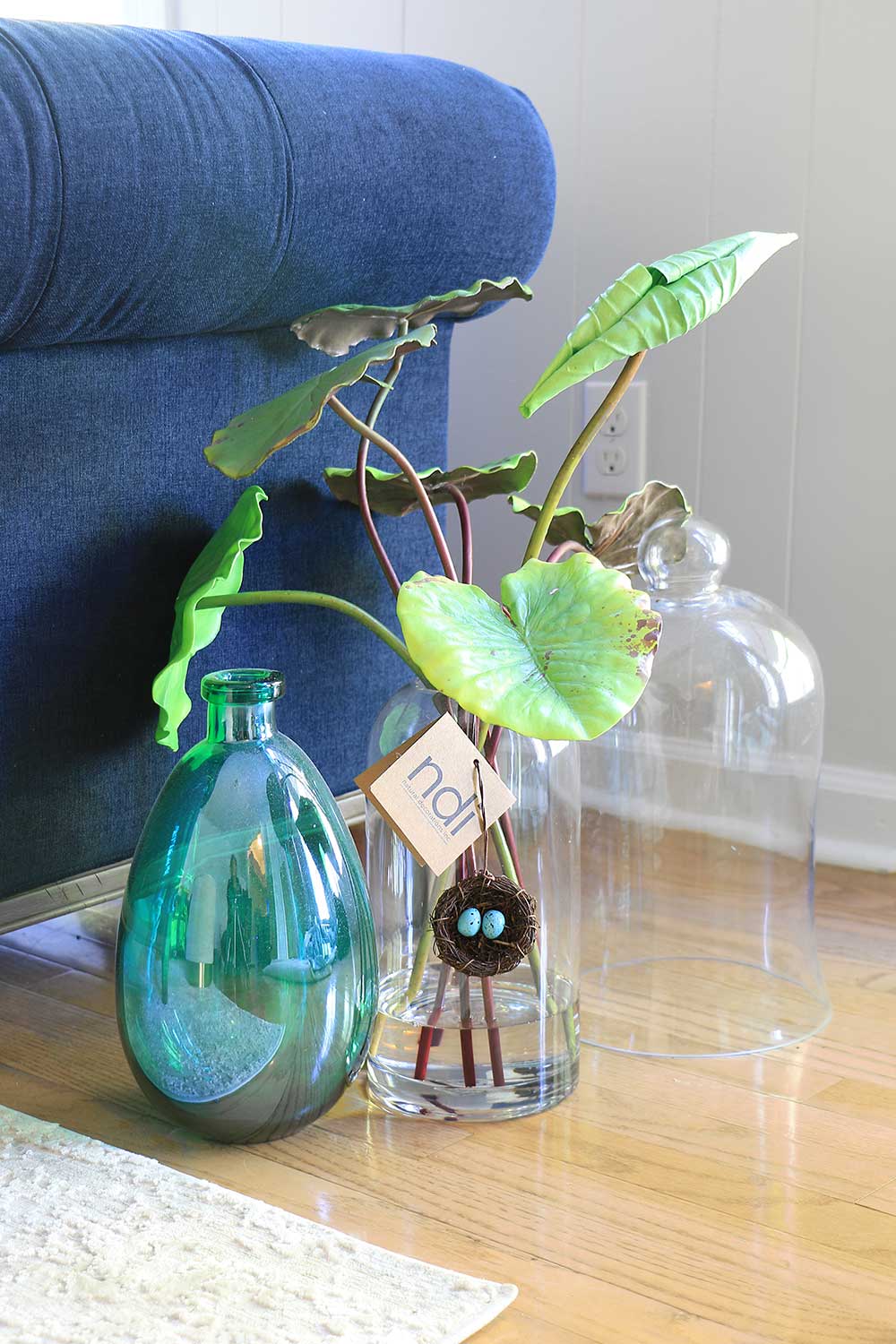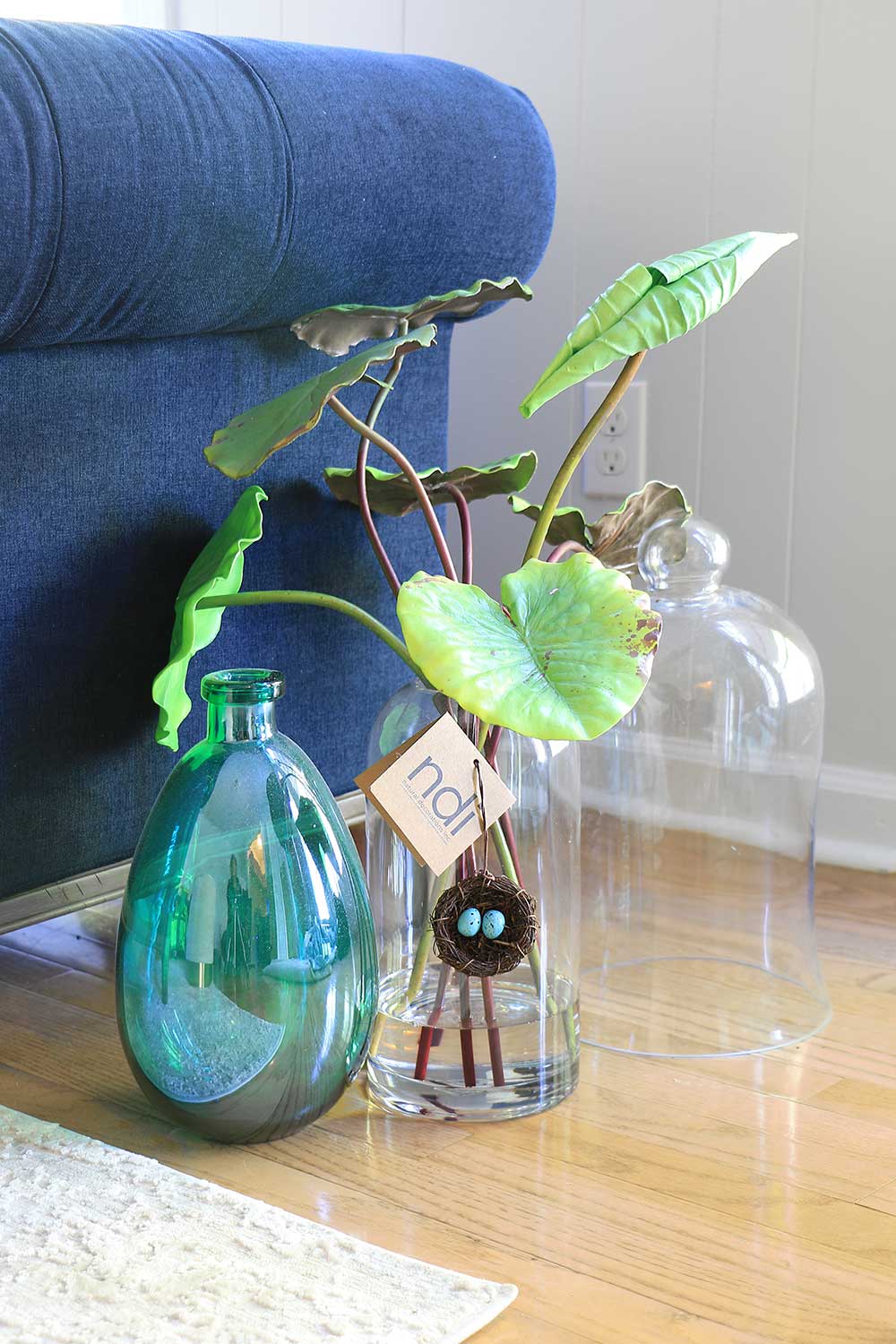 Dashed Fireplace Plans & The Mystery Vent
I had some grandiose ideas for my fireplace at the beginning of this One Room Challenge. Yeah, none of those ideas are panning out. I'm not even at plan B, or C…at this point we're scraping the barrel on plan D. Nobody likes to be on plan D.
It isn't even a plan. It's more like the "winging it" last ditch effort. *cue weeping and gnashing of teeth*
My first plan was to cover the fireplace with a gorgeous veining slab of quartz-like material such as Dekton. But the closest date my local stone engineers could fit me in was mid May. Too late for the One Room Challenge, but hey maybe we just wait and get it done after the ORC.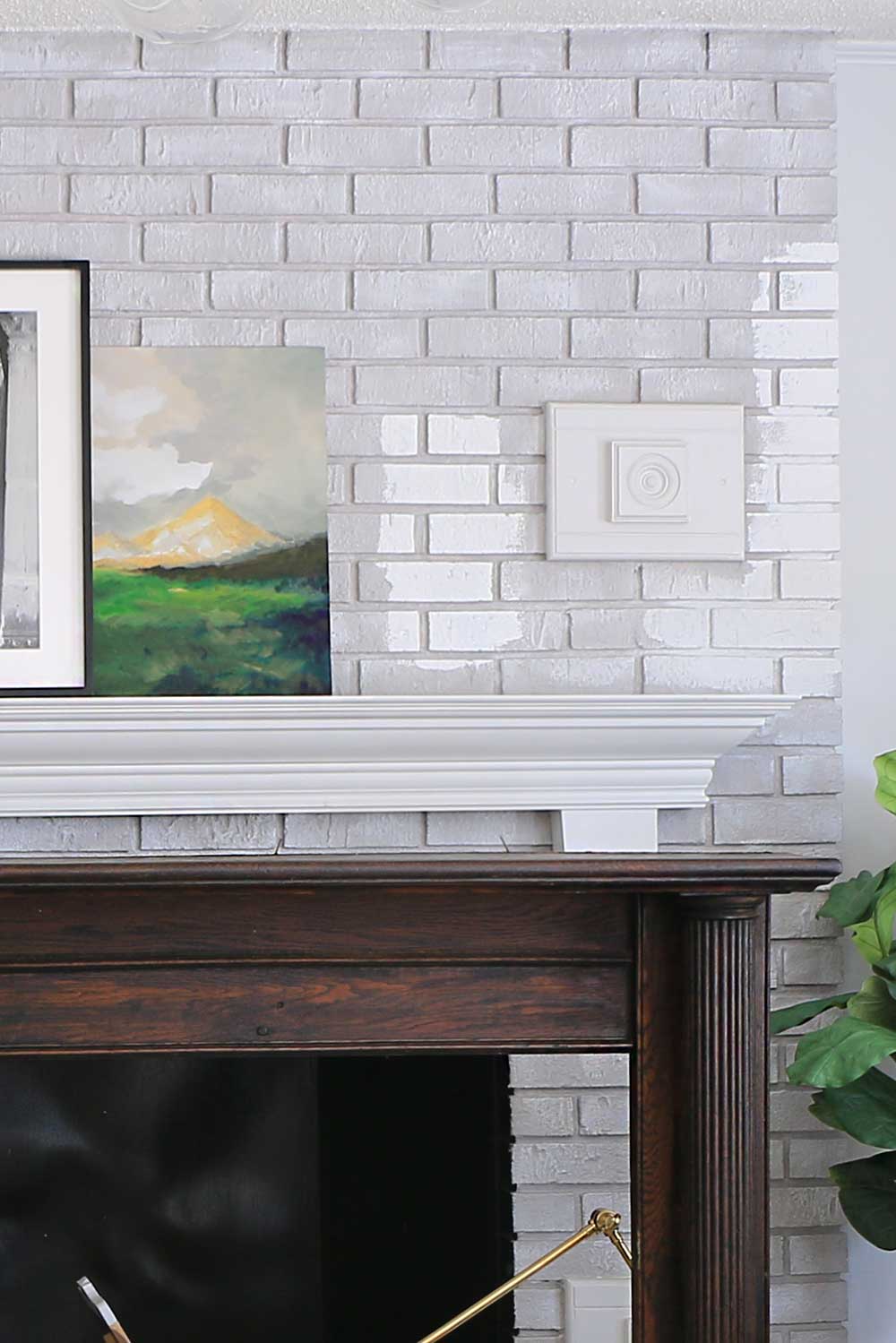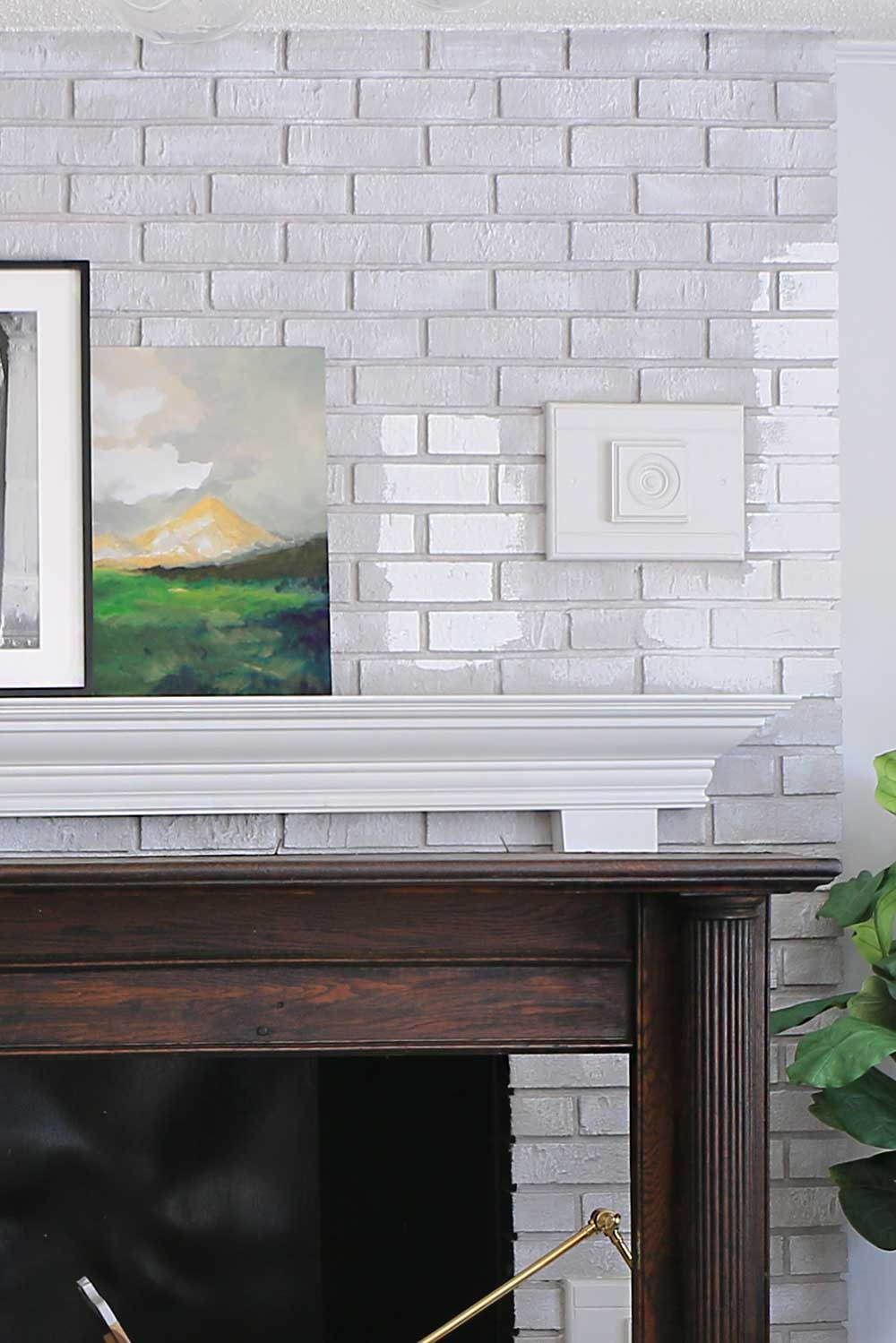 My second plan involved a simple but stunning Art Deco styled fireplace surround made from stone using a cast. Unfortunately that process was more costly than I anticipated, so maybe I could try a DIY version and use a cast and concrete? Well I couldn't find a cast in any style I liked…so there went that idea.
Finally I stumbled across a Facebook marketplace listing for this amazing fireplace mantel that we believe may have some history to it. A very sweet couple sold it to me for a mere $100, and I jumped for joy.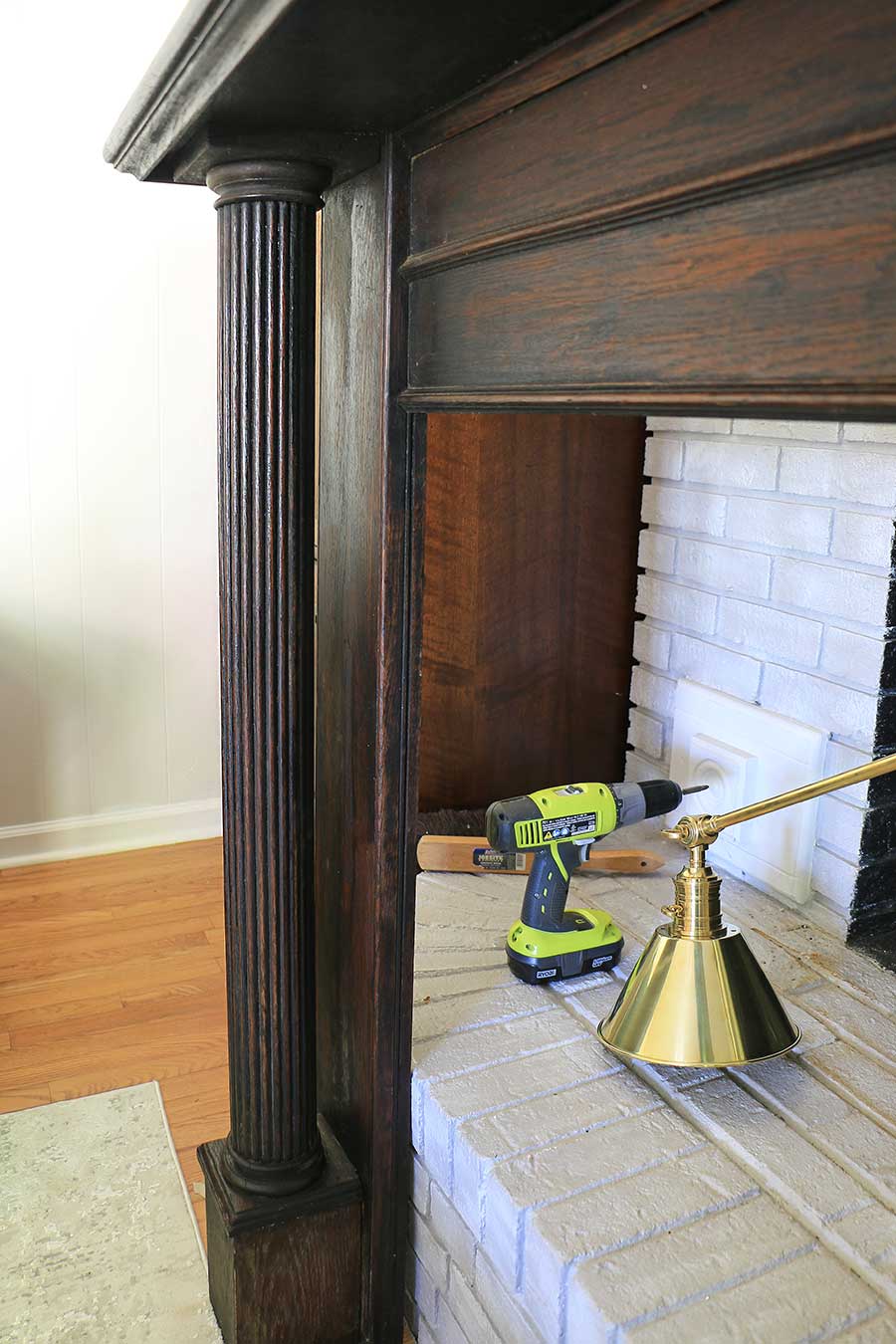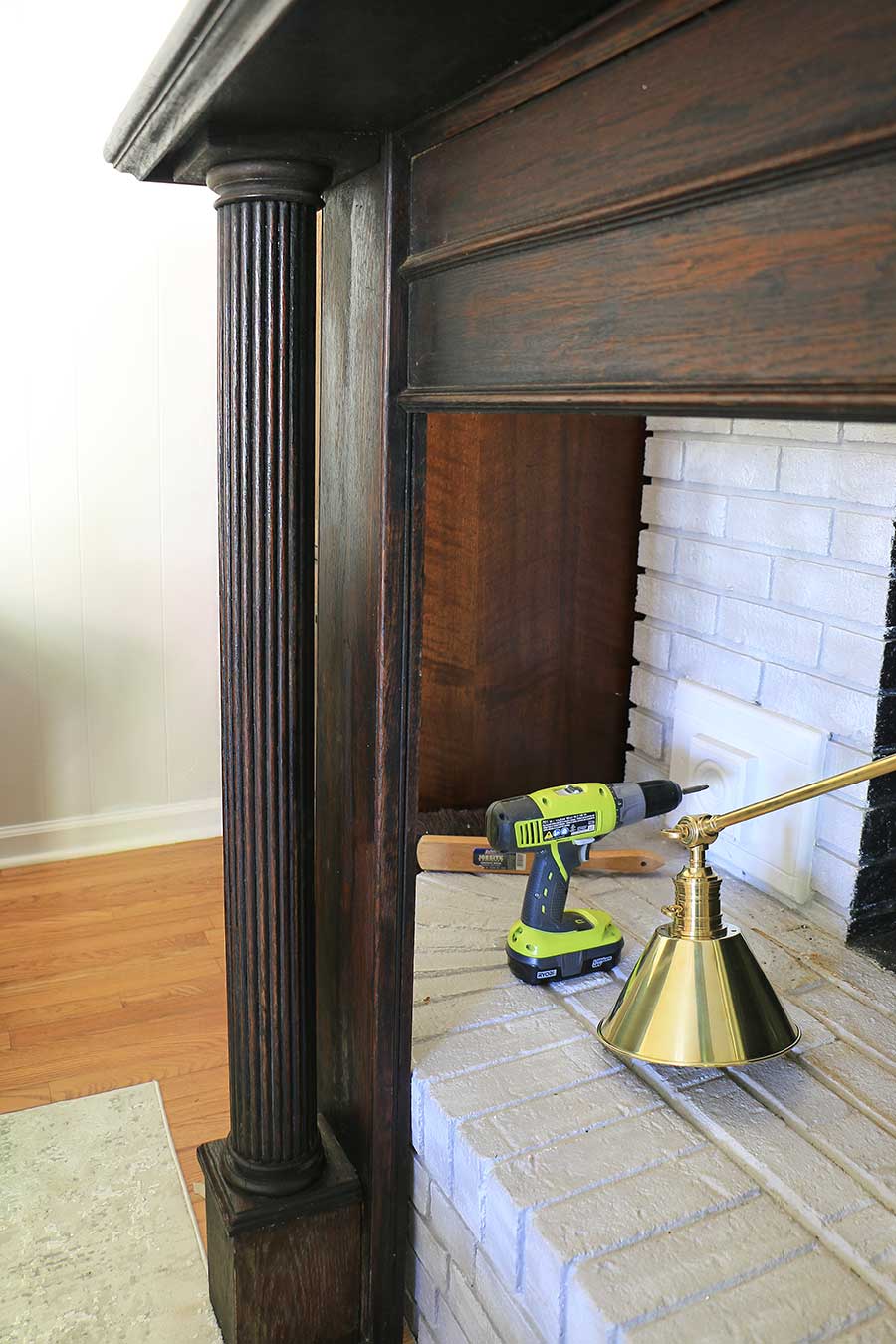 That is, until I realized I had not measured twice…the wooden fireplace mantel and surround is the exact same with of my firebox opening. Oh rue the day! For safety, any wood or combustible surround should be at least 12 inches away from the opening.
I also had plans to add a bit of a German schmear facade across the brick before painting it a lighter color. Only to discover when I tried to remove the decorative moldings that they were covering up secret vents! UGH! But it's okay. I'm going to roll with it and hope for the best.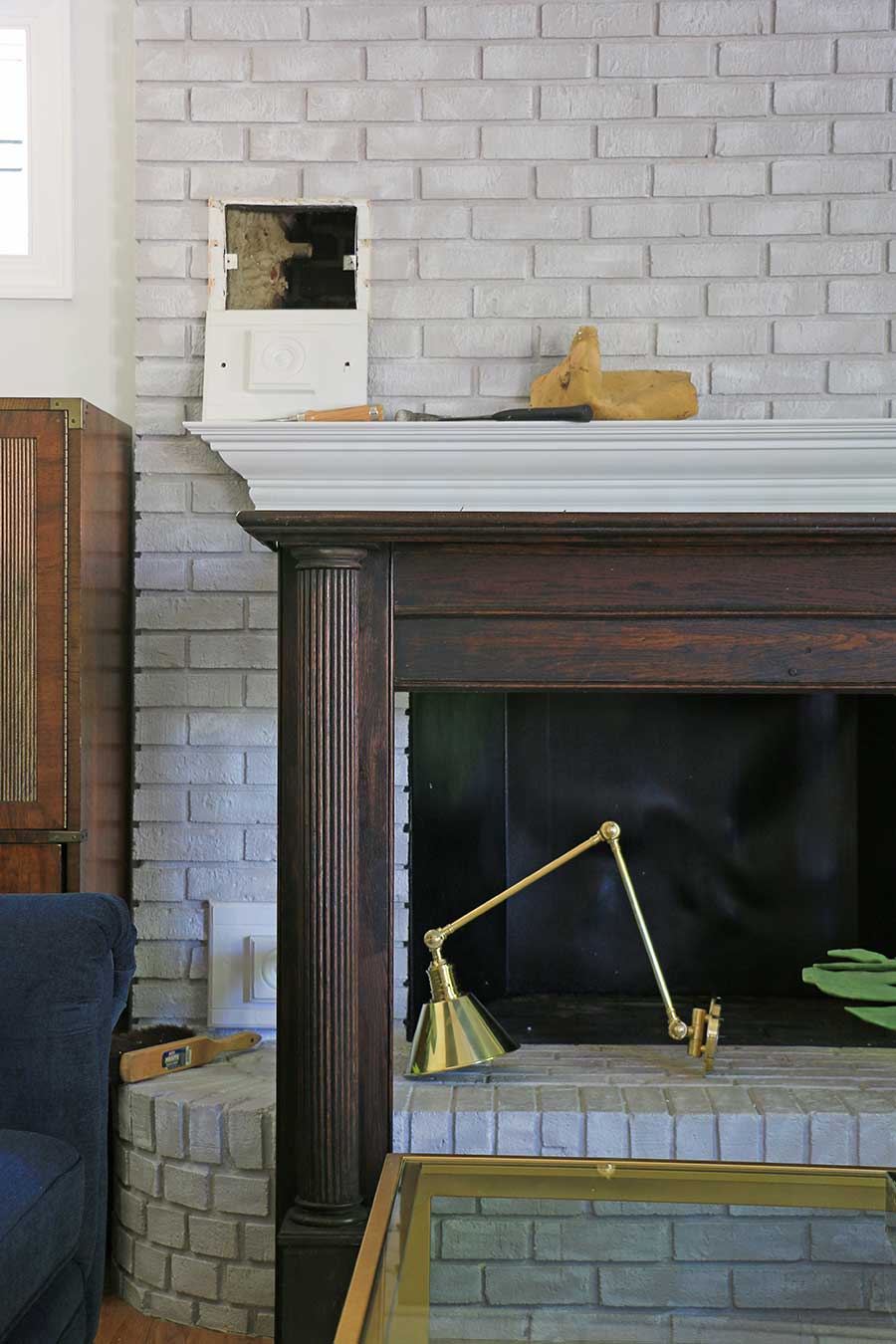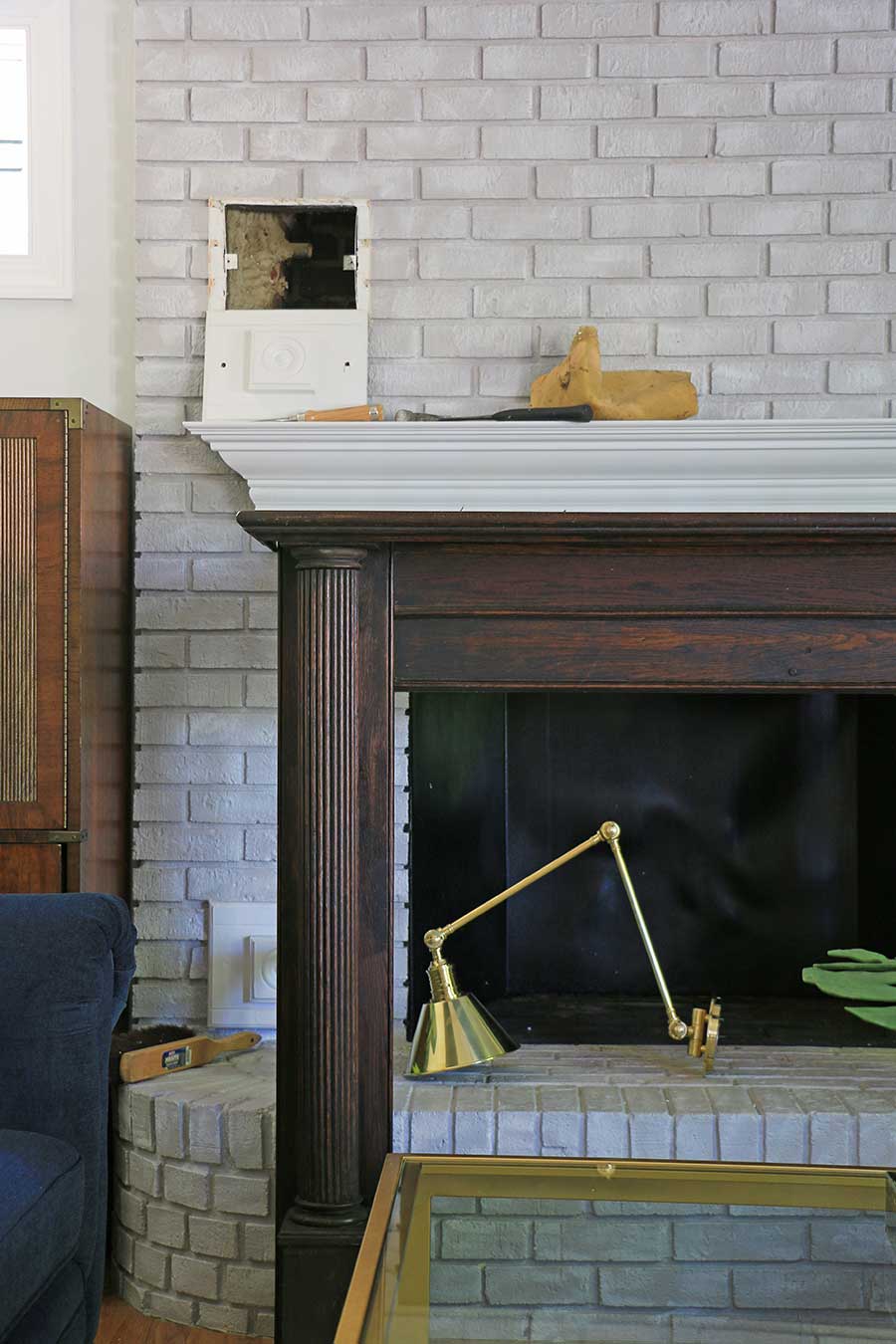 Well, wish me luck guys! Boy am I going to need it…
Check out all the other amazing One Room Challenge Designers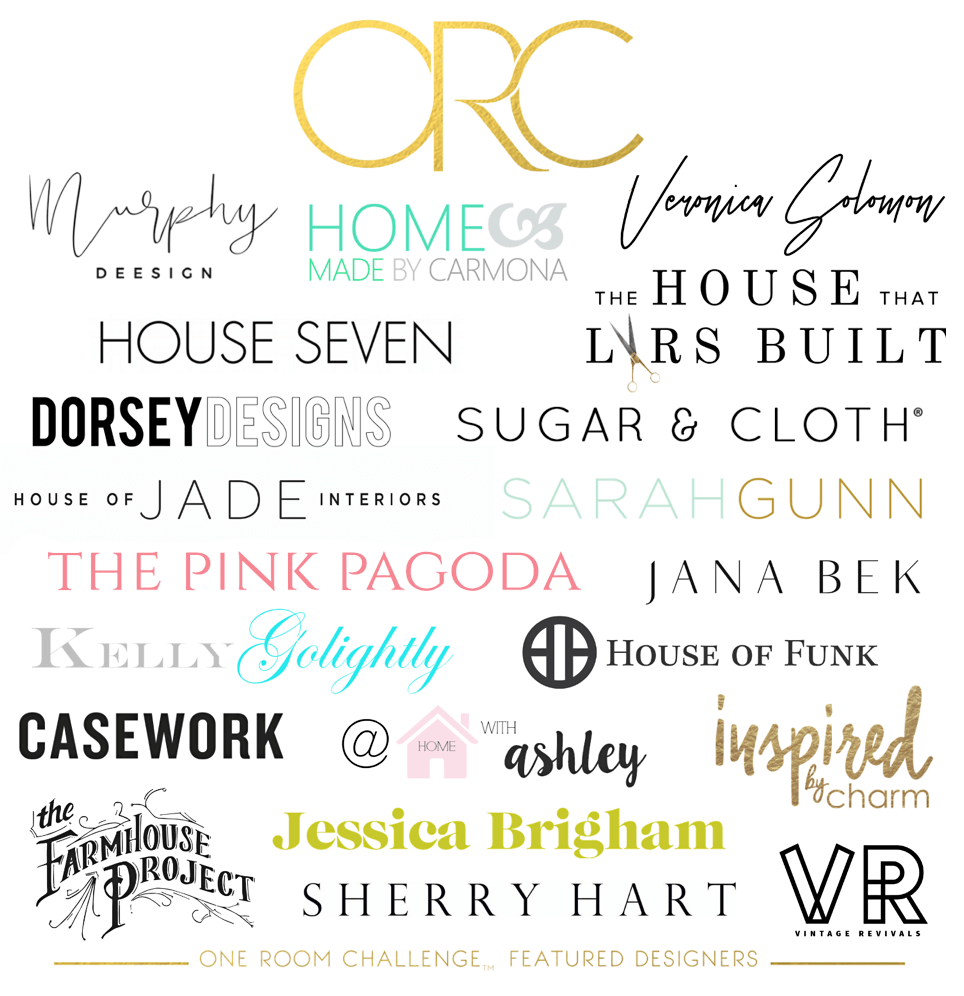 At Home With Ashley | Casey Keasler | Dorsey Designs | The Farmhouse Project | Home Made by Carmona | House of Funk| House of Jade Interiors | House Seven Design | House That Lars Built | Inspired by Charm | Jana Bek | Jessica Brigham |Kelly Golightly | Murphy Deesign | The Pink Pagoda | Sarah Gunn | Sherry Hart Designs | Sugar & Cloth | Veronica Solomon | Vintage Revivals | Media Partner BH&G | TM by ORC
*Thanks to all my One Room Challenge Sponsors…and a special thanks to SWD Studio for the throw pillow covers and NDI for the flowers and faux plants!
Home Made by Carmona One Room Challenge Sponsors
Minted | Lamps Plus | Hudson Valley Lighting | Scout Design Studio | SWD Studio | Overstock | NDI Flowers | Schlage


[go_portfolio id="decorate_landing_page"]