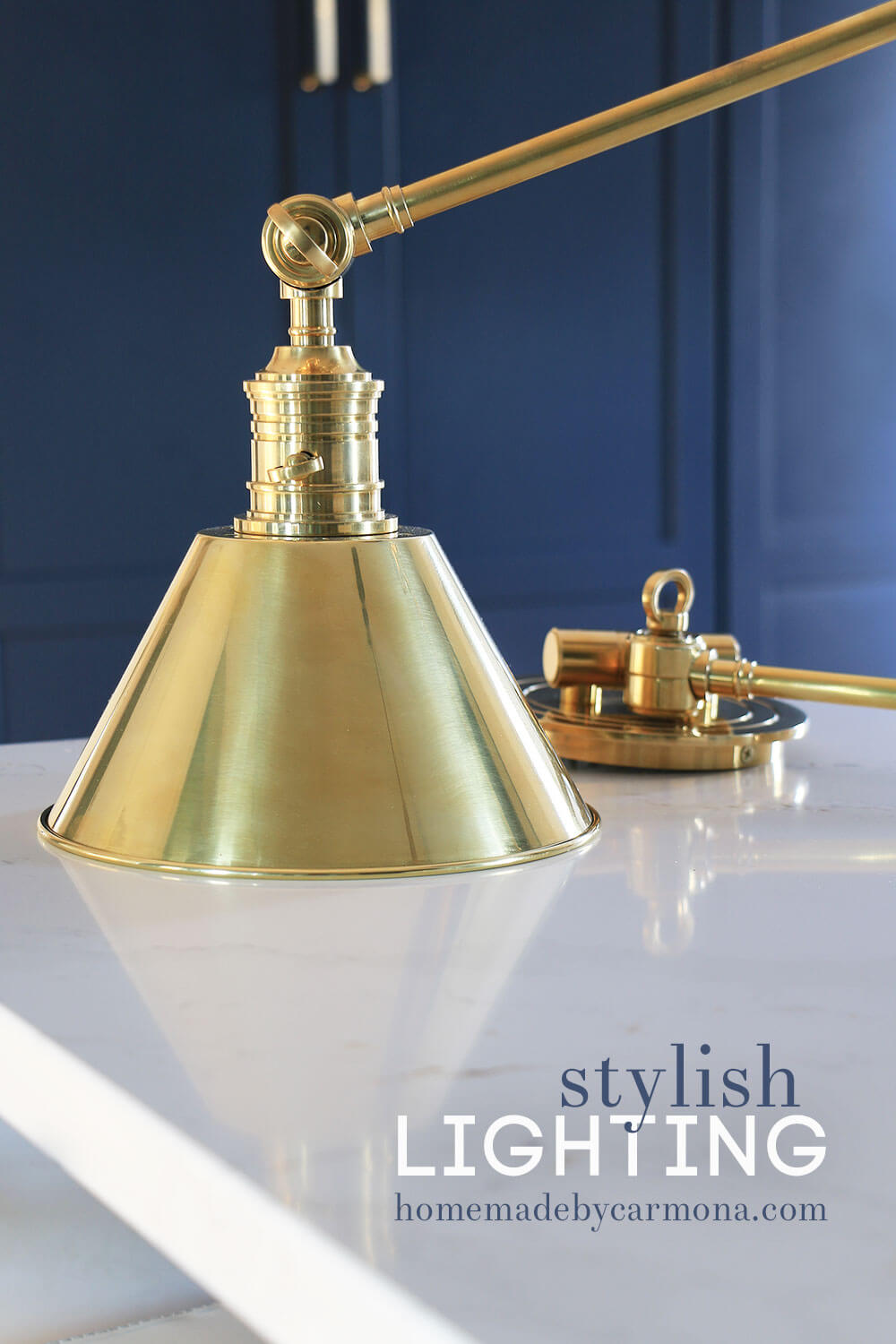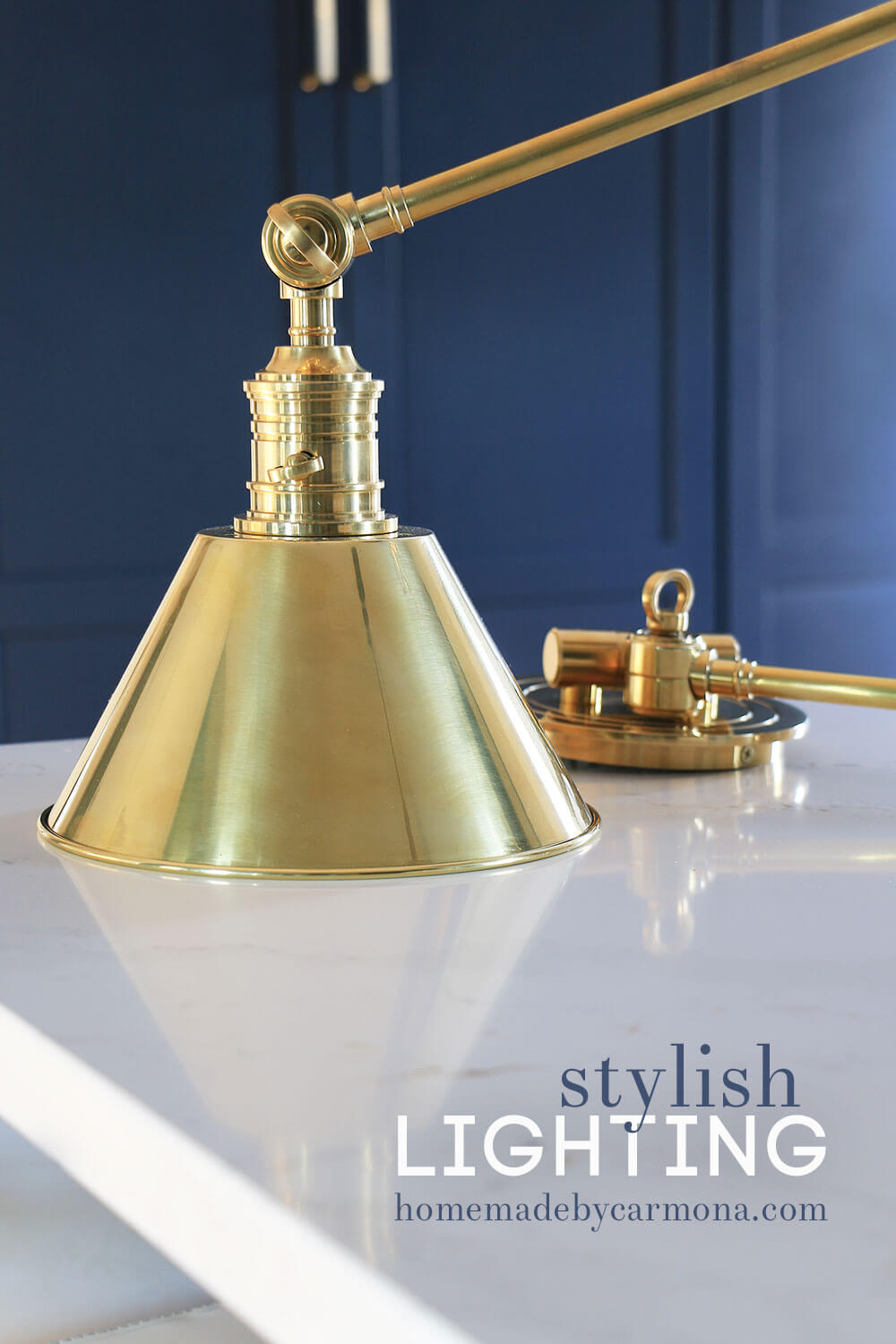 *This post is sponsored by Hudson Valley Lighting Group. Whoop Whoop!
It is week 2 of the One Room Challenge, and while I'd love to say things are in full swing…welllll.
Yup. It still looks more or less like this. *Cue the crickets*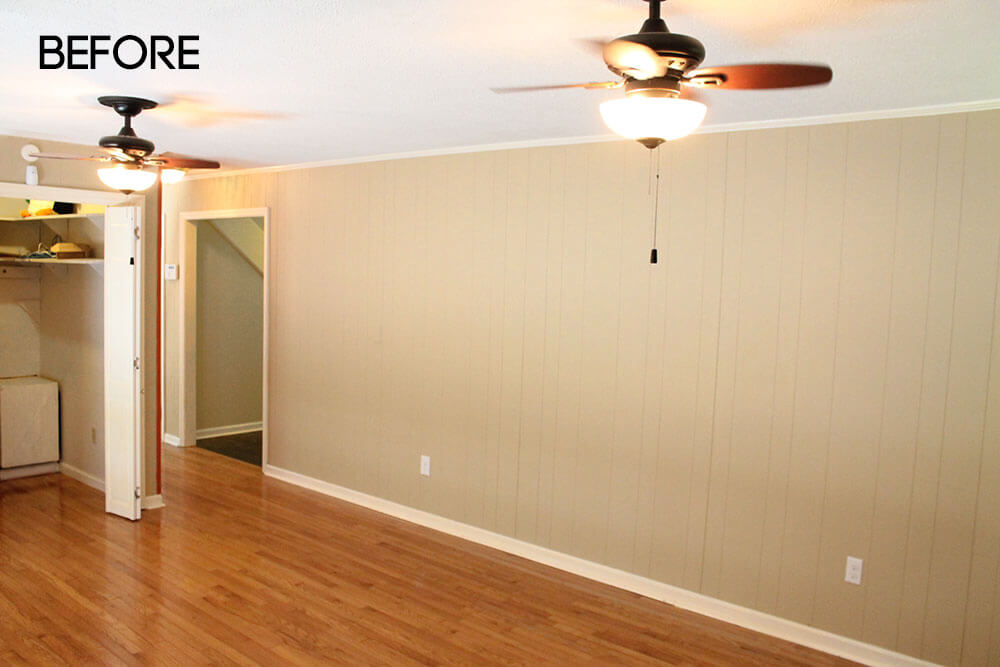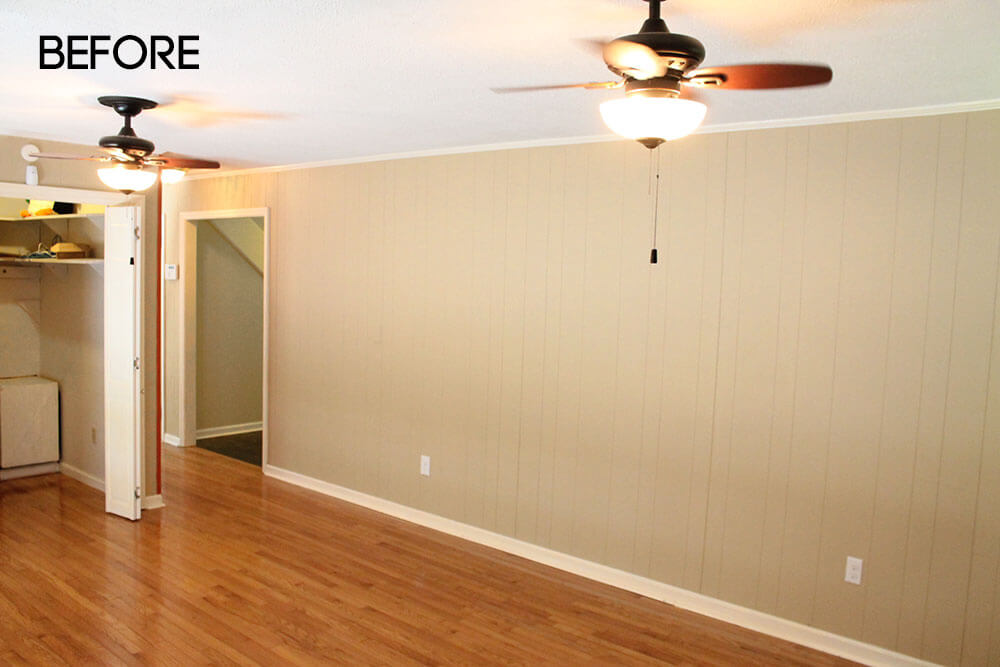 Except there is still junk that hasn't been cleared out, and there are a few test swatches painted on the wall. So actually it's worse.
For all of you who are participating in the One Room Challenge and you have nothing to show yet. It's going to be alright! We'll be okay….probably. 😀
In case you missed last week with all the before pictures (and a few product sneak peeks!), check it out in my One Room Challenge Week 1 post!
On the bright side (corny pun intended), early this morning I installed my two semi-mount ceiling fixtures. But now I'm trying to figure out how to install my Hudson Valley Lighting sconces.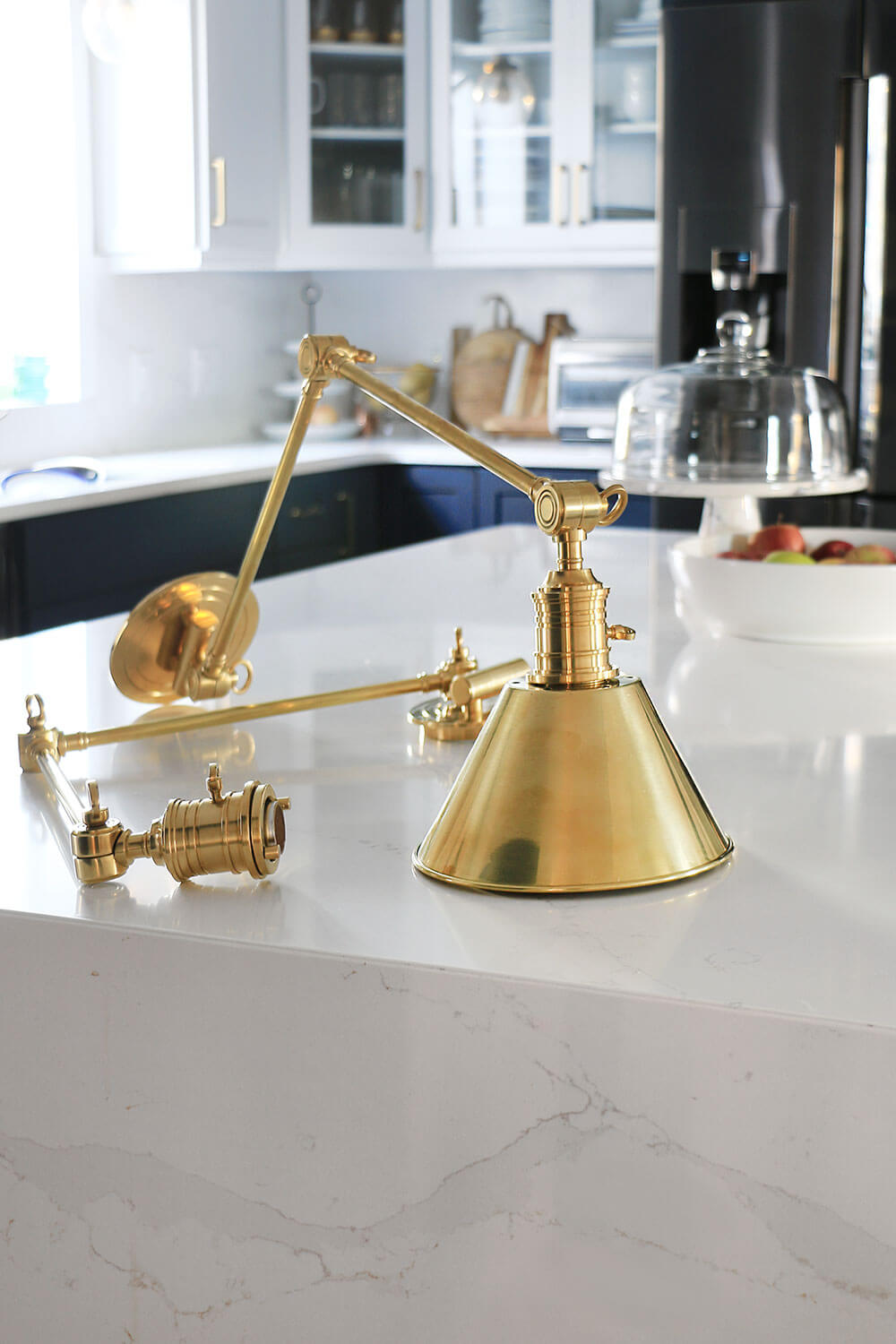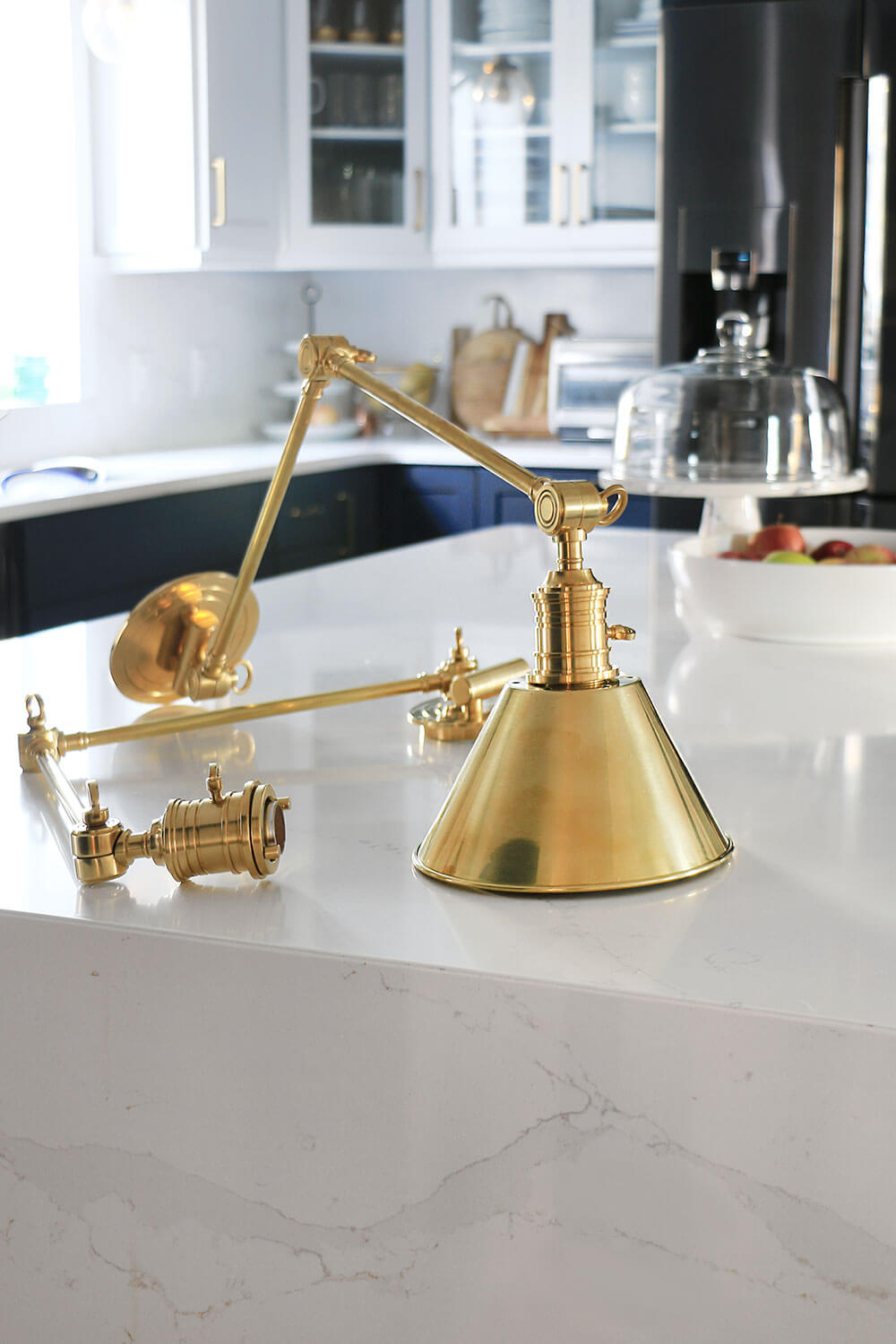 High Point Market Visit
Okay, so I might be so behind because I happily spent most of the week at High Point Market. But it's okay, because I gained all kinds of inspiration for my space and got to see Hudson Valley Lighting Group (one of my esteemed sponsors) in action.
Their showroom was in-cre-di-ble. Although, it also left me drooling over other light fixtures I didn't pick. I would see one and go "oh, I should have gone with THAT one", then turn around and be completely distracted by another one on the other side of the room I also wanted.
Okay Carmona, you can't turn your family room into a lighting showroom…stop it!
You walk into the showroom and it's just rooms of walls and lighting, and more walls of lighting stretching on and on.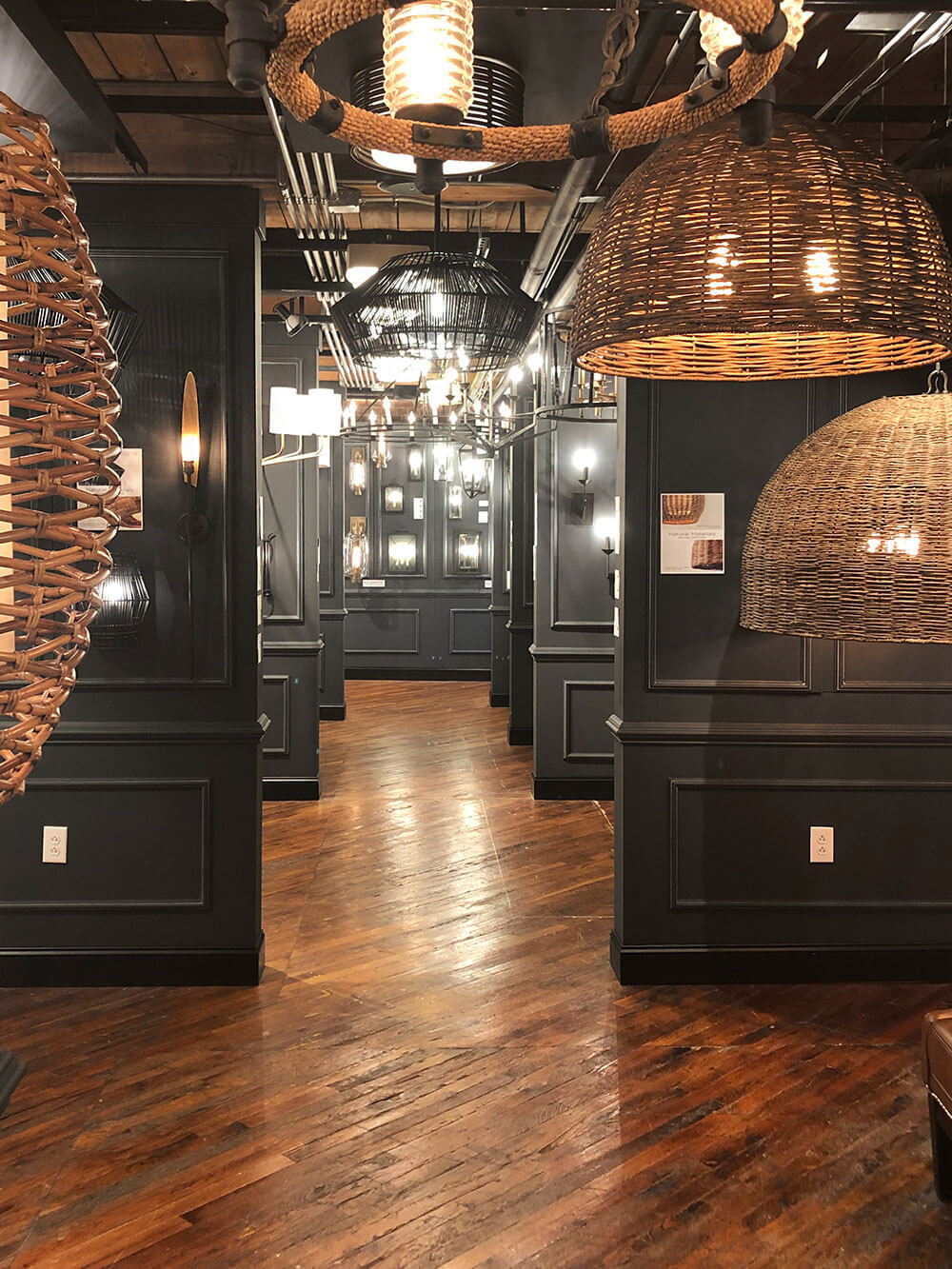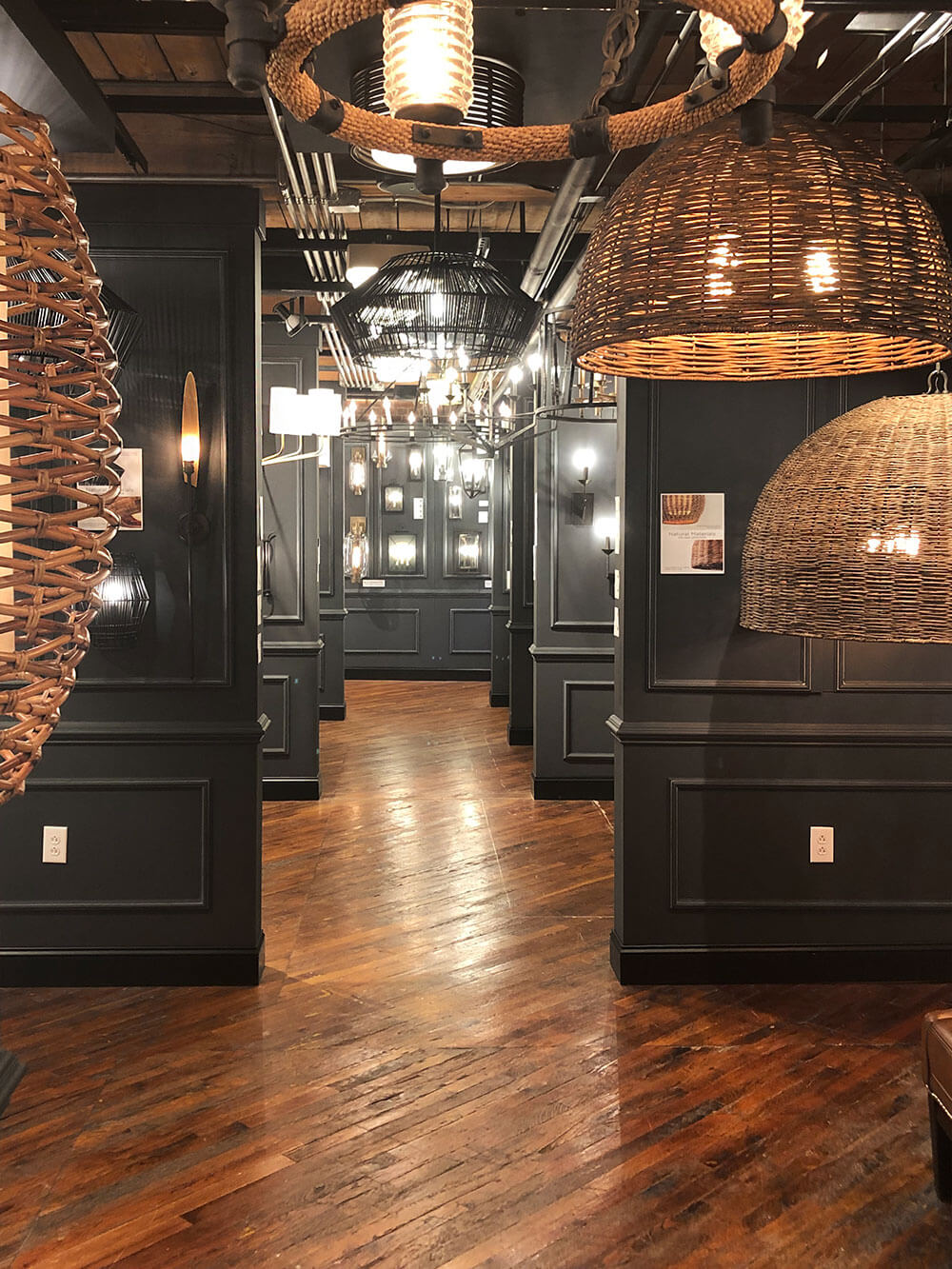 One of the fixtures that caught my eye was the Raef 6-light chandelier. I would totally have this in my living room if it wasn't for my underwhelming 8ft ceilings.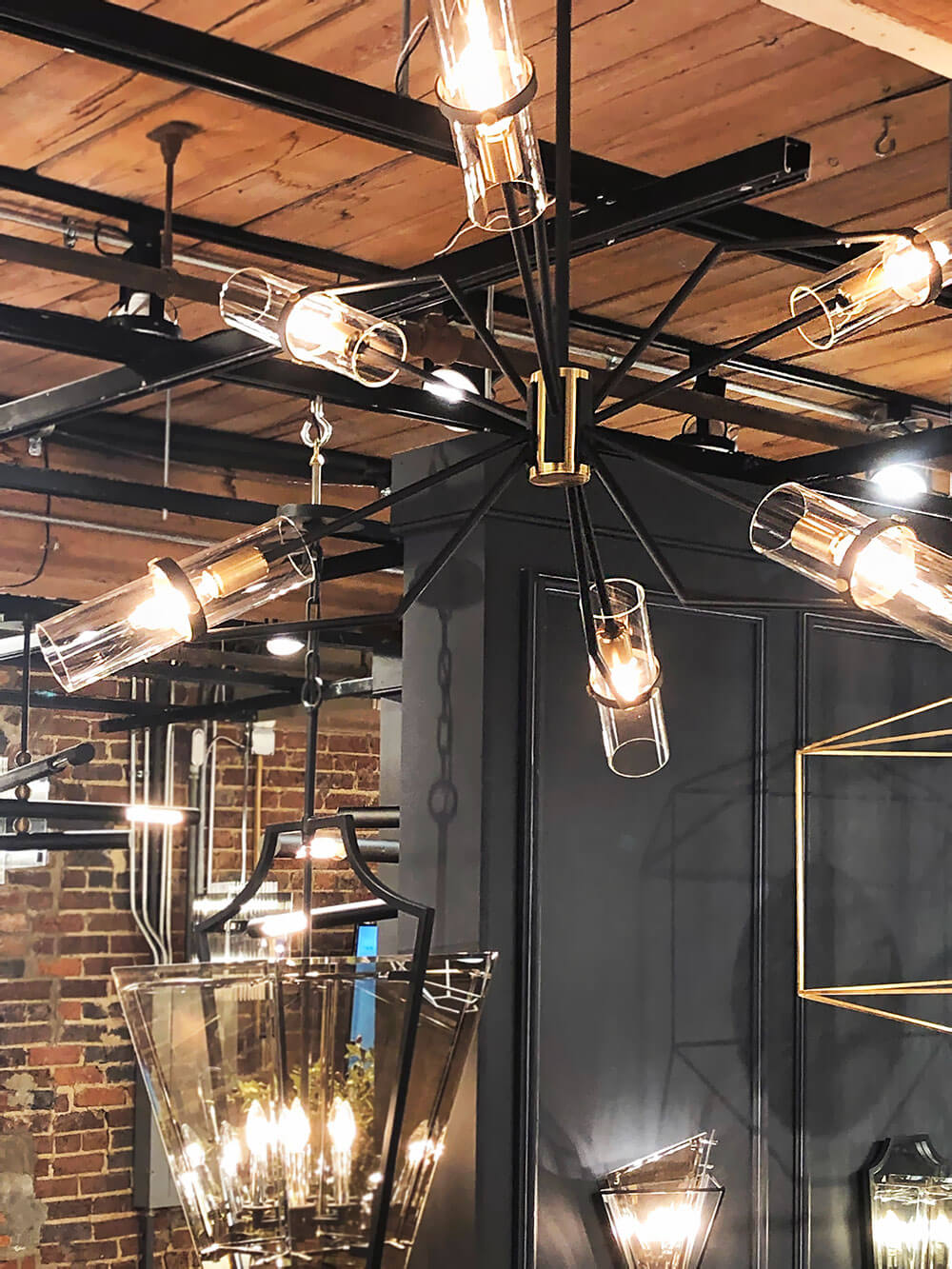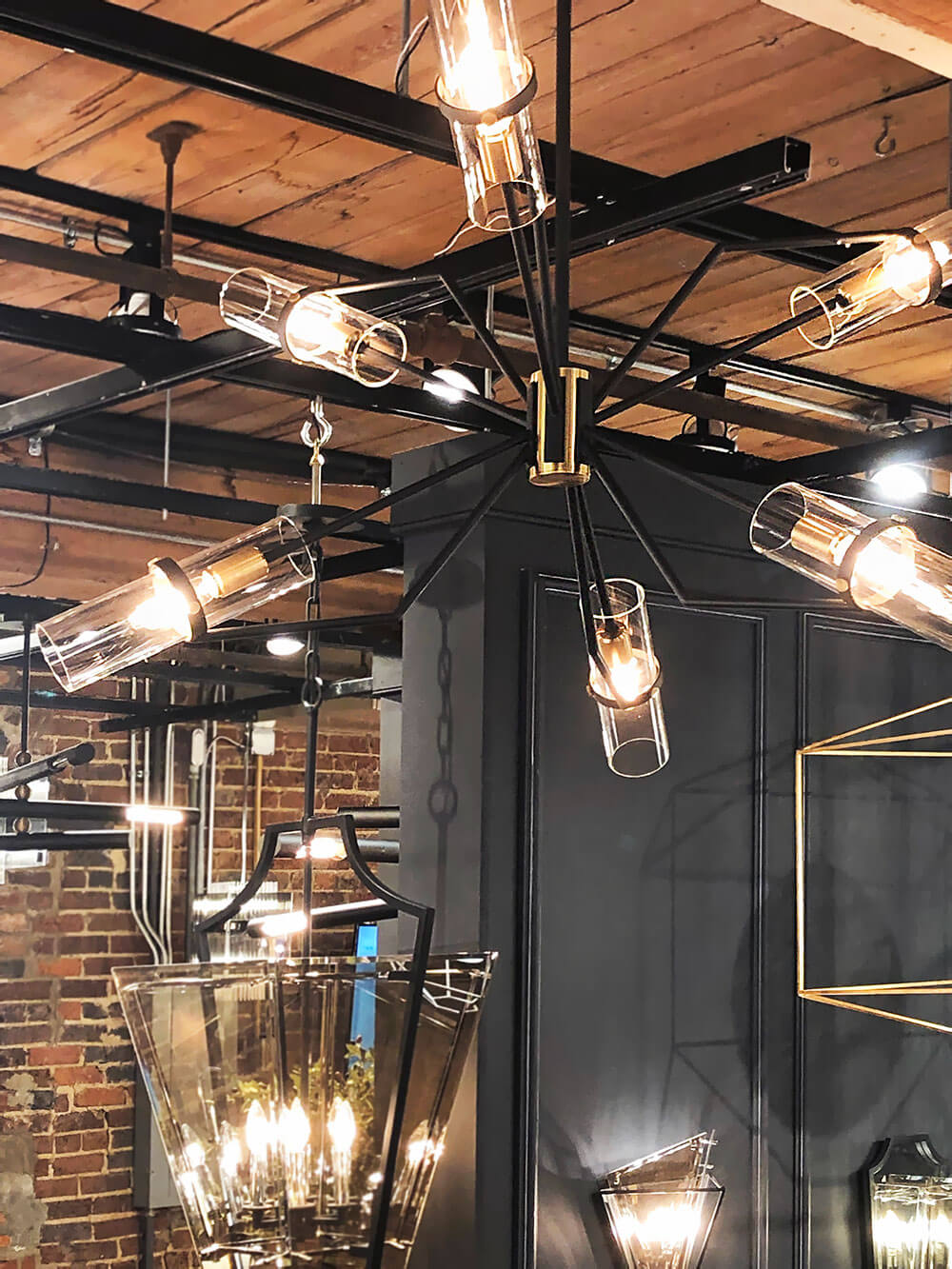 I promised my girls I would consider some of their pet peeves in this design. Apparently they find fixtures that hang low frustrating. Something about forgetting and banging the broom into it when cleaning the hardwood floors. That leaves me with a headscratcher…what is this weird method of sweeping that causes a broom handle to nearly scrape 8ft ceilings??
Either way, I decided to play it safe (from the dastardly broom handle) and go with a semi-flush mount fixture in the family room.
Speaking of flush mounts and semi-flush mounts, check out these really unique Mitzi flush mounts. I love that they have unique shapes…they would be stunning in my hallway. Just say'in.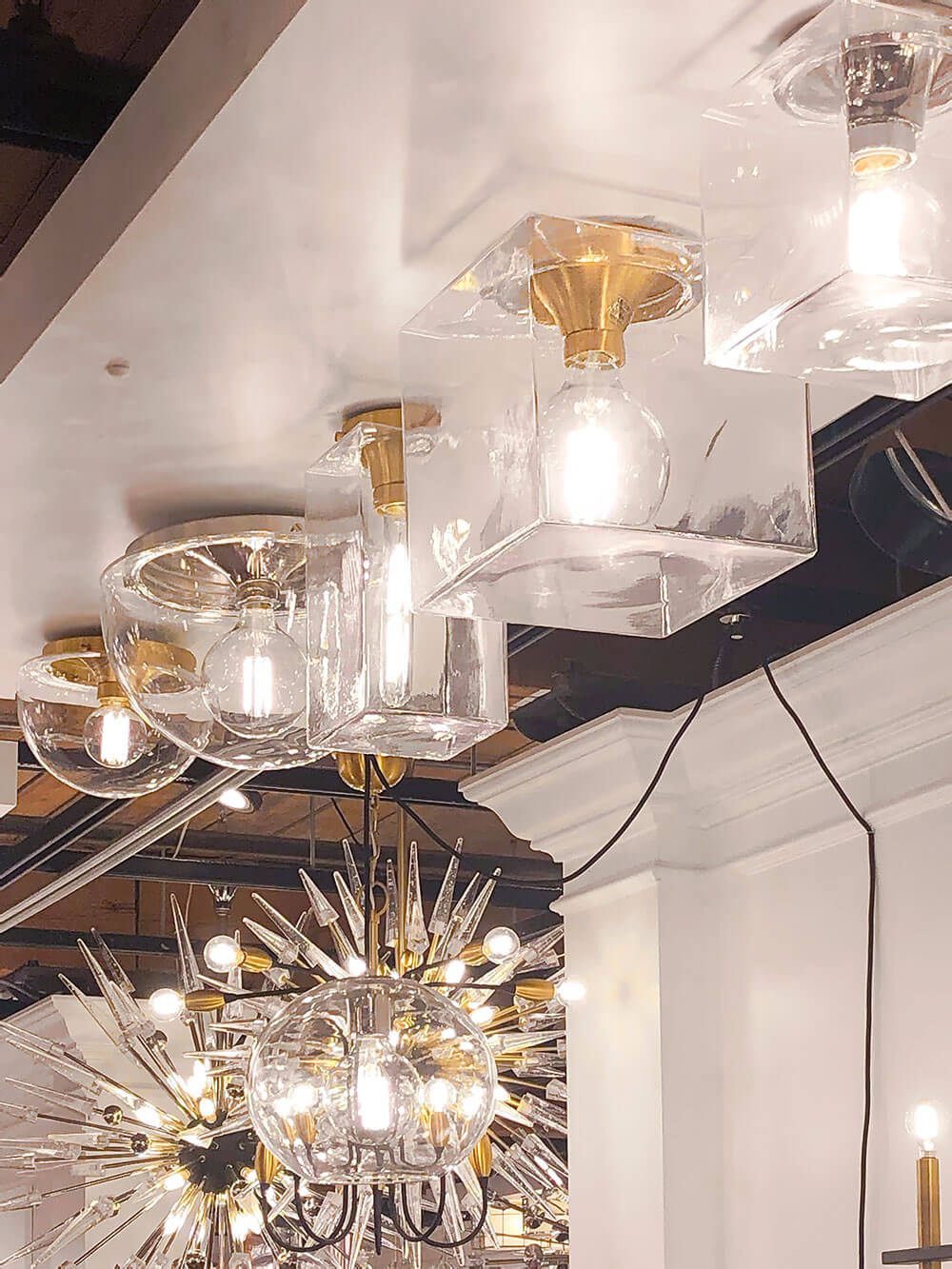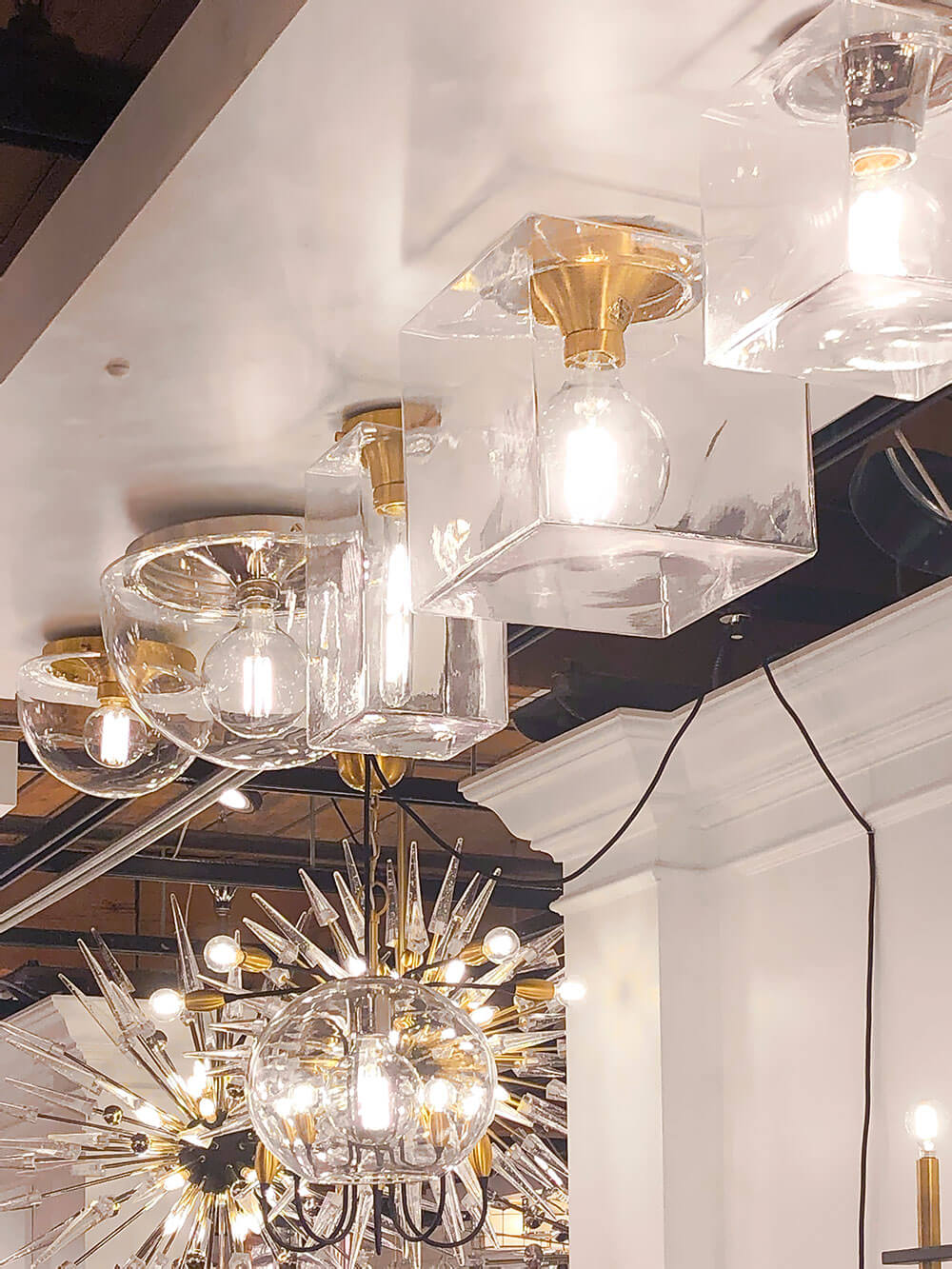 Well, I need to go to figure out how to get my fireplace done and wired for sconces. Hm.
Wish me luck guys!
Check Out All The ORC Designers!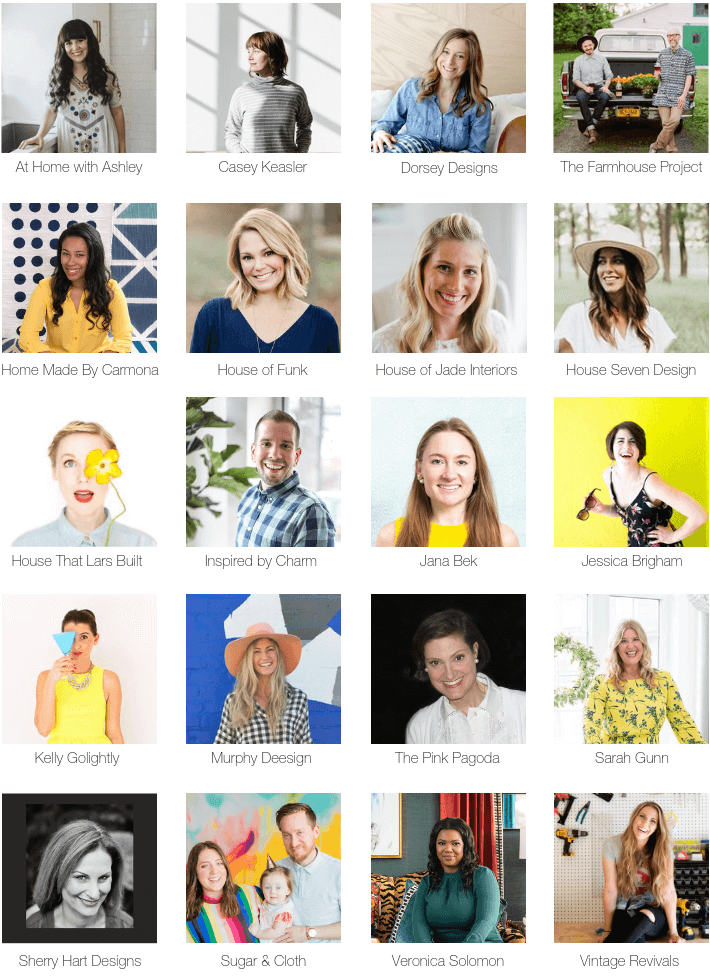 At Home With Ashley | Casey Keasler | Dorsey Designs | The Farmhouse Project | Home Made by Carmona | House of Funk| House of Jade Interiors | House Seven Design | House That Lars Built | Inspired by Charm | Jana Bek | Jessica Brigham |Kelly Golightly | Murphy Deesign | The Pink Pagoda | Sarah Gunn | Sherry Hart Designs | Sugar & Cloth | Veronica Solomon | Vintage Revivals | Media Partner BH&G | TM by ORC
*Thanks to all my One Room Challenge Sponsors…and a special thanks to Hudson Valley Lighting for the stunning fixtures!
Home Made by Carmona One Room Challenge Sponsors
Minted | Lamps Plus | Hudson Valley Lighting | Scout Design Studio | SWD Studio | Overstock | NDI Flowers | Schlage


[go_portfolio id="decorate_landing_page"]