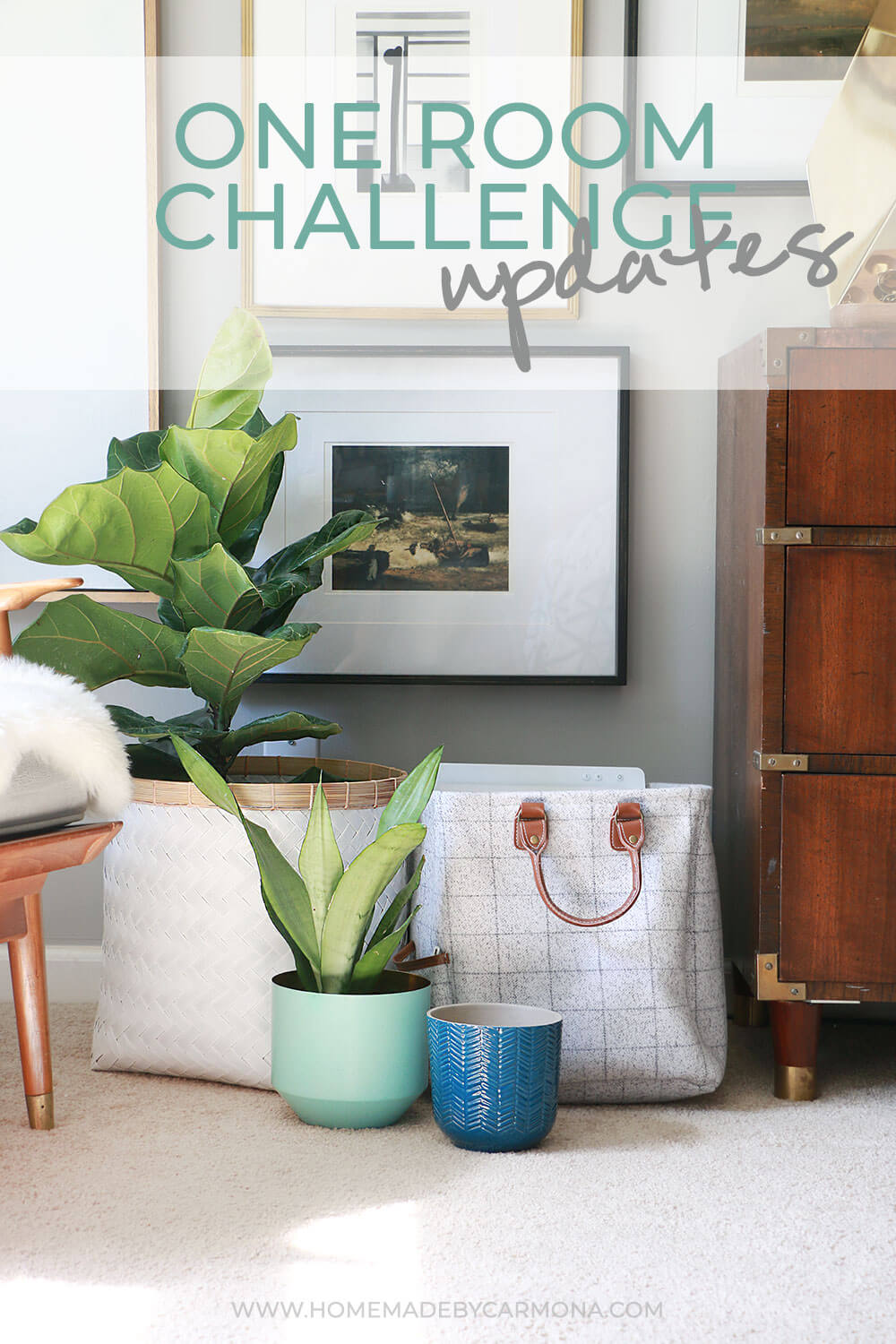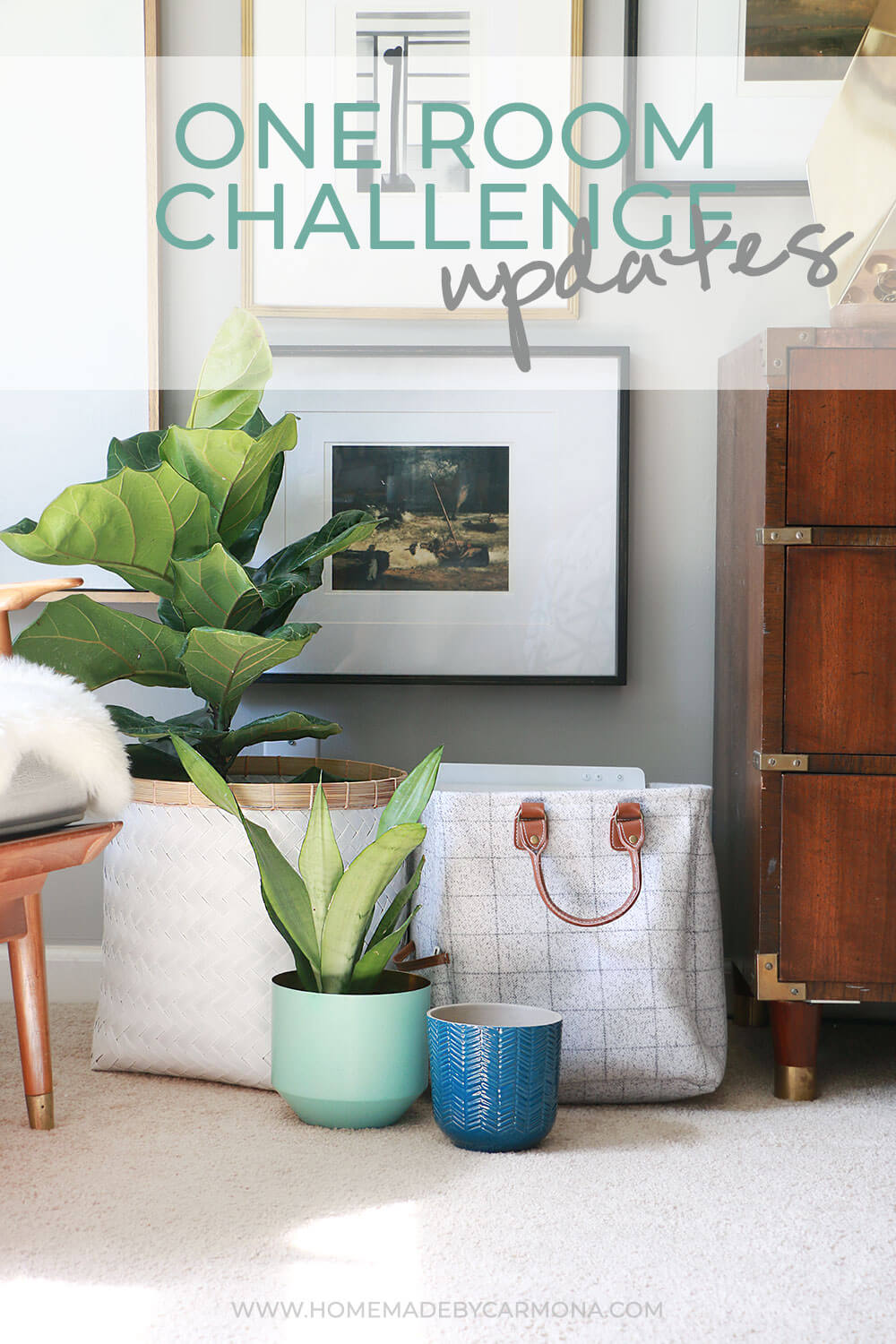 Guys, it's week 5 of the One Room Challenge, and I'm stuck in bed sick. As in chills, fever, and the incapability to do common things like stay upright on my legs for more than 5 minutes at a time, or eat. Blegh.
I guess there isn't going to be much progress to share this week guys…honestly I'm starting to wonder how much I'm going to get done before next week's big reveal. Aaaagh! Wish me luck (and wellness)!
What I did get since the last time I checked in was a few cute items for my "office" space…which is pretty much just the desk near my bed.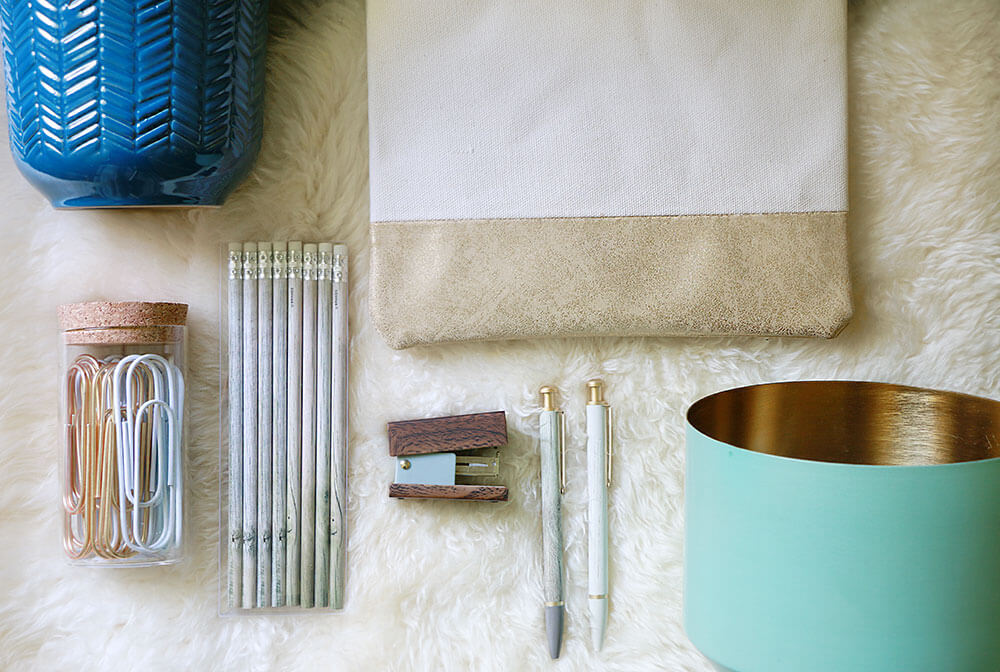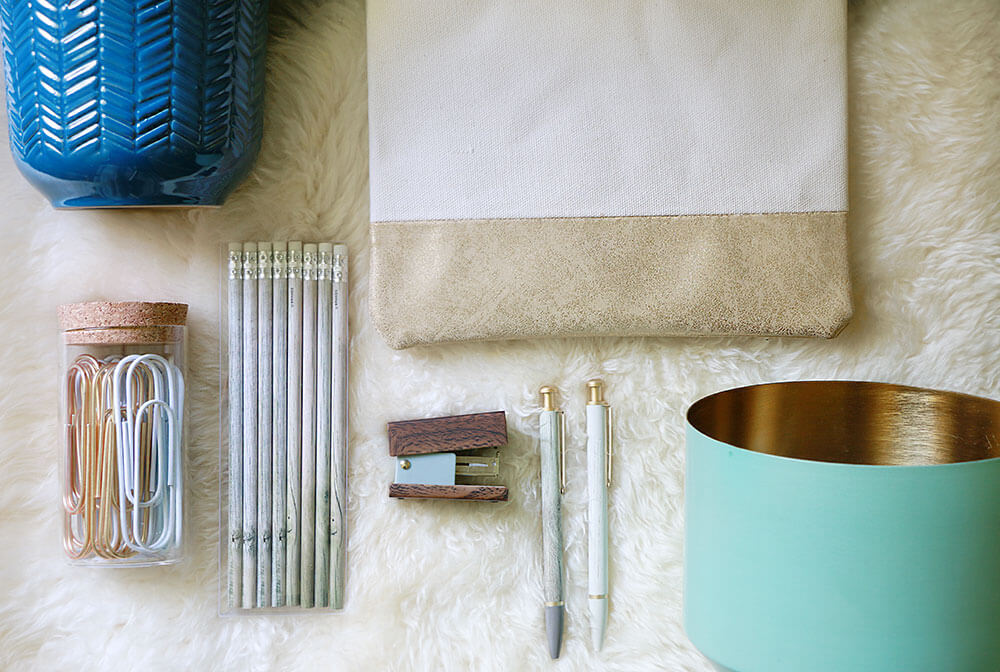 I admittedly have a bit of a weakness for zippered bags…they are my organizing go-to. I mean c'mon, they are cute AND handy. Right? Someone help me justify this.
Or maybe it was the cute little tassel at the end that gets me. I may have a small issue when it comes to key ring tassels too; there are only so many keys that need separate rings.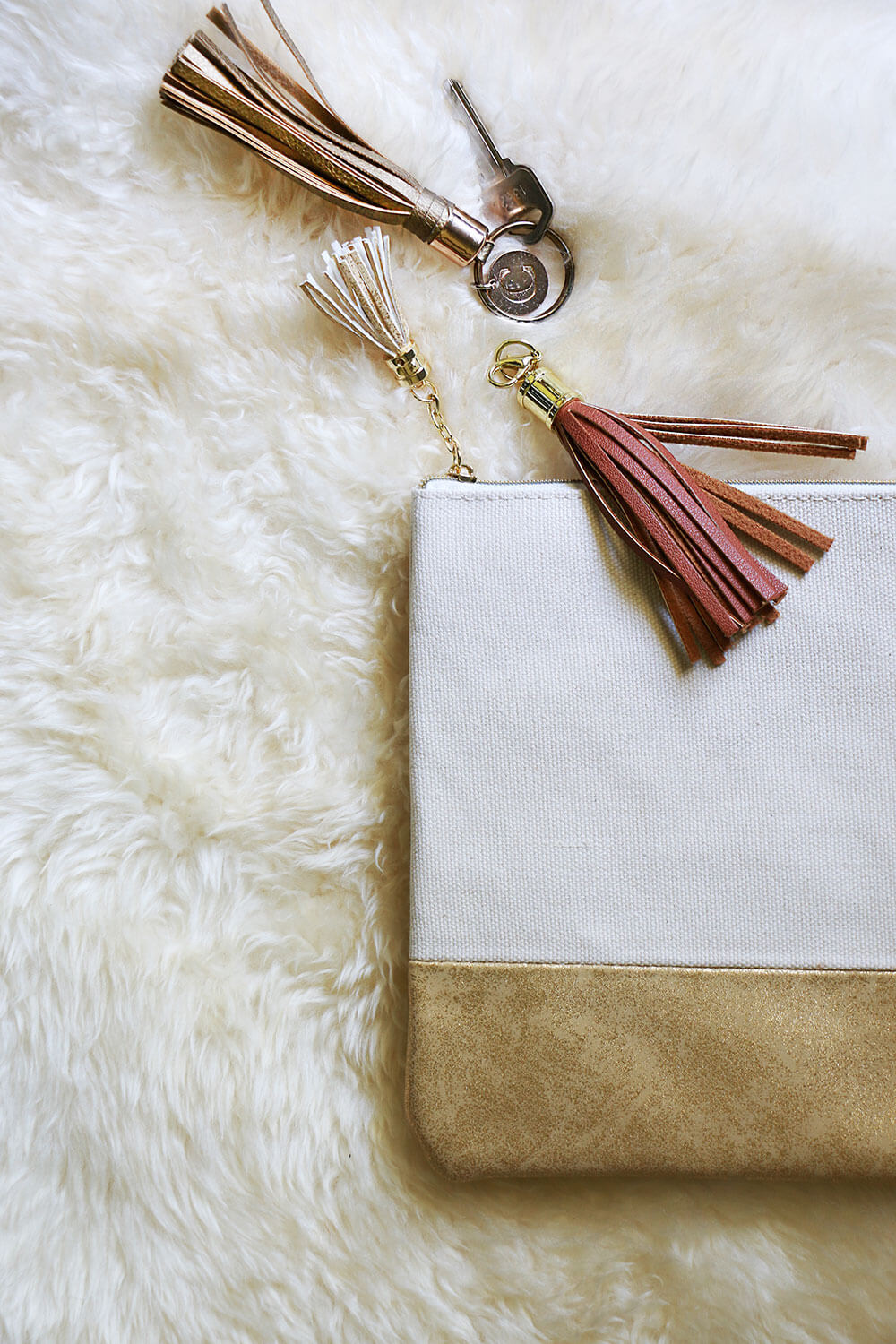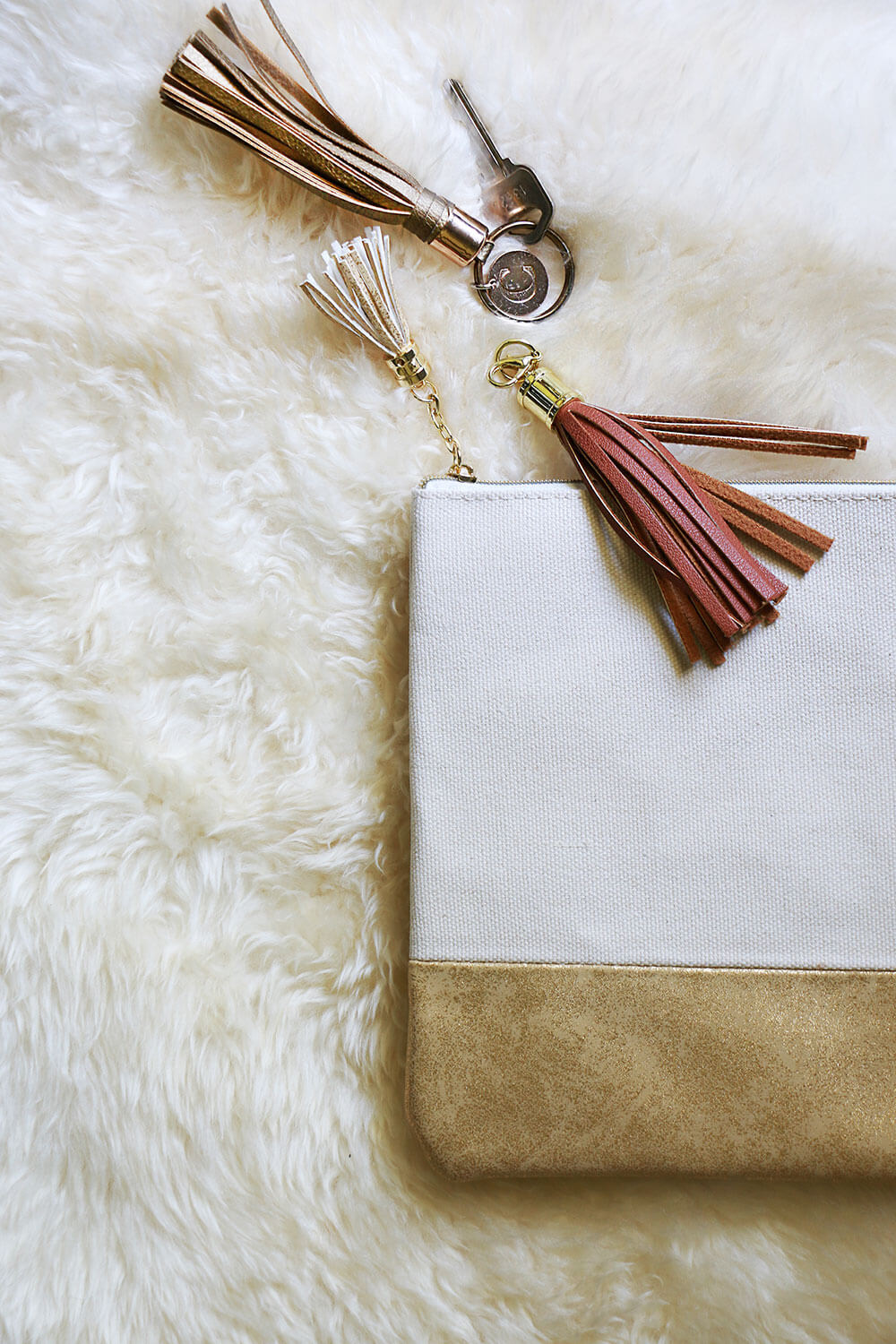 I also found some really gorgeous acrylic shelves on Amazon (here's the affiliate link). But I think the holders need a little brassier gold, so I plan to spray paint them before installing these bad boys.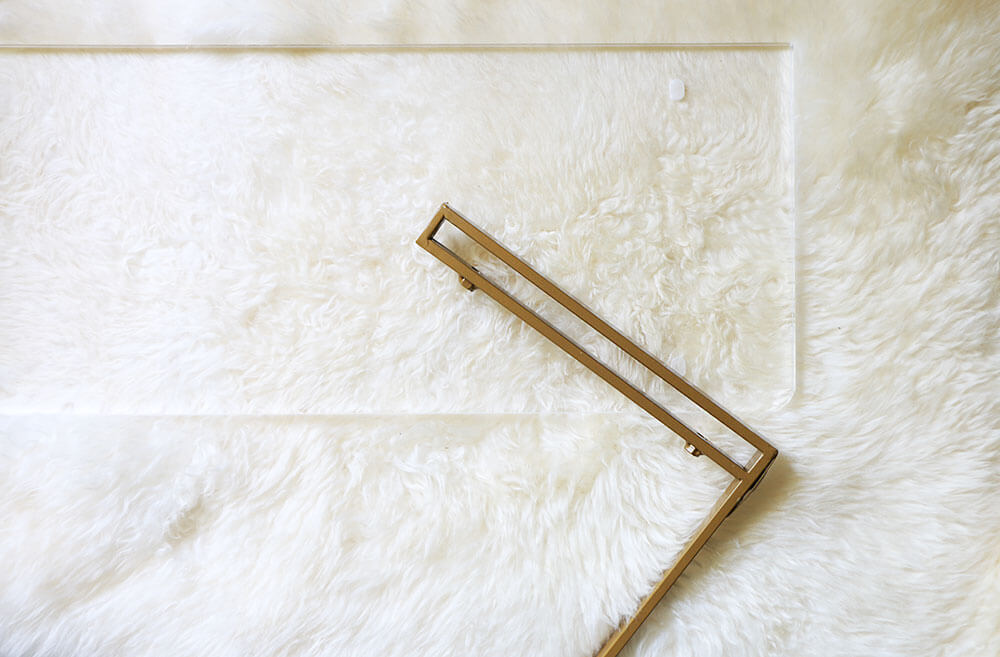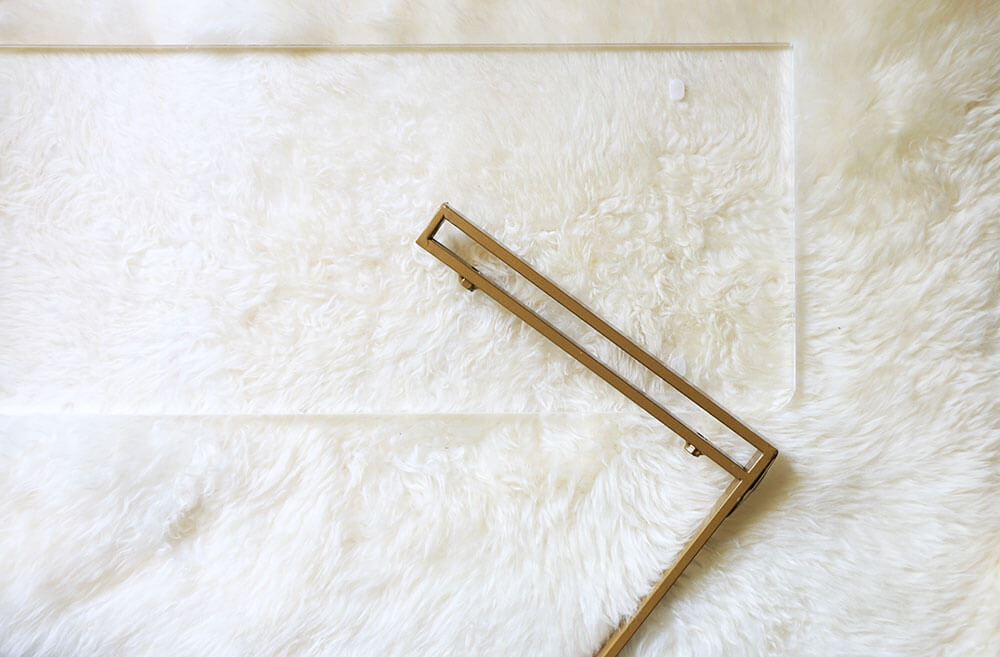 But there is one other possibility for the wall above my desk I'm considering before I whip out the spray paint.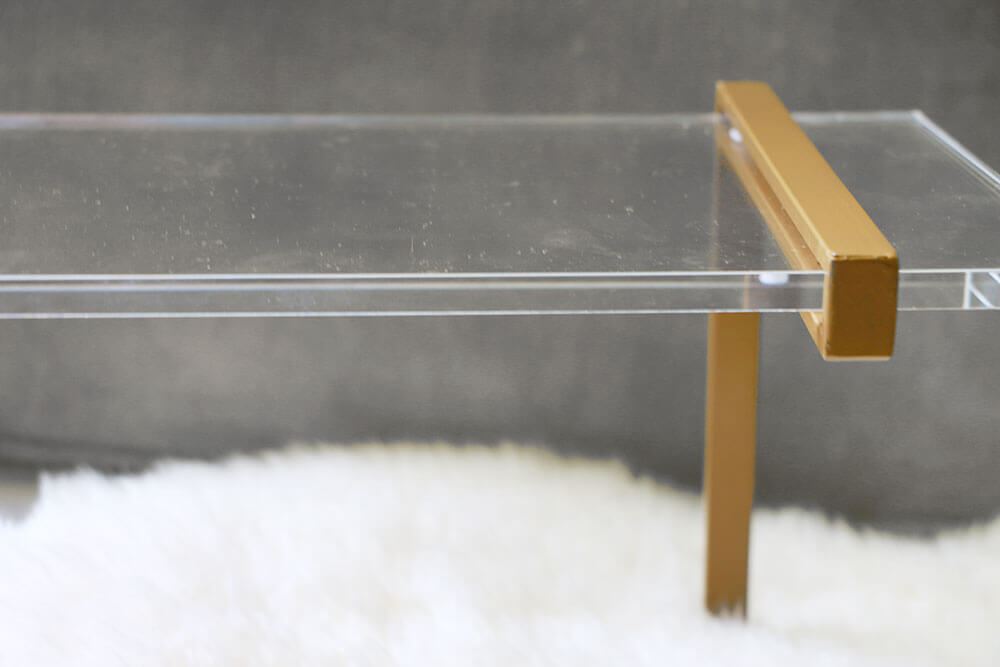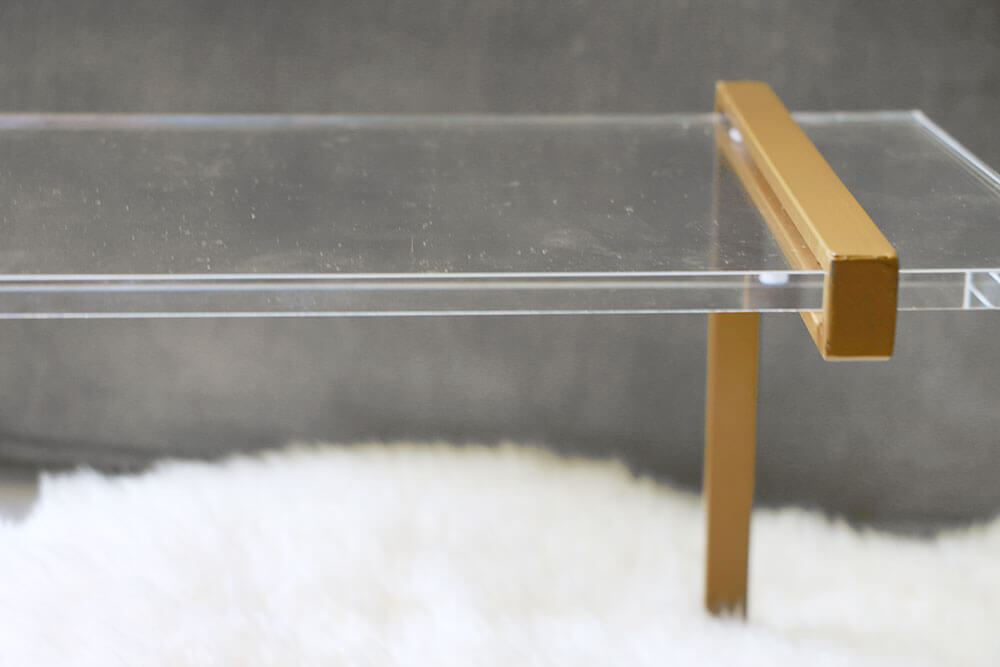 A couple other little gold encrusted finds I got for my office include this adorable pineapple binder, and who could resist the gold flecked cork clipboard? I got these cuties from Staples.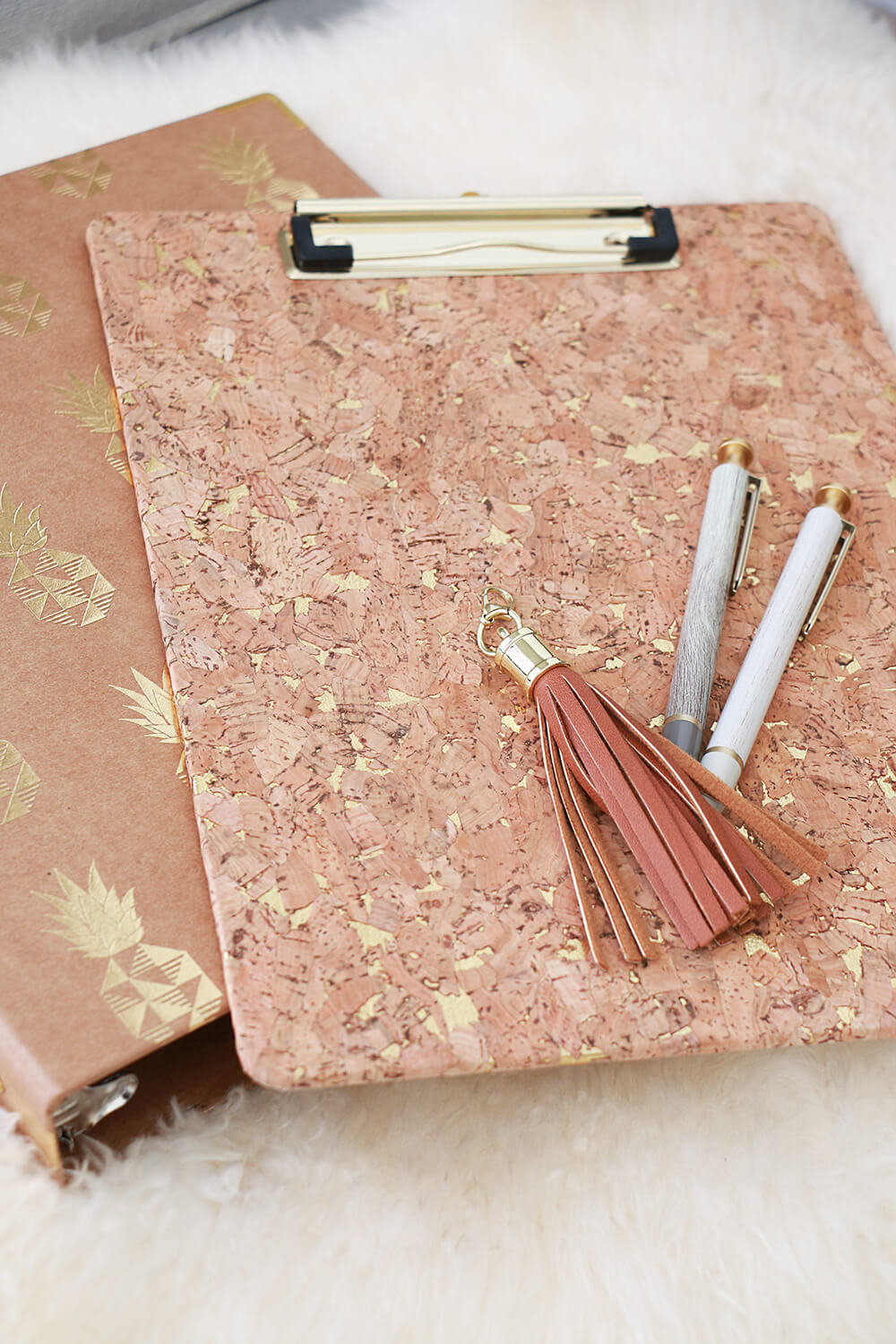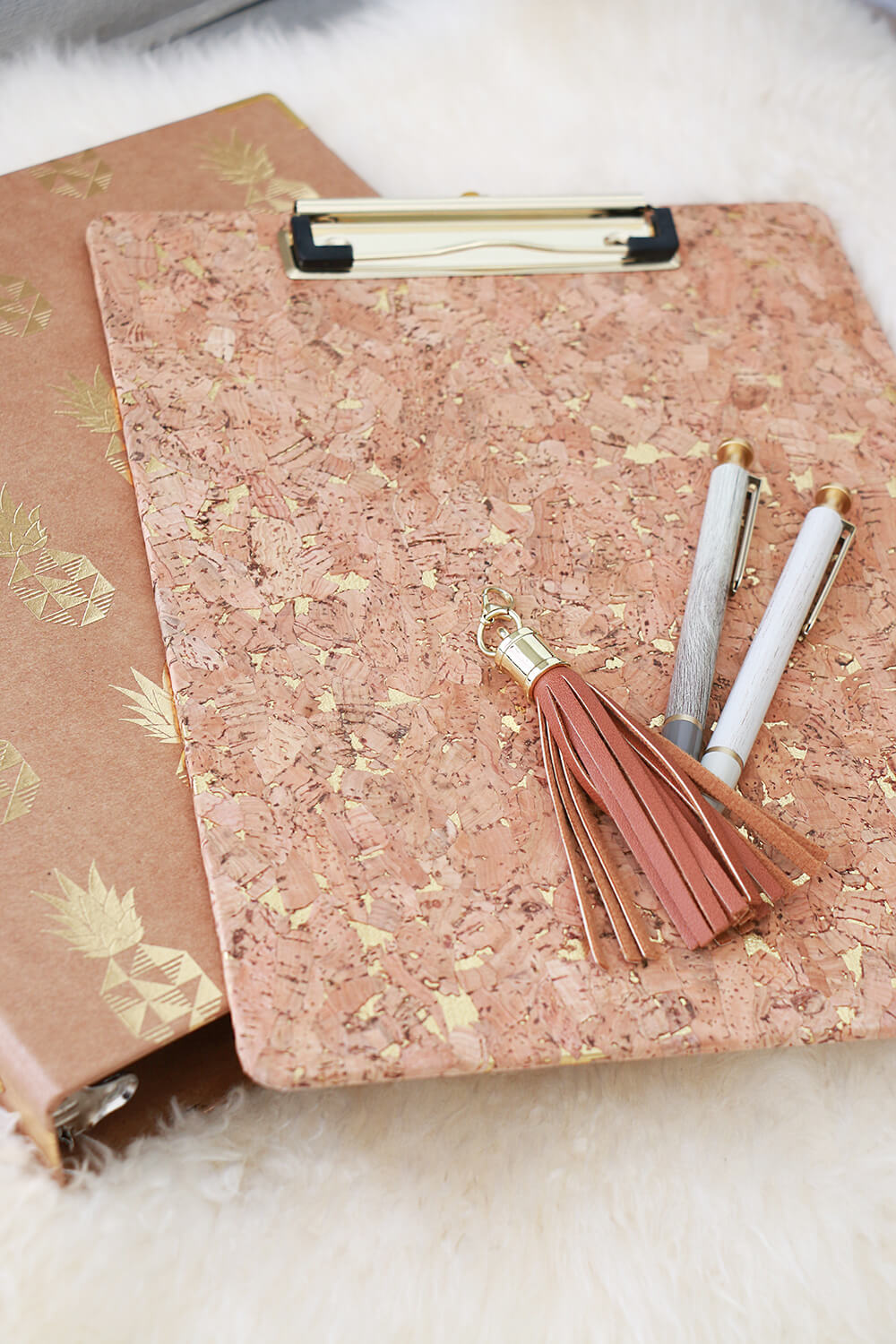 I'm pretty jazzed about these adorable planters because before my little snake plant was leaking all over my campaign dresser like an untrained pet.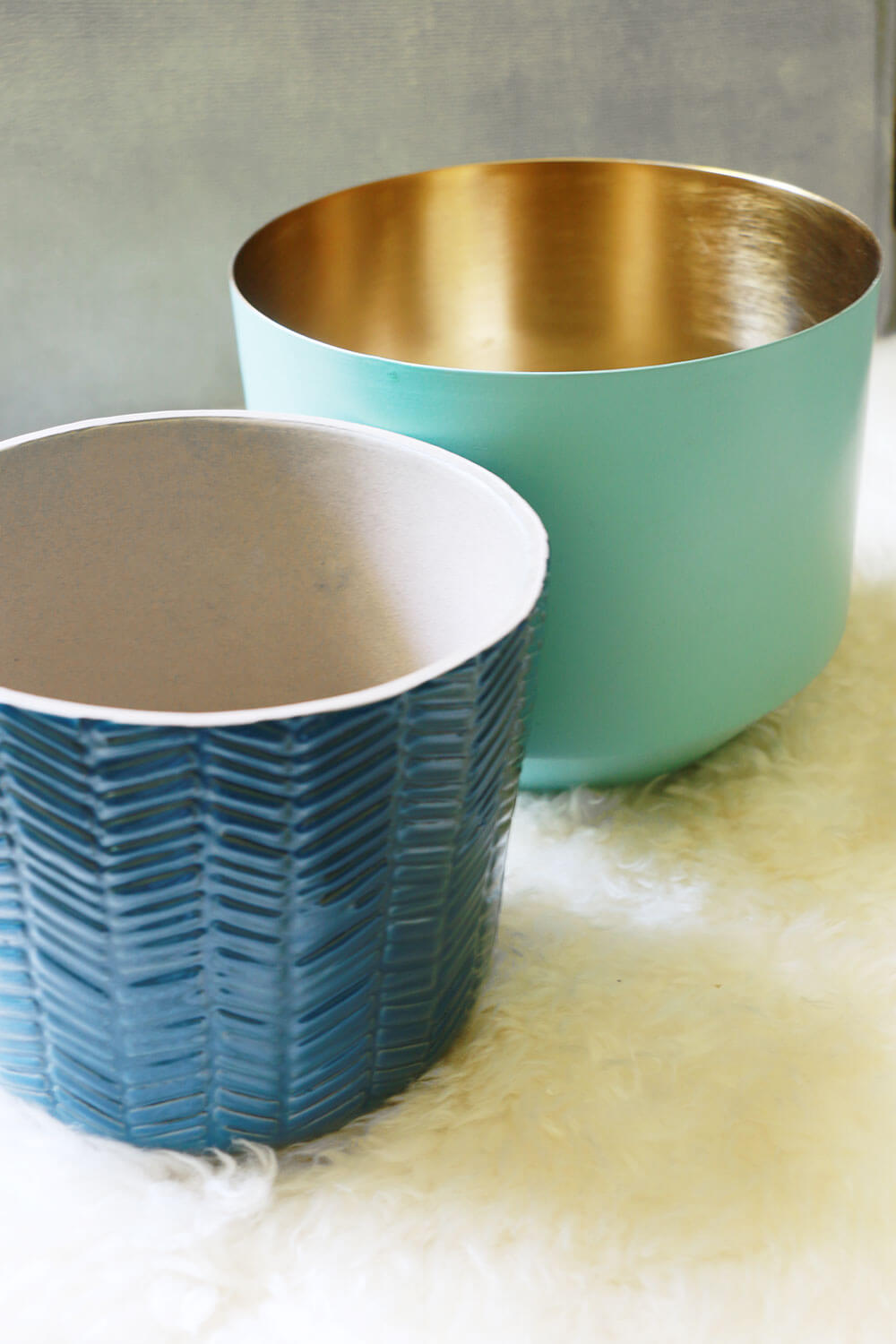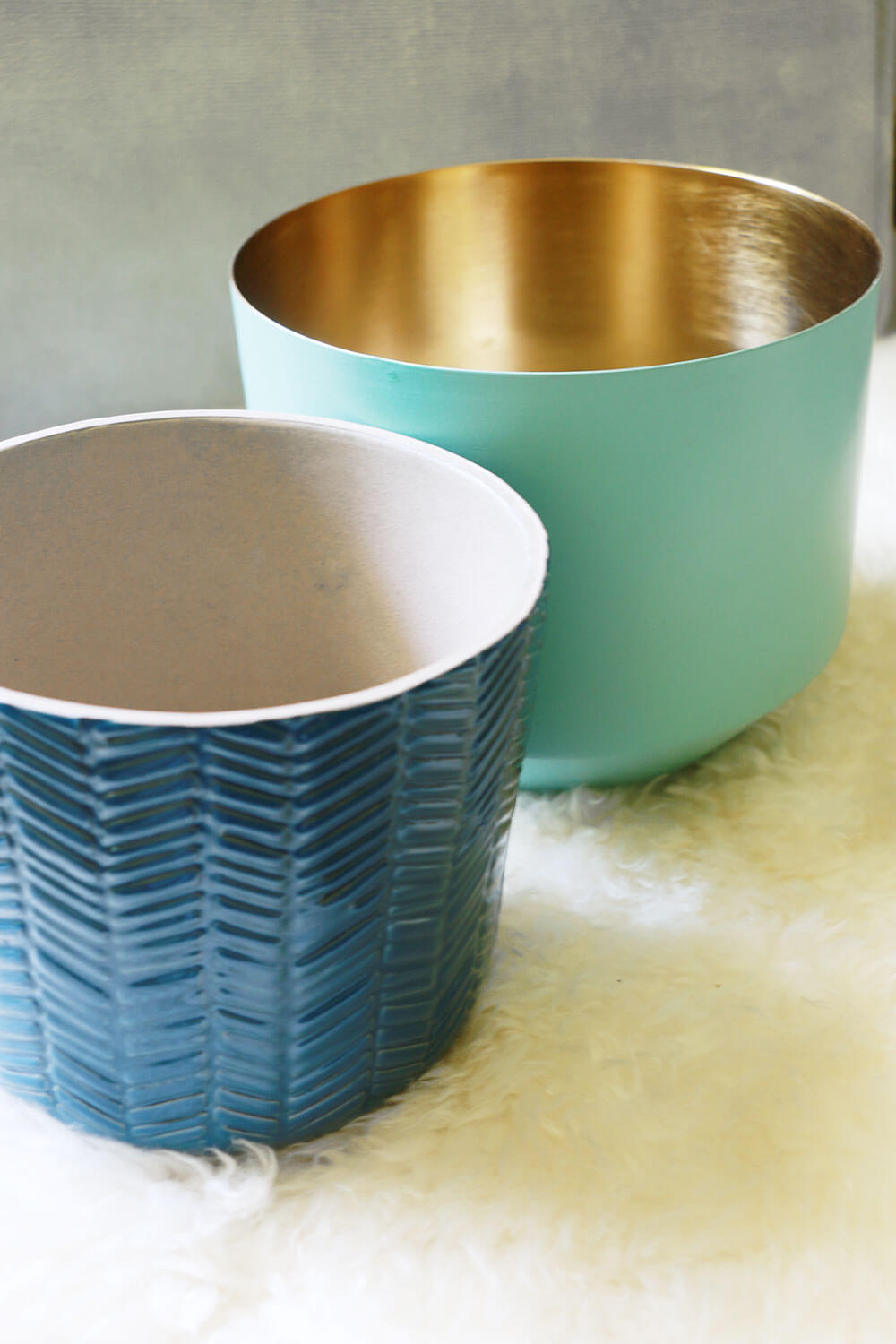 I almost hated to put a plant in the aqua one because the inside is such a pretty reflective gold.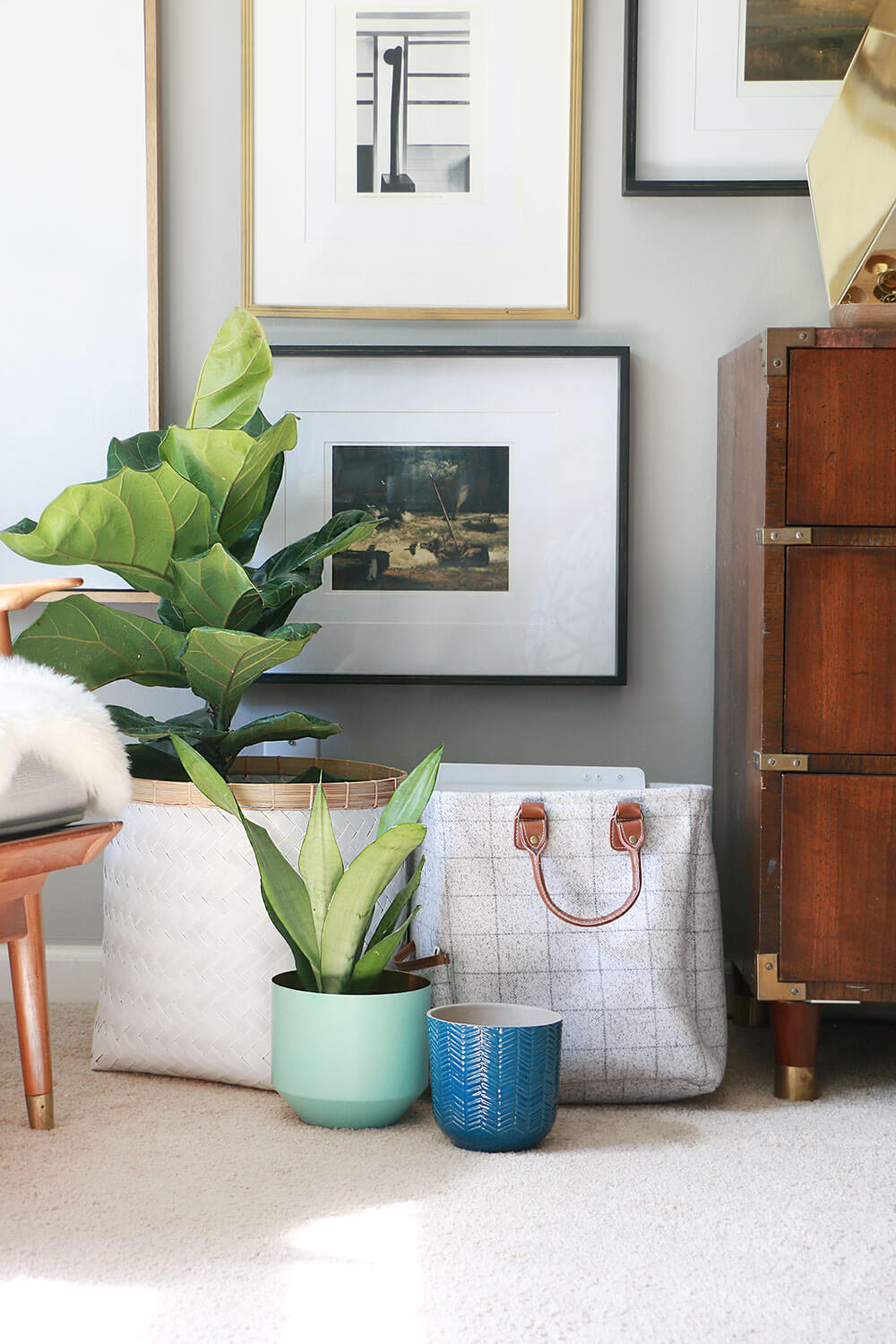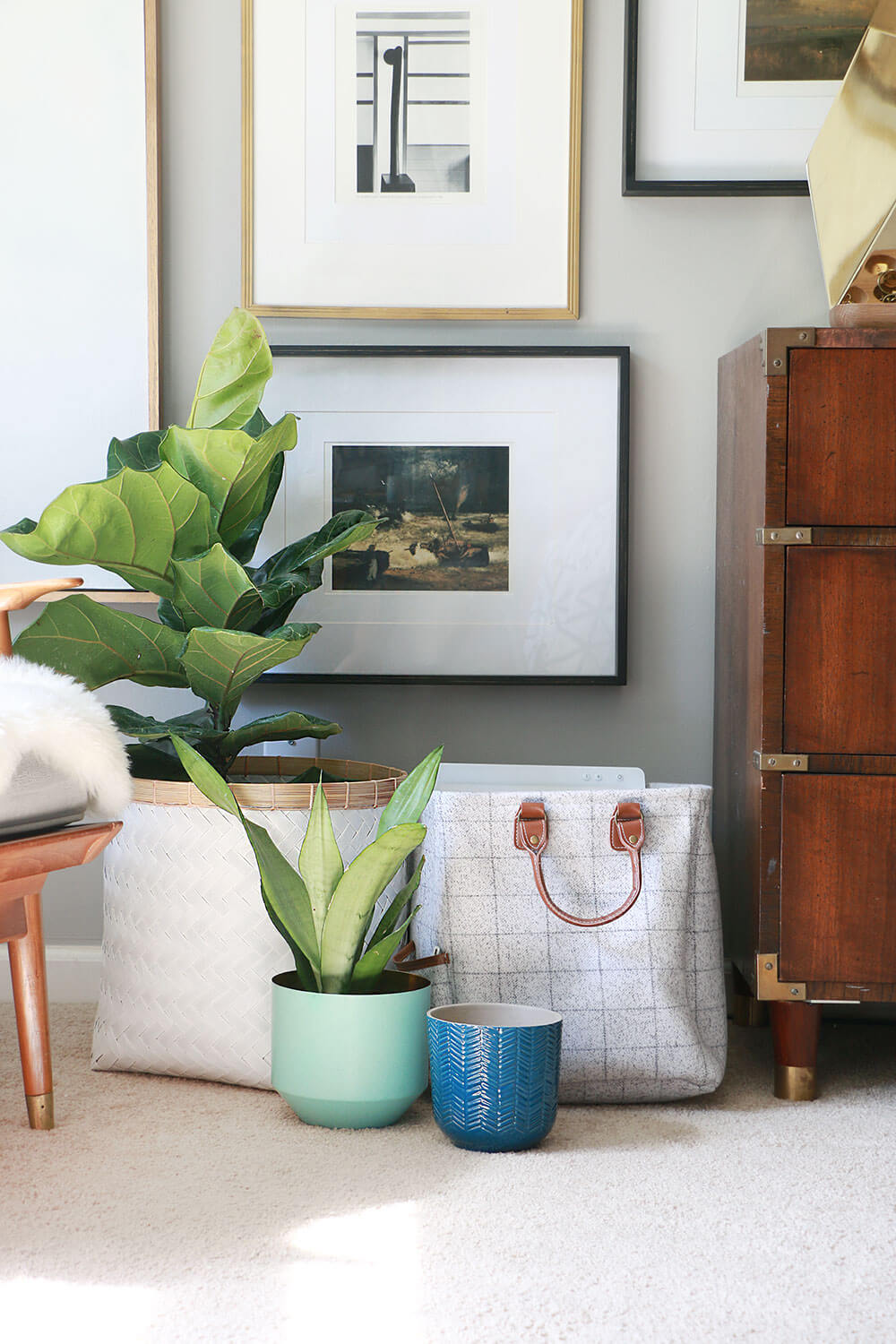 Anyway, I'm busy hacking up a lung right now. So I think that's about it as far as updates go. I'm going to rest up and hope I'm well enough to nail things down and get this room finished.
Also, I've got some pretty exciting news for you early next week…which will possibly help you understand why I'm down for the count. It turns out working super hard on multiple projects late into the wee hours of the night can be a hit to your immune system. Who knew.
If you haven't, check out: WEEK 1 / WEEK 2 / WEEK 3 / WEEK 4


 [go_portfolio id="decorate_landing_page"]