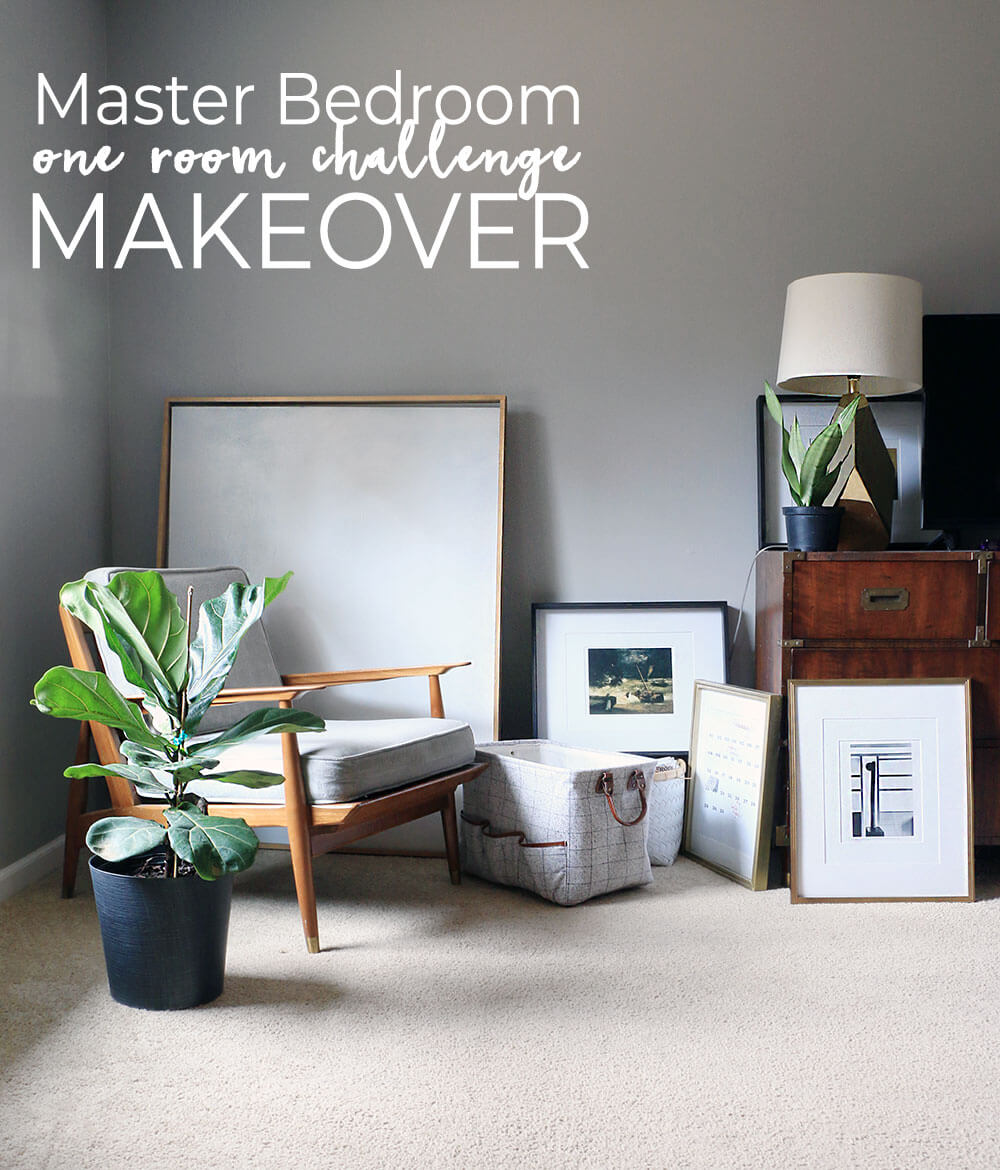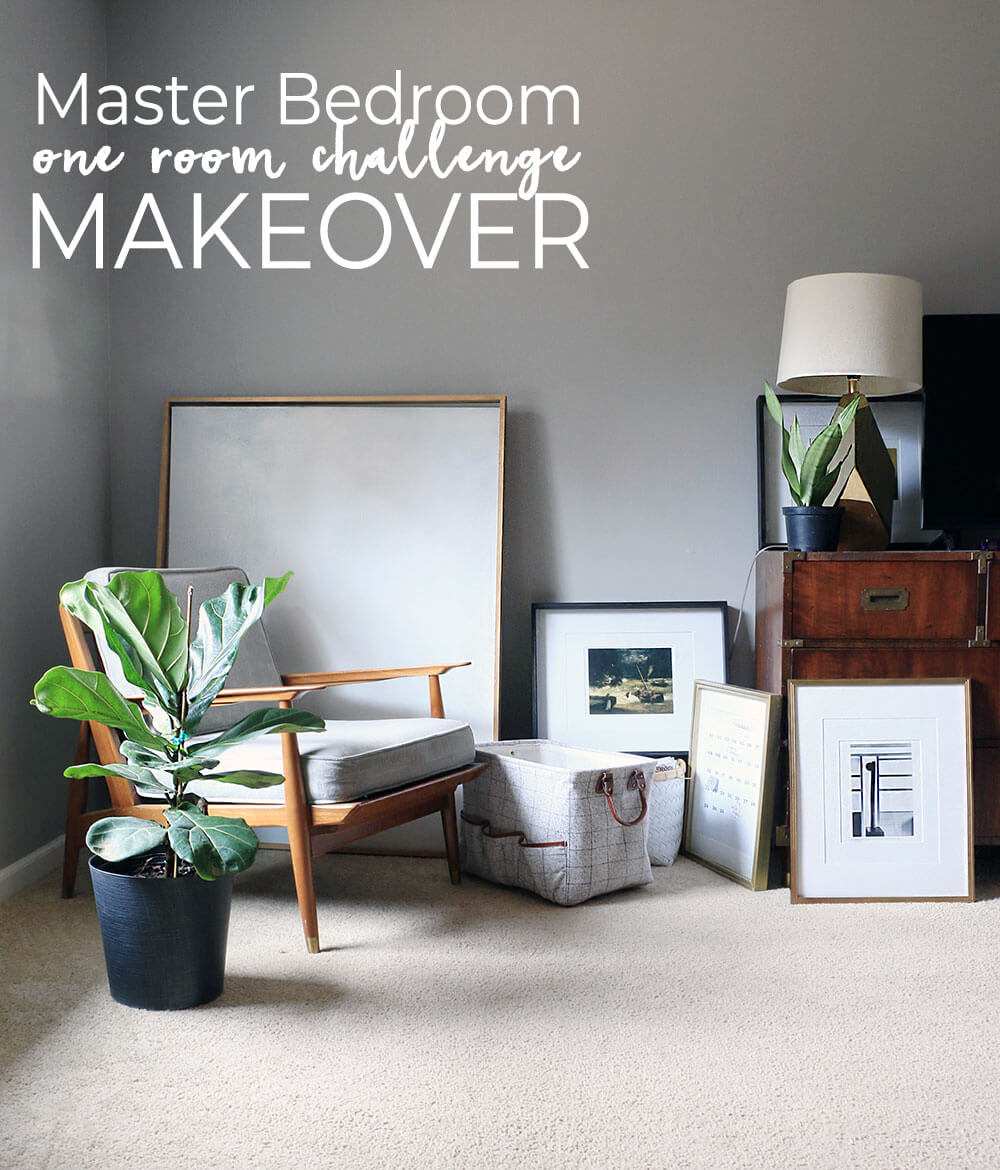 Sigh. You know those spaces in your brand new house you know will need a makeover, and then YOU move in and it's somehow uglier and messier than it was before? HOW? Yeeaaaaah, that.
I've started working on my Master bedroom for the 6-week One Room Challenge, and I have to admit so far week one of this makeover (besides all the online shopping) is really just organizing and decluttering. Well okay, so I painted most of the walls, that's something right?
You move in, and it's uglier and messier than it was before…how?
When we first moved here a year ago I was SO excited to have such a huge master bedroom compared to all my previous home's bedrooms. They were all truly itty bitty living spaces no bigger than my kids bedrooms. I was also happy to see that the bedroom was a pretty blank canvas just waiting to be turned into something incredible!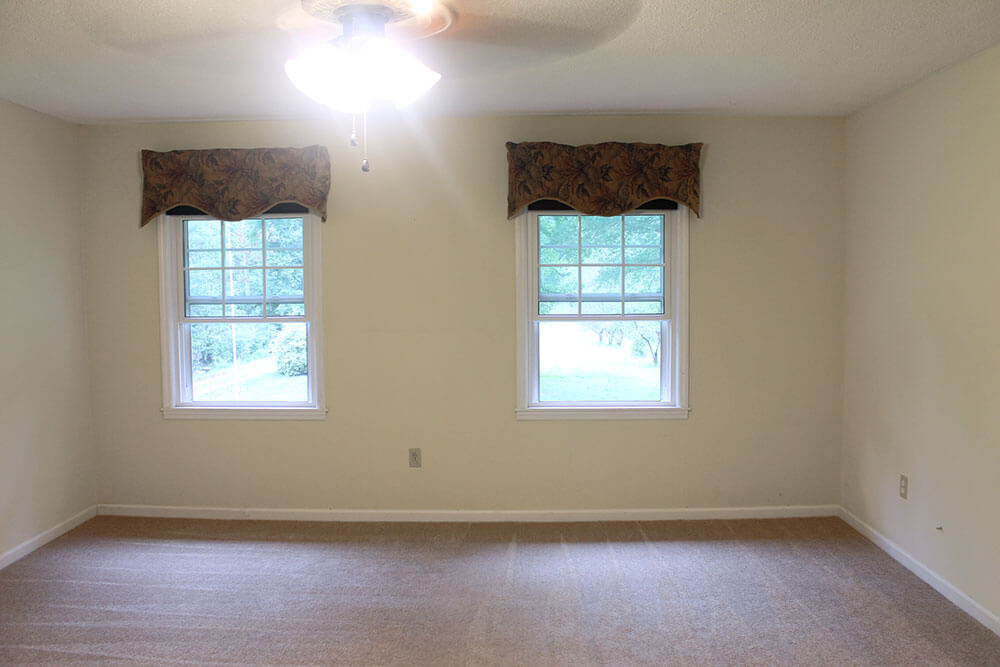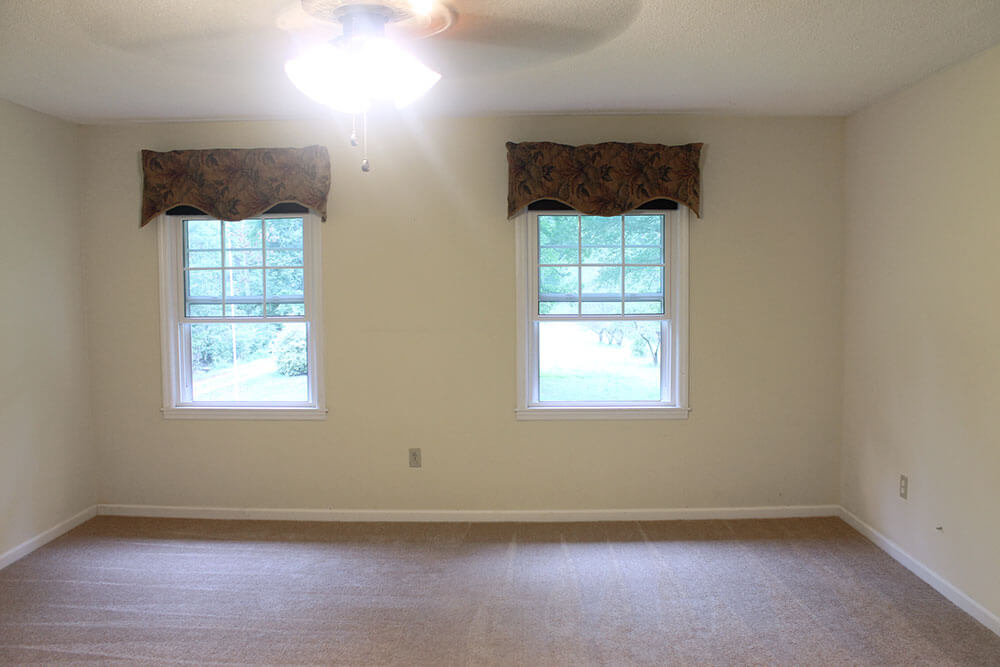 And then I moved in and it really became a disaster… who knew a big bedroom just meant more space for a bigger mess?
Oh ok, so don't totally judge it by this picture below. To be fair, this is after I moved everything out of the way so I could paint the walls.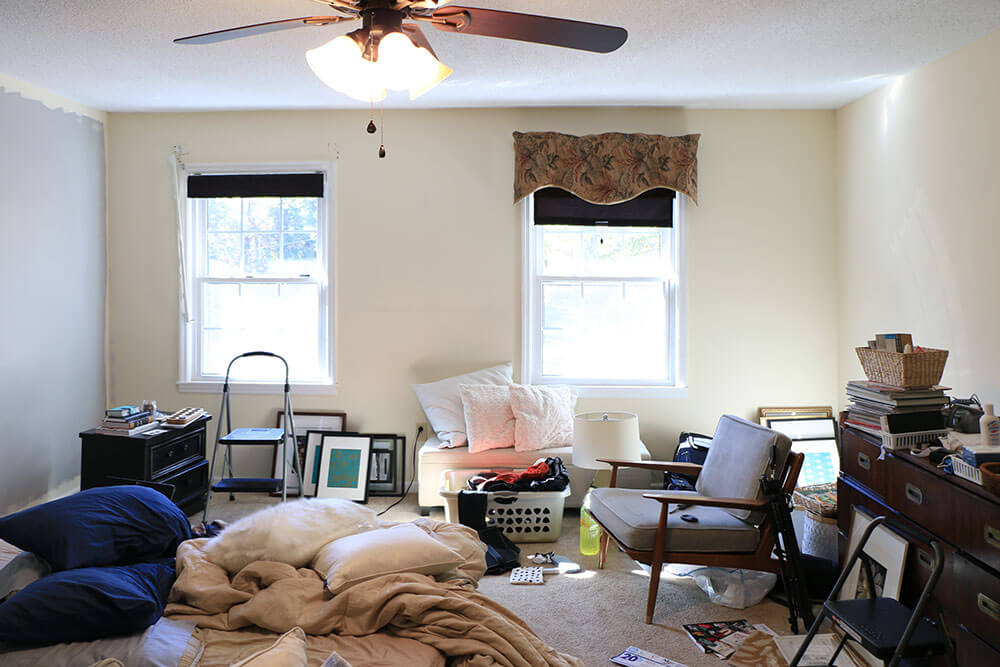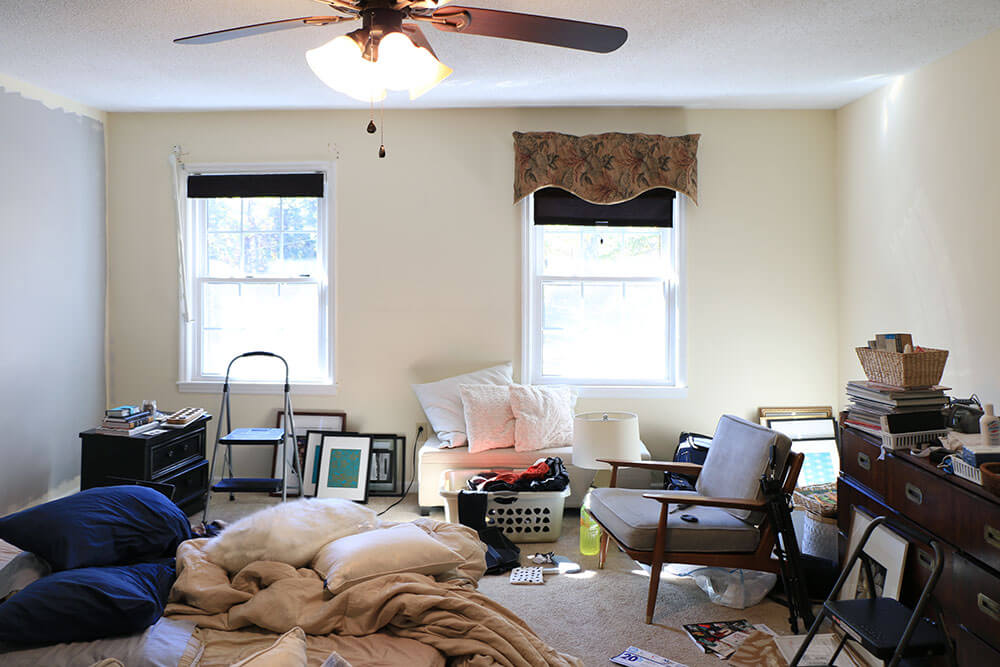 But you see all that bedding on the floor? Yeah, that is a King sized mattress on the floor and that is where we have been sleeping for the first year of living here. Ugh. Not nice. I'm just done with it.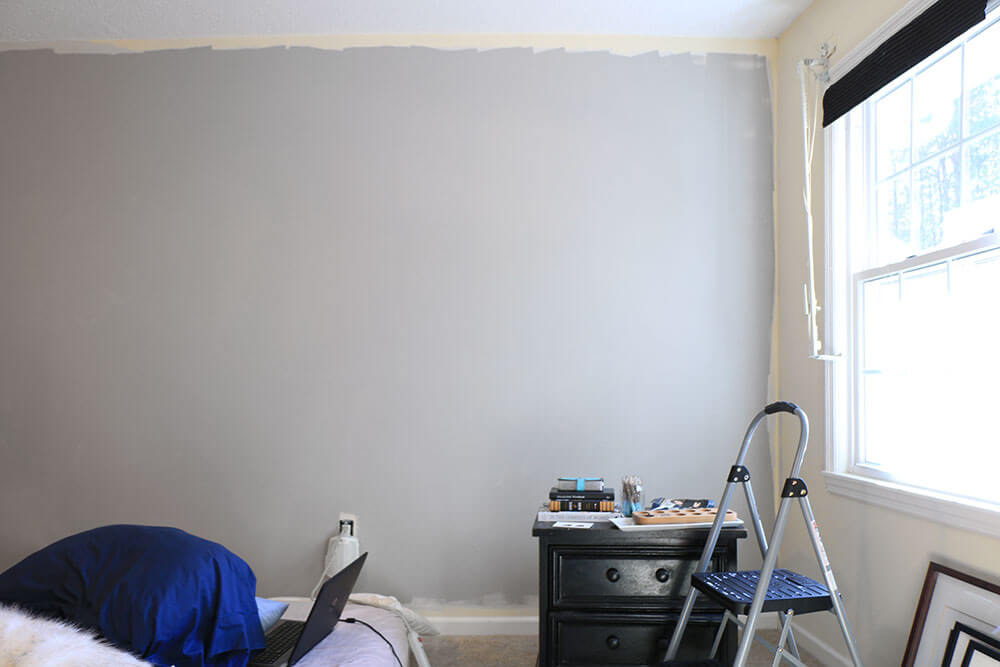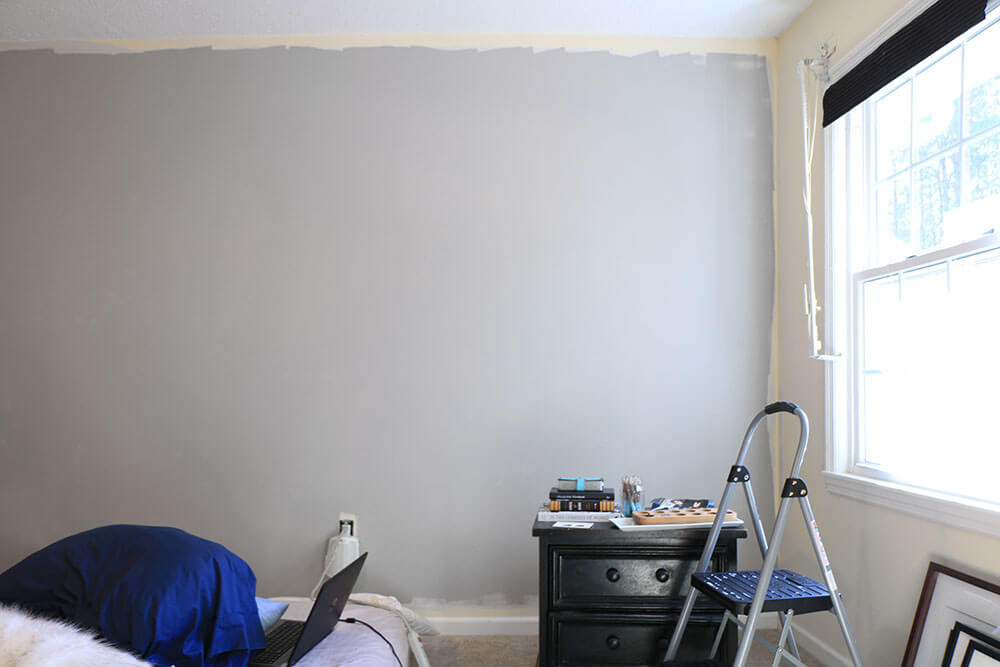 I'm too young to have creaking knees and a back that seizes up on me every time I try to lift myself off the floor level mattress every morning…but I'm too old to be sleeping on the floor, I should have a real bed by this time in my life. Right?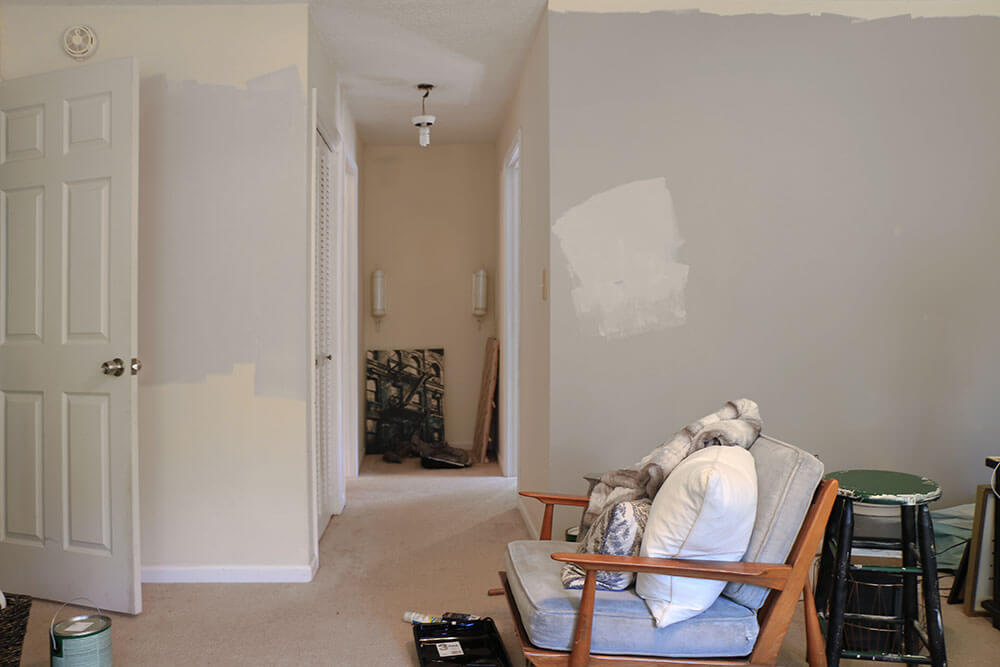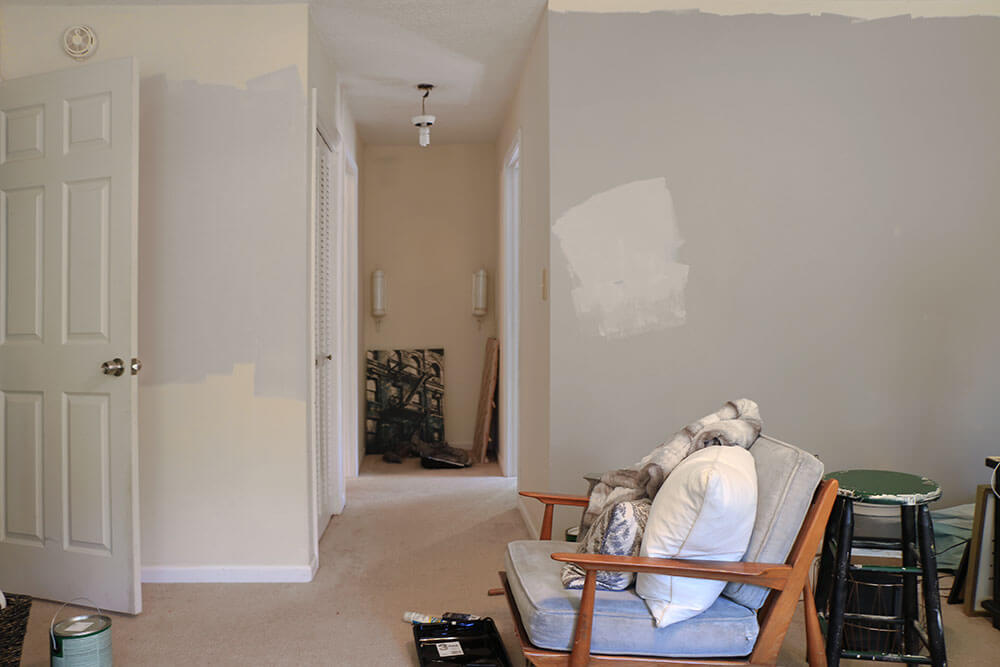 Hey, in case you were wondering what color I'm putting on the walls, it is Glidden's candlestick silver. It looks pretty grey on overcast days (ironically), but has more of a blue tint on clear days.
Not half bad right? Now I just need to confirm furniture placement and figure out a nice gallery wall I have in mind and we'll see where we are.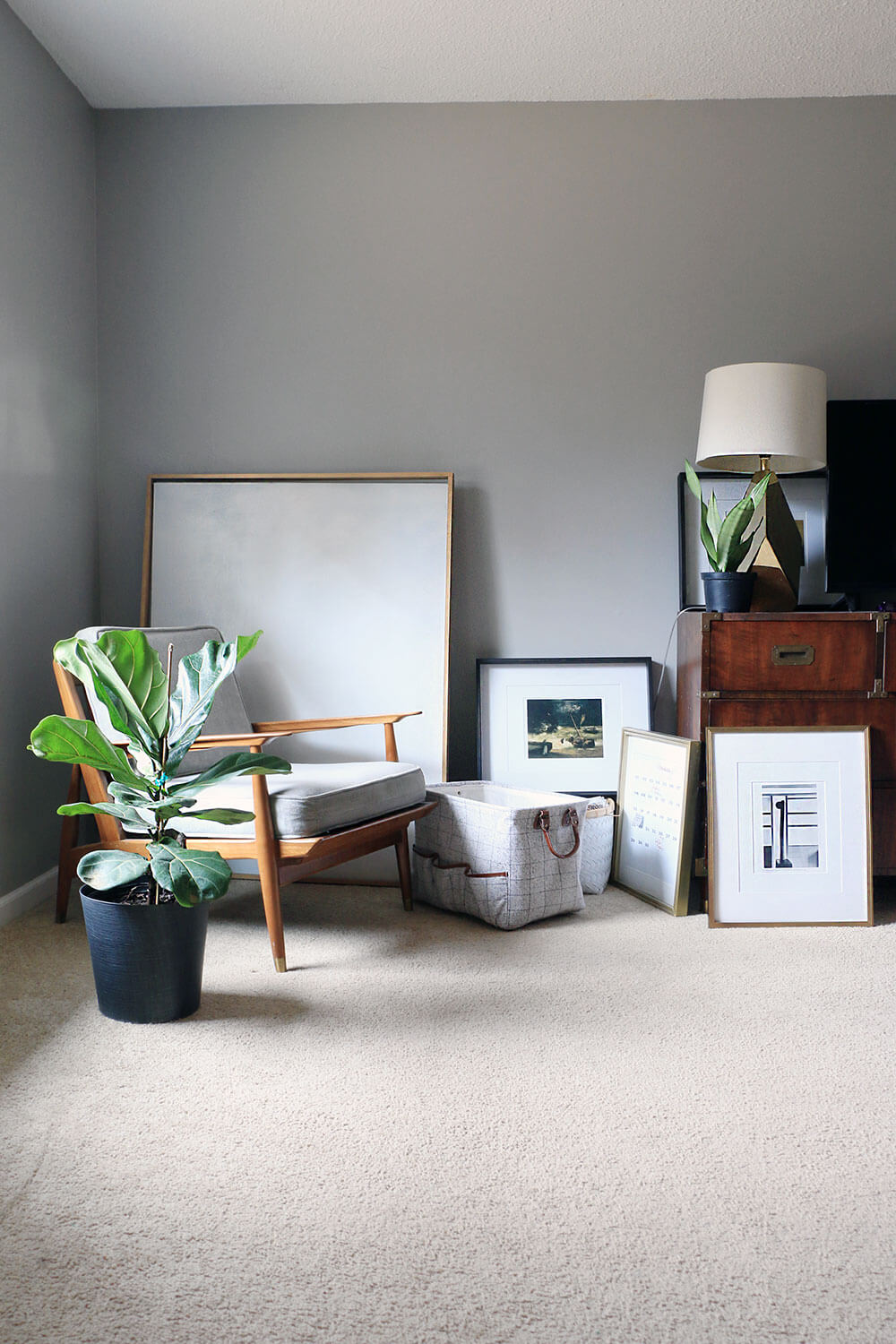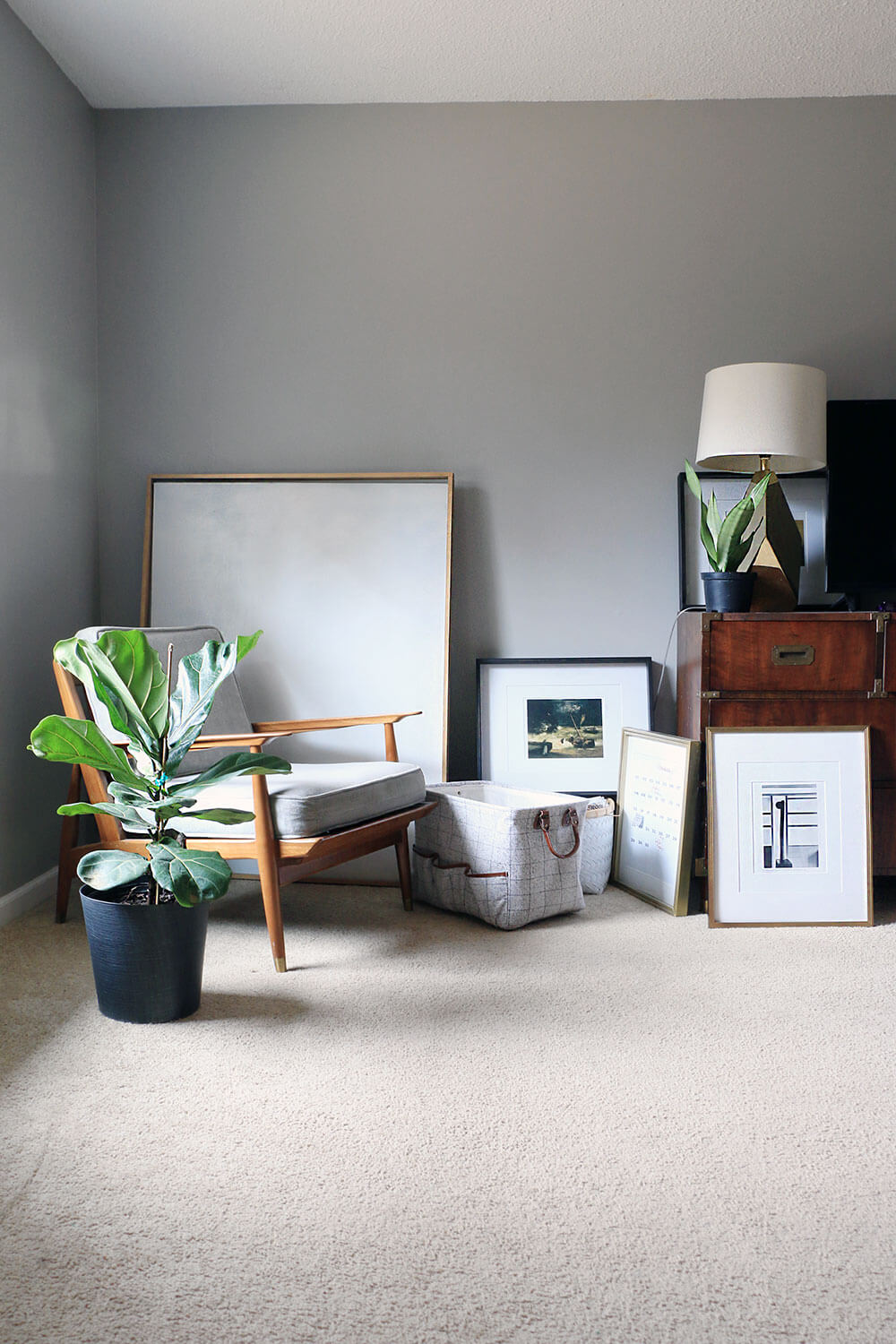 I should also mention that I snagged my very first fiddle leaf fig on sale from The Home Depot for $12, down from $19.99. I think it was reduced in price because the leaves were starting to look a little beat up, and as many of you know a fiddle leaf fig can be difficult to keep alive once it has started to go downhill. But I'll tell you more about that next week…
For now I'm just excited to have gotten paint up on the walls, and a few existing pieces in place. Well, I shouldn't be TOO excited, I still haven't painted the little hallway section that leads to the bathroom and closet.
I totally ran out of steam.
Till next week!
[line]
Check out week 1 of this makeover here, or the past One Room Challenge Dining Room reveal here.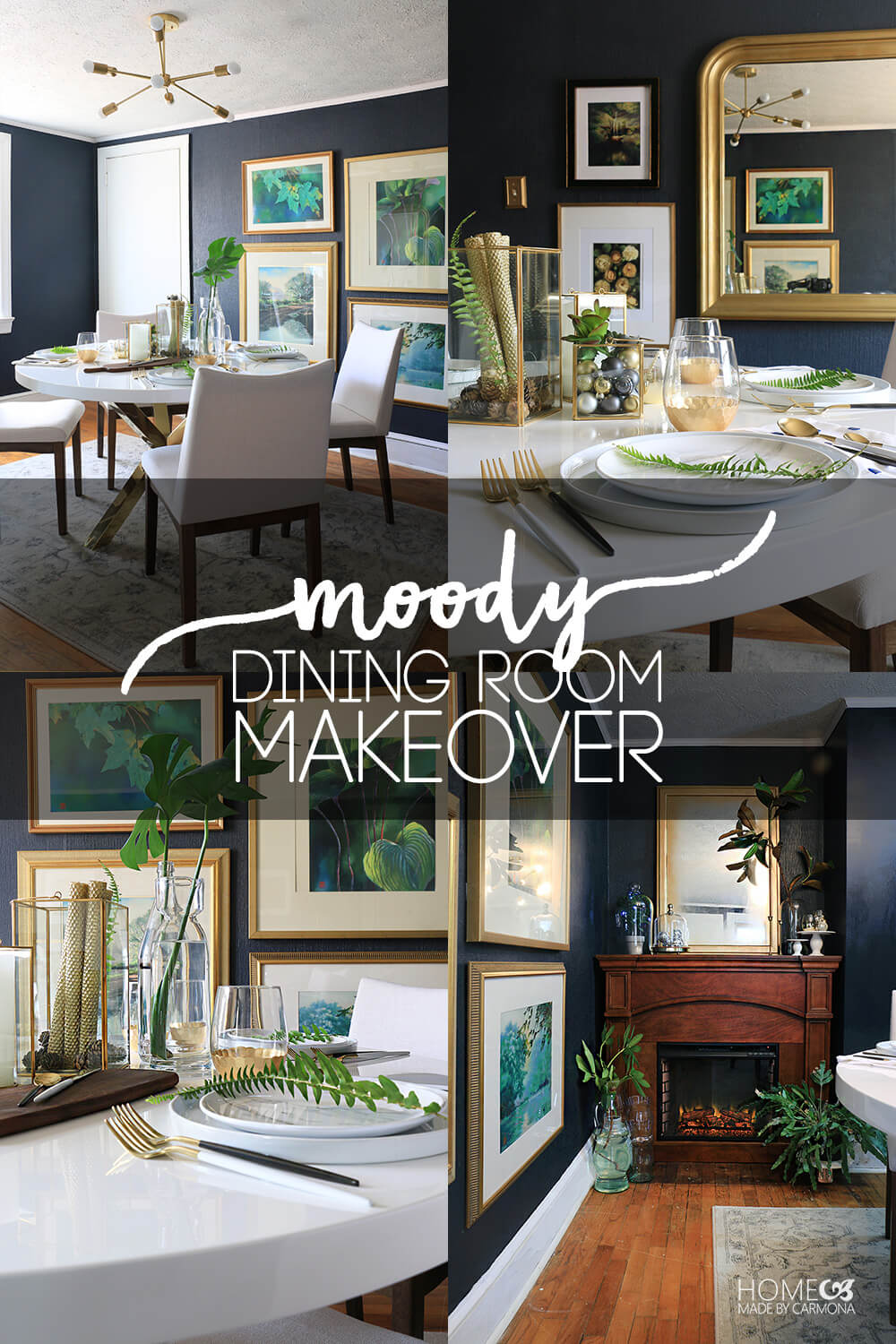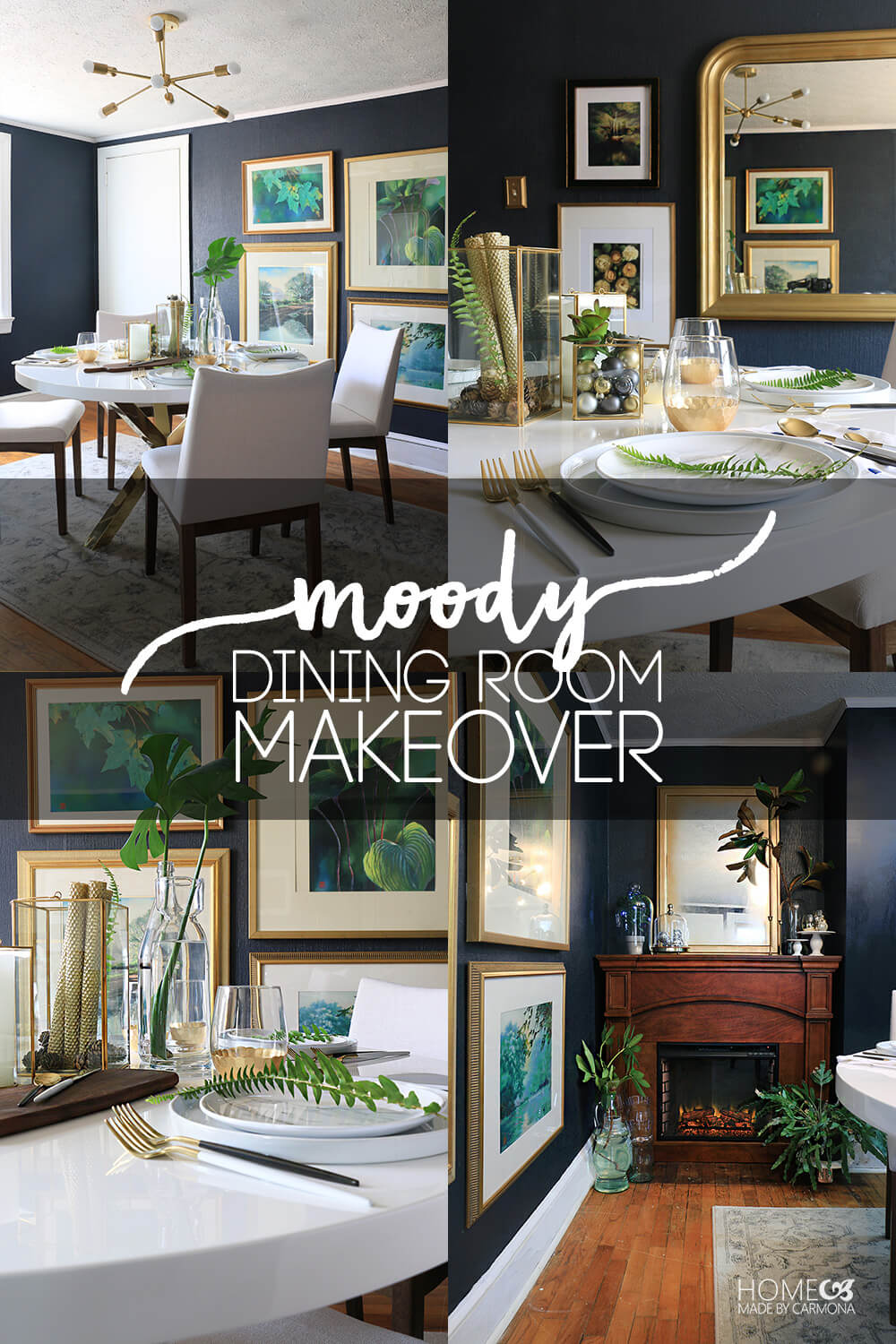 Or my first One Room Challenge Cottage Kitchen reveal here.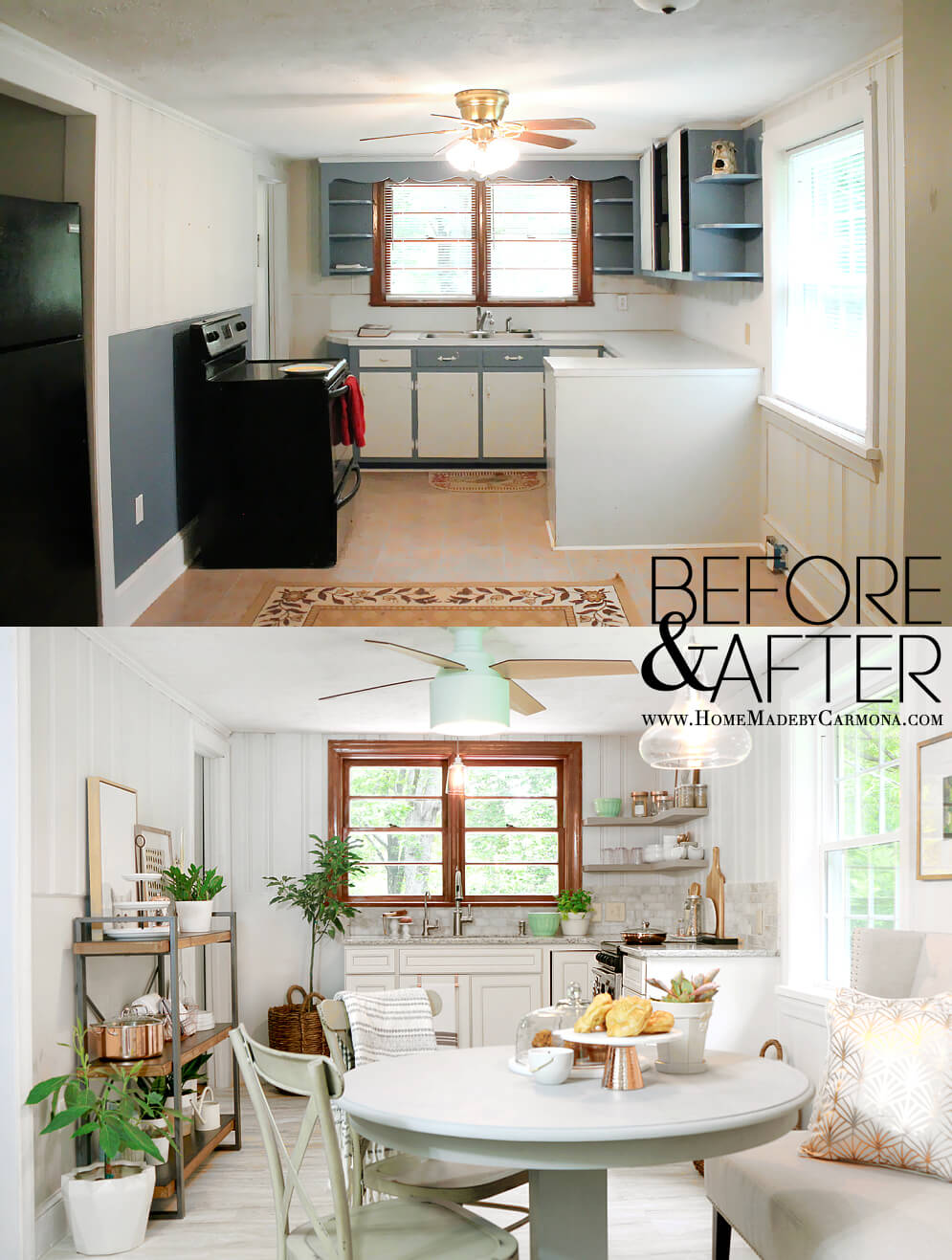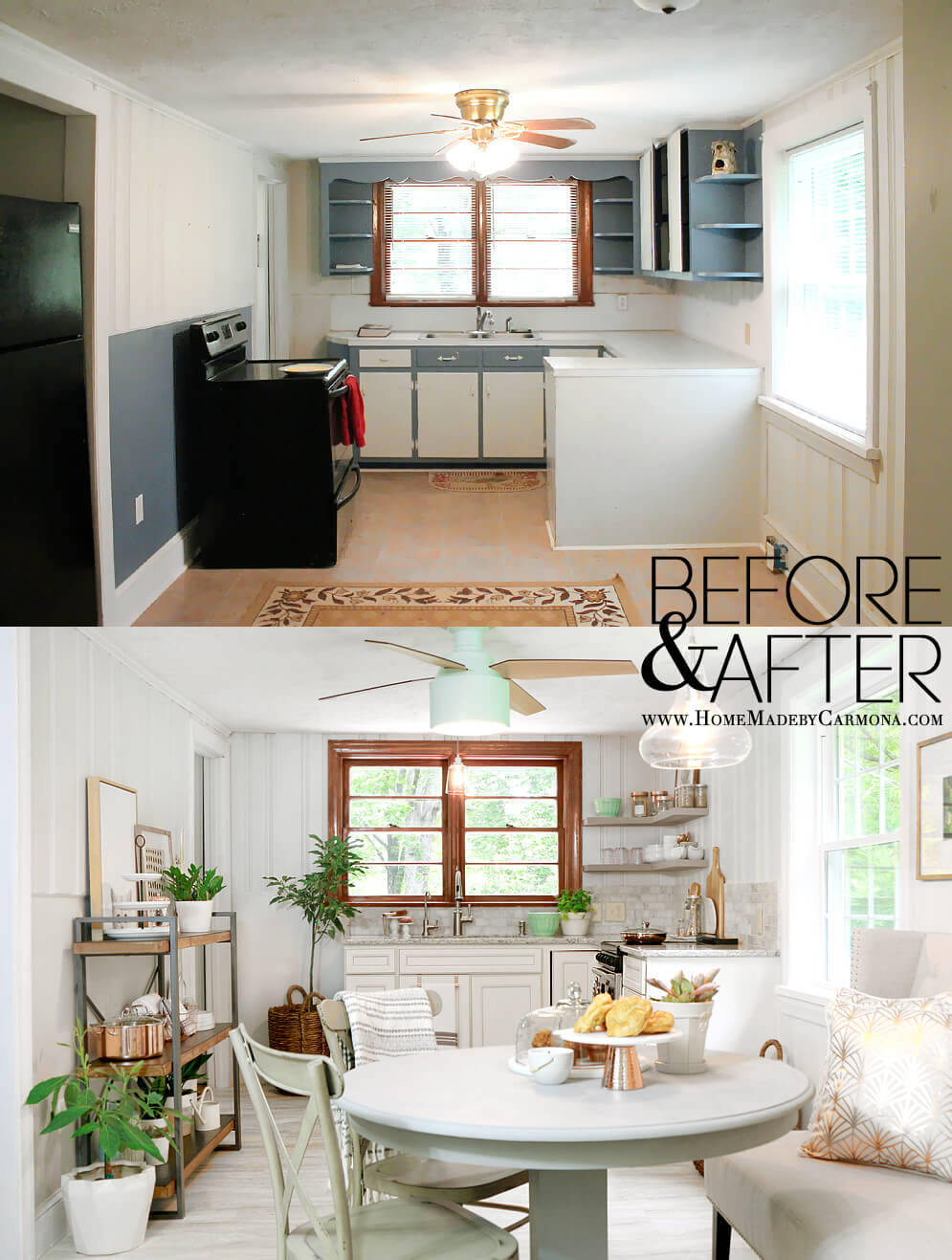 [go_portfolio id="decorate_landing_page"]