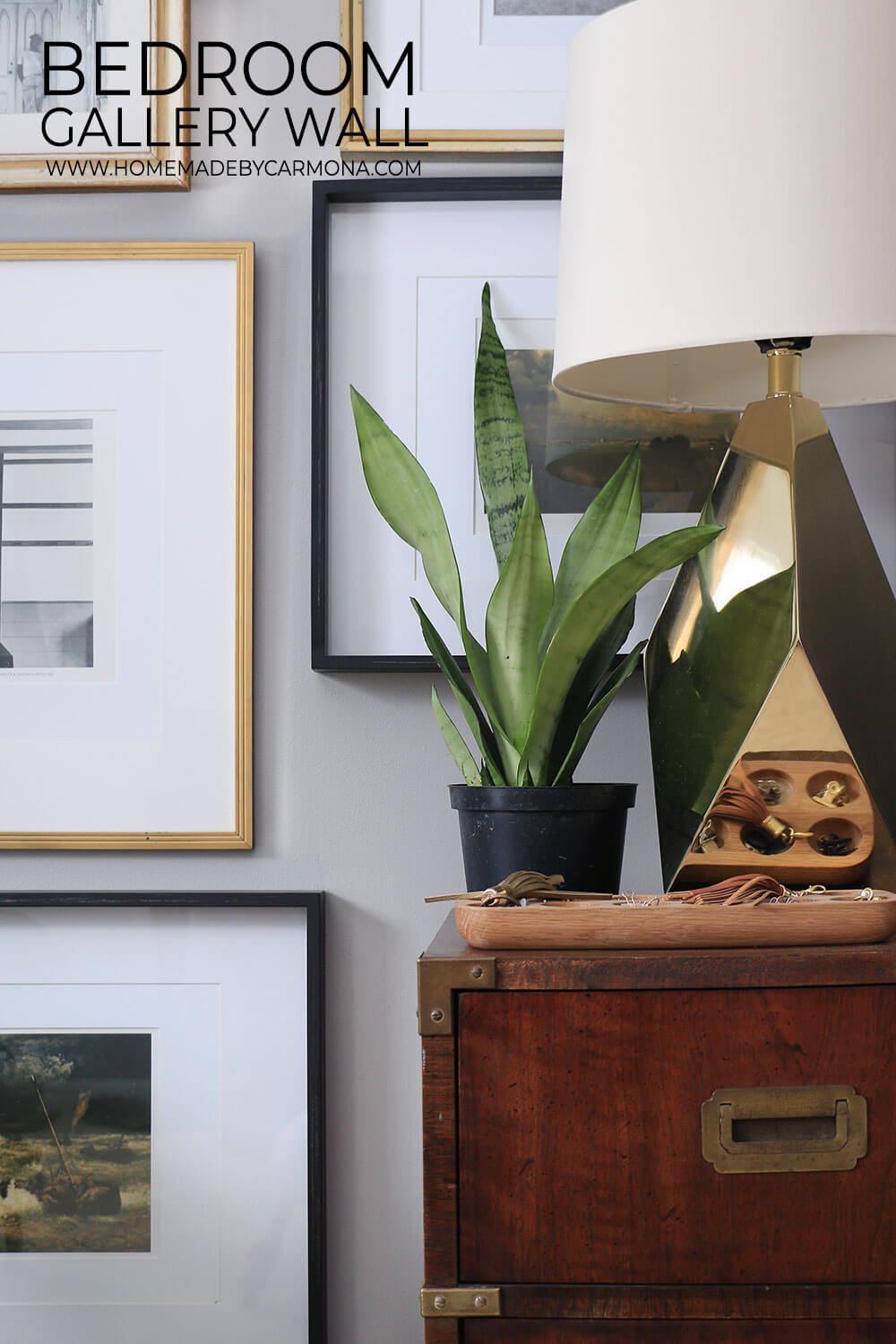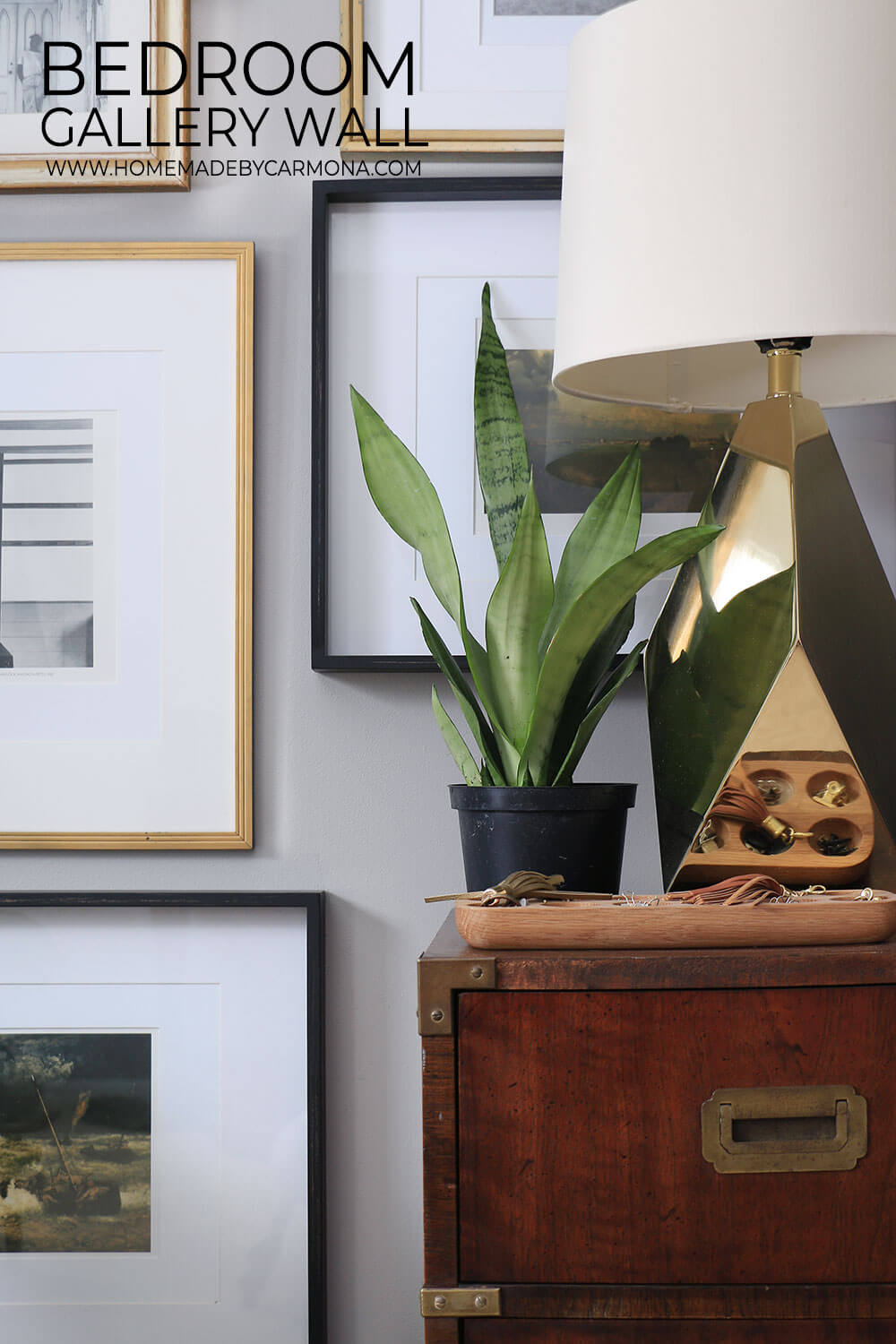 It's already week 4 of the One Room Challenge. Ay yai yai. I haven't gotten much more accomplished than last week. Granted, I'm just happy to be over my big headboard mishap. Yes, you've got to read my embarrassing mistake if you haven't already…I can laugh at it now. 😀
This week I thought we should take a moment admire the gallery wall I put up in this room and strategize how the rest of this wall or other walls should play out. Yes, I could use your suggestions my friends!
So if you know anything about me, it's probably that I'm a gold fanatic and I adore gallery walls. Did you see the gallery wall in my old Concord Ohio house? Yeah, I miss that pretty little thing.
This gallery wall is shaping up pretty well too.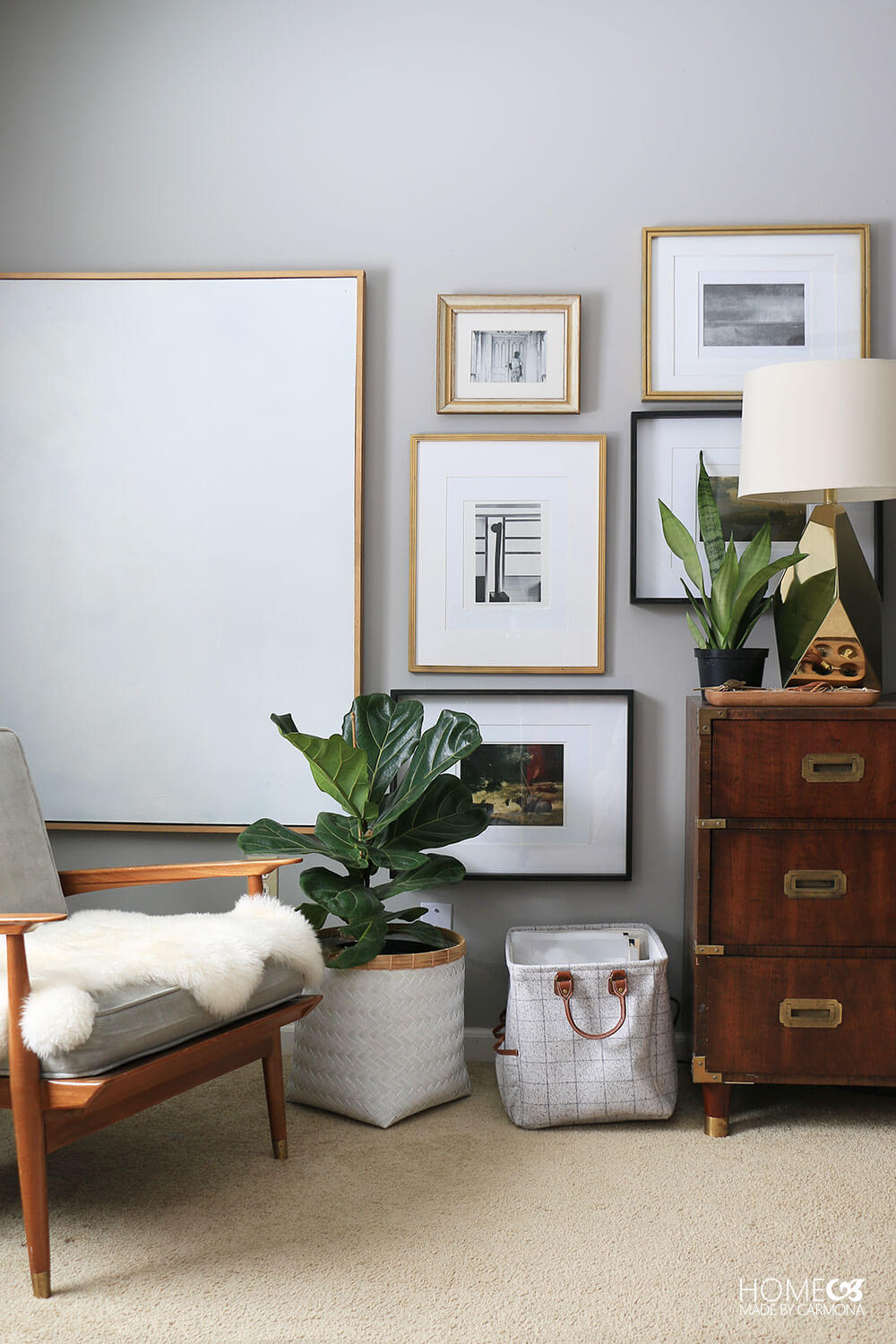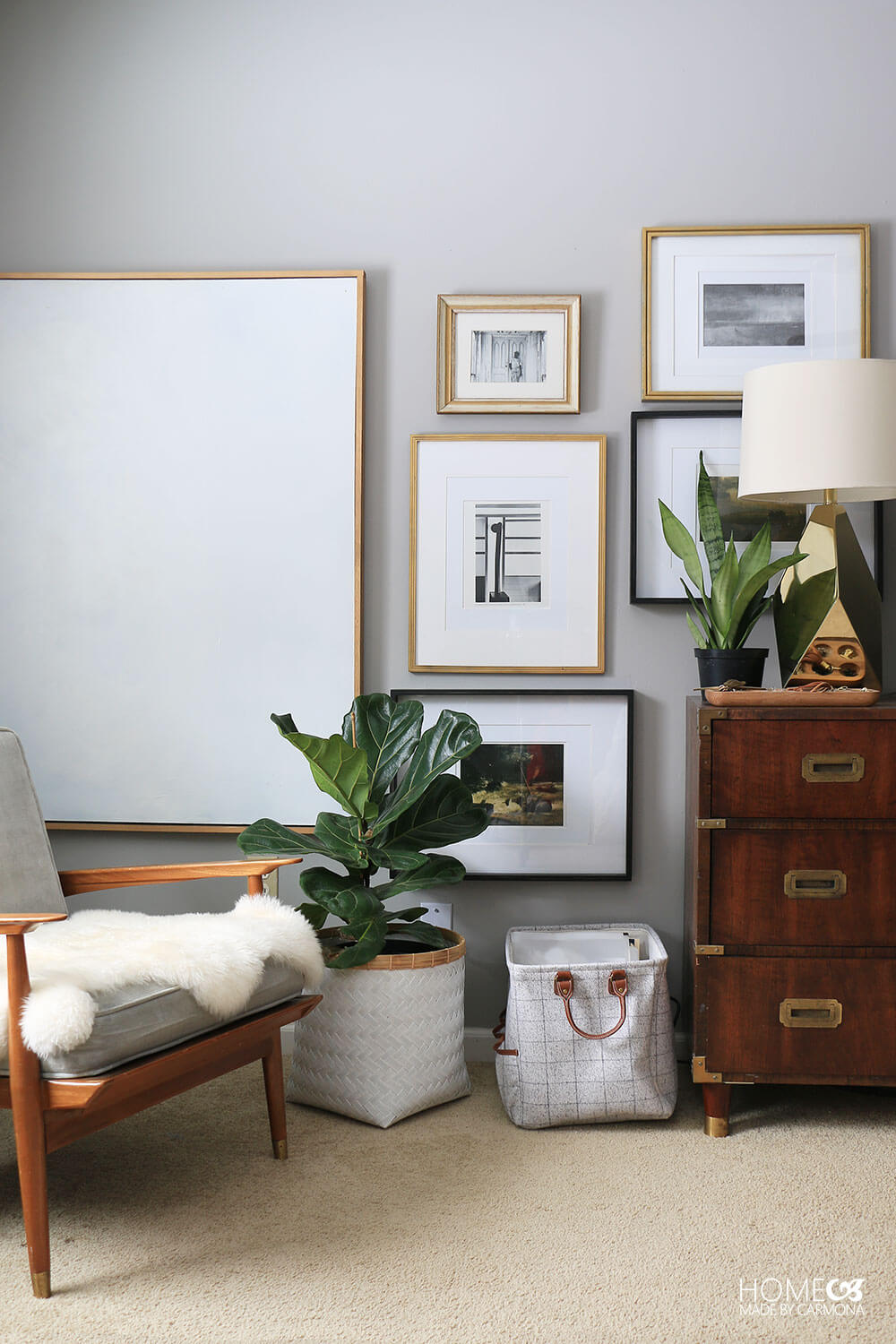 I like what I've started here, but I am thinking I want to build it out behind the TV (which is to the right of that gold Nate Berkus lamp) and down the other side of the dresser. Well, that is if I can find some more frames at the right style and size. I already had these frames around the house, and so far I've struck out finding new ones to add to the collection.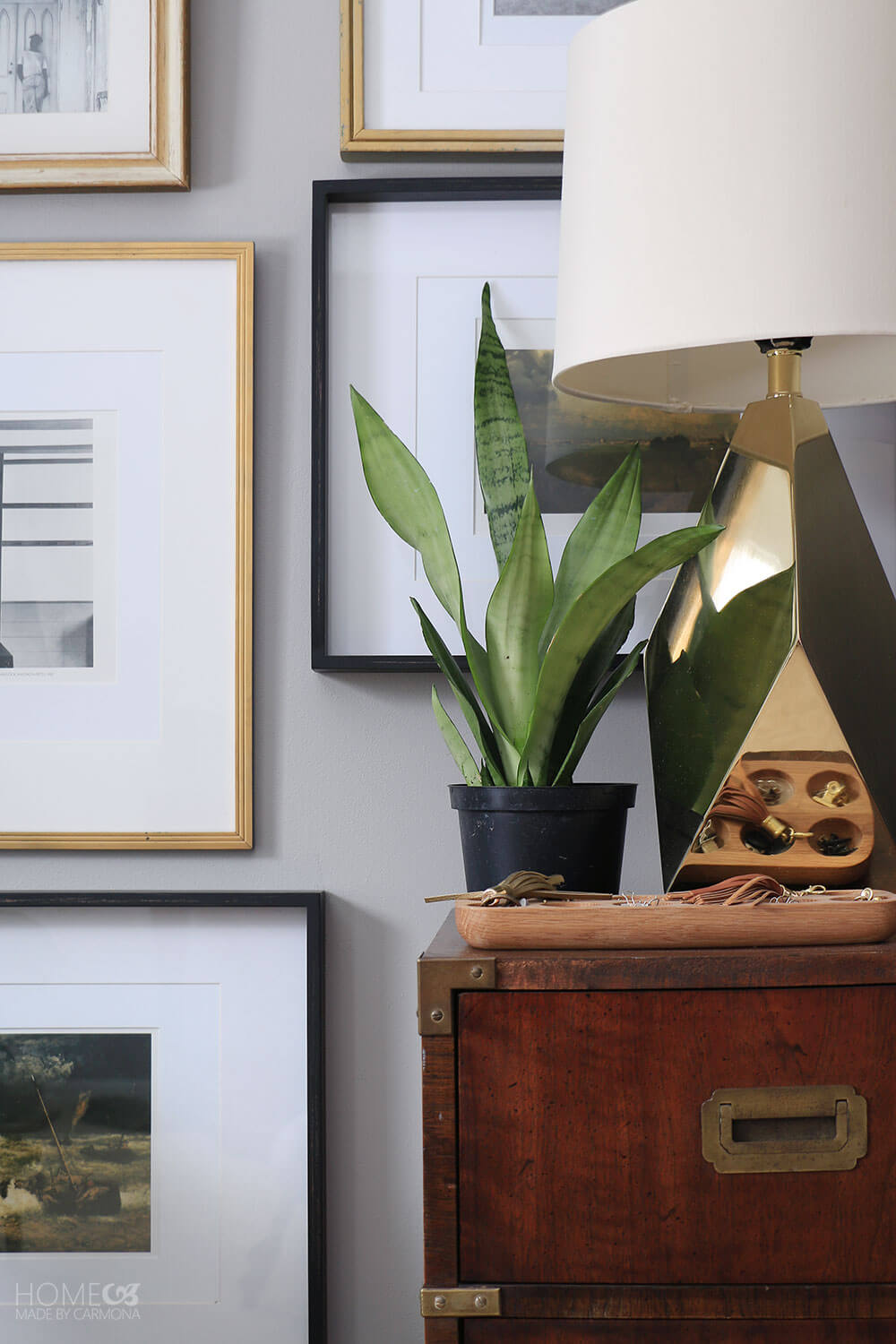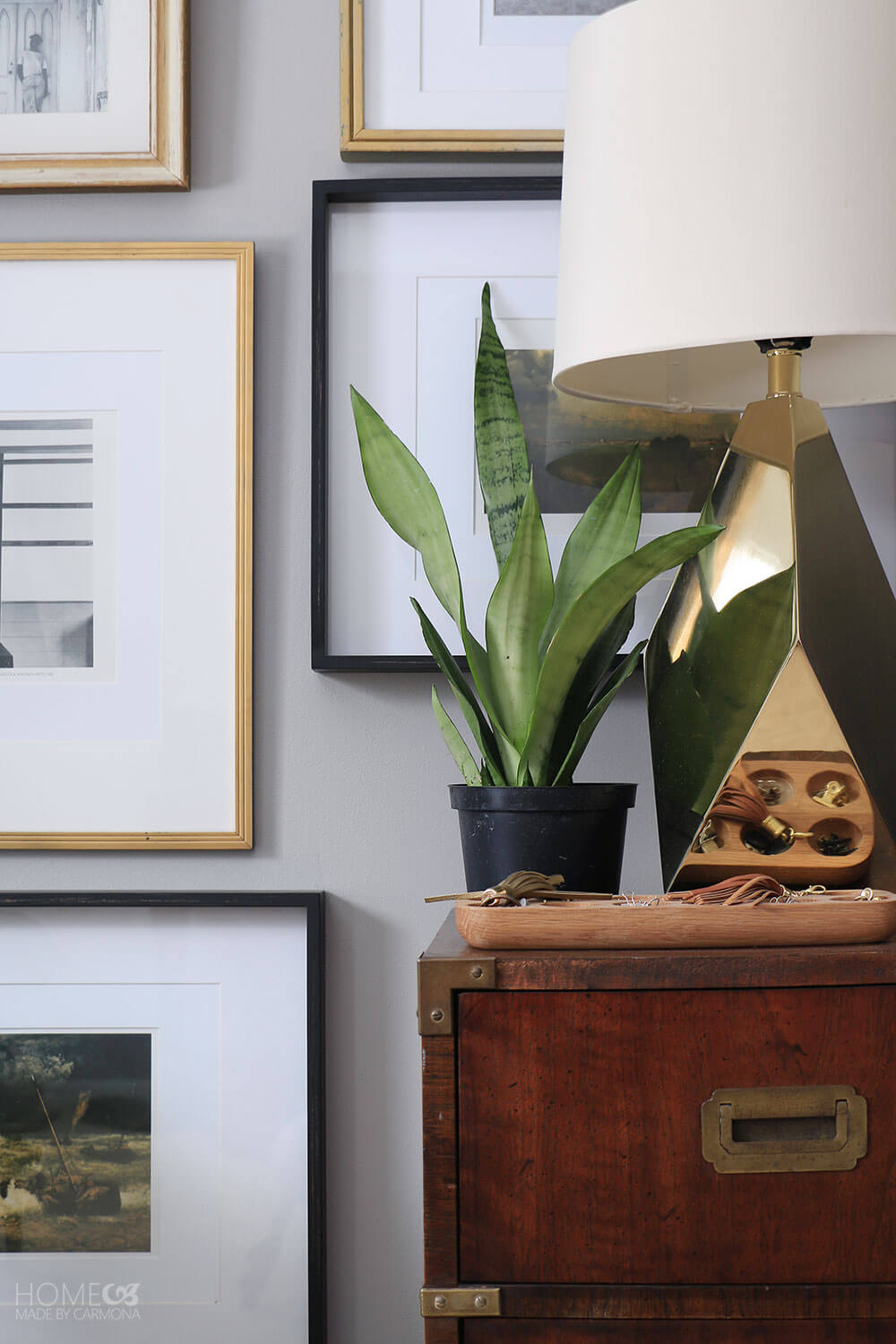 Did you notice my non-potted plant? Haha! I really need to find some cute pots. I occasionally forget it isn't properly potted and water it only to find a puddle on my beautiful campaign dresser. Ooops, that's a no no.
Oh right, I forgot I pointed out my new fiddle leaf fig that I got on sale a few weeks ago and then never mentioned it again. So this little guys was suffering a little when I got it, but I think it's doing pretty good. I put it where it could get some indirect sunlight, fertilized it, and I'm trying to give it just the right amount of water (it doesn't need much). Since I got it a new leaf has since unfurled, so I think that is a good sign.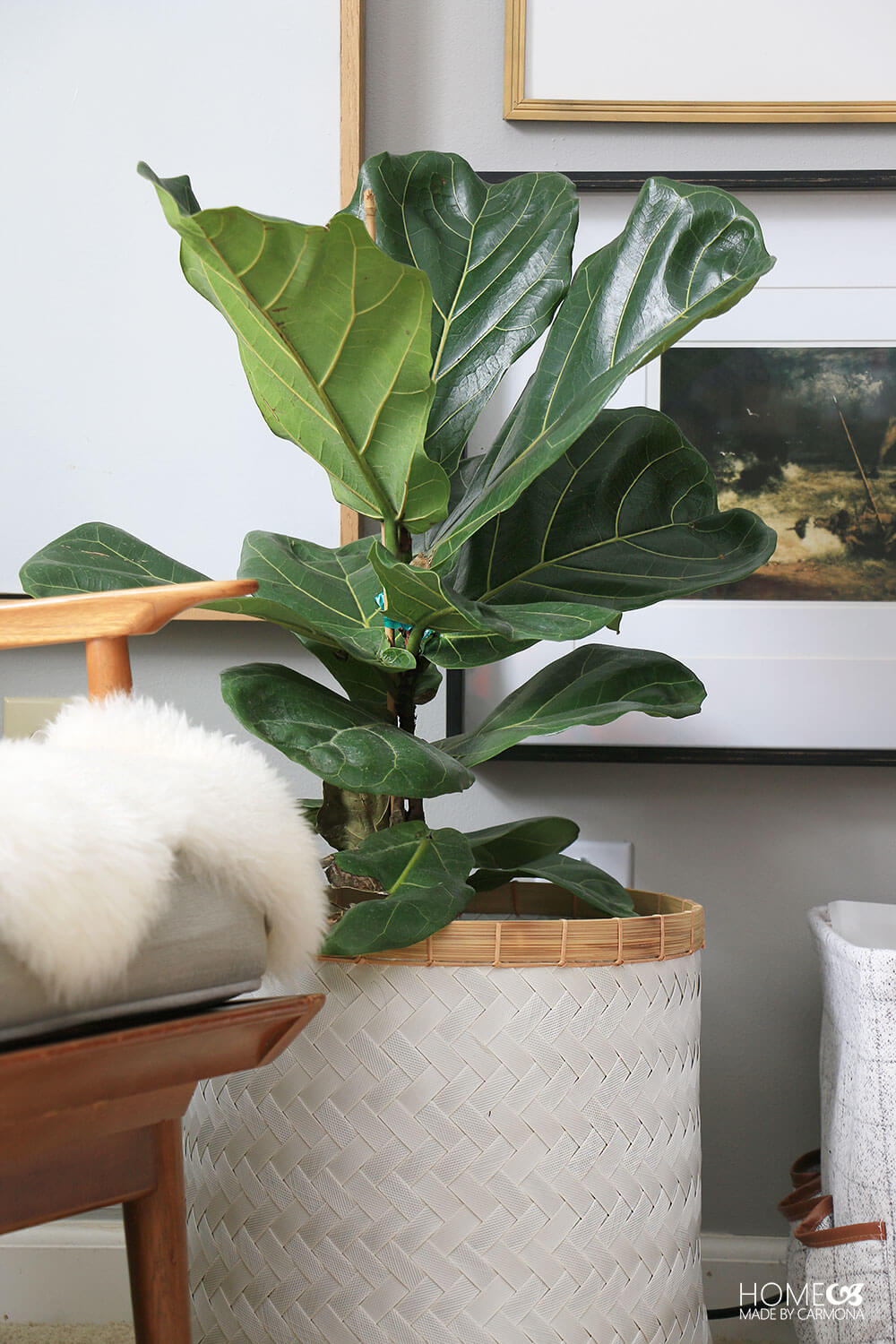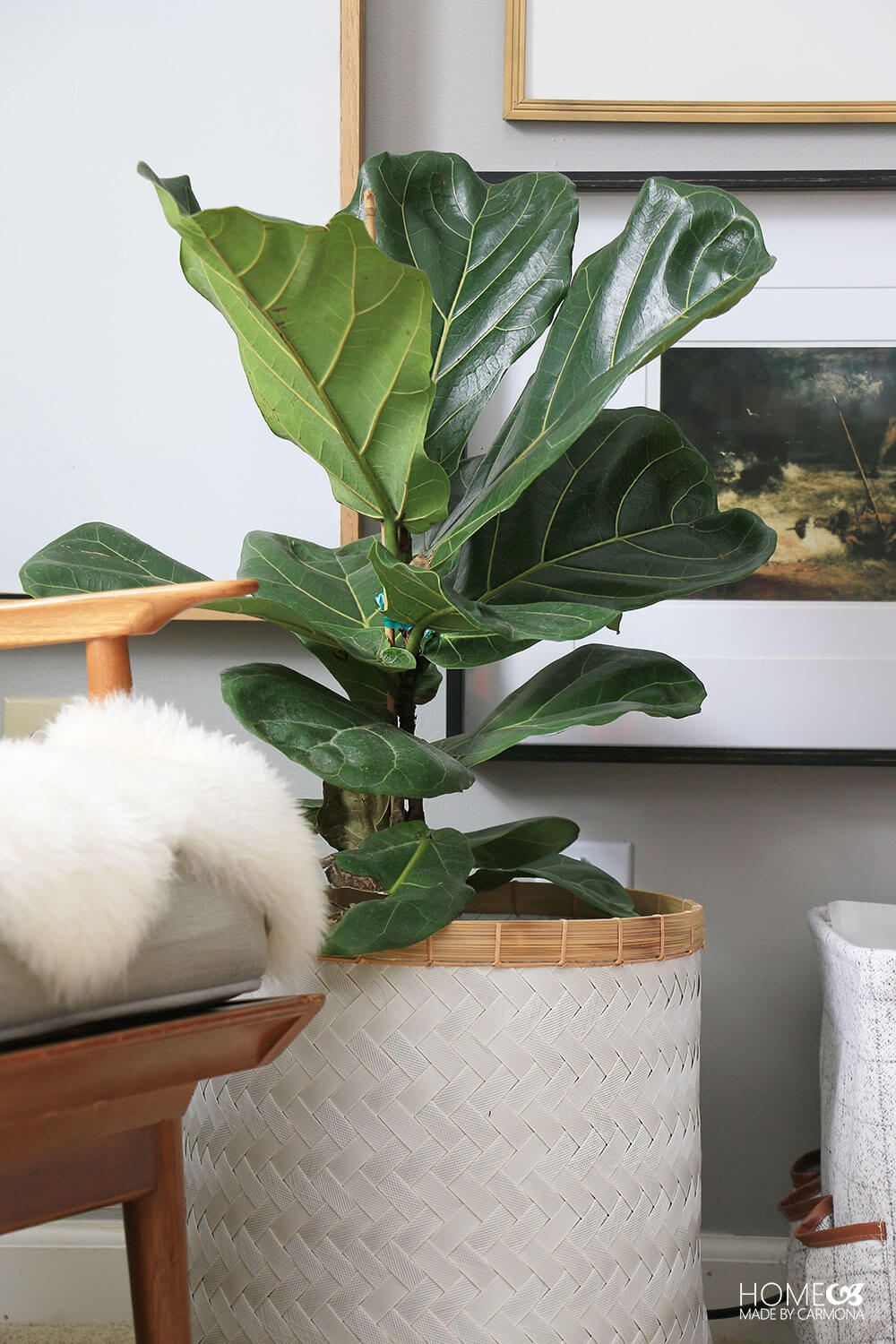 Okay but back to the gallery wall. I need to know what you think can be done with this wall right on the right of that opening. It is my husbands side of the bed, so that is "his" wall.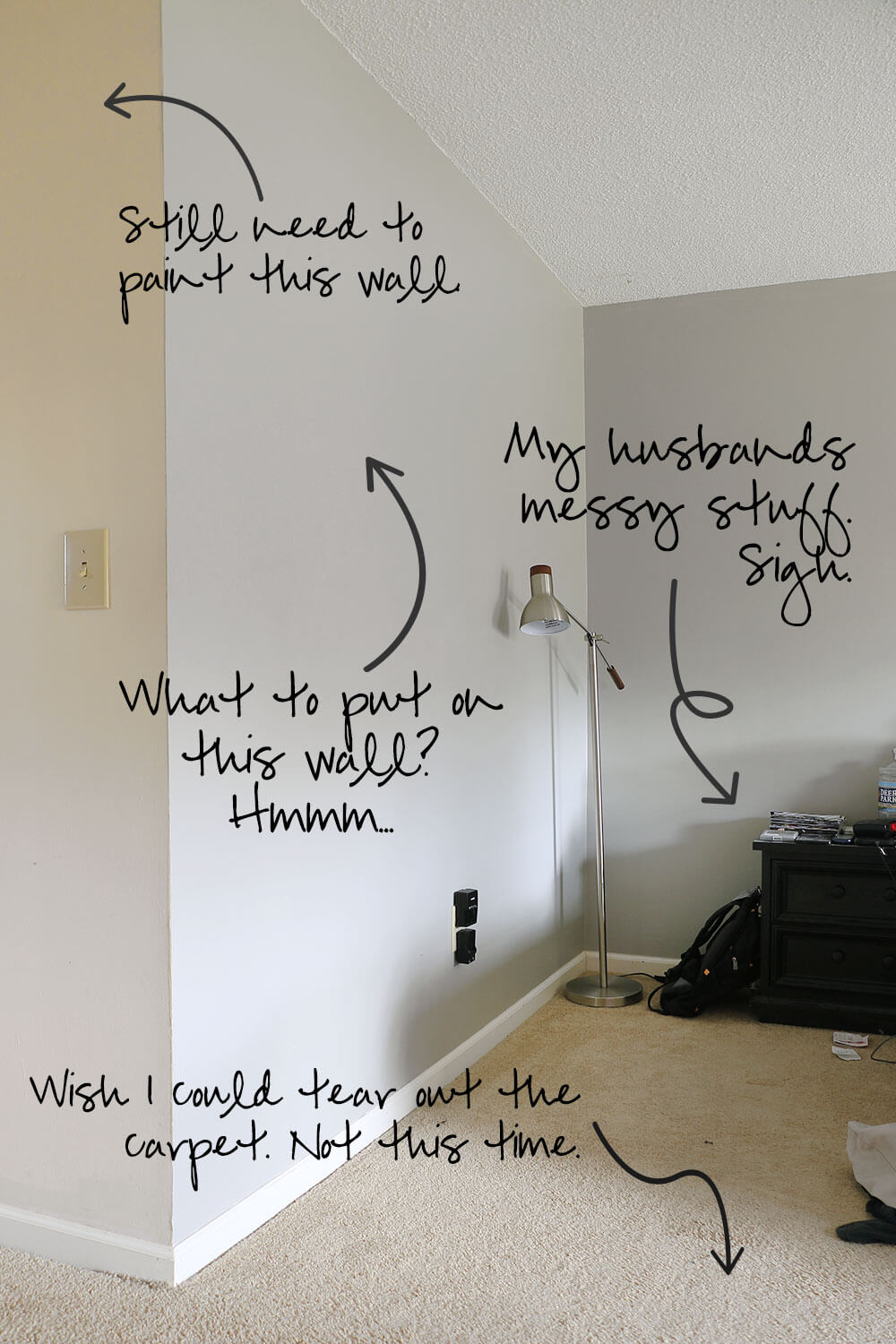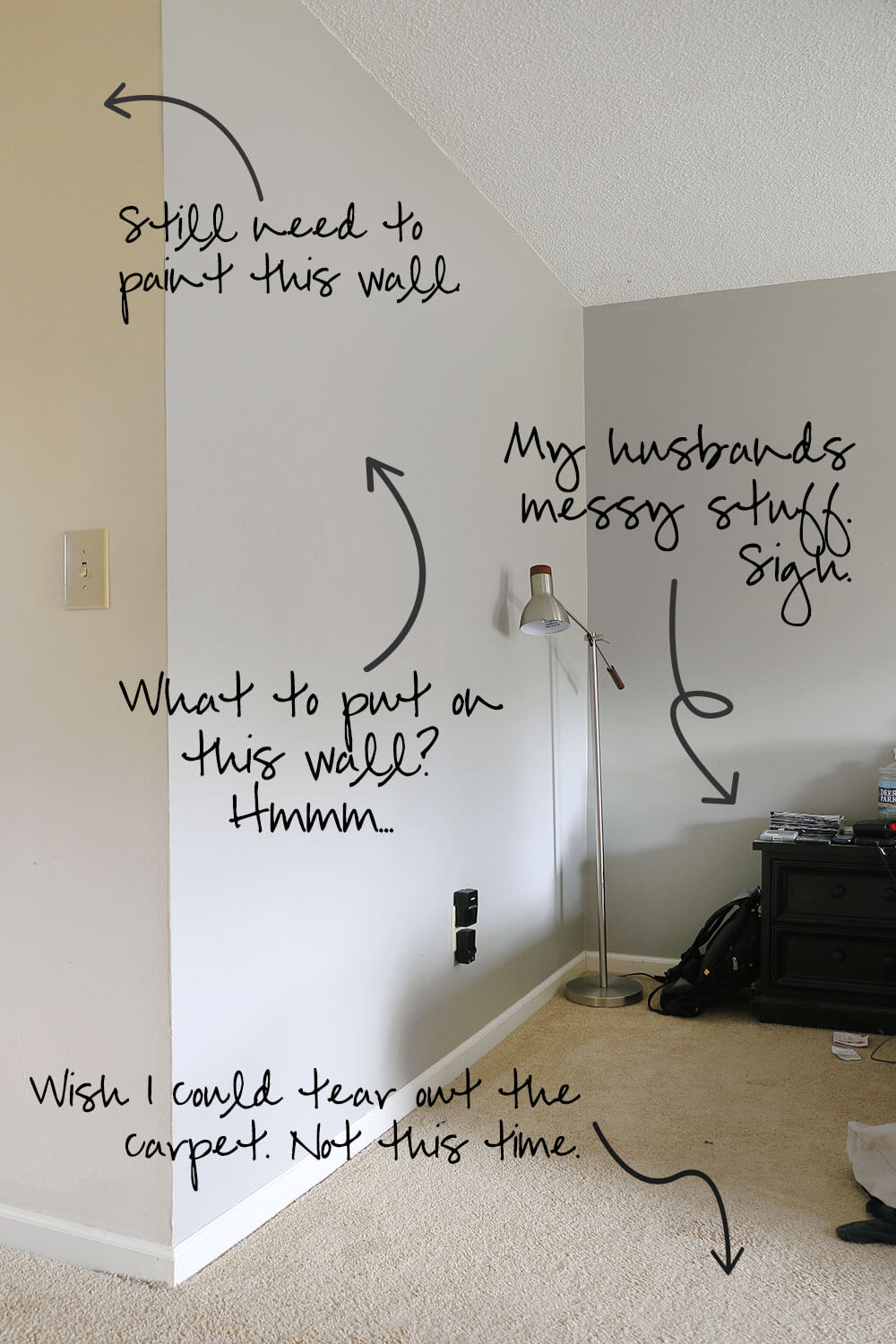 Should I hang one huge canvas, OR do another full scale gallery wall, OR a mini trio of smaller paintings? What do you think?
I don't want the walls to fight each other for attention, but I don't think I should leave this wall empty. What do you think? I'd love your opinions!
Two weeks left to go guys. I don't know…I think I might be sprinting to the finish (as usual, go figure). If you missed last week's update, you'll probably roll at my headboard misadventures.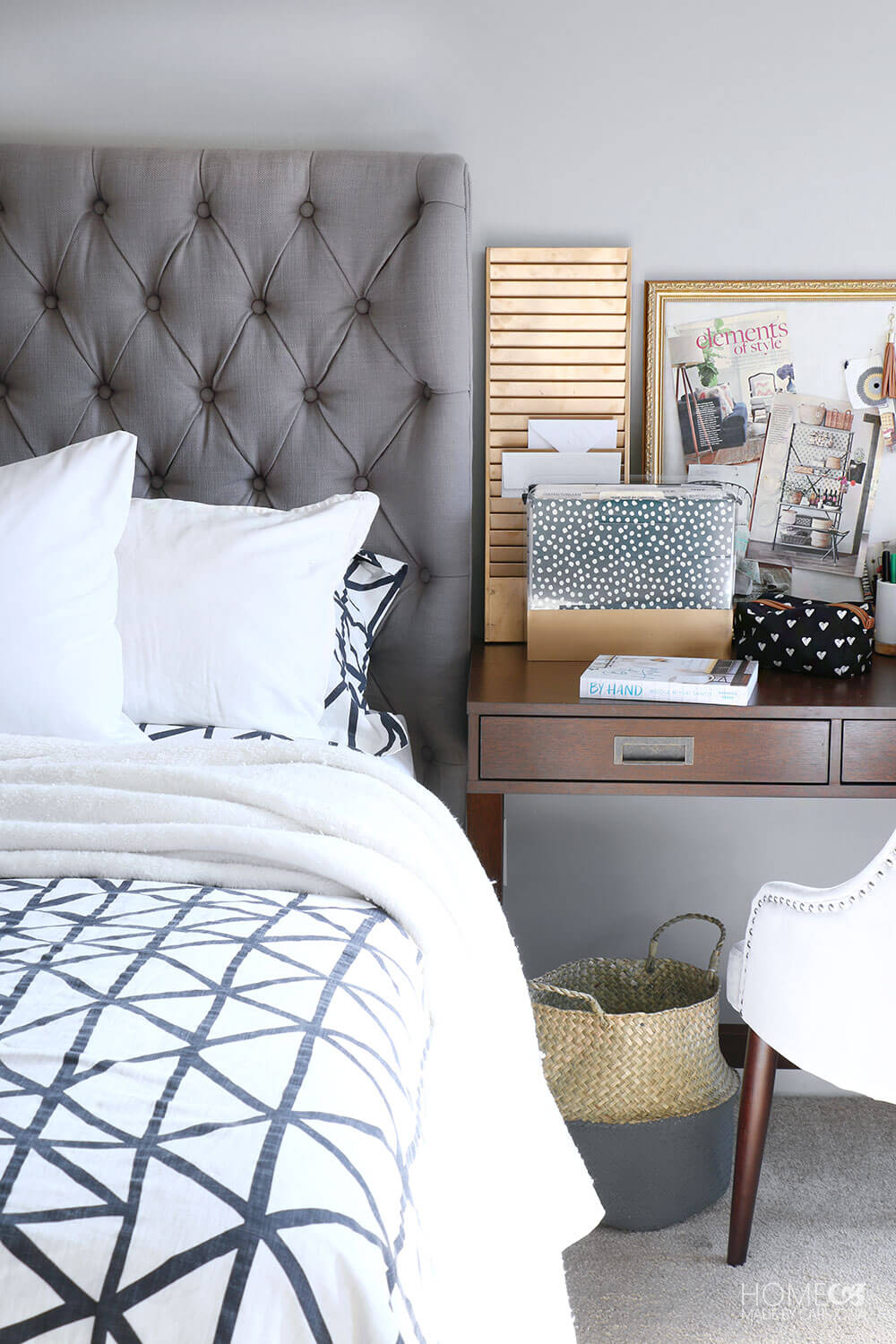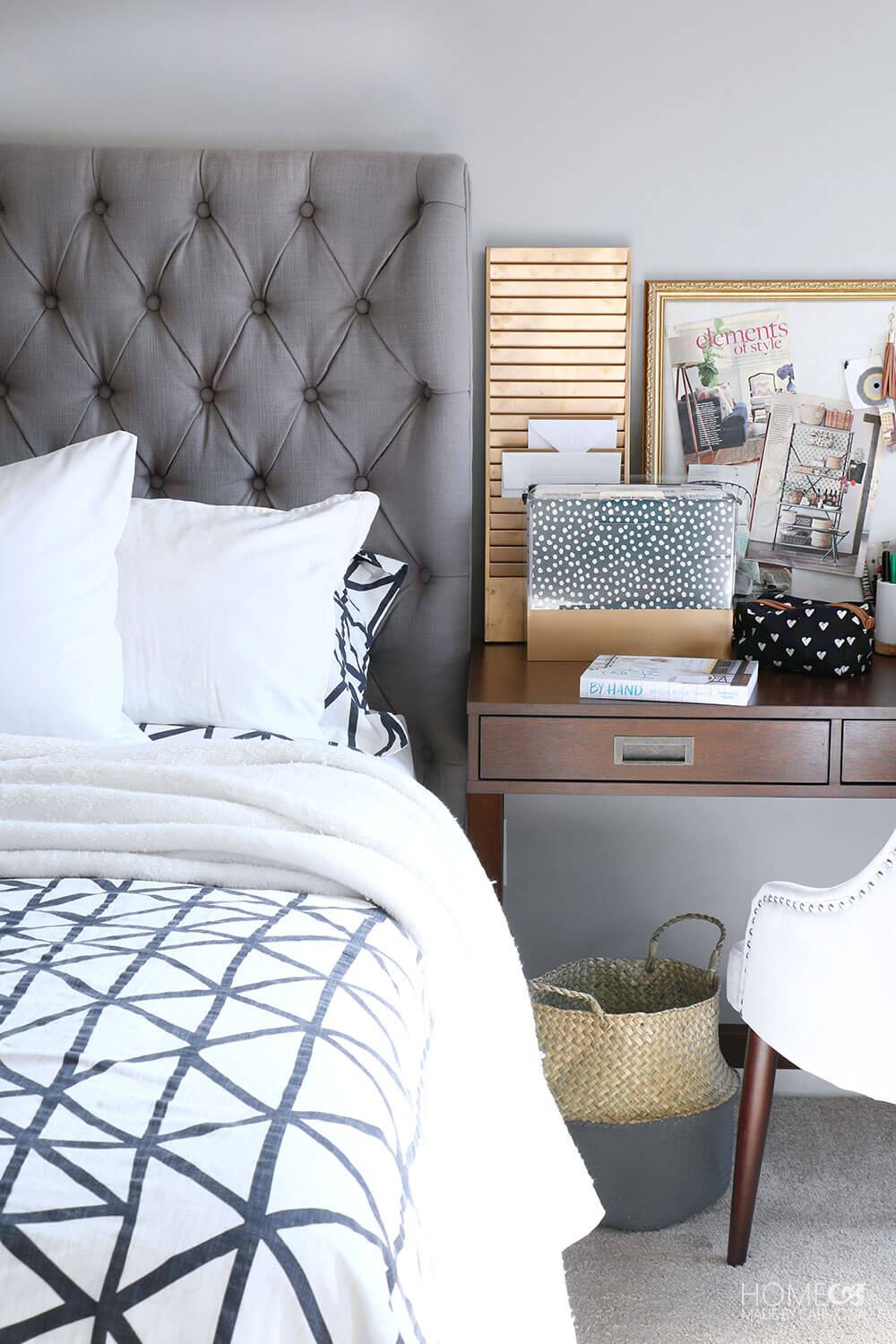 Wish me luck!


[go_portfolio id="decorate_landing_page"]