I'm the kind of girl who falls madly into obsession with something, and it pretty much obliterates everything else until I fall out of obsession with it. Then I can finally appreciate it like a normal human being again.
At what point do you need to push to do something different?
It happened with couponing (yes I was once that crazy extreme coupon lady…now I do it a reasonable amount), building (remember that year on the blog when everything was a DIY build), and yes, even my design obsessions.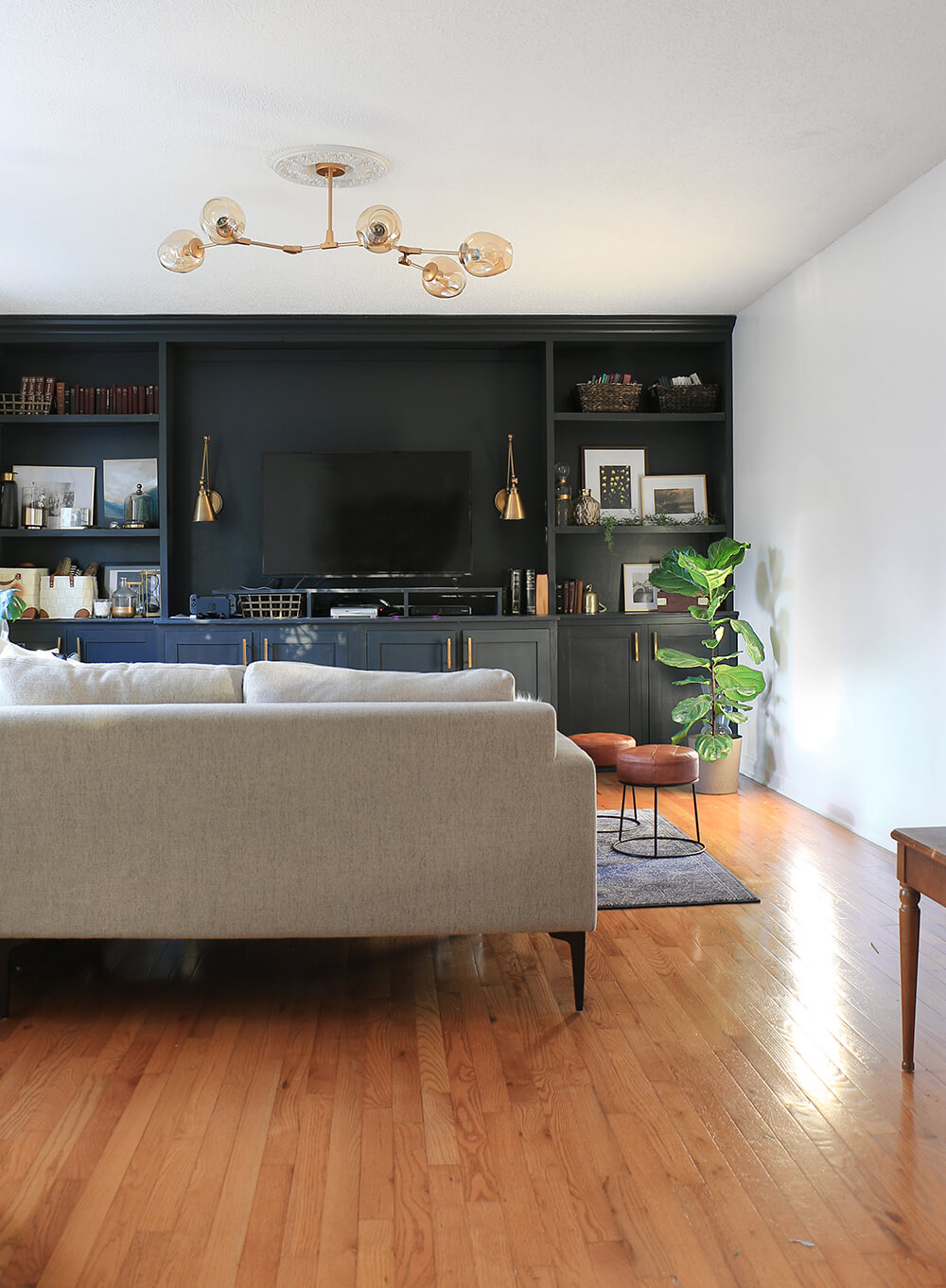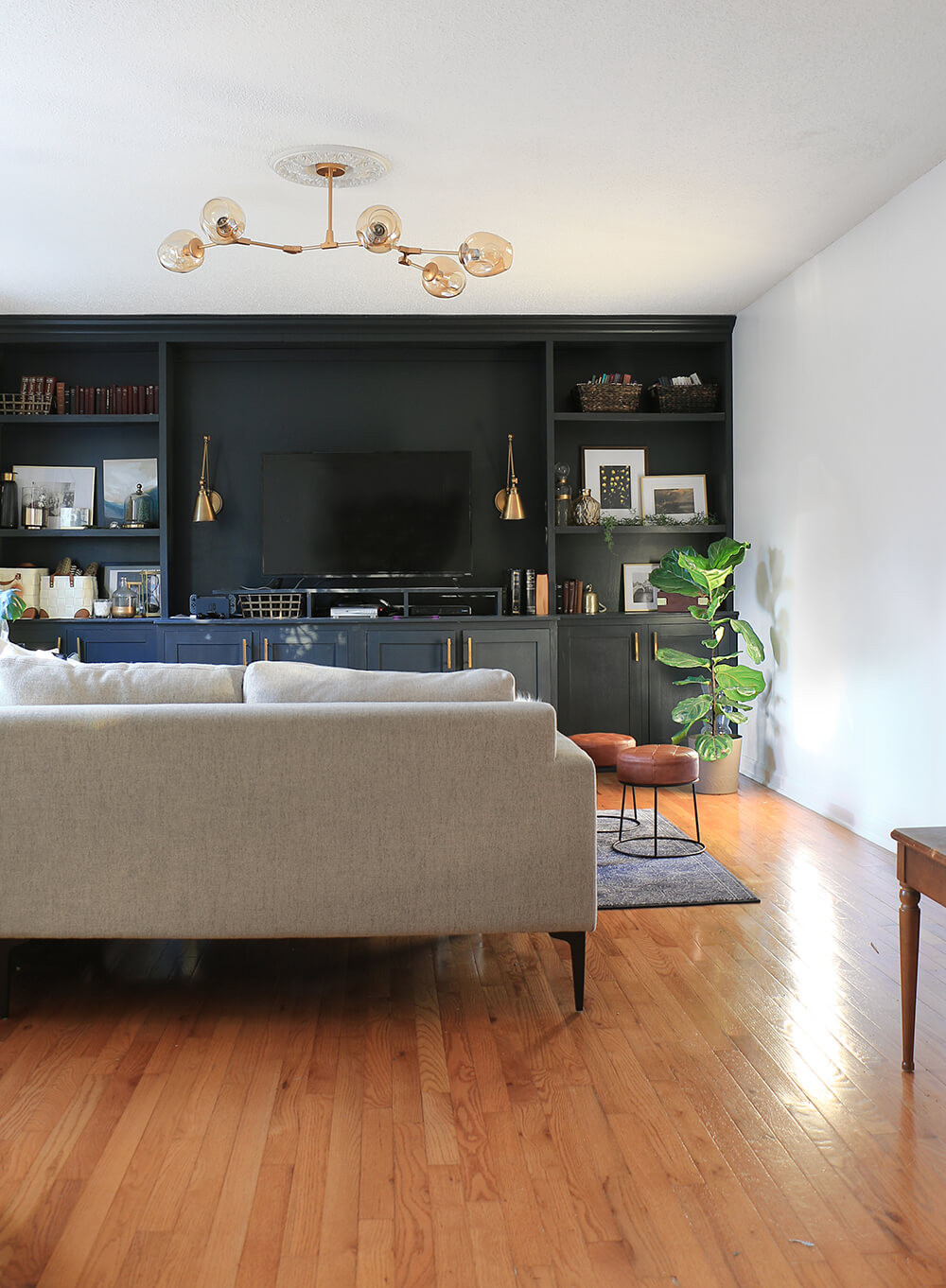 Right now I'm pretty obsessed with all things dark blue/black…oh and gold. As you can see from my house in all these photos, there is no end to the madness (or my happiness).
So the question is, how far do you go with your design obsessions? At what point do you need to push to do something different, or could it be argued as being "cohesive design"?
The Difference Between Cohesive Design and Matchy Sameness
First things first… let's talk about what cohesive design really means.
Remember that era when you bought a living room or bedroom set and it meant they were all identically matching pieces? The same wood tone, paint colors, style, etc.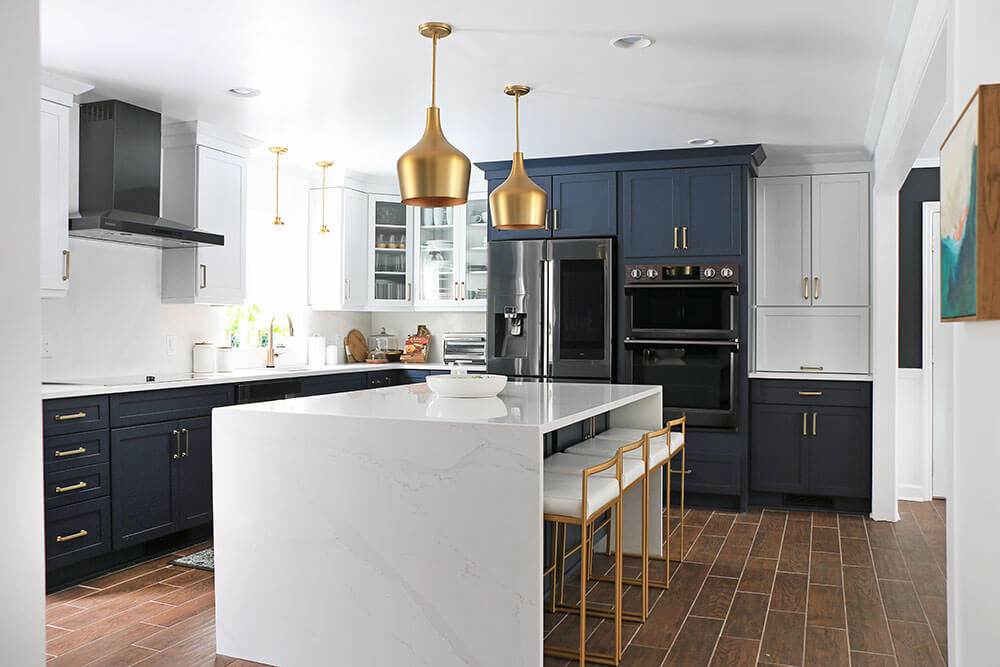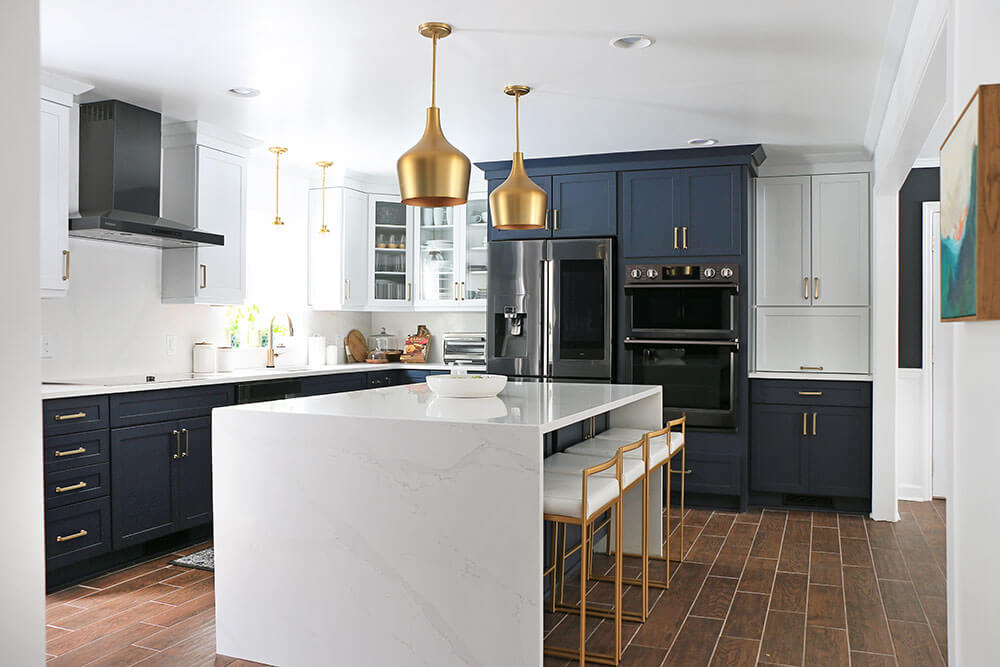 Thankfully the true principles of design are finally trickling down to stores that carry items the common people like you and I can afford. More frequently a "set" simply means each piece has been designed to compliment each other. But no longer is the matchy-matchy that leads to a one tone space.
So how do we accomplish cohesiveness throughout a home then? Well it can happen through simple techniques. As long as your base 'look' or design style is flowing through your entire house, it will look meant-to-be. And yes, if you like you can bring some of the same tones through the house in little spurts.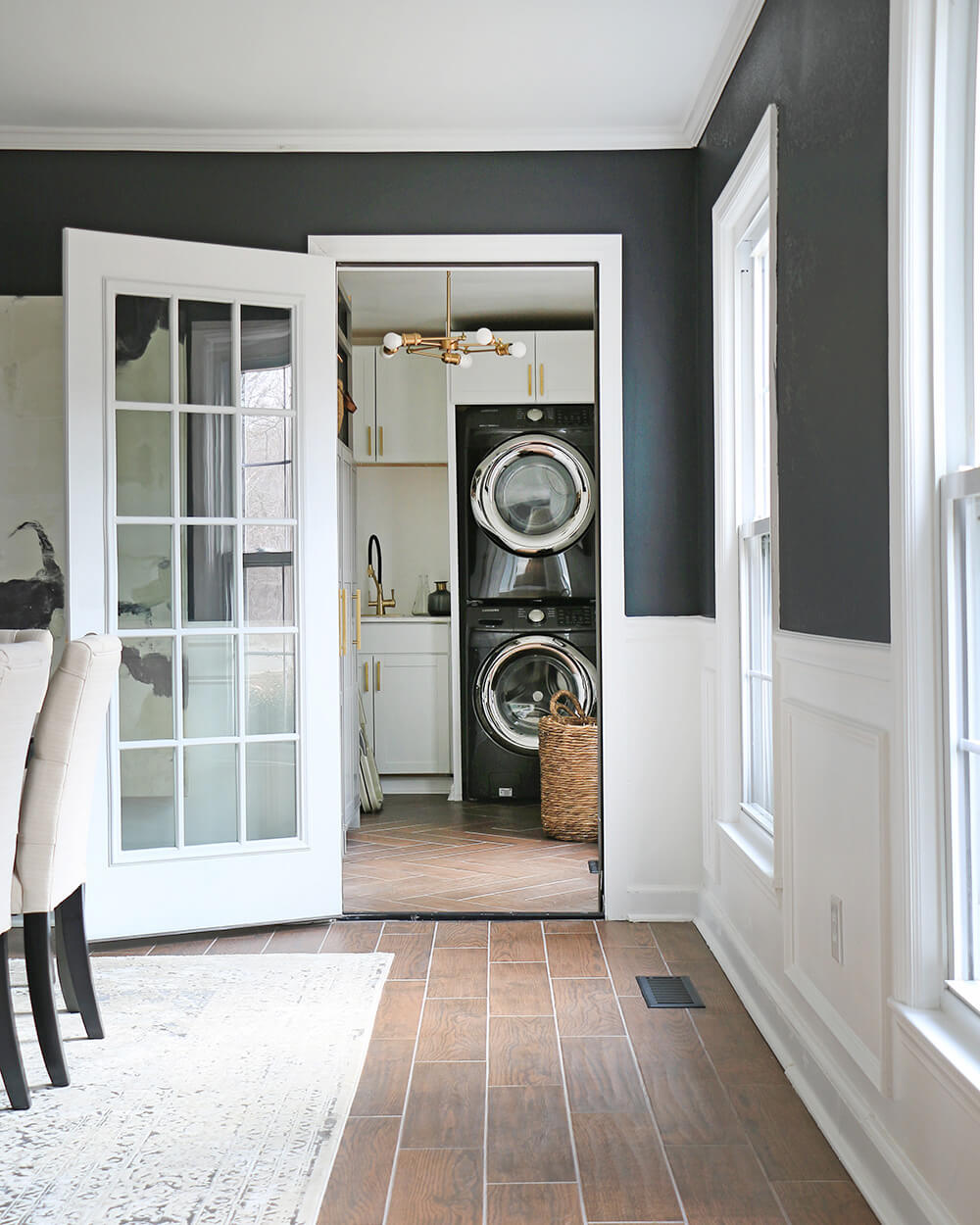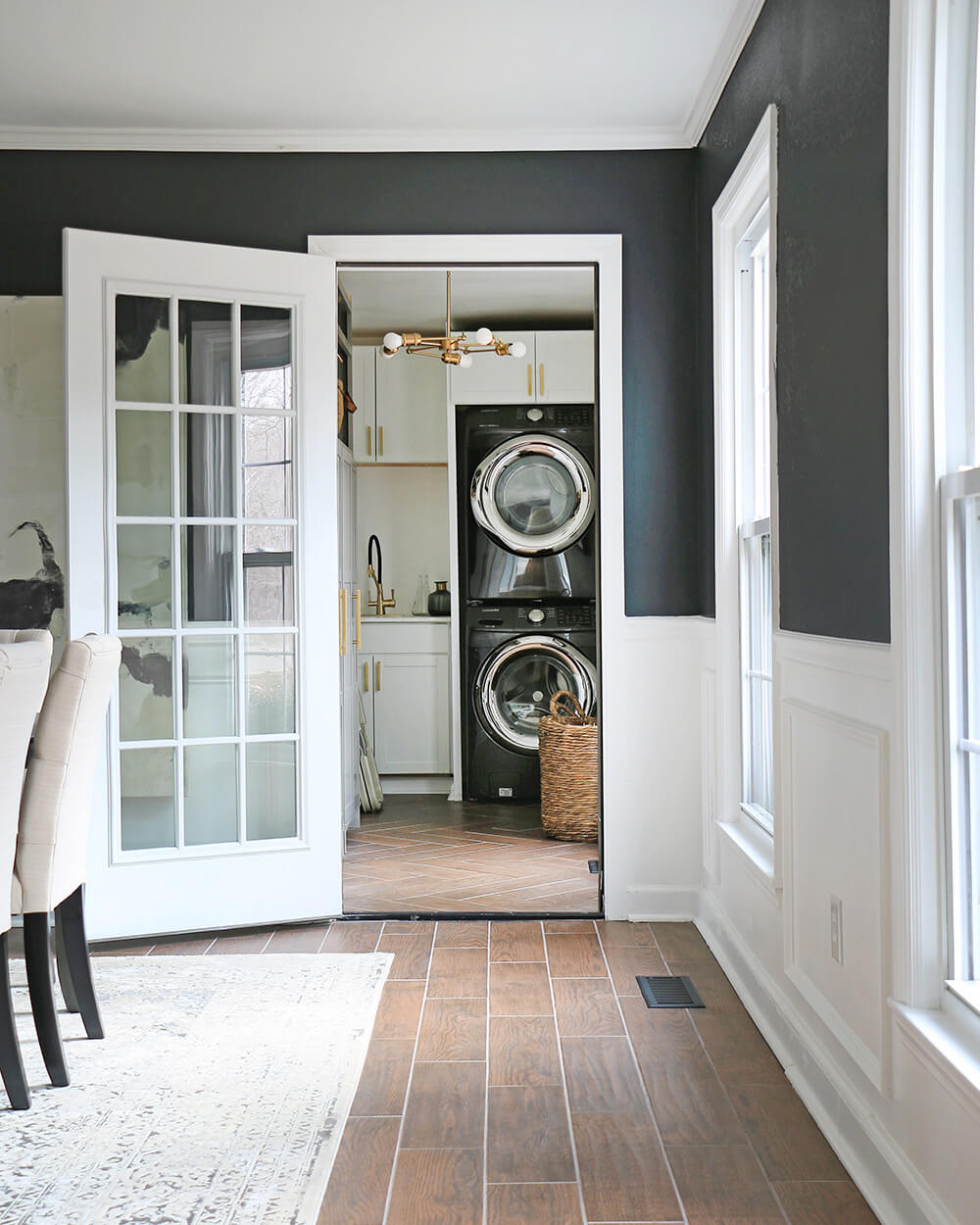 However, don't be afraid to be a little eclectic in your design. All the great designers know that a mixture is the key to an incredible high-end space, so take a page from their book.
When To Play It Cool With Your Design Obsession
The day I could tell I was about to overdo the dark blue was the day I looked at my Instagram feed and realized 3 adjacent rooms in my house all had the exact same color. AND I was considering painting another couple spaces with that same color on the walls. Um. No.
I may be completely smitten with the dark blue/black color, but it was time for me to play it cool. That doesn't mean I can't have hits of this color throughout my home, but maybe it doesn't need to go on all the walls. So I'm working really hard to make sure every room has it's own character, it's own special look.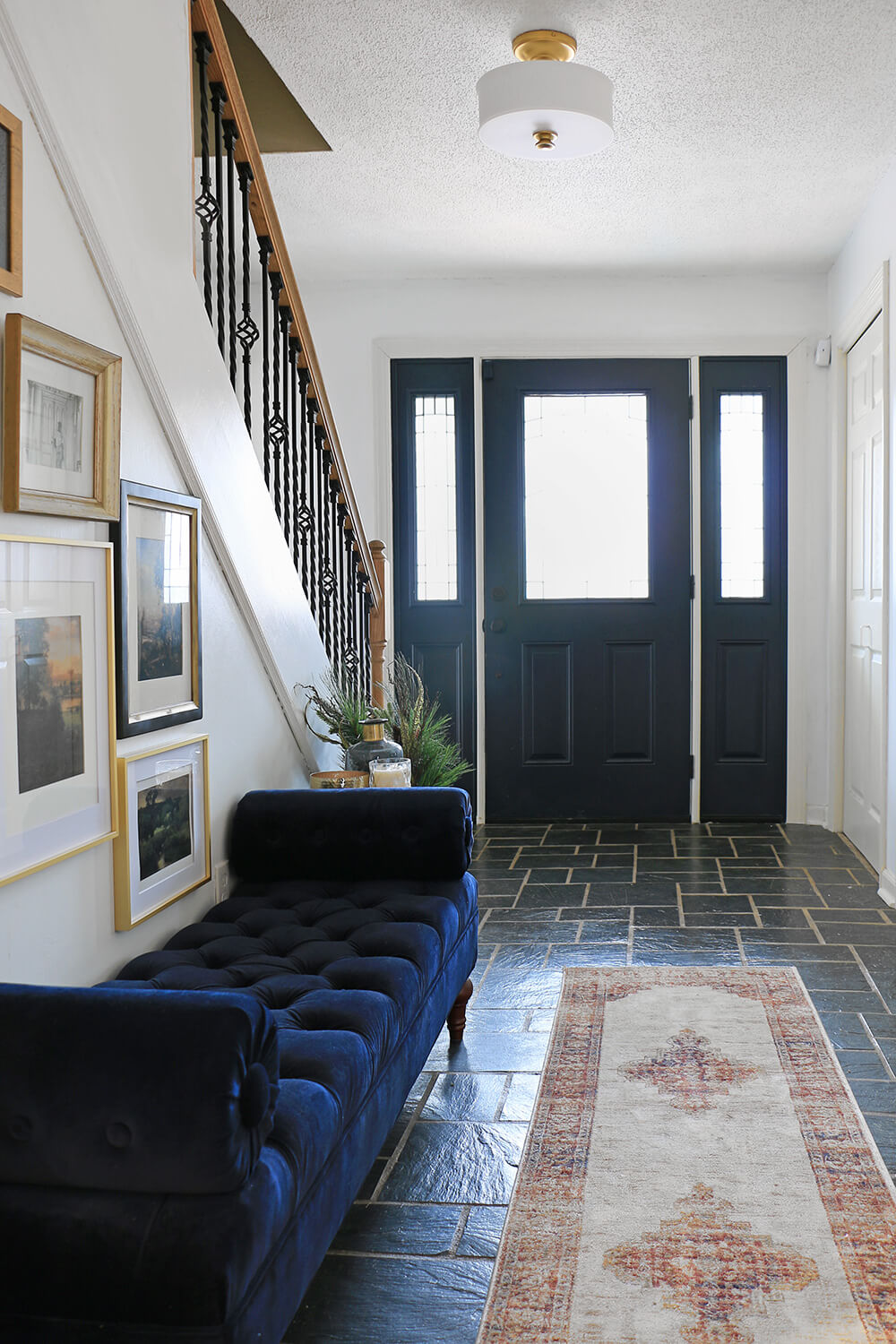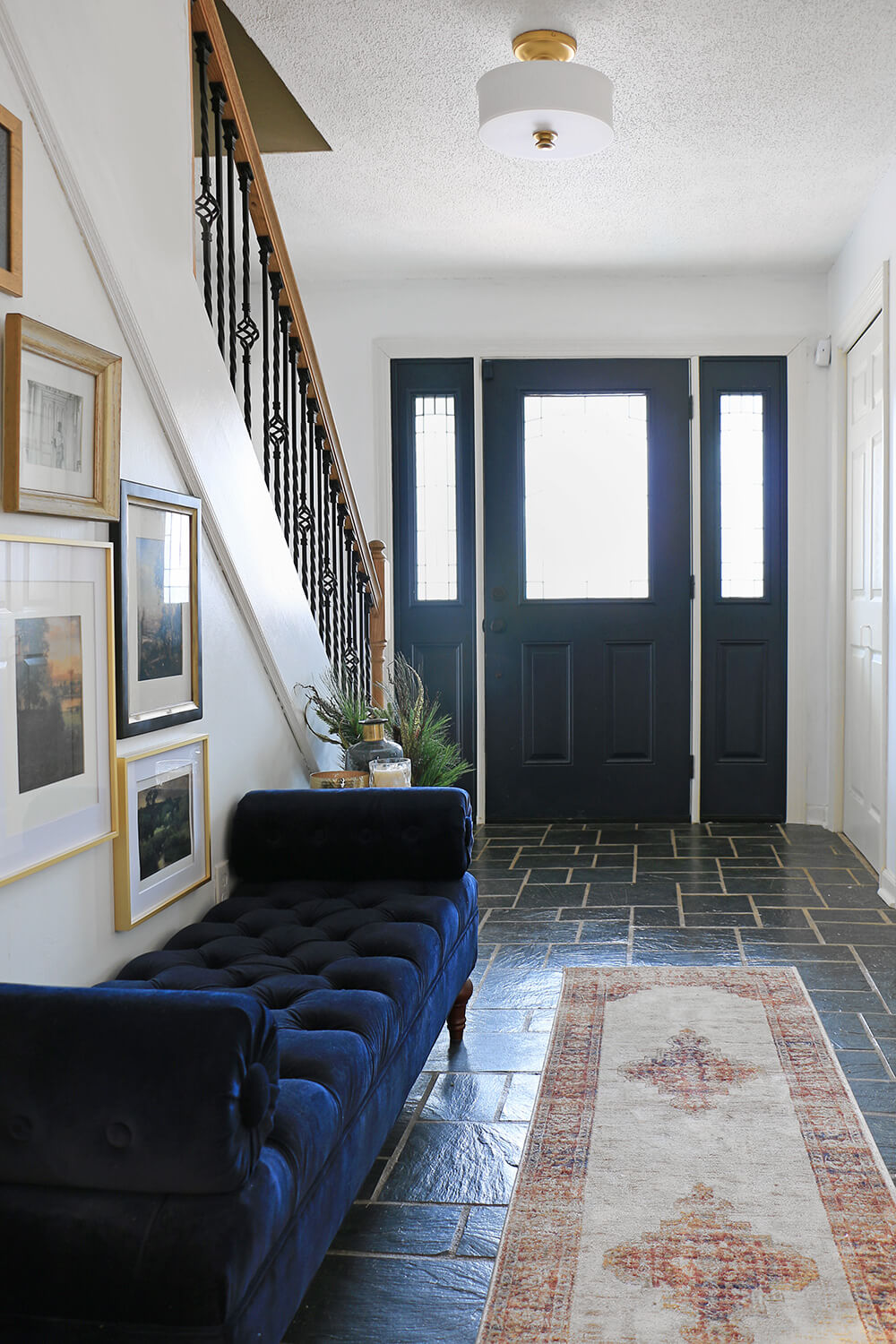 If every room in your house looks the same, you might need an intervention. Or maybe you just need to add a little something-something and mix it up a bit.
Mix It Up For Visual Interest
Because of my dark blue obsession, I needed to add a few other colors to help bring some visual interest into some of my spaces. So I started adding some hits of green, grey, gold accents, and plenty of white trim and walls to keep it light.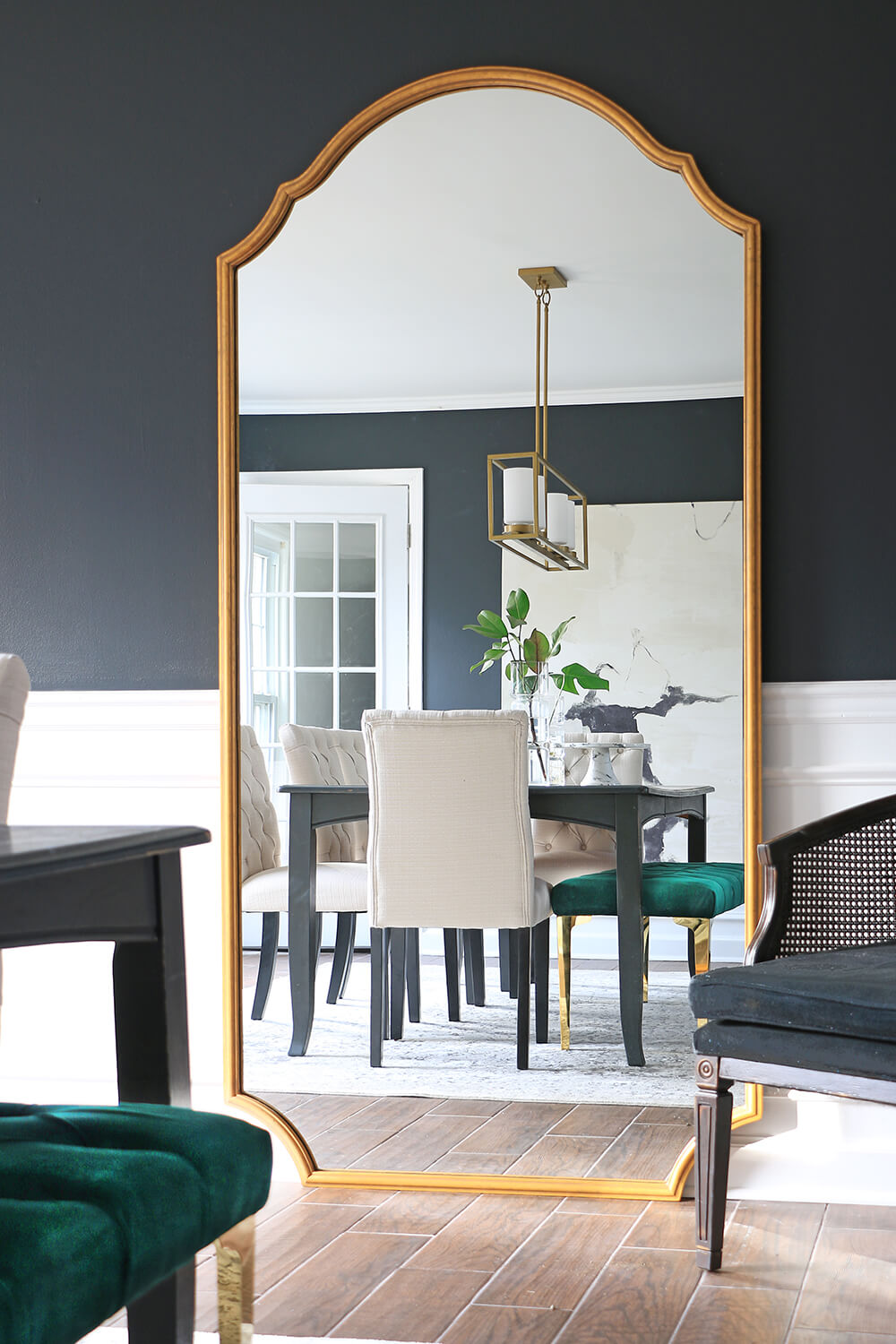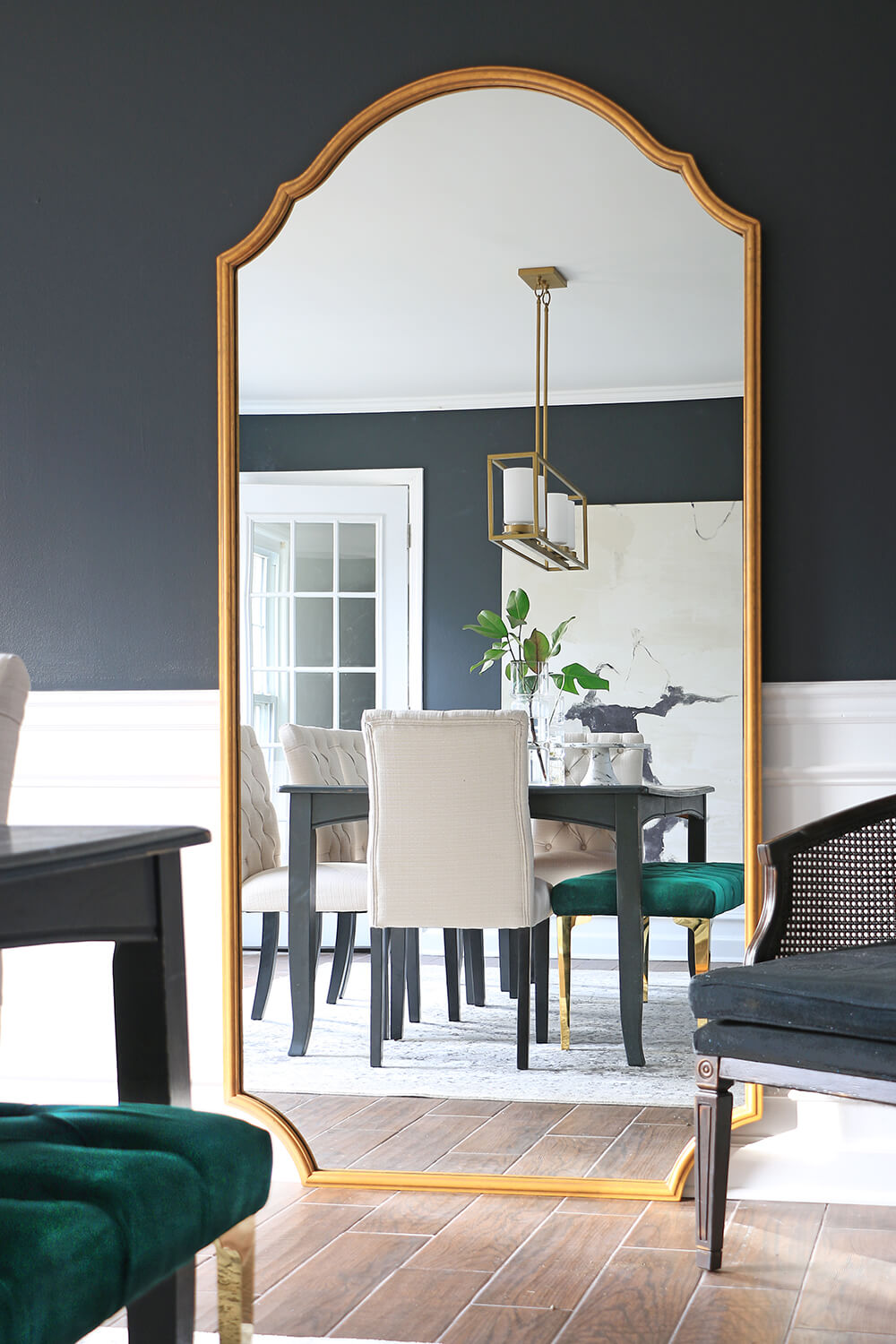 Yes, in my home you'll see plenty of my obsessions (gallery walls, similar colors, etc.), but everything is carefully balanced. I work to make each space look and feel like it has it's own personality and isn't a clone of the previous space.
I'd love to know how you have celebrated your design obsessions while bringing balance and personality into your home. Share with me here in the comments, or share with me on Instagram!


[go_portfolio id="decorate_landing_page"]