High Point Market is an incredible design/furniture market event that occurs twice a year in North Carolina, but is only open to tradesman.
We're talking multiple city blocks worth of design showrooms! It is an amazing, but overwhelming experience that provides inspiration and education for days! Today for my One Room Challenge post, I thought I would share my market experience from two weeks ago!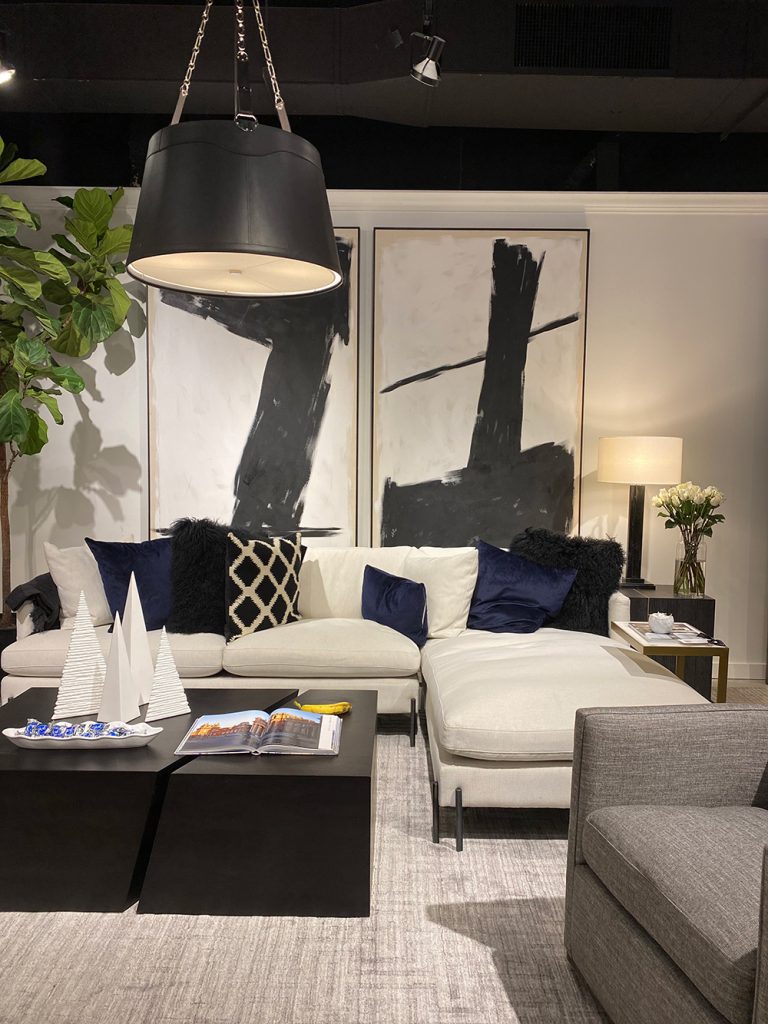 Because I don't live far, I attend every market I can… I spend a day or two walking the city blocks and touring a new set of showrooms. I always try to squeeze in some educational talks, and any main guest speakers. The event usually runs a week and a half, but I'm usually exhausted by end of day 2. Haha, 2-3 full days is all I can take!
Since this event is not open to the public, basically only to designers, shop owners, manufacturers, and press, I thought I'd take you on a quick tour of my favorites.
Universal's Showroom
This year's highlight for me was touring Universal, a showroom I have never visited before but heard great things about.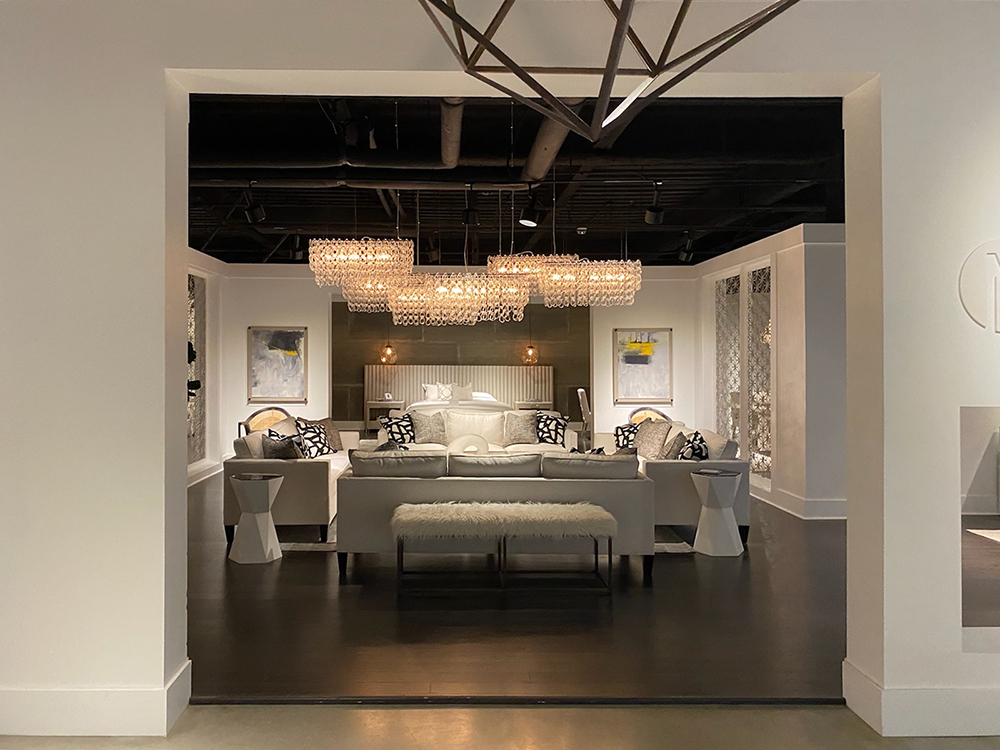 It truly lived up to my expectations, and even exceeded it! I wish iphone pictures could adequately depict this showroom in all it's glory.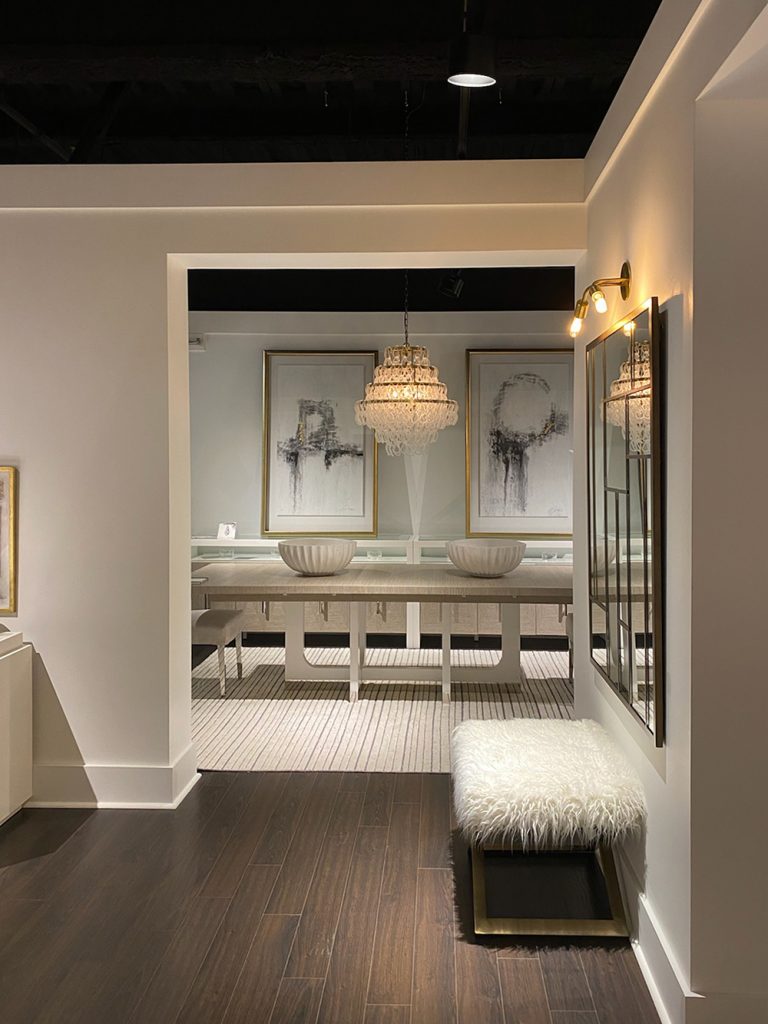 Universal's new outdoor line was absolutely amazing. Not only are these pieces engineered to withstand the elements, but your outdoor space would be as stylish as your indoor one!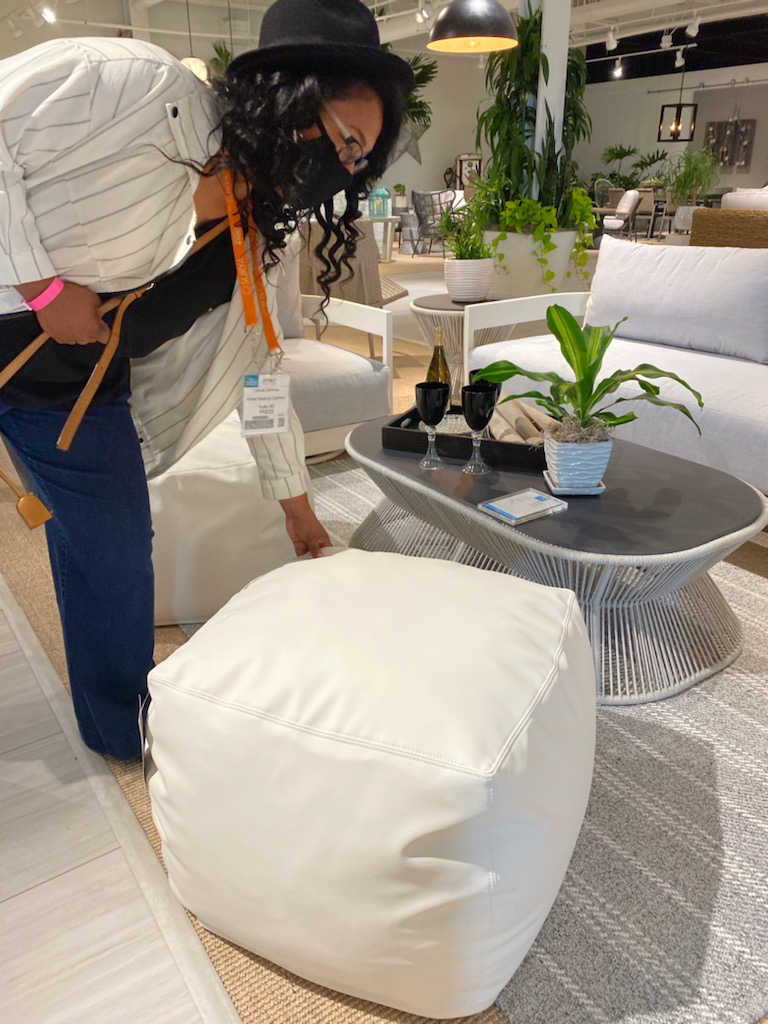 These showrooms are where you see the cutting edge in materials, furniture, as well as design styles.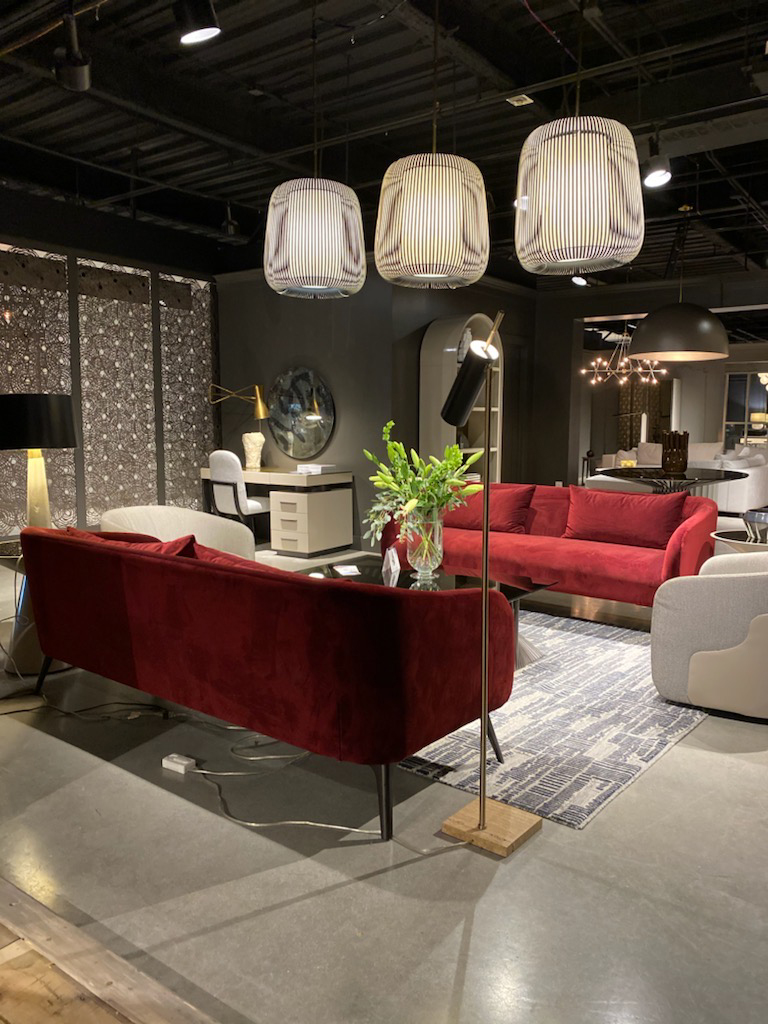 But I don't just enjoy seeing the latest in design, I go to get inspired BY design! Showrooms are often set up as rooms in a house, and as you walk through you experience cohesive show-stopping design.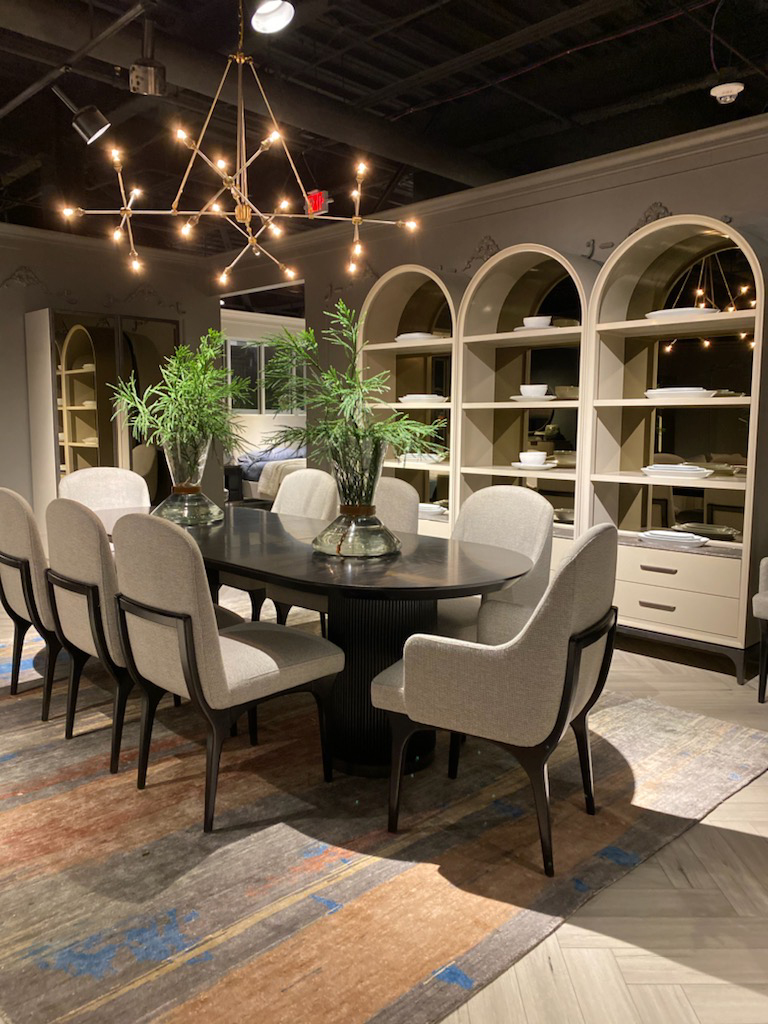 If you ever gain access to a furniture market, you are going to want to bring your best walking shoes. My sister came with me, and by the time we got to Universal's showroom, we were dead tired.
So when we found our dream living rooms, we made the mistake of collapsing on the sofa. Which was so dang comfortable, we didn't leave for a while!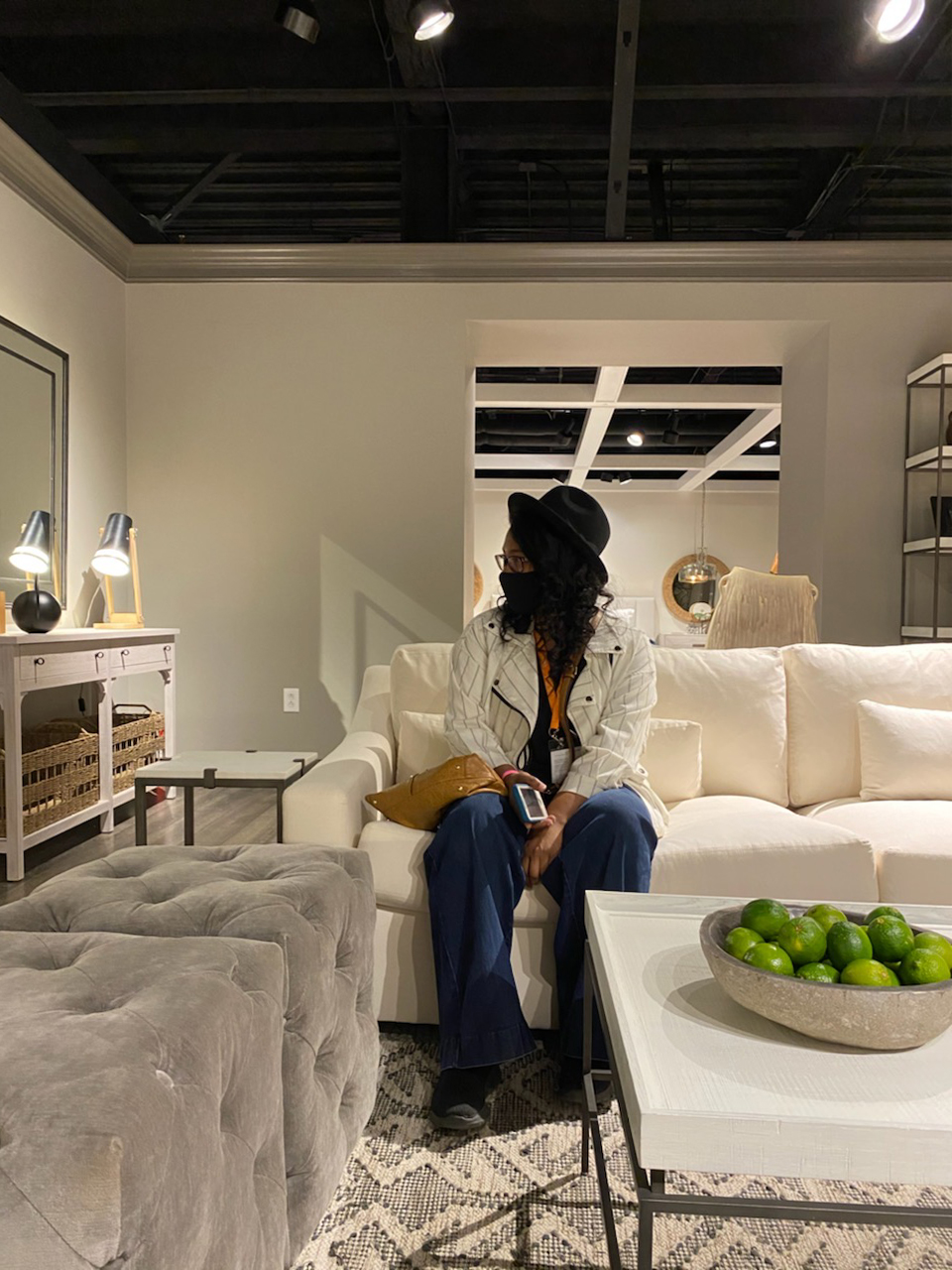 Crystorama Lighting Showroom
Crystorama just launched a showroom at High Point Market for the first time, and I stopped by for a visit!
I've had the wonderful privilege of partnering with Crystorama on a number of remodel projects. You'll see their beautiful chandelier in my walk-in closet and dining room.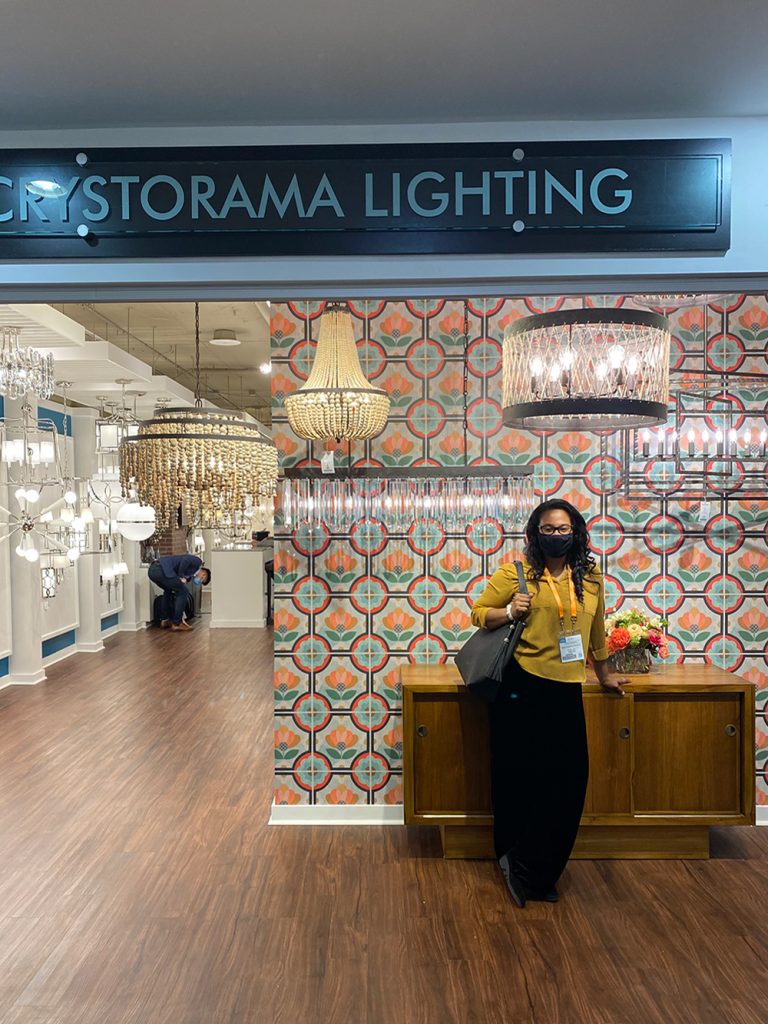 Not to mention some amazing sconces in my bathroom and vanity nook!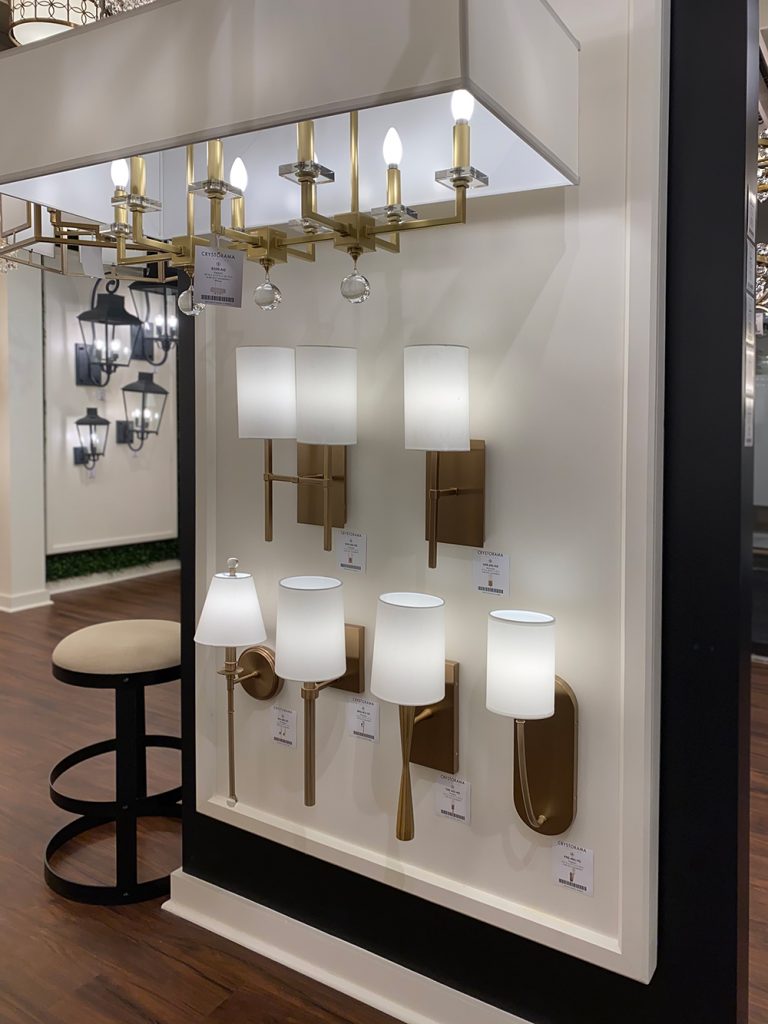 The brass and bright gold fixtures, are always a big favorite of mine. Crystorama always has such glamorous fixtures that aren't quite like any out there.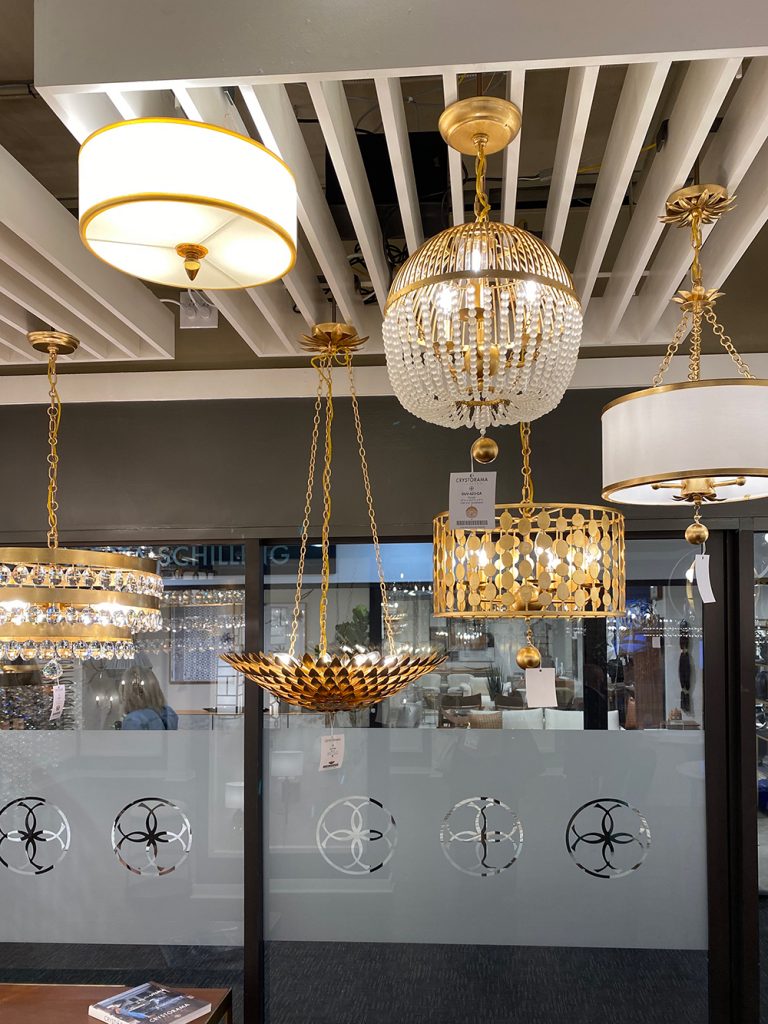 My Crazy Story of How I Discovered High Point Market 4-Years Ago
As crazy as it seems, I didn't discover High Point Market through any normal means.
We had just moved to this area, and I was dropping my kids off at their homeschool coop for classes. My sister was with me, and after dropping off the kids, we went on a run to the nearby Target. That's when we noticed that the adjacent mall was filled with cars. There were park-and-ride signs saying that a shuttle would take us to a "furniture market".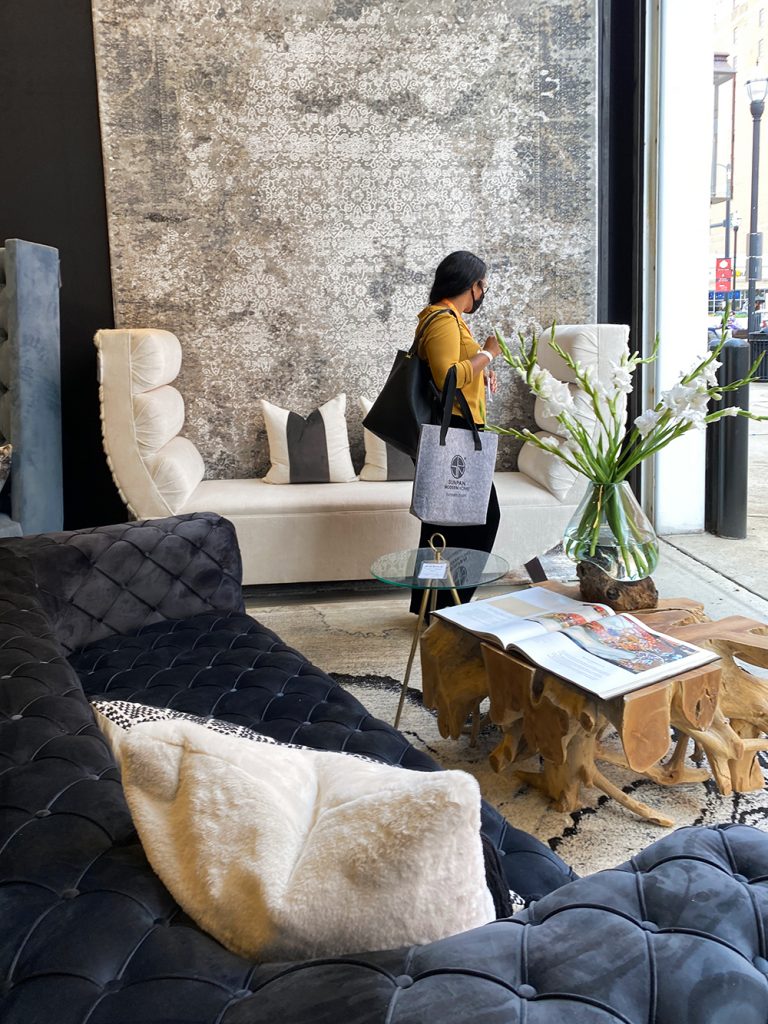 I was immediately intrigued, and thought it would be amazing to go visit. Of course, I assumed this was a huge flea market of some type.
My sister impulsively said I should go. She would stay with the car, and pick up the kids from their classes if necessary.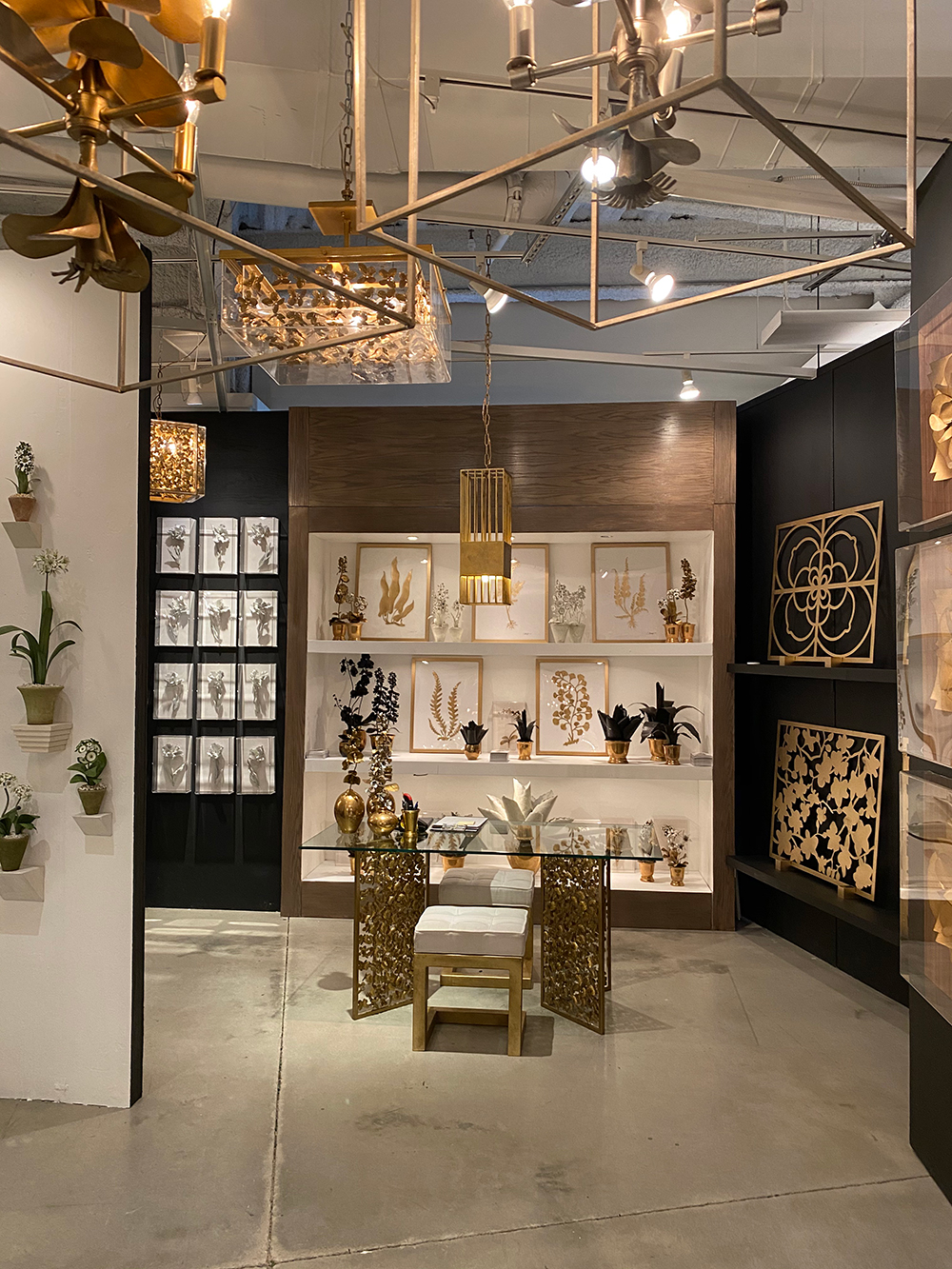 So yes, like a crazy woman, I got on a shuttle with no idea where it would take me.
When it showed up at the High Point Market main terminal, I was floored! That's when I first realized that this was no flea market, but some kind of event with showrooms and high profile guest speakers. I think the Property Brother's were speaking that year…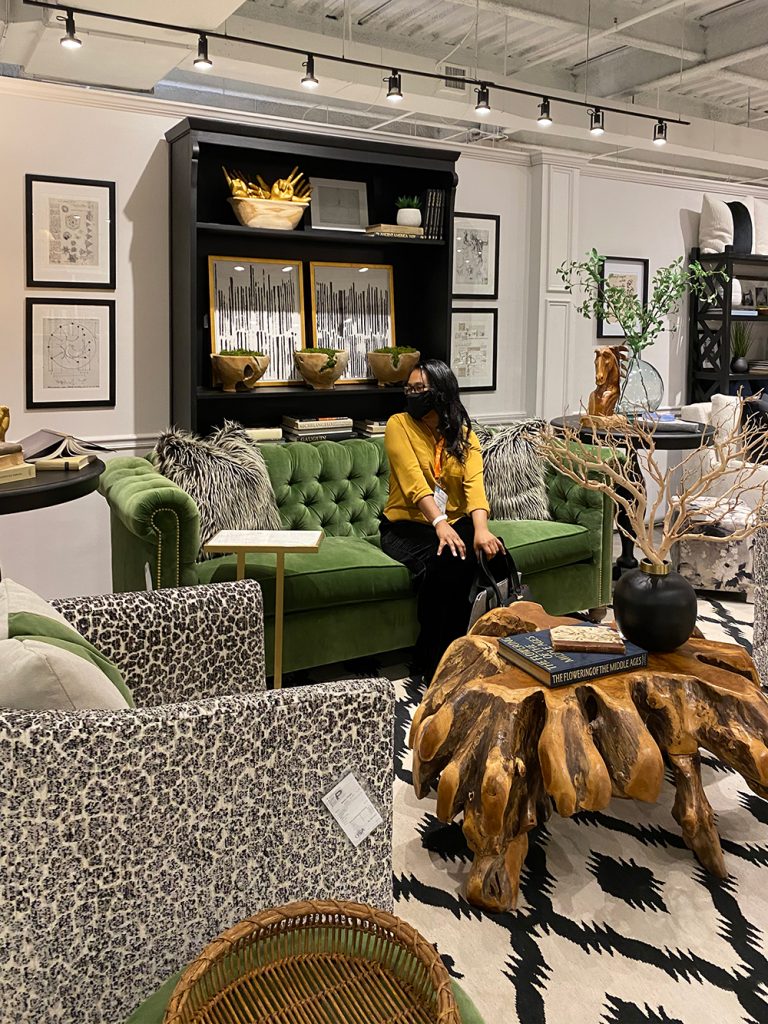 I got off the shuttle and wandered around until I saw an info booth. Of course, it was only open to trade, and I had to register to be allowed into the showrooms. So I didn't get into any showrooms that year…
But the experience gave me a sense of what this amazing thing called 'High Point Market' was. As soon as I got home, I registered as press (yay for blogging!), and I've been to every market since!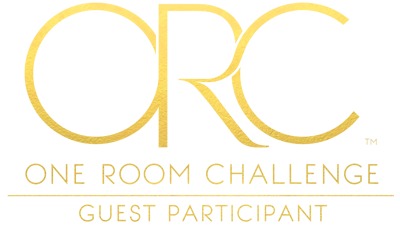 Next Week's One Room Challenge Post
Next week, I'll get back to my regularly scheduled One Room Challenge progress. But until then, check out Week 1, and Week 2!