High Point Market is an experience you'll never forget! Prepare to be wow'd by the largest home furnishings market in the world, spanning several city blocks worth of showrooms. And yes, if you have the privilege to attend, you'll need to bring good walking shoes!
However, it isn't open to the public, only to trade. Don't worry, if you aren't trade, I'll be your peak into High Point Market and share what I learned while on the prestigious Design Influencers Tour.
*This post was sponsored by High Point Market & Esteem Media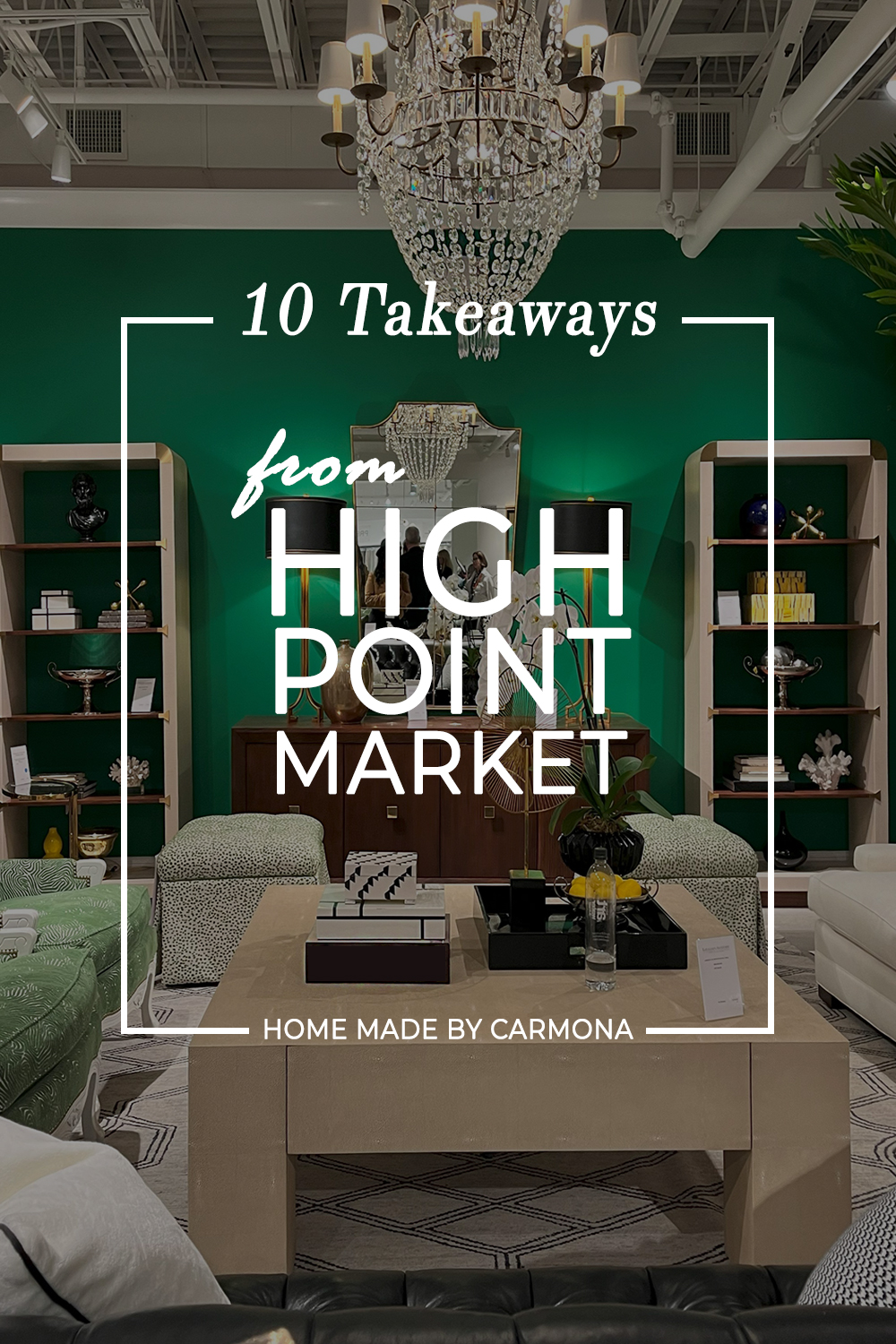 1. Your Furniture Doesn't Need To Look Like Everyone Else's
Let's be honest, when everyone is grabbing their furnishings and accessories off the shelf, we miss out on the perks of uniqueness.
When you have a designer order your furniture, they can capitalize on the MANY customizations offered. From material type, texture, color, and print, to the stain and paint colors on wood, to type of feet on furniture, to hardware and metal of choice, to size and scale, and SO much more!
At least order it from a location (or online) that provides some of those available customizations! You're welcome…I just saved you from the home furnishings impulse buy. Your house will thank me later.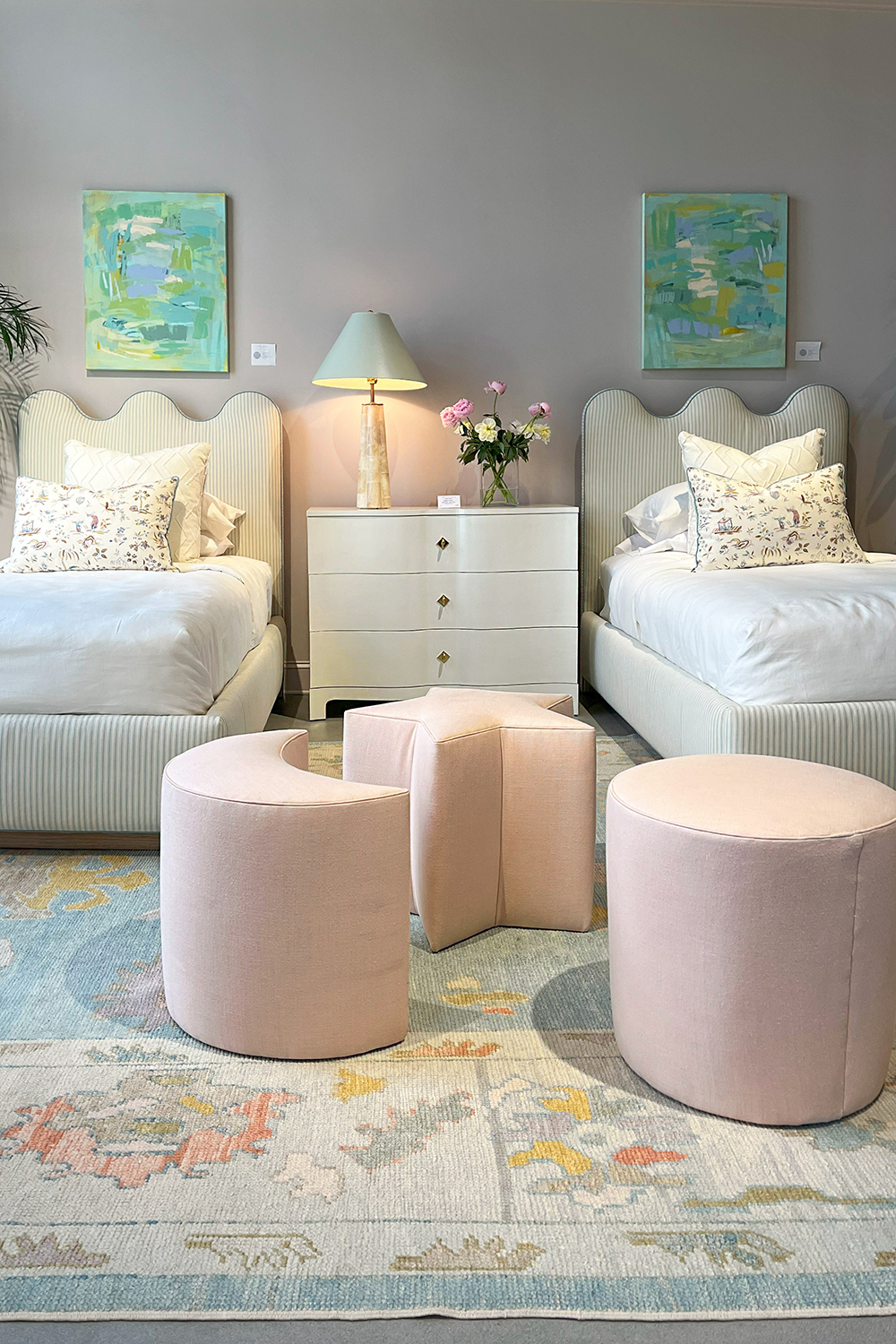 2. Utility Doesn't Need To Be Ugly
Whether you are in need of storage furniture, multi-purpose pieces for a small space, or just want a comfortable chair that reclines and swivels, it can be beautiful!
Gone are the days when you have to choose between style, function, or comfort.
Would you believe this set from Universal is actually patio furniture?! The armchairs and ottoman swivel, and the sofa material is resistant to water and dirt, but also removable! Now our outdoor furniture can look just like our indoor ones.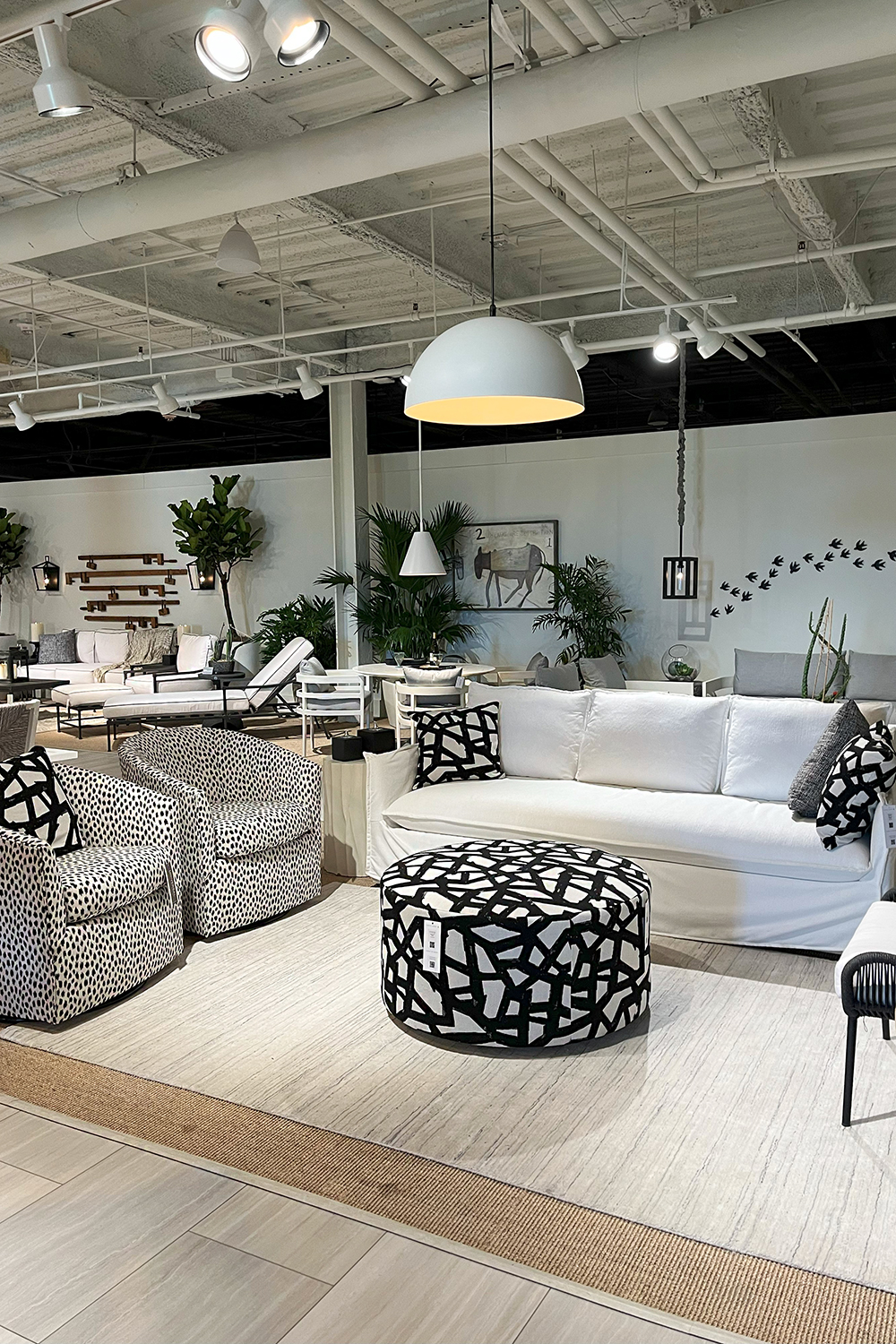 3. Scale Is Everything
Instead of being content with one-size-fits-all furnishings, this is the place to source items meant for the size of your room.
Even if you have average sized ceilings, height isn't the only consideration for the scale of furniture and lighting. Nominal sizes don't make for phenomenal design, so don't be afraid to look for pieces that will properly fill the space without being too big, or too small.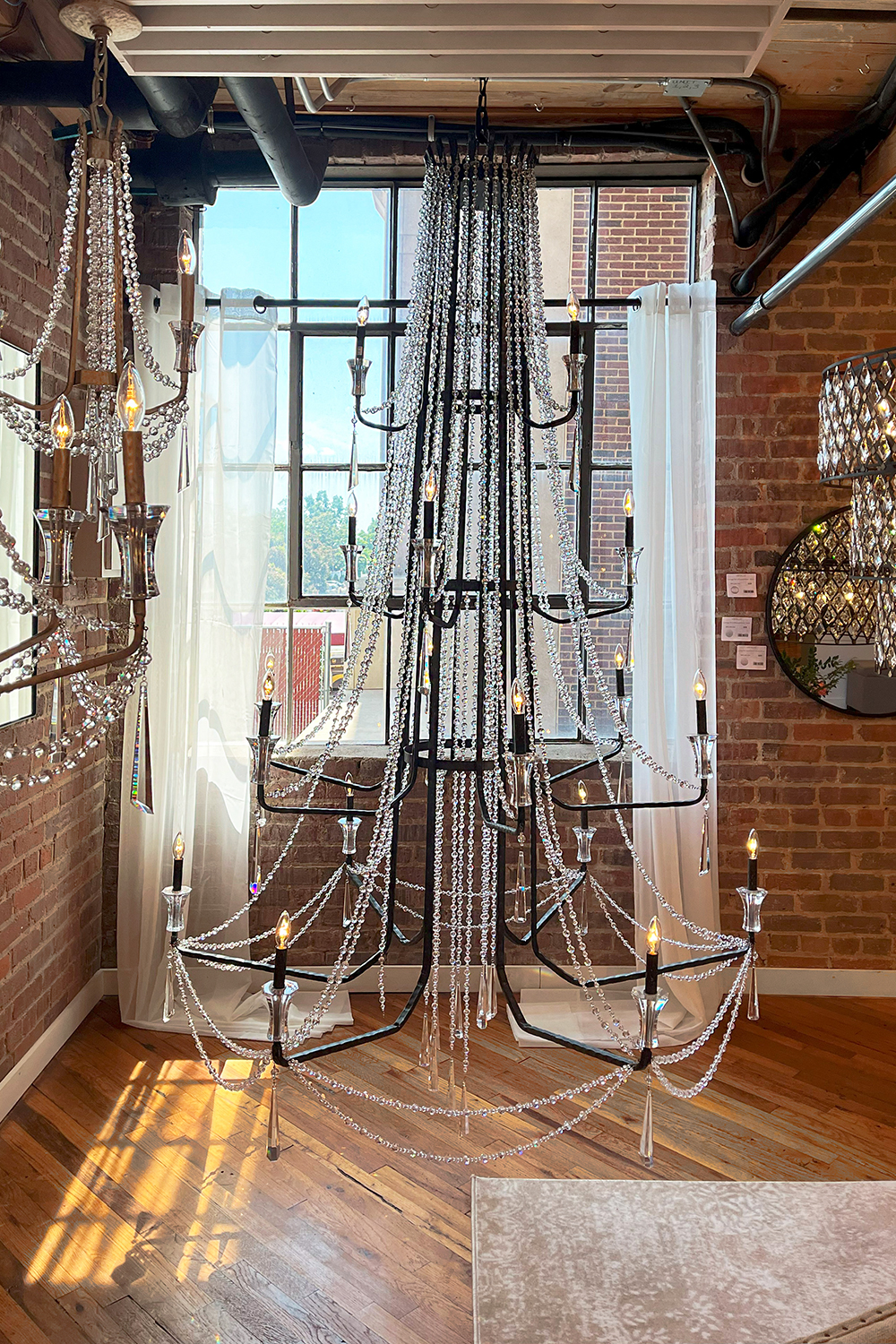 4. Trends Take Time & Come With Variety
We all experience trends we personally love, and some we hate. But by the time a trend has trickled down to the masses in department stores, it is usually overdone in the same old way.
But at a place like High Point Market, it isn't unusual to see an innovative approach to a trend that might just make you fall in love with it all over again.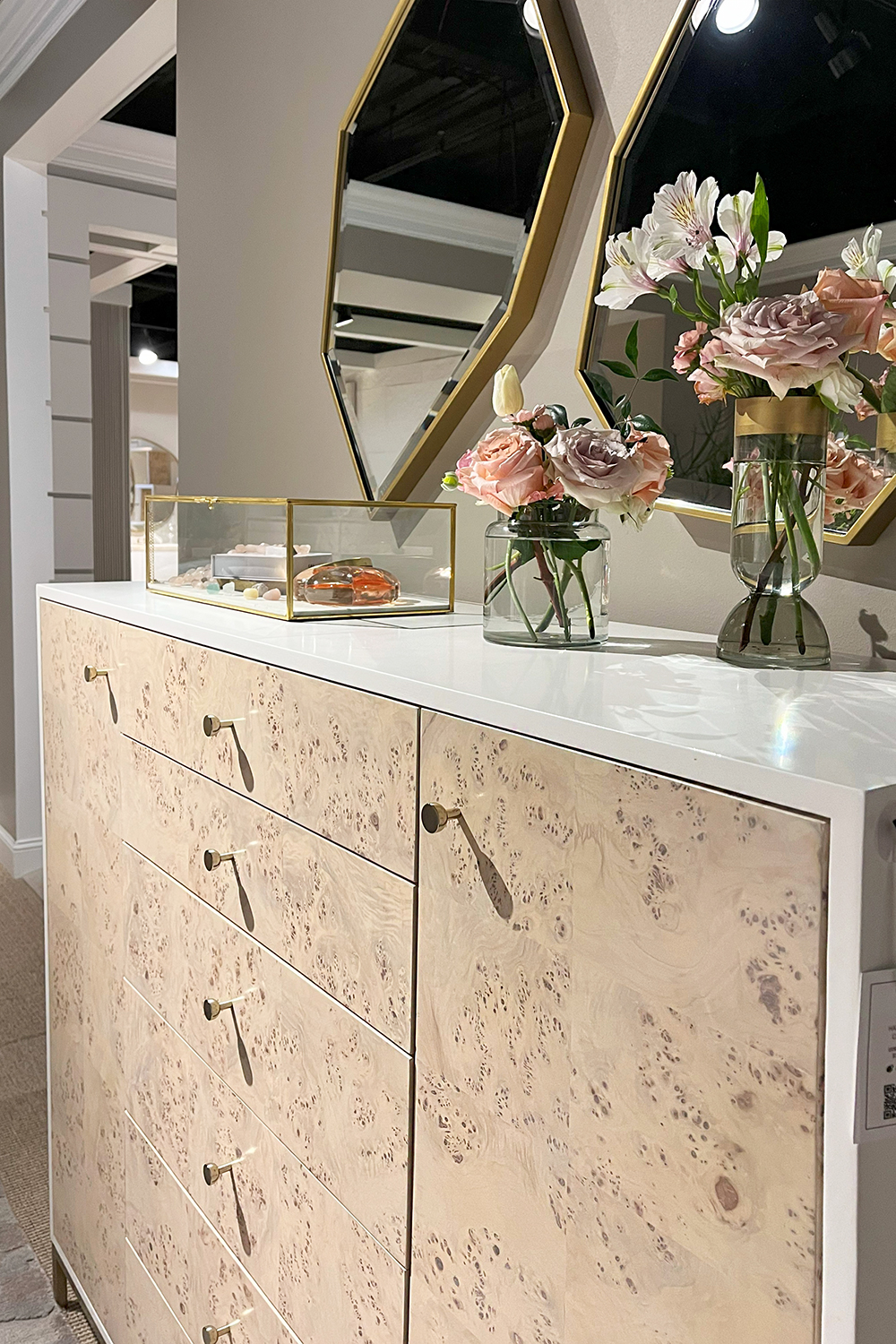 5. There Is Something For Everyone
No matter your personal taste and design style, there is something for everyone.
We always talk about finding your "tribe", and the same is true for design and home furnishings. There are a large mix of design styles, and subsets of subsets of design styles… Find a designer that gets you.
And if you ARE the designer, there are showrooms and brands for every style… the trick is knowing where to find them. With an entire city worth of showrooms, it can be daunting to know which ones to visit, and doing your research before arriving is key! Utilize the MyMarket planning tool and app to research and choose showrooms in advance, and to help you know exactly how to get there!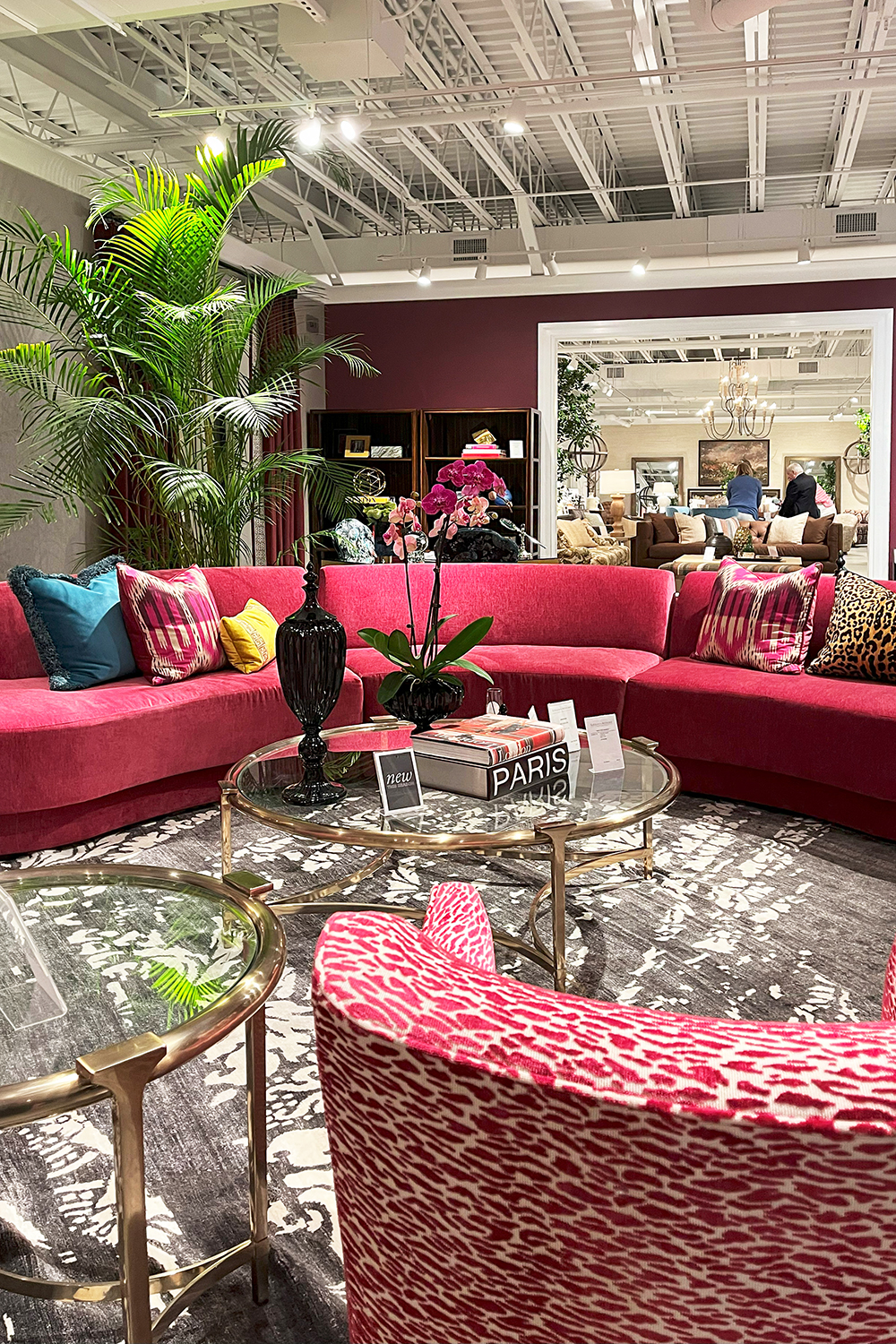 6. Performance Materials Matter
You actually live in your home, which means wear-and-tear is inevitable. But no one wants to buy a product and discover short order that it is garbage.
It might be a heftier price tag, but there are companies that take deep pride in the integrity and quality of their product. And trust me when I say that quality has reached a whole new level with technological advances. This applies to both soft goods and hard goods.
Inquire about the length of life, how to clean the material, and exactly how much abuse (and what type of abuse) it can take.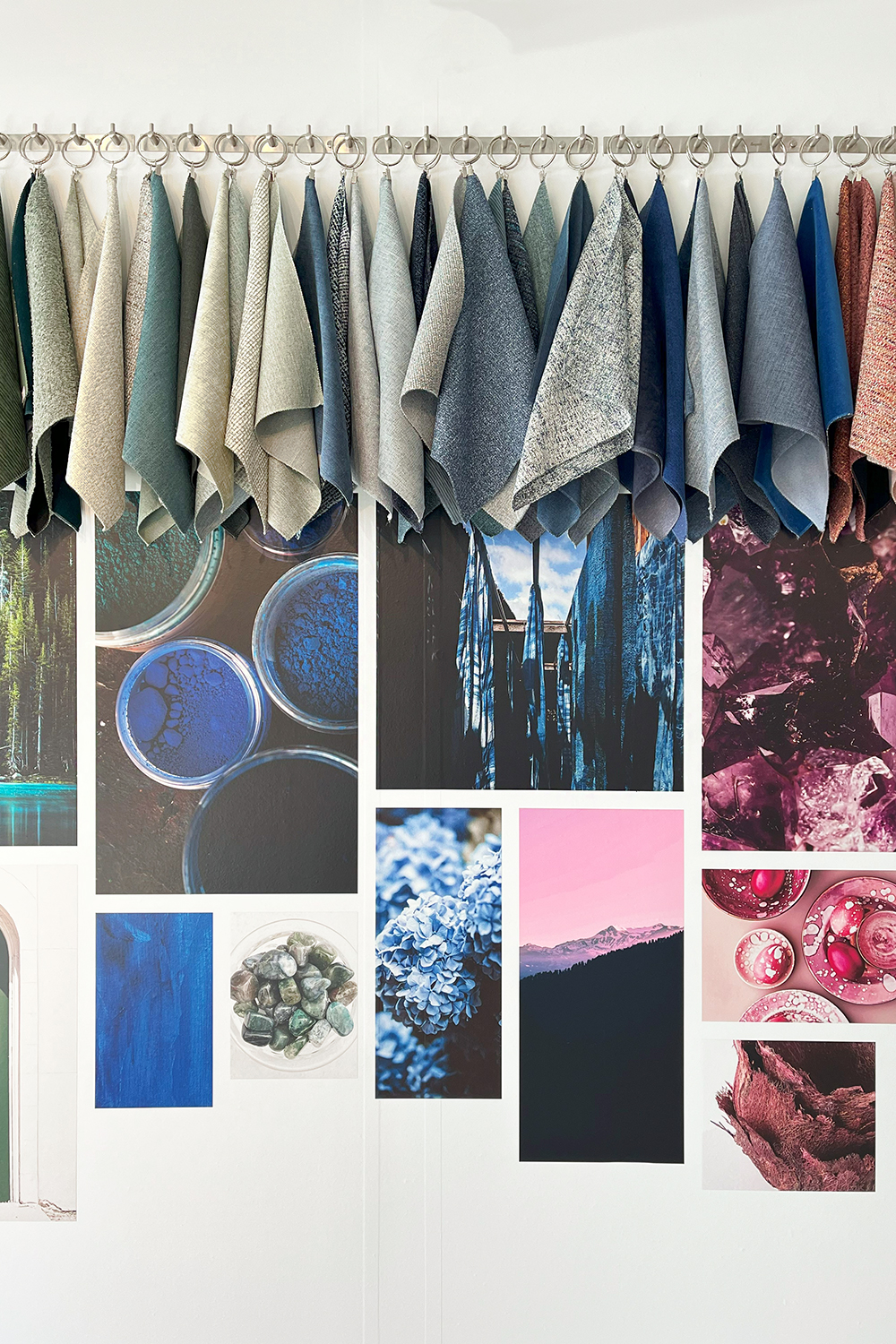 7. You Might Need A Designer If You Want Quality Pieces
Most of these companies don't sell to individuals, they sell directly to storefronts and designers.
Which means if you want the special customizations of size, material, color, and more, you'll want to hire a designer who can craft the home of your dreams in the look, price-tag, and customizations that matter most to you. Even a storefront will typically only offer a limited number of the customizations available.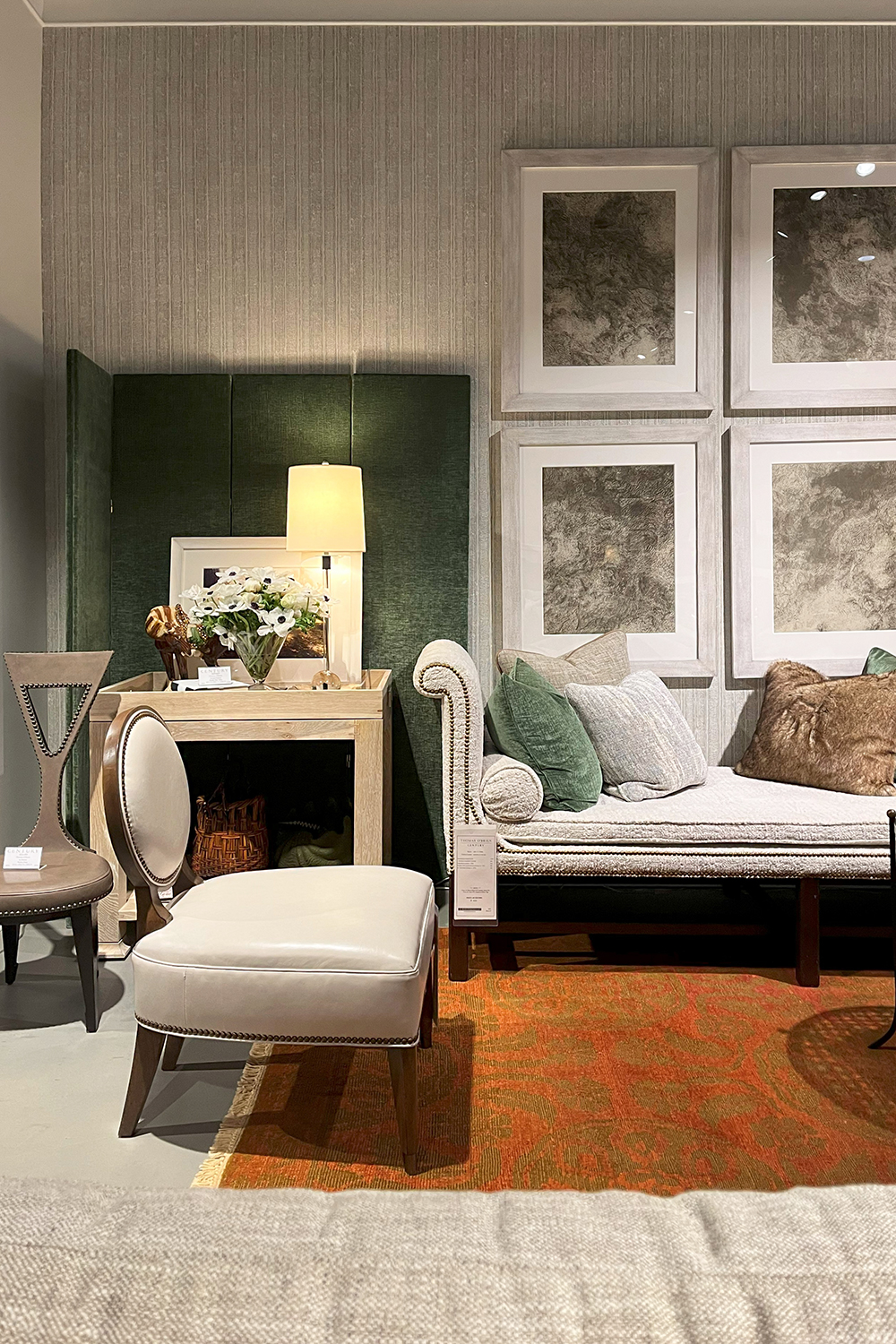 8. There Is A Range For Any Budget
Some think designers are only for the rich and famous, and home goods obtained through a designer are only for high end-budgets, but that just isn't accurate.
There are designers for a variety of budget ranges, and they can source home furnishings that fit your budget! You might miss out on some of the quality and customizations of a really high-end budget, but your designer can help give direction as to when to splurge and when to save.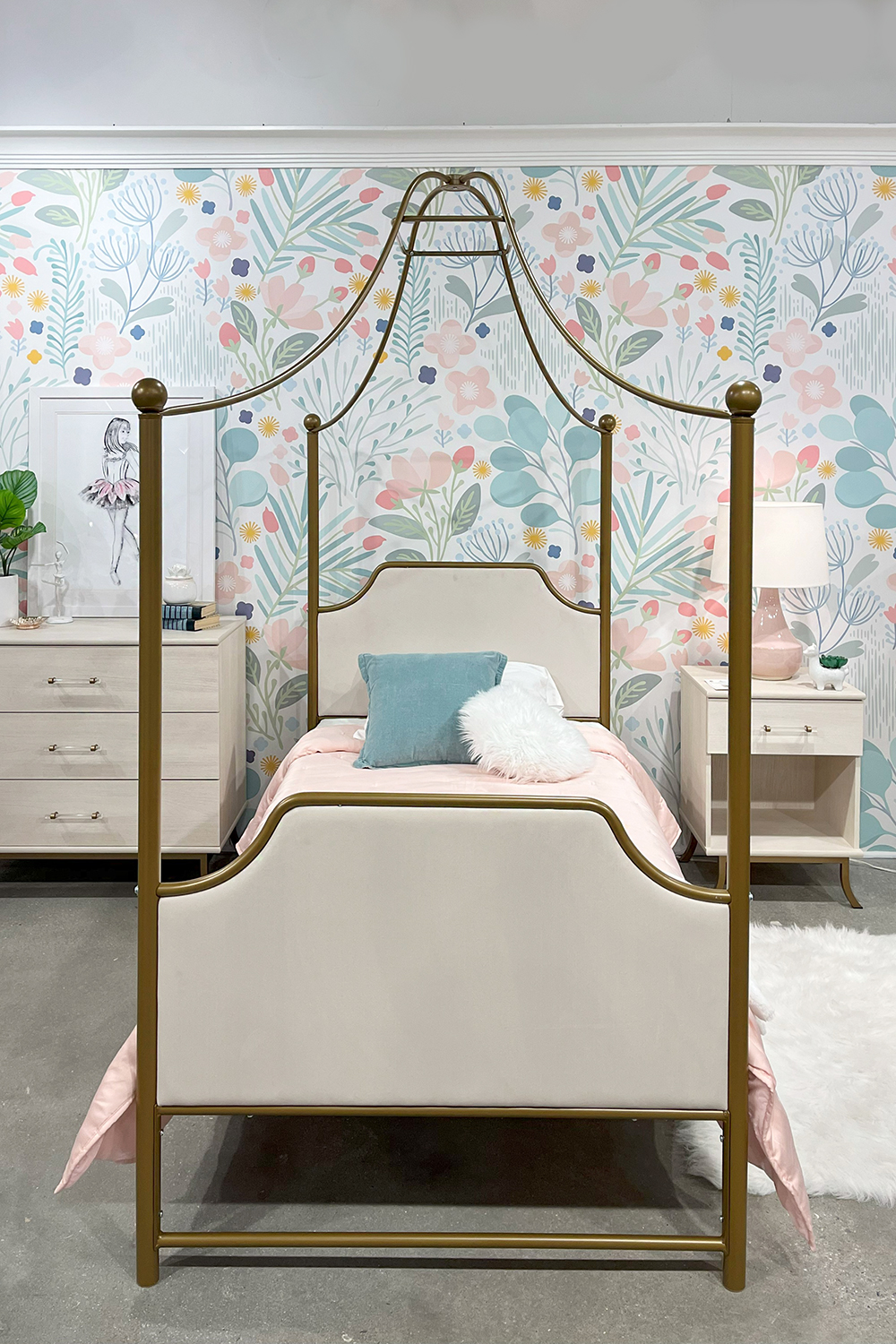 9. You Can Design For The Lifestyle You Want To Live
Design is deeper than how pretty a home is…it can help you create a lifestyle! Then it's up to you to live it.
Whether you want to spend more time in the outdoors, or have an easier-care home that takes less time to clean and organize. Perhaps you want to be more active and spend more quality time with friends or your kids… Whatever your goal, there are furnishings and designs for the way you want to live!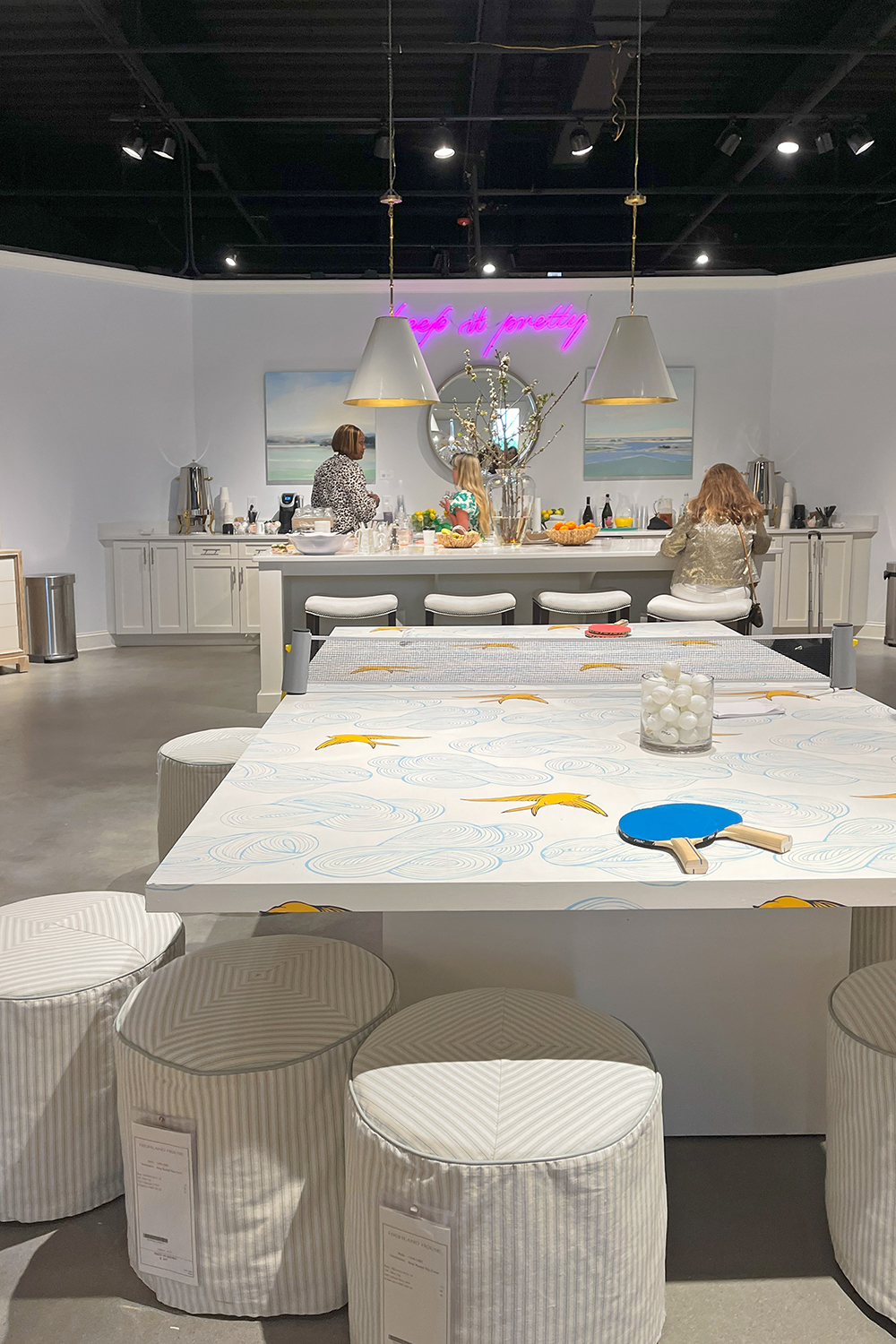 10. There Might Be A Story Behind The Design
We talk a lot about the idea of having "conversation pieces"… Well there is probably a story behind the company, or the design itself! Hearing directly from product designers gave me a real appreciation for what went into the creation of a purposeful piece. I wish I could share some of the adventures and personal stories we heard from these companies at HPMKT!
While you may not always have the option to learn that story, just knowing there is a person on the other end who hoped to accomplish something you'll love, is worth knowing.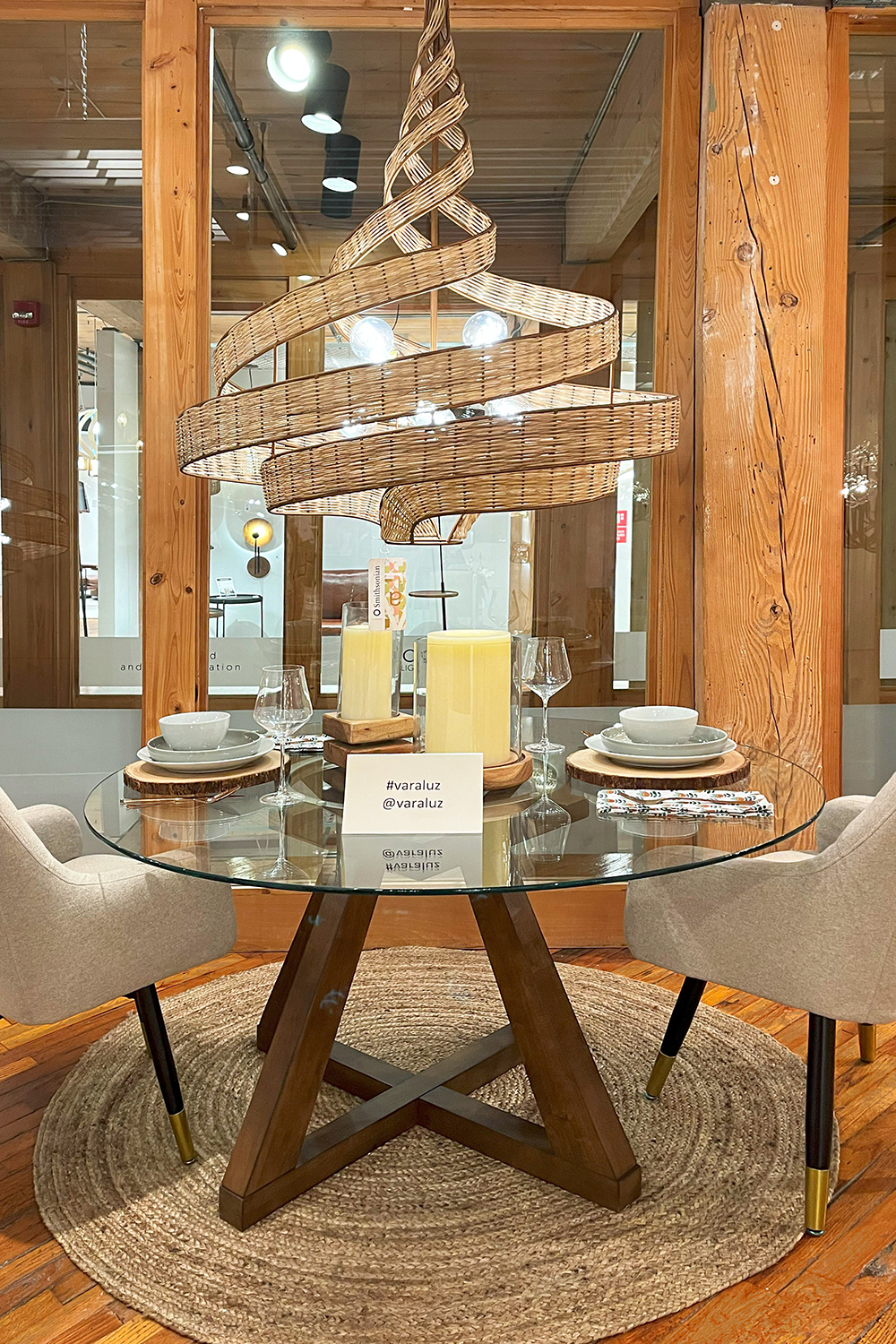 About High Point Market's Design Influencer's Tour
It's an honor to have been chosen for the prestigious Design Influencers Tour! One of a few carefully selected groups that tour High Point Market in search of the latest trends, sharing takeaways and highlights, and educating others about the inner workings of the design world.
This season's roster included: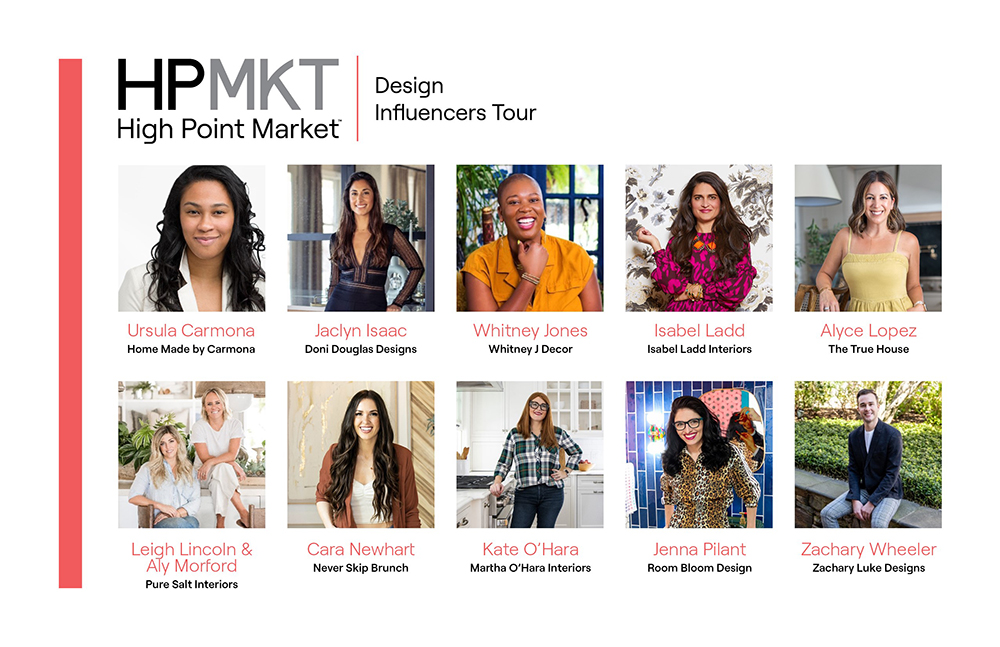 Follow along with the rest of High Point Market's Design Influencers here:
Alyce Lopez: @thetruehouse⁠
Cara Newhart: @neverskipbrunch⁠
Isabel Ladd: @isabel_ladd_interiors⁠
Jaclyn Isaac: @donidouglas_design⁠
Jenna Pilant: @jennapilant⁠
Kate O'Hara: @ohara_interiors⁠
Leigh Lincoln & Aly Morford: @puresaltinteriors⁠
Ursula Carmona: @homemadebycarmona⁠
Whitney Jones: @whitneyjdecor⁠
Zachary Wheeler: @zacharylukedesigns
Special Thanks to Sponsoring Showrooms!
These are the companies that not only let us tour their showrooms, but shared their rich history, purpose, and gave us a peek behind the curtain.
Want a closer look at all my High Point Market Finds?
Take a deeper dive via my HPMKT Instagram Story Highlights!
Share This Post!