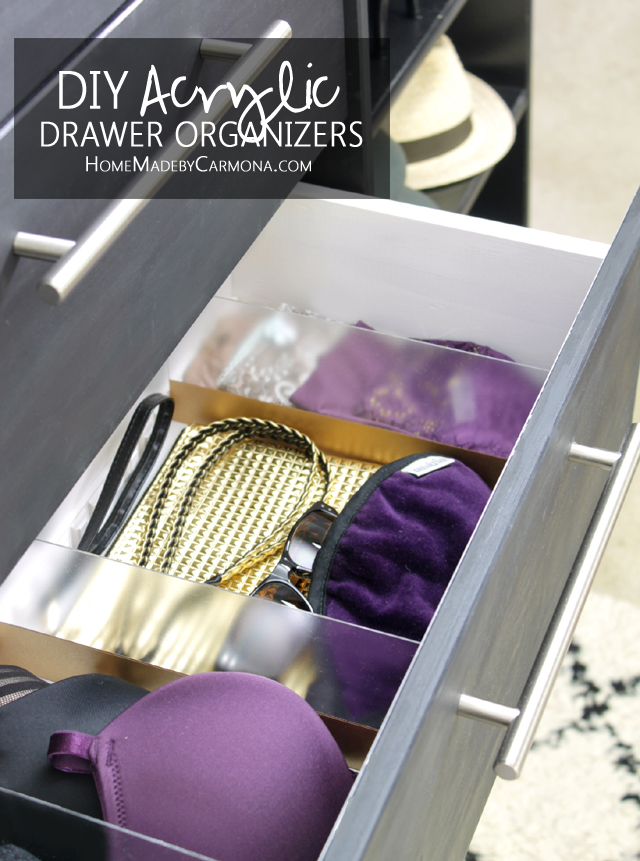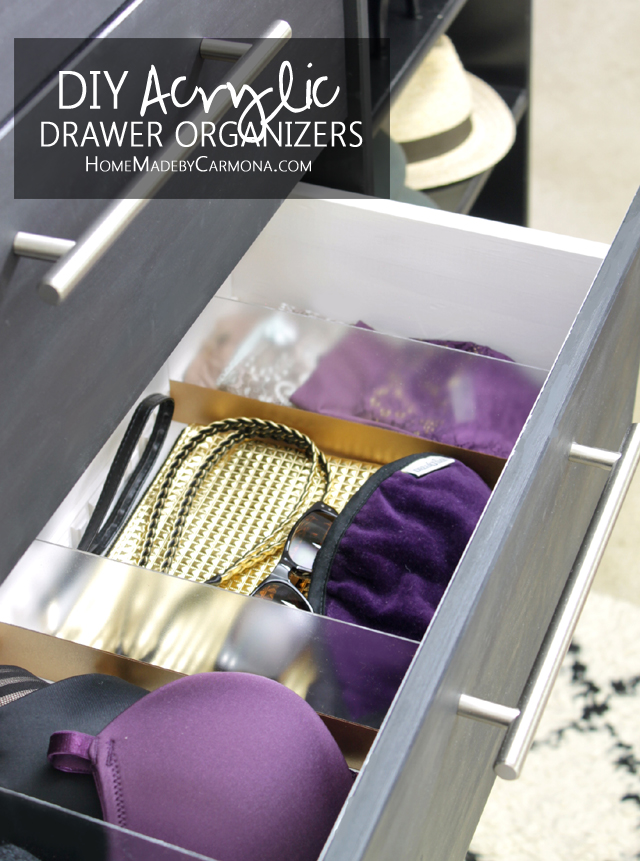 I love acrylic drawer organizers, I hate that you can't find them to fit every drawer perfectly, and that they aren't adjustable. Don't you wish you could have the best of both worlds?
Guess what? YEAH baby! I get acrylic, and gold, and they are adjustable, and no little corner of space is wasted. Guys, I'm SO excited to share this fantastic DIY tutorial with you. Even more exciting, I'm sharing it over at IHeart Organizing today, so pop over and check it out! Need the materials to make your own? You'll find that below…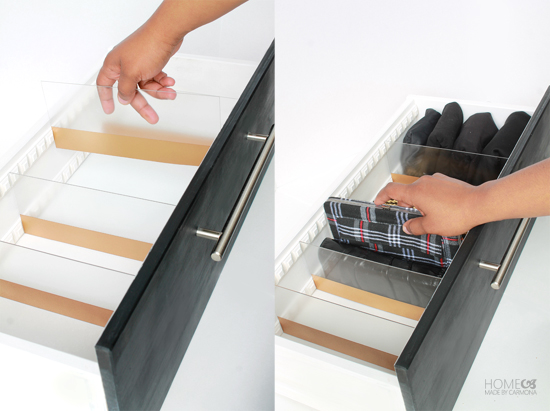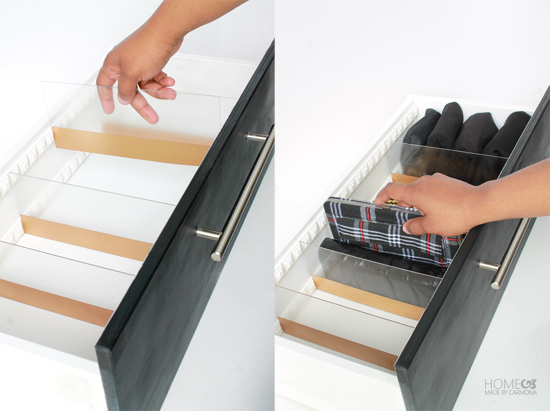 Want to know where to find the materials I used for this project? Here's what I used:
[col1]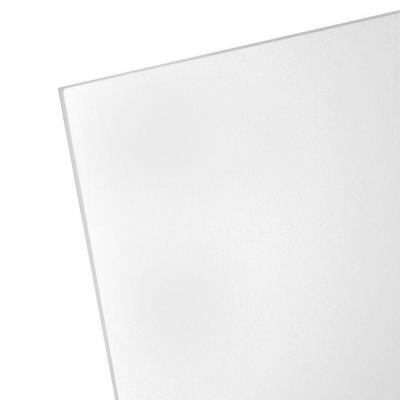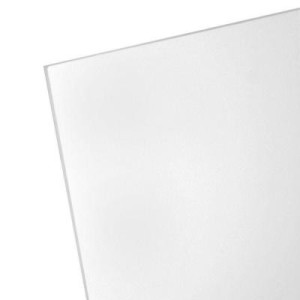 [/col1]
[col2]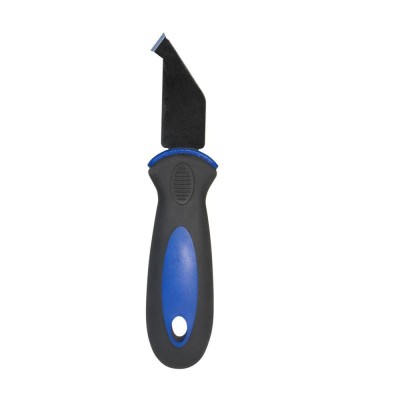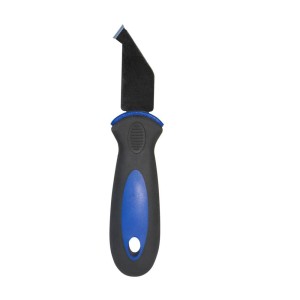 [/col2]
[col3]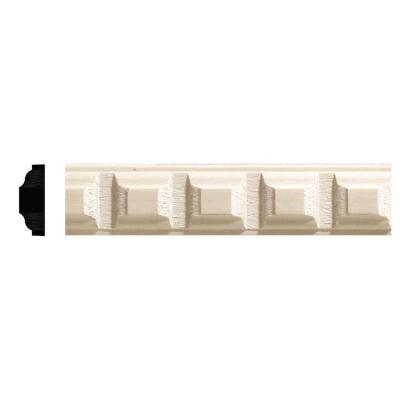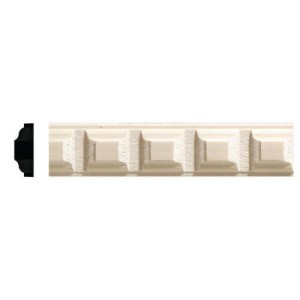 [/col3]
Remember my DIY Wardrobe Hack (have you made one yet, you must…it is so much storage!!), finally the inside is as optimized as the outside!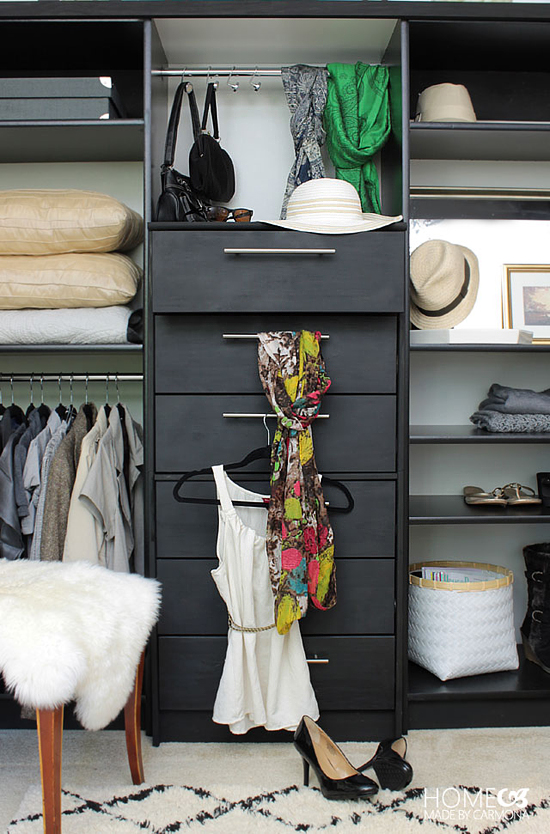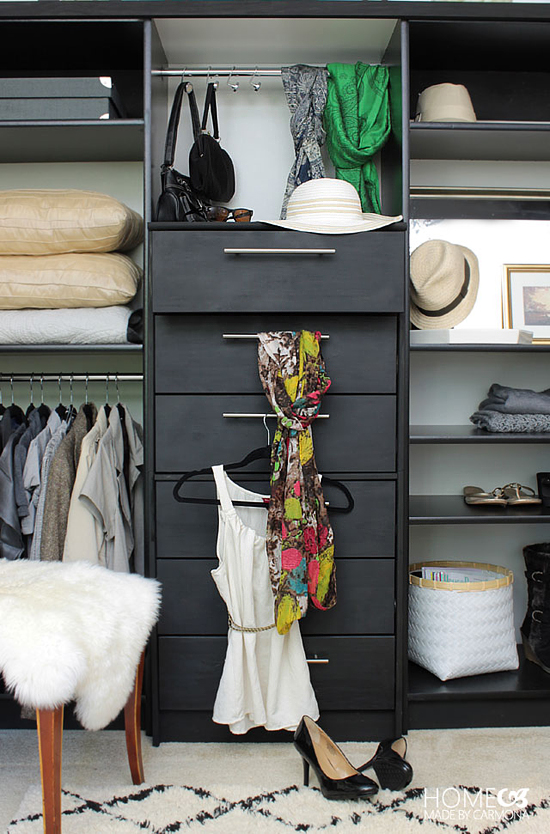 What are some of your favorite types of organizers? I'd love to see your organized drawers… upload a pretty picture to my Facebook page or to Instagram, tag me and add #HMCmaker so I can share your awesome organizing with the world!
HMC readers rock, so let's see what you've got baby! 😉


[go_portfolio id="diy_gallery"]