I was asked to show my dream work space, and boy, it sure got me dreaming… I don't have a room for an office in my house. I dream of a dedicated room for an office… It would be a vaulted room with tall imposing windows, all 4 walls would be laden with built-in bookcases, and my desk would be a large oak desk dead-smack in the middle of the room…the perfect place to take in all my office glory. Unfortunately, this gorgeous room of my dreams is nowhere to be found… and so, as I snap back to reality, I am drafting my sitting room to be a much needed office / workspace / craft space.
After all, I'm guessing the "sitting room" or "parlor" (said in a high mannered downton Abbey sort of way) will not be receiving many male suitors. I may as well put it to actual use.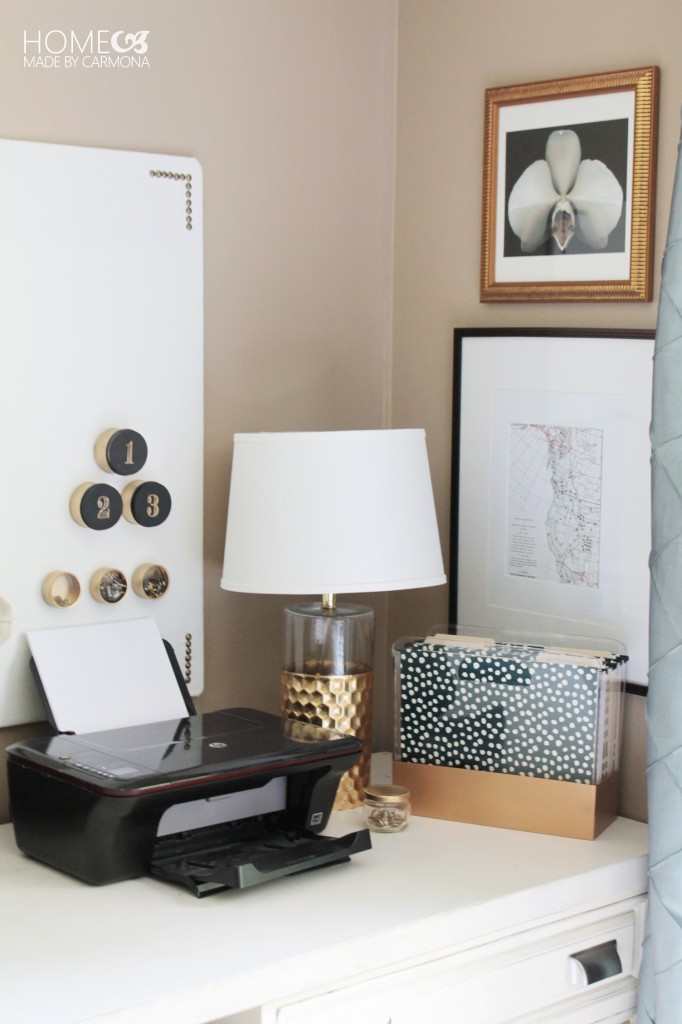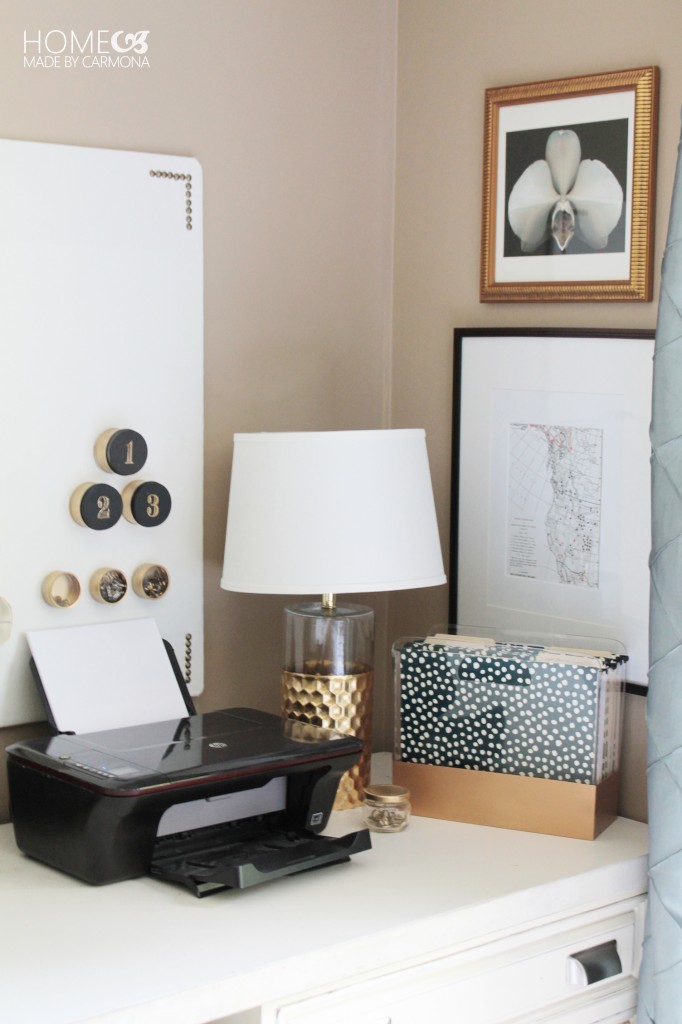 While I'm not sharing an entire office reveal today (there isn't one to share yet!), I AM sharing a special "sneak peek"  or a "flash back" to whet your appetite! Then this entire month will be dedicated to my office/sitting room! (Wish me luck).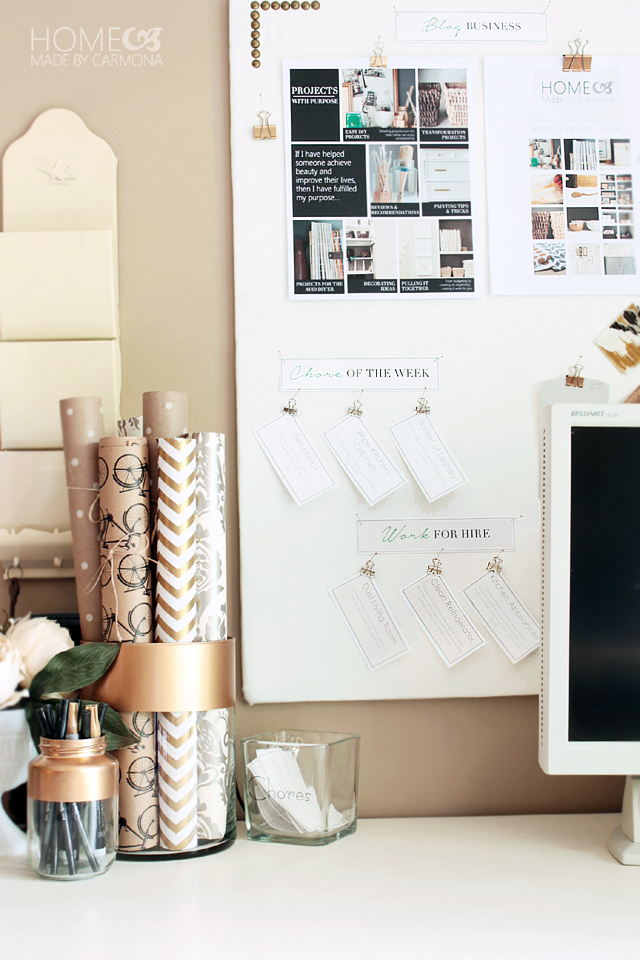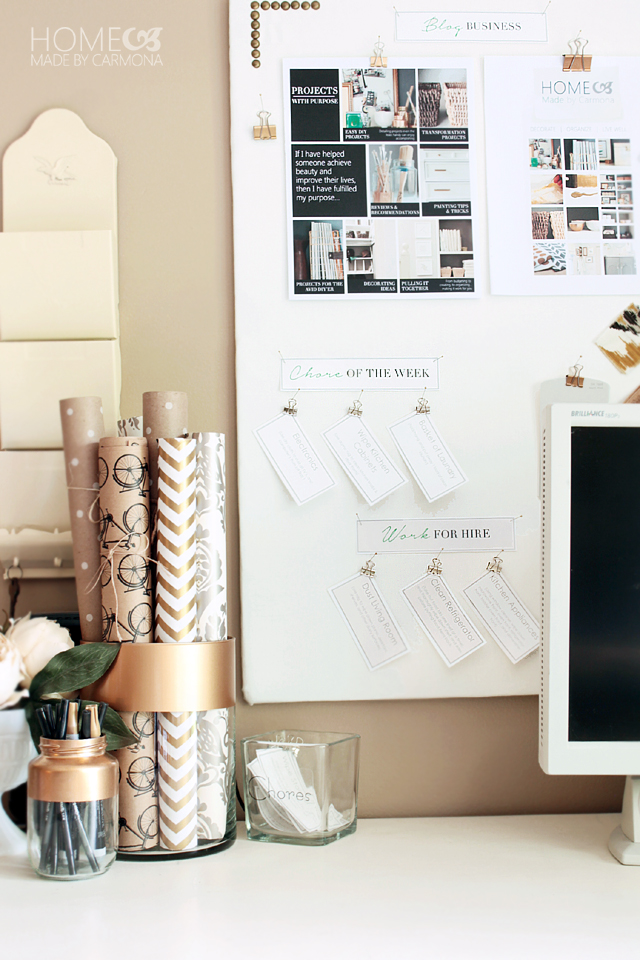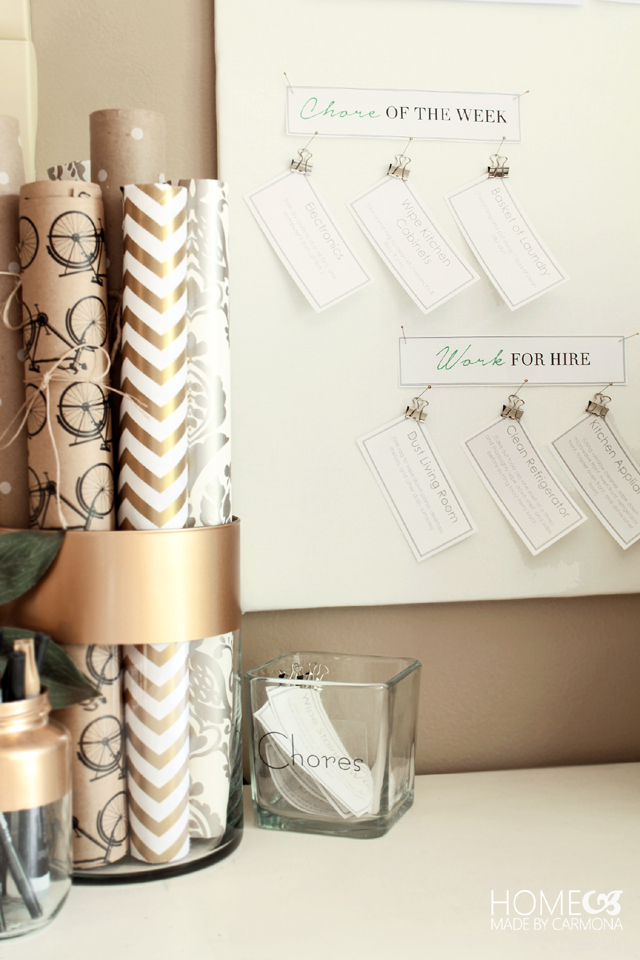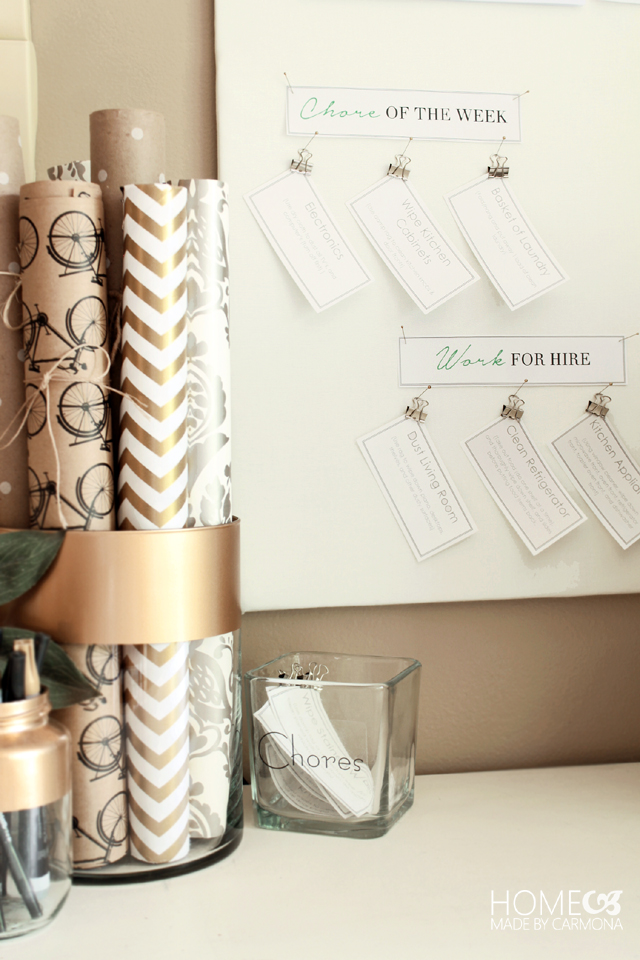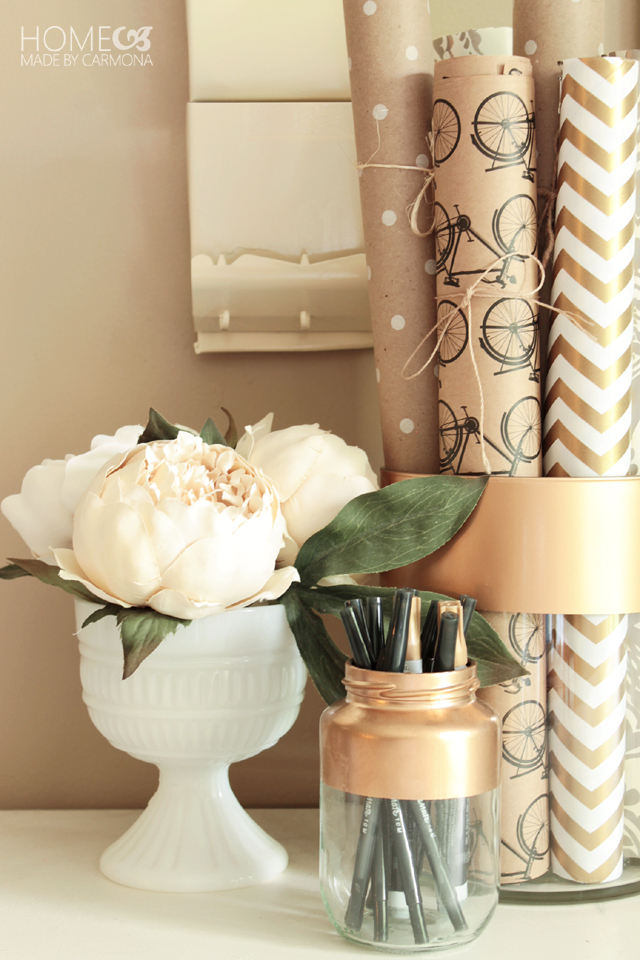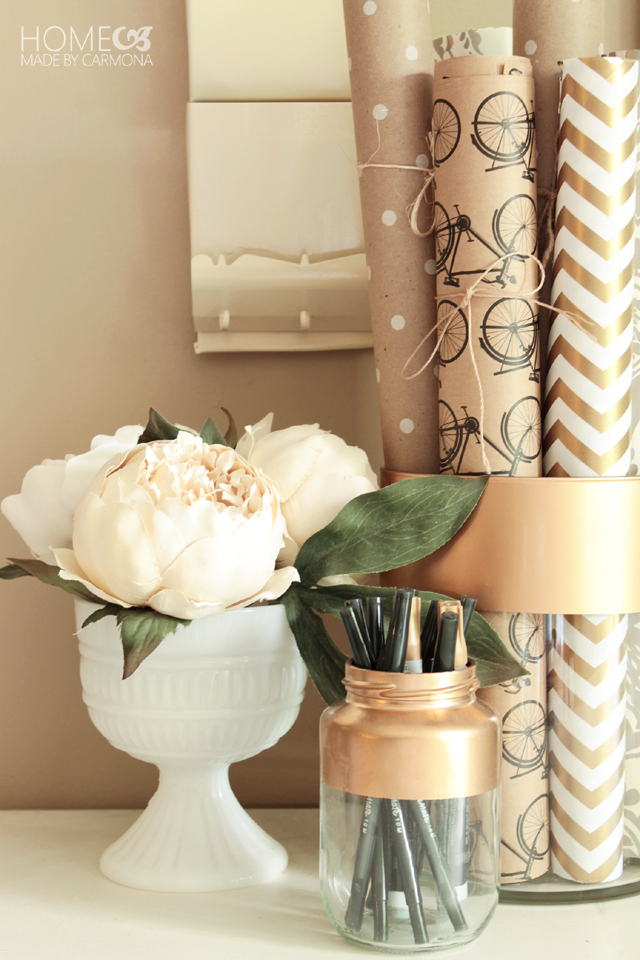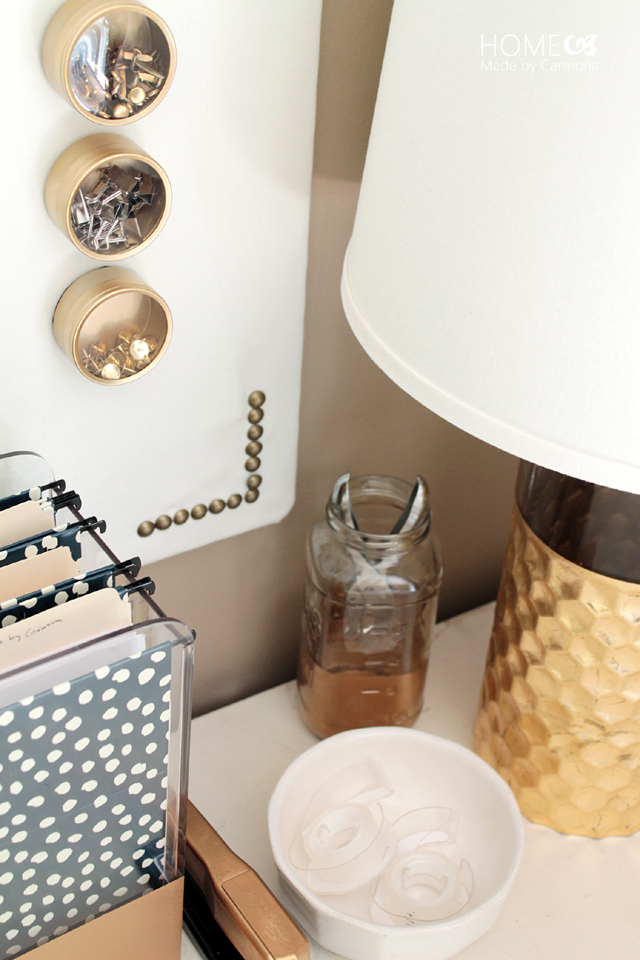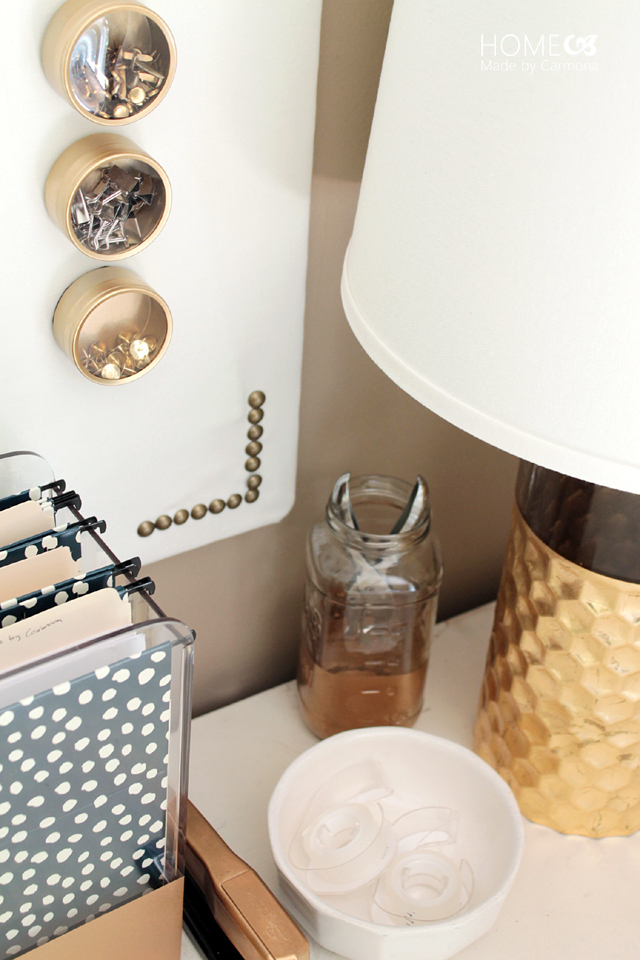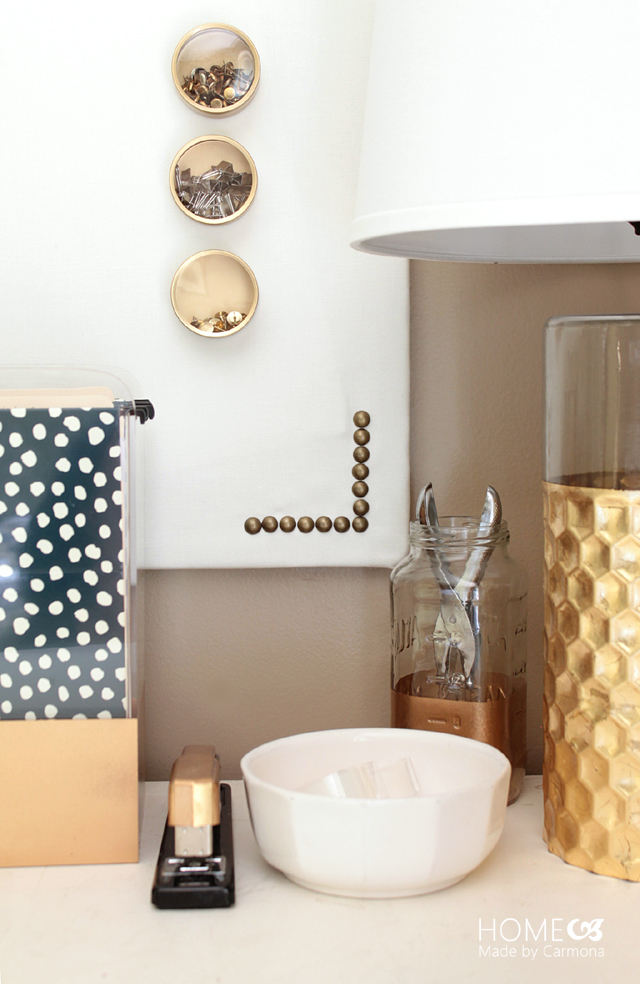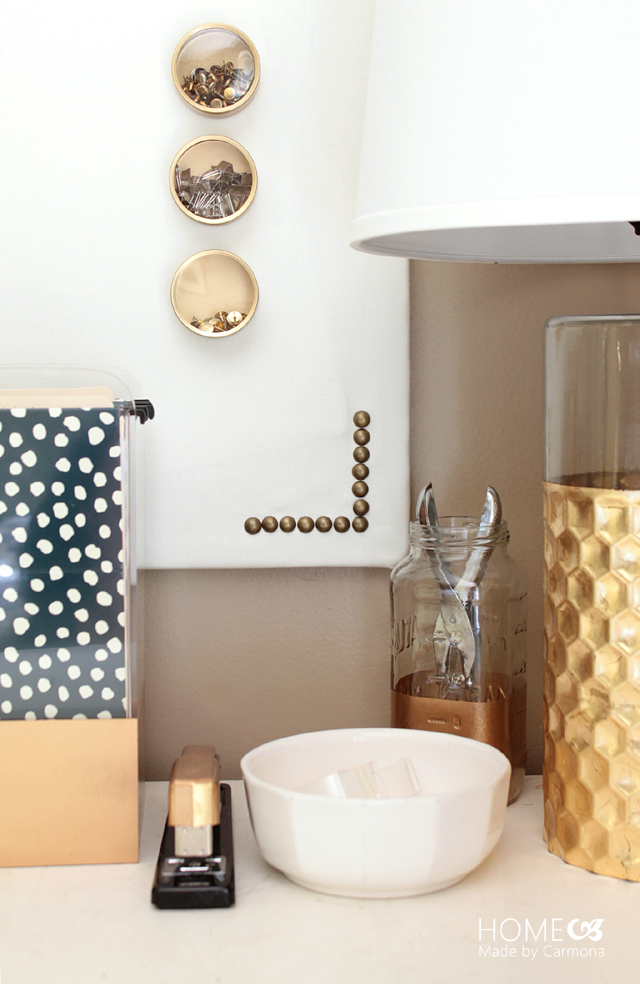 There is much to be done on my office space, but a tiny look at where I am currently should hold you (and me) over until we make it there!
I think you are going to enjoy this month's projects! I made the fabric covered cork board, and transformed some rather uninspired tins and bland office accessories into these copper & gold beauties you see. I will be sharing all the details this month!