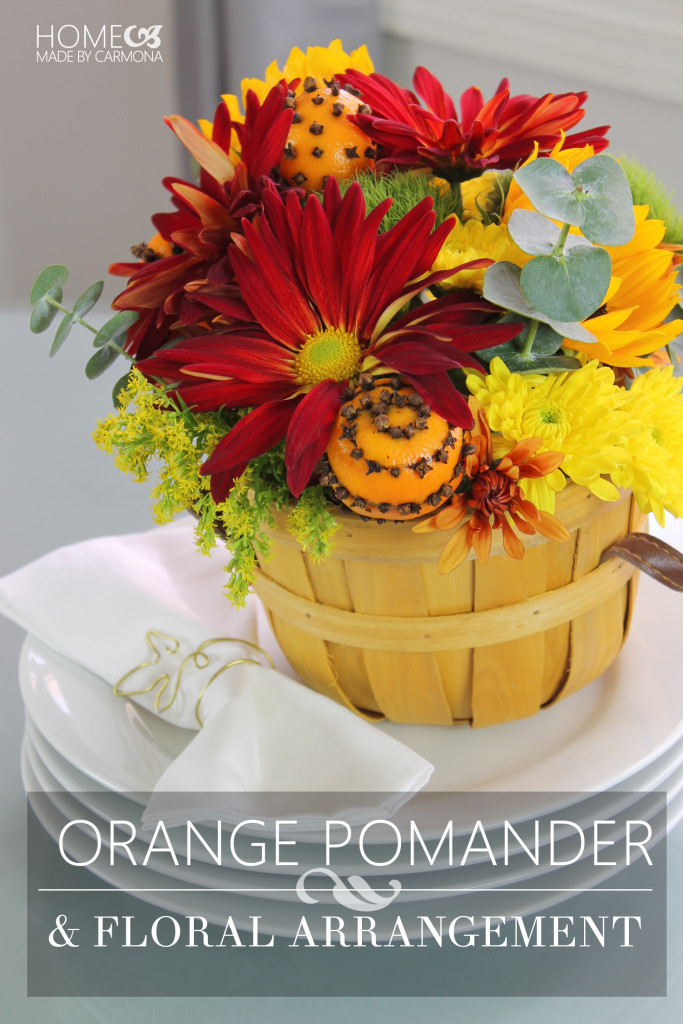 There is something so comforting and nostalgic about the scent of pomanders (also known as cloved oranges). It seems to pair perfectly with all things fall and holidays; like apple cider with cloves, mmmm and pumpkin donuts, and a curling up by a warm fire with a cozy blanket and a good book. I think the fragrance wafting through your house just invites those sentiments.
So now that the air has a slight crisp to it, and fall is at our doorstep, this is the perfect time of year to gather the kids and make your own orange pomanders. I'm bringing a whole new twist to it, one that is reminiscent of what we did as kids, but with a contemporary new look.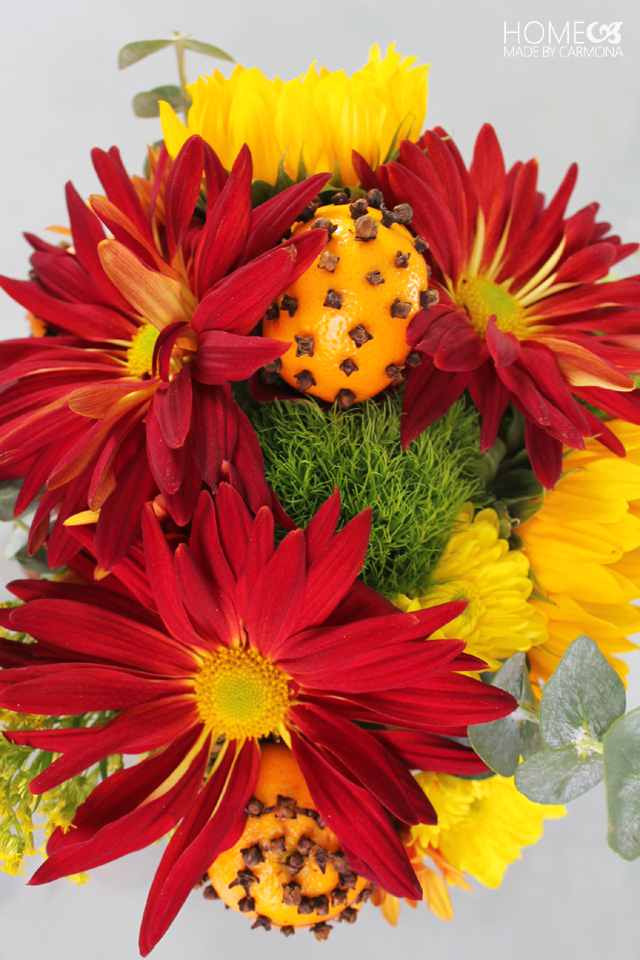 I'm bringing a whole new twist to it, one that is reminiscent of what we did as kids, but with a contemporary new look.
Add your chic designed pomanders to a floral arrangement and add not only that extra bit of fragrance, but a stunning centerpiece, vignette, or coffee table bouquet.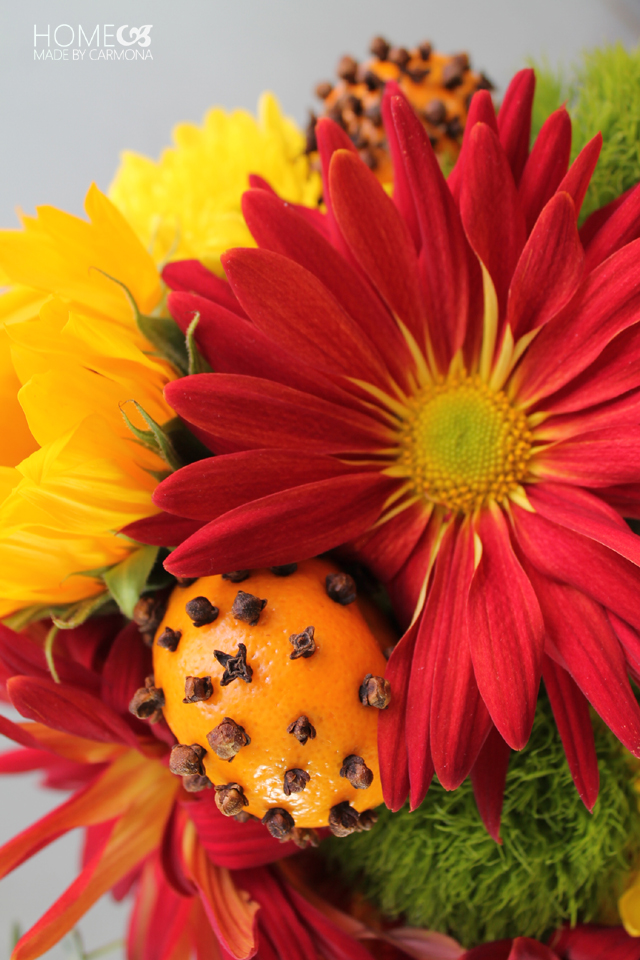 MATERIALS
[line]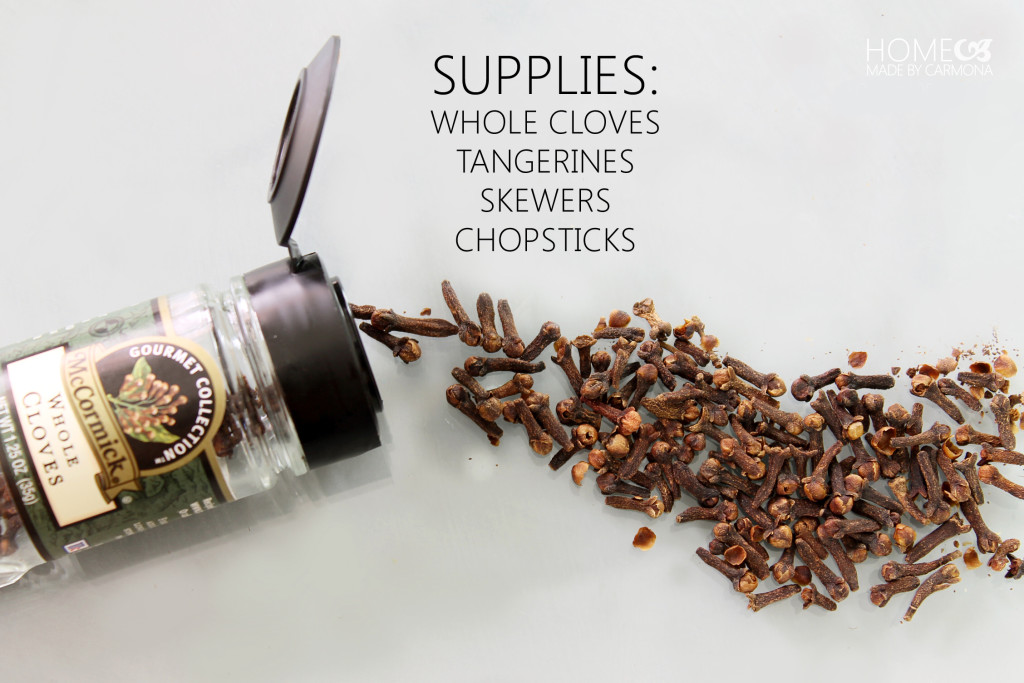 All you need are some whole cloves, small oranges or tangerines, and skewers. You'll want to use chopsticks if any little ones are helping make these…the skewers could poke the holes to put the cloves in, but you wouldn't want them handling something with such a sharp tip.
STEPS
[line]

(Optional) Use a fine tip sharpie to draw out an outline of what you want your design to be. Mix it up! Try swirls, dots in a design, even create shapes such as little hearts. My daughter had a fun time making a face for one!

Using skewers (chopsticks for kids), poke small holes where you drew your design outline. It helps having a hole to push the clove in without breaking the stem and wasting it.

Push the clove stem into the holes until you complete your design.

(Optional) Toss the completed pomanders in a ziplock bag of powdered cinnamon, cardamon, and nutmeg. This goes the extra mile to help preserve it and adds to the lovely scent!

Press the skewer into the pomander, and place it in a floral bouquet. Enjoy!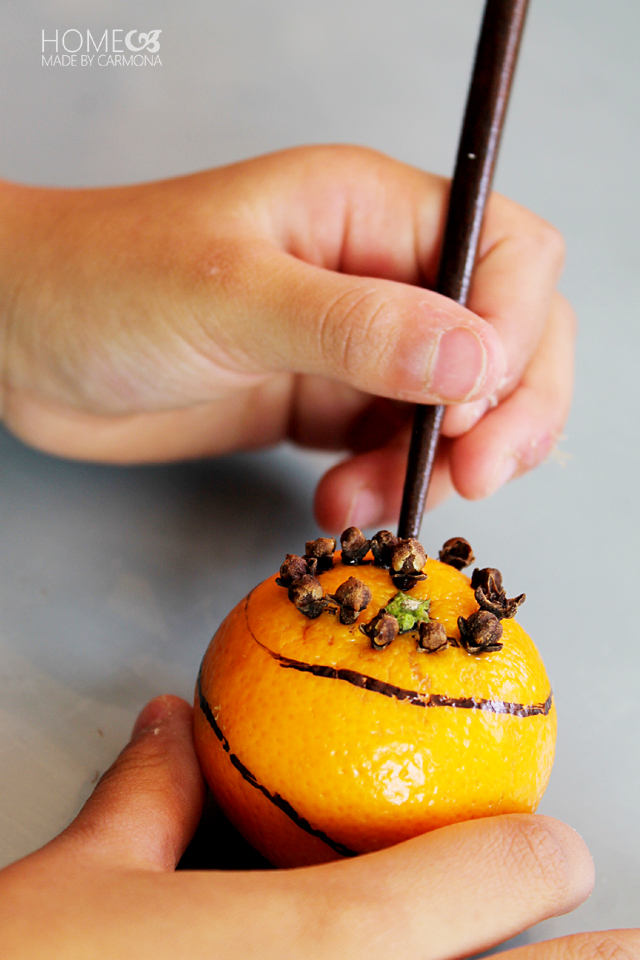 I love all the possibilities one you skewer your pomanders. You can add it to a small bouquet by cutting the skewer to size with some shears, then pressing the skewer into the floral foam. This makes the cutest little compact arrangement.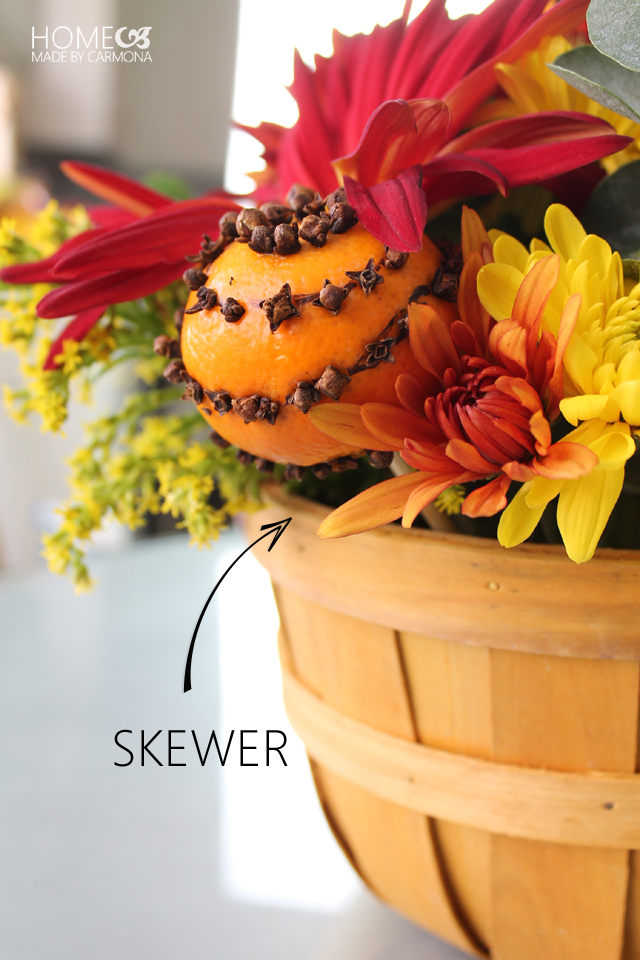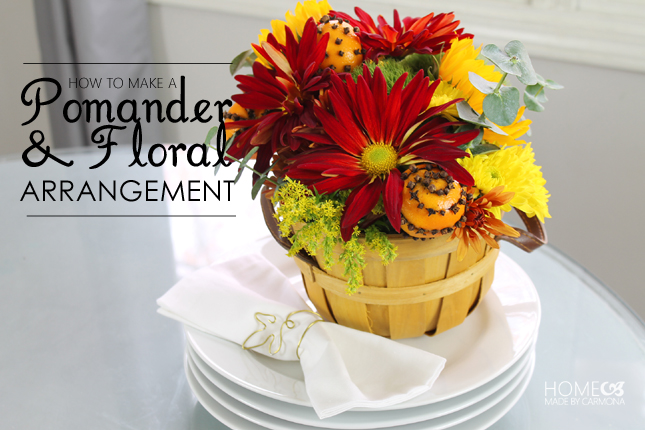 OR you can add it to a floral bouquet in a case by keeping the skewers at their full length. Just hide the skewers behind flowers or foliage.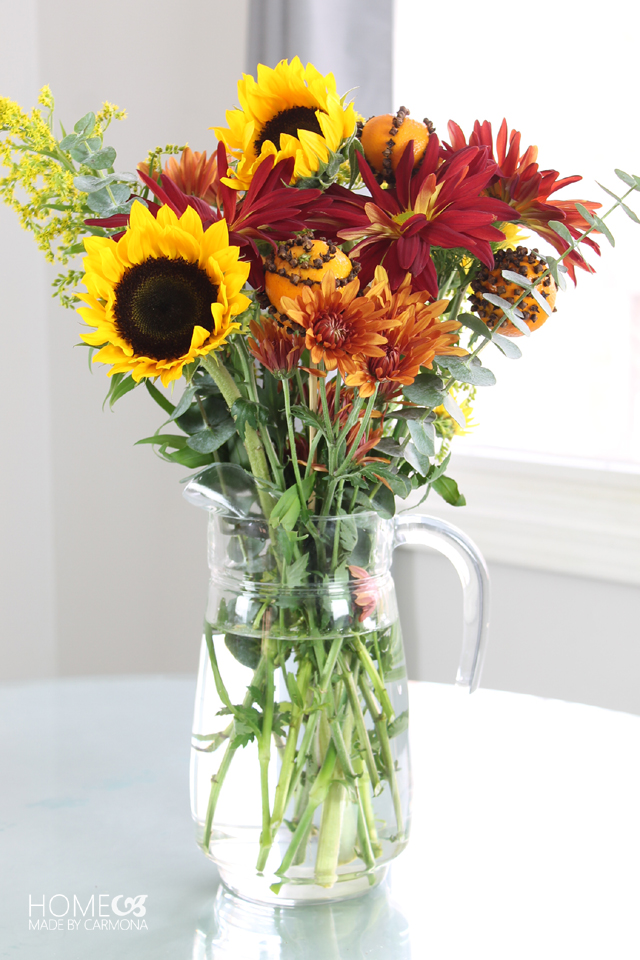 Either way, it will look lovely, and lasts long after your bouquet has wilted and died. Just remove the pomanders, and cover the hole where the skewer was with a couple cloves.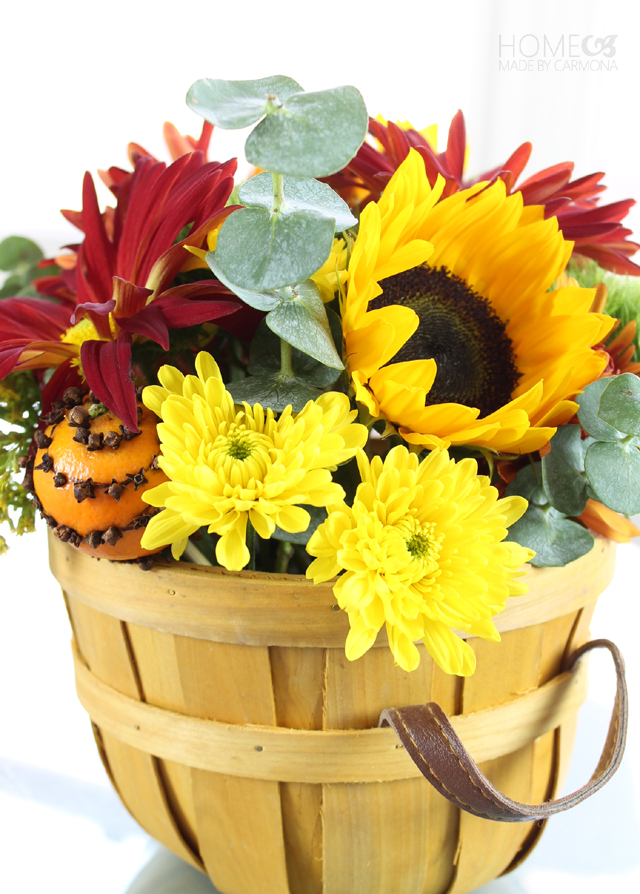 Now you can place them in a bowl until they dry out. The skin around each clove will begin to dry first, then eventually the whole thing will dry. You don't have to worry about it going bad since the cloves (and all those spices you tossed it in) will preserve it. You can use them the entire fall and winter season to bring a lovely scent to your home!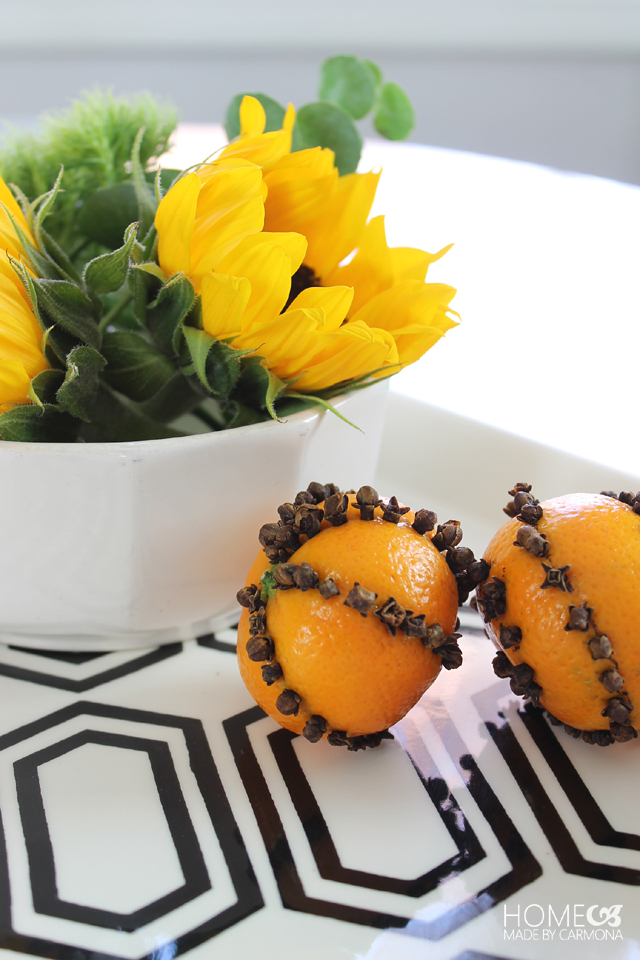 Planning to make your own orange pomanders? I'd love to see! Share them to Instagram and tag me with #HMCmaker, or upload it to my Facebook page and use #HMCmaker. Can't wait to see what you've created!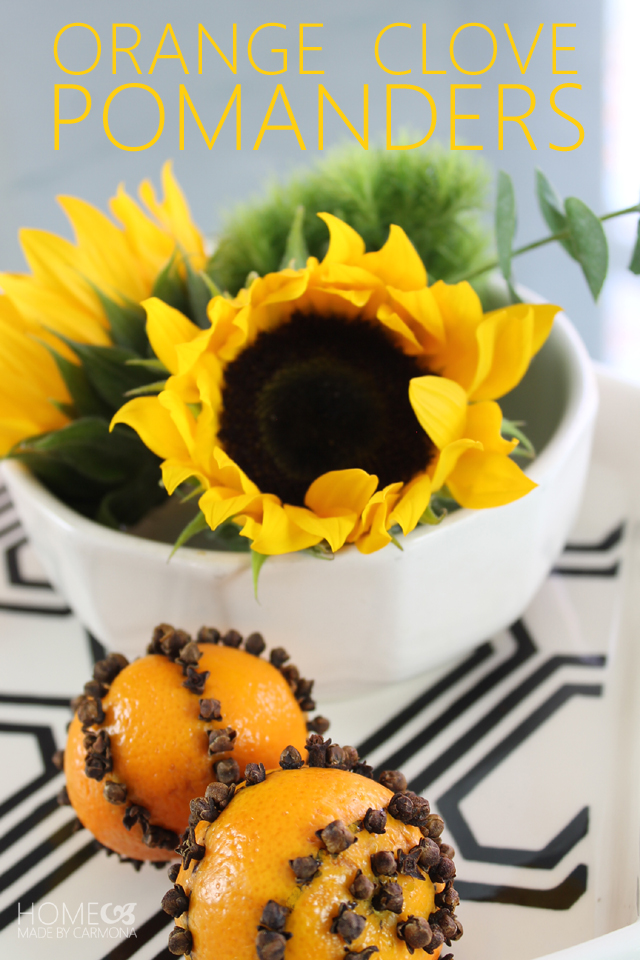 [go_portfolio id="fall_projectst_gallery"]