"What is the point of walls and walls filled with random pictures that aren't family?", he asks while eyeing my latest gallery wall with a raised eyebrow.
[left]Haaaaave you met my husband? Yep, he thinks I'm totally bonkers, because yes, I like walls filled with random pictures…even if they aren't only pictures of family. Hahaha, my babe.
For those of you who get my gallery wall obsession (with or without pictures of family), and want to know where I got each of the art pieces that fill my NY style gallery wall in my master bedroom, here it is!
[/left]
[right][pullquote width="250″ float="left"]"What is the point of walls and walls filled with random pictures that aren't family?" Haaaaave you met my husband? Yep, he thinks I'm totally bonkers…[/pullquote]
[/right]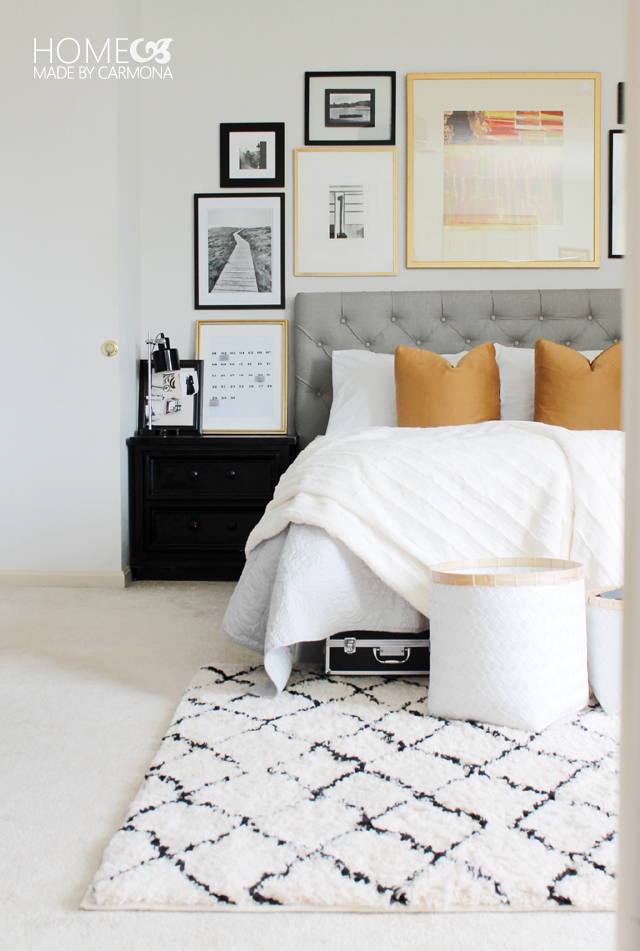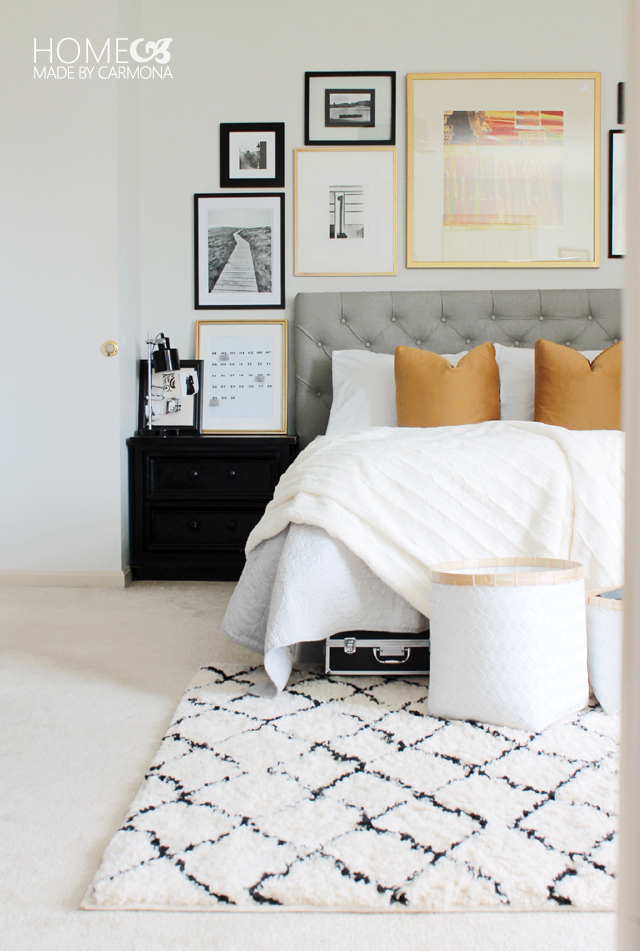 SAFETY FIRST
[line]
Someone asked me an excellent question about creating a gallery wall above a bed…basically they were asking if that was a no-no. I'm originally from sunny California, where not only does the sun shine and the snow is tolerable, but we rock and roll with with each earthquake season. Now that I've traded standing in door frames for hiding in basements during tornado season, I still can't shake that "bolt 'er down" tendency.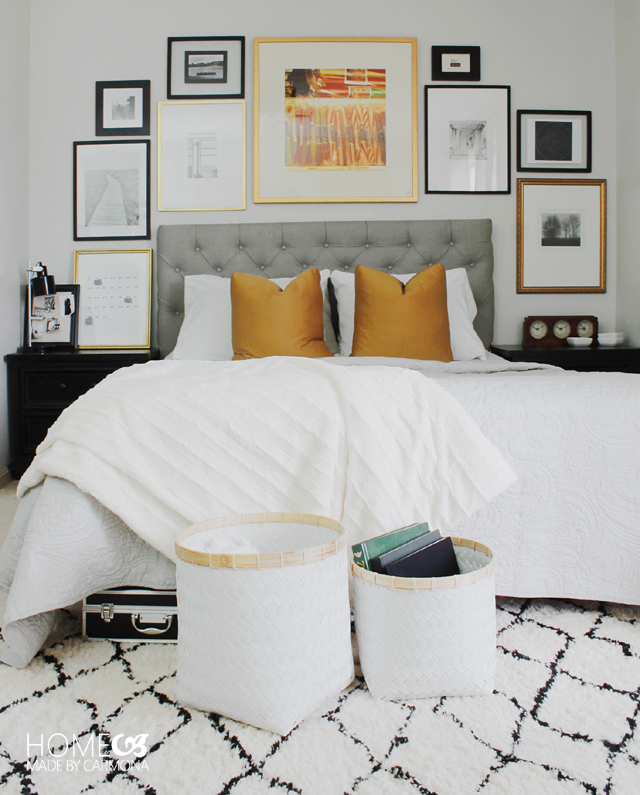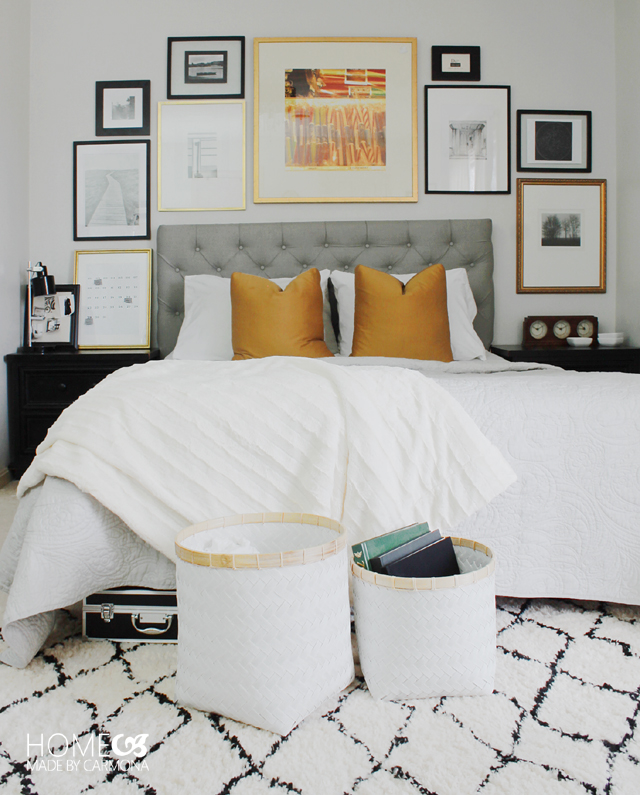 From where I'm standing, it's just a good practice to make things in your home as safety oriented as possible. It might just be the kids jumping on the bed that causes it to come tumbling down. My solution? Lightweight frames (typically also referred to as cheap-o frames) and 3M Command strips. Those puppies keep frames much more secure than a nail and hook! My kids can bump and knock them to no avail.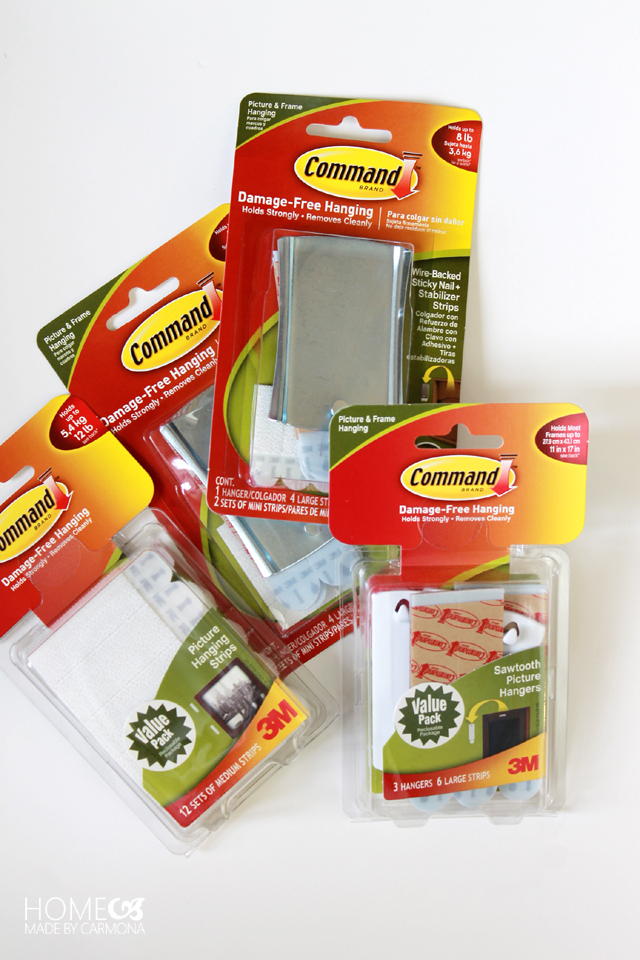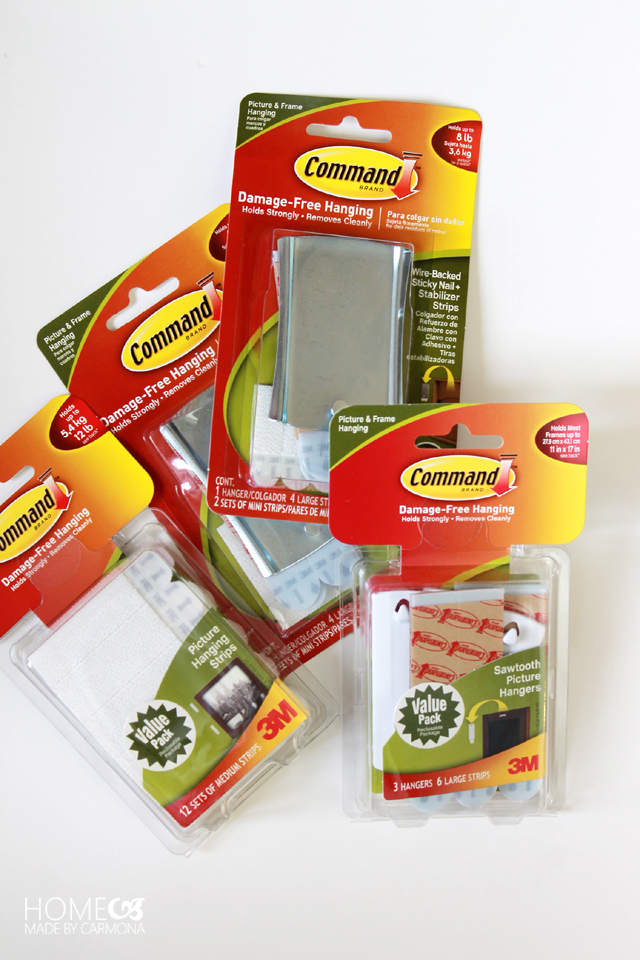 Honestly, I held out on using 3M strips for a couple years because they aren't exactly cheap. But I changed my tune after all my touch-up paint froze one winter (blast you Ohio winters!!), and I tried to change out the art in a space only to realize that all my paint was non-matchable paint from the mis-tint section of the store, and I had several holes to fill. Boo. After thinking about it, the first time you purchase them it may cost a bit, but if you leave the strips on the frames forever, next time you rearrange art (or move) you'll just need to buy enough strips to replace the wall side. Plus no more filling holes…just my speed, I reduce work any chance I get.
FRAME SOURCE LIST
[line]
I've been asked quite a bit where I found these frames, and quite a few were irresistible deals, or awesome 50% coupons I just had to use!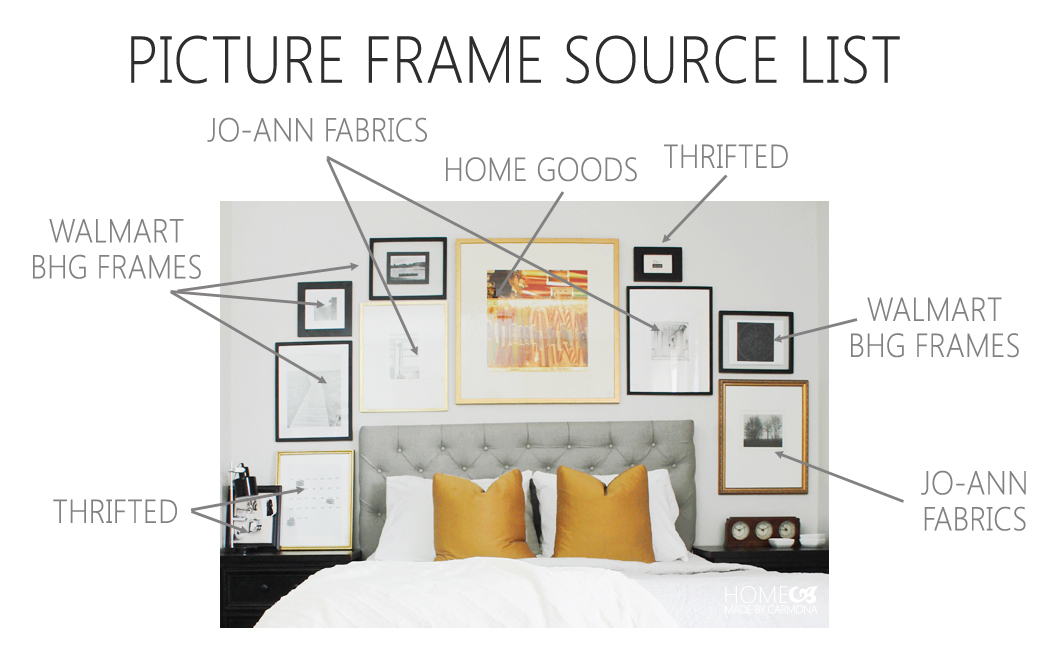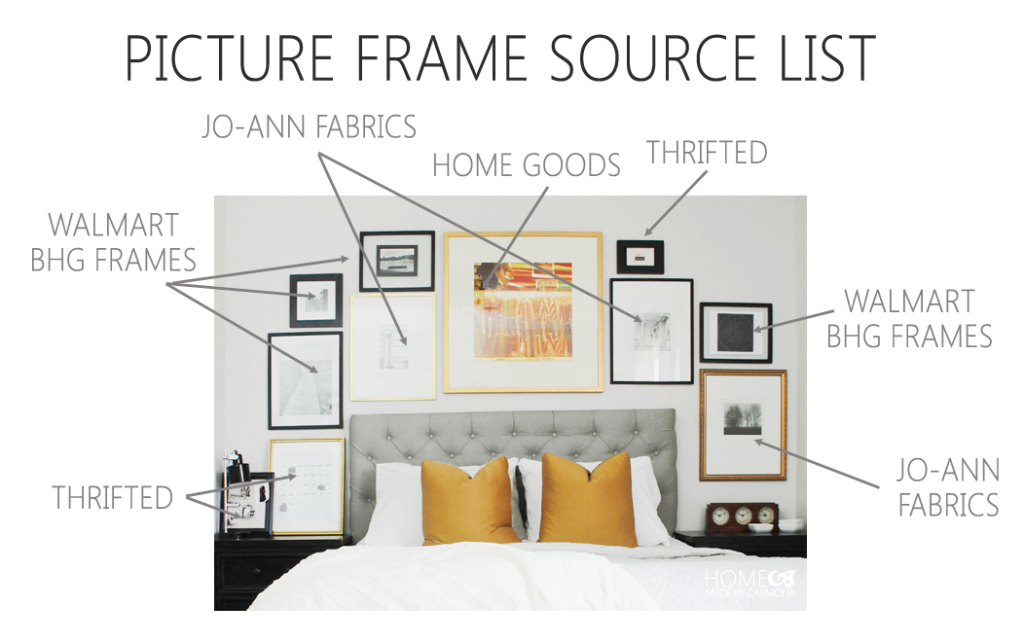 Jo-Ann Fabric & Craft Stores: LA brand black frames (spray painted one with Krylon gold paint), and one ornate gold frame.
Walmart: BHG frames, two with display ready images.
Home Goods
PRACTICALLY FREE PRINTS
[line]
Now let's talk about the art filling some of those frames. The BHG at Walmart frames already came with their own image ready pictures (yay!), as did the Home Goods picture, but most of the art was ripped right out of a photography book! I got a couple books for 25 cents each from a library book sale with tons of great photography! You'll see it all around my house, in my laundry room, my foyer, and now the master bedroom!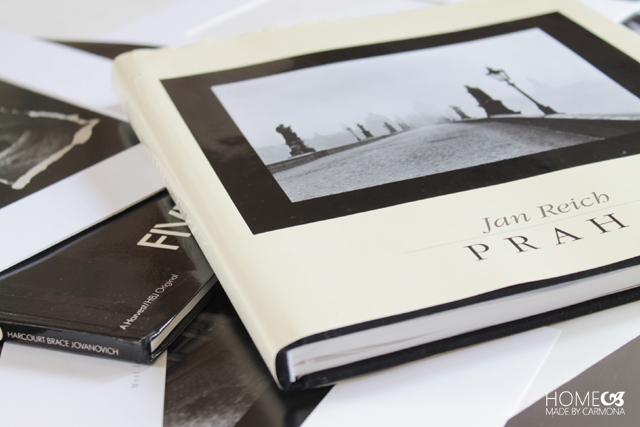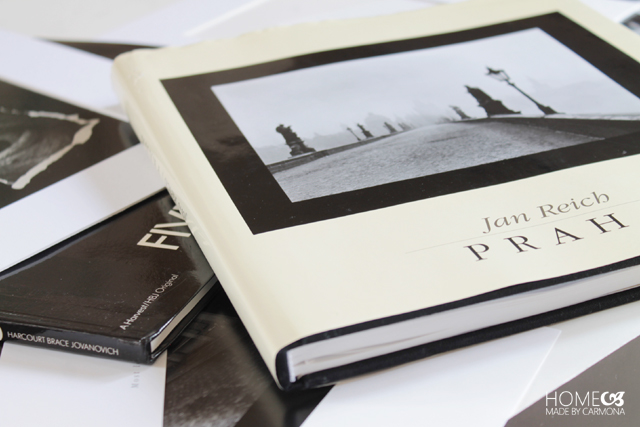 INSPIRATION BOARD AS ART
[line]
I occasionally pick up glass-less frames to create an inspiration board. It is basically just thin corkboard covered with fabric. You can read a tutorial on how to make your own here. This is where I post my core inspirational photos and fabrics…just a few things to keep my style on point.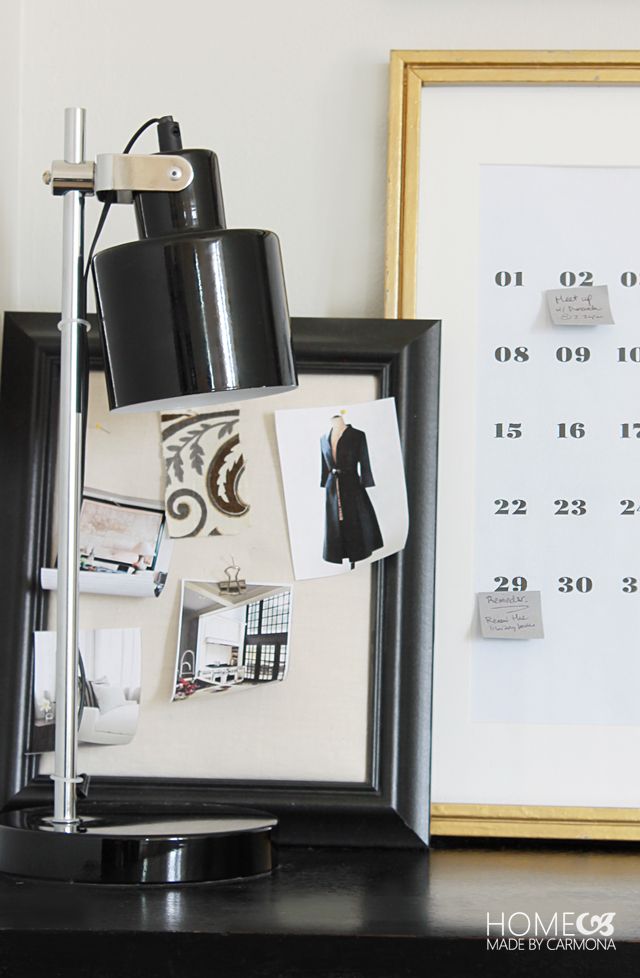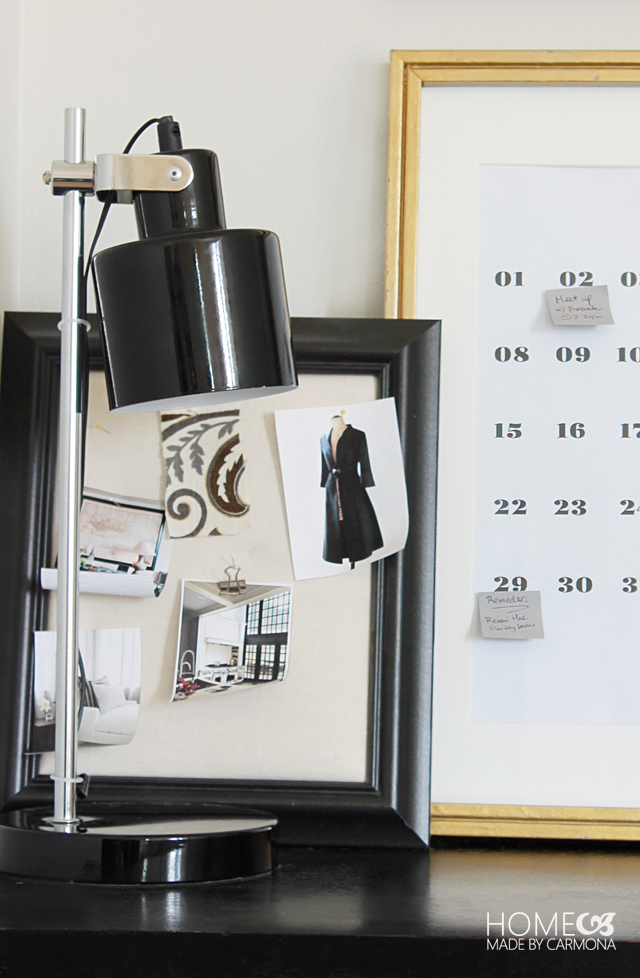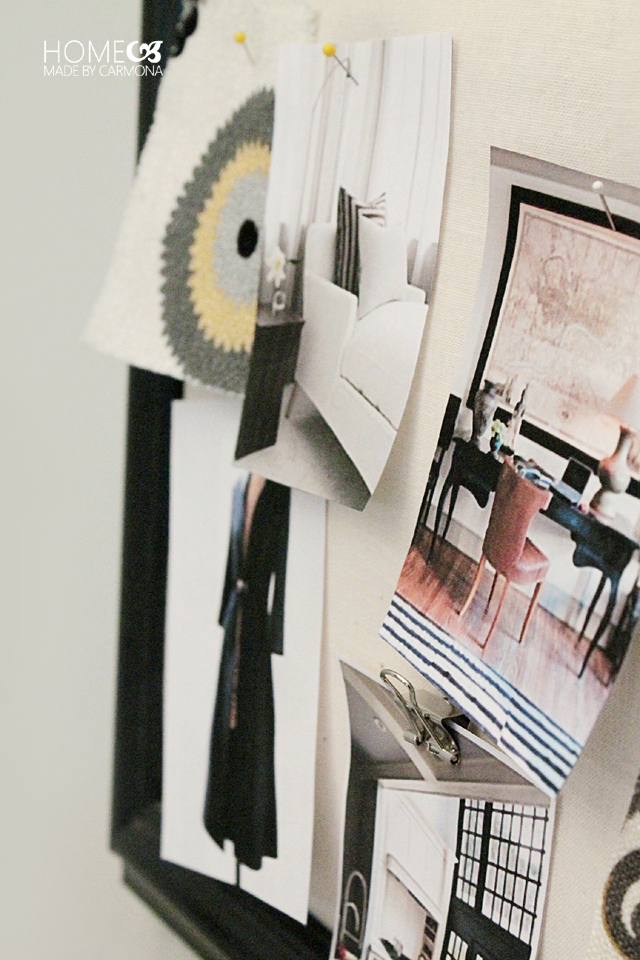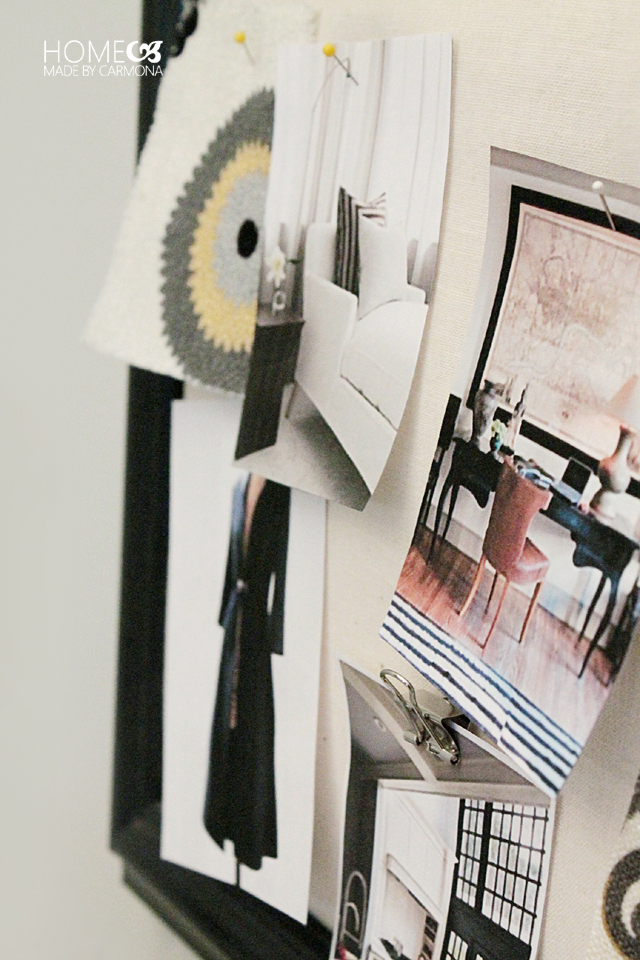 CALENDAR ART
[line]
My favorite kind of art is the functional kind. I'm talking art that is hot, but still serves a purpose. I love this monthly calendar, sure it is simple, but it works great for me! Learn more about it here, and by the way, you can get this printout calendar free by subscribing to my email newsletter (and a bunch of other printables)!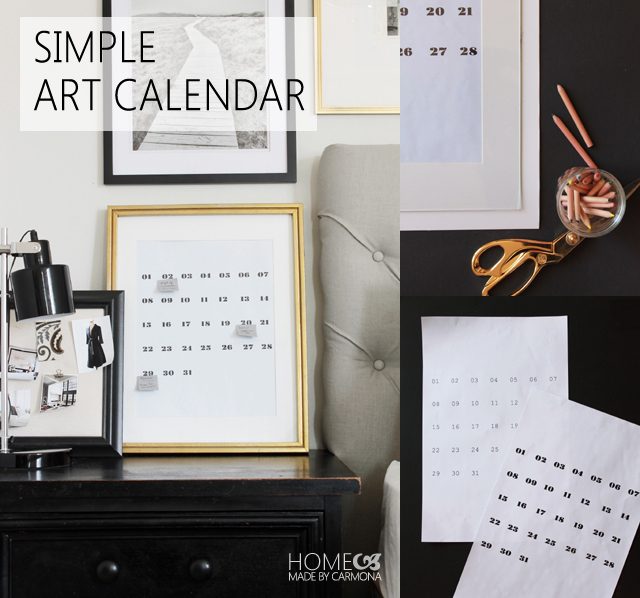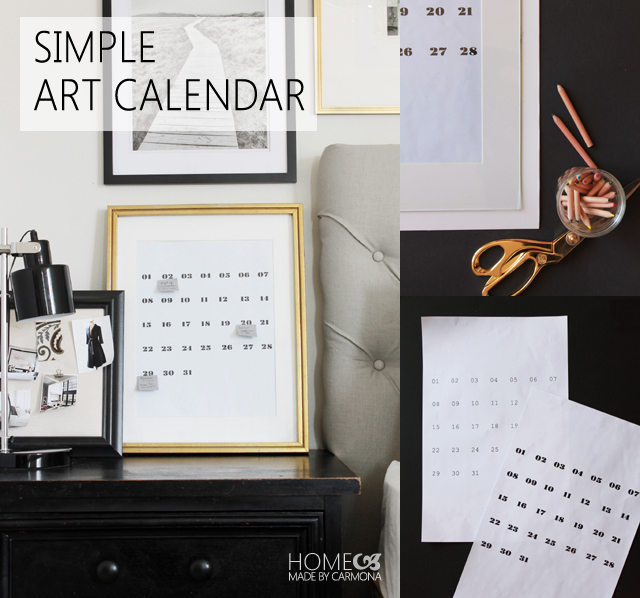 ACTUALLY FREE ART
[line]
You know what makes ridiculous art prints? Yep, architectural sketches, both raw and artistic! I found some beautiful images I loved online and just printed them out in black and white onto textural cream colored paper. I think it is stunning in the room! Just search "architectural prints" and "royalty-free images".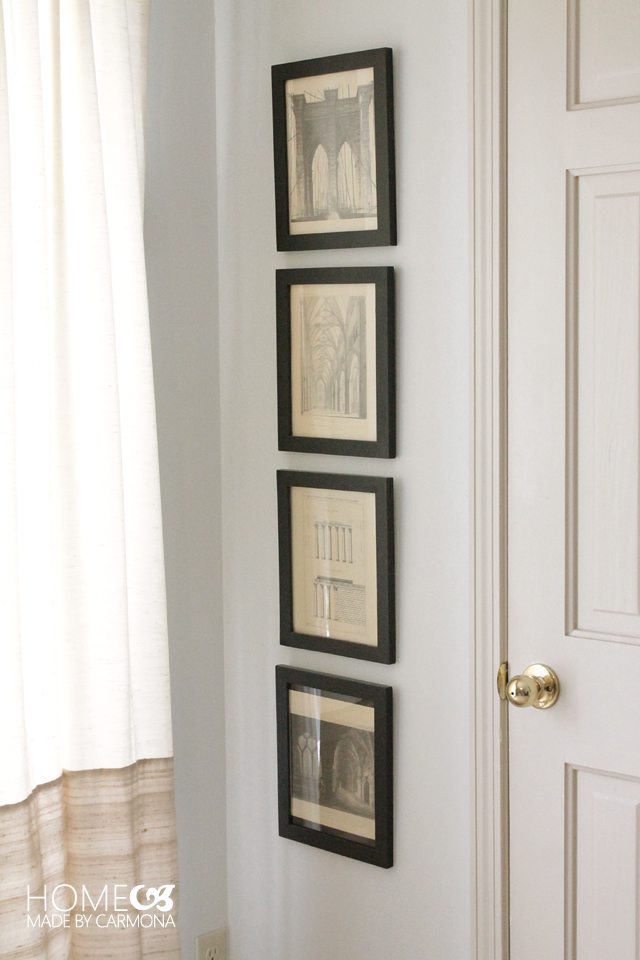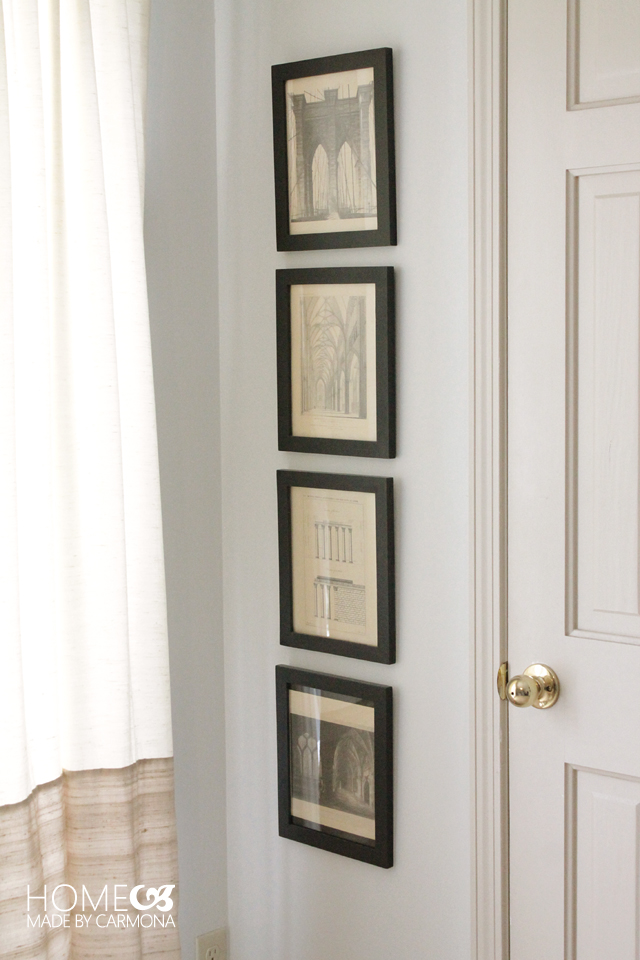 Just search "architectural prints" and "royalty-free images".
The cream colored paper matches the trim in the room and ties in the cream of the curtains. It is interesting how the warmer cream works with the cool of the grey-blue tinted paint color…it is all about playing a balancing game. If you haven't seen the stunning before and after of this room, my tiny master bedroom, you absolutely should! You'll see what I mean about the cool and warm tones together making a glamorous and comfortable space.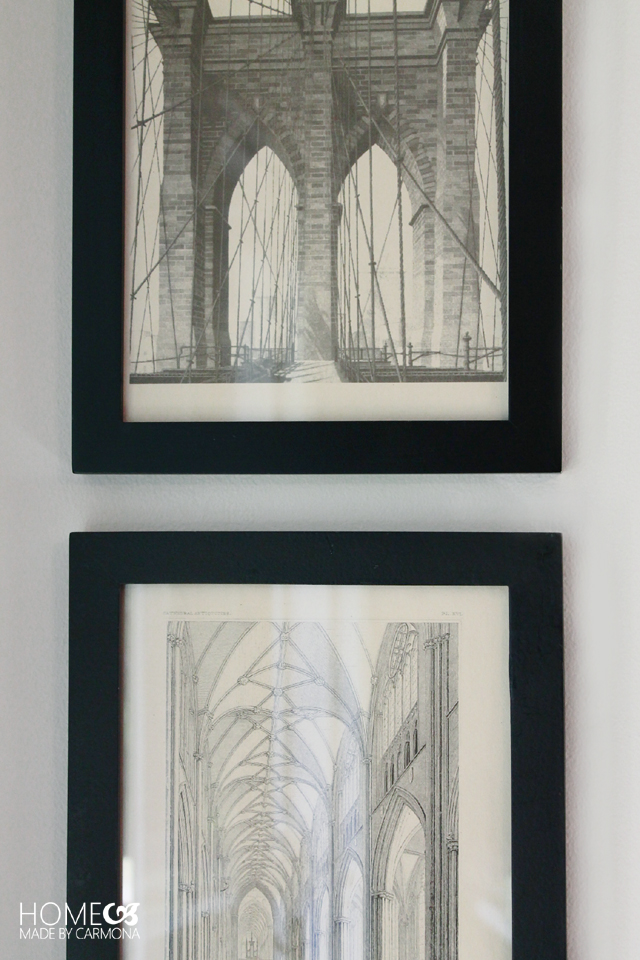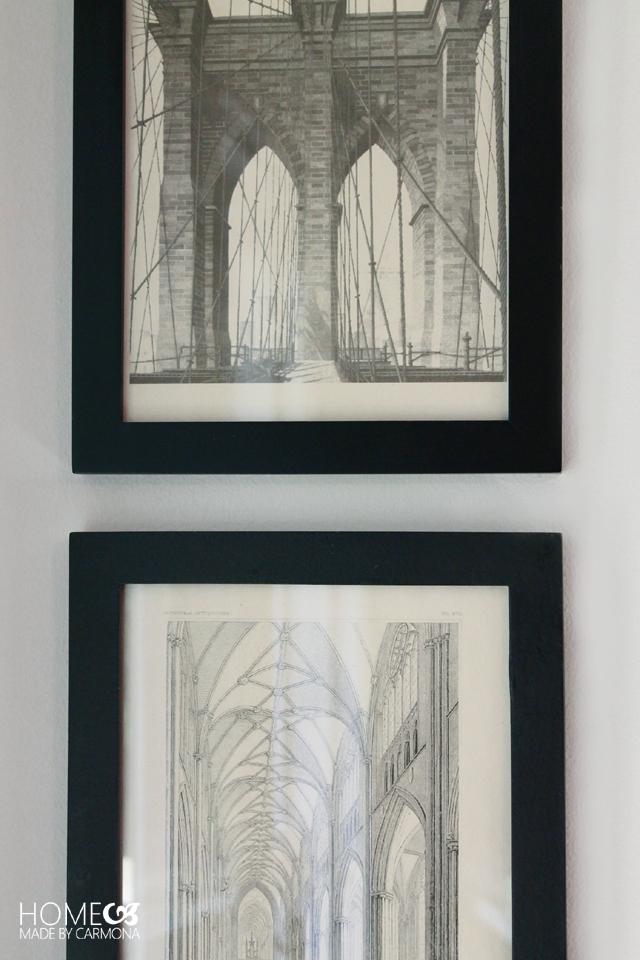 There you have it! My master bedroom has some slamming art, and I have yet to grow tired of looking at my many walls filled with random pictures. 😀


[go_portfolio id="decorate_landing_page"]