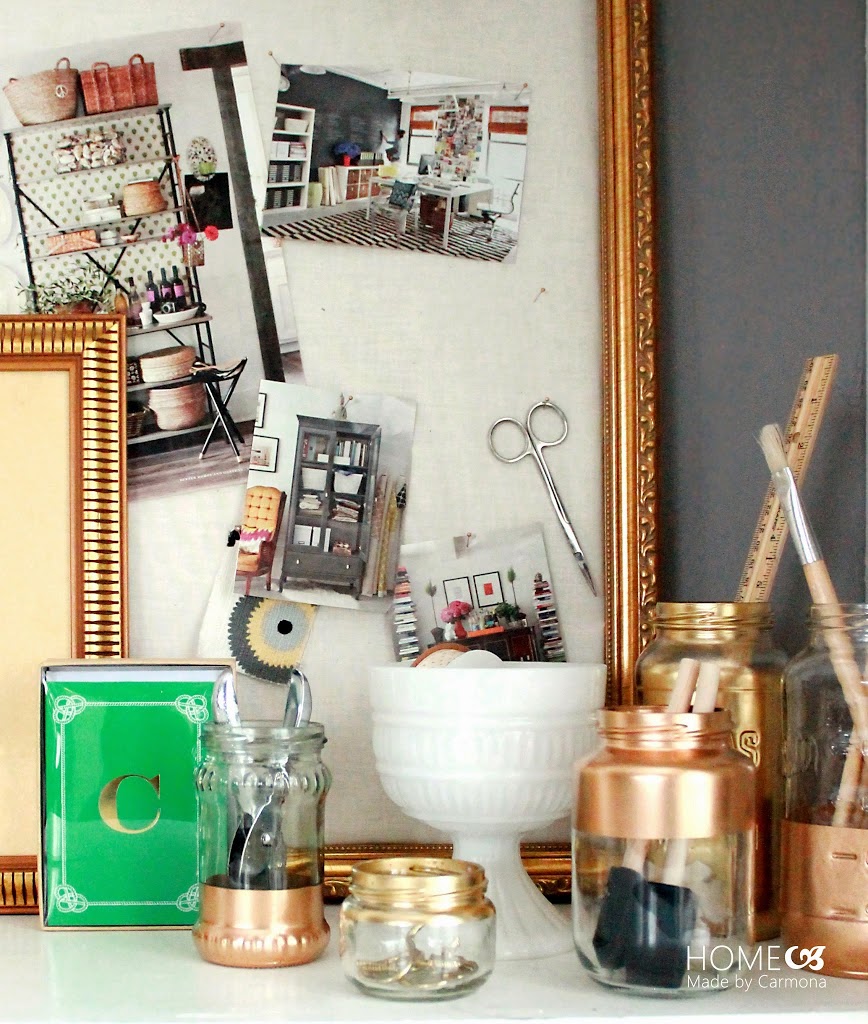 By now you realize that I'm a bit pin board crazy.

You have to understand, in a home full of little artists you need plenty of spaces to display artwork, inspiration, and other items. 
So when I found this ugly picture of a cherub in a beautiful frame at Goodwill for a buck, I had the perfect project in mind for it!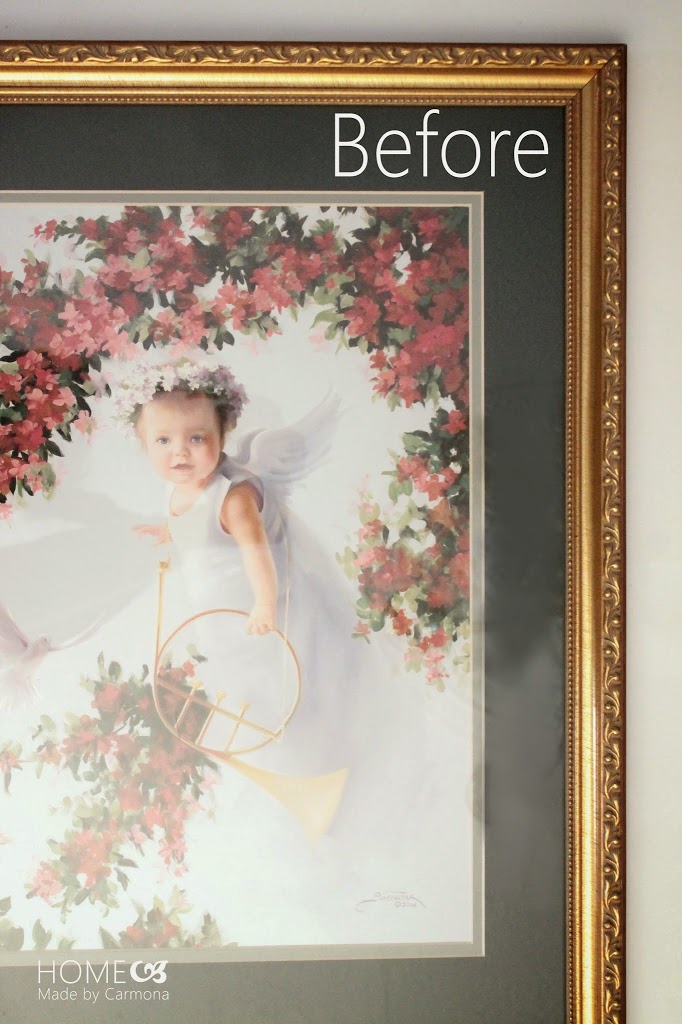 I removed the glass, put a layer of cork, batting, and cream colored fabric before placing the backing on,

then tucked this completed little gem into my living room bookcase.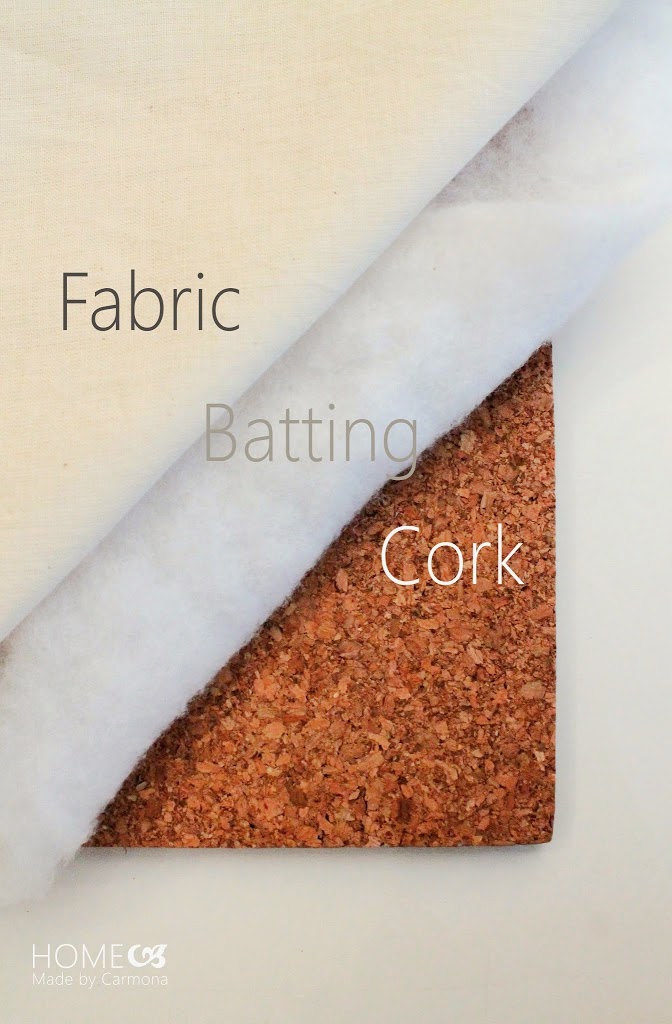 This is the perfect place to pin my favorite decorating inspiration.

Yes, I am a huge Pinterest fanatic, but I still love to clip certain choice images from magazines and pin them to a board I can touch! I often include my own sketches, plans, fabric swatches, and paint chips for the space I'm making over.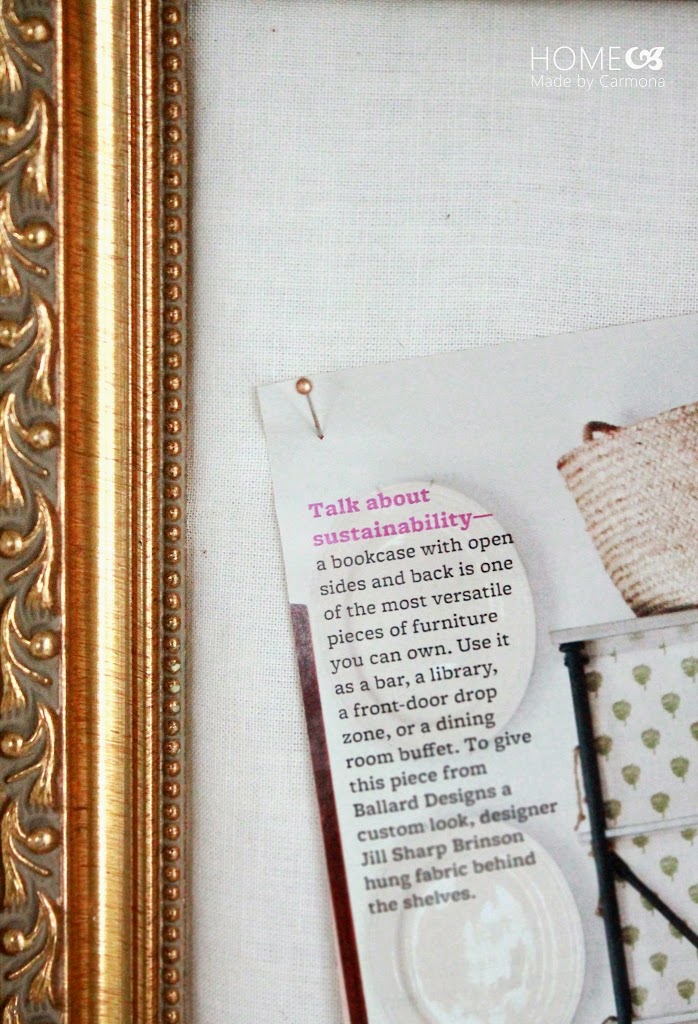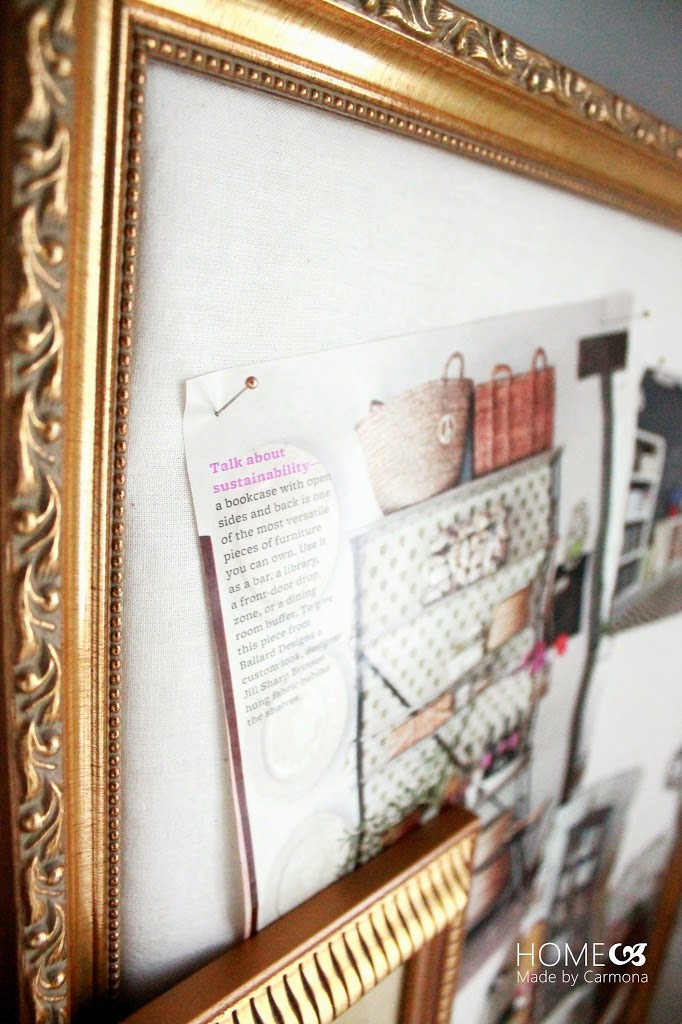 Of course, I couldn't just use any old pins on such a beautifully elegant pinboard.

You know me, I'm way too cheap to buy cute pins while I have a large collection of perfectly functional ones at home. That being said, I was feeling a little resentful toward my old ugly functional pins!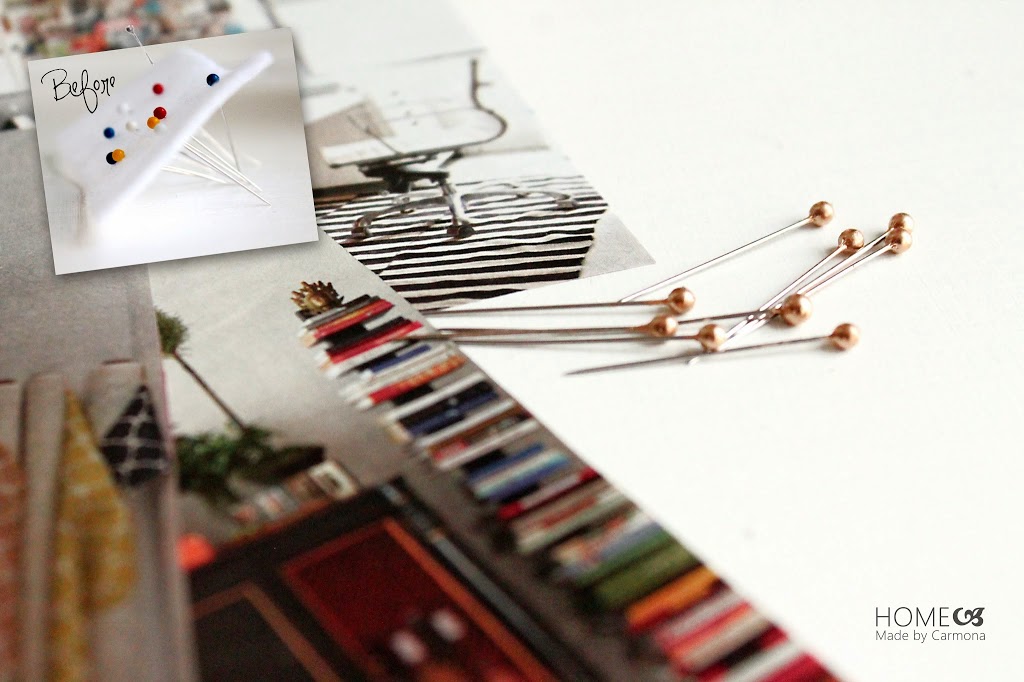 I love the simple small changes that make a big difference.

Using a little piece of felt, I took my existing pins, and gave them a little makeover!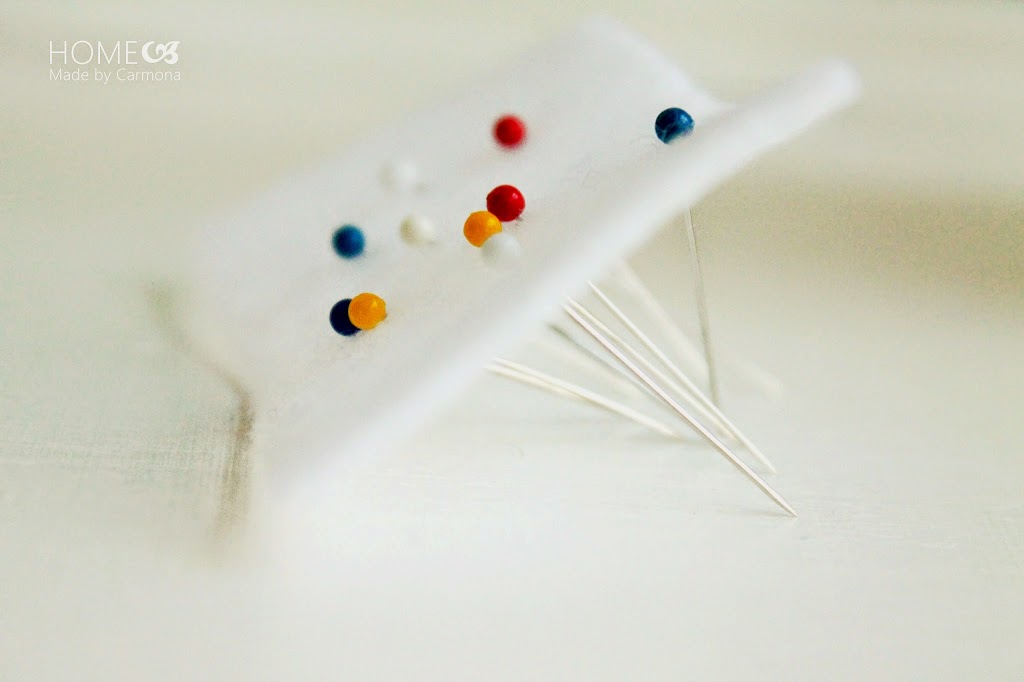 Spray paint the tops, avoiding your fingers…because apparently I am am a bit of a spray paint klutz and it is harder than it sounds. *grin*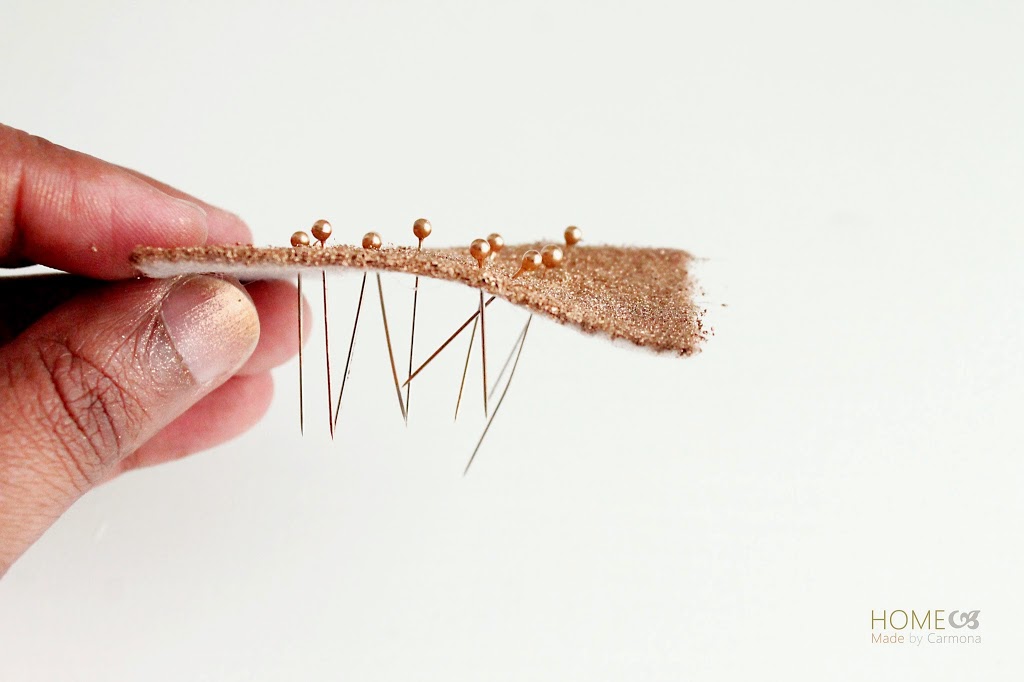 And presto chango! A few bucks in your pocket, and your old pins get a new outfit to try on. *wink* They are definitely ready for their debut…which no one will really notice, but you'll know it made a difference.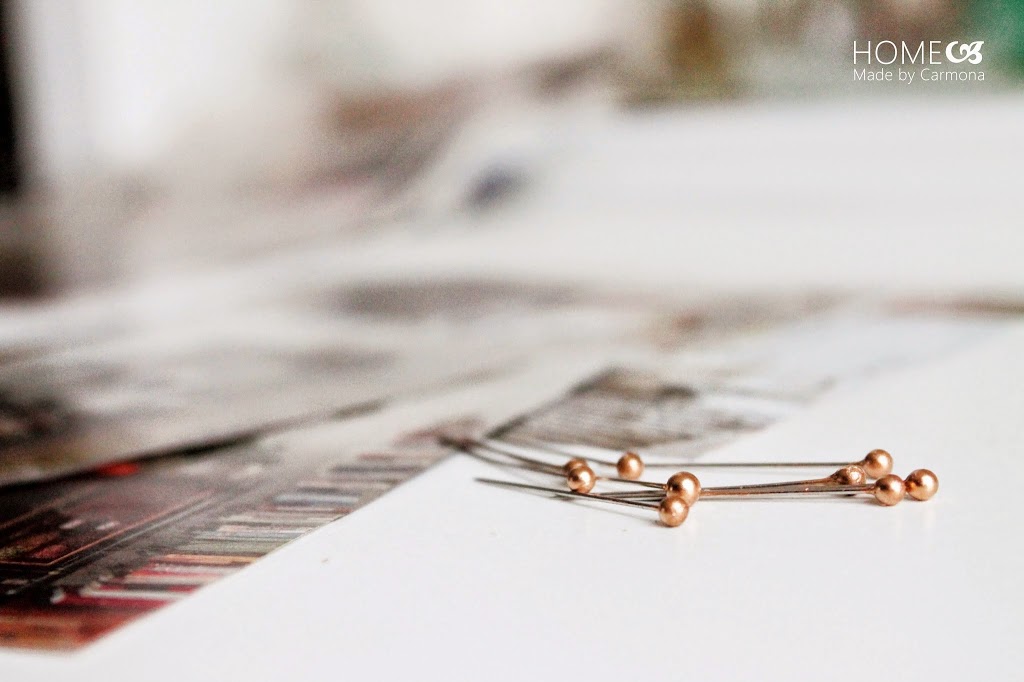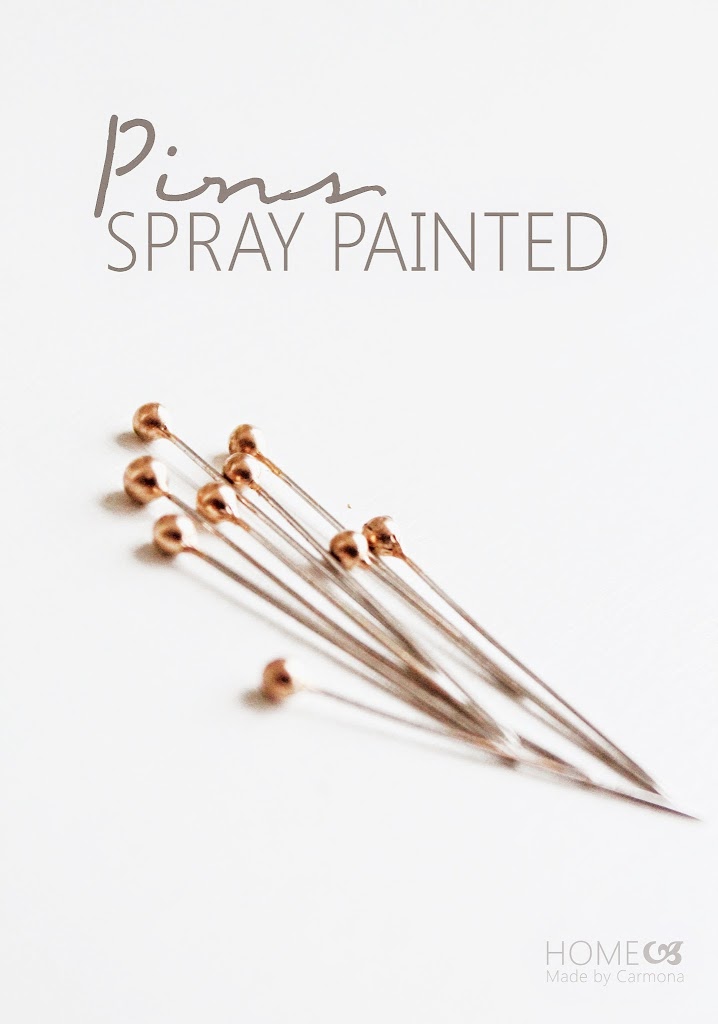 Click here to see my painted jars tutorial.
Looking to make this? Use your existing frame & pins, and purchase these supplies: