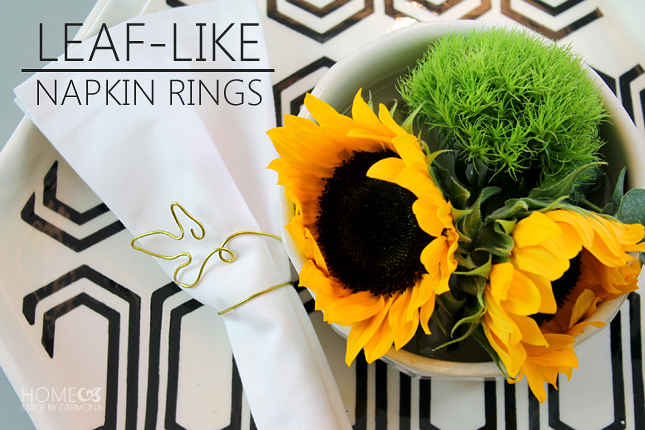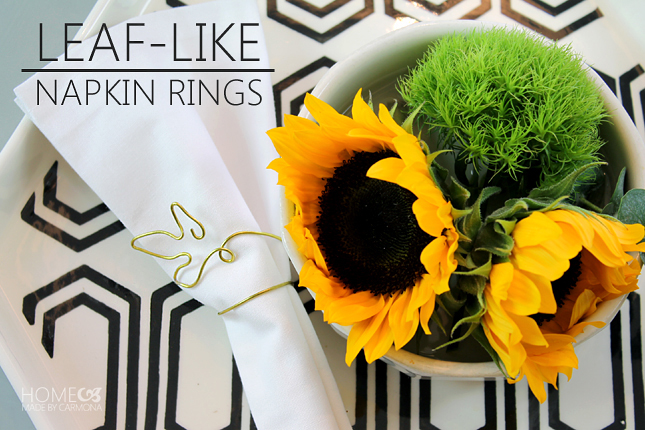 The holidays are right around the corner, and table settings seem to be on everyone's to-do list. Well boy have I got an easy and beautiful project for your dinner table. Leaf shaped napkin rings! And don't just think Thanksgiving dinner, these pretty napkin rings can really be used year round!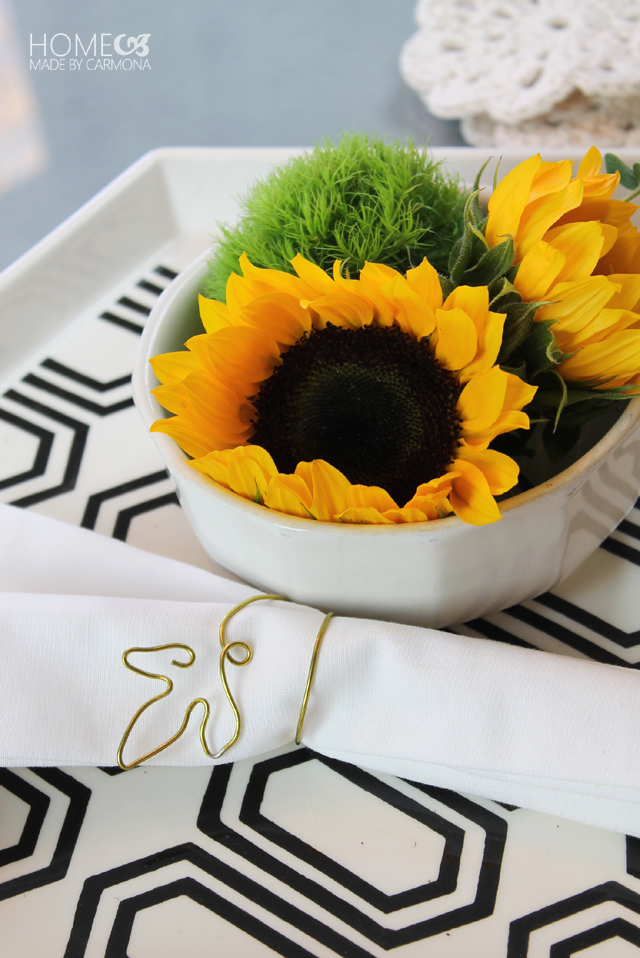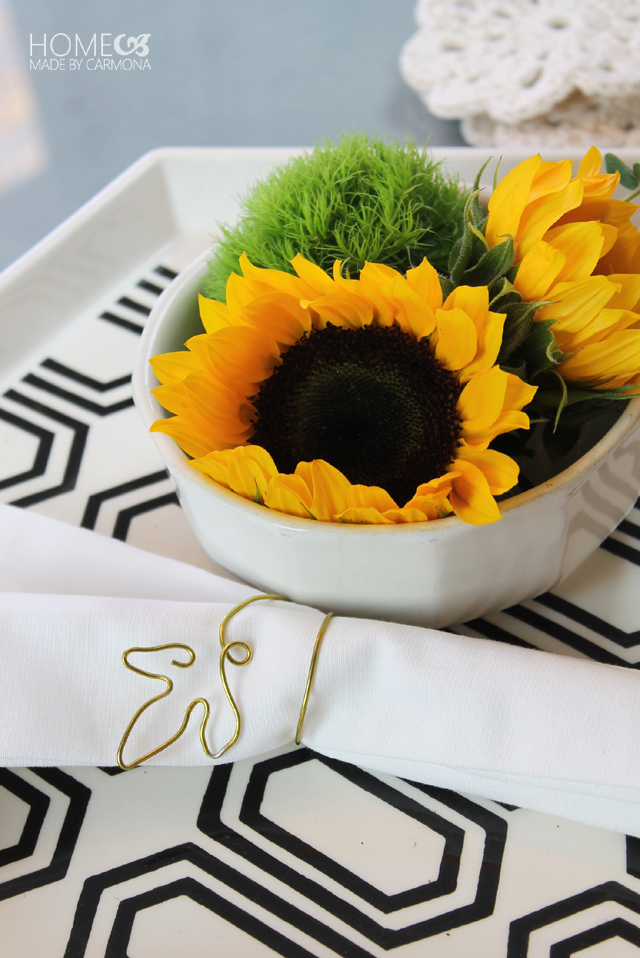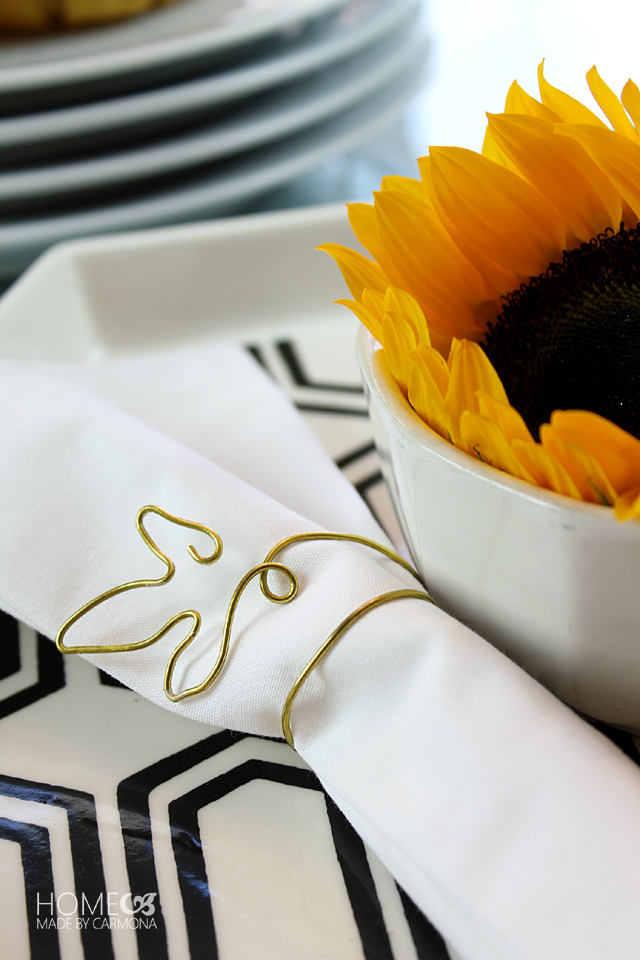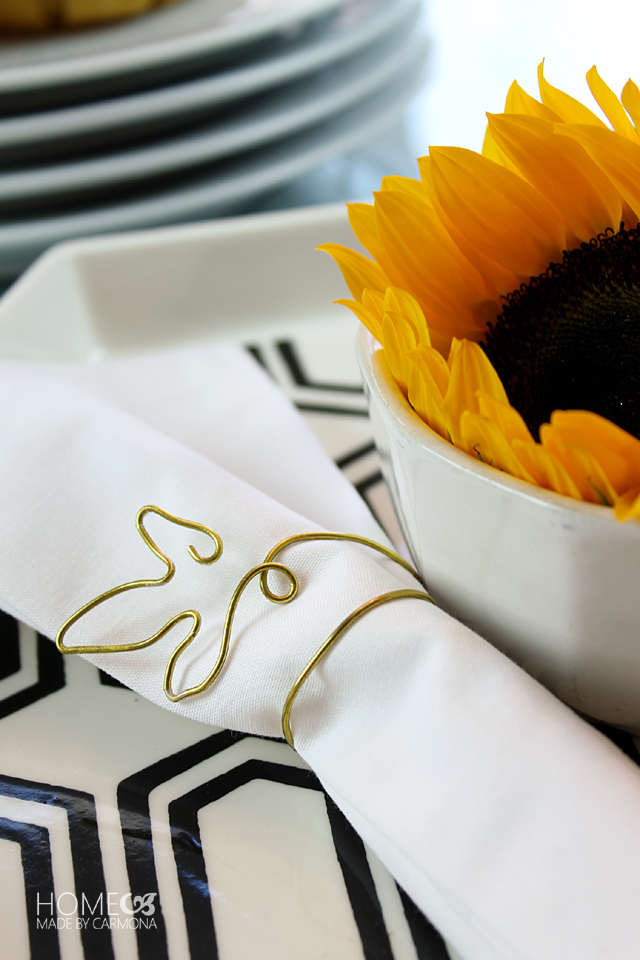 Supplies: All you need is a roll or two of of jewelry wire, I use Darice brand wire. I don't make jewelry but I figured a variety of pliers and cutters could be put to good use in other projects, so I sprang for a 5 pack. [warning]Be sure to use smooth edge pliers for this project, or you'll scratch the finish off the aluminum wires. [/warning] [tooltip text="You could also use a cloth between your pliers and your wire to ensure there is no scratching of the finish."]TIP[/tooltip]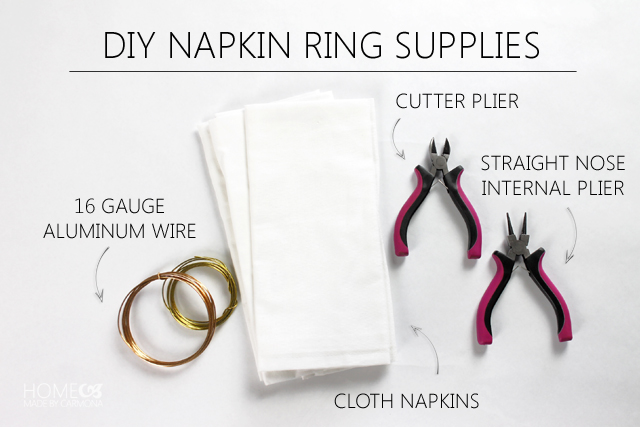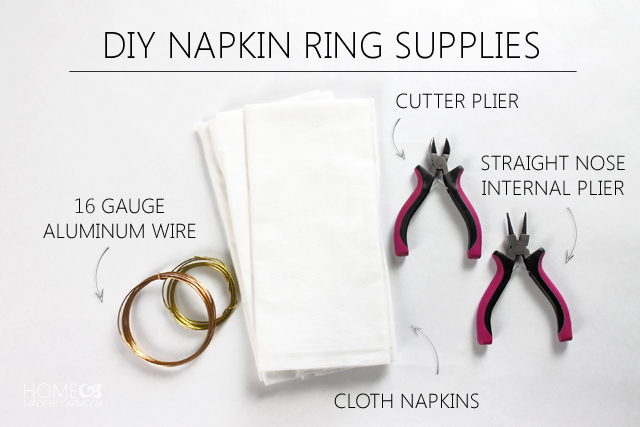 I started by drawing a very loose template of what size and general shape I wanted my leaflets to be. It just helps to glance at it while working, to eyeball size.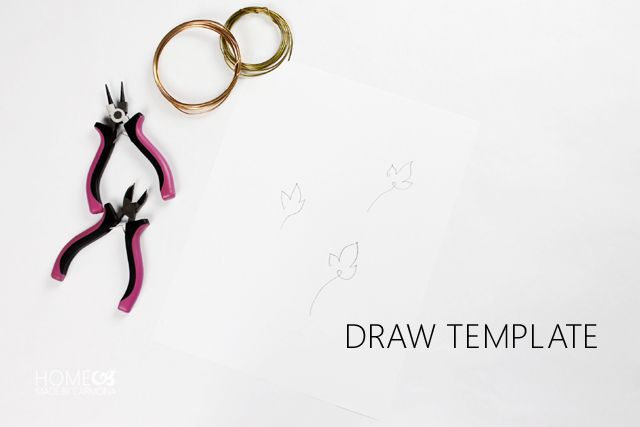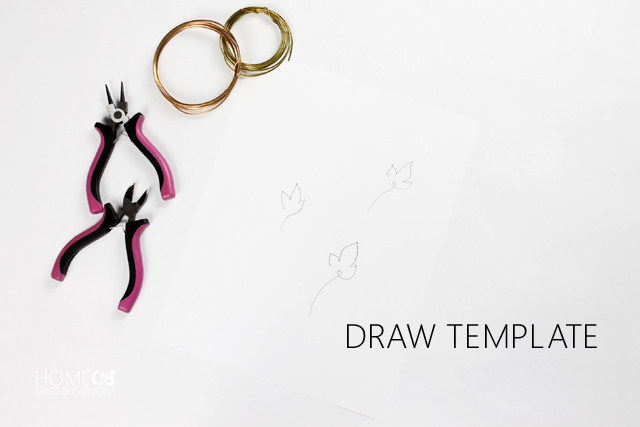 I'm using my brand new straight nose internal pliers, to start my project with a curled tip. This prevents any sharp wire edges from being exposed. Plus it looks nice!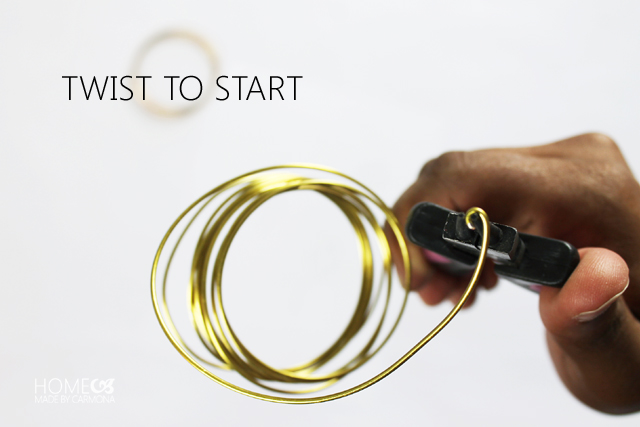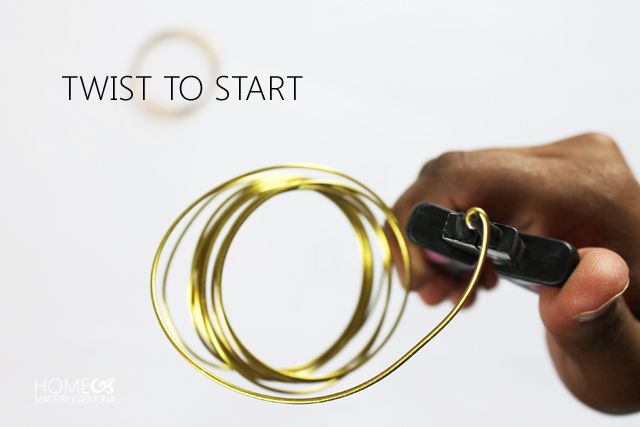 Now begin bending it free form into a leaf like shape. Feel free to play with shaping it until you get the look you are going for. [tooltip text="Put lots of interesting curves into your leaf sides to mimic the leaf shape. The more you play, the more interesting and less stiff it looks."]TIP[/tooltip]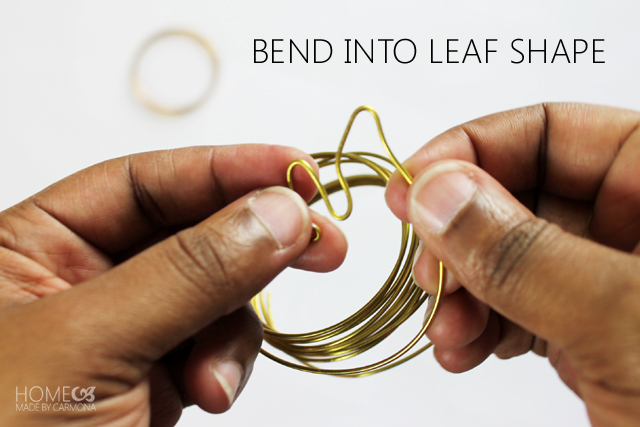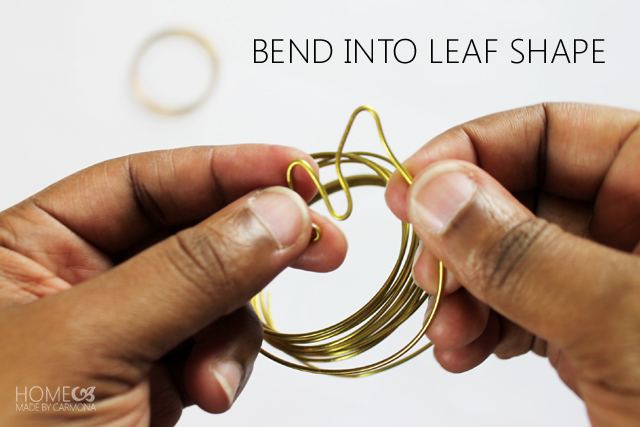 You won't get a the leaf tips to make an actual point, but try to sharpen out the rounded edges by pinching the tip with the pliers until they are a little more conical than round. [tooltip text="Don't forget! Do not use serrated edge plier…smooth only!"]TIP[/tooltip]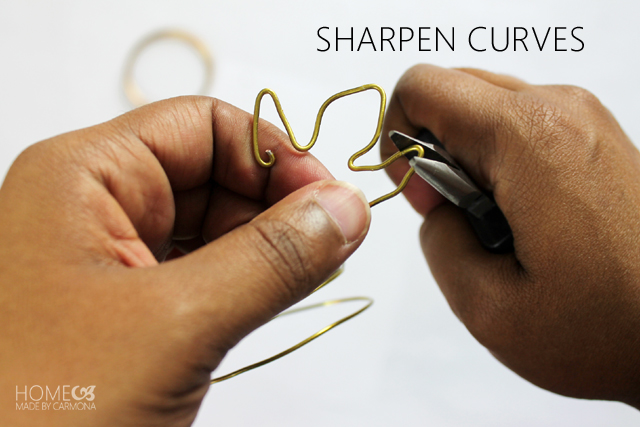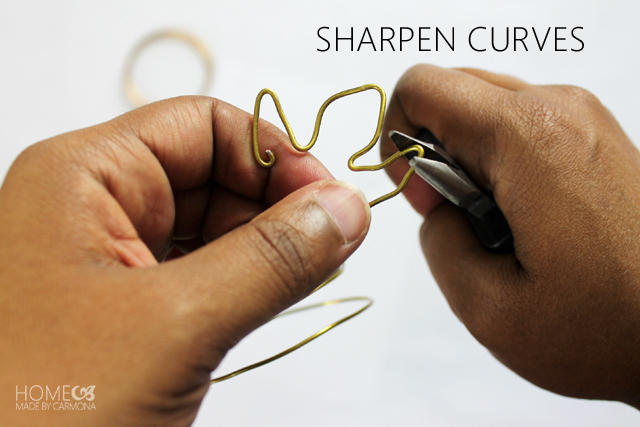 Now, I've decided I want a small loop before the ring…I just like the effect! Then I create the part that will be the ring in which the napkin will go through.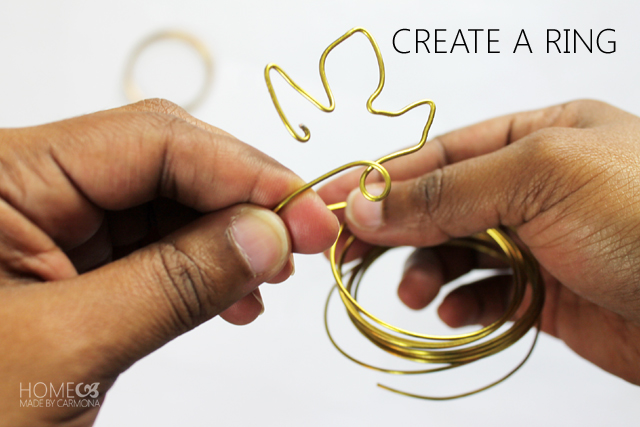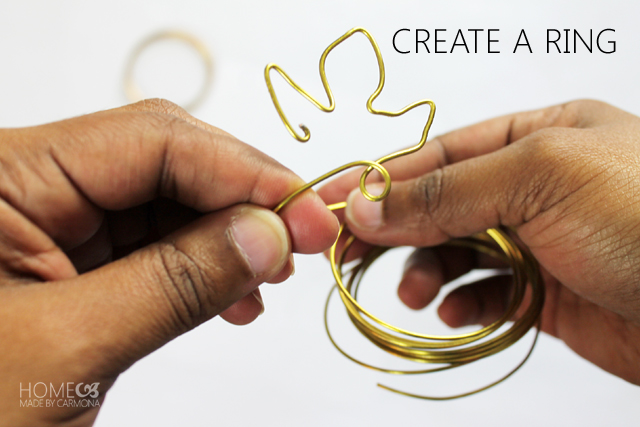 Clip the excess wire. Be sure that the ring portion over extends a bit…better too much ring than too little!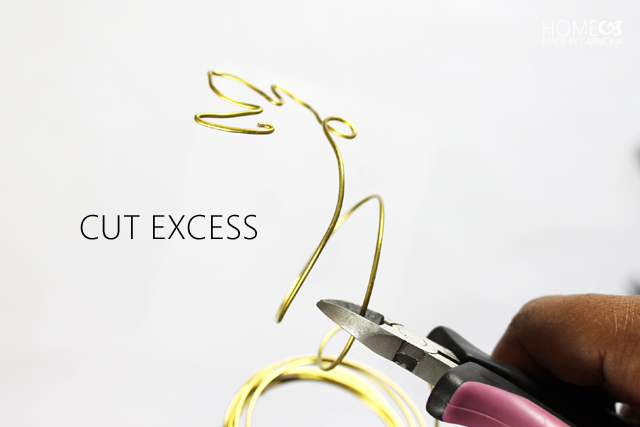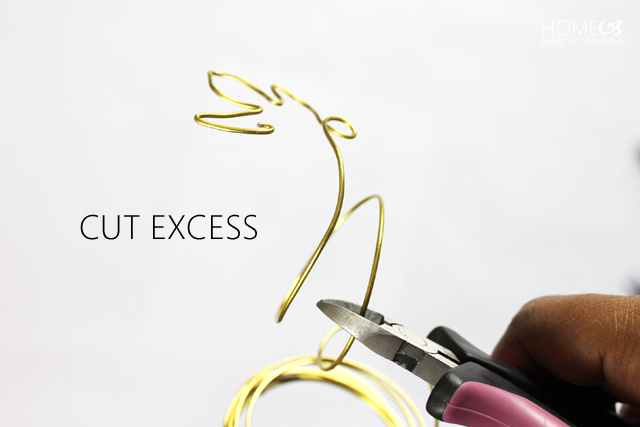 Finish by curling the final cut inward so there are no sharp edges.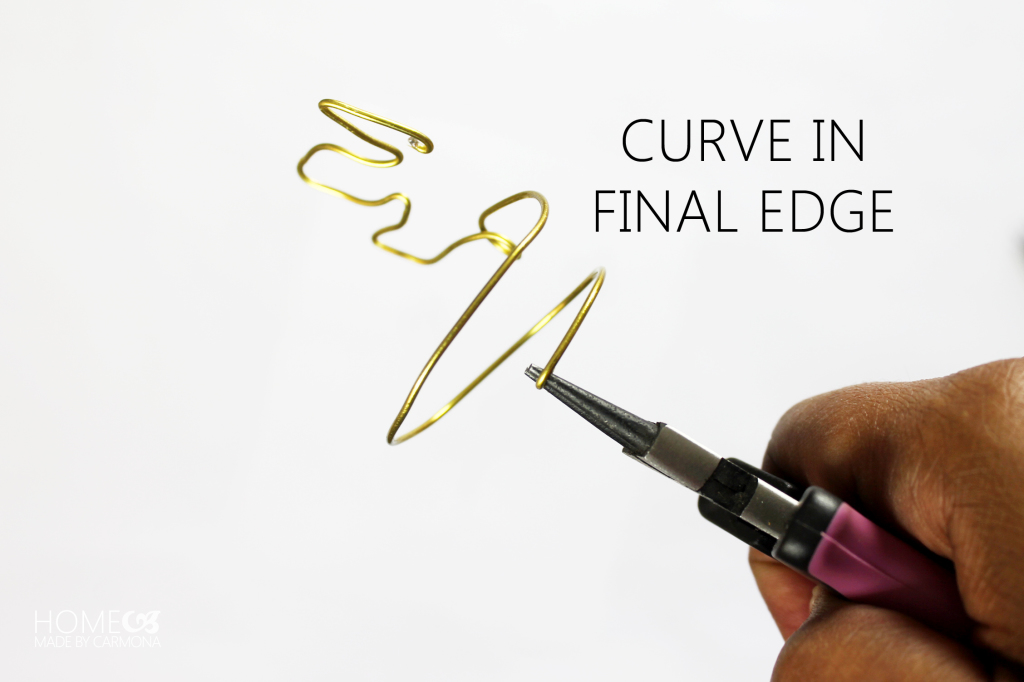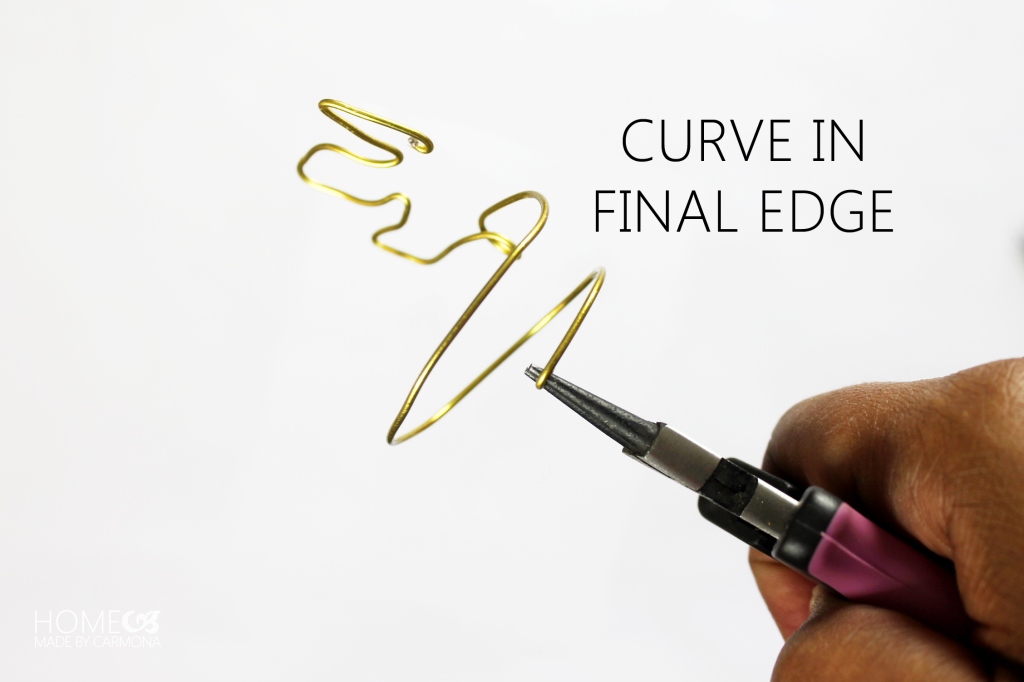 All done! Well, actually 7 more napkin rings to go… Because it is a pliable wire you can tighten or loosen the ring around your napkins as desired!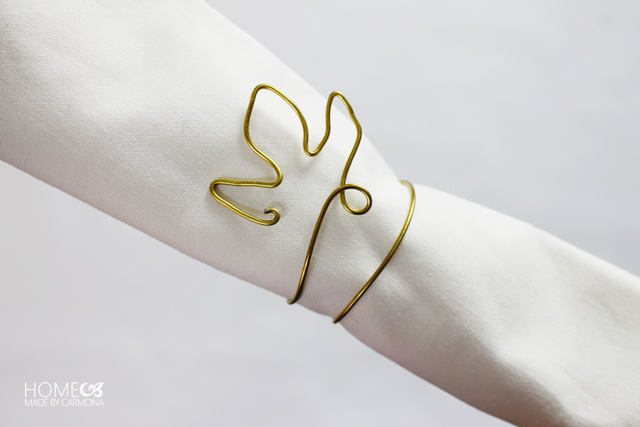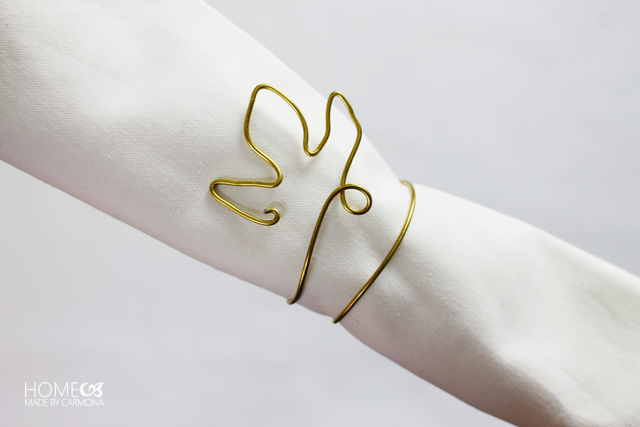 Super easy right? Not to mention simple in design, yet attractive. You could ideally use this all year round and not just during Thanksgiving dinner.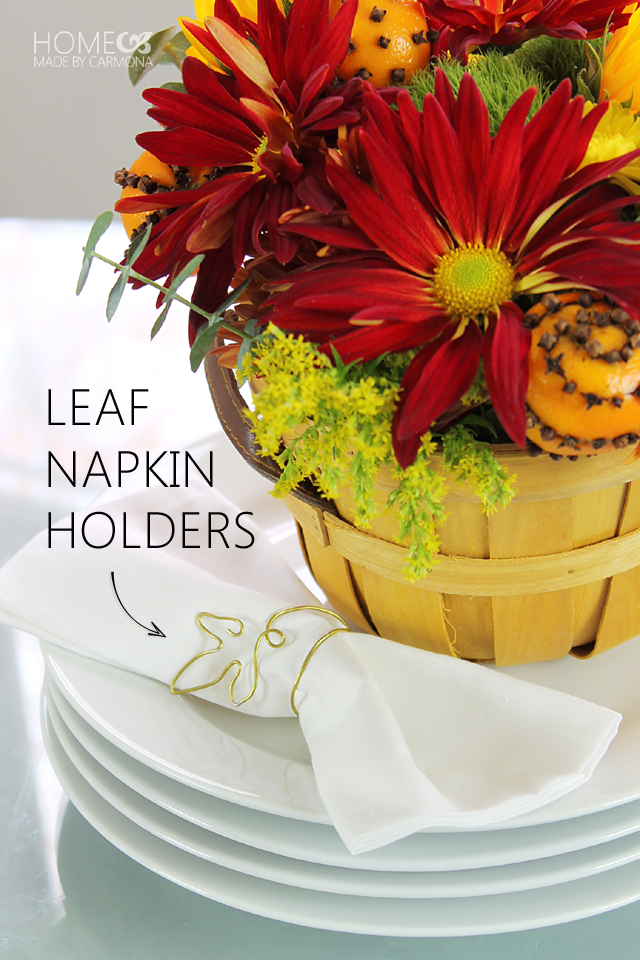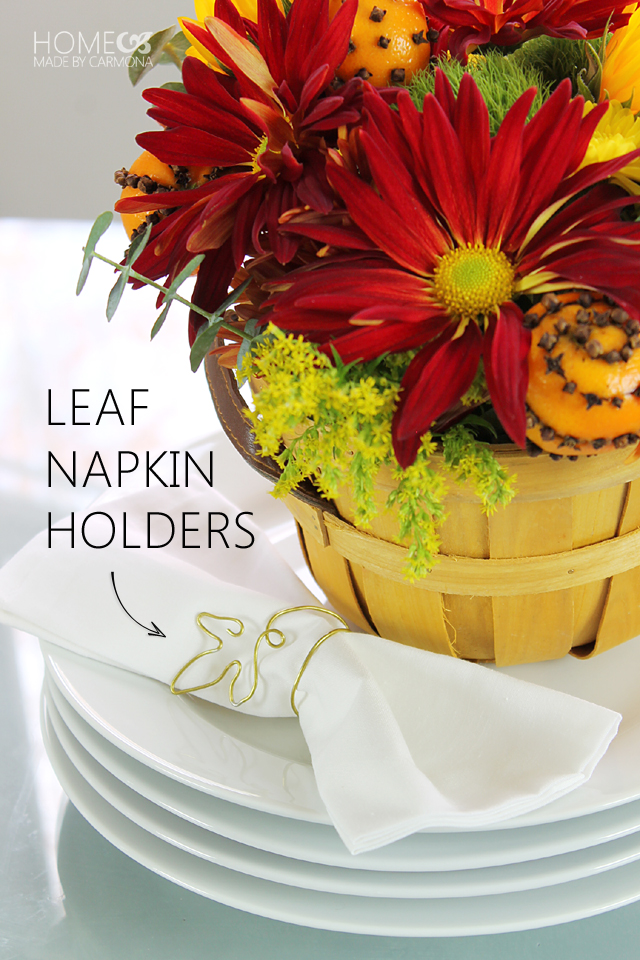 Want to save a quick overview of the steps?

 Pin this animated graphic so you always have the steps when you need it.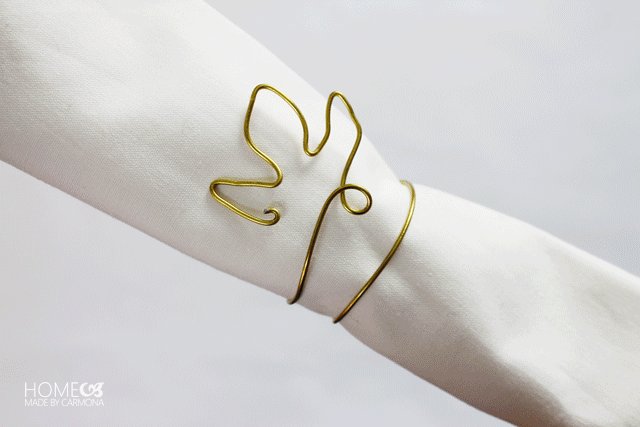 So, what are your dinner plans? How are you planning to set up your holiday spread? Am I invited? 😀
There are a variety of colors and  finishes you can purchase your aluminum wire in. I love the gold and  copper finish, but there are many other choices available.
I spent (for two rolls of jewelry wire) $3 total to make 8 beautiful napkin rings, rather than spending $3 each when buying them new. Plus you will be able to say that they are each one of a kind, made by you! I hope you love your new napkin rings!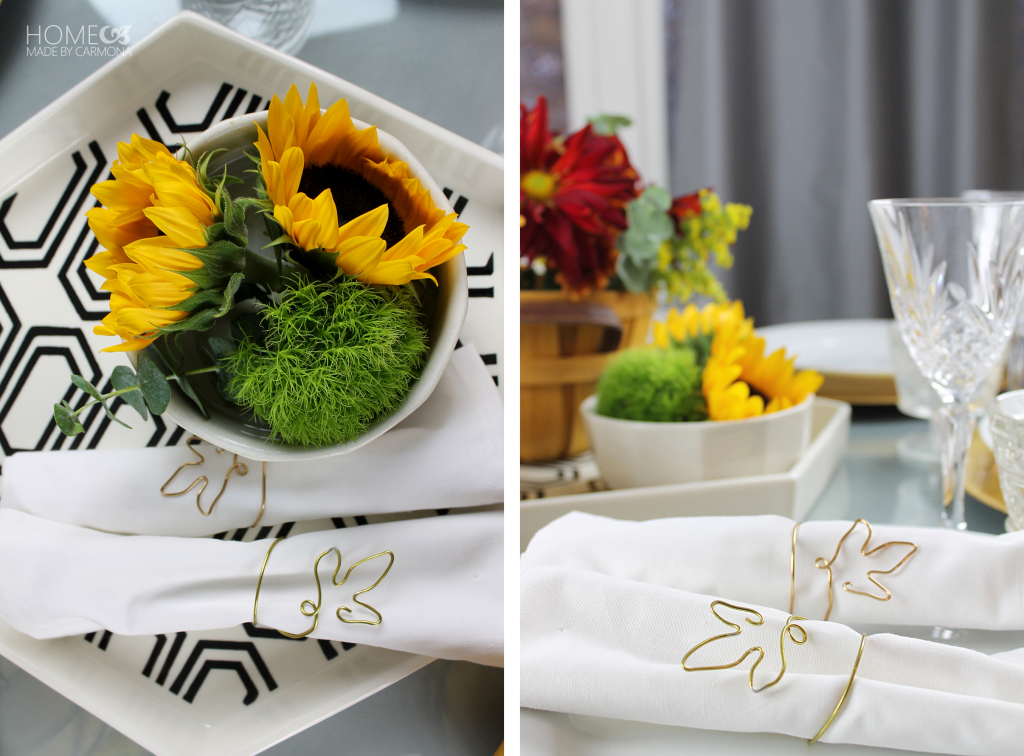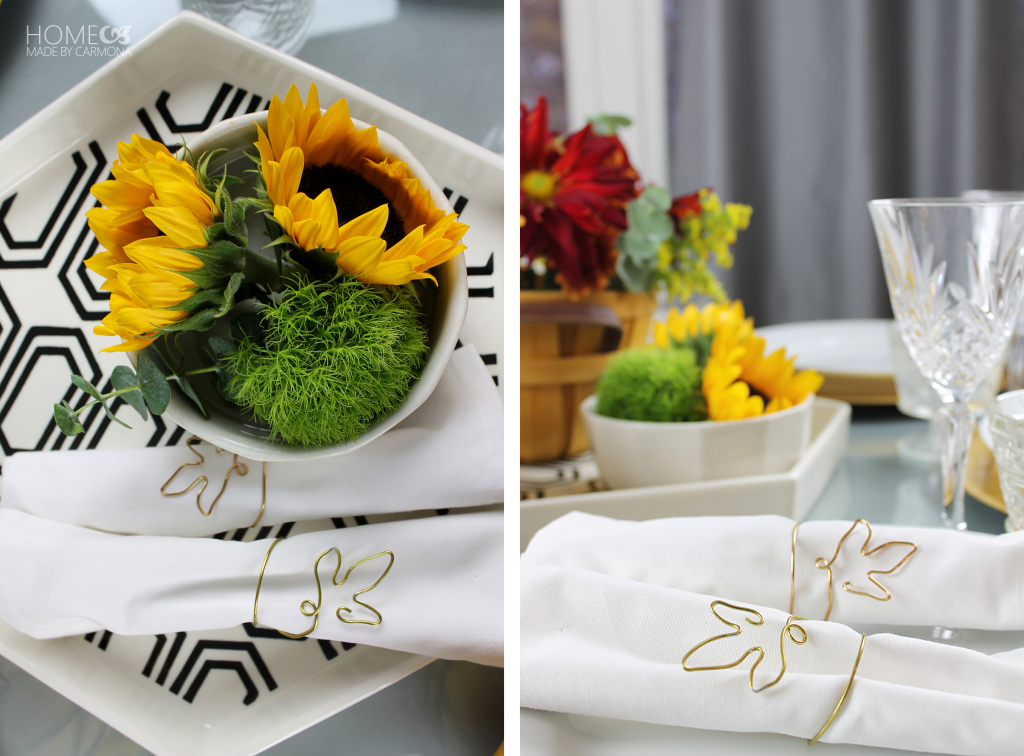 You can easily find these items in the jewelry making department of your local superstore, or in a craft shop. Personally I love the Darice copper colored aluminum wire, although the gold is pretty awesome too! I bought my wire at Pat Catan very inexpensively (about $1 and change for Darice brand 16 gauge x 3yd aluminum wire! I spent just under $3 for two rolls!!) but if you don't mind paying more for the convenience of online shopping here is where you can find them:
[line]


[go_portfolio id="fall_projectst_gallery"]