*This post is awesomely sponsored by Better Homes and Gardens brand, found exclusively at Walmart!
Remember when you were a kid and your mom told you no playing until your room was clean? You know that instinct to stuff the mounds of toys into whatever box, shelf, nook or cranny you could find…
A little hidden storage can go a long way to keeping a tidy and organized home!
Well just maybe that idea isn't such a bad one after all! Haha, I'm not saying to hide your messes by shoveling everything into the nearest closet or stuffing it under the bed. However I AM saying that a little hidden storage can go a long way to keeping a tidy and organized home! 😀 There are certainly occasions and season of life that require a chic way to disguise the mess.
I have barely lived in my new house 4 months, but already trying to figure out where things should be stored is driving me nuts. You know how it is, the new house has a different layout, and different storage options than than the old house, so there is always a transition period. Until I figure out where everything needs to go, having a few place to "stash" random miscellaneous items is super helpful! Nothing looks messier than a house with random items in stacks on the floor, in a corner, or on a tabletop.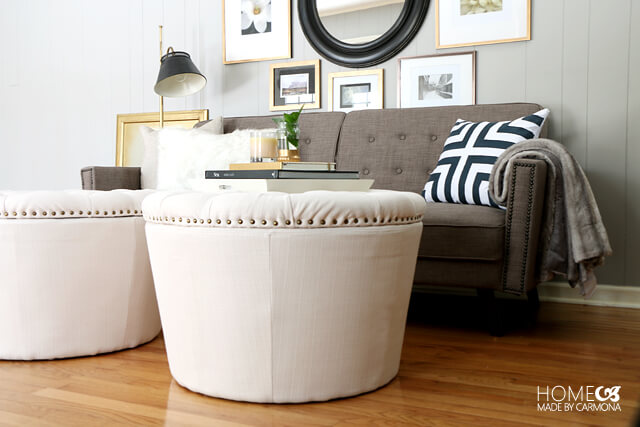 I purchased these incredible Better Homes and Gardens round tufted ottomans online at Walmart. Don't let the online photo fool you, these bad boys are nice and big! Yep, you'll have lots of storage with these beauties!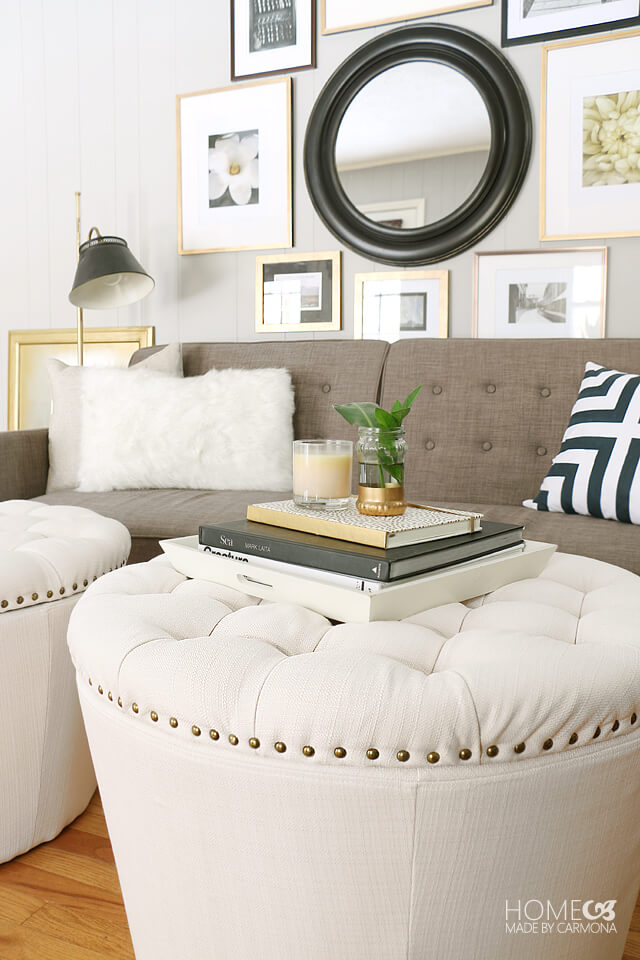 Storage ottomans are a beautiful and decorative way to store kids toys and games as well…or big kids toys! We're huge tabletop game players, and we keep adding to our collection then running out of storage space for them. Until I build new storage shelves, these frequently played games will stay right here within easy access.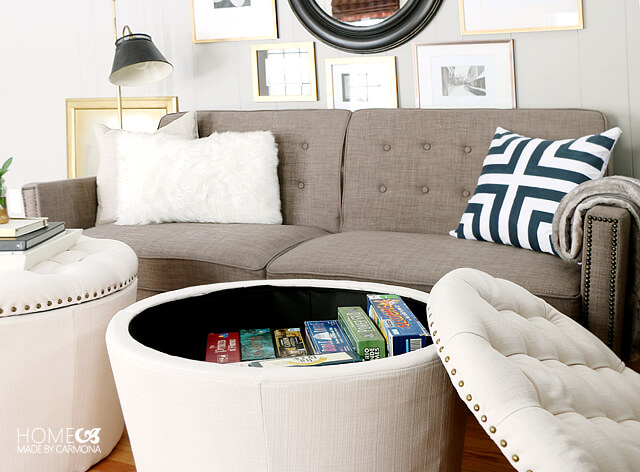 In the second ottoman, I'm storing seasonal decor, extra throws and pillows. By the way, I may have tidied them up a bit for this shot…the kids and I are always snatching a blanket out of here for movie night and then end up tossing back in all willy nilly. I think this is the first time I've folded that fuzzy throw. You're welcome.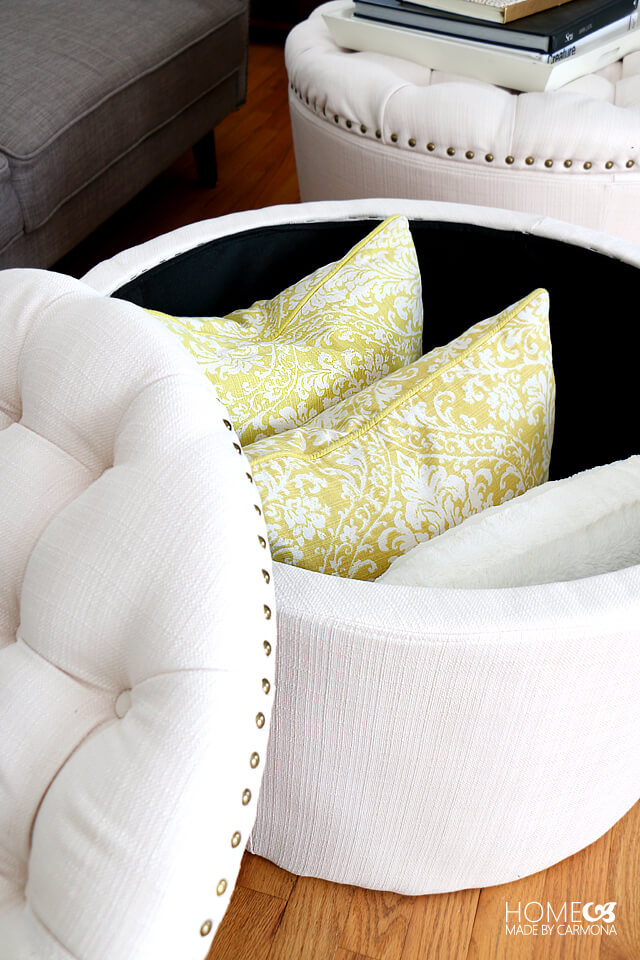 These storage ottomans aren't the first ones I have purchased either. Remember this BHG Linen Ottoman I bought for my daughter to store her things in? Well I borrowed it for just a little while to store breakable decor that I haven't yet put up.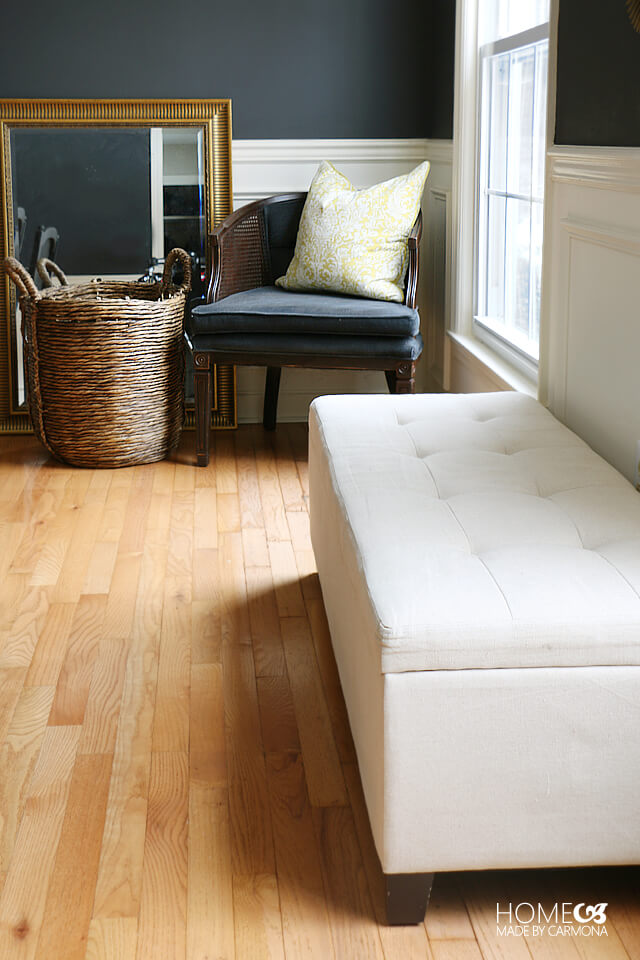 I know, storing things like picture frames and decorative items sounds a little strange; but when you have to find creative ways to keep breakables away from your 1 year old nephew…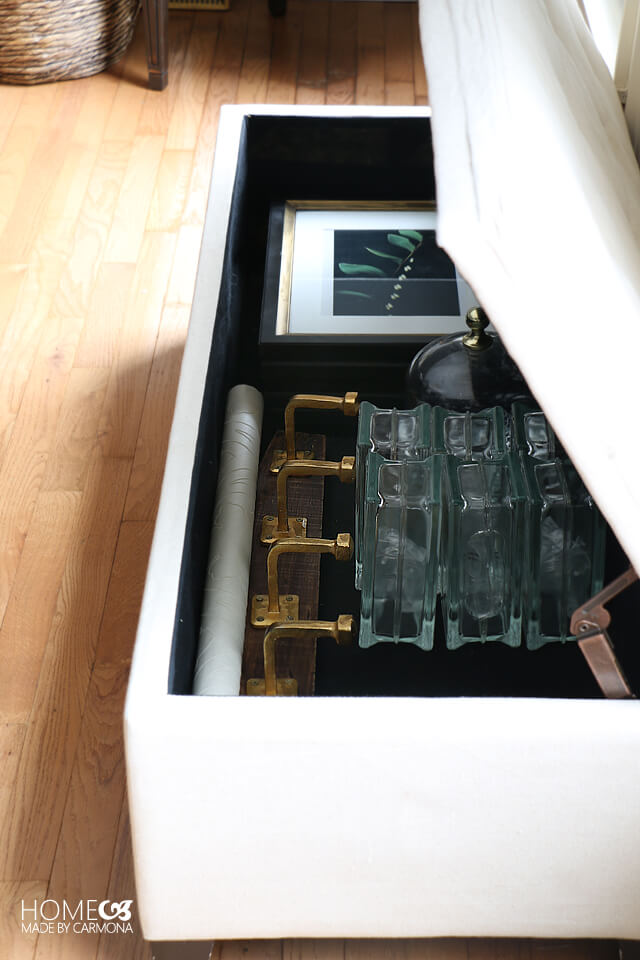 The kitchen is another particularly vexing space when there isn't much in the way of cabinet space. These awesome Better Homes and Gardens Cube Organizers have saved me more than once. I shared how awesome these are as the perfect starter piece here in this post, and now they are bailing me out again at my new house.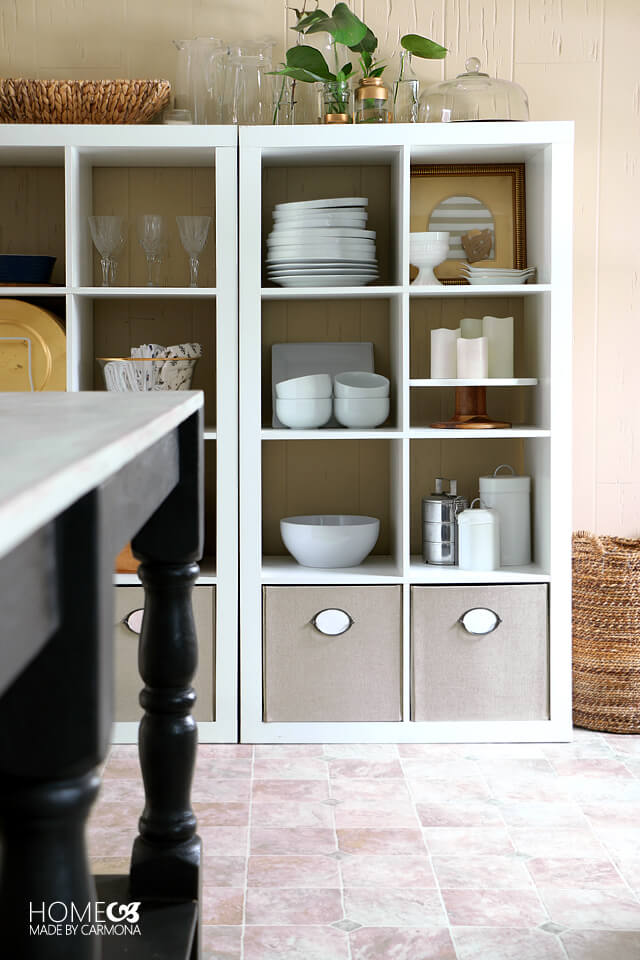 This month I finally turned the open storage of the cubes into hidden storage with these BHG Collapsible Bins I found online at Walmart.com.  Hiding away some of my uglier kitchen items (hey, not everything can be eye catchingly beautiful in a kitchen!), and having a space to assemble miscellaneous items helped streamline the kitchen quite a bit.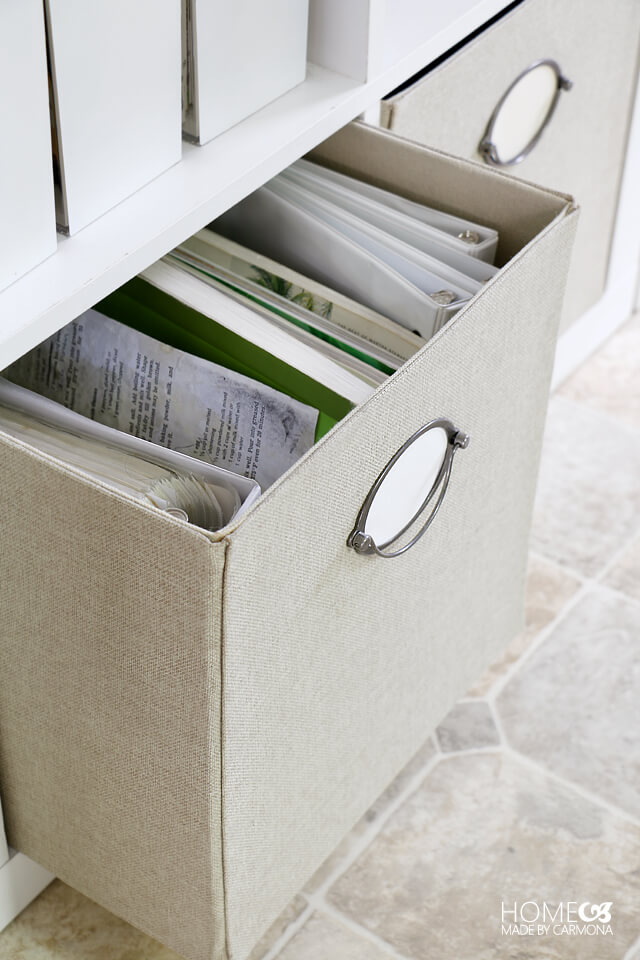 I'm planning on adding even more of these bins to my life. What's not to love? They have actual pull handles, and labels!! Once I get a little more organization back in my life and I know for sure where everything goes, I'll write on the bin labels, but for now I'm just enjoying the ride.
Okay, let's be honest…confession time. I'm totally making use of hidden storage long after I get completely moved in. C'mon, I'm naturally messy and I need lots of places to hide my less-than-pretty items and mini messes. Ssssh, my little secret.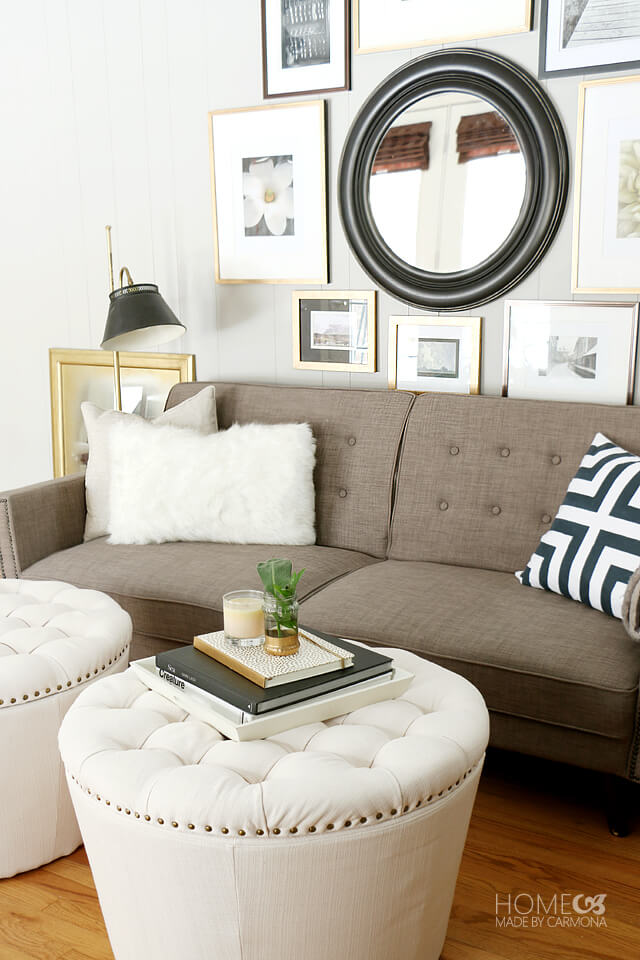 [col1]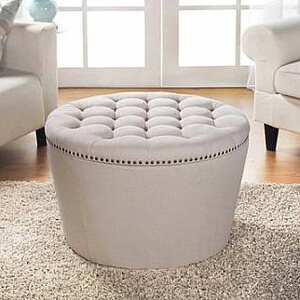 [/col1]
[col2]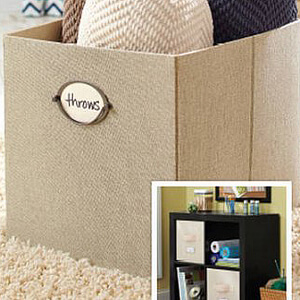 [/col2]
[col3]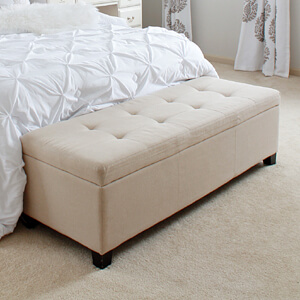 [/col3]
[left]
What about you? What tips do you have to keep a beautiful looking home while storing less-than-beautiful items?
*I am always honored (and excited!) to be part of the Better Homes and Gardens Live Better network, and to share a few of my favorite things, projects, and my original ideas with you. Thank you to Better Homes and Gardens at Walmart for sponsoring this post. Follow them on  Facebook, Twitter, Pinterest, and Instagram.[/left]
[right]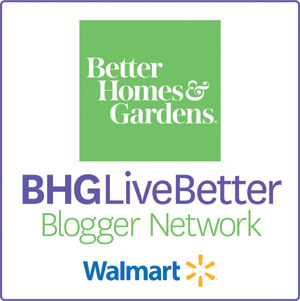 [/right]


[go_portfolio id="organize_spaces"]