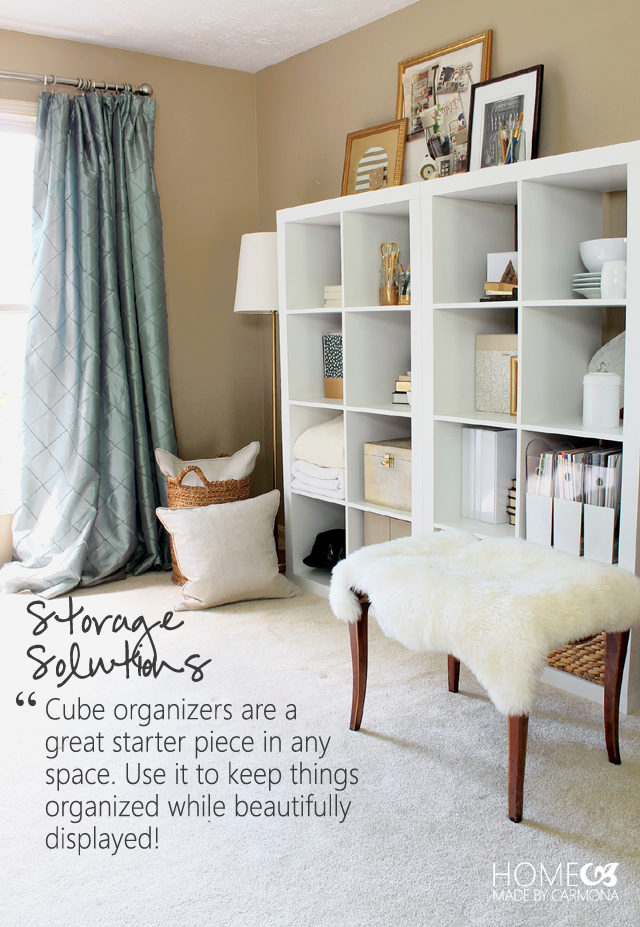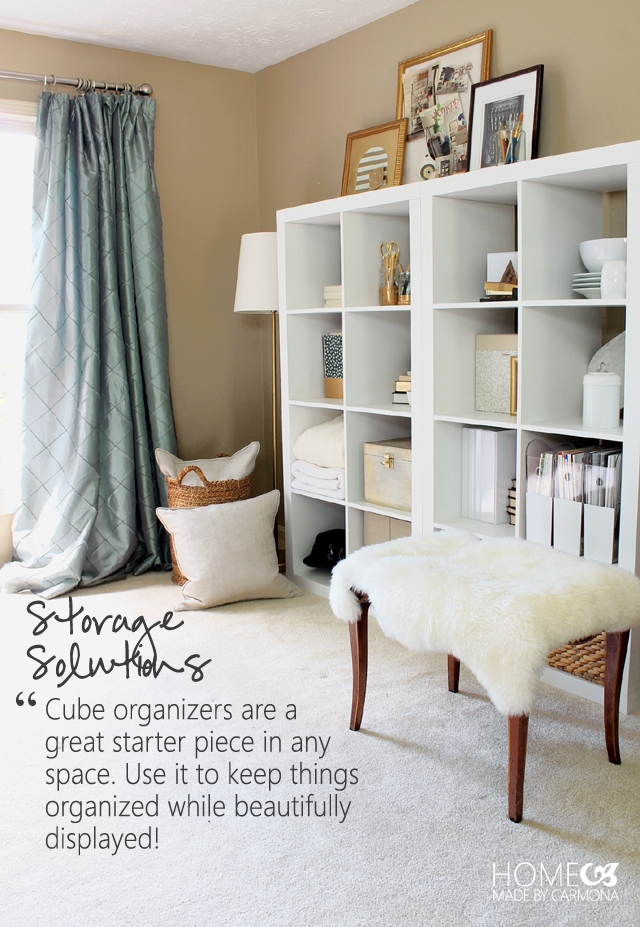 Yay, it's that time of year! The one where college students step into their brand new dorm room full of possibilities (mostly fungal in nature), and young couples are starting a fall lease in their new apartment. Not to mention those buying a home and moving to a new location before the kid's school year begins!
[left]
Well, whether you are newly decorating an existing space or moving into a new home (or dorm), I have the perfect starter piece to your room-of-possibilities. No, it isn't seating…of course you might need that, but while you're getting ready to bring in lots of new items and do much rearranging, consider that the room is about to get worst before it gets better. Ever notice how decorating and organizing tends to make a huge disaster?
[/left]
[right][pullquote width="250″ float="left"]Whether you are newly decorating a space or moving into a new home (or dorm), I have the perfect starter piece to your room-of-possibilities.[/pullquote][/right]
I'm partnering with BHG Live Better at Walmart to bring you this great tip to reduce the chances of "disaster" status when decorating or organizing a new space. Ready? Here's my advice: Always begin with the perfect starter piece, which is shelving for storage!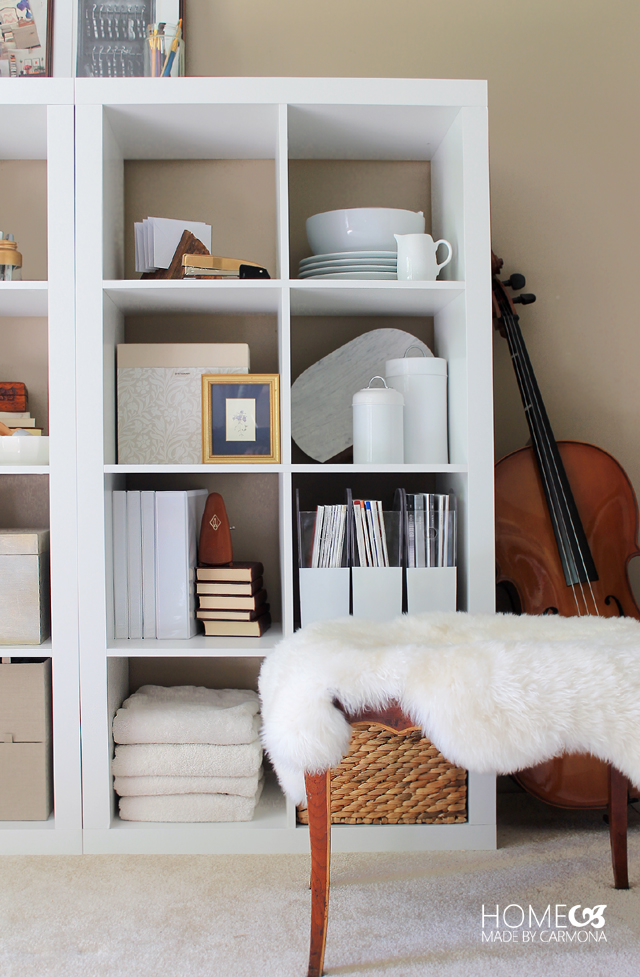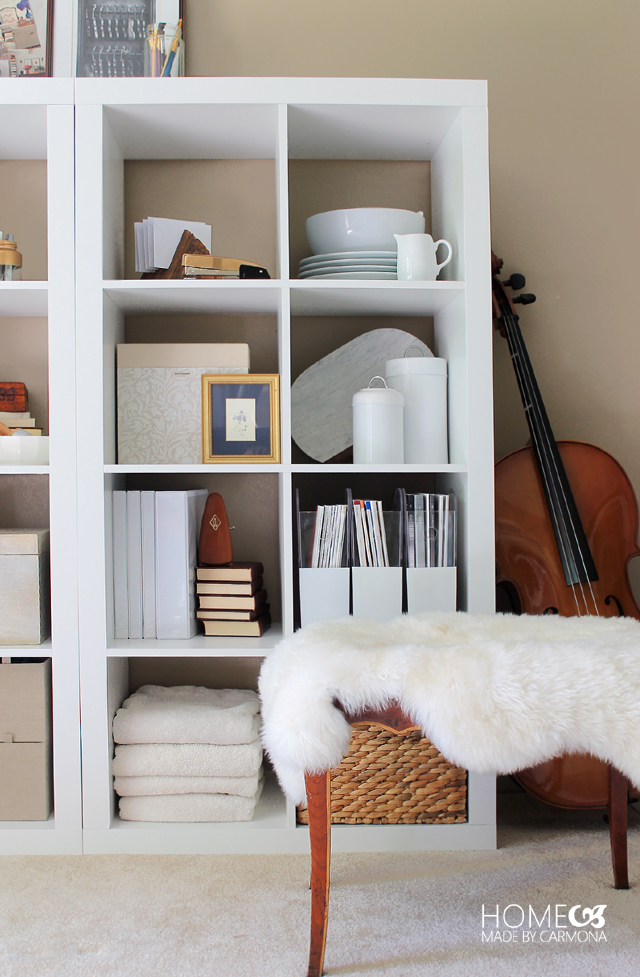 Now as you move boxes and bags of stuff into the space, you can use it as a temporary "catch-all".
No don't dump everything on your shelves… go ahead and strategically group like items together on each shelf. Later you can arrange it to be pretty. For now, it helps keep a sense of order and function as you bring new things into the space. It also keeps things off the floor and out of piles.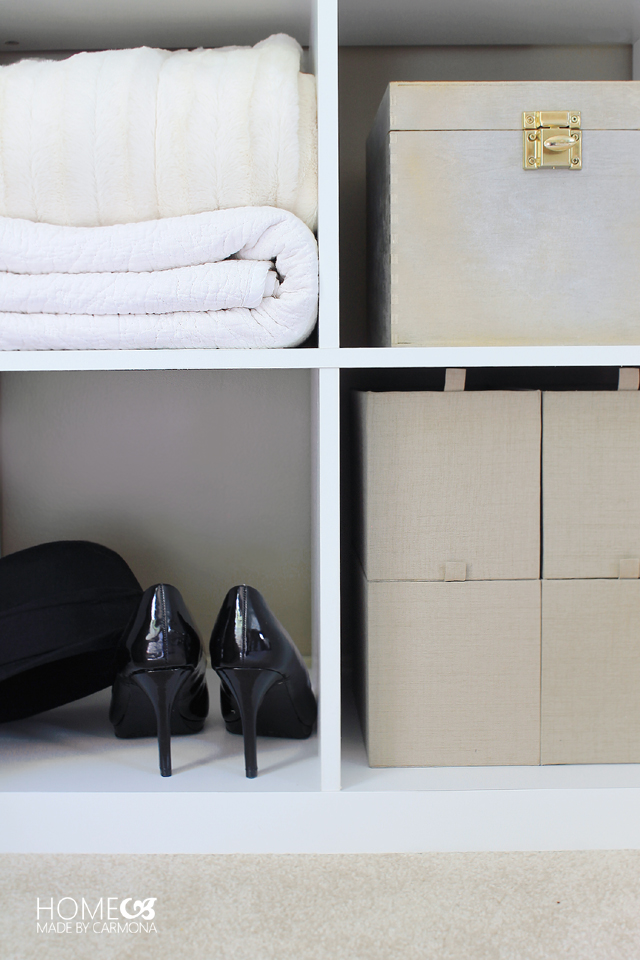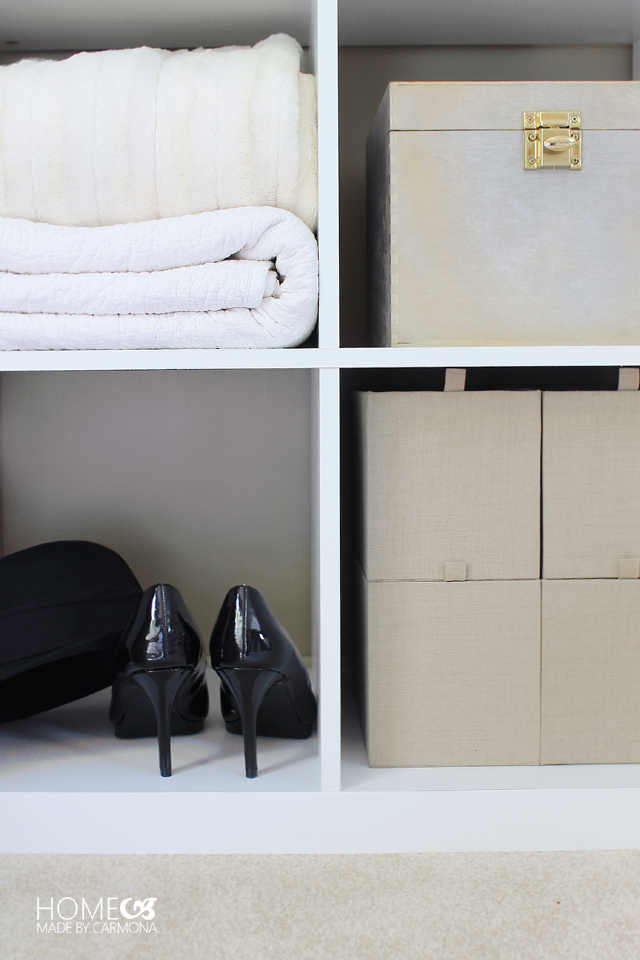 As you can see, one of my favorite shelf storage pieces is the BHG Cube Organizer. I love shelving that actually allows me divide and conquer while creating small zones. I especially love it as a storage solution for small space dwellers. You can put every type of item from every type of space into one large storage unit, and somehow it all works! See what I mean? This cube organizer currently occupies items from almost every space in my house. Sure, it's temporary until I finish remodeling my other spaces, but also helpful when moving in (or for a dorm!) as a permanent solution.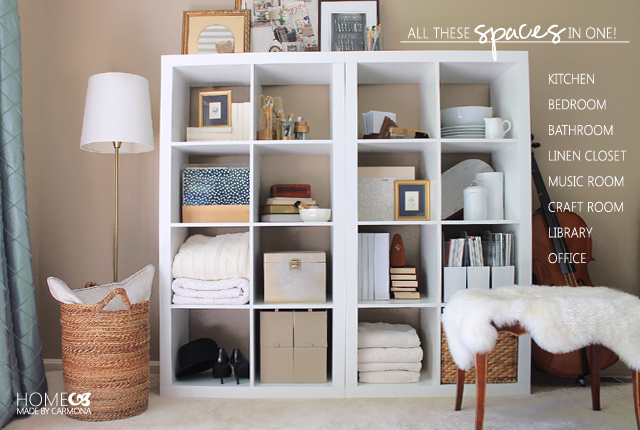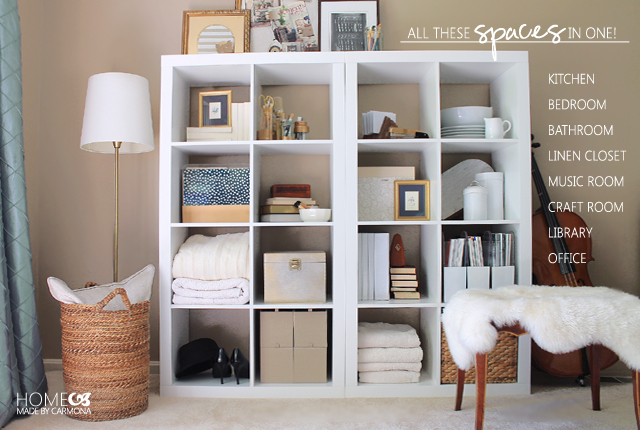 There is something quite satisfying in knowing where everything is, and knowing it will stay organized since it is separated. Oh and for those of you in apartments or other small spaces, it can become a great room divider!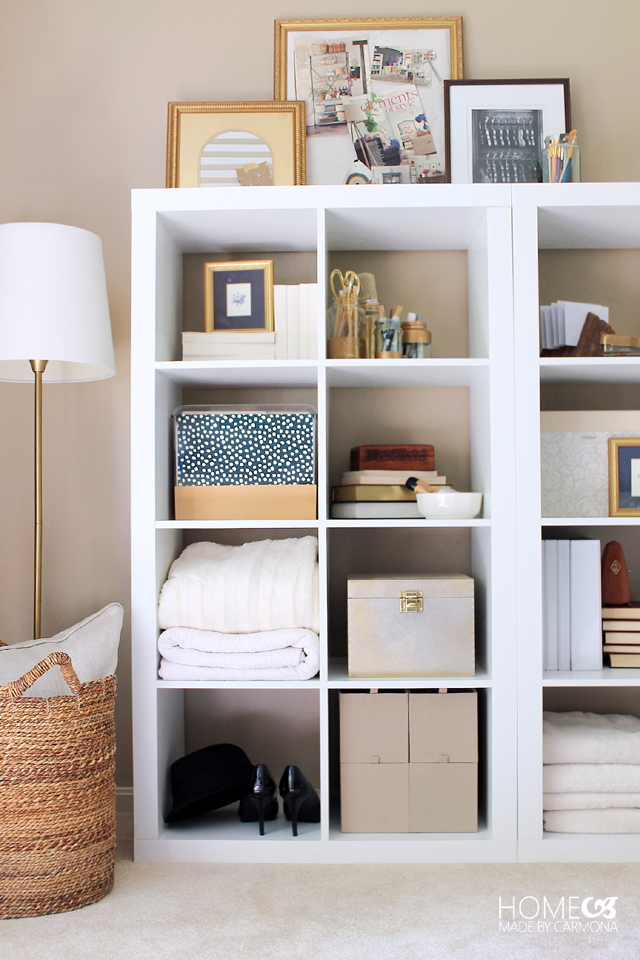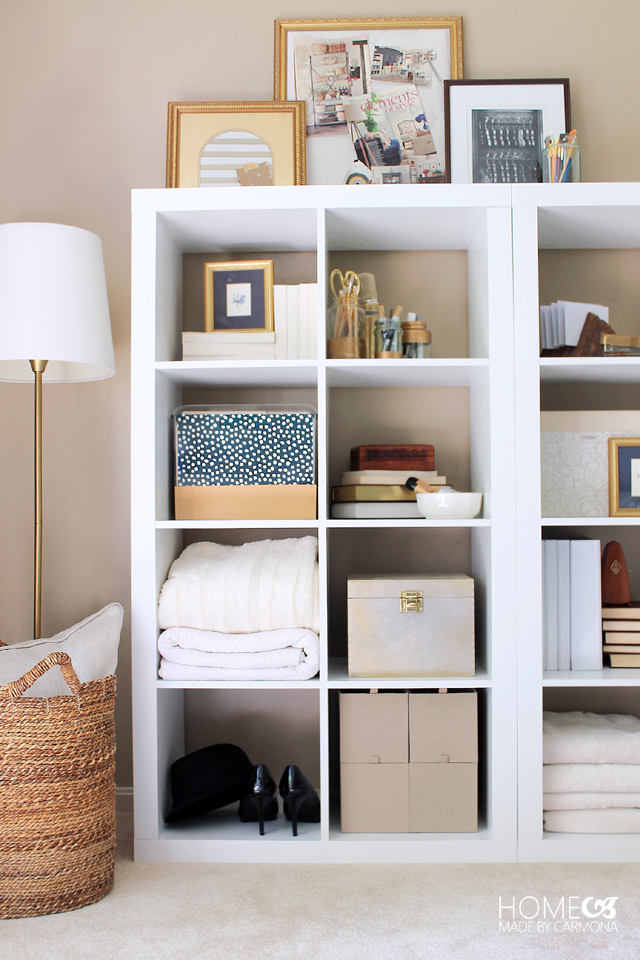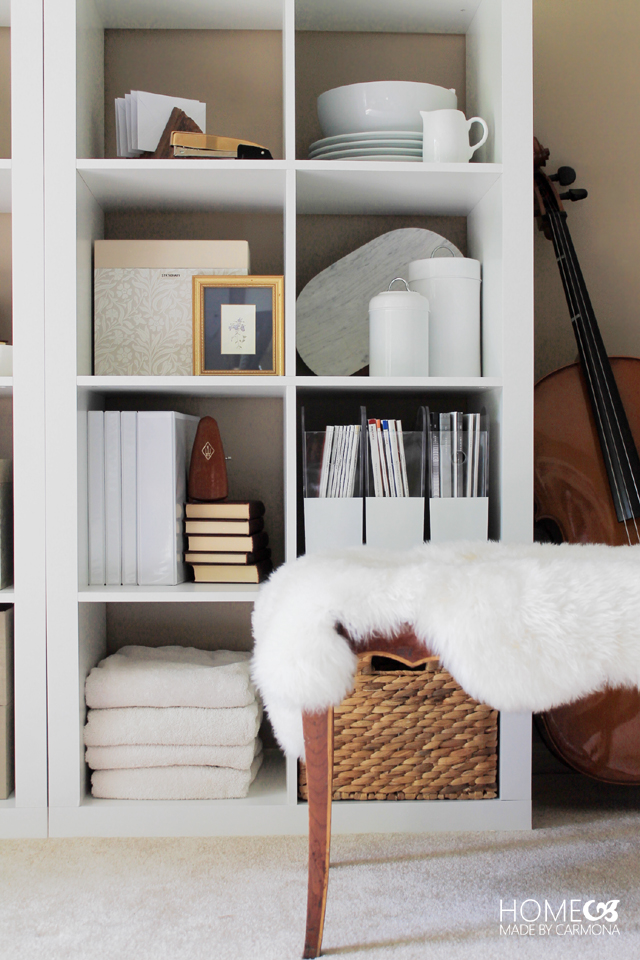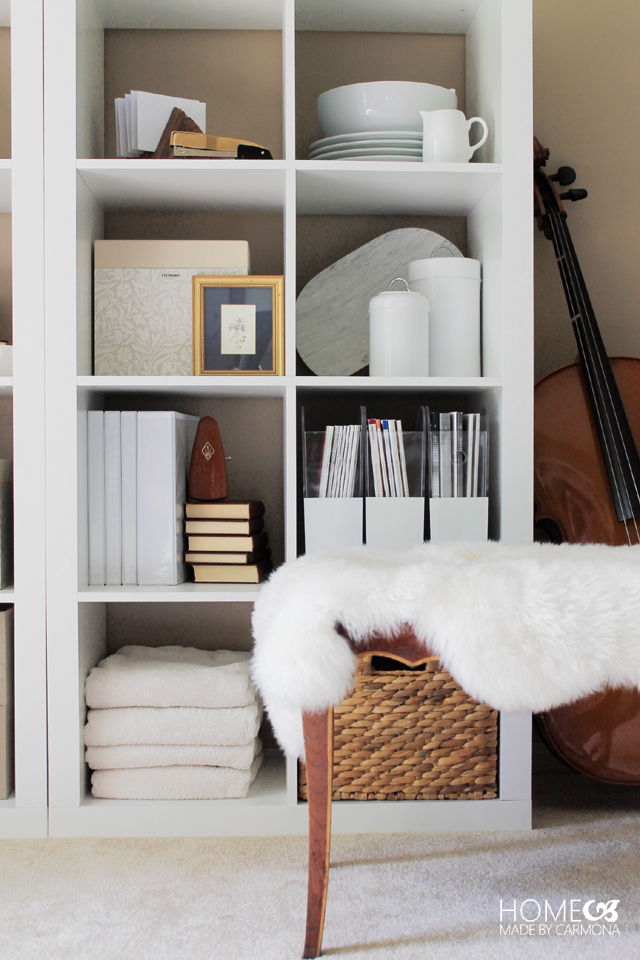 So until you can get all moved in, or get other spaces in your house under control, this makes for a great command center! It has all the important items you use regularly, and keeps them off the floor and easily in reach and in sight.
[left]
I'd love to know, what do think the 2nd best starter piece is to bring into a new home or space? And why?
*I am always honored (and excited!) to be part of the Better Homes and Gardens Live Better network, and to share a few of my favorite things, projects, and my original ideas with you. Thank you to Better Homes and Gardens at Walmart for sponsoring this post. Follow them on Facebook, Twitter, Pinterest, and Instagram.[/left]
[right]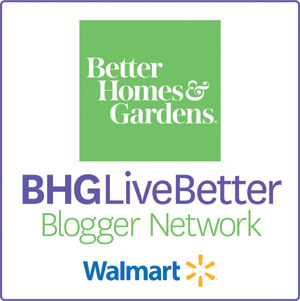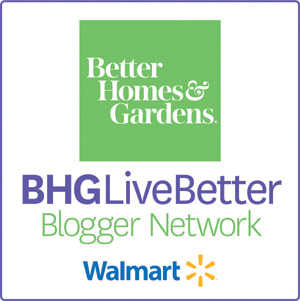 [/right]


[go_portfolio id="organize_spaces"]