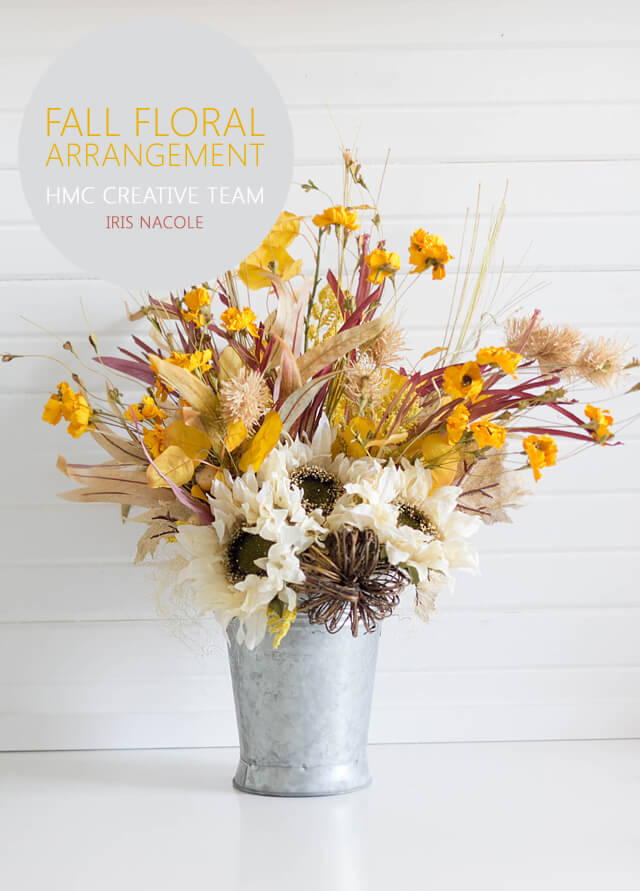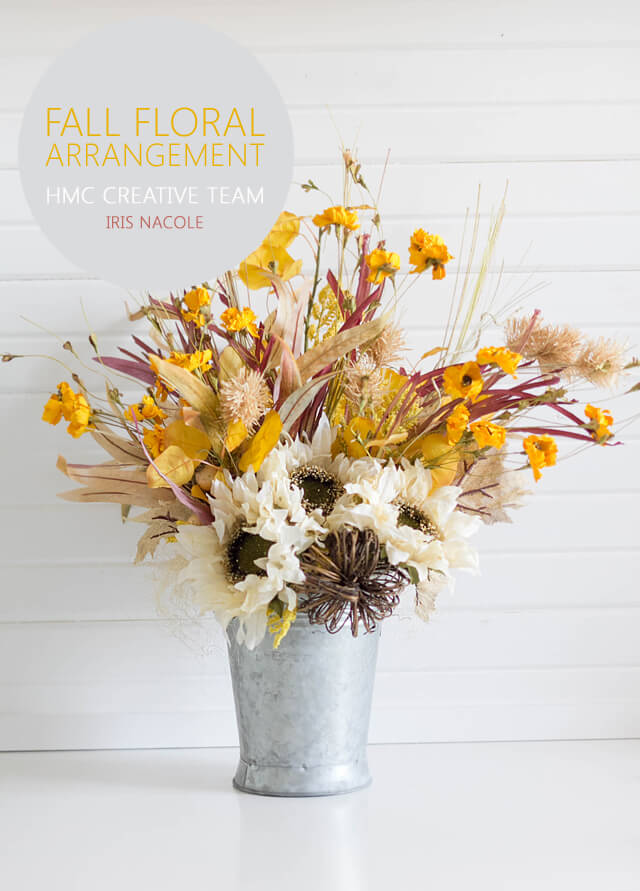 [left]Hey there! It's Iris, from IrisNacole.com, and I'm here today to share a quick and easy tutorial with y'all. With summer coming to and end soon, and fall just around the corner I thought it would be fun to give you a head start on your decorating for the season with this beautiful fall floral arrangement tutorial![/left]
[right]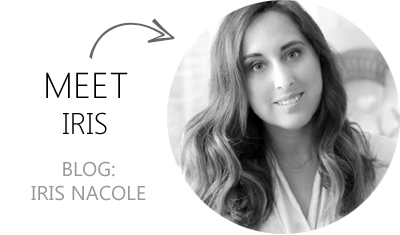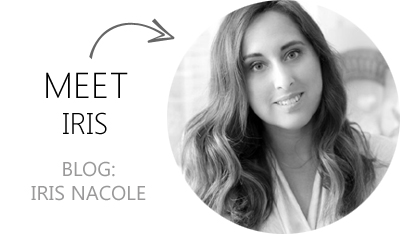 [/right]
Get a head start on your decorating for the season with this beautiful fall floral arrangement!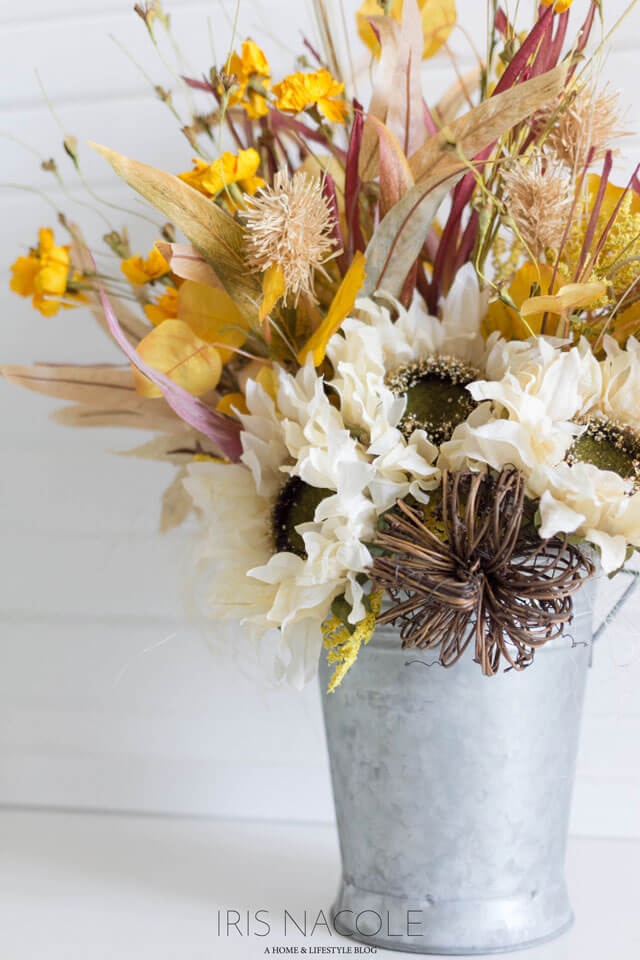 Here's what you'll need to get "get the look" yourself!
A Variety of Fall Florals
What to Look For: Since most craft stores offer a variety of floral sprays to choose from, they don't share them all online so unfortunately I am unable to link you to the exact sprays I chose. My suggestion is to use my arrangement as an example of color and texture for your own arrangement. I personally chose to create my arrangement using a pallet of yellow, purple, and natural colors. I wanted it to be bright, with a transitional color, the purple, to symbolize the transition from summer to fall. Look for a variety of sprays for this arrangement. It has that feel of collected flowers on a nice fall morning walk, so think flowers, berries, wheat and leaves when searching for your own. Head to your local craft store and see what they have in stock. Be sure to look out for sales too! I found most of my floral sprays for 40% off.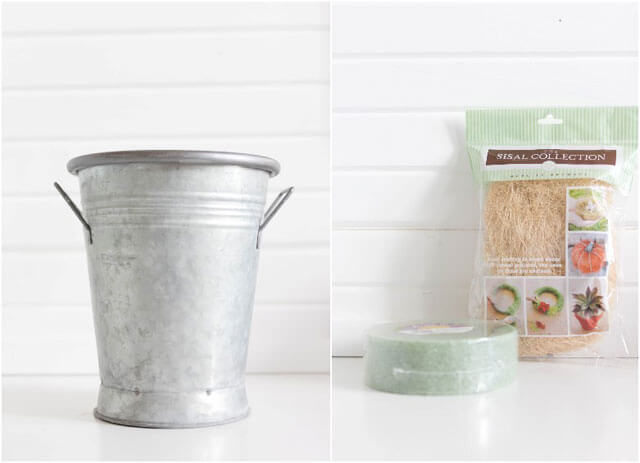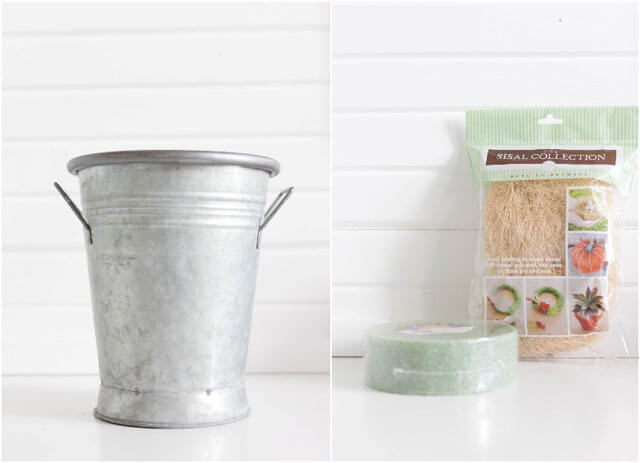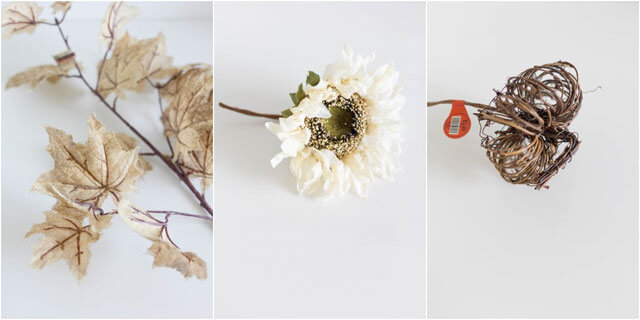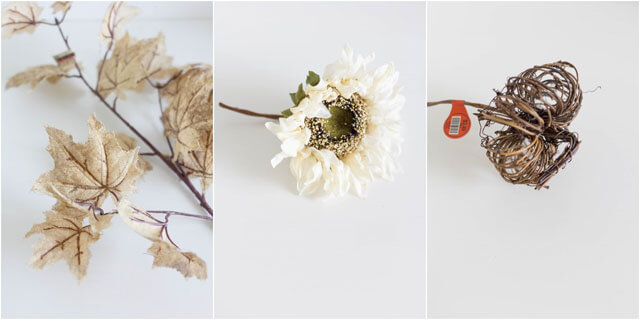 I wanted this arrangement to be wild and full. Starting in the center I spaced the fuller pieces first. I added the more detailed pieces afterwards, layering them throughout in a variety of lengths to mimic natural grown flowers. You can see the process play out in the collage of photos below.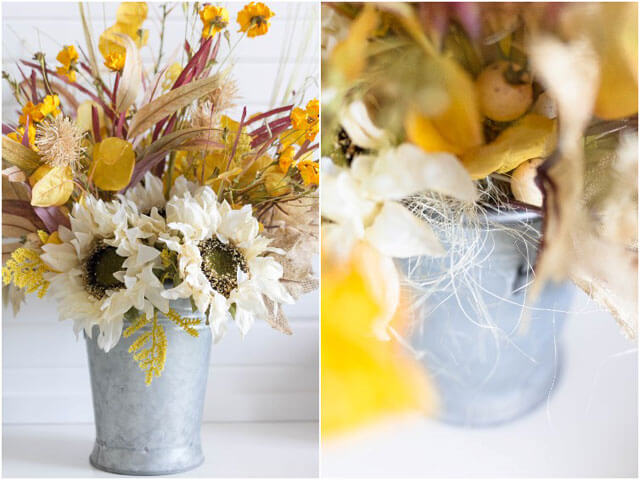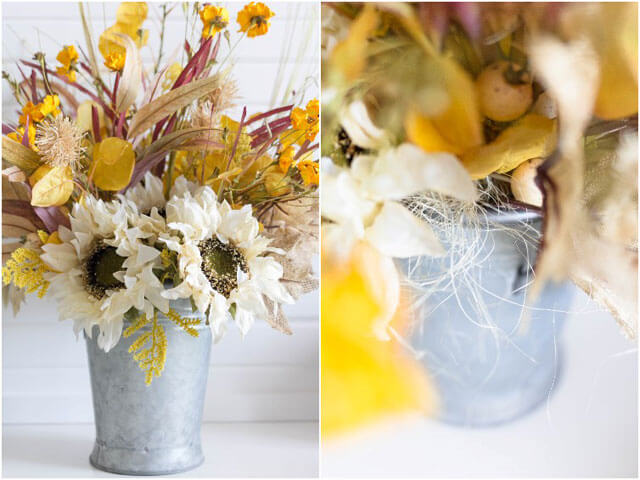 The great thing about this sort of "wild" arrangement is that it's hard to go wrong when creating it. Just keep in mind these few details when you are designing your arrangement.
Balance-The visual weight across the arrangement. Can be symmetrical or asymmetrical.
Scale-Proportions in reference to the container for the arrangement. Consider width and height, and size of flowers chosen.
Rhythm-Arranging the floral pieces so that the eye sees the full story.
Focal Point-Where you want the eye to be drawn to immediately. Usually the larger or most bold flower in the arrangement. In this case, the sunflowers placed at the central base of the arrangement.
Harmony-How well the materials you chose for your arrangement play together. When choosing you floral options, consider the tone, season, size and material-if you are using faux flowers.
So what do you think? Will you be creating your own floral arrangements this fall? I hope so, and I hope this brings you the inspiration you need if you have been on the fence about it! Visit my site here for even more fall inspiration!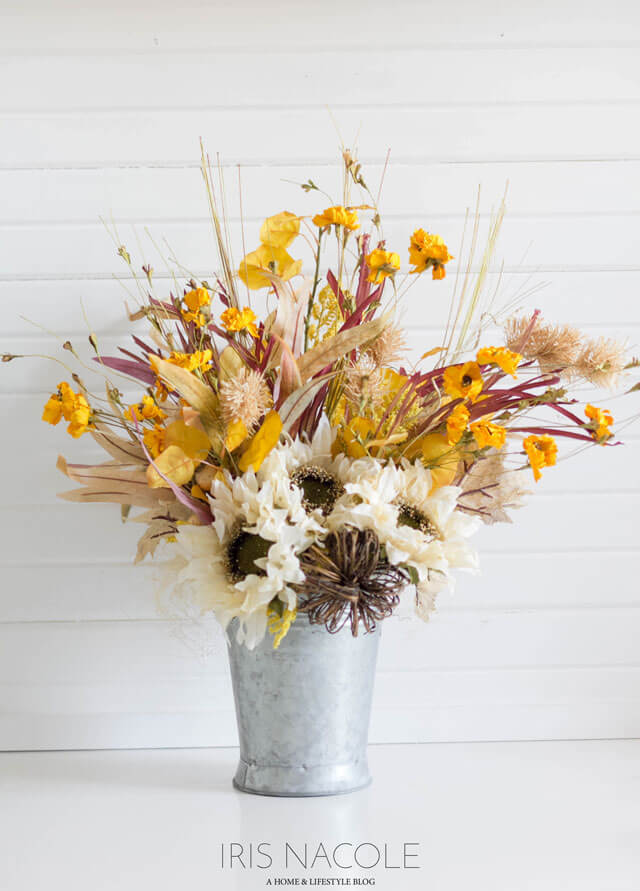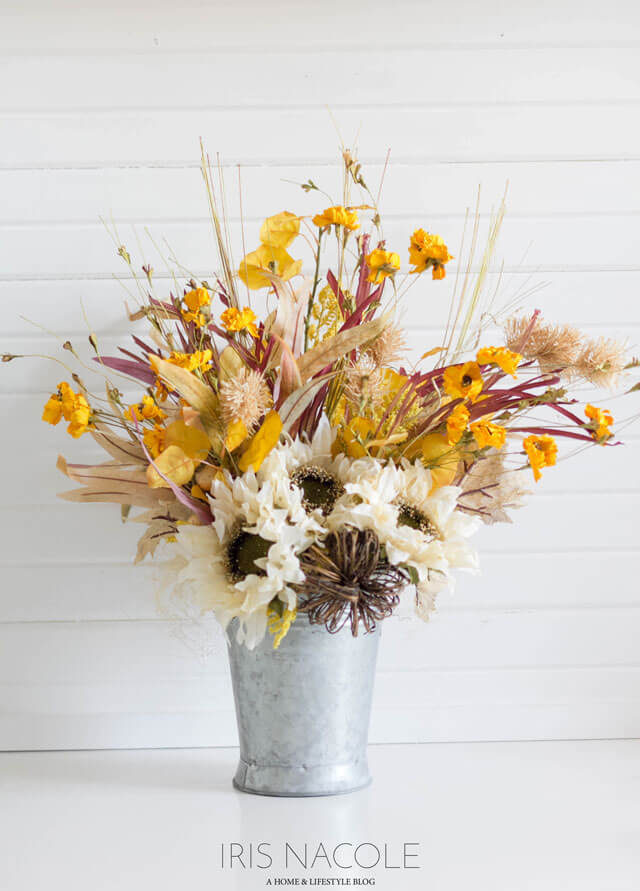 Until next time!
-Iris
FOLLOW IRIS HERE


[col1]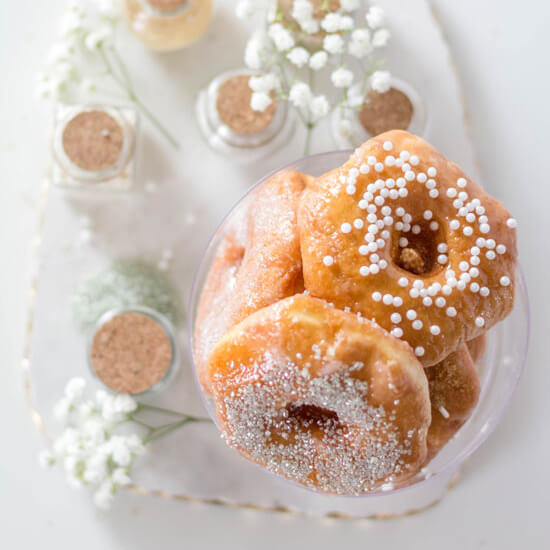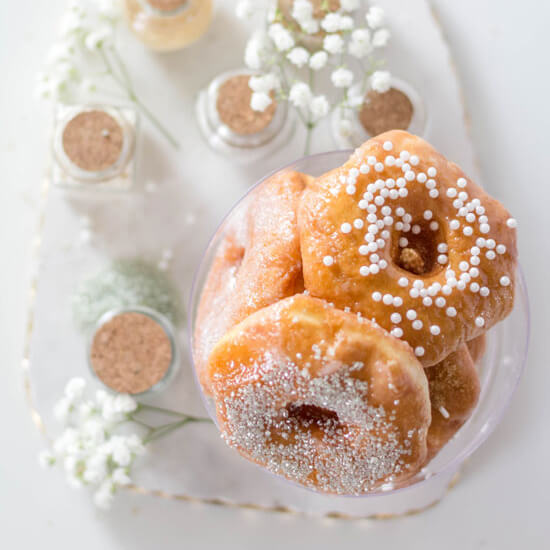 [/col1]
[col2]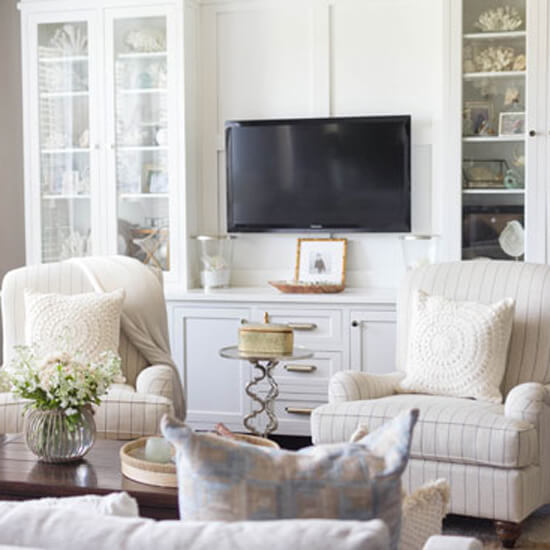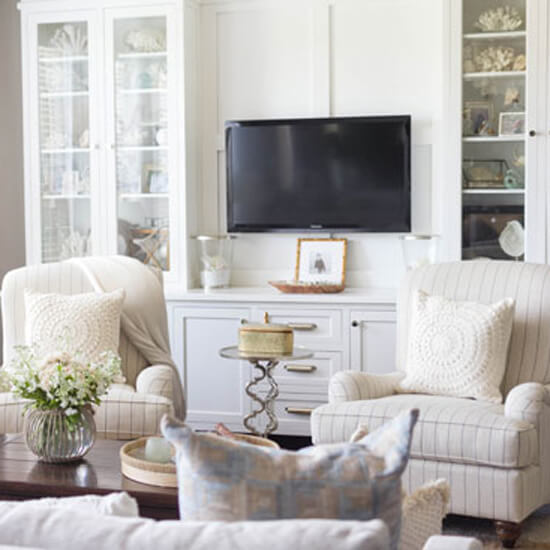 [/col2]
[col3]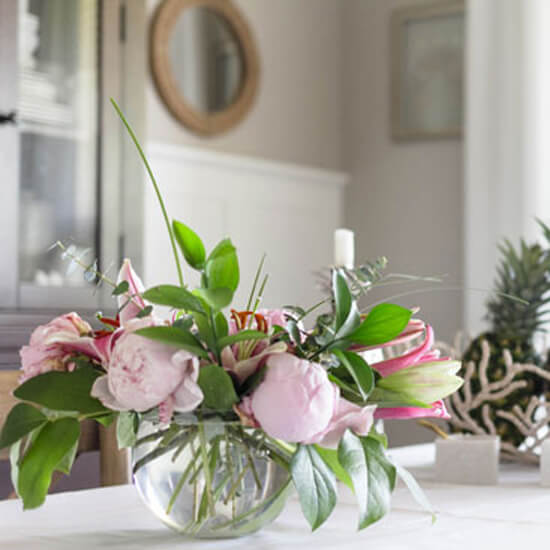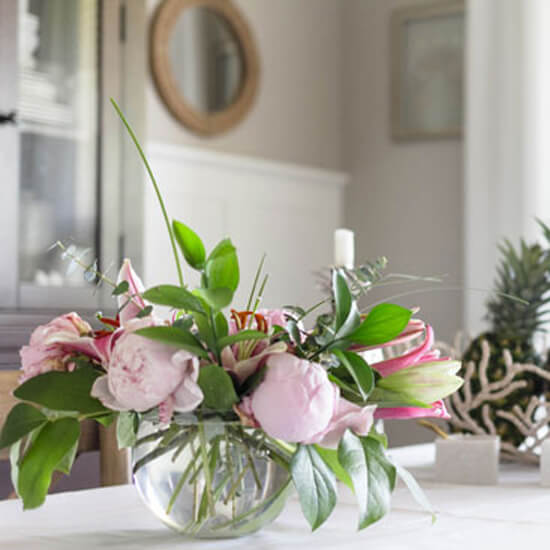 [/col3]


[go_portfolio id="craft_gallery"]