Ready for tons of entryway inspiration? Examine the elements that make up a great entryway or foyer, and browse through beautiful and practical examples to gain inspiration to make your own entry amazing!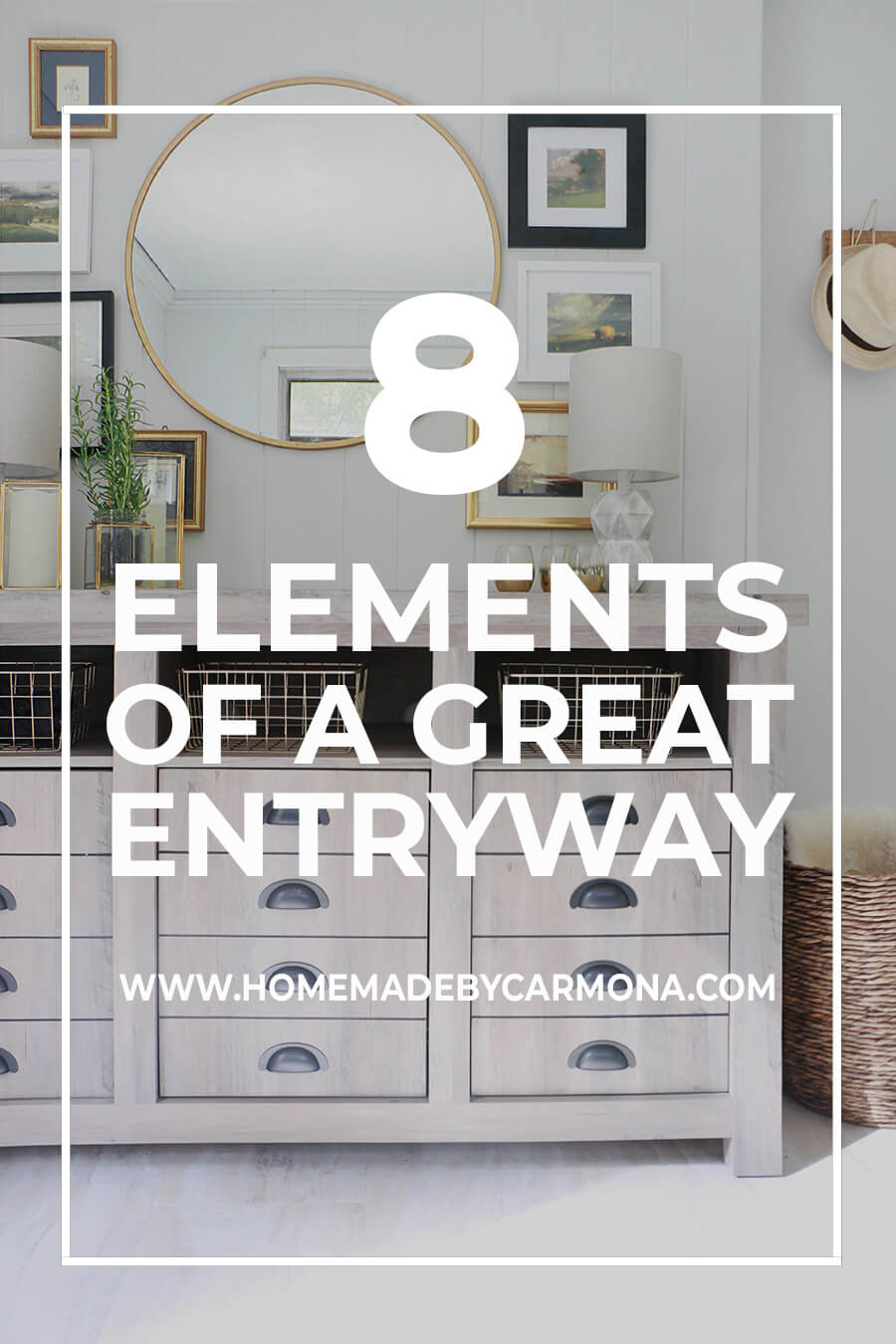 Neglect, The Main Reason You Need Entryway Inspiration!
The entryway or foyer is certainly one of those small spaces that are often overlooked in a house, but is often the first line of defense for getting to your destination on time. Not to mention that it's the space that greets you when you come home at the end of a long day. It is the first impression to your house when guests arrive!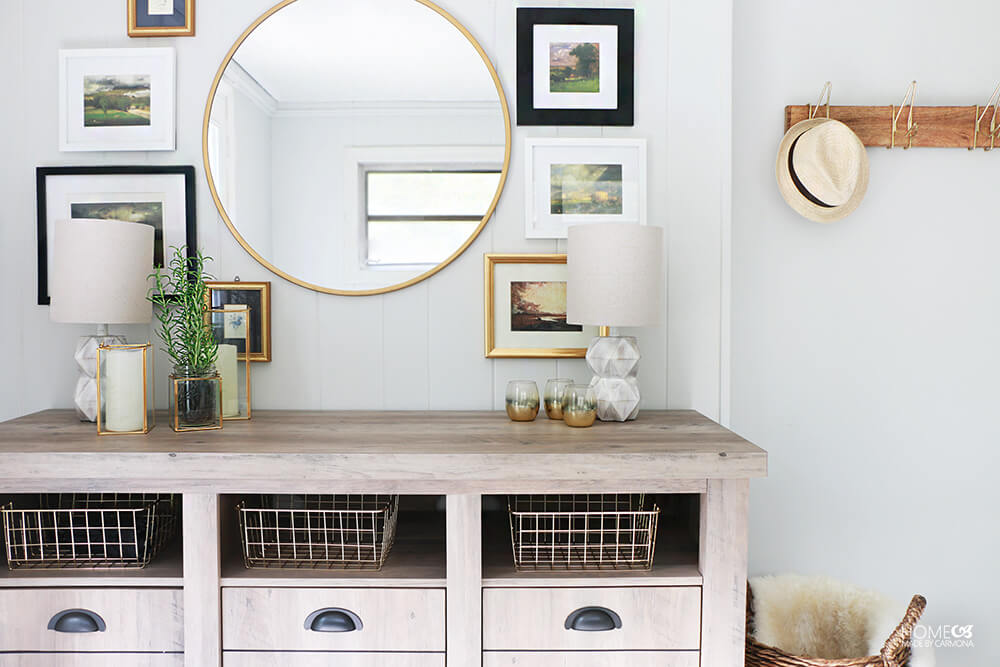 (via Home Made by Carmona | See the makeover)
The Difference Between A Foyer, Entryway, Entranceway, Vestibule, etc.
By the way, what do you like to call it? I couldn't help but wonder why there were so many names to describe this often overlooked space, and what the differences might be. After looking up a few sources, they seem to generally agree that these terms can be used interchangeably…however there are different connotations based on origin. So a "foyer" and a "vestibule" (which is often glass) is typically more grand or more spacious and includes seating within that entry. Whereas the "entryway" counterpart is a little more modest of a space. So maybe depending on the size of your entry and how you choose to decorate it, you may decide to use a different name. Haha!
Practical Features For An Entryway
#1 Trendy Console Table
You'll want a space to drop keys, that bag of groceries (without having to bend all the way to the floor). That makes a console both a style factor as well as practical.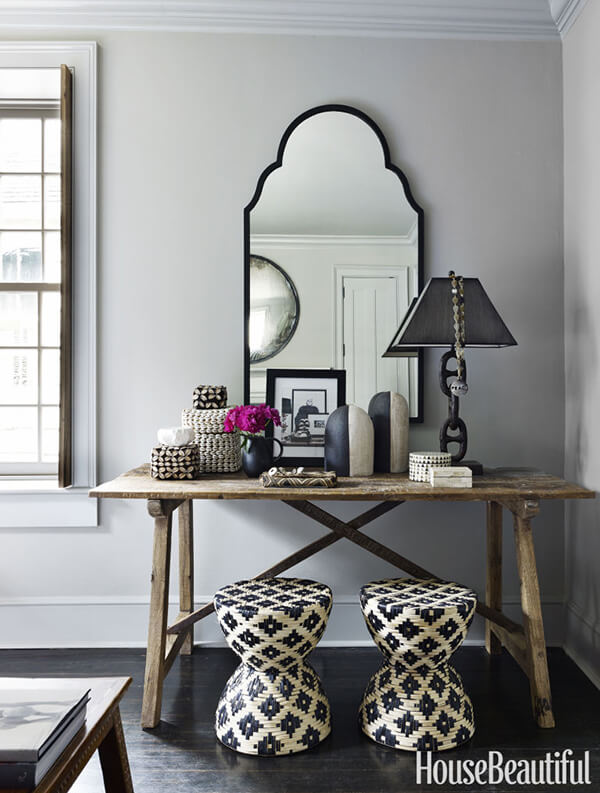 #2 Seating When Possible
We don't all have the space for it, but being able to sit down and slip out of your shoes is pretty important…especially if your hands are full or your shoes aren't 'slip off' types. If you can swing a couple chairs, or even a small scale bench, it will make life so much easier!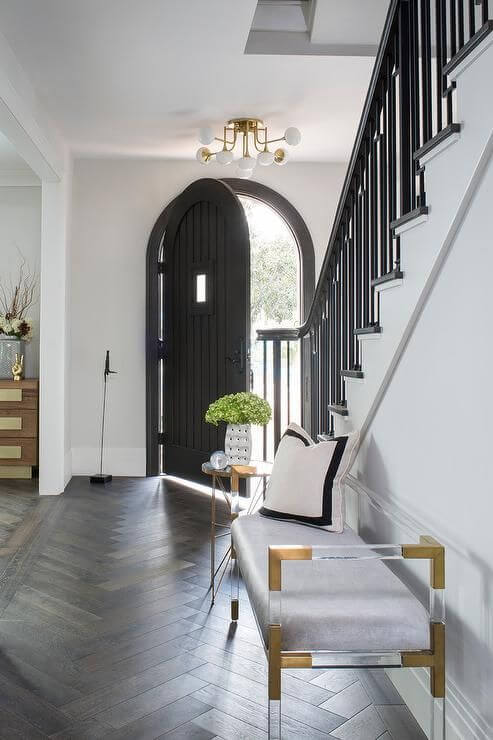 (via HGTV | Drew & Linda's Honeymoon House)
#3 Loads of Storage
You'll want a place to stash your frequent use items such as the umbrella, your purse, shoes, a jacket. Having daily use items right there by the door that you can grab on your way out can save time and your forgetful mind!
Think everything from baskets, to hooks, to under bench storage, to full fledged built-ins. Granted, it doesn't have to be grandiose to be handy.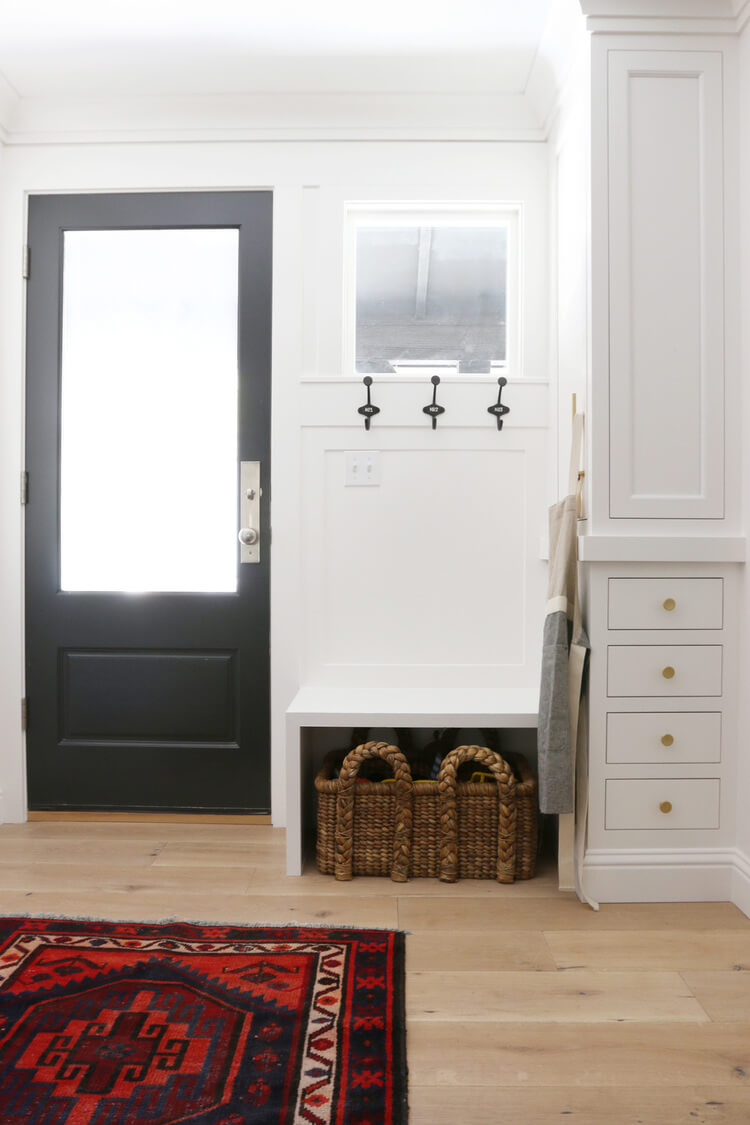 #4 A Mirror For Less Than Trendy Reasons
Who are we kidding, some of us need to do a quick check before heading out the door. Especially those of us with kids who occasionally find ourselves walking out the door with a shirt inside out, or two different shoe sets on. 😛 It has happened.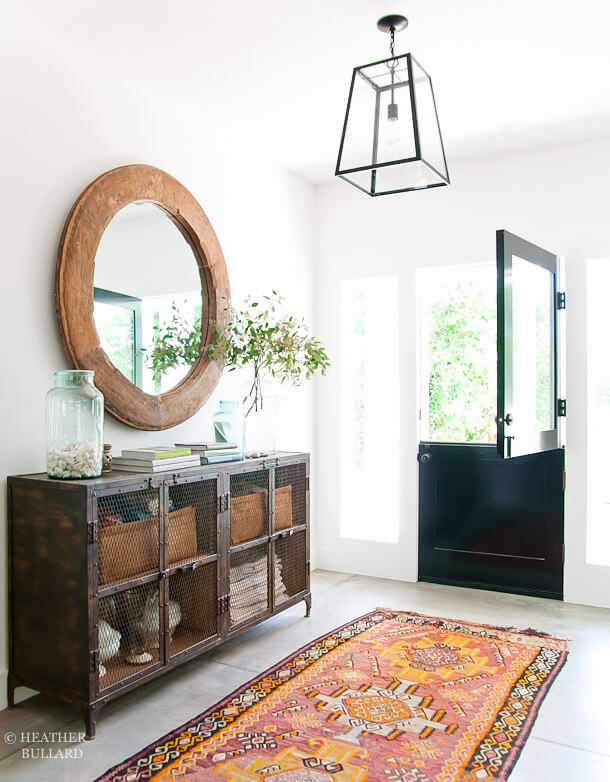 Beautiful Decorative Elements In An Entry
#1 A Stunning Front Door
Probably the biggest expense, and the biggest impact, is a well designed exterior door. Sure, you need a door anyway, why not go big and make it the best part of your design? Make sure it is as stunning from the inside as it is the outside, and don't forget trendy knobs and locks.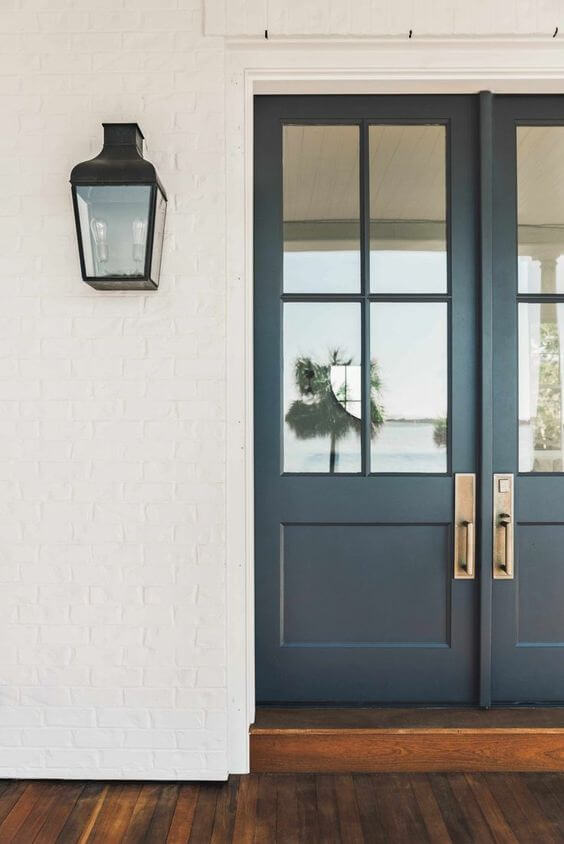 #2 Art / Gallery Wall
Dressing your walls is like adding that final accessory to bring the whole outfit together, or adding the icing on the cake, or… well you get the idea. It just isn't finished without artwork on your walls. Yes, this also applies to your entry.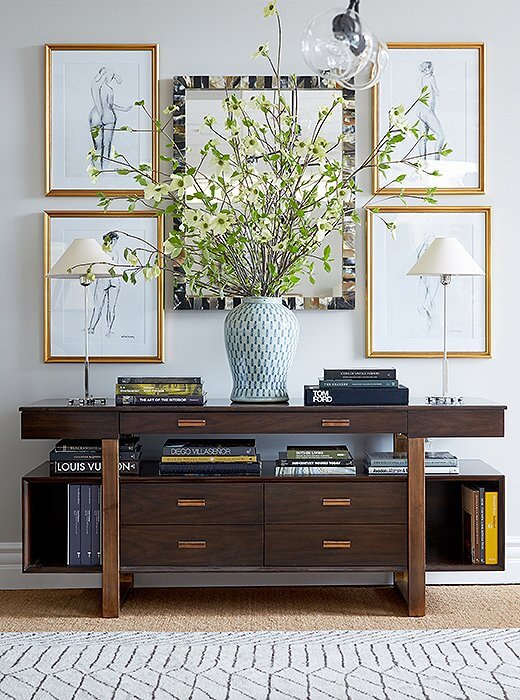 #3 Entry Runner or Area Rug
Besides art, this is a great way to bring a pop of color or a an element of texture and design to your space.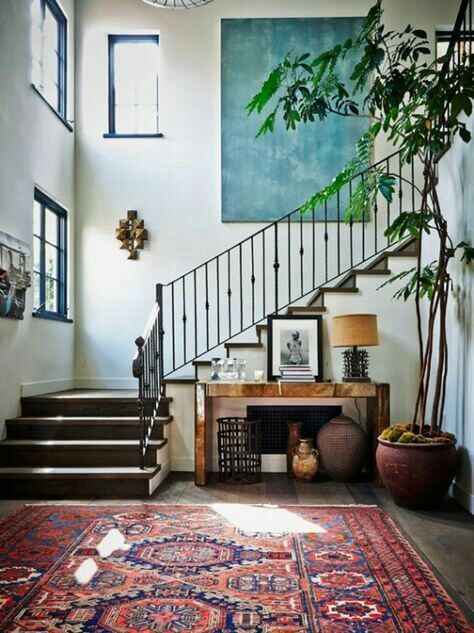 #4 Eye Catching Light Fixture
This isn't just lighting, it's the jewelry of the space. As a matter of fact, it is often the only metallic bling in the space (which it shouldn't be). It can be a costly element, but if you are already adding a fixture, go for something that will make an impression.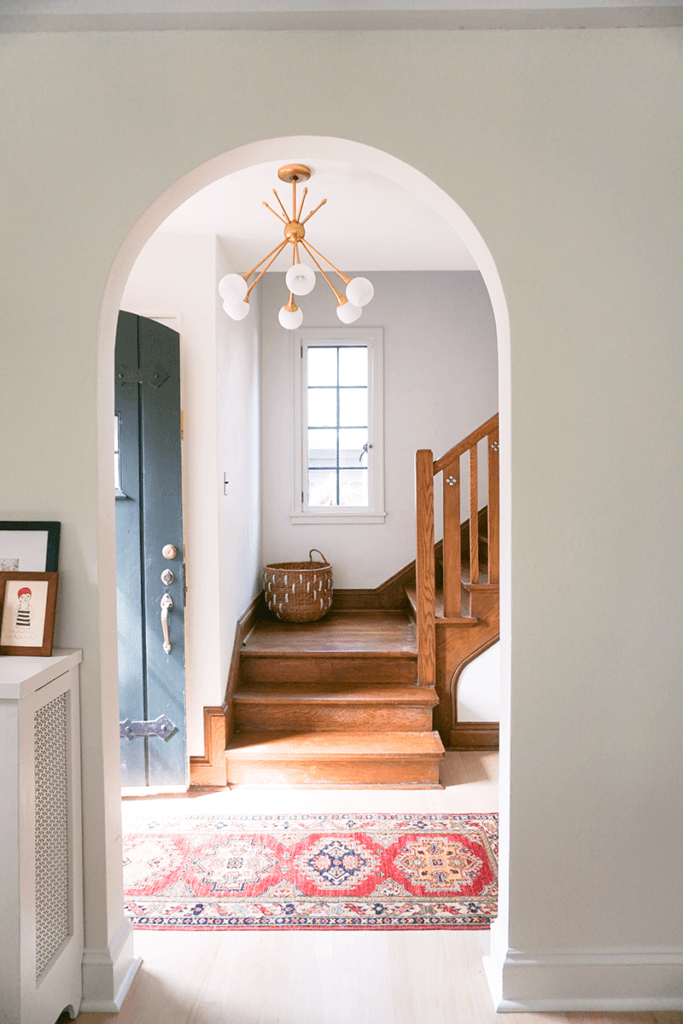 I'd love to know in the comments below, what are your favorite "must haves" for an entryway?
Also, follow my Pinterest board to see trendy Entry/ Hall /Stairwell inspiration. You'll find all of these pins and more! I'm constantly updating with the latest and greatest.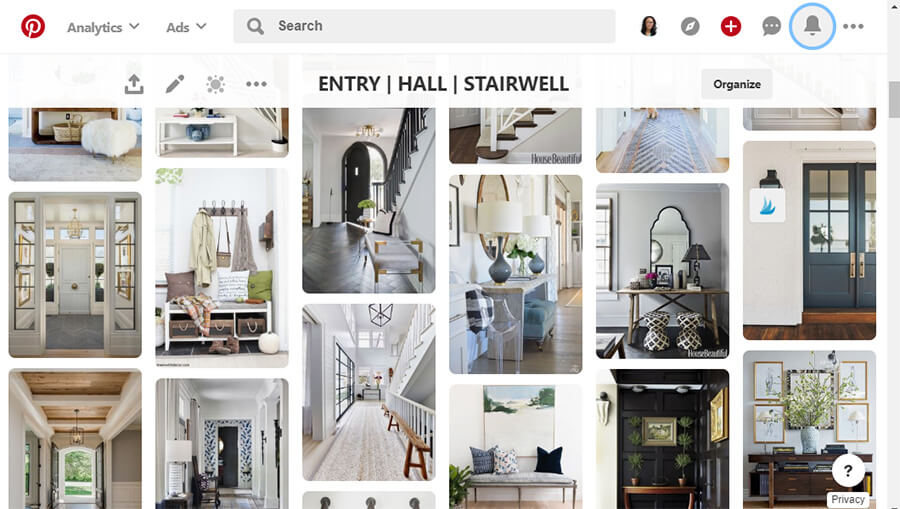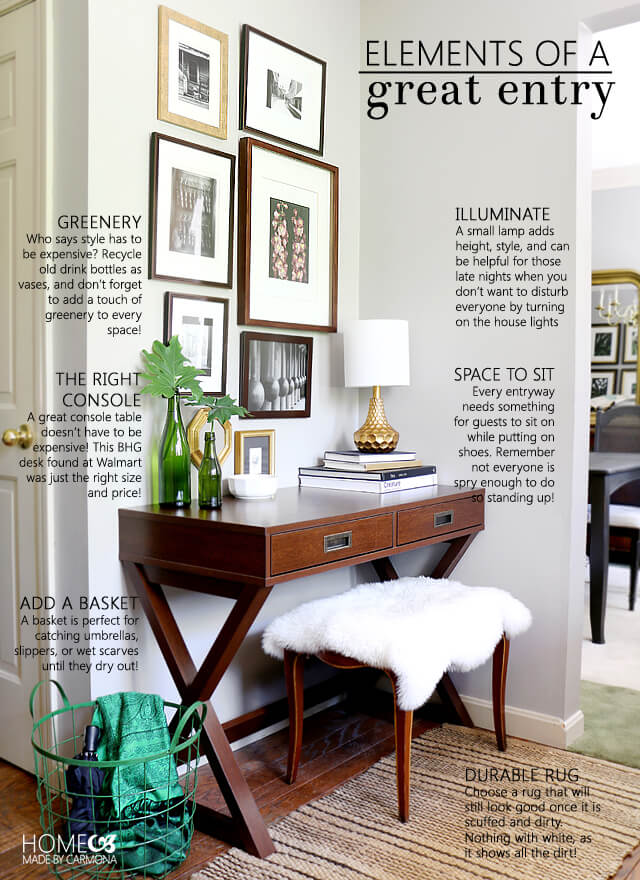 [go_portfolio id="decorate_landing_page"]