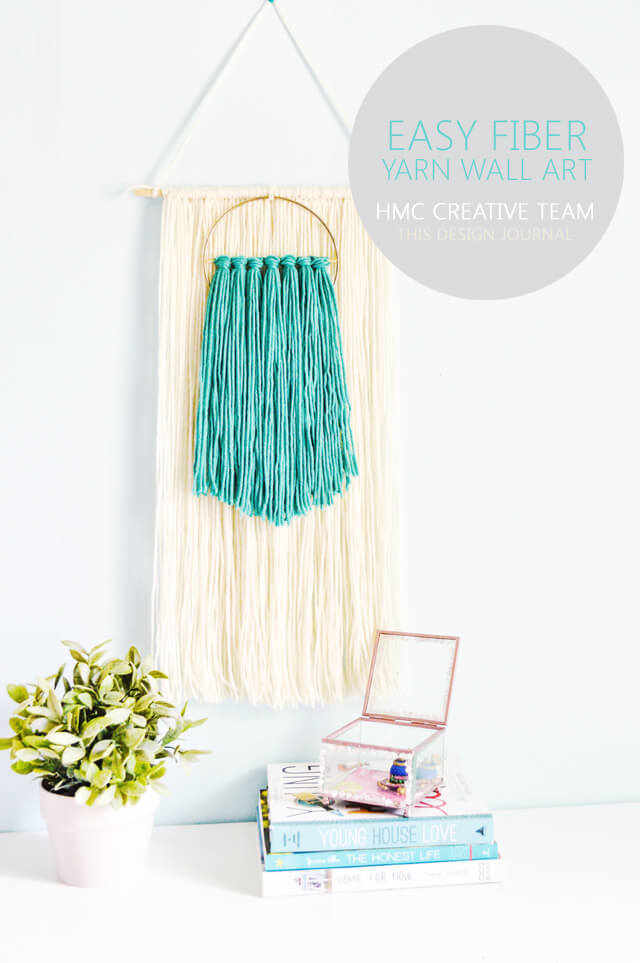 Hello everyone, I am Anima from This Design Journal and I am back again with another super simple DIY with oodles of charm. I have found the material yarn to be one of the most versatile medium for us home decor creatives.
[left]They are cost effective for one, highly customisable with the variety in texture and colors for second, and then the ideas and inspirations are all over the internet in plenty. Too many reasons to choose yarn for this installment of our little craft corner, right![/left]
[right]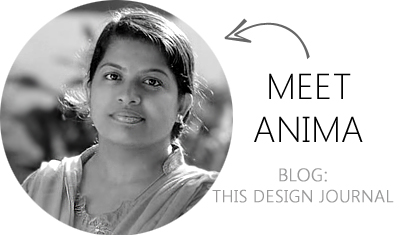 [/right]
So here we go,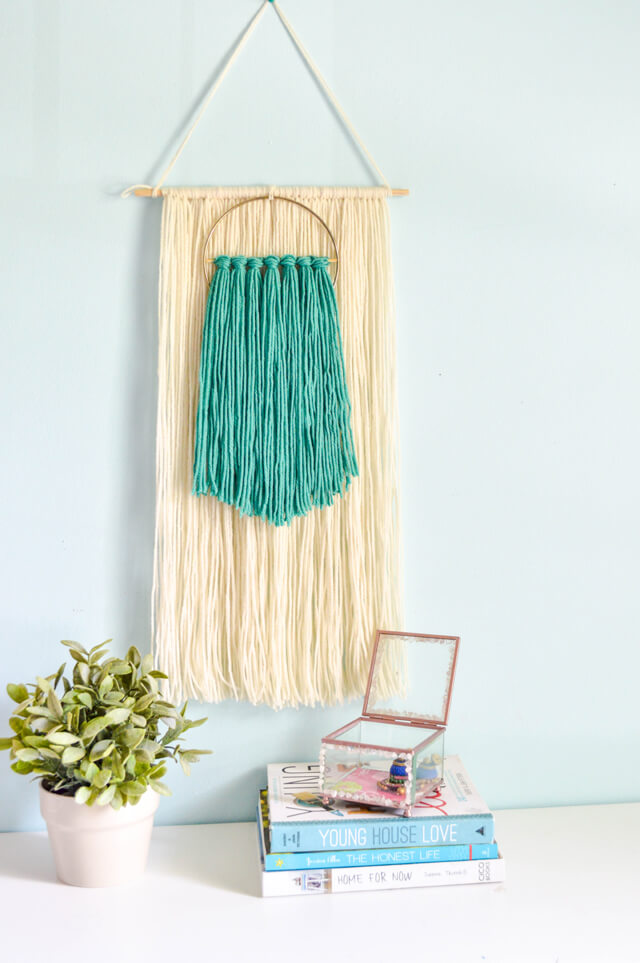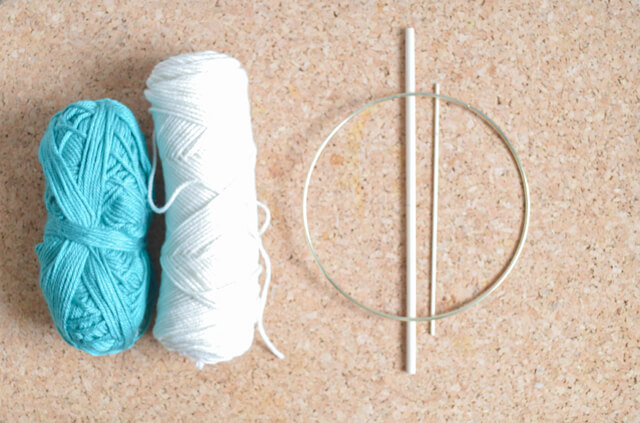 What you Need
Yarn ( in two colors of you choice)
Wood Dowels ( Need 2 )
Craft ring ( Gold Ring in 3 inch size)
Hot Glue Gun
How To
Step 1 : Decide how long you need your base yarn and cut it in double the length pieces. Make the number of yarn pieces in plenty because higher the volume thicker the texture you will get. I made around 120 pieces with about 40 loops of three pieces of yarn.
Step 2 : Group the cut down pieces in number of threes or fives and tie to the wood dowel in standard loop method. Like so.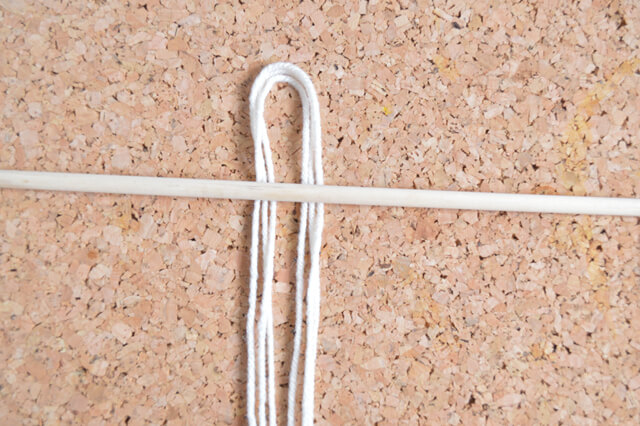 Step 3 : Finish the whole length of the dowel the same way and group them tight so there is no gap visible in between. This will give a nice texture.
Step 4 :Tie up the gold ring over and above the first base.
Step 5 : Cut your second dowel to fit the diameter of the ring and affix it with hot glue so it doesn't come off.
Step 6 : Cut down the second yarn the same way as the first, but shorted in length.
Step 7 : Group them in tens or fifteen pieces so the second layer has a thicker loop and texture.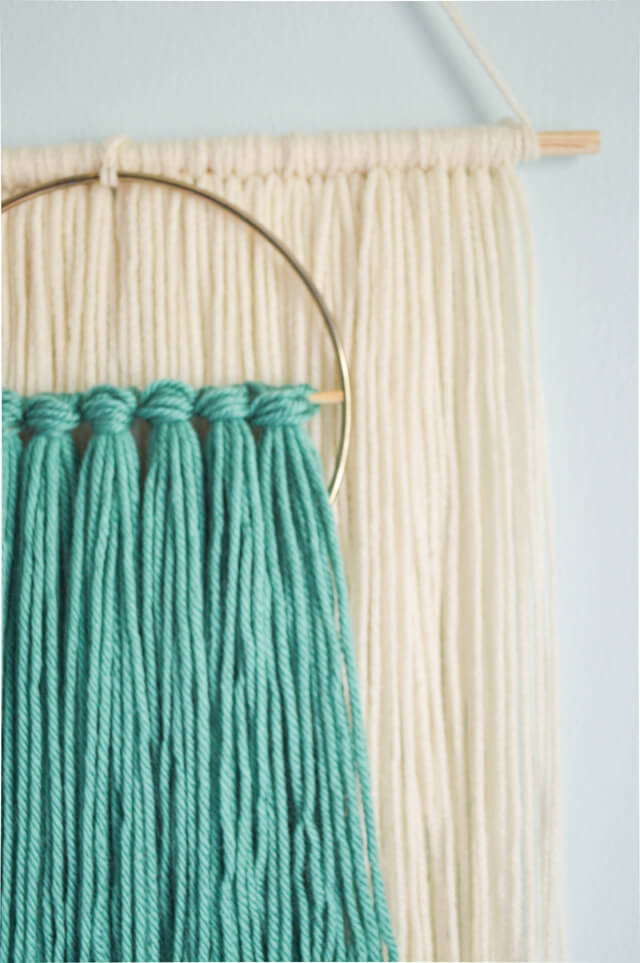 Step 8.: Tie them up in the same loop tie method to fill the length of the ring.
Step 9 : Trim the yarn in desired shape and hang up.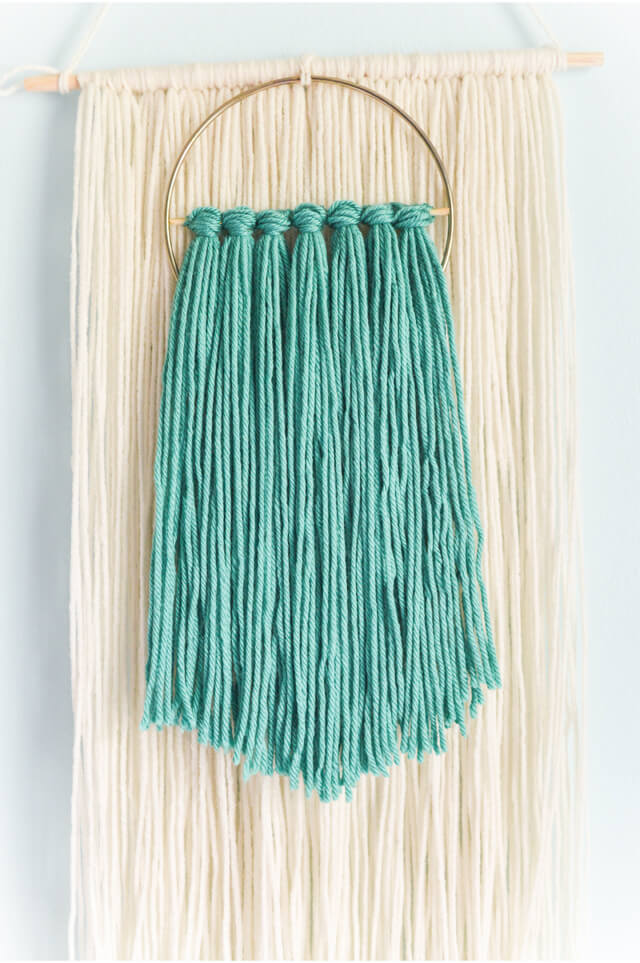 What I love most about the project is that it is simple and all it needs is a little patience to make it a success. And comes well under $10 to make a fairly large sized art for your blank wall.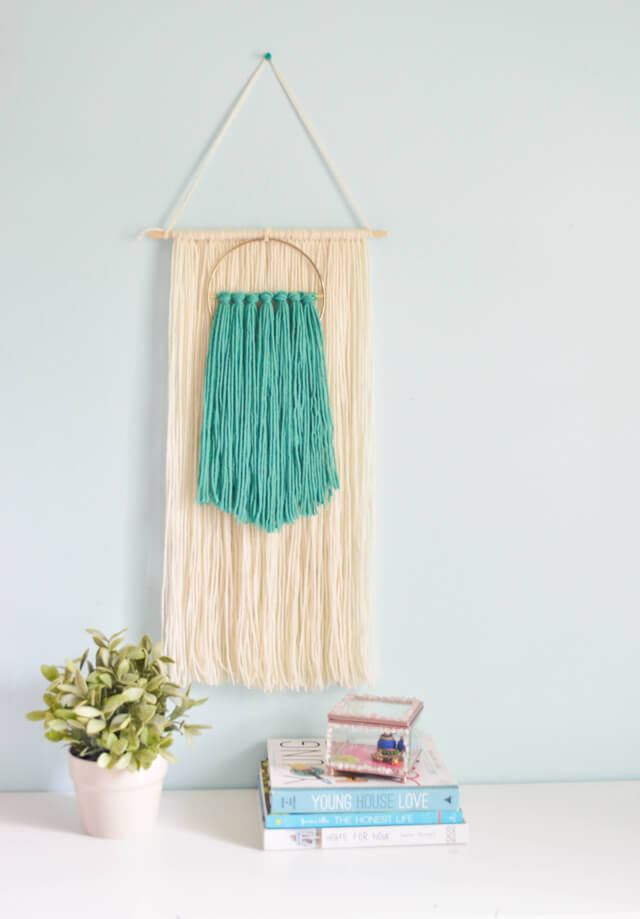 Did you get a chance to look at other wonderful projects by HMC team recently? I especially loved the cuteness of this one , genius behind this one and have plans to make this one over the summer .
How about you guys?
Until we meet next time, take care and DIY away.
~Anima
FOLLOW ANIMA HERE


[go_portfolio id="diy_gallery"]