*This post is awesomely sponsored by my friends at The Home Depot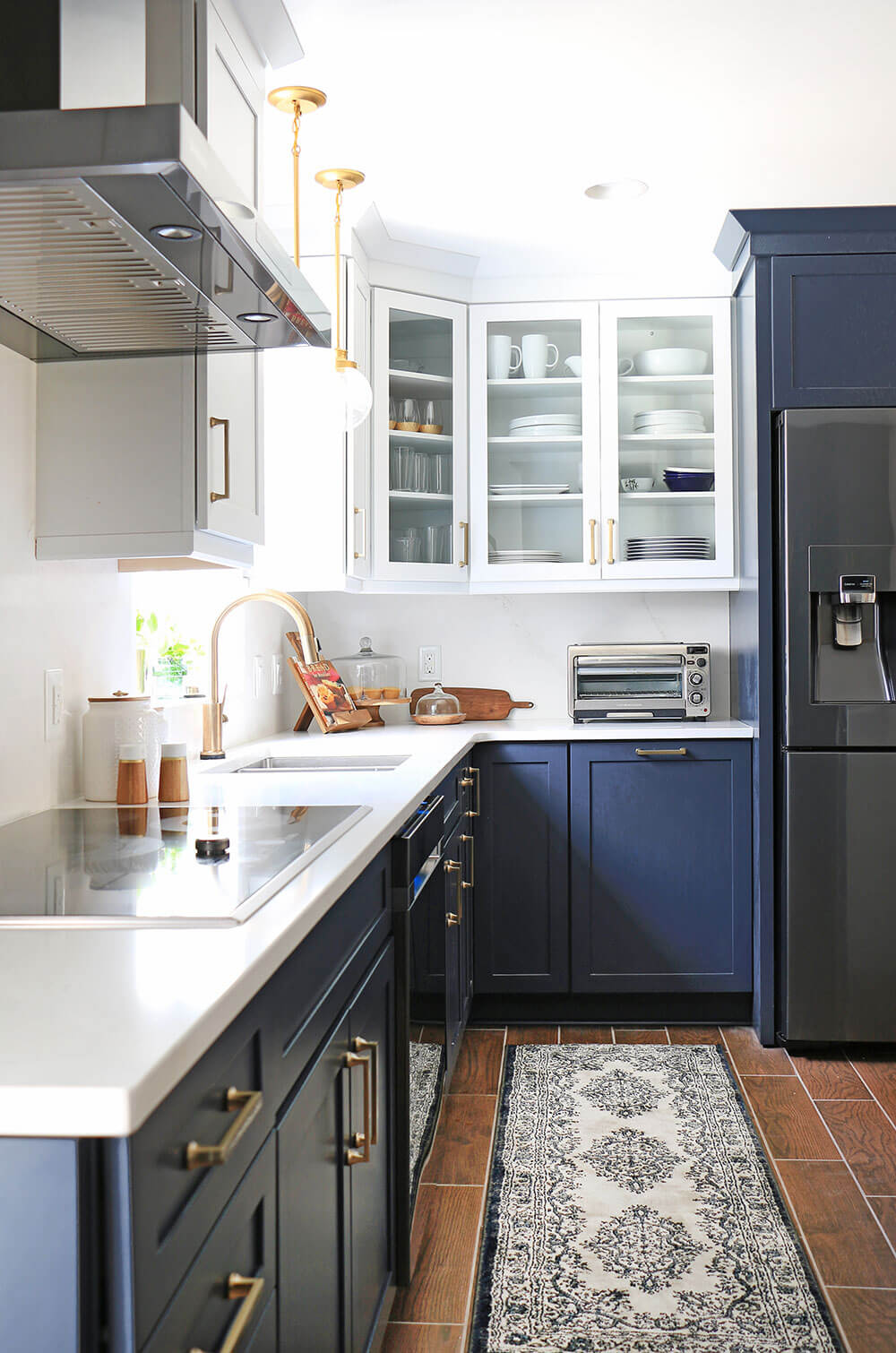 The kitchen is the heart of the home for so many cultures. It is where the delightsome smells and flavors make the holidays special, and where wondrous concoctions are savored at mealtimes by families of varying backgrounds all around the world. I don't know about you, but I consider it a magical place…well when it is functioning optimally that is.
The Kitchen of Horrors
If it wasn't the mysterious leak hidden somewhere in the deep recesses of the sink cabinet wall slowly rotting my sub floors, then it was the disgusting grouted counter tops that always seemed sticky and possibly to have bug eggs living in them that made me avoid dinner preparations. My kids hated that half our appliances didn't work (they mourned the dishwasher when it died), and the other half didn't work well.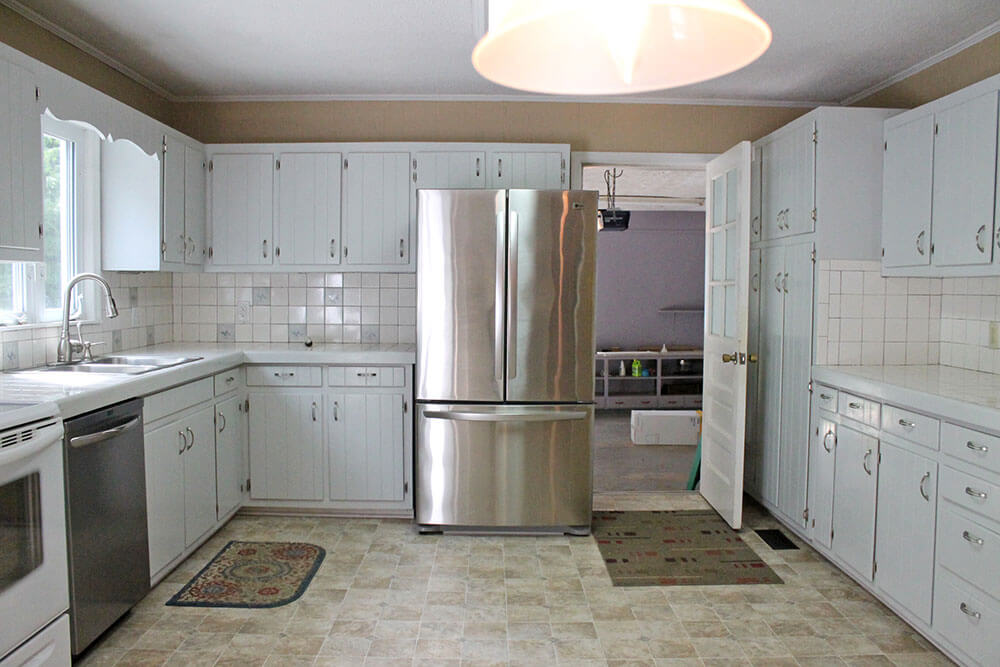 But the final nail in the coffin was actually the new mouse families that moved into our base cabinets every month. The custom base cabinets were comprised of one large system of cabinets that opened to each other on the inside, and it may as well have been the underground railroad for mice as they snuck from cabinet to cabinet leaving little gifts in their wake.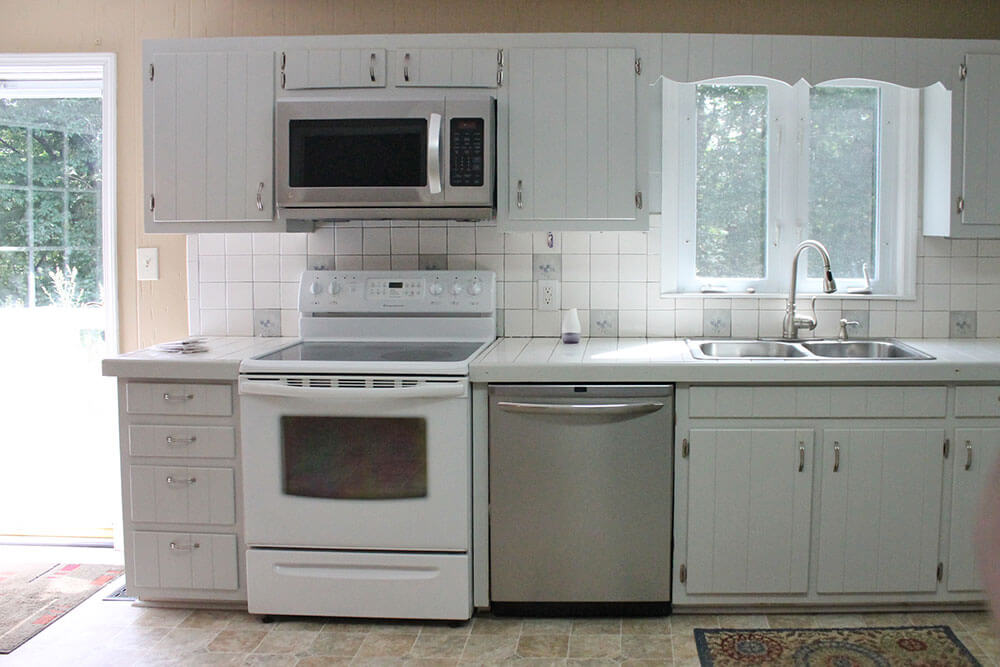 Once I realized I couldn't use any of the base cabinets without having mouse droppings in my pots, I was done. Sorry, but sharing the kitchen, the space you want as your most sanitary space, as a continuous mouse hotel is where I draw the line. My friends suggested I drop a match and walk away… I'm thinking there are better options.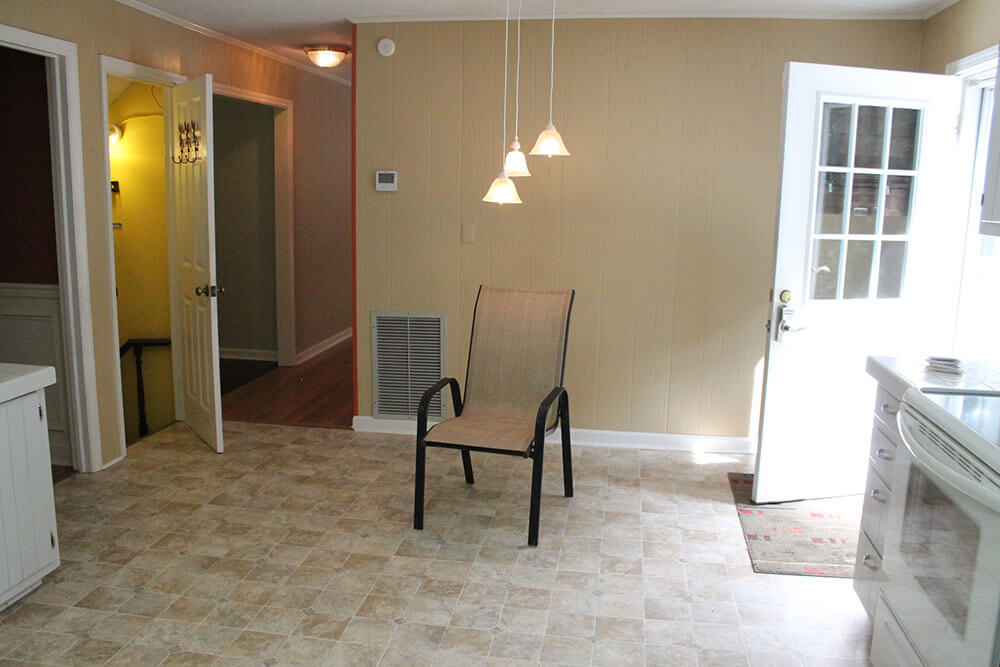 The Plan & Renovation
I am incredibly lucky to be able to partner with my good friends at The Home Depot to make the kitchen of my dreams, and I think you'll agree that it turned out amazingly.
I have so much to share about the process and planning to get here…information I hope will help you create the kitchen of your dreams.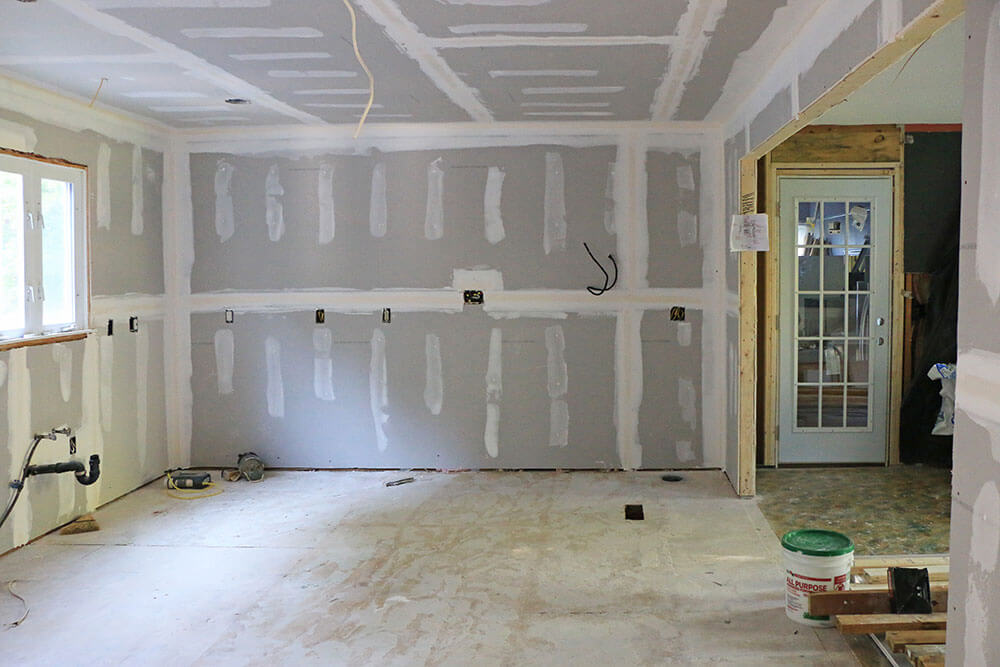 Let's face it, renovations aren't easy, so every bit of help makes a big difference. Whether it is a source list of items you've seen online and love (so you don't have to search high and low), or reno survival tips, or specs for the latest appliances. So I'm sharing all of that over on The Home Depot blog today.
The Big Reveal
My kitchen took months to finish due to all damaged wood from my previous leaky appliances, plus a couple structural changes. But wow, it was worth every moment without a space to cook for this incredible new kitchen.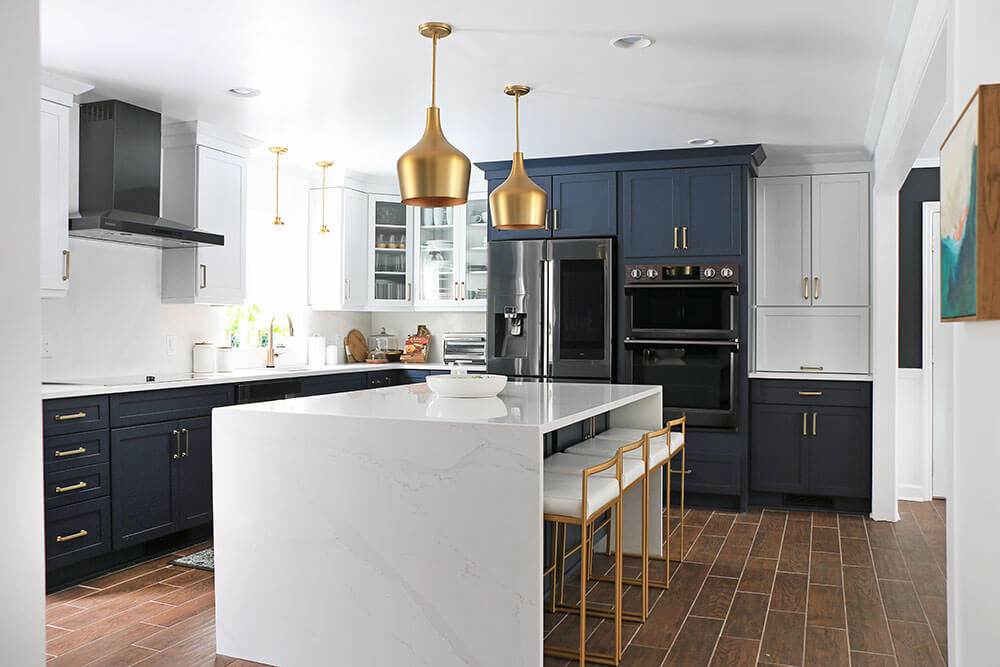 I still walk into the kitchen a few times a day and stop and stare. It almost doesn't feel real to have my dream kitchen and dining room.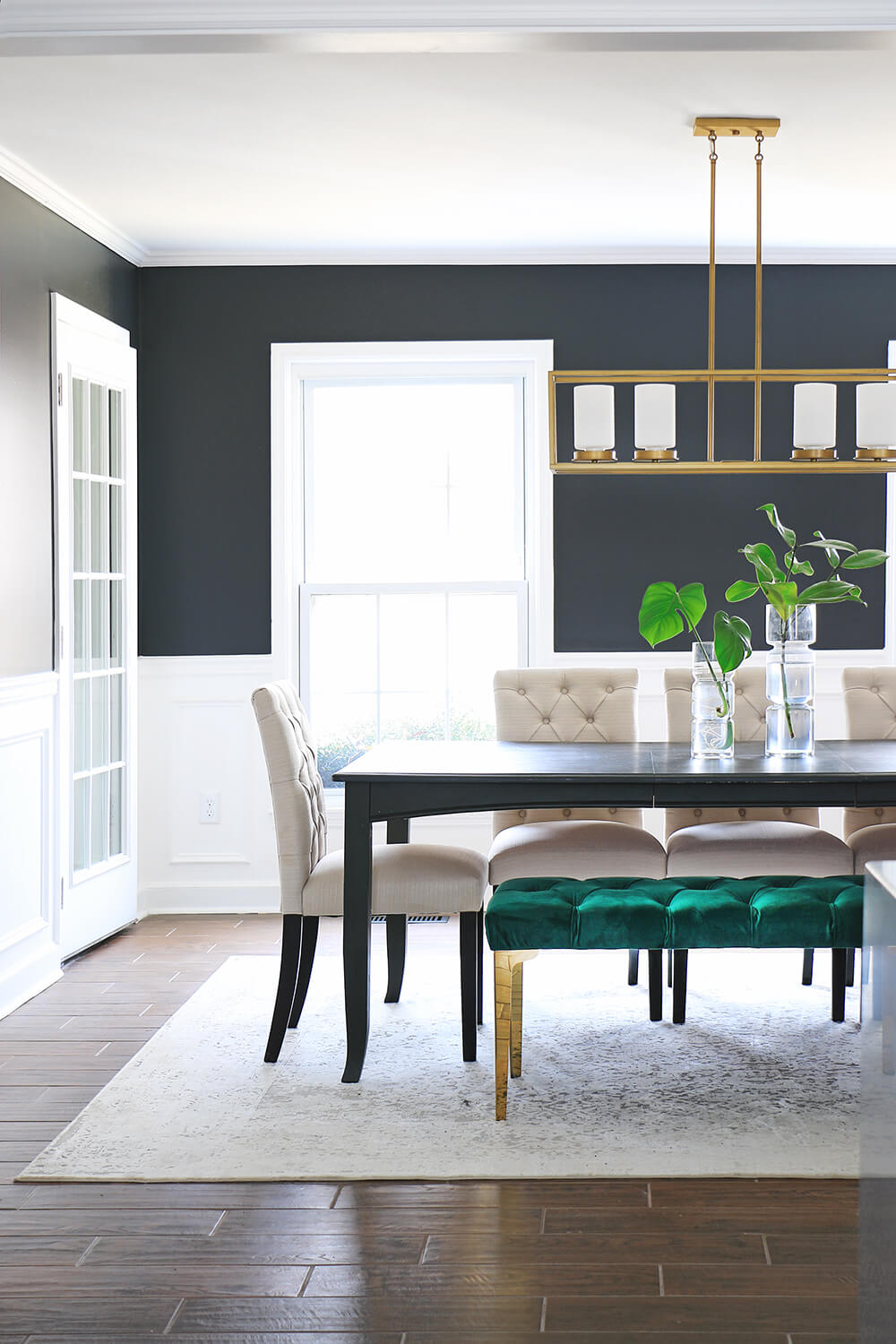 A lot went into the creation and renovation of this space, and I'm sharing the whole process plus exciting before and after pictures over on The Home Depot blog today.
Get more about my appliance selections, and why I chose each one here.
A big huge thank you to The Home Depot for sponsoring this project. I can't get enough of the space!
[line]
*I acknowledge that The Home Depot is partnering with me to participate in this Workshops Program. As a part of the Program, I am receiving compensation in the form of products
and services, for the purpose of promoting The Home Depot. All expressed opinions and
experiences are my own words. My post complies with the Word Of Mouth Marketing
Association (WOMMA) Ethics Code and applicable Federal Trade Commission
guidelines.

[go_portfolio id="decorate_landing_page"]