*This post is sponsored by the mvp of the year, my pals at The Home Depot!  Affiliate links contained below.
I know just how important the tools of a trade are…the cook is going to have quite a time of it if the kitchen appliances aren't meeting their needs.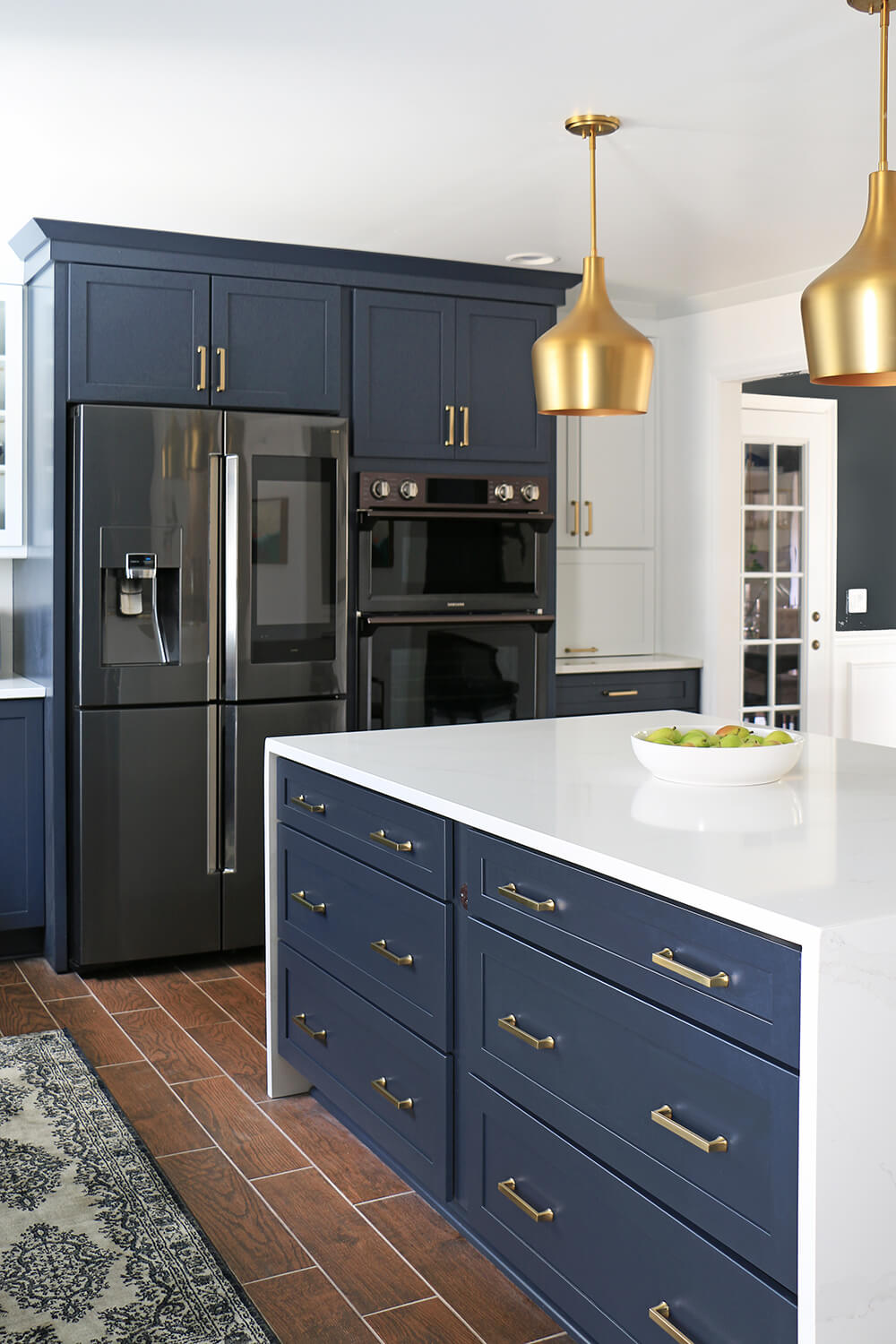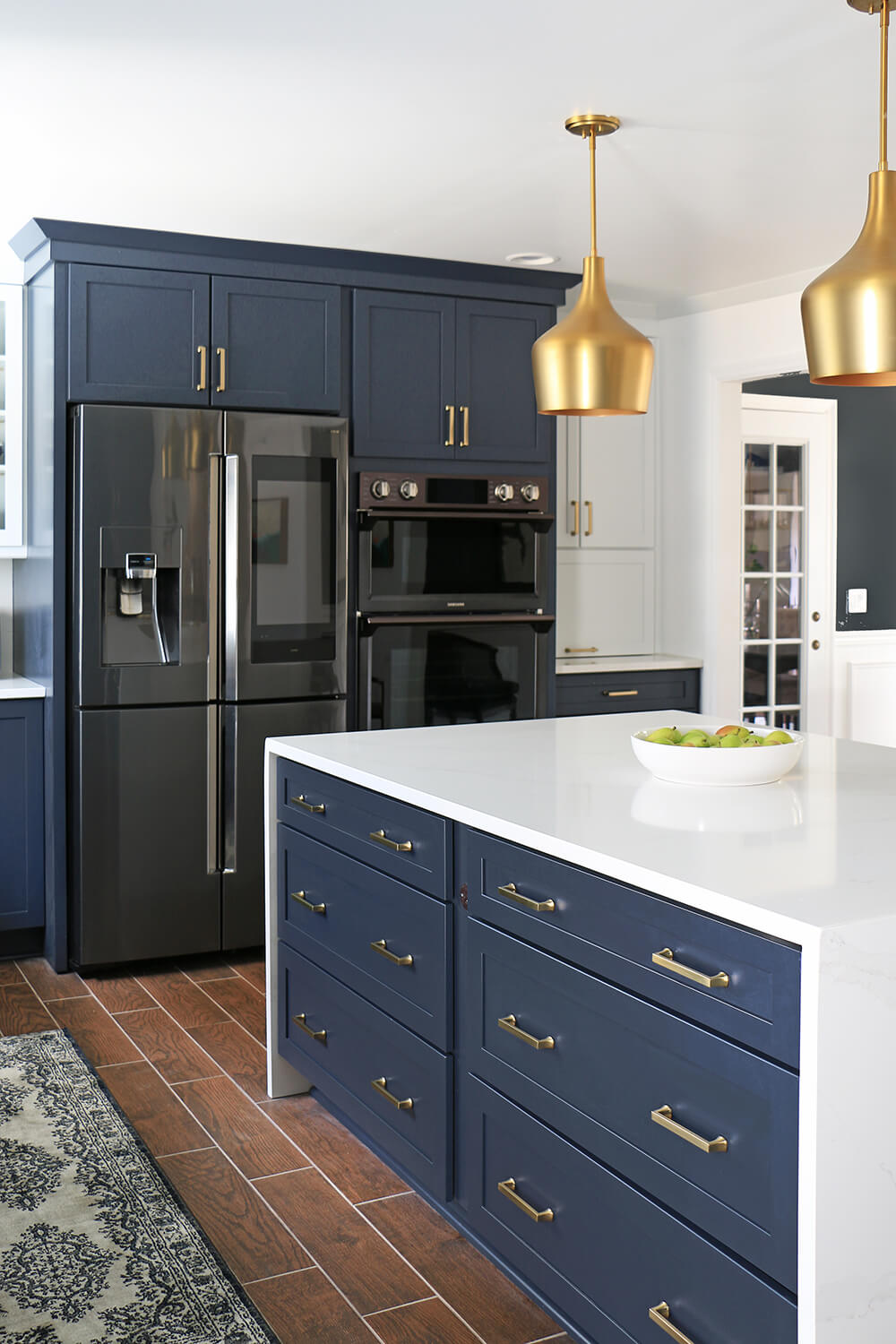 I learned the hard way before our kitchen renovation just how frustrating it is to have appliances on the fritz. My oven simply refused to remain calibrated (I think it was on it's death bed), and consistently left us with under baked on the inside and over baked on the outside goodies. Our dishwasher gave up the ghost after soaking our floors leaving damaged sub floors in its wake. Our refrigerator-freezer even failed us since the freezer drawers would no longer completely stay sealed, and every morning we woke to a puddle of water on the floor and slightly thawed and re-refrozen food. Do you know how gross corn is when it has thawed and re-frozen? I can't even talk about the ice cream.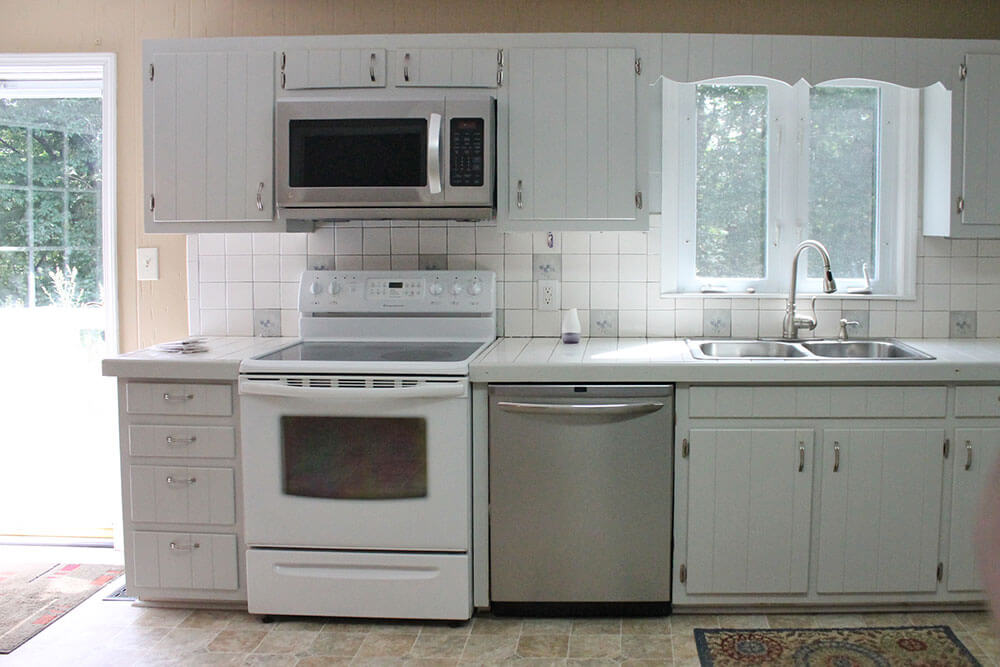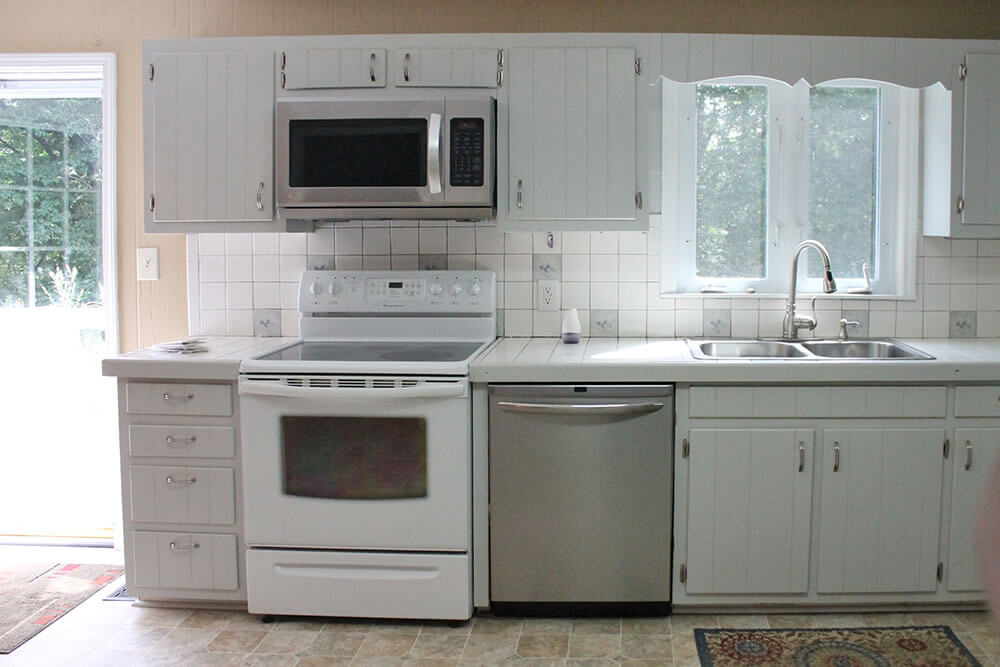 While my kitchen was in desperate need of a makeover, the truth is the lack of functionality is what frustrated me most. All the dysfunctional elements behind the kitchen got me to the point where I dreaded cooking and we were starting to live off of easy-make sandwiches. Finally having a gorgeous new kitchen and all new appliances throughout has been like a dream!
In case you missed it, I'm sharing details about the renovation process and tons of before & after pictures over on The Home Depot blog.
The Dream Team: Cook + Incredible Appliances
Sure, the appliances don't make the chef…but I'm no chef, and it sure makes a huge difference in the food I cook and goodies I bake.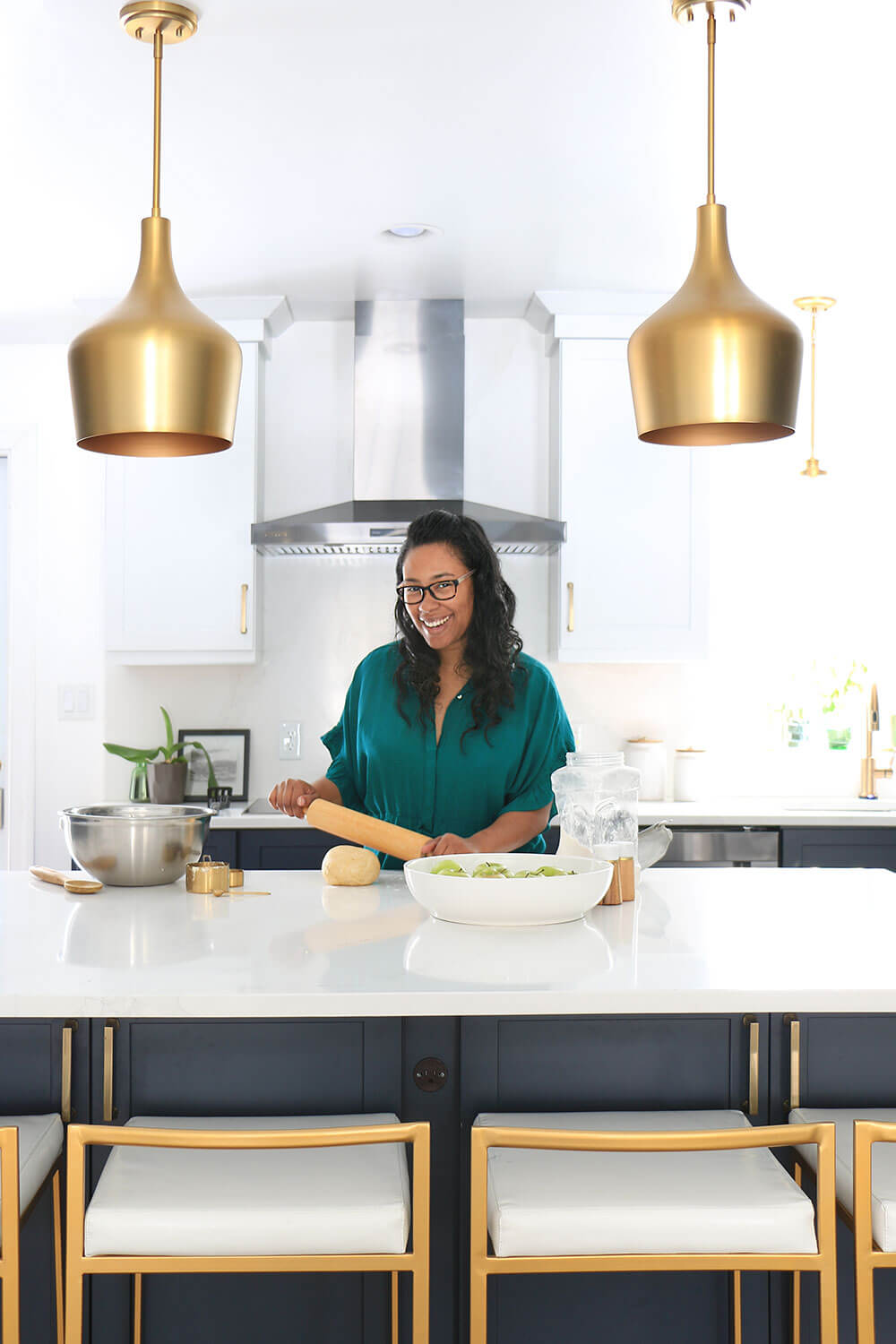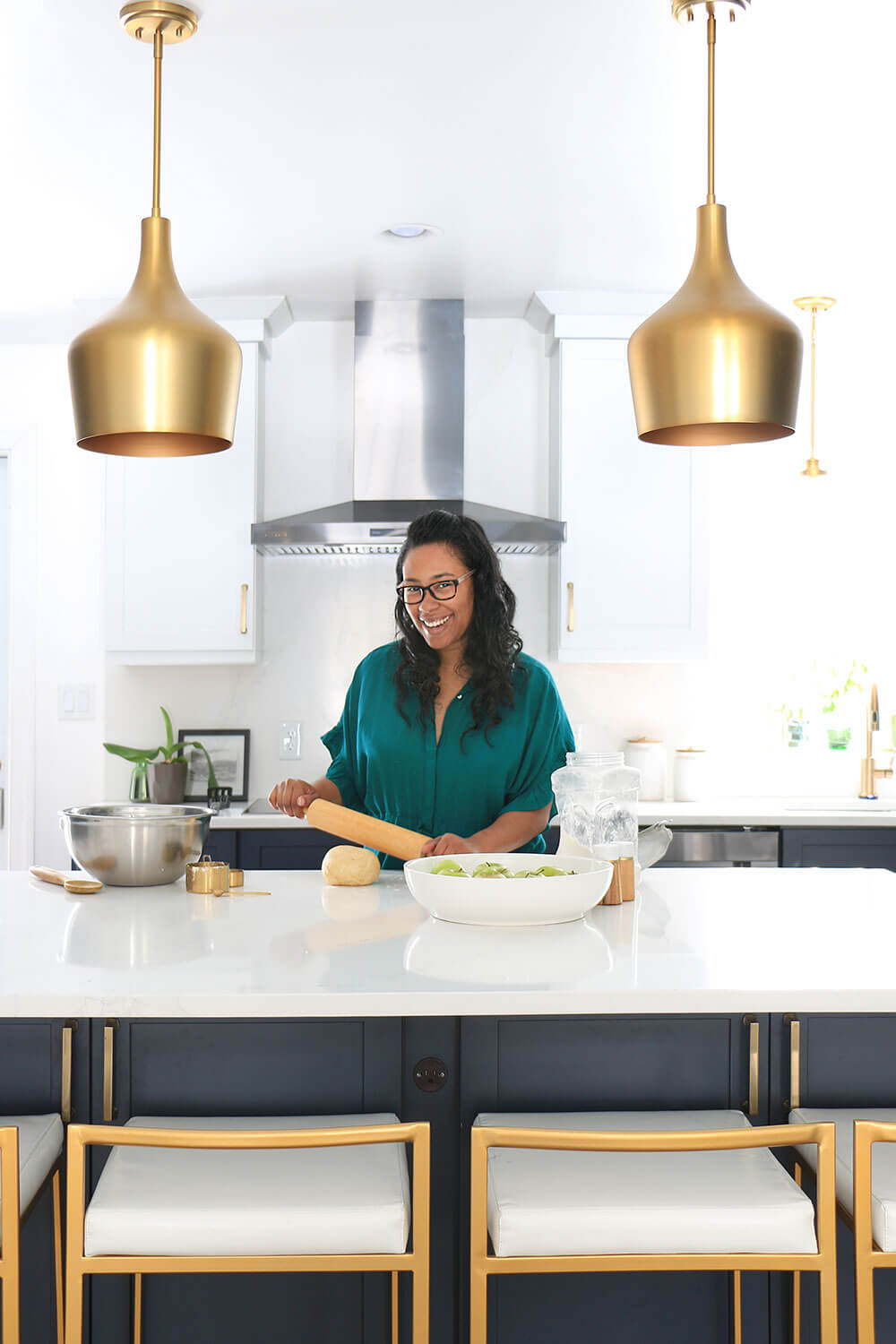 Pardon me while I take a moment to geek out over all these new appliances and all their cool features. When you are stuck choosing a new appliance because your old one is on the fritz, you'll be glad to know about some of these features. I'm going to share with you my favorite appliance features, and why I chose them…
The Refrigerator To End All Refrigerators
I honestly thought refrigerators/freezers were pretty much all the same. They really only have one function, to respectively cool and freeze your food. How hard can that be? Well, my old freezer was thawing food, and parts of my refrigerator would freeze my food. It was so annoying to find my lettuce frozen and my ice cream thawed on the same day. Not cool fridge, not cool…
For our family I decided to go with the Samsung 22 cu. ft. Family Hub 4-door Smart Refrigerator for it's incredible features, and it's precise cooling technology.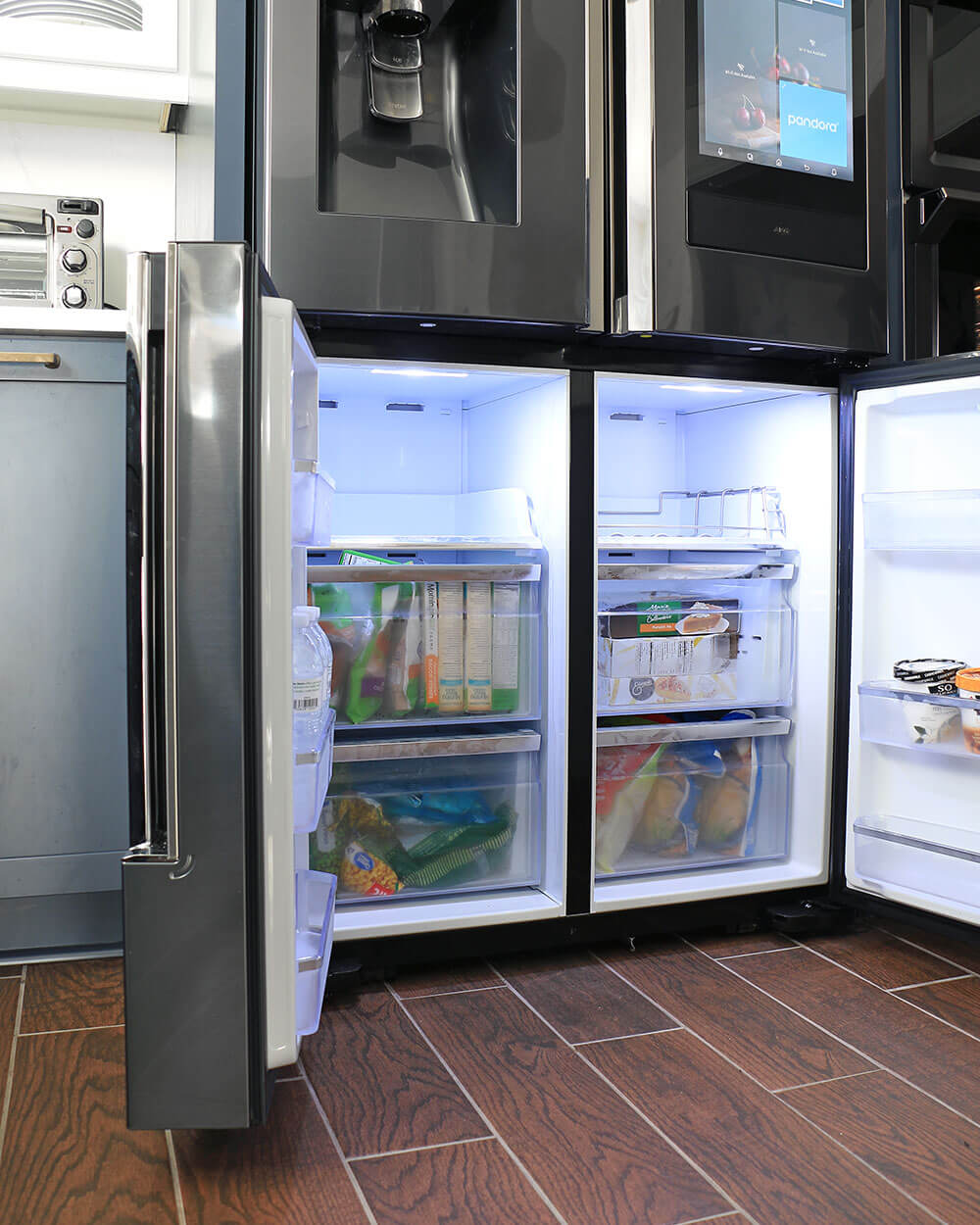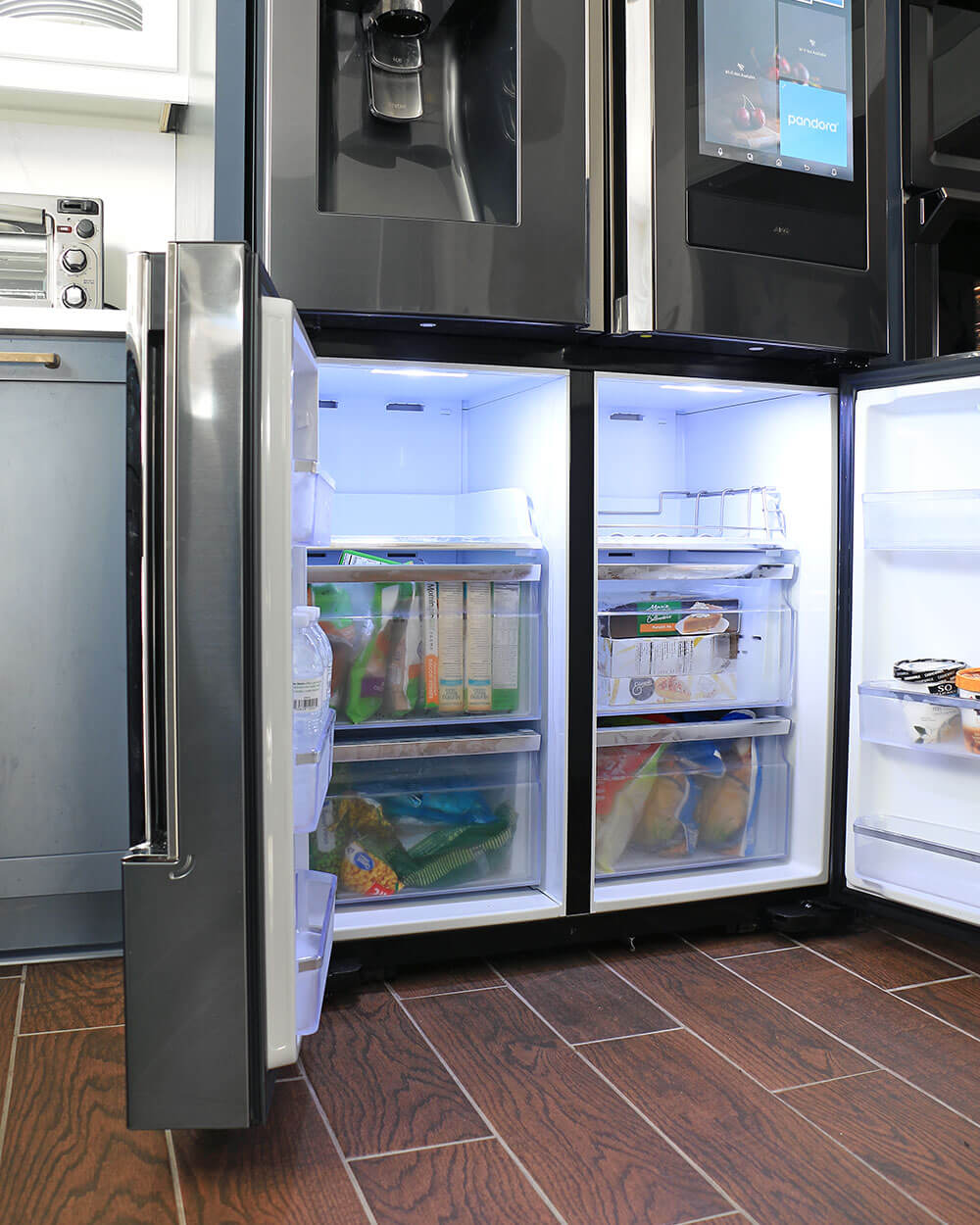 I'm a HUGE fan of the french doors, especially on the lower freezers. With three kids always digging around in a freezer drawer we could never find anything and the drawer didn't always close properly. Now we never lose anything in our incredibly organized freezer, AND the freezers are flexible and can be turned into more fridge space!
My kids on the other hand are always hanging around the refrigerator because of the smart hub screen. It's like having another computer in the house…they are always looking up recipes of goodies to make (which I'm not complaining about, my girls are always baking something!), and drawing pictures on the sketch pad, and adding things to my shopping list. We listen to music, sync our calendars, peruse Pinterest, and more while hanging out in the ktichen.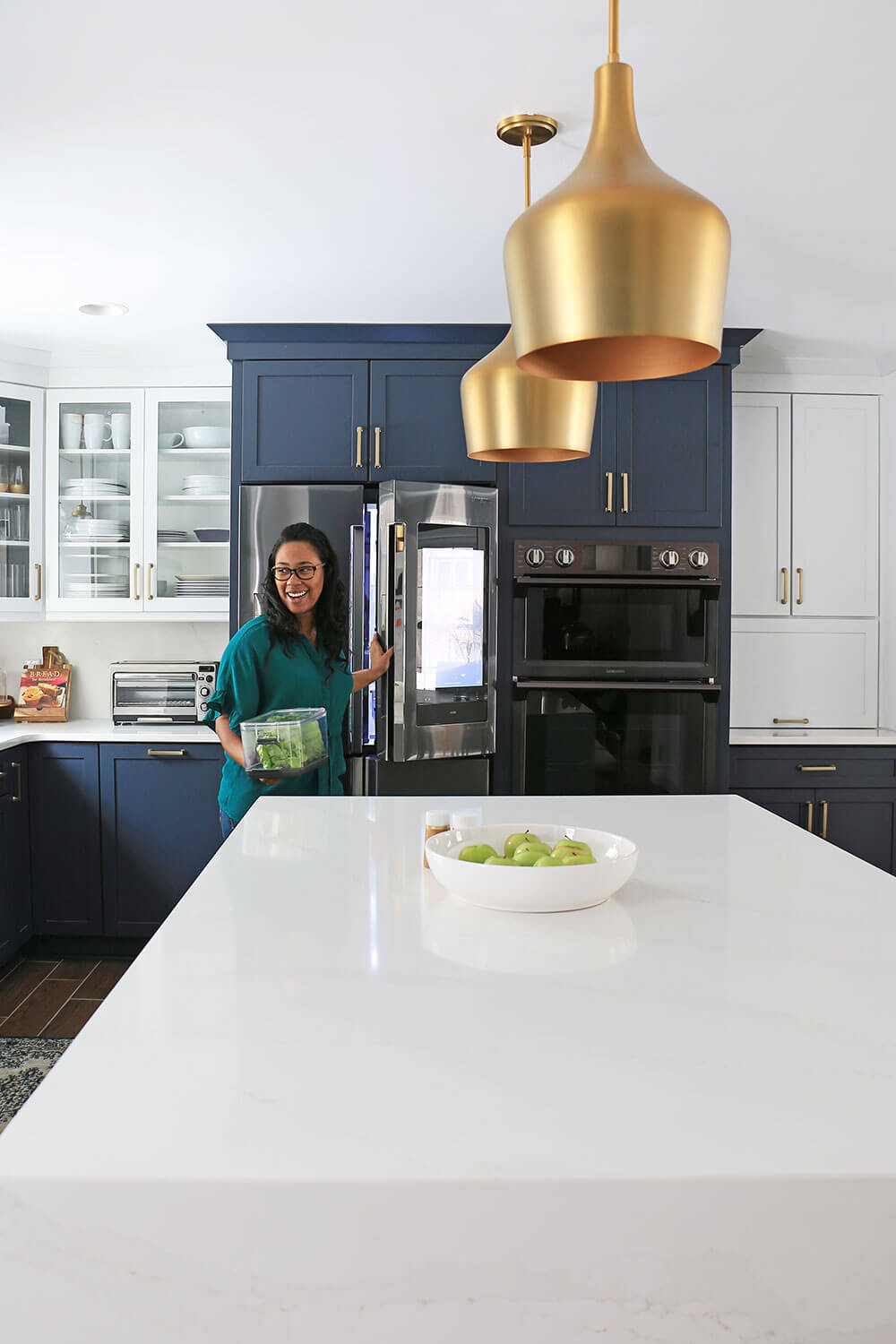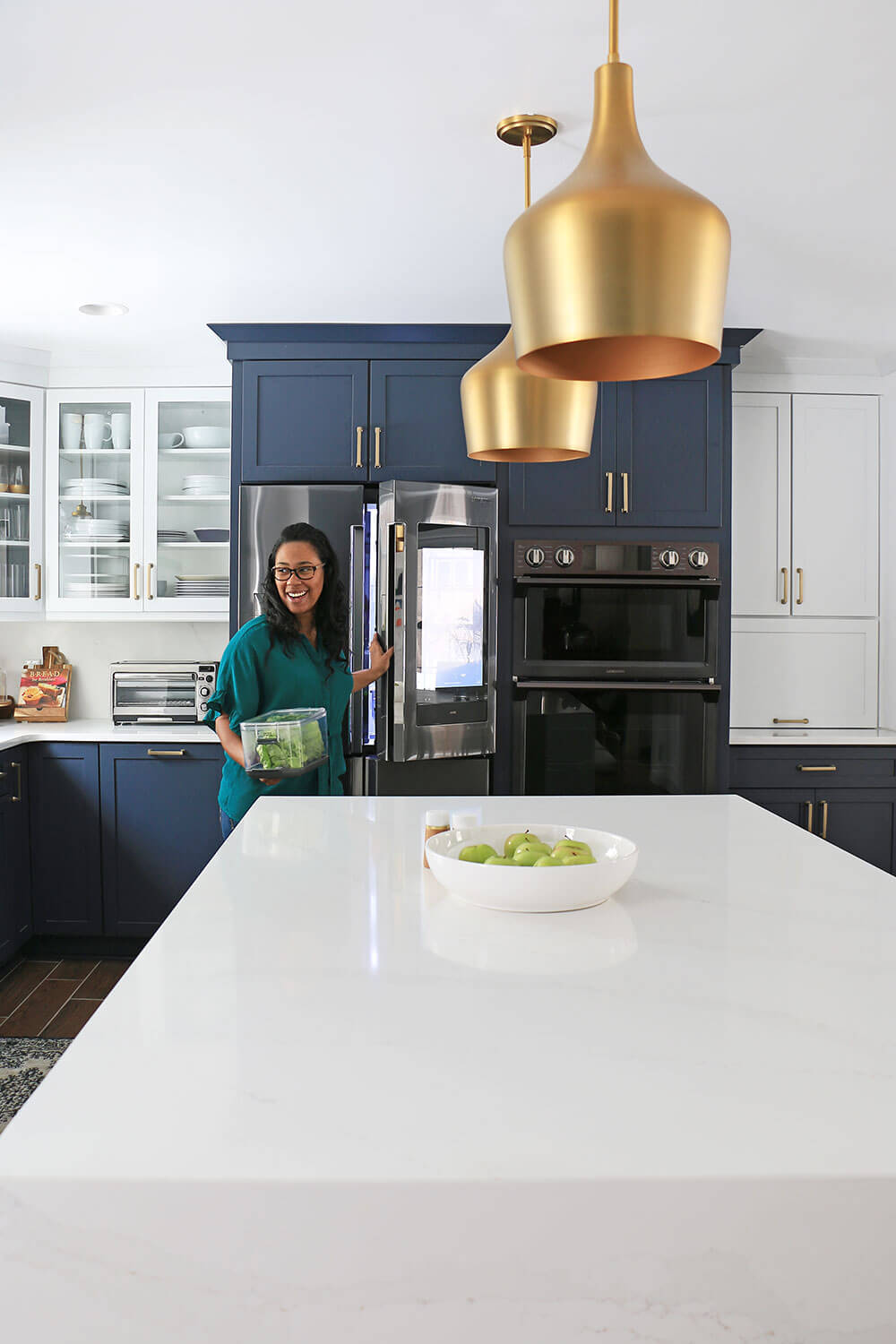 Wall Oven + Microwave (My Favorite!)
If I had to choose, my favorite of all the dream team appliances is my new Samsung 30″ Electric Steam Cook, Flex Duo Wall Oven + Microwave.
This is the biggest microwave EVER, but the really cool thing is that the microwave turns into a convection oven, and the main oven below can turn into two ovens! I know, what the WHAT?
I've been geeking out over all the features, like the rapid pre-heat, the water reservoir so you can steam cook (I had no idea how much this is a game changer), and even have the ability to monitor via your smart phone! But let's talk a moment about the convection feature…we baked our same old muffin recipe that we have been making for years with the convection feature, and they have never been more moist and perfectly browned on top. Like I said…total. game. changer.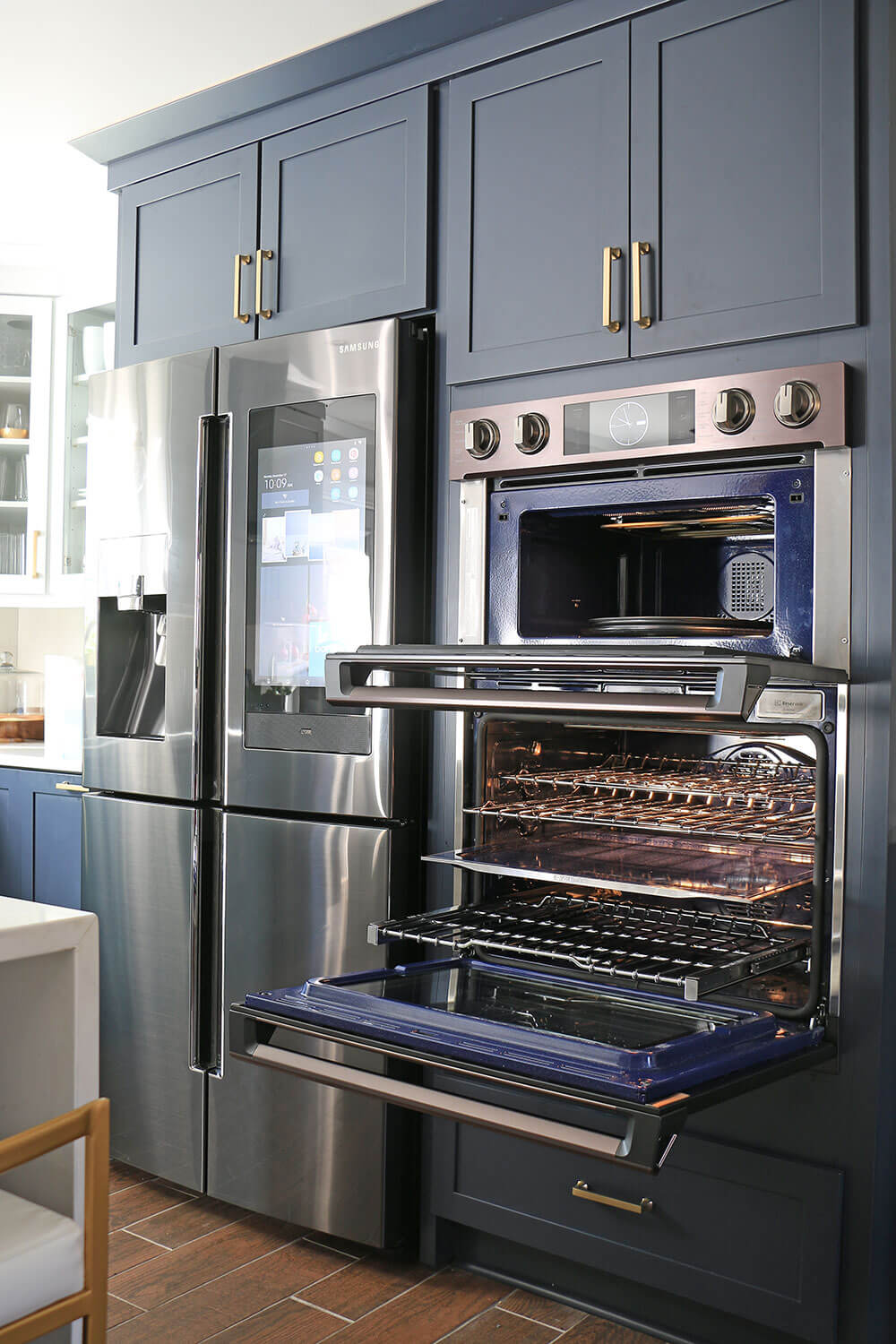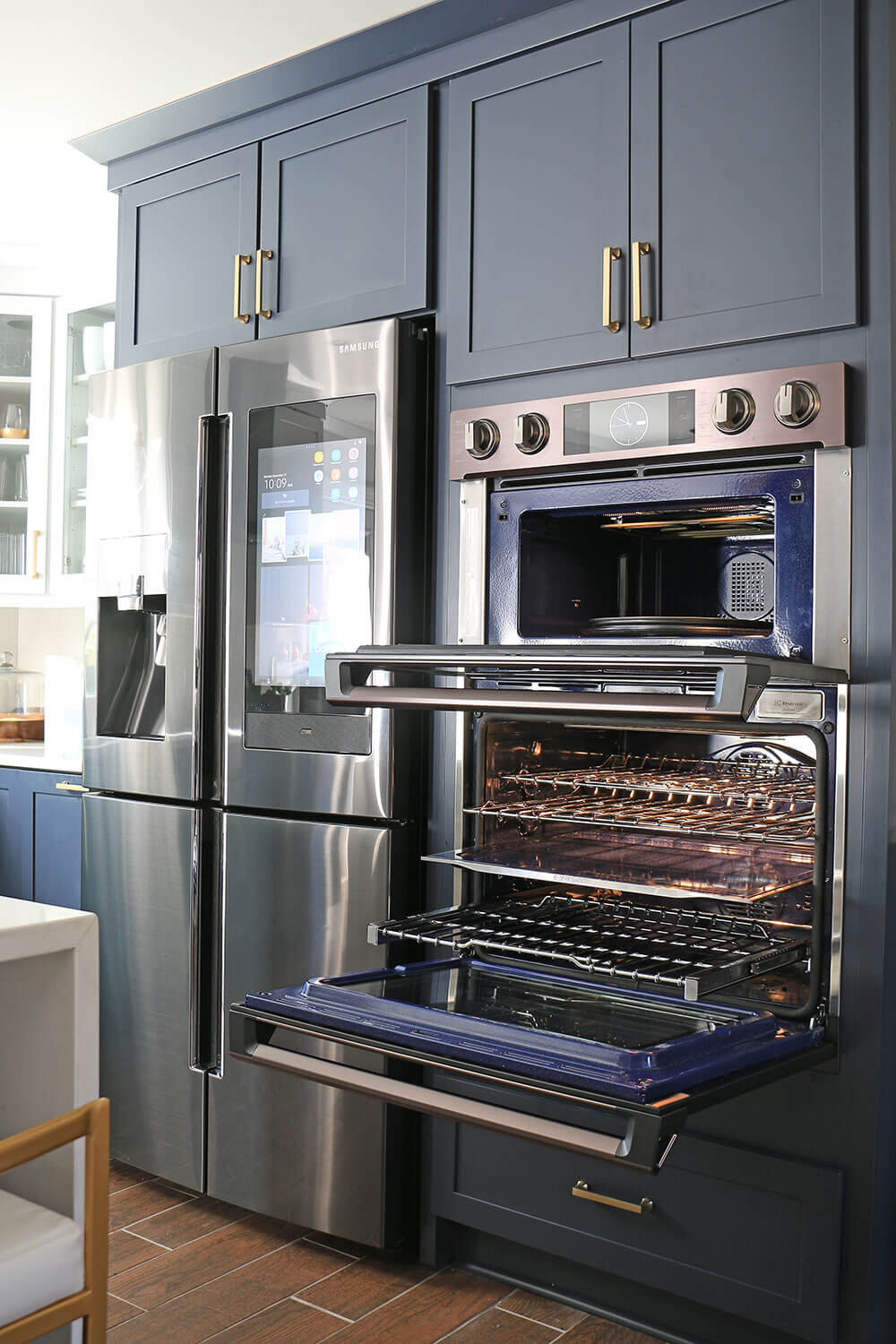 Who Needs A Dishwasher When you Have A Dish Washer?
My kids favorite appliance is by far the dishwasher. Okay, so they adore the refrigerator for it's fun features like the smart hub, but when you are the dish washer of the family…well you can certainly understand why.
Granted, I felt like who needs a dishwasher when you have 3 young washers to do the job for you (it builds character, or something like that). Well okay, even I have to confess that the dishwasher saves so much more water and cleans so much better than my kiddoes. It's nice to have sparkling dishes again thanks to our new Samsung 24″ Top Control Tall Tub Waterwall Dishwasher.
The features that sealed the deal for me were the flex trays for smarter loading and unloading, the zone targeting feature, and the fact it can sense the smallest leak and shut it off automatically. Hey, my last dishwasher overflowed, flooded the kitchen and ruined the sub floors…so this feature is nothing to take lightly! Plus I appreciate how quiet it is, it is actually the quietest in it's class. No one wants a noisy dishwasher running when your kitchen opens to your dining room and you are entertaining but still want to get a leg up on the dishes.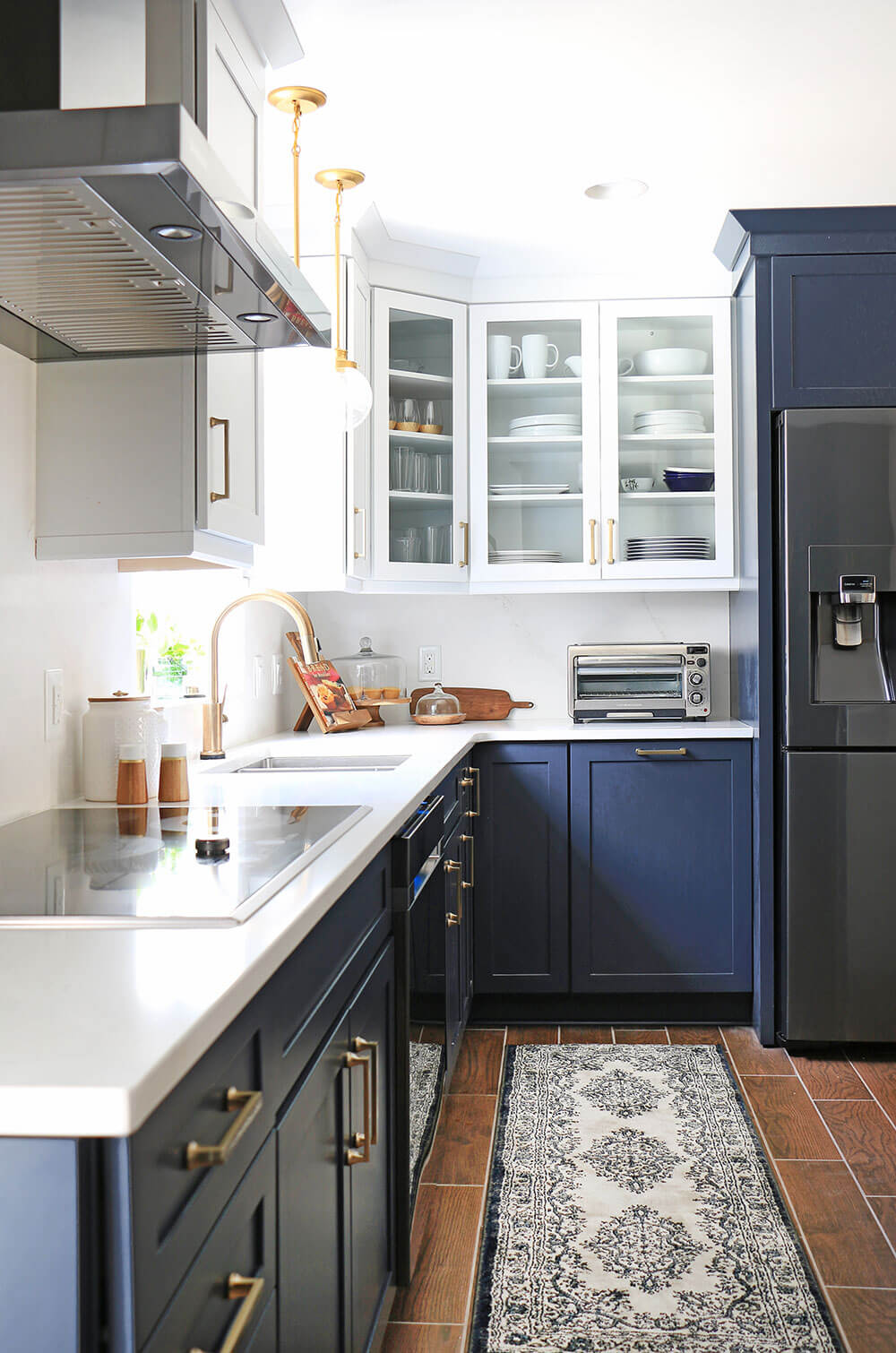 Induction Cooktop & Hoodvent
I never dreamed I would own an induction cooktop! Yes, you have to to get induction-friendly magnetic bottom pots and pans, but it is completely worth it for the faster cooking time. When we first got our cooktop the kids and I boiled water a few times, just so we could test out the power boost function to see how much faster the water would boil.
I have the Samsung 36″ Induction Cooktop with 5 Elements and Flex Zone because I need all the cooktop space I can get when cooking for my family of five. The flex zone function is a favorite since it adapts to different pot shapes and sizes…especially perfect for my extra large wok and my square arepa pan.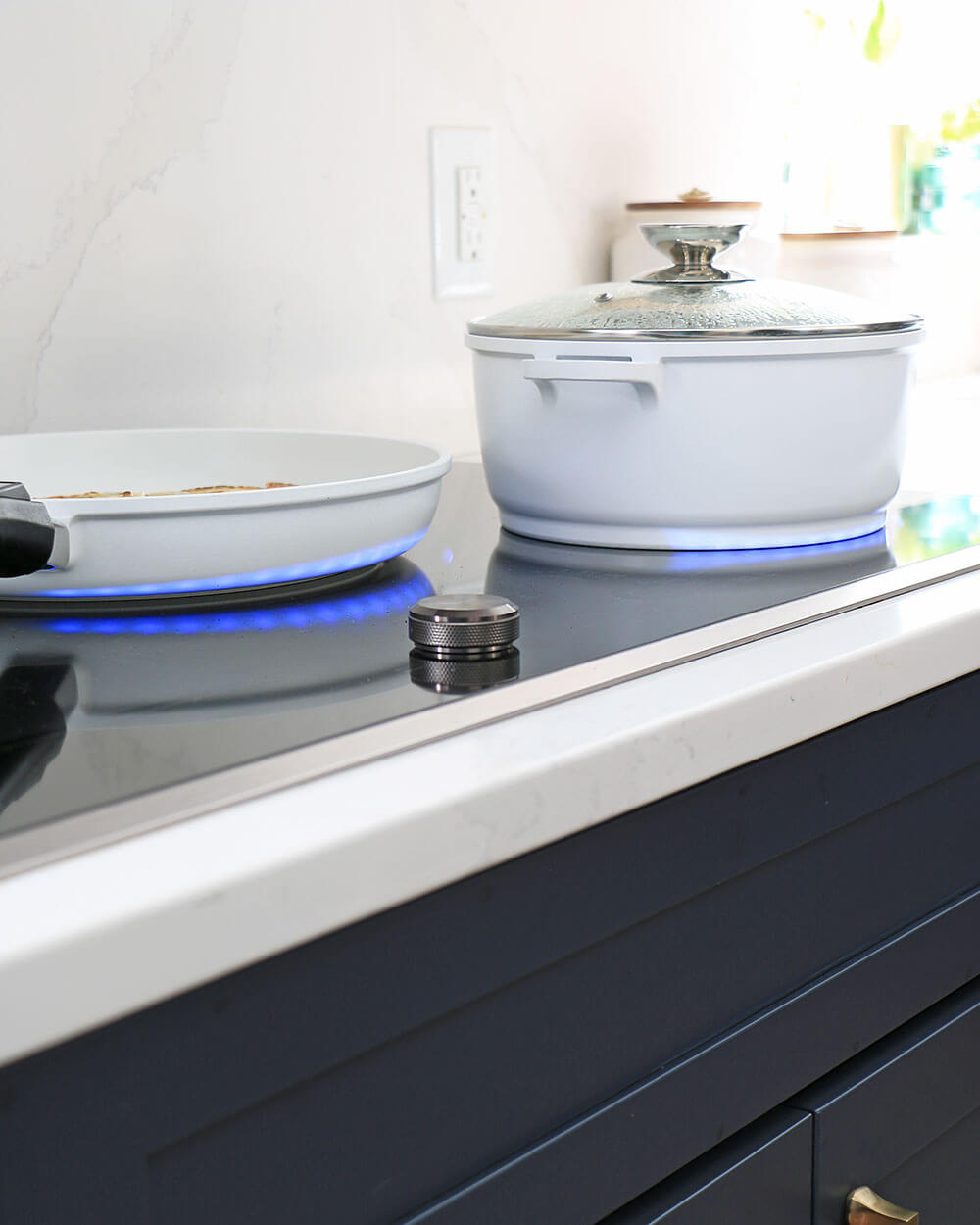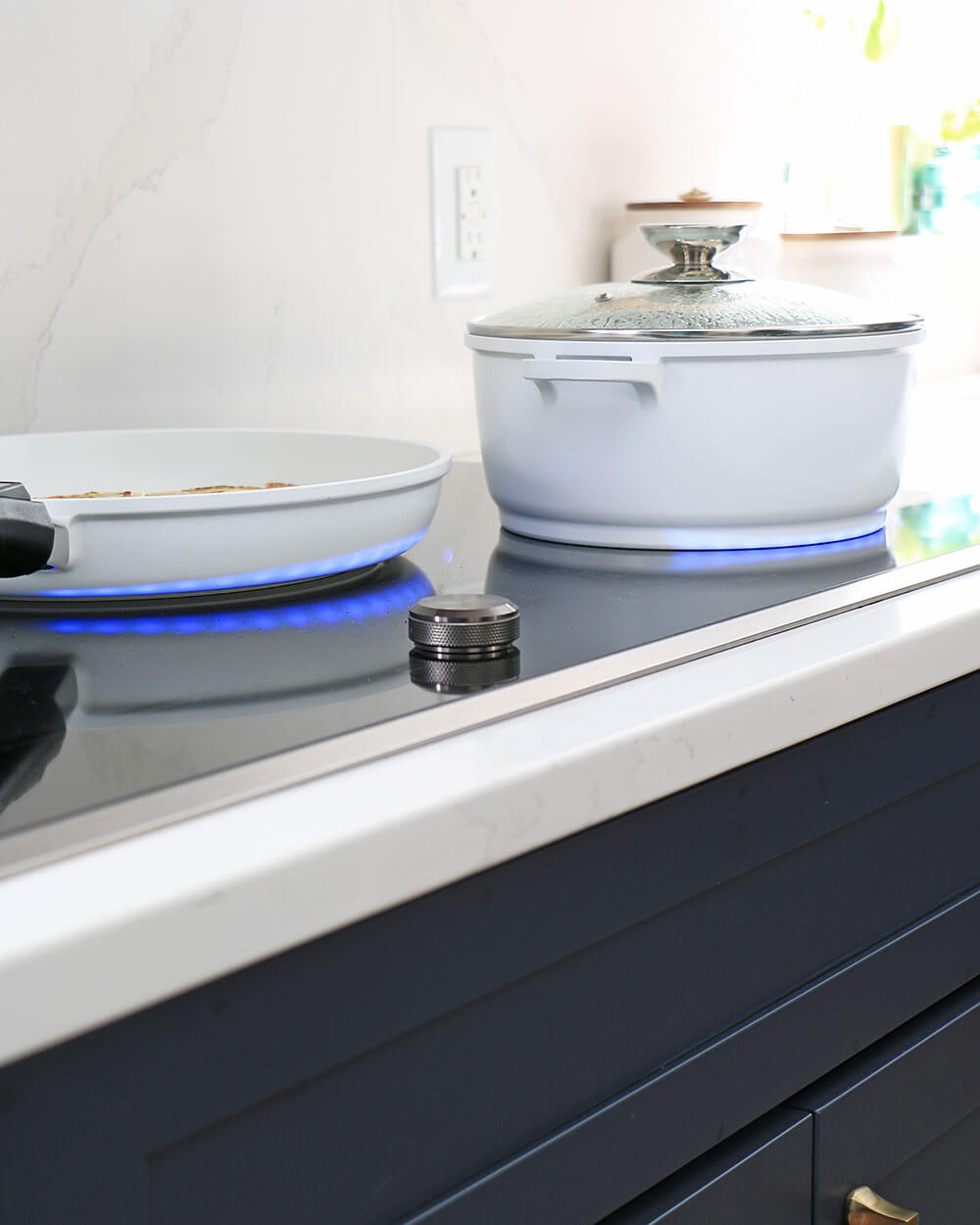 The Samsung Wall Mount Hood Vent and the Cooktop both have digital touch controls, and can be monitored by your smartphone. Even more cool is the ability to sync the fans and lights with the burners! I'm fairly new to smart appliances, but I can see the appeal.
Remodel & Design
Okay, maybe I'm a little over excited at my new kitchen and all its fancy new appliances…I can't stop geeking out over all the features and stopping in for one more glance at the space. My kids are even making fun of me at this point, but a kitchen remodel is no little thing, it truly impacts both our lifestyle and our health.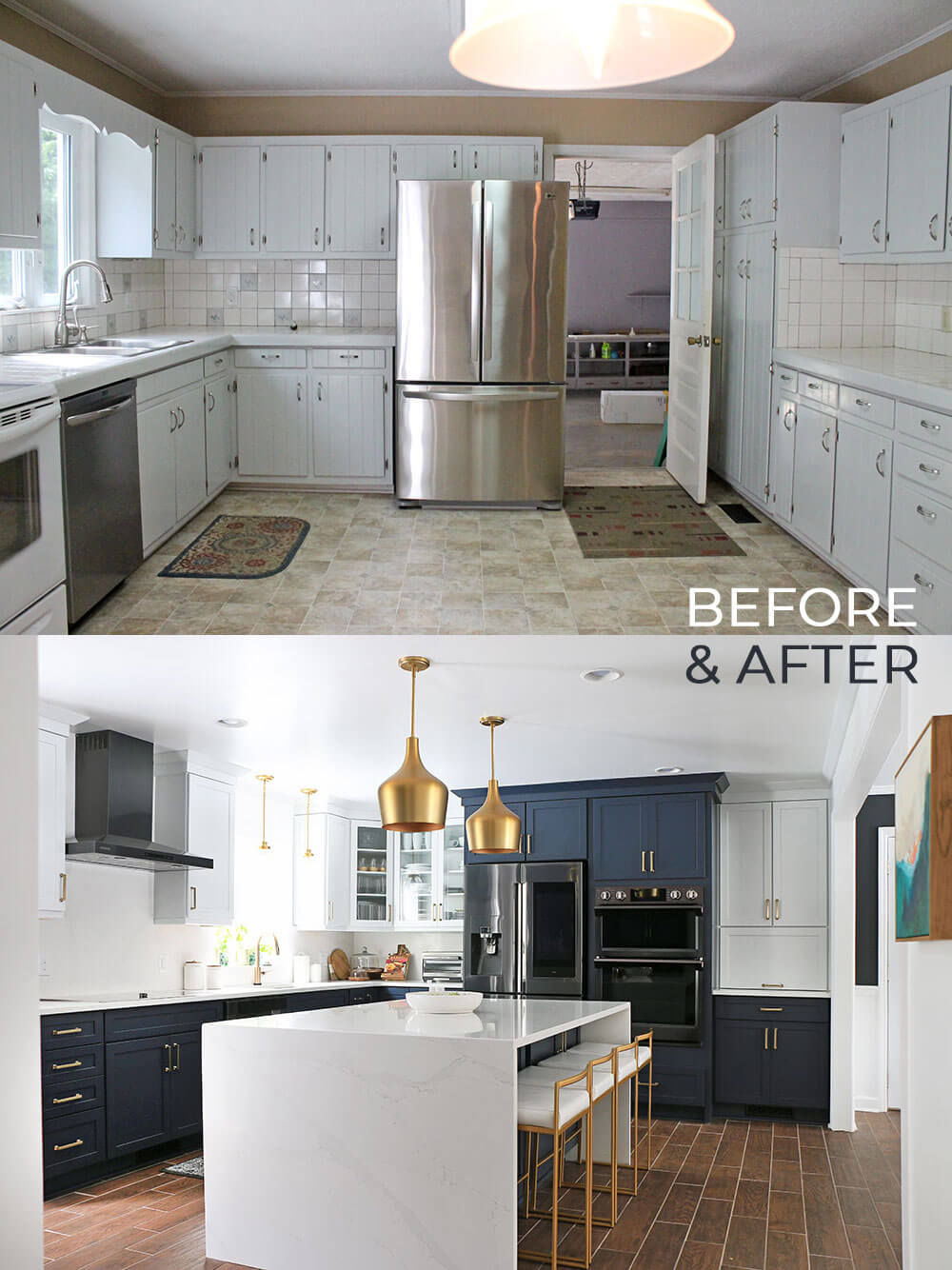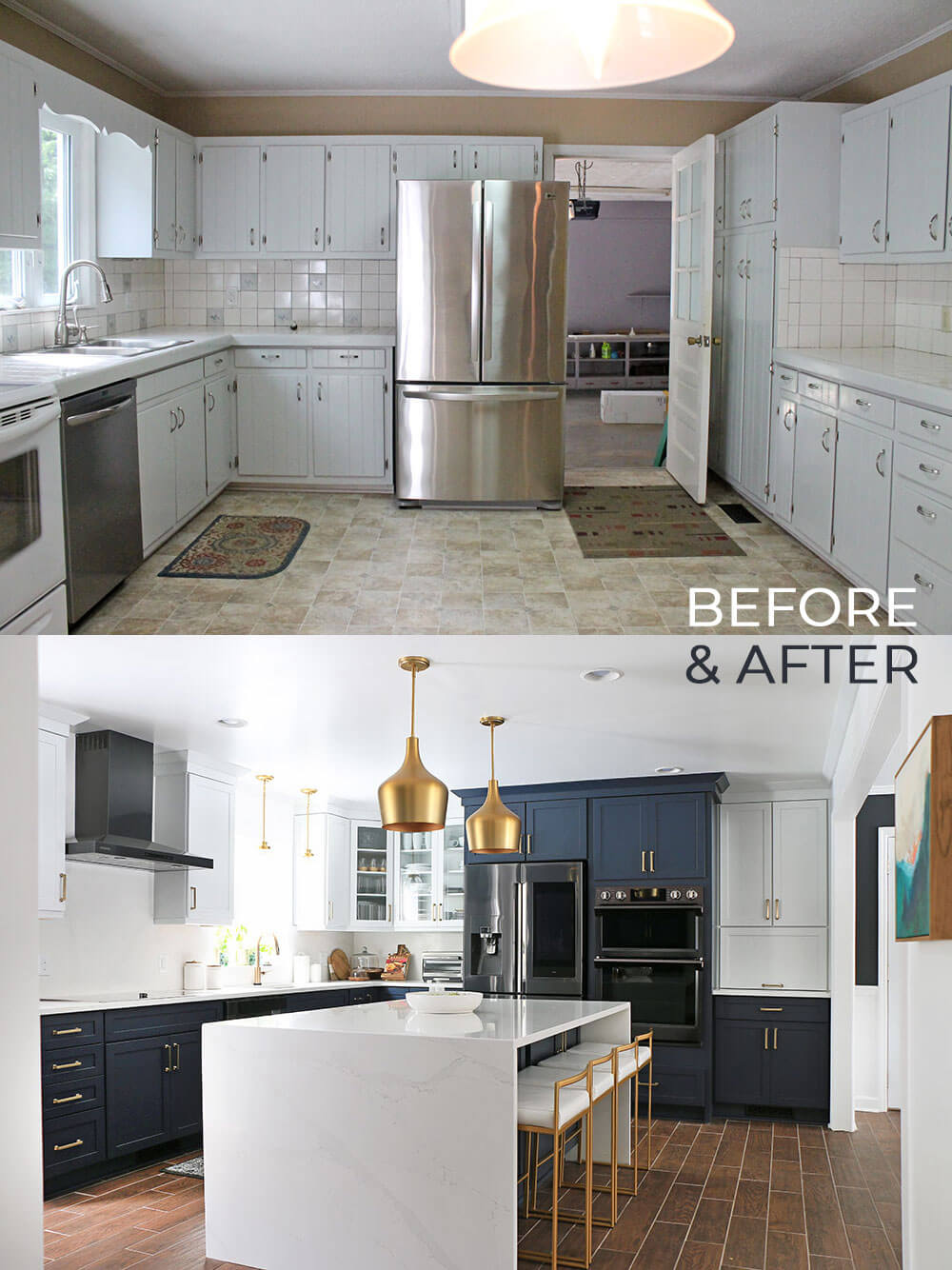 What appliances are you on the hunt for in your kitchen, and what features have you found most helpful to your family's lifestyle?
Don't forget to check out the full before and after, the renovation process, and a full source list over on The Home Depot Blog.


Special thanks to our friends at The Home Depot for sponsoring such an incredible kitchen remodel! We are going to be very happy in this kitchen for years to come, and many a family and friend gathering will take place here.
[line]
*I acknowledge that The Home Depot is partnering with me to participate in this Workshops Program. As a part of the Program, I am receiving compensation in the form of products
and services, for the purpose of promoting The Home Depot. All expressed opinions and
experiences are my own words. My post complies with the Word Of Mouth Marketing
Association (WOMMA) Ethics Code and applicable Federal Trade Commission
guidelines.


[go_portfolio id="decorate_landing_page"]