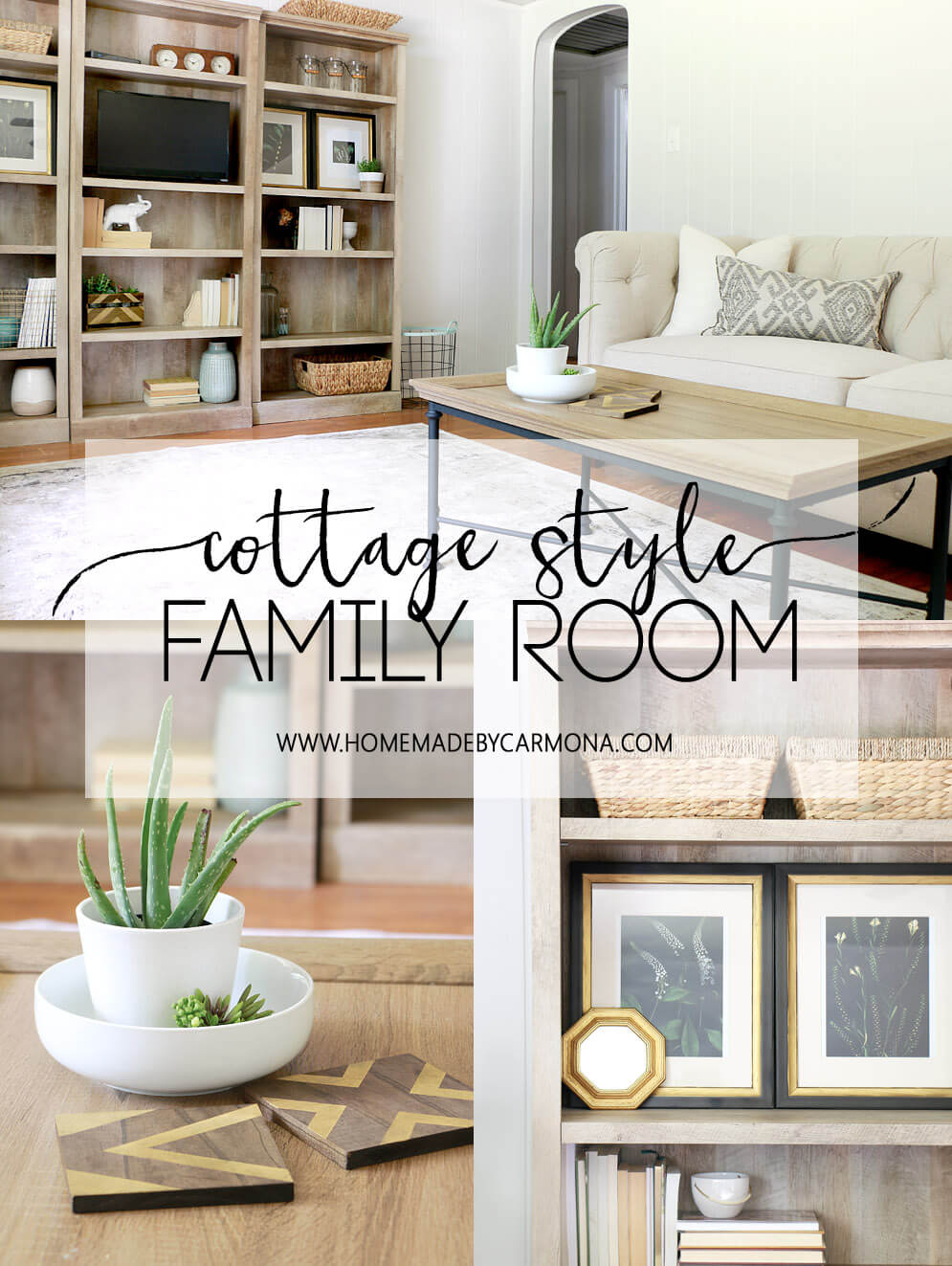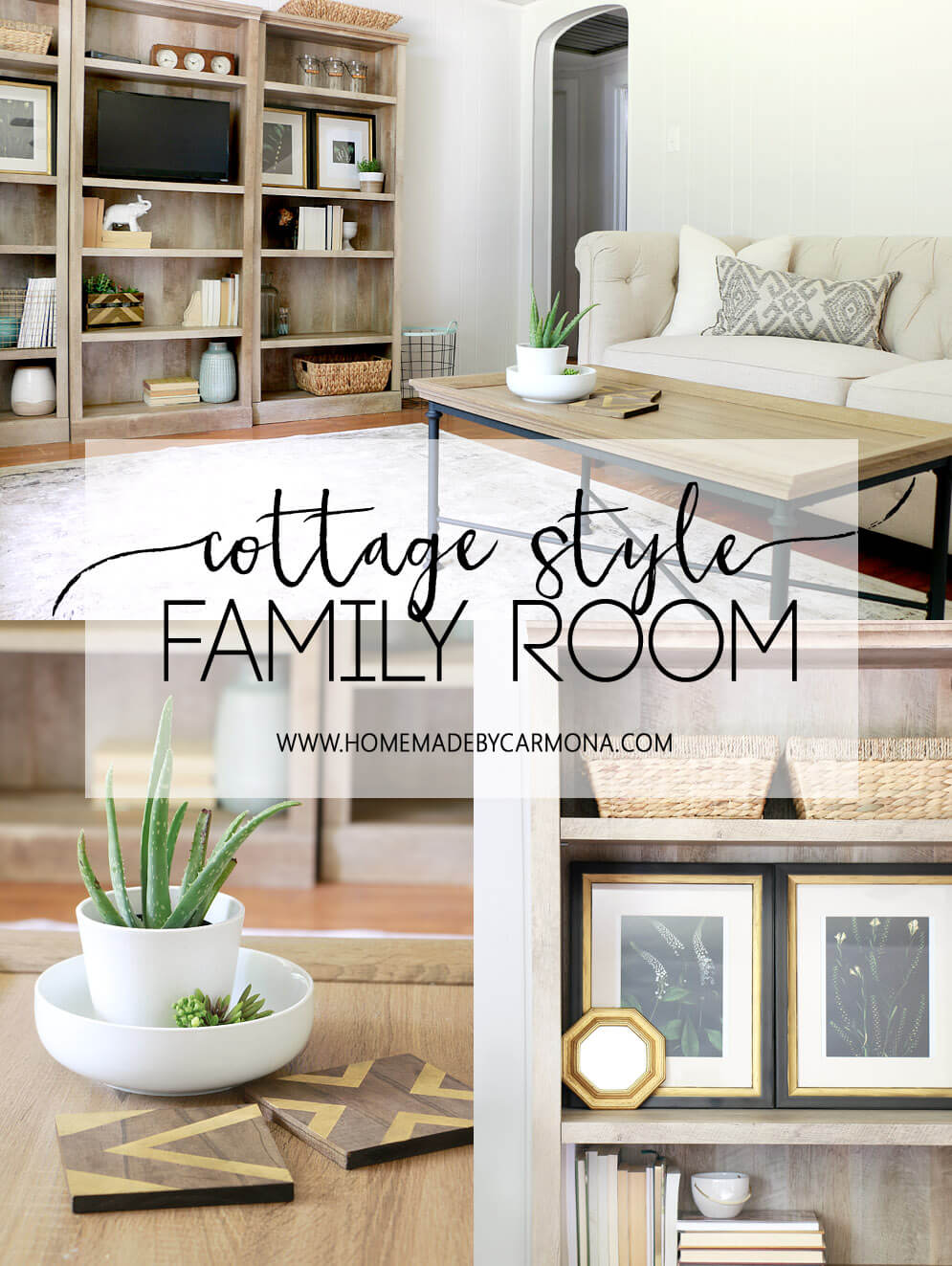 *This post is awesomely sponsored by Better Homes and Gardens brand found exclusively at Walmart!
Guys, I'm so excited to share some big news! After much debate about what to do with our guest house (turn it into a studio? rent it out?), we have decided to turn it into a cute cottage retreat and put it on on Airbnb! Okay, so we are in the middle of nowhere, it's just us and the woods. But hey, what a beautiful place for those who just need time away from all the hustle and bustle!
The cottage got a big kitchen makeover earlier this year, and I thought I'd work on the adjacent living room to get it ready for it's Airbnb debut next month. This is what the space looked like before (excuse the pictures, these were taken right before we moved to the property).
[left]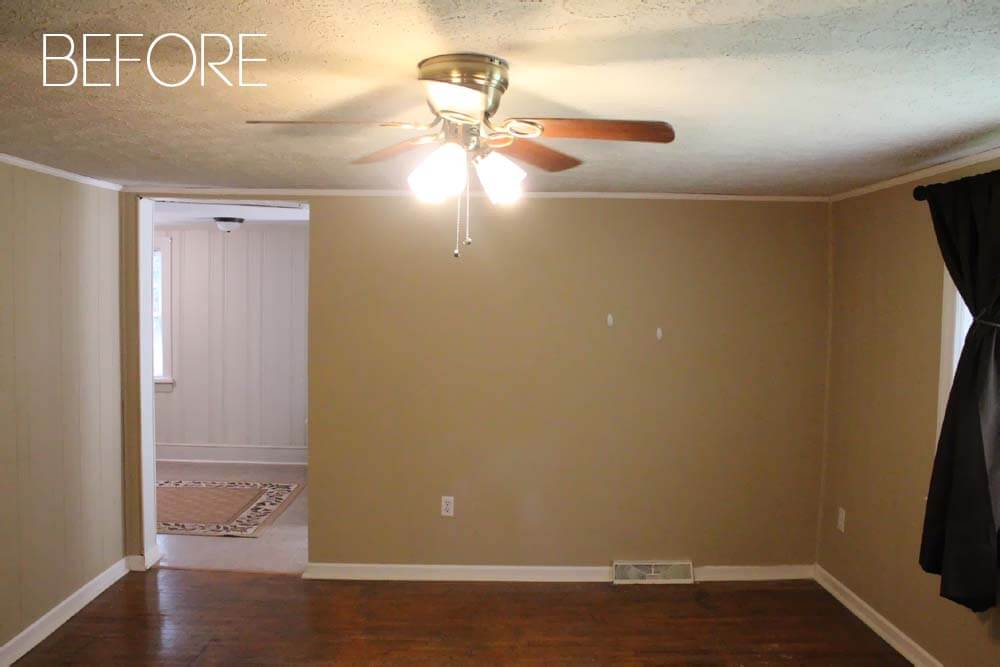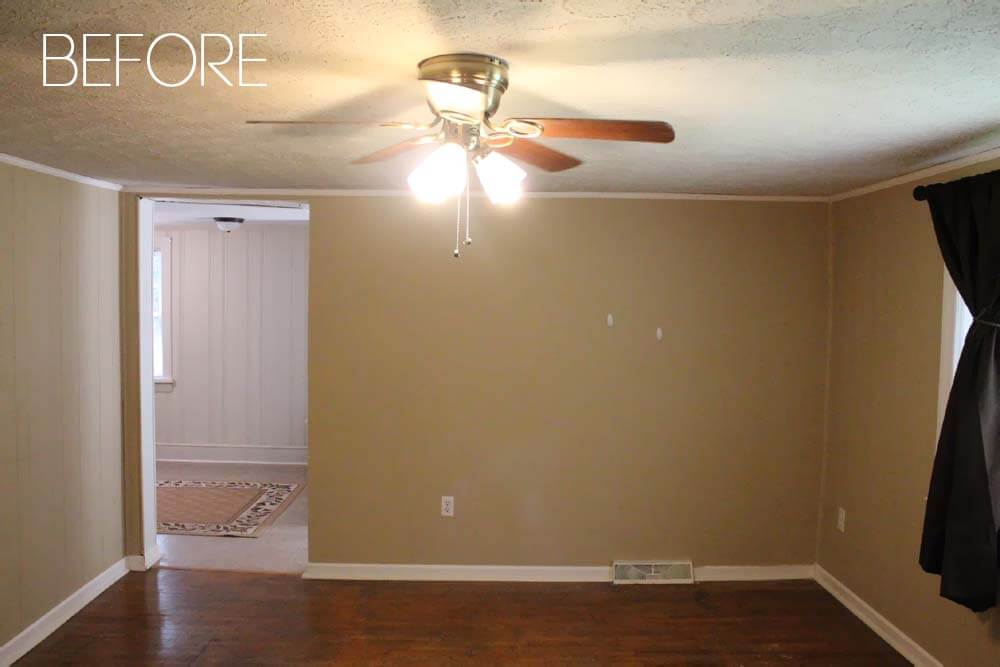 [/left]
[right]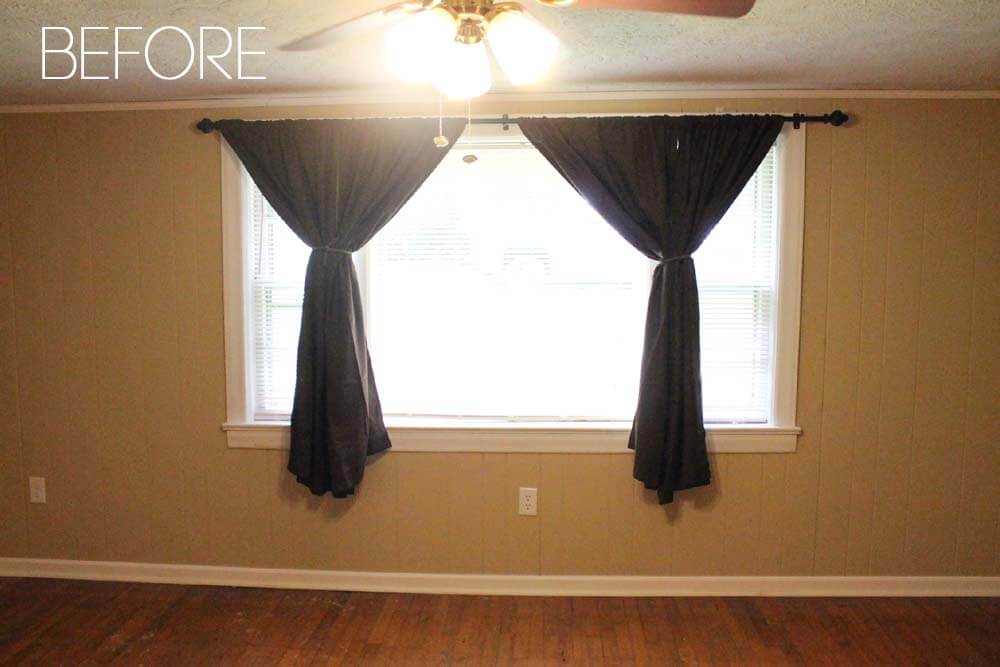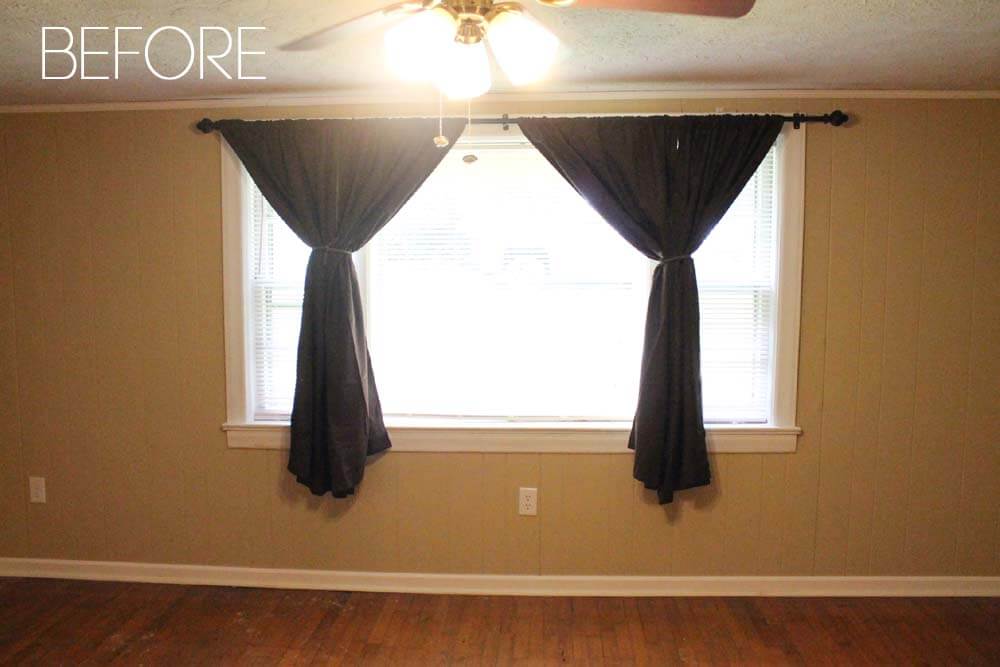 [/right]
A whole lot of boring, plain, ugly, and although you can't see it in the pictures, filth.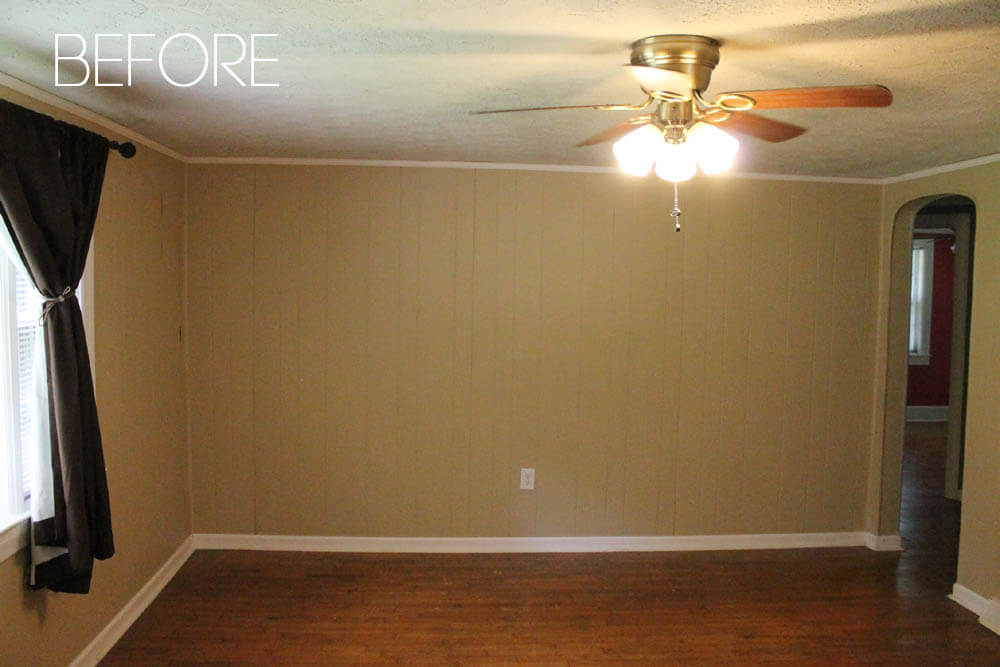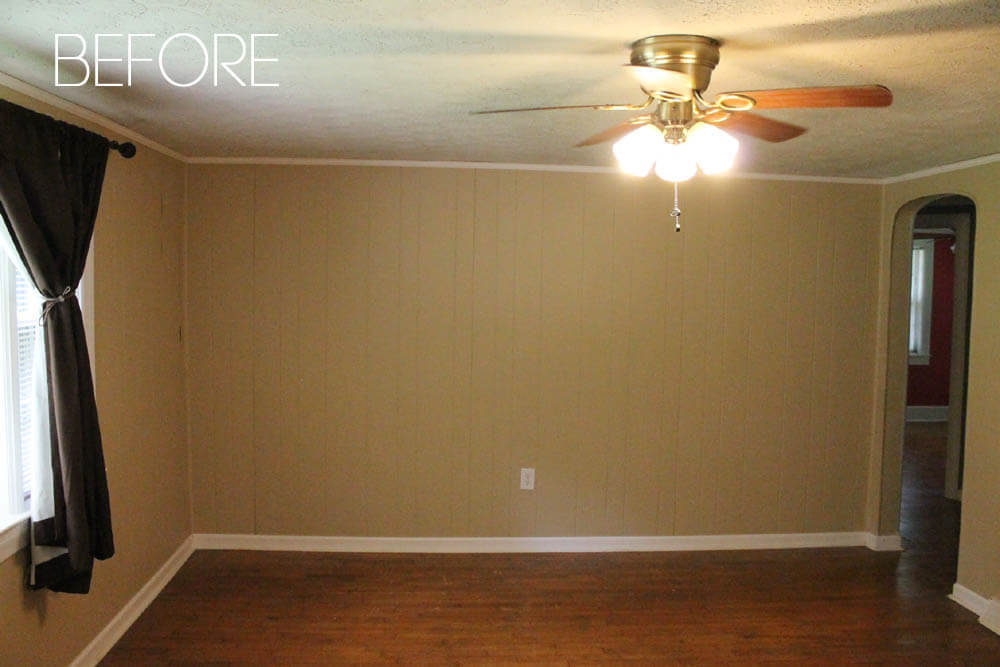 See what I mean? Nothing about this box says come lounge here, come enjoy some time relaxing or even quality time with the family. I really wanted the space to have a warm and cozy feel. I want it to be a space that draws you, makes you want to sink into a comfy chair with a good book and your favorite beverage. Or a place that you feel like gathering with the family after a long day of vacation travel, to feel more at peace and at home than you would in a hotel, and experience that authentic home-away-from-home feel.
I really wanted the space to have a warm and cozy feel. I want it to be a space that draws you…
This wasn't that. However, after a can or two of a nice light paint color, the space really perked up…then all it took was a few beautiful pieces to start the transformation process. And I say start, because truth-be-told, I still haven't searched for the perfect art pieces for the walls, or gotten all the plants I want in the room, or finished stocking the shelves with all the books I want to put in there.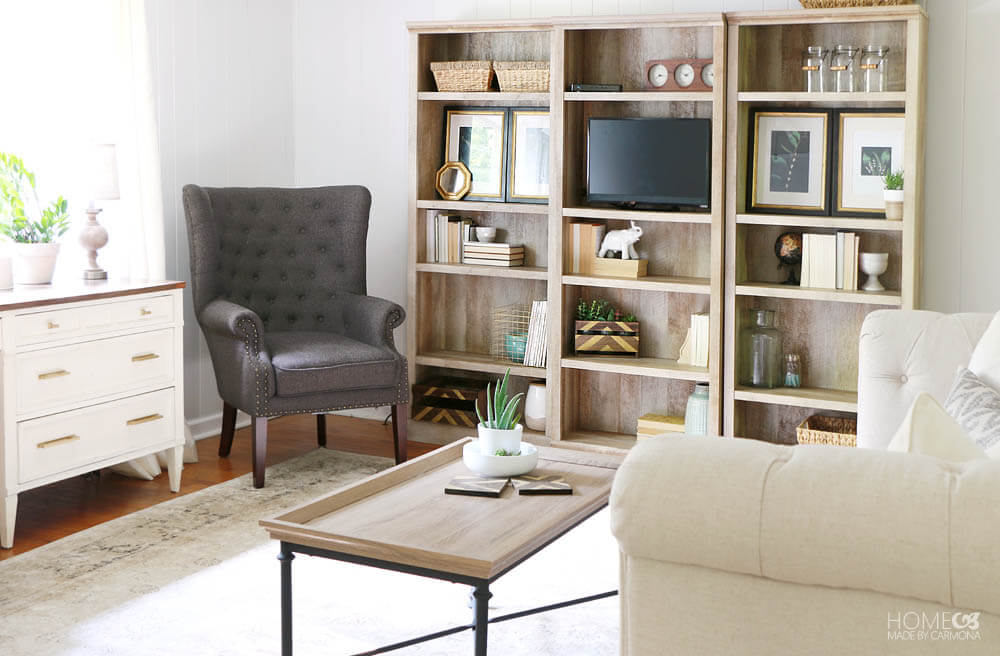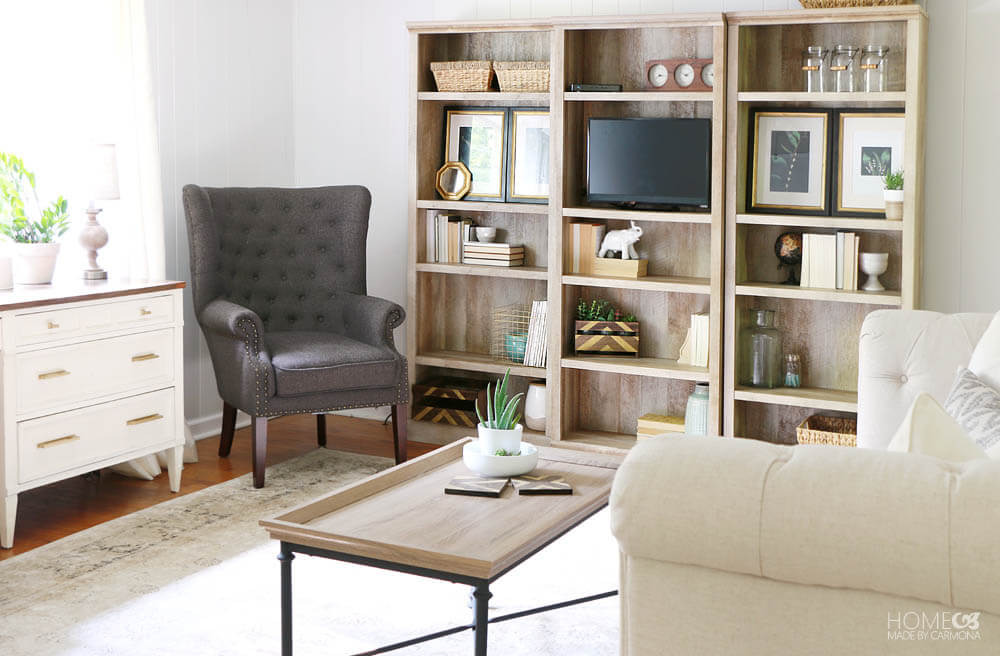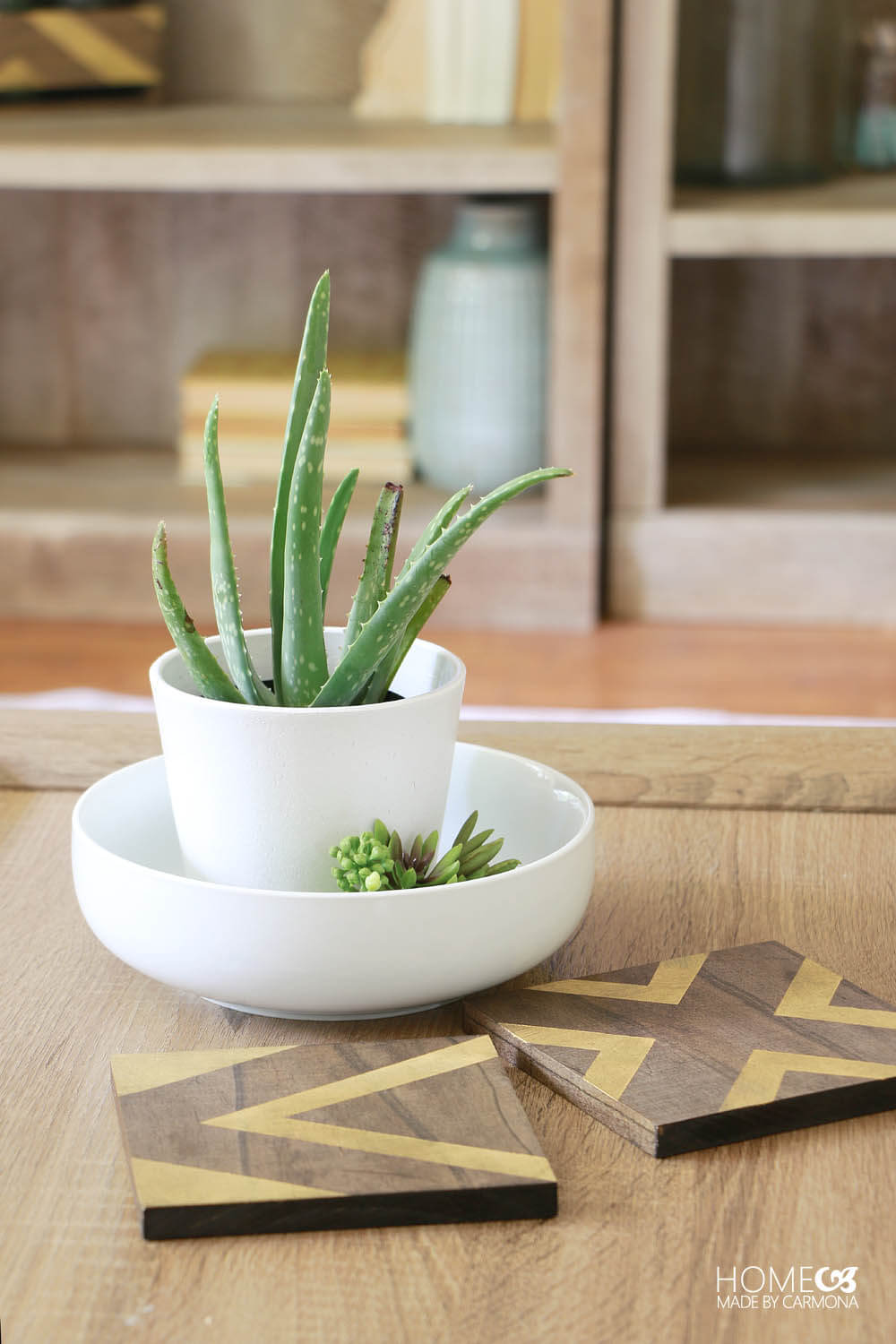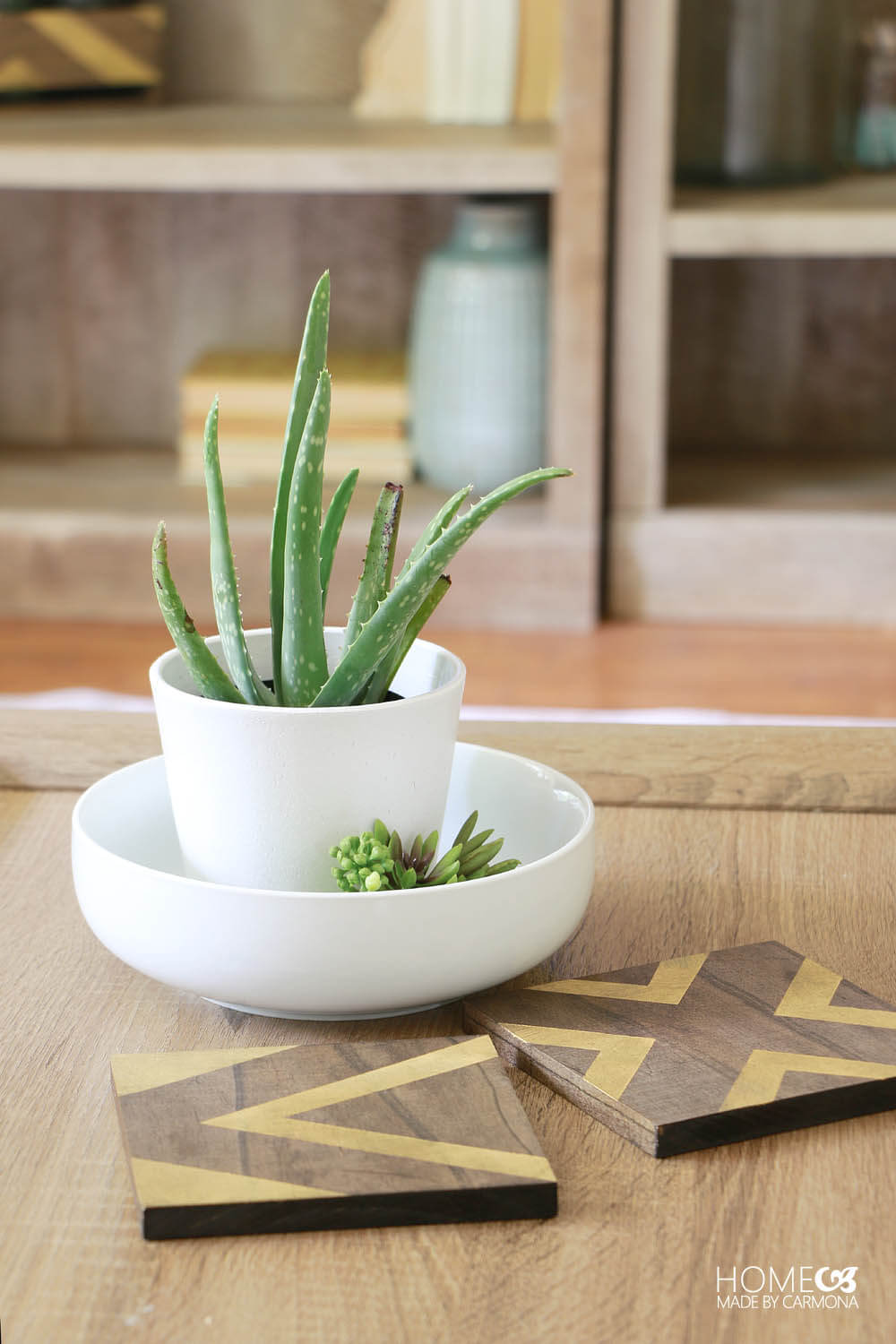 There is still much to do, but oh my goodness…doesn't it just look and feel SO much more polished now?
This trio of bookshelves is perrrrfect for the cottage. It has that rustic weathered look that brings so much charm to the space. These are the Better Homes and Gardens Crossmill 5-shelf bookcase carried exclusively by Walmart. It also comes in a really cool walnut finish which is darker, but I just loved this lighter weathered finish for the space. I already owned one (remember how I used it in my previous home's kitchen as a makeshift pantry?), and the moment I saw it in the cottage on moving day, I knew I had to fill this empty wall up with them.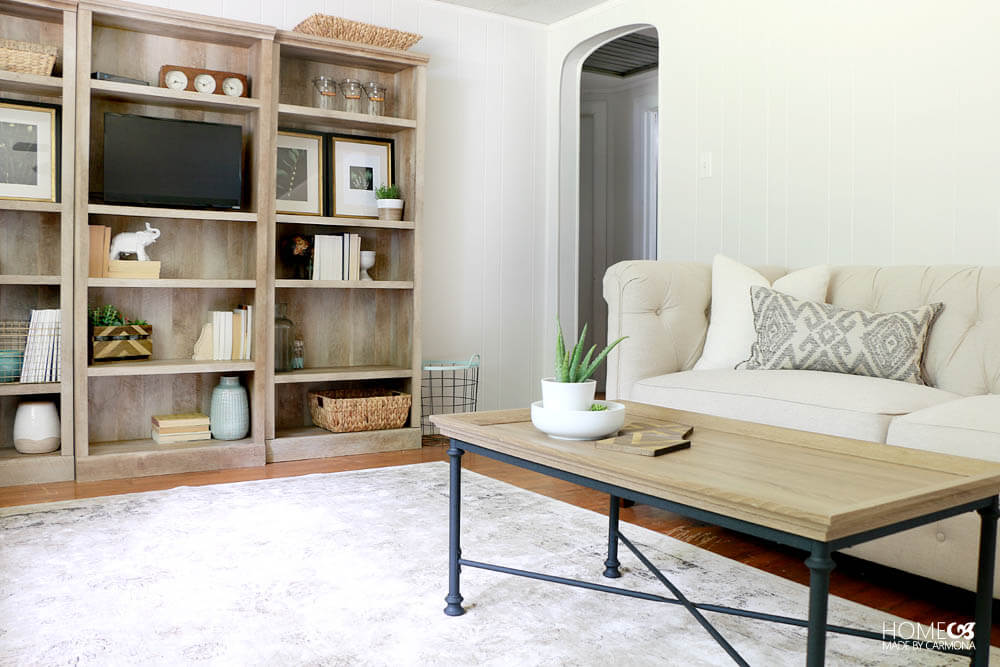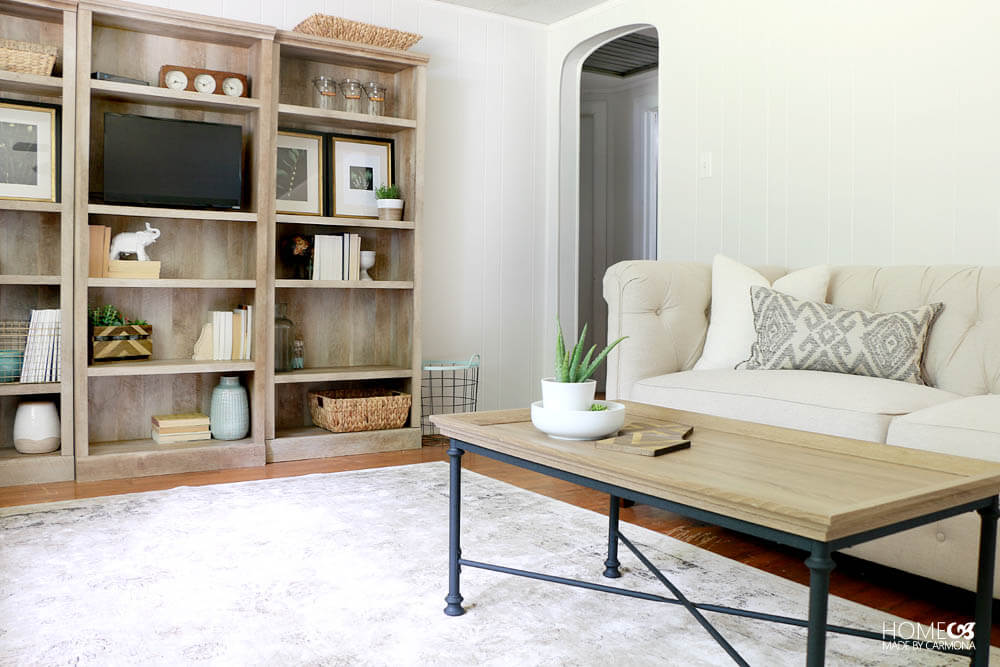 I placed these shelves so the middle one pulls forward a bit while the other two are flush with the wall. It makes it look like it was a custom unit meant to be in a grouping of three.
Then came the styling…so, bookshelf styling isn't exactly my forte, but with the right pieces anyone can be up for the challenge.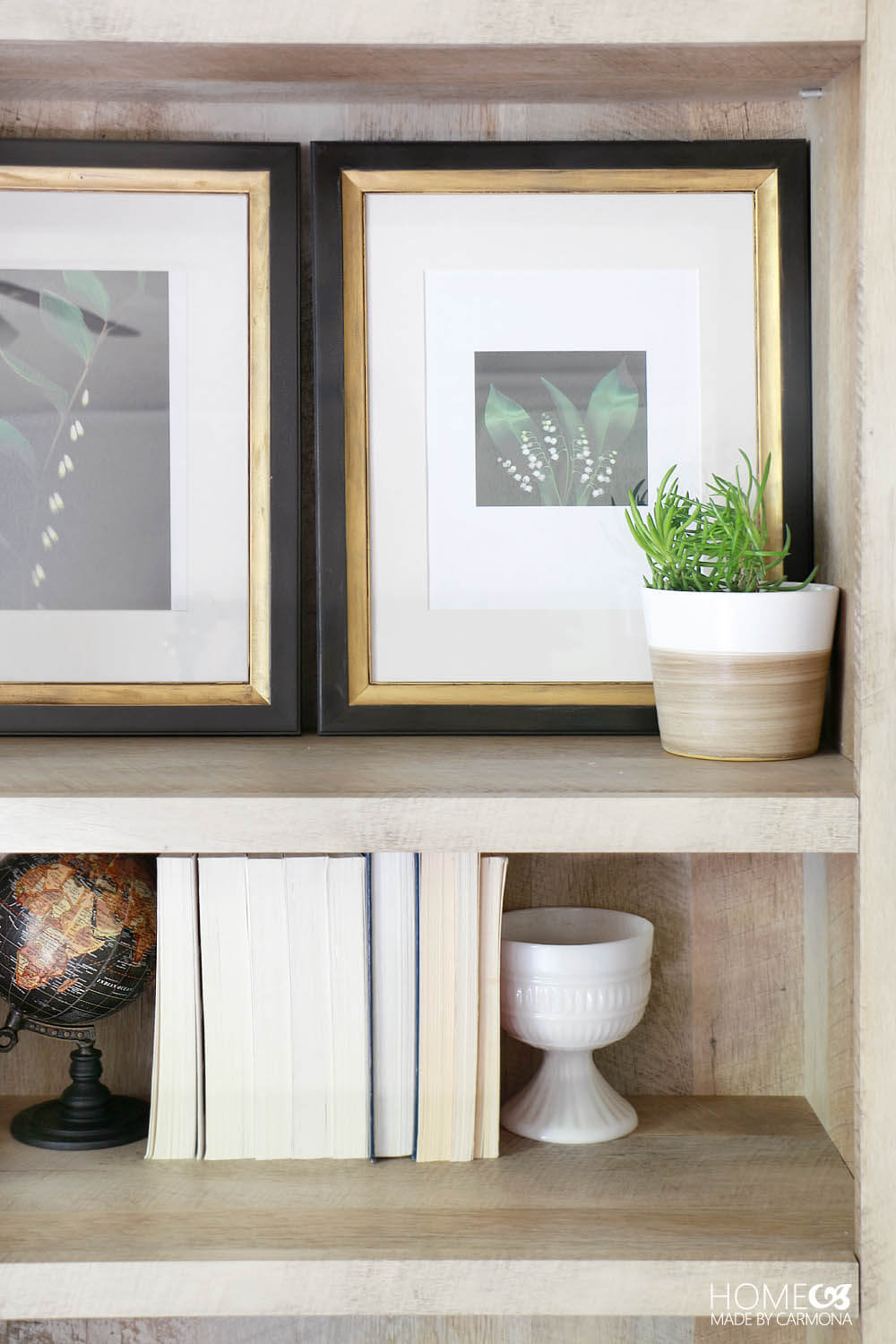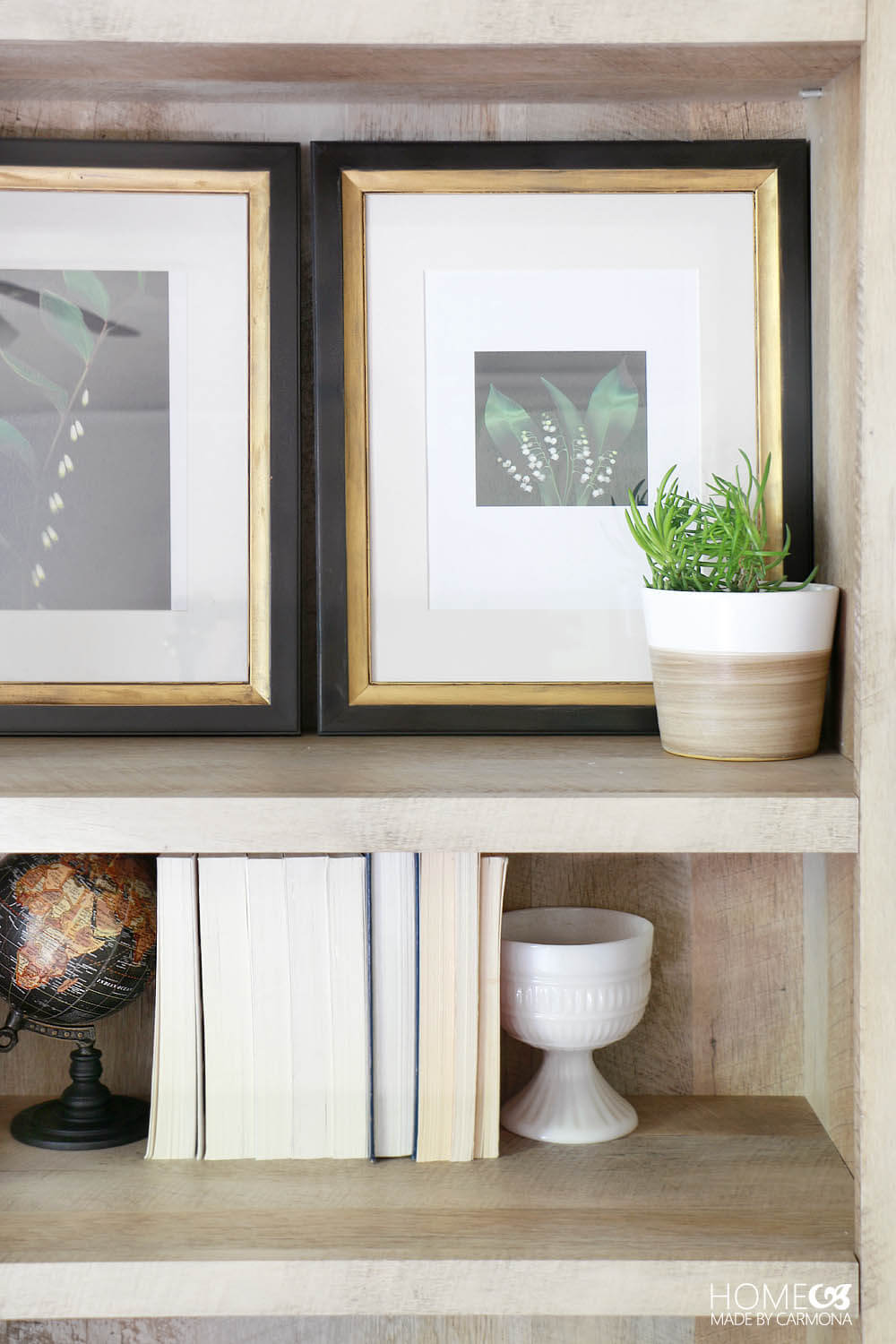 I adore these pictures I lined the shelves with. You might not realize it, but these frames are actually the Better Homes and Gardens mahogany frames, which I decided to spray paint black and add gold rub-n-buff to the inside edges. I like the mahogany finish, but I really wanted to add a couple touches of that old world traditional elegance to the space, and I thought this would be a fun way to do that.
Then the prints all came from the same botanical book…a great way to get an entire wall full of art without the huge price tag.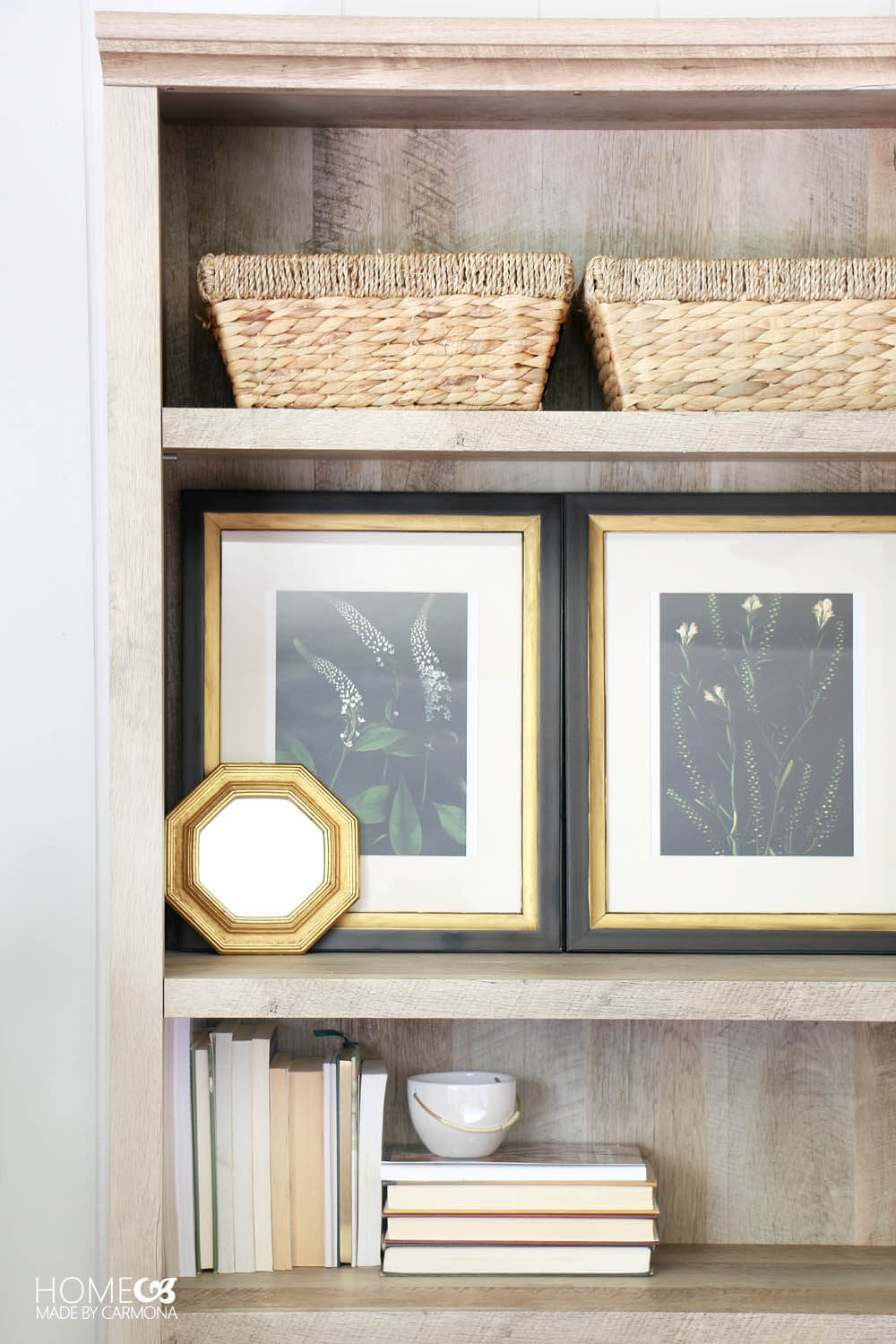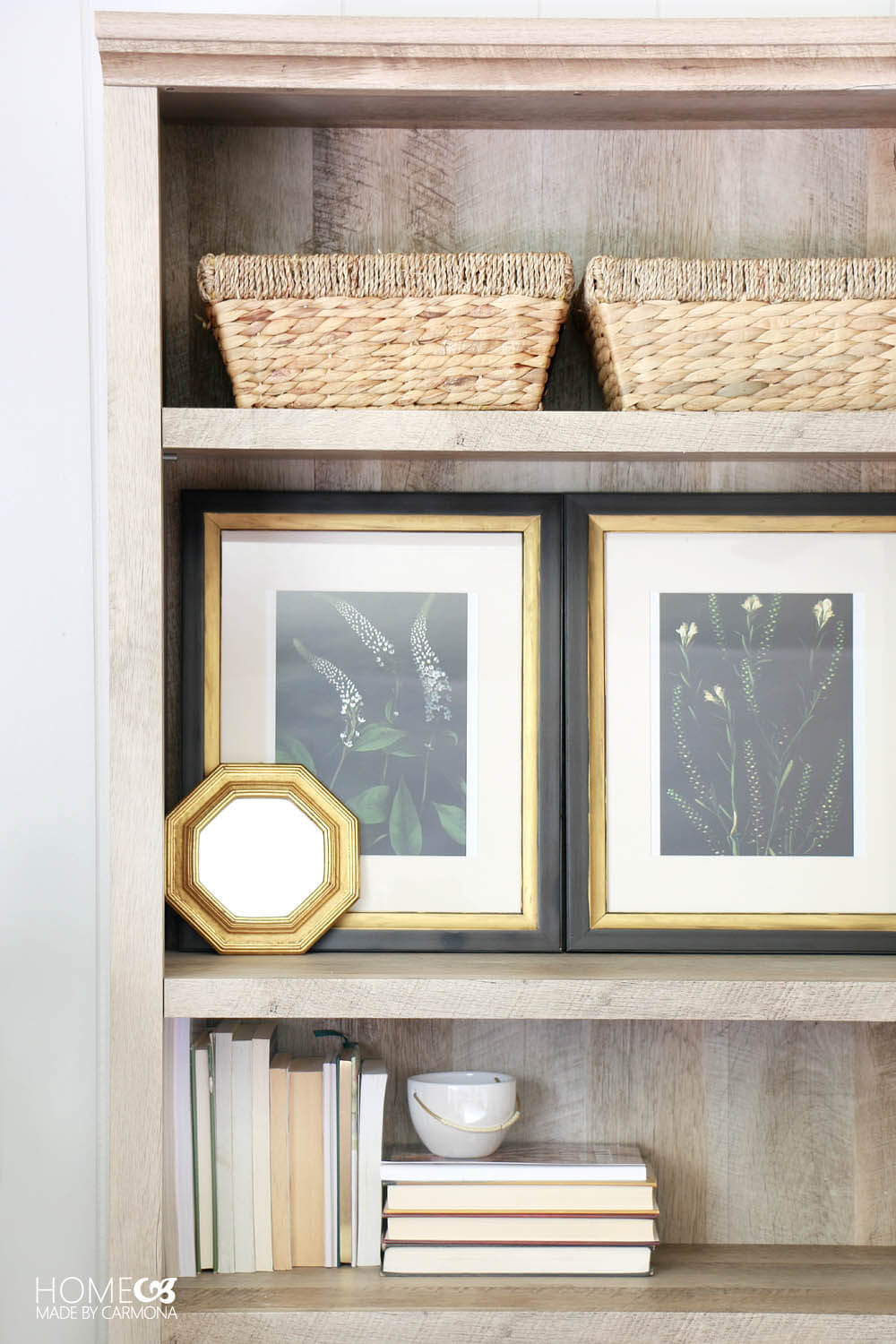 Is it weird that I turned all the books around for the photo? Hahaha! They won't stay spine-side back, but until I can finish filling the shelves for a cool sharing library for my Airbnb guests (take a book, leave a book!), I thought it looked a little more polished like this. Most likely I will pick up more of the BHG Hyacinth baskets to hide books in…
I think the Better Homes and Gardens River Crest coffee table goes beautifully with bookcases, don't you? Not too matchy matchy since they aren't from the same collection, but part of two collections that mix perfectly.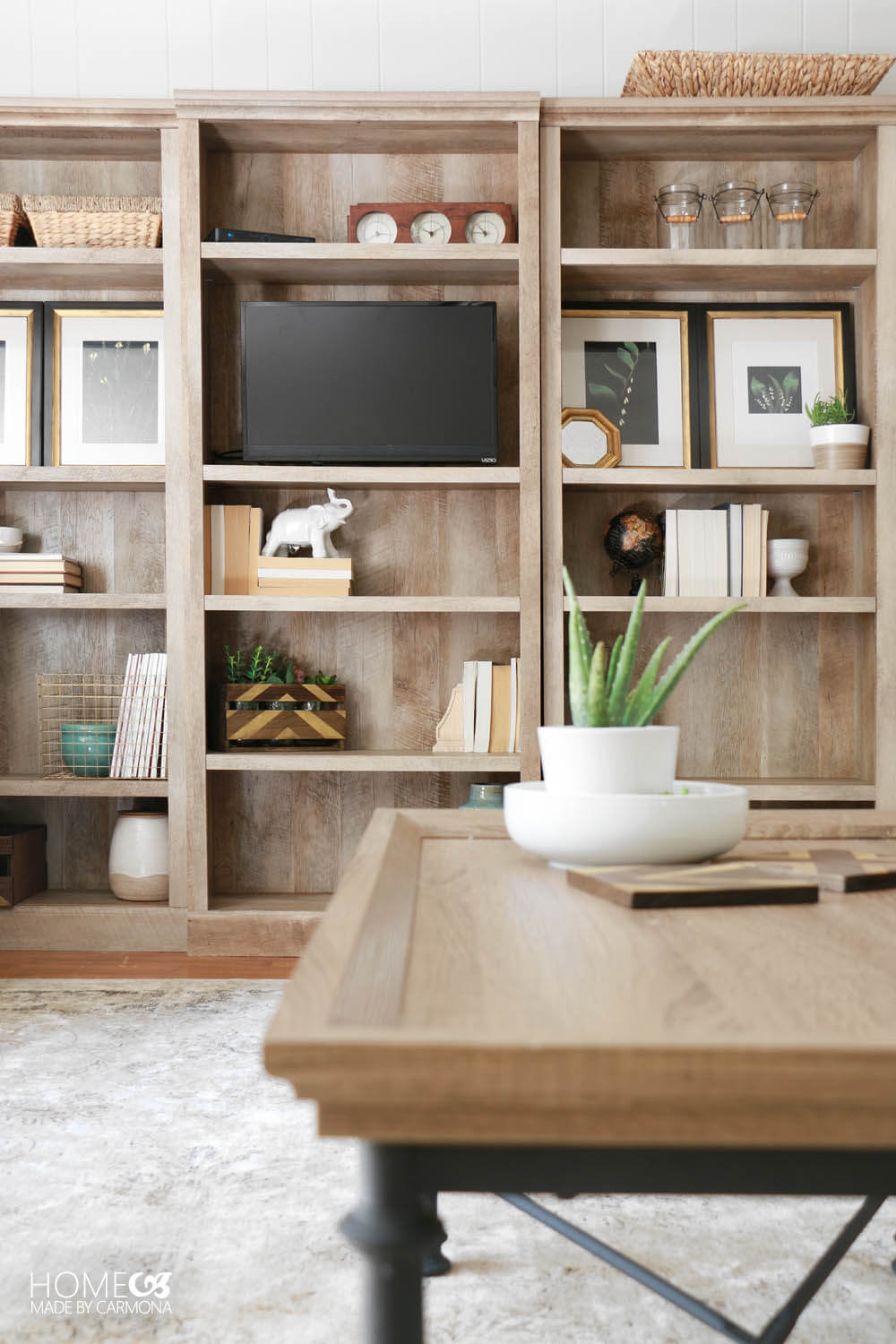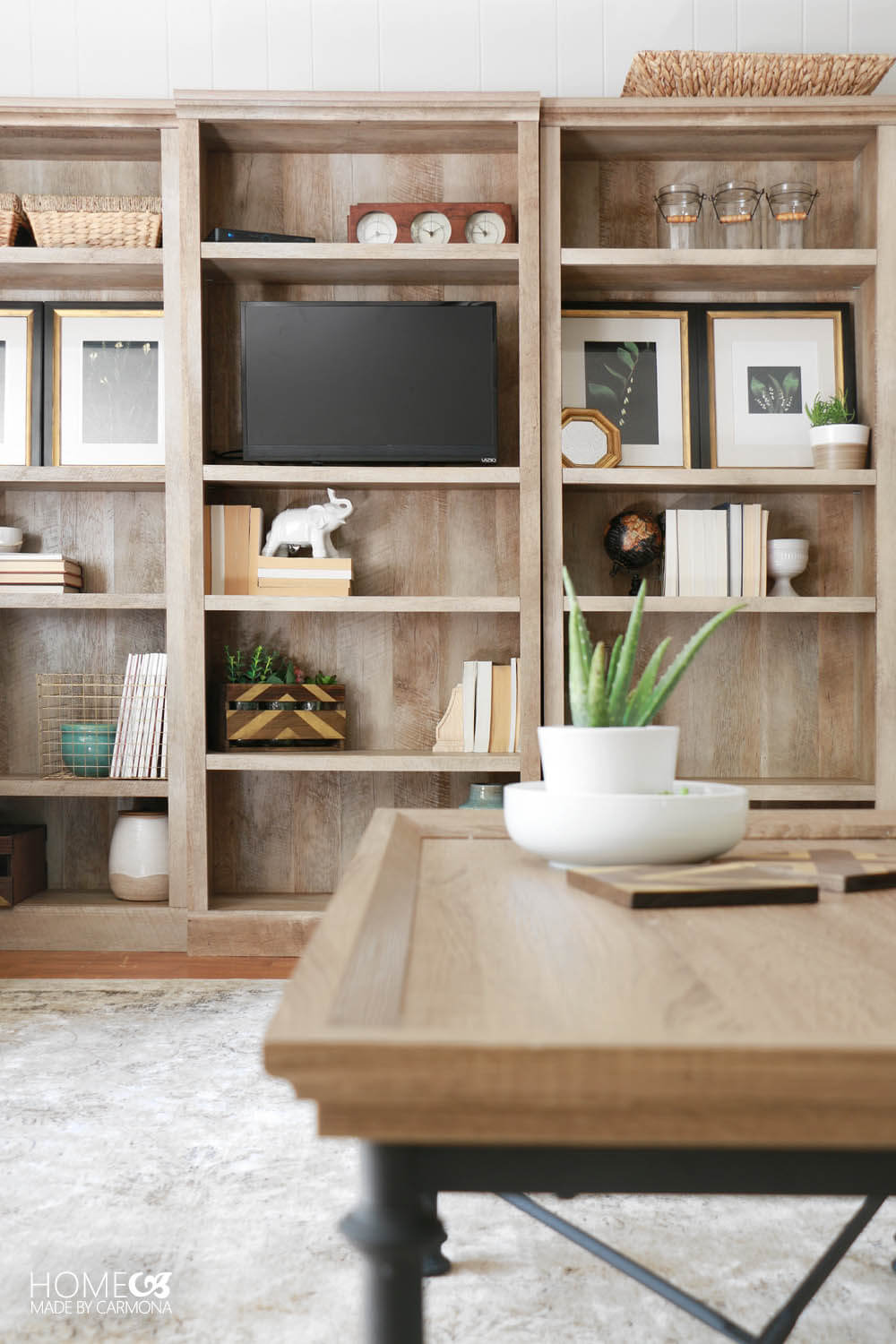 While I was going all weathered wood wild, I added one last piece to the mix then told myself that was all the "weathered" I could possibly need in that space. 😀 Well, how could I resist this cute little BHG Weathered Finish table lamp? I'm not sure whether I'll keep it in this particular room of the house since it is just a bit small for the console it sits on, but I like the idea of having extra task lighting in the space.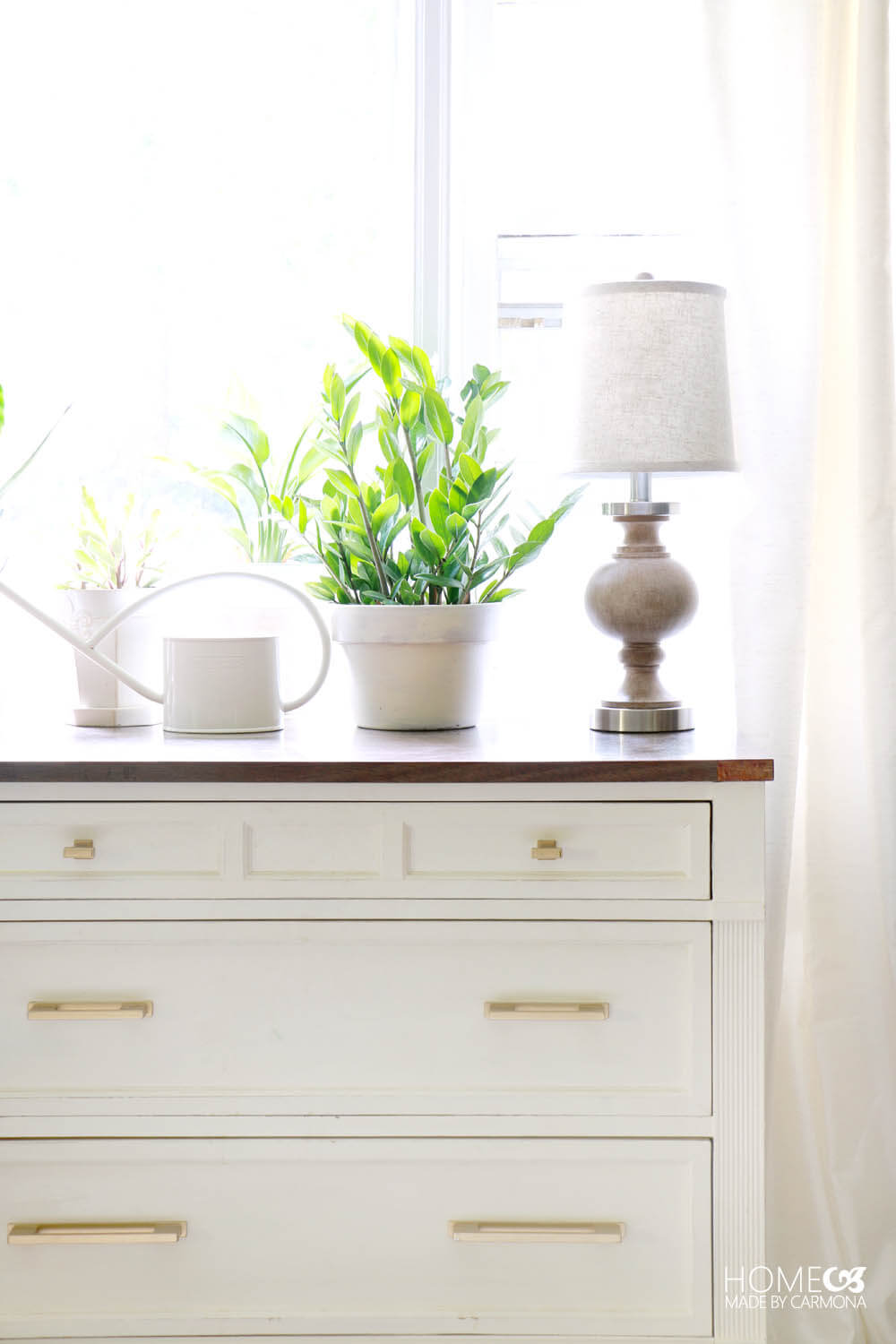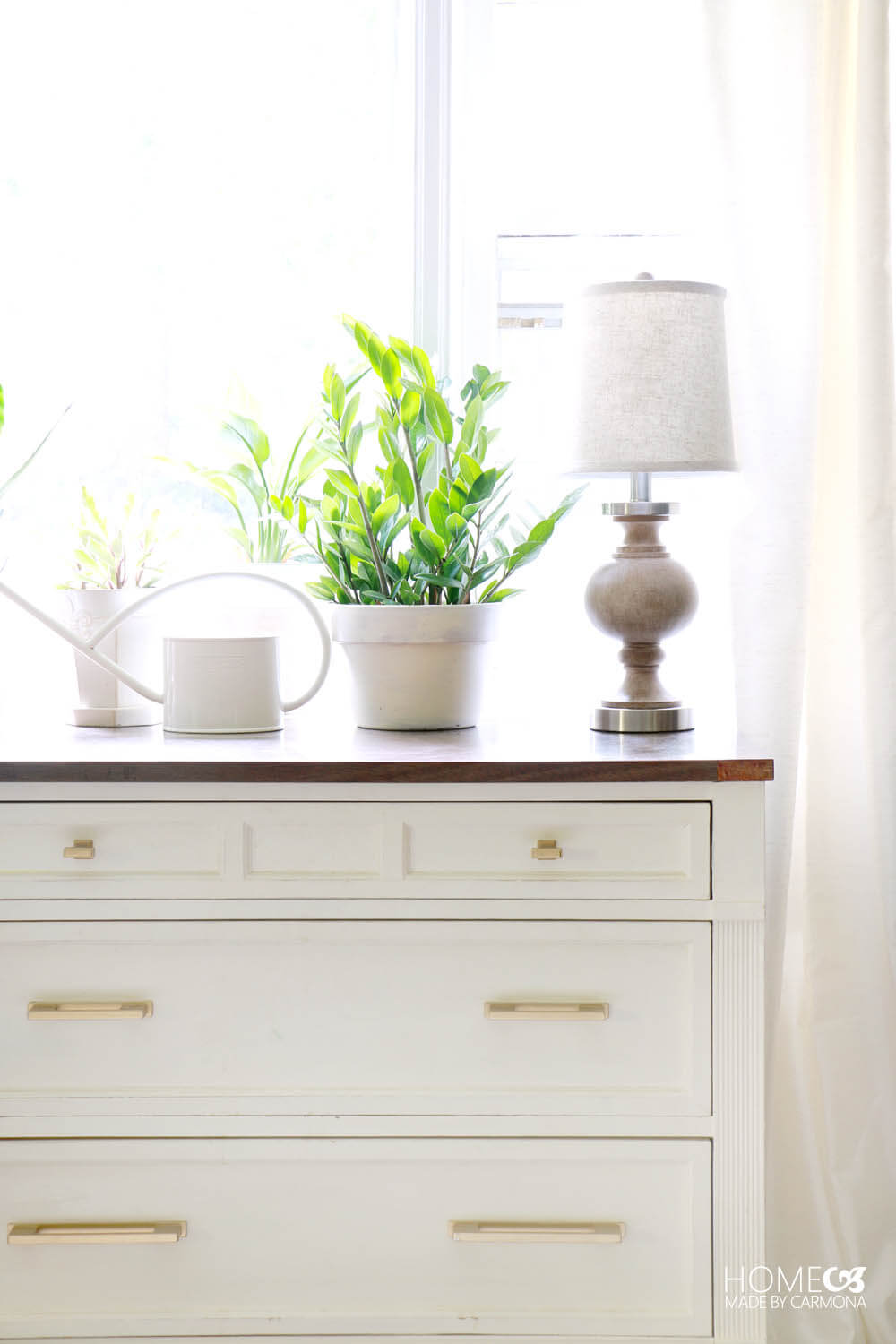 This is a strange departure for me; rustic/farmhouse isn't a style I would ideally want for my home, but I feel very liberated to decorate the cottage with tons of modern-rustic weathered pieces, and I'm loving it! I think if I'm going to be true to the cottage theme, I have to just go for what feels right in the space.
I can't wait to find artwork for the walls of this family room, I think that is the final touch it really needs. I'll be on the hunt, so wish me luck.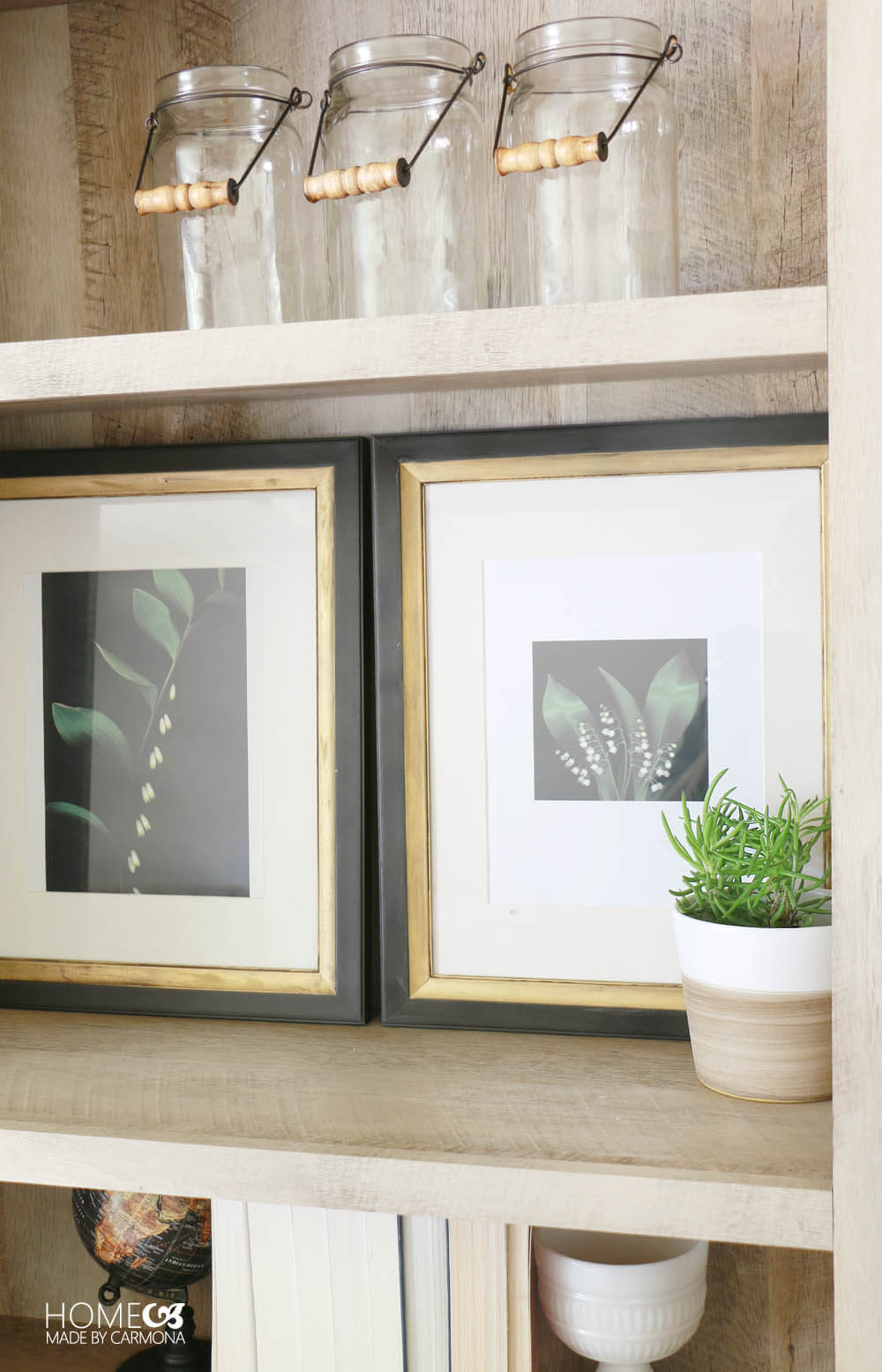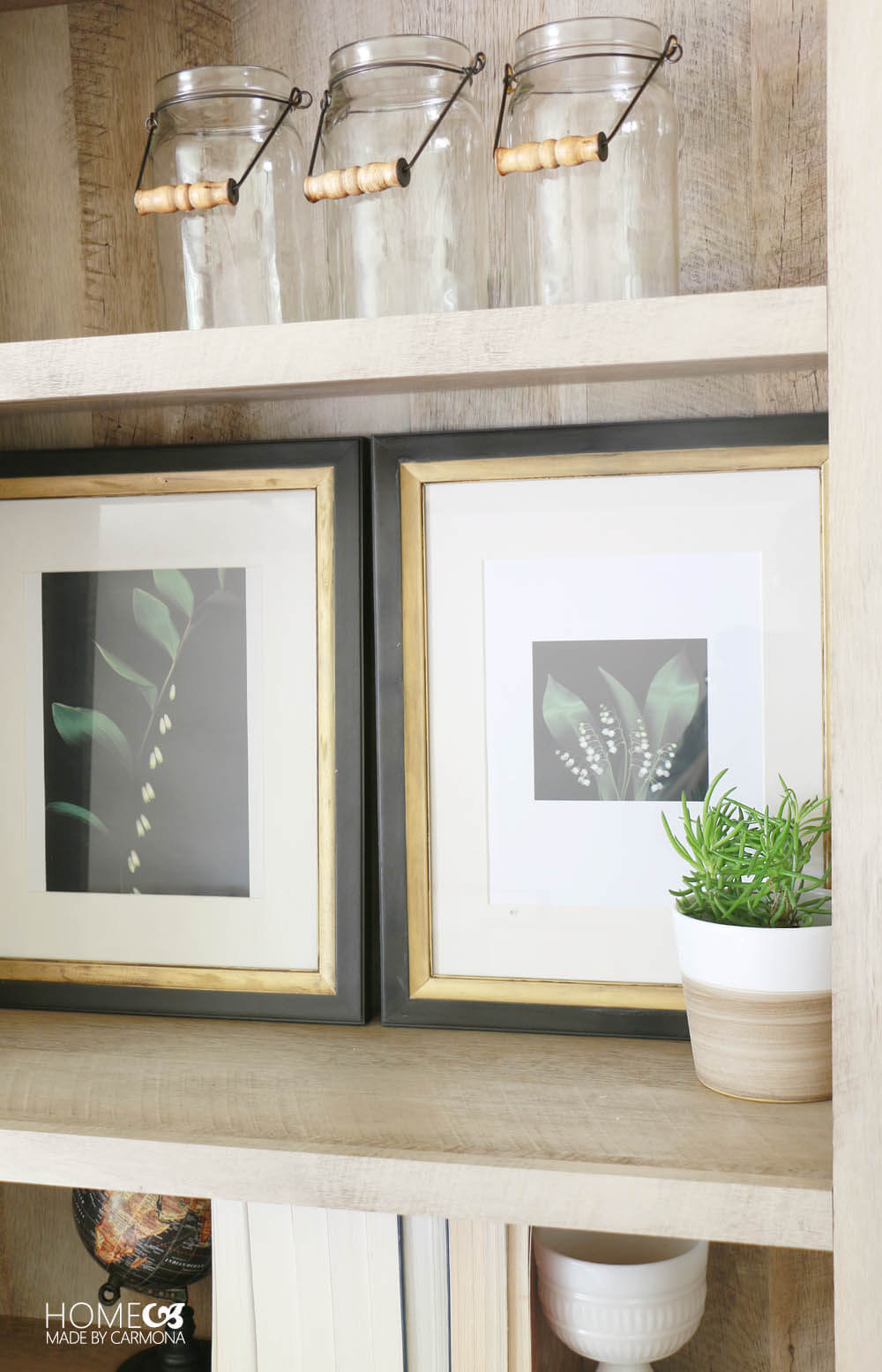 The other rooms of this house are also coming along really well and I'm close to putting this bad boy up on Airbnb. In the meantime, I'm enjoying the stylish and cozy new family room. Is it awful that I occasionally sneak up to the cottage and relax while watching a little HGTV up there from time to time?
It probably doesn't help that I stocked the newly remodeled cottage kitchen with all kinds of yummy goodies.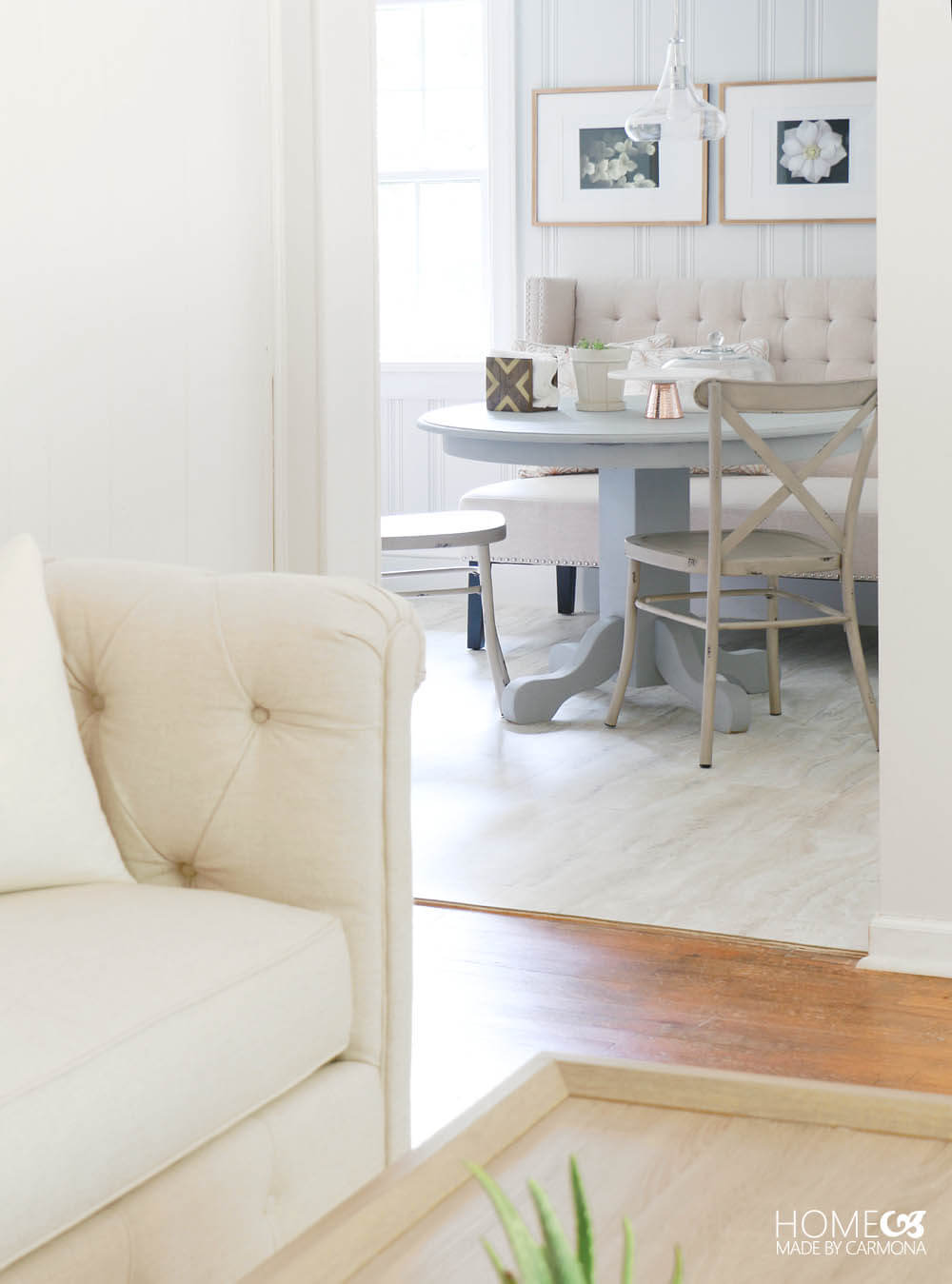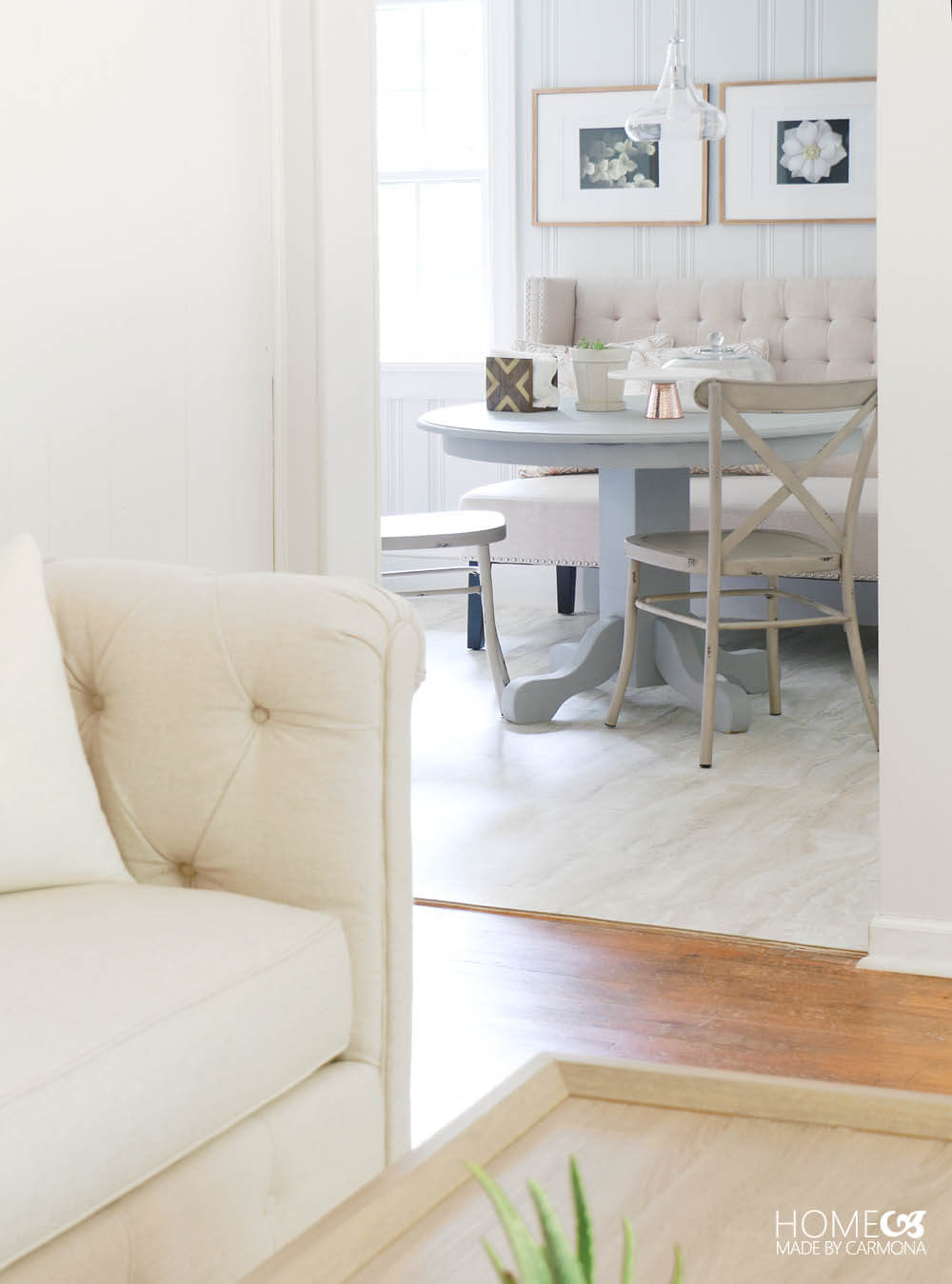 And once in a while I like to just enjoy the view! From the couch you see straight into the cute eating-nook, and from the writing desk in the family room (which is across from the couch), you can see into the kitchen, and out the windows in either space you see enchanting woods and nature all around…what a beautiful view inside and out!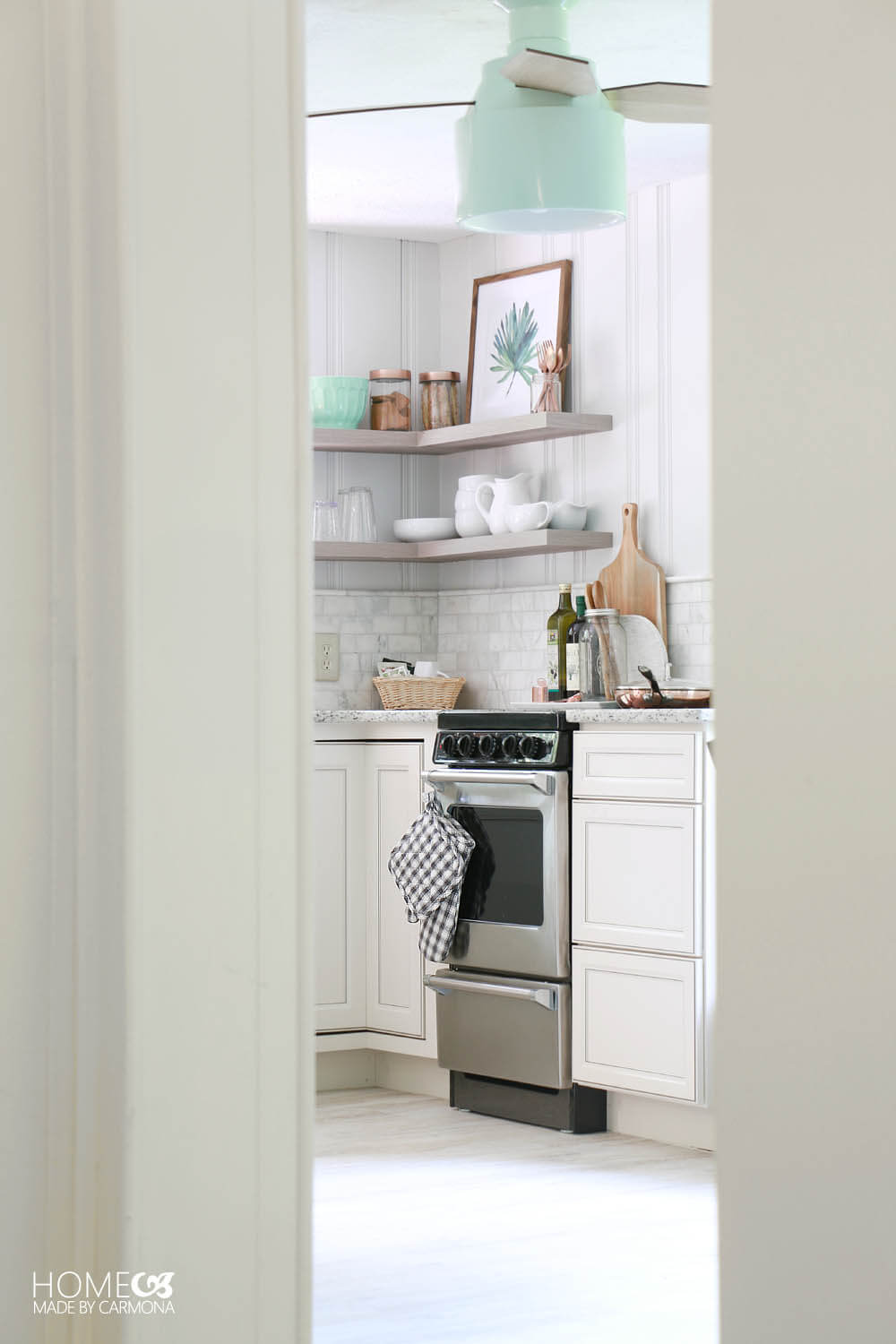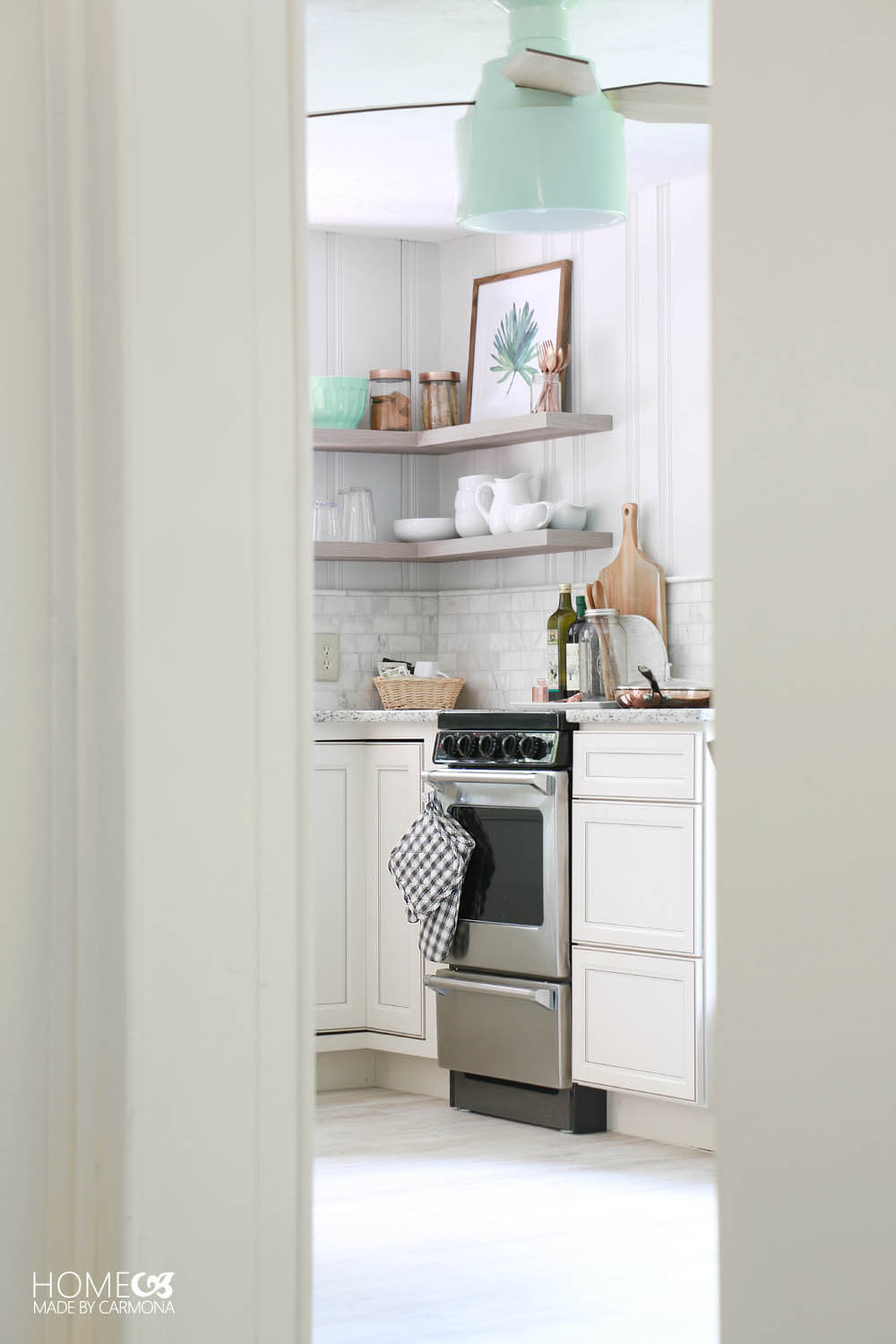 [col1]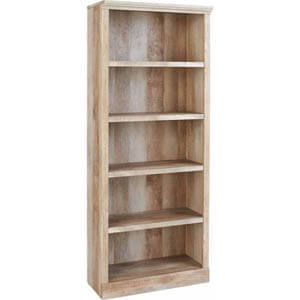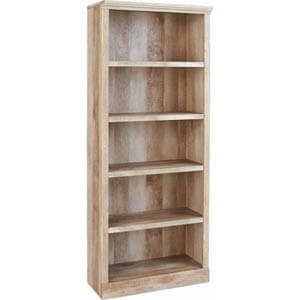 [/col1]
[col2]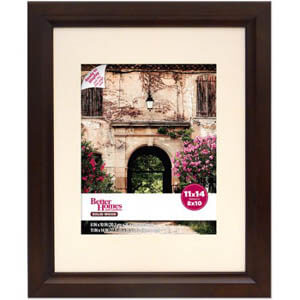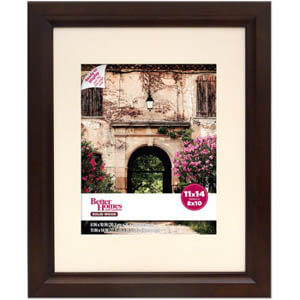 [/col2]
[col3]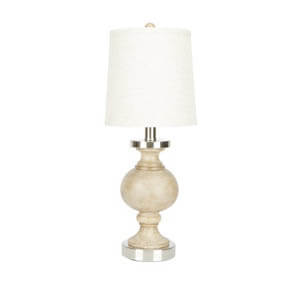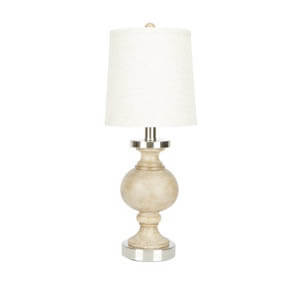 [/col3]
[col1]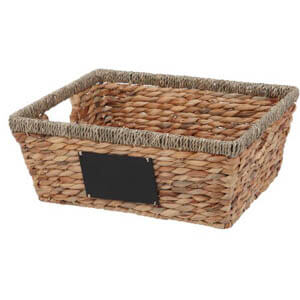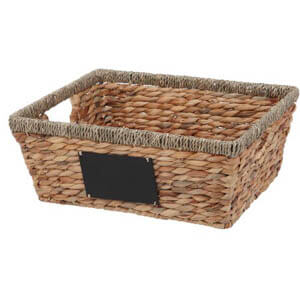 [/col1]
[col2]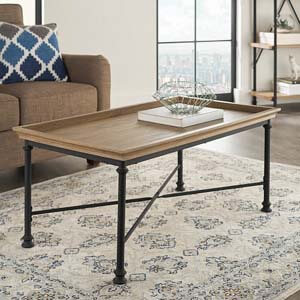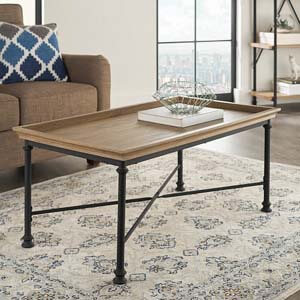 [/col2]
[col3]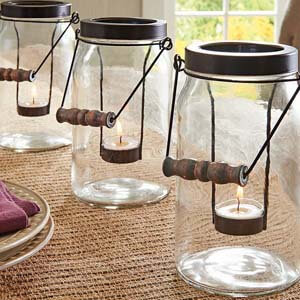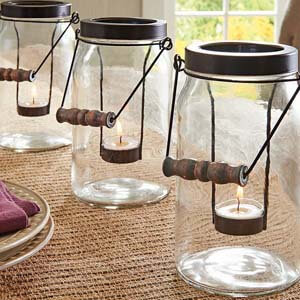 [/col3]
[left]*I am honored (and excited!) to be part of the Better Homes and Gardens Live Better network, and to share a few of my favorite things, projects, opinions, and my own original ideas with you. Thank you to Better Homes and Gardens at Walmart for sponsoring this post. Follow BHG Live Better on  Facebook, Twitter, Pinterest, and Instagram.[/left]
[right]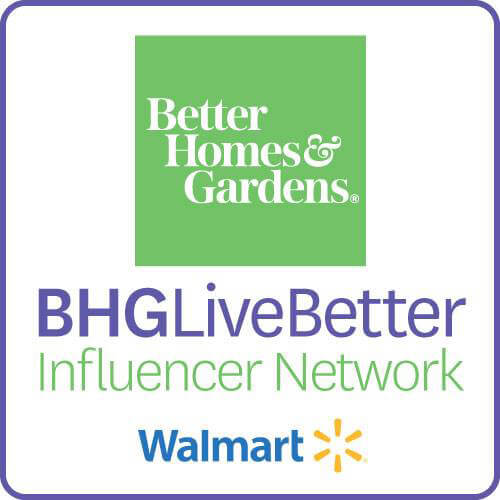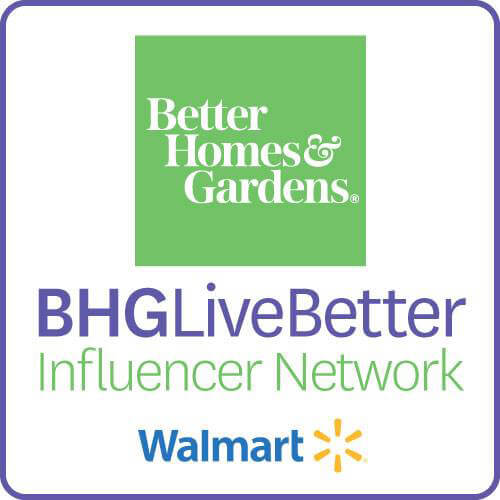 [/right]


[go_portfolio id="decorate_landing_page"]