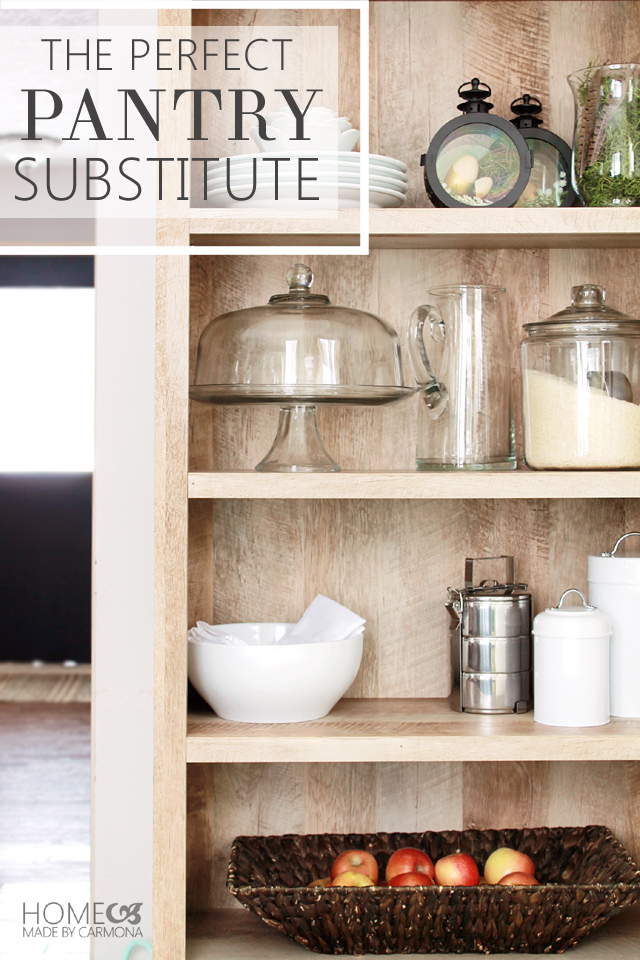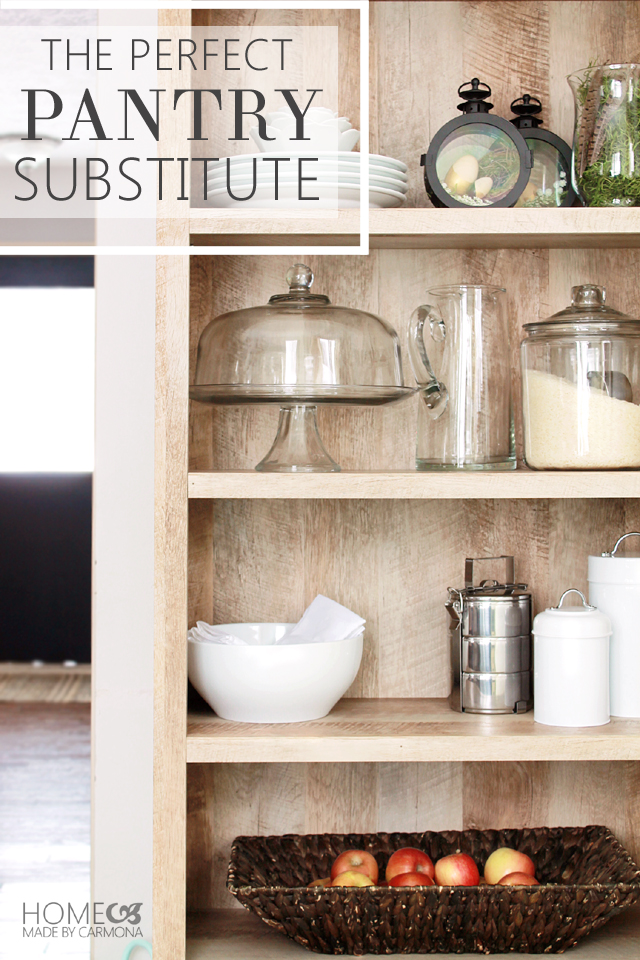 *A special thank you to Better Homes and Gardens at Walmart for sponsoring this post! I'm such a fan! This post contains affiliate links.
I admit it, I covet a really great pantry space <Go ahead, insert dreamy sigh here>. I imagine, in my fantasy pantry the shelves would be lined with perfectly organized baskets and foods, oh and cookbooks! OW! Don't pinch me, I'm trying to dream here. What do you MEAN that if I had a pantry my kids would always be in it, so it wouldn't the crazy awesome fantasy with grocery-store-like shelves? …I don't believe you. 😀 Aw phooey, well a gal can dream right?
I imagine, in my fantasy pantry the shelves would be lined with perfectly organized baskets and foods, oh and cookbooks!
None-the-less, I want a pantry. Just a little tiny one… and since that isn't happening in this kitchen it occurred to me that a bookshelf in an open corner might just be the solution I need! A space where I can store my serving trays, cookbooks, and a few other pretty items I own. It would function like a little teeny mini pantry which is better than what I have now. (It's ok to cringe at the scary before picture.)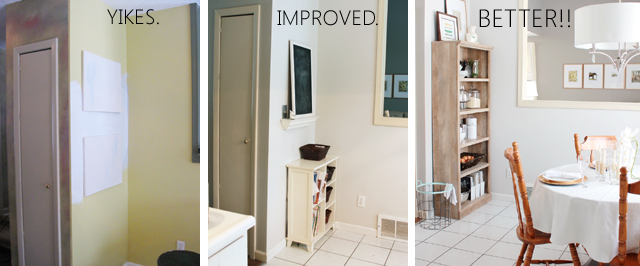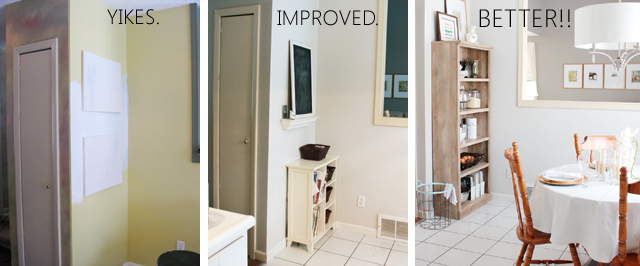 I picked up this gorgeous Better Homes and Gardens at Walmart bookshelf, because every kitchen needs a little bit of rustic charm! I almost went with the 3-shelf version from the same weathered Crossmill Collection so I could keep my chalk board above…but that would defeat the purpose of having more storage.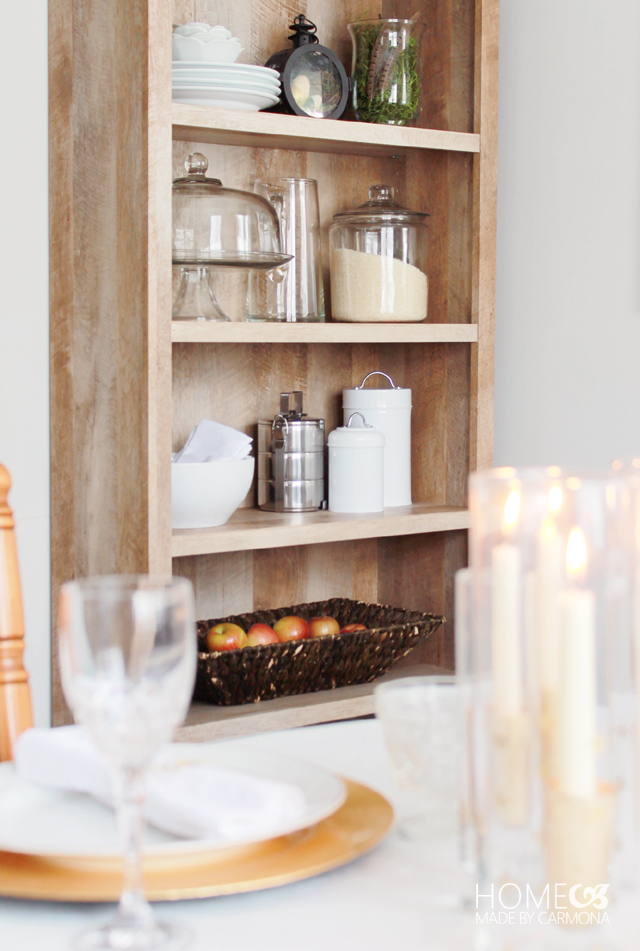 The 5-shelf bookcase was way more storage than I thought a bookcase would be. Yaaay! However, I have way fewer pretty dishes than I thought… boooo. Turns out many of them were scratched or chipped. Of course, that means I finally have an excuse to buy more pretty serving dishes! Yaaay again! I do have a pretty great thrift store nearby with amazing dishes. I got some cute floral bowls for a dollar each at my local Goodwill.
[col3_2]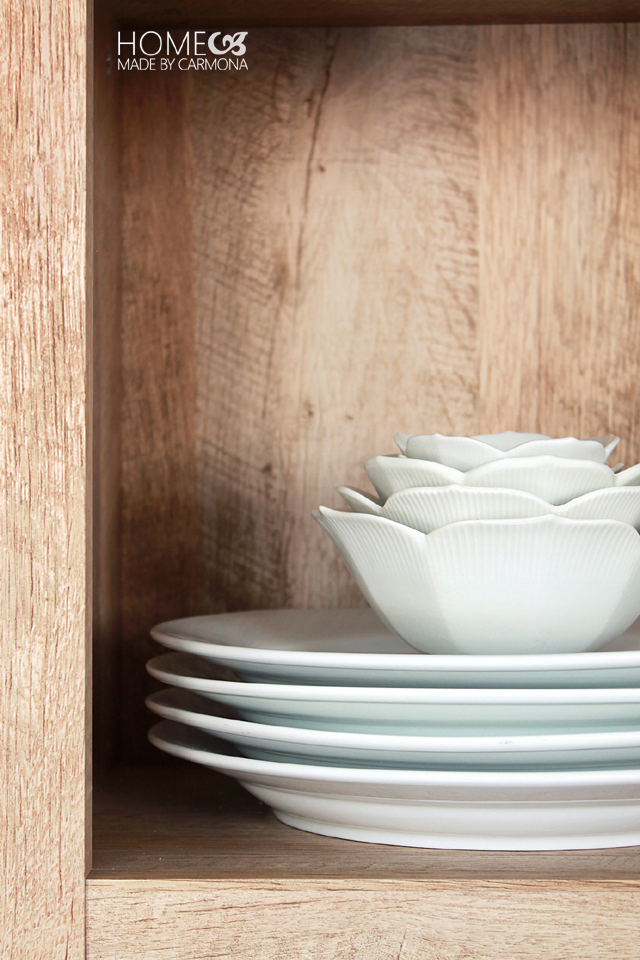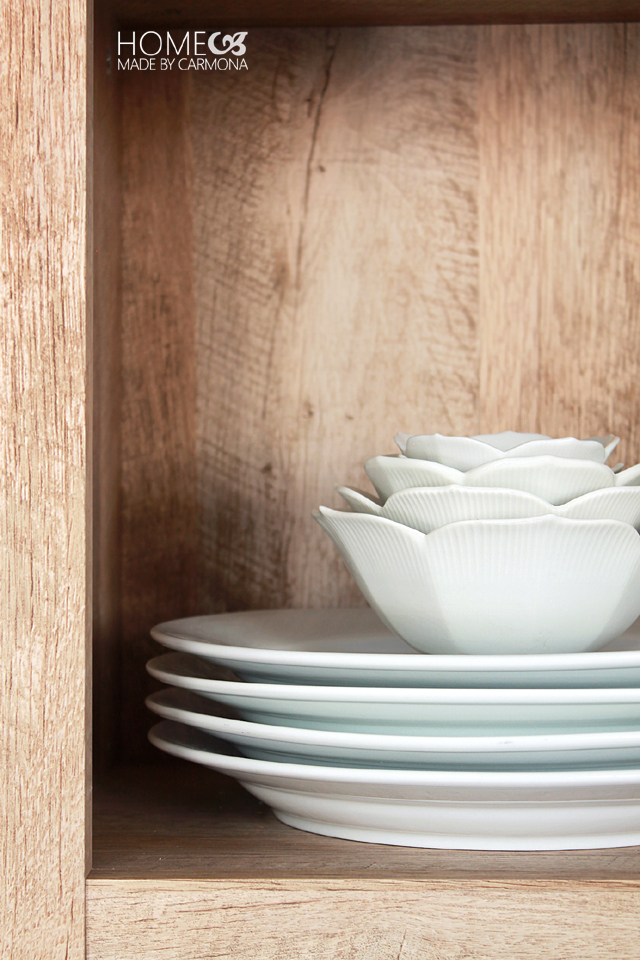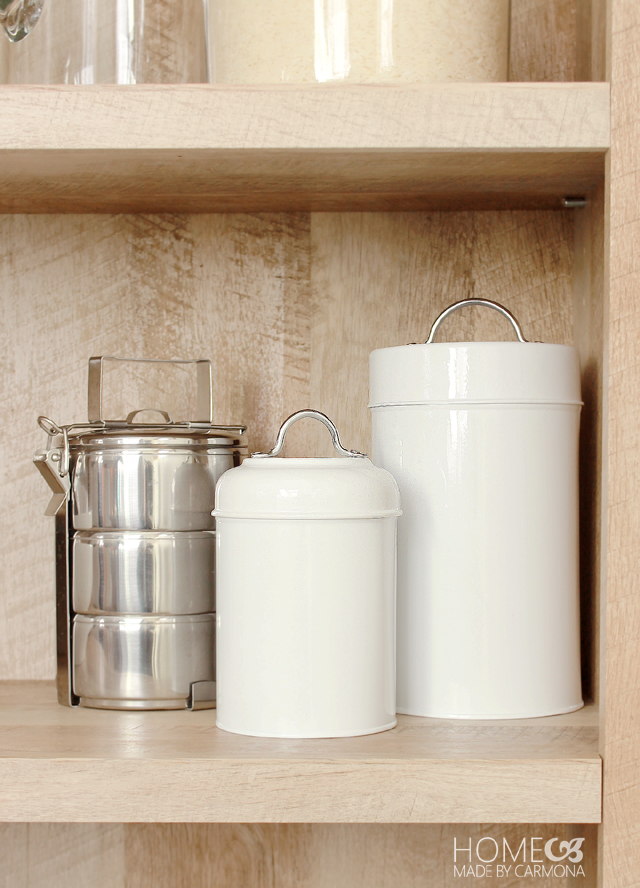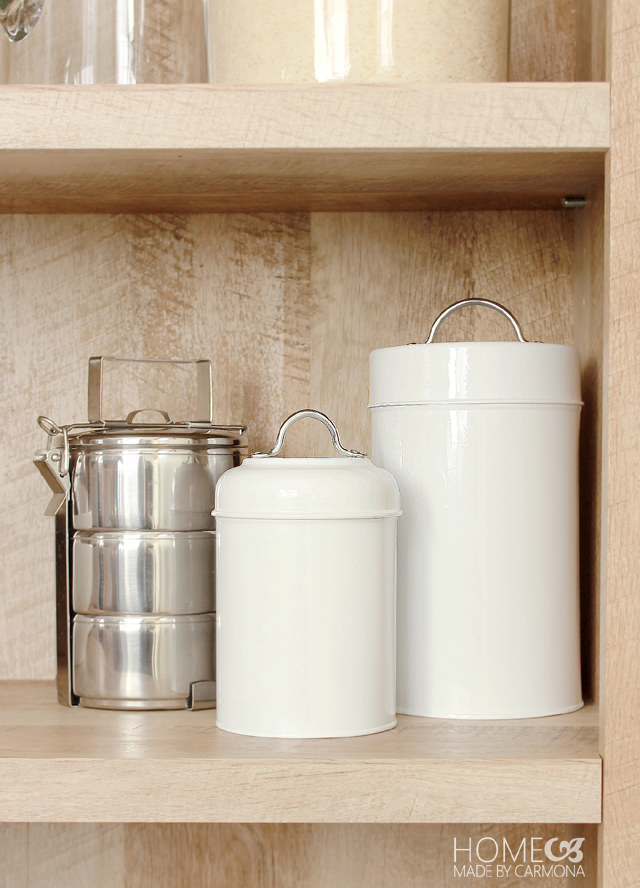 [/col3_2]
[col3_1]


[/col3_1]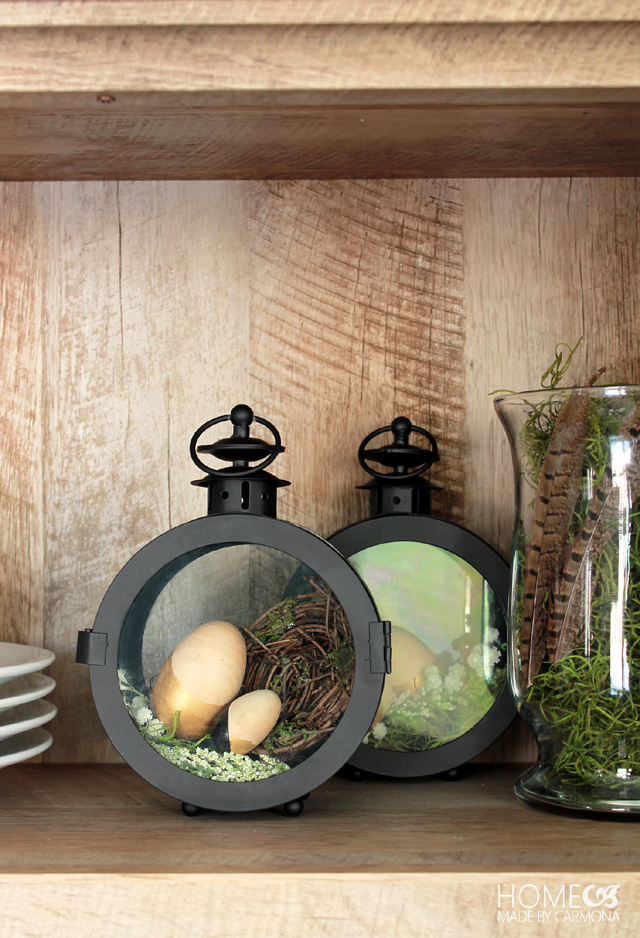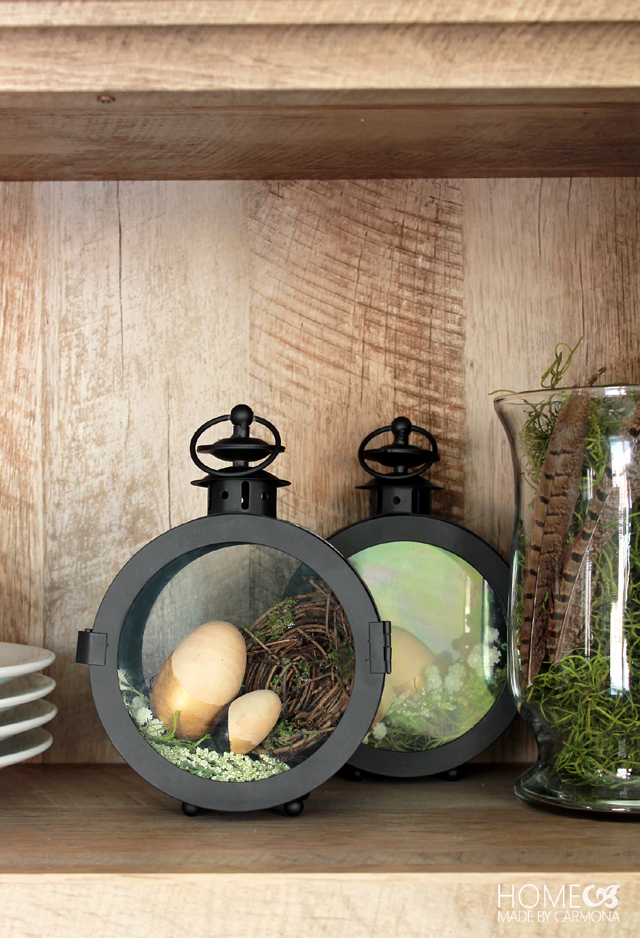 [left] I created a Spring themed foliage landscape to bring a little greenery (that wouldn't require watering and wouldn't be affected by my knack for killing all indoor plants) into the kitchen. It is subtle, but something pretty with foliage, florals, or seasonal decorations make quite the difference! [/left]
[right]Of course most important to me was a space for my favorite recipes. I had several cookbooks that were gifted to me that I haven't even peeked in for the past 10 years. It was time to say goodbye and unclutter, but I did make provision for a few of my favorite cookbooks and magazines with frequently used recipes using magazine file holders.[/right]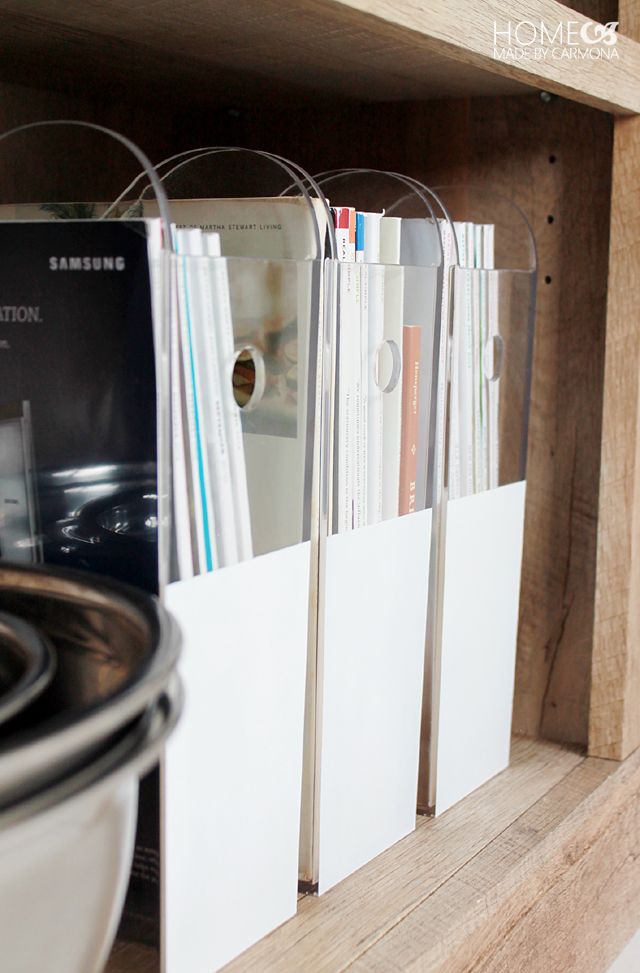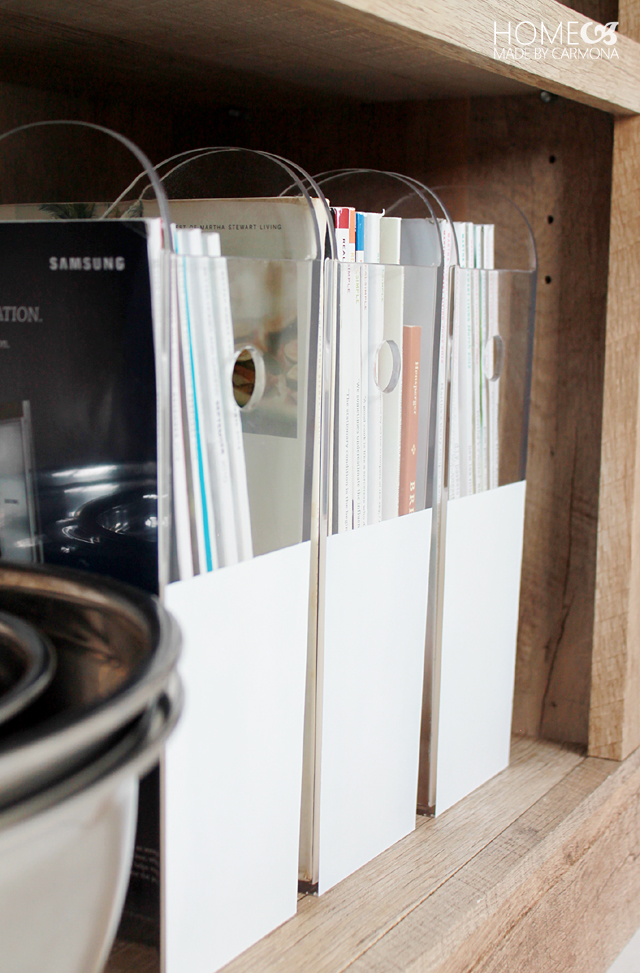 I love the acrylic file holders to be able to see what I'm storing…but I couldn't help but modernize them even more with some white spray paint on the bottom front. I love that it takes the style up a notch!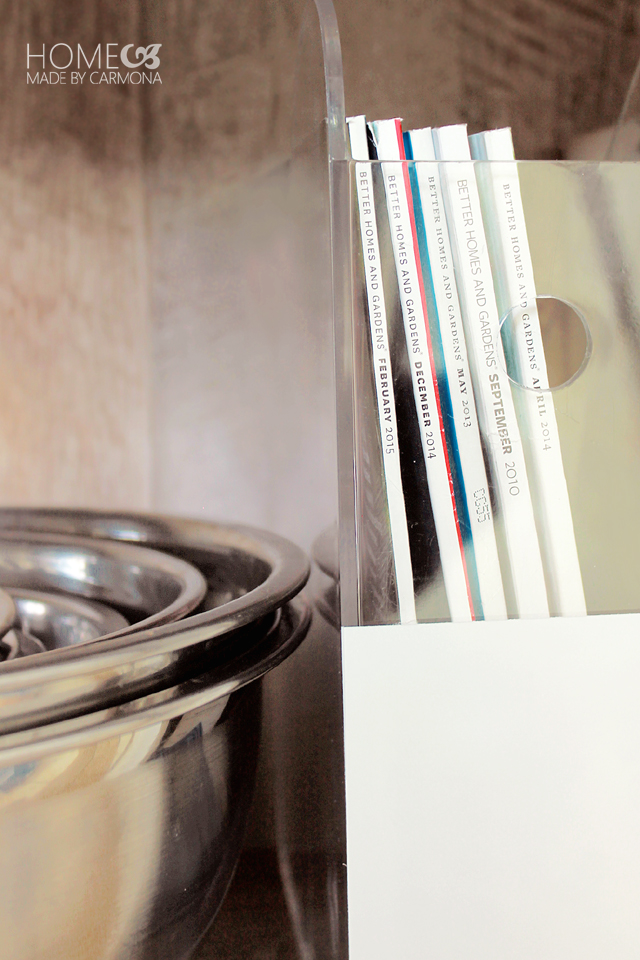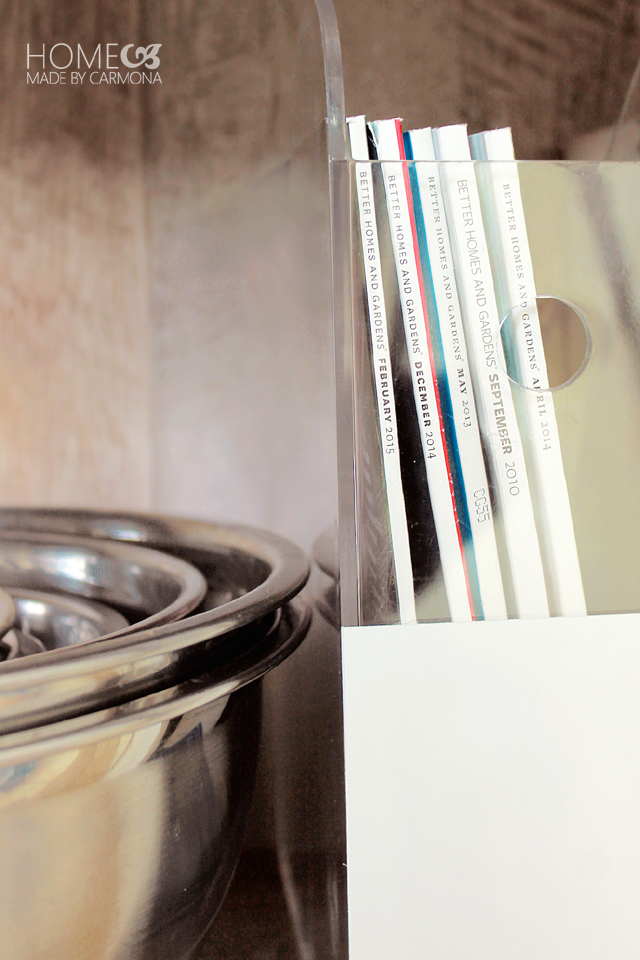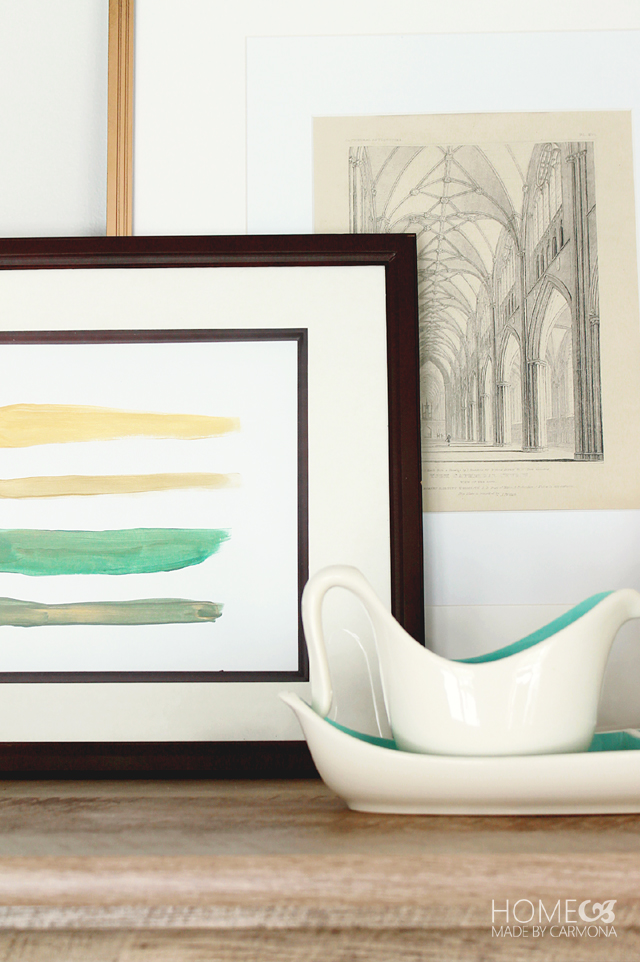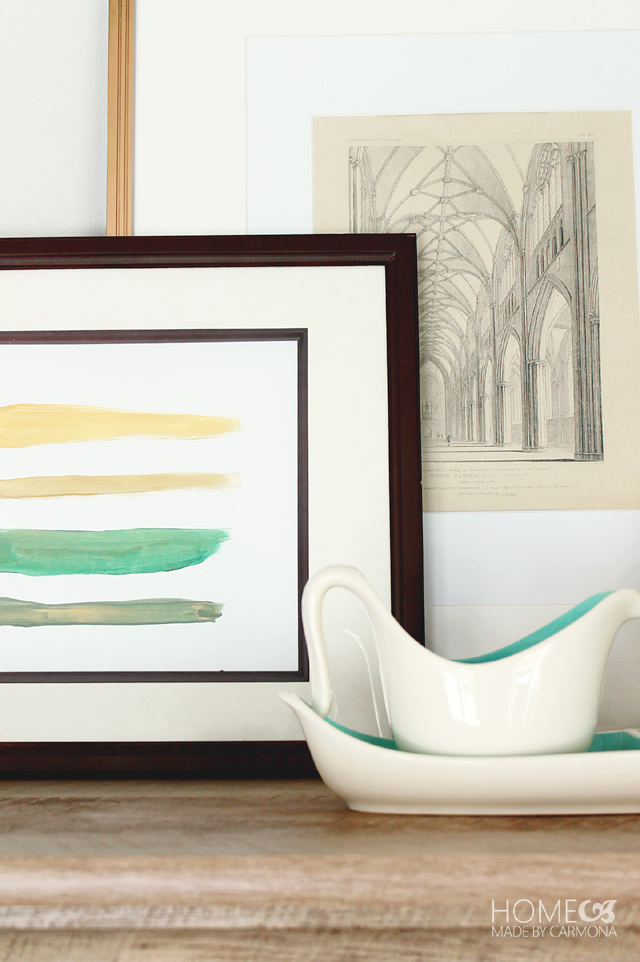 I say every bookcase, whether it is in your living room, family room, bedroom, or kitchen, requires a little art! What else is the tippy top that is hard to reach good for? I printed out a nice little architectural photo, and this smear art is an easy paint piece I created last year.
It may not be a pantry, but wowza it is pretty, and it does a much better job than what the corner was previously being used for.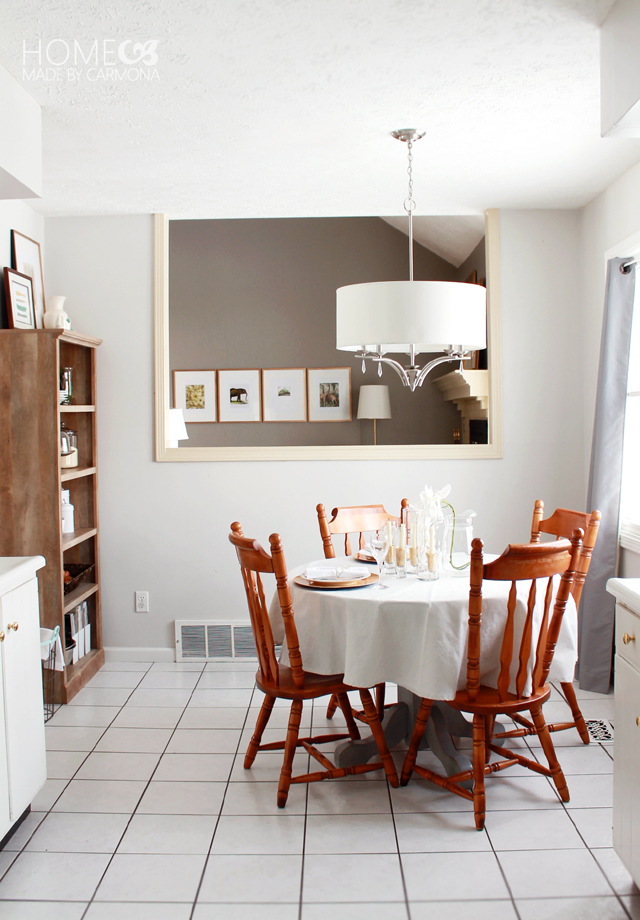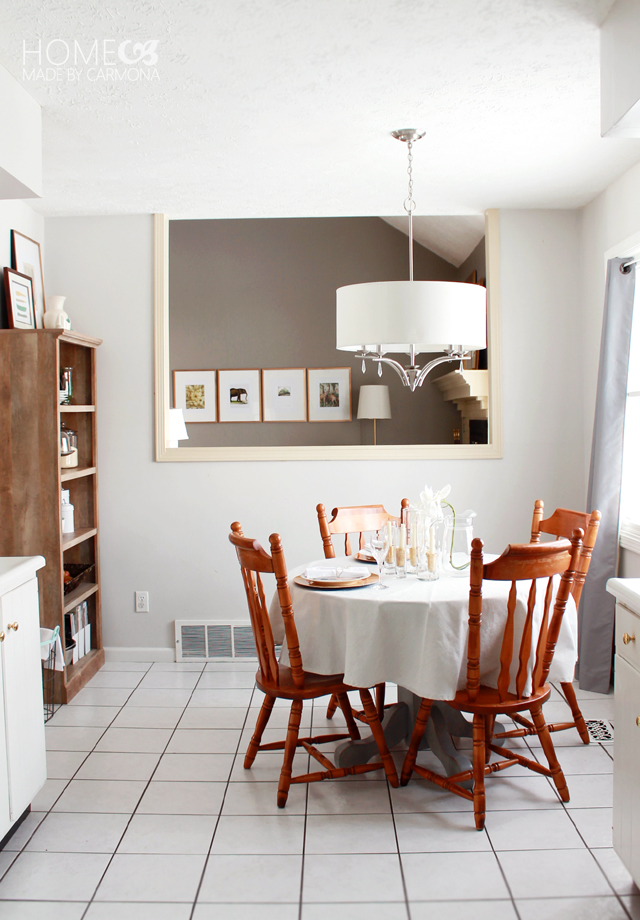 I love that I get the benefits and rustic look of the wood grain, but without the splinters that would hurt my girls sweet little fingers, this is a much better solution!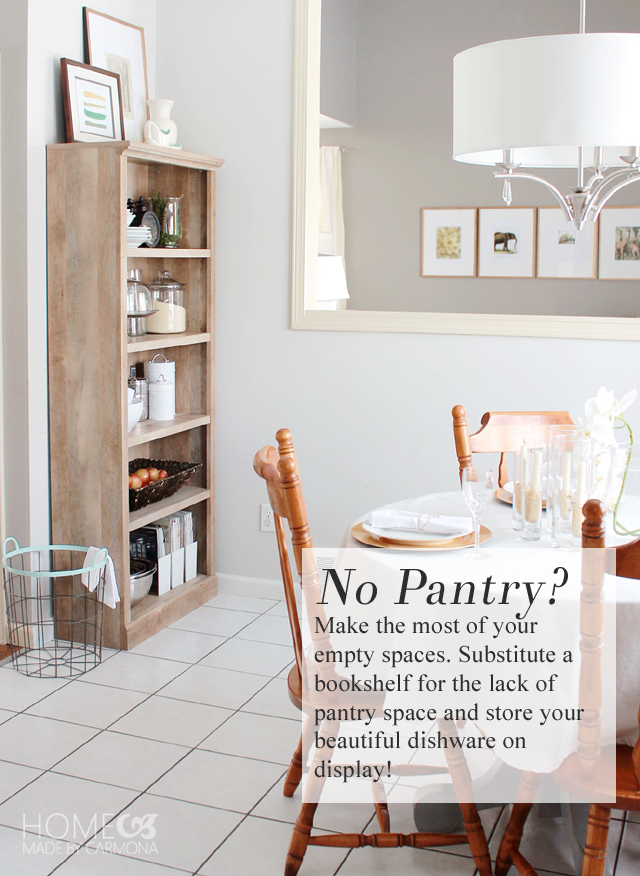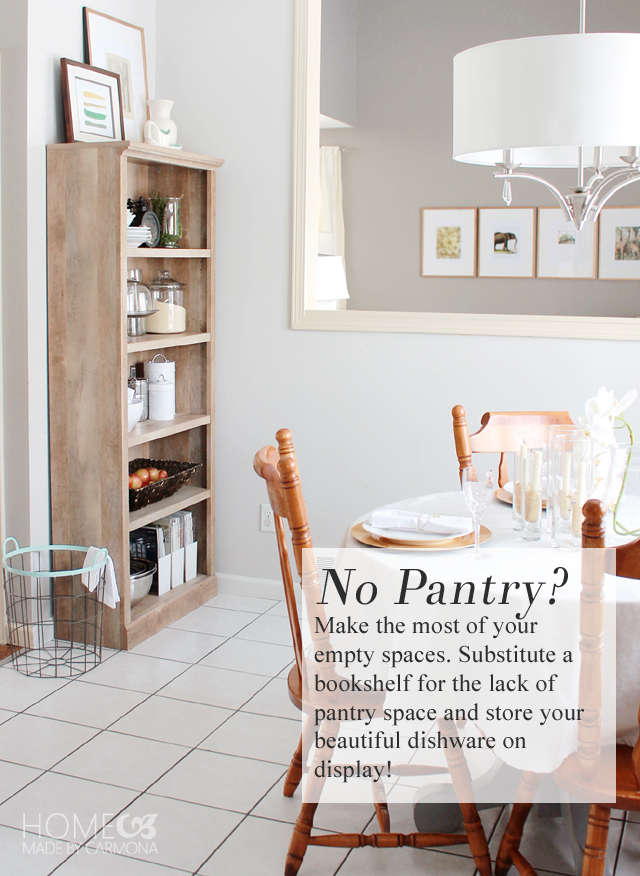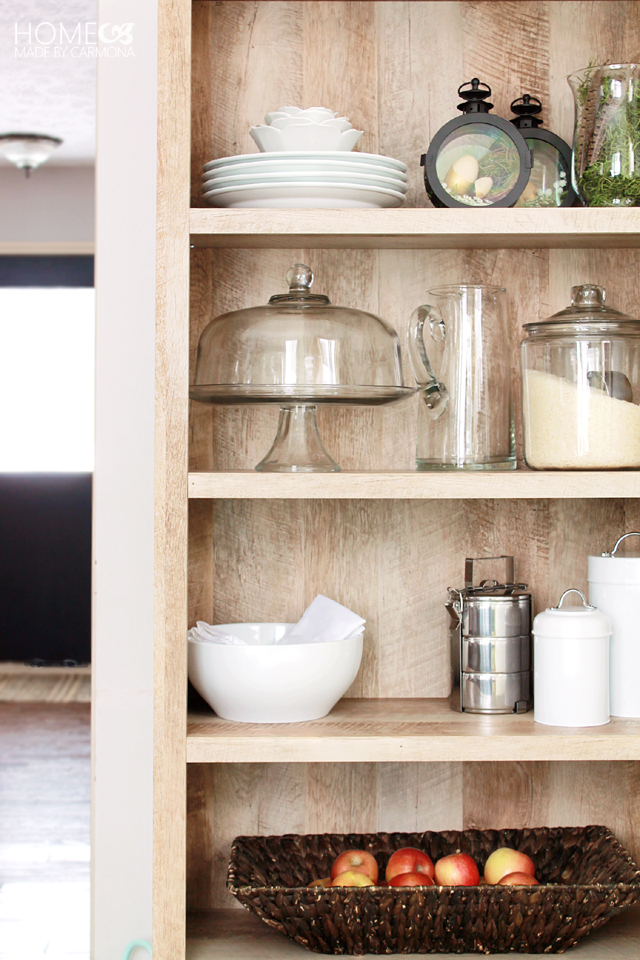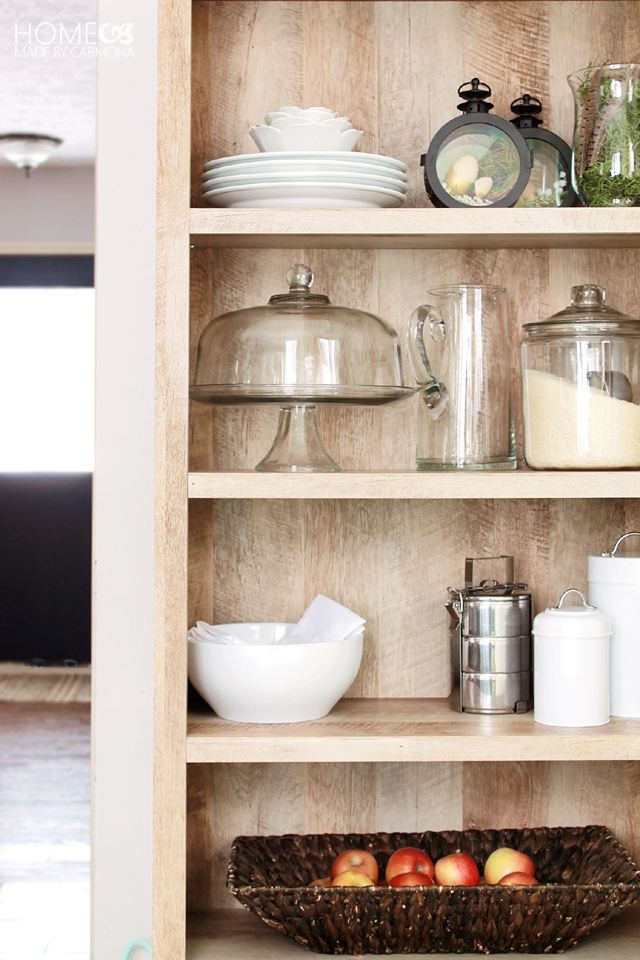 [left]
Lacking a pantry? Use the space you have, add a tall bookshelf and take back your empty spaces!
*I am honored (and excited!) to be part of the BHG Live Better network, and to share a few of my favorite things, projects, opinions, and my own original ideas with you. Thank you to Better Homes and Gardens for sponsoring this post. Follow BHG Live Better on  Facebook, Twitter, Pinterest, and Instagram.[/left]
[right]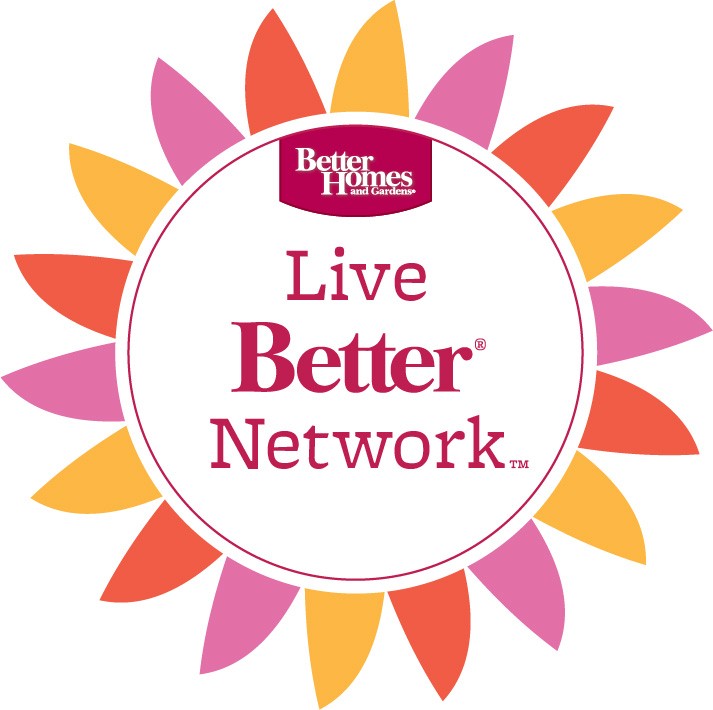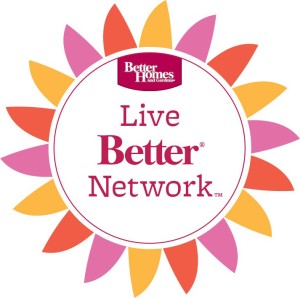 [/right]