If you have been following my Instagram stories, I know what must be thinking right now. "Ursula, that's it? That's all you've gotten accomplished in this many weeks?"
Yep. It is week 4 out of 6 weeks to complete my powder room for the One Room Challenge, and I haven't done much of anything. Guys, I have never moved so slowly on a project. To be fair it has been a craaaazy busy month. I'm just happy I had the good sense to take on the tiniest room in my house…the powder room.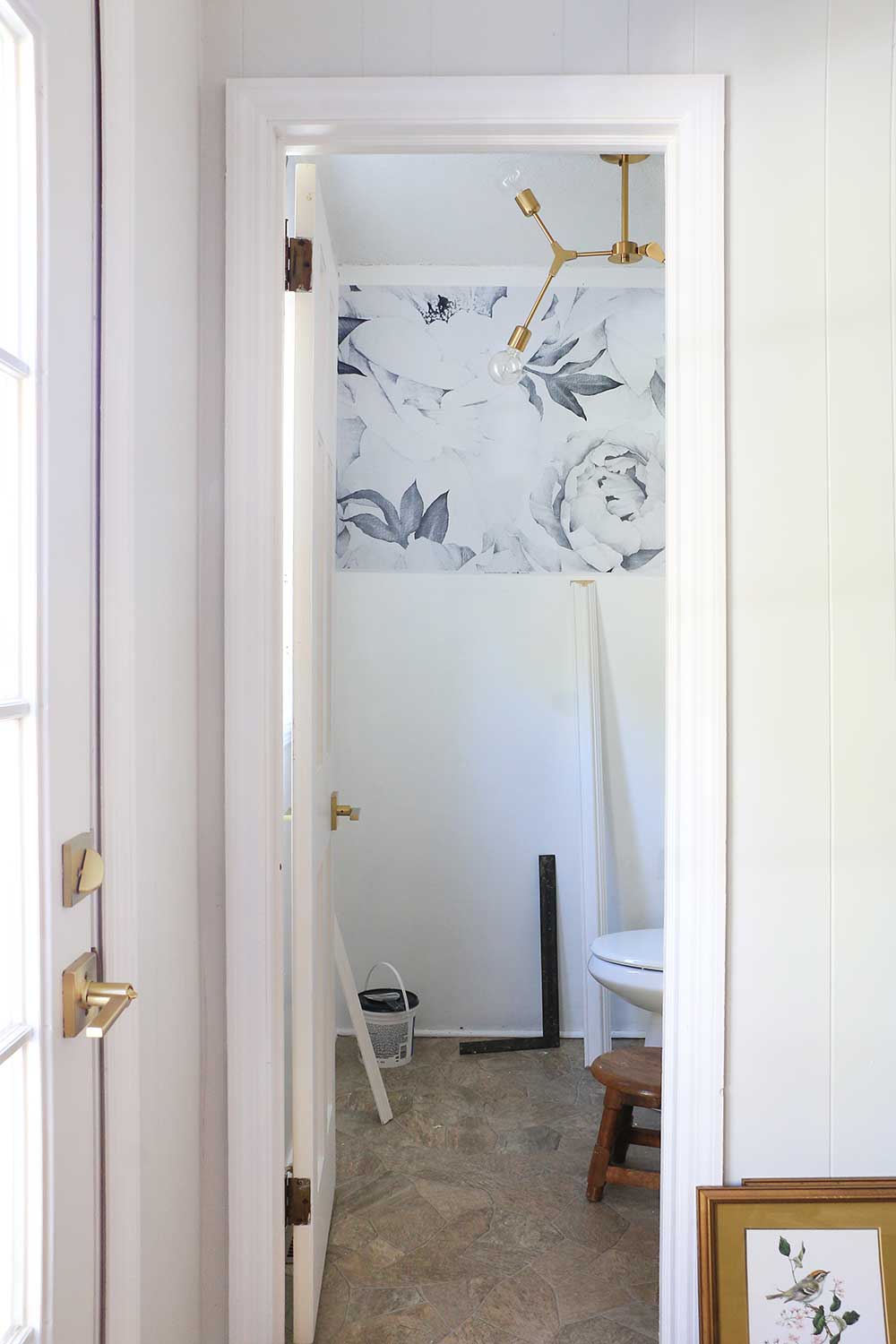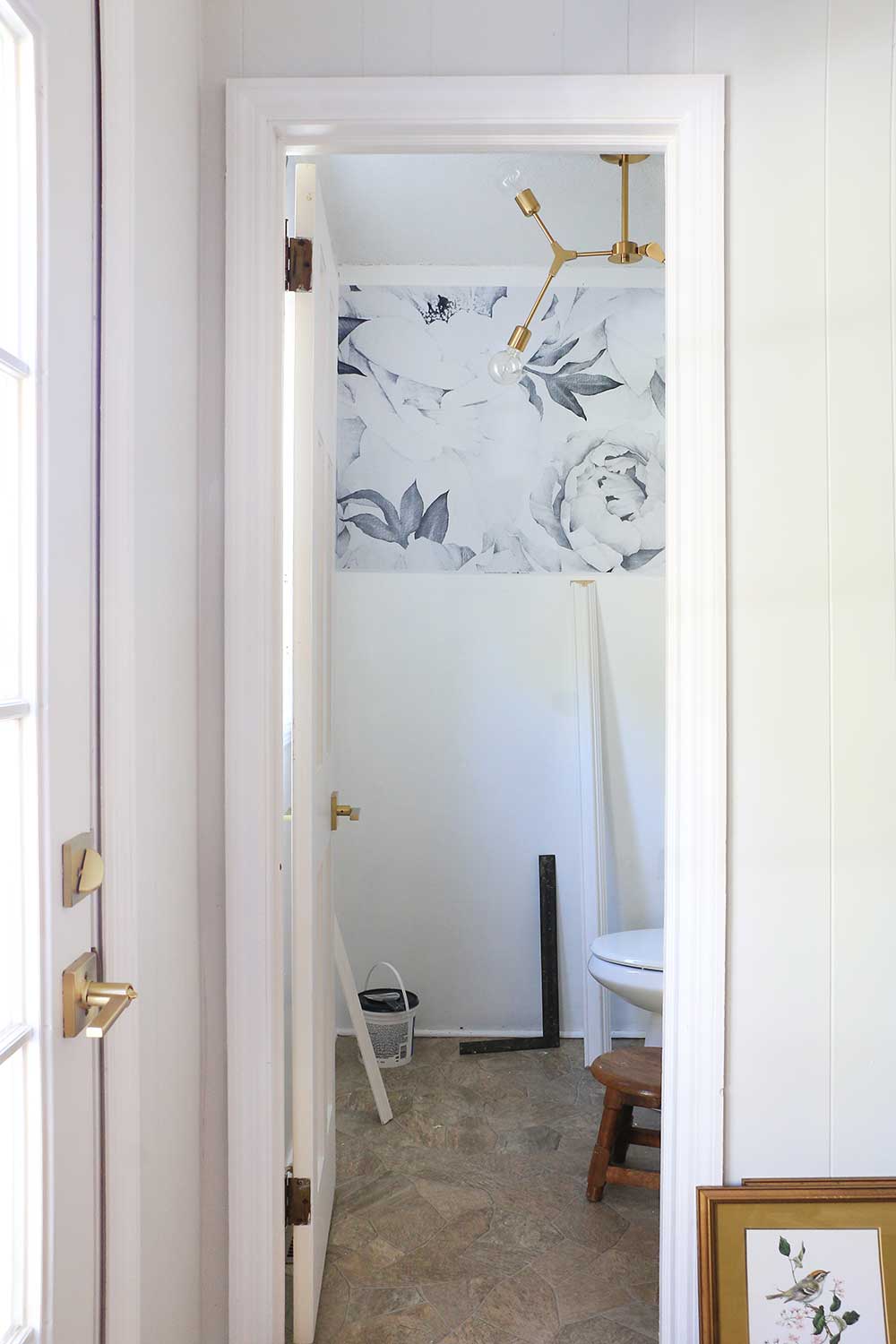 This week the light fixtures went up, and a couple more sheets of wallpaper. Today I picked up the molding and will get started on installing pieces next week. However I will be gone the next couple days to help my sister move. It's a good thing the powder room is the type of project that can be done in a week (I'm hoping). Because it is going to be down to the wire y'all!
Light Fixture Choices
Last week I shared my moodboard with you which included one of my possible lighting options. I have learned that when timing is an issue with online purchases, it is wise to buy more than one option and return the one you don't like. You just never know what might happen!
So I didn't panic when my top choice of black and gold fixture arrived, and it was less than stellar.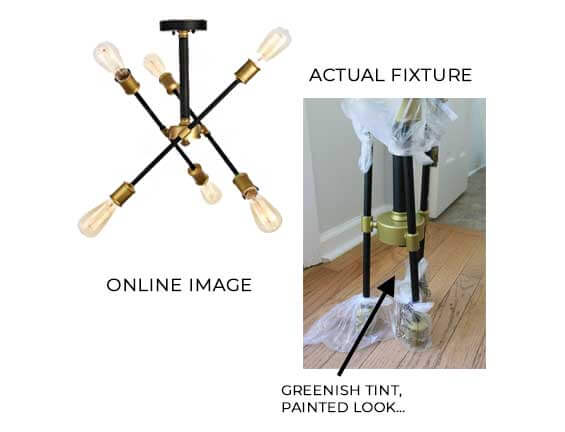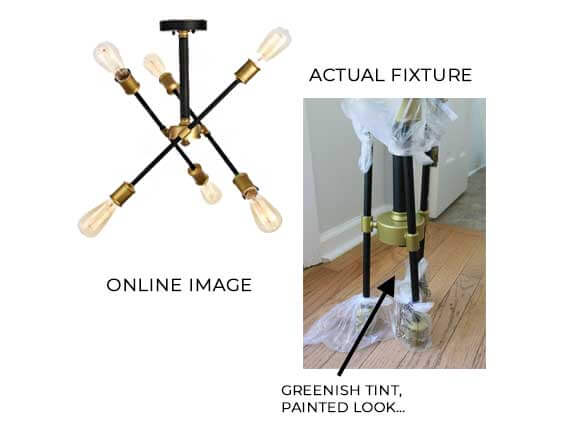 I'm SO glad I had a backup! The gold was not the beautiful metallic look it appeared in the photo. It was a matte, almost green tinted spray on paint. If only I could have gold leafed it, but I could not find any in a hue that matched my other fixture. Not good.
The Second Choice For The Win
My second option had a fantastic metallic finish and matched the fixture I chose for above the mirror.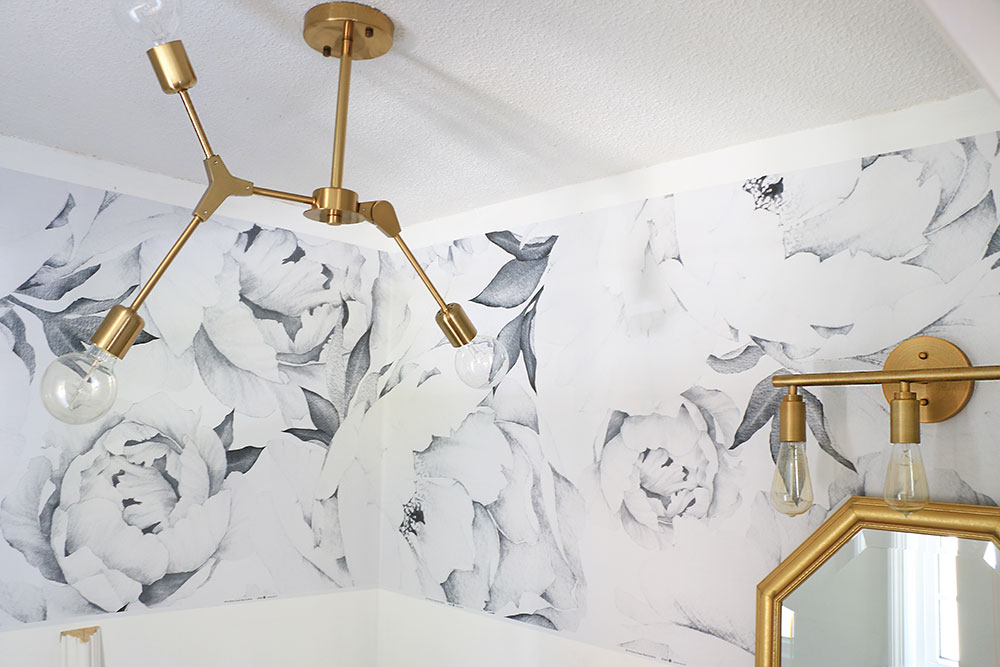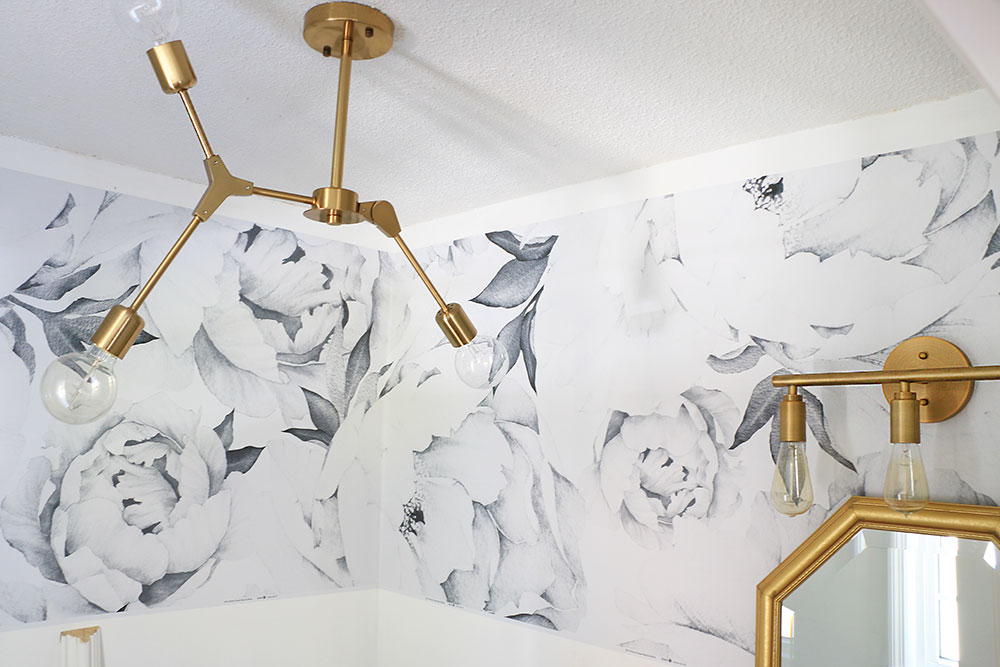 My parents are visiting from out of town, and I was thrilled to have an extra hand installing the fixtures. As usual, not even the "simple" things go smoothly. We had to break out ALL of our creativity and MacGyver the heck out of these light fixture to install them! That's what happens when you have an old house with old school hookups.
Using Photoshop To Help Make A Decision
Over the years I've gotten questions about how to make design decisions when decorating with online purchases. When choosing which online item I think might work best in the space I use photoshop to help me envision the piece in the room.
You may have seen moodboards bloggers and designers often create. That is usually my first step, but I often take it a step further. I create a photoshop file with a picture of the space, and screenshots of the pieces I am considering.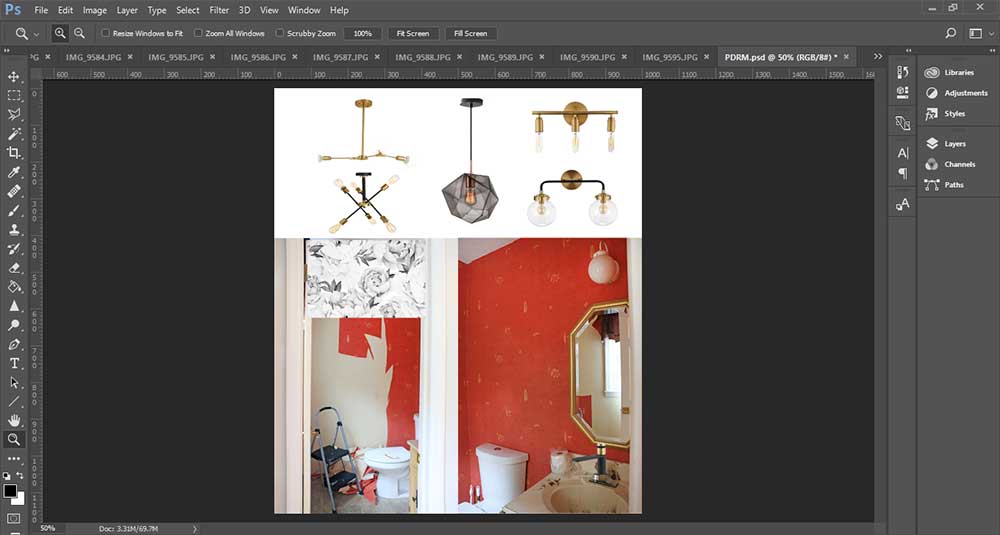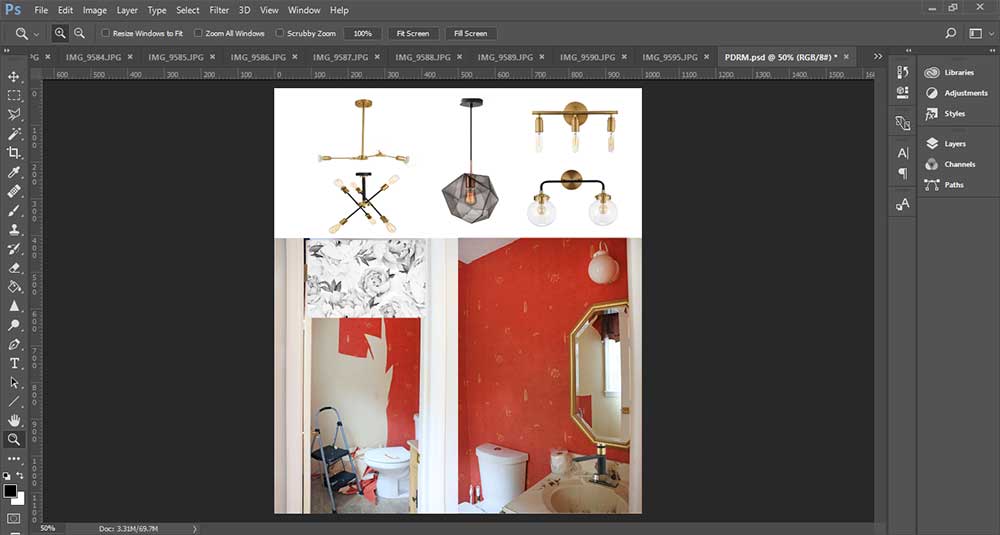 Obviously that doesn't always work when the product arrives looking nothing like it did online. However, for the most part I've had a pretty good experience.
It allows me to visualize the pieces in the space, and what they would look like together.
[left]Well guys, this coming week I have a lot to do, so wish me luck!
And if you missed the last few weeks, catch up here:
[/left]
[right]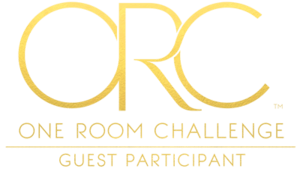 [/right]