[left]
We've eagerly awaited the summer months and finally they have arrived! Isn't it amazing how quickly the summer flies by, and all our outdoor and garden plans never are fully realized. Well before you throw your hands up in despair, we might have just the inspiration, motivation, and tips you need to take your garden to the next level. Whether your garden is vegetable, floral, herbal, or whatever moves you, make it the best![/left]
[right][pullquote width="250″ float="left"]We asked top bloggers and brands the question, What do we need to know to get garden ready and take it to the next level? Here are their brilliant responses…[/pullquote][/right]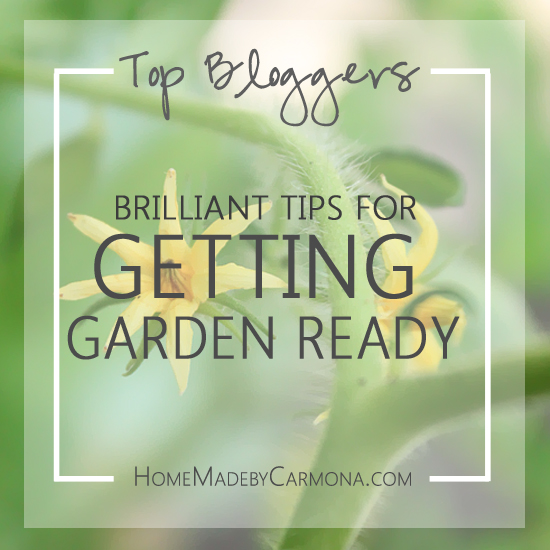 We asked top bloggers and brands the question, "What do we need to know to get garden ready and take it to the next level?", Here are their brilliant responses..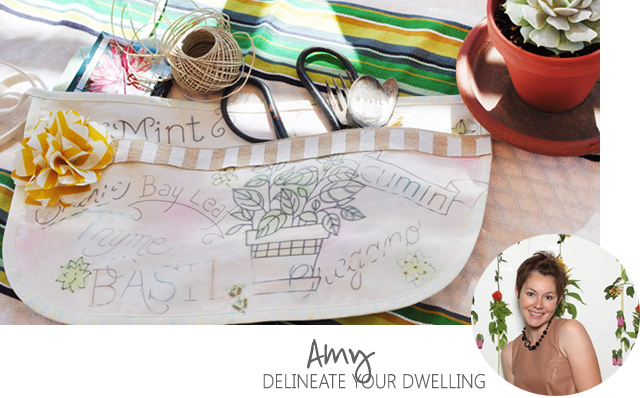 As the weather warms up, we all want to spend time outside. We get our patio furniture cleaned off and all our flower pots out. But, the one thing many people forget to get ready is their garden tools! Many of your outdoor tools slowly start to rust or become dull from use. It's wise to clean off any stains/rust and sharpen all pruning blades prior to summer! I keep all my tools handy in an easy DIY garden apron I made, so they are quick to get at when I need to do some pruning!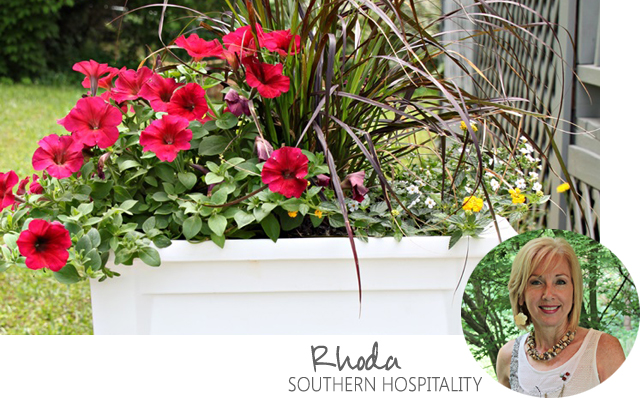 Planting outdoor containers is easy and so rewarding. I plant in groups of a tall plant (a thriller) for the middle or back of the planter, filler plants with plenty of blooms to explode, and spiller plants that cascade over the sides of the planters. It really does work to keep these ideas in mind when planting a container and once they take off, you'll have a beautiful blooming container to enjoy all summer. Mine are really taking off now!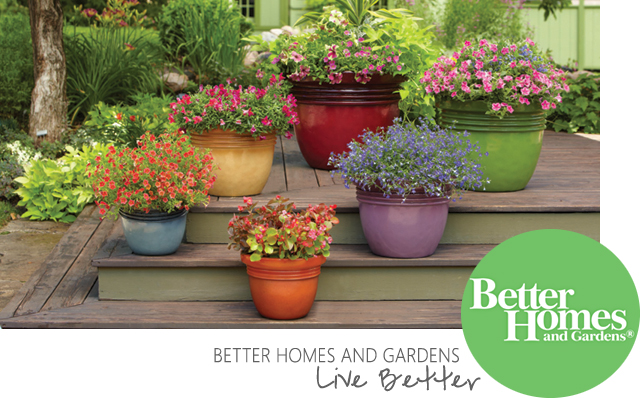 When buying containers, consider the pot's size and weight. If it is heavy from the start, it will be even harder to shift around your garden when filled with soil.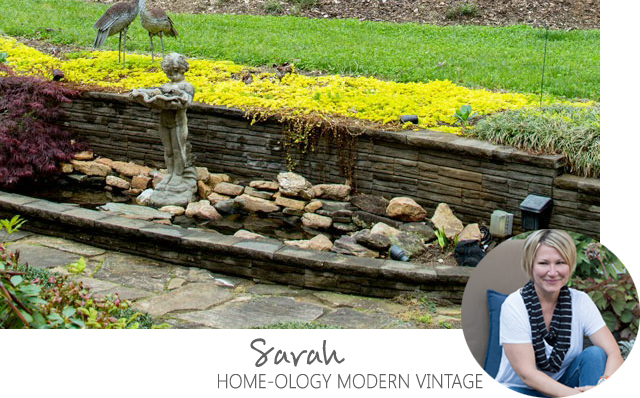 When I first began gardening, it was brutal. I was gardening at the wrong time of day, not using the proper tools, and not following a proper schedule. But I was determined to be successful, so I soldiered on. As I did, I slowly began to find an easier way of doing things. As with all chores, there are certain tools that ultimately make the job less stressful and, dare I say, enjoyable. These five items ultimately changed my life when it came to gardening and turned a chore into a true passion for me.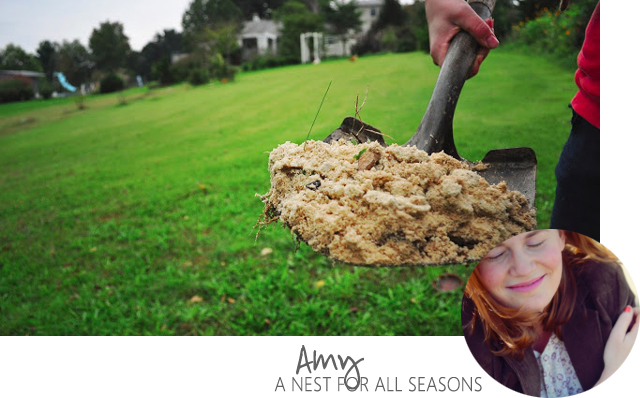 Soil. Hands down, soil is the most important component of prepping the garden for the growing season. Whether it is potting soil for a patio garden, a sandy soil for a succulent garden or compost-laden tilled rows for a giant vegetable garden, soil is the one area that gardeners should invest and cultivate before even thinking about plants! Inf act, I would say I spend double or triple the cost and effort securing and creating healthy soil compared to growing and acquiring actual PLANTS!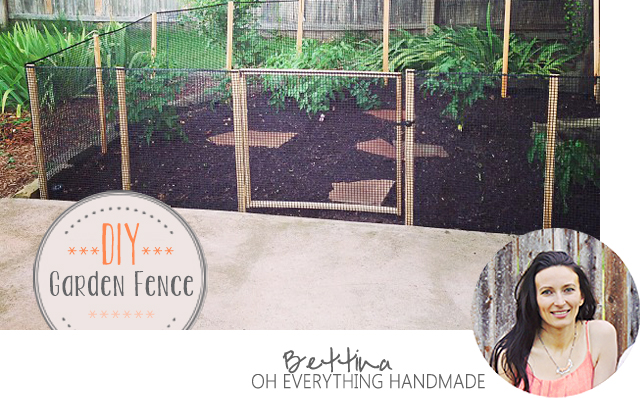 Building this easy garden fence was the best choice to keep the critters away, so we were able to enjoy organic veggies.

Have a plan when you go to the garden center. It's easy to get caught up in all the pretty colors and start plopping things in your cart left and right. Next thing you know you have a beautifully colorful shopping cart, but you've just spent $200 on flowers that you have no idea where you are going to put. Before you go shopping, make a list of what areas of the yard you will be planting in and what pots you need to fill, keeping in mind if you will be needing plants that like sun or shade. Then take that list with you when you go to the store so you can shop for each area of your yard in a logical, methodical way. This will save you money plus will keep you from scratching your head later trying to figure out where to plant that flat of impatients you thought looked so pretty in the store.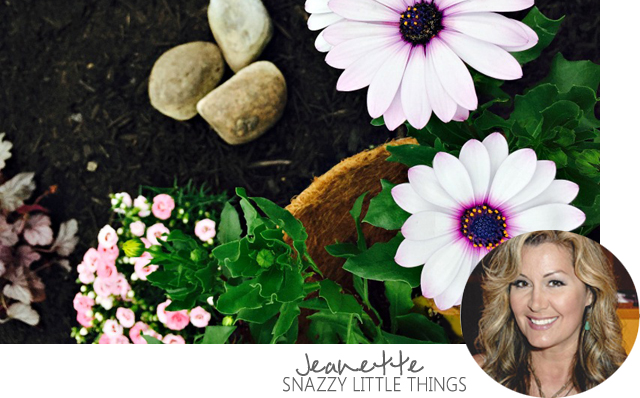 To save money, I pot perennials throughout the hot summer, then put them in the ground late summer / early fall.

Additionally, always seeing things from a visitors point of view helped me determine which projects to prioritize, not just outdoors, but for all of my home improvement projects.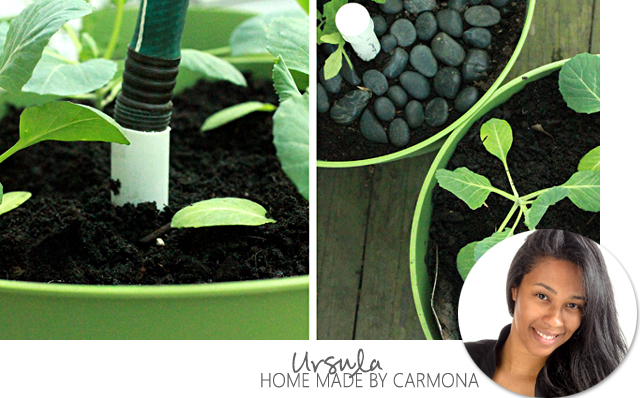 My time is limited, so I'm all about creating a work free garden. Whether that means container gardening, or raised beds, take a little time at the outset to create a self-watering sub-irrigation system before planting.This awesome "SIP" system means you only have to water once every couple months! Then use a great natural weed barrier, and you won't have to bother with weeding! See, have your garden, and still have time to sit and enjoy it.

Finally, one last tip from us to you… If you don't already, take time in the outdoors. Unplug, bring out the family, and get your hands dirty. It is good for us physically, mentally, and emotionally, so make it a regular part of your life!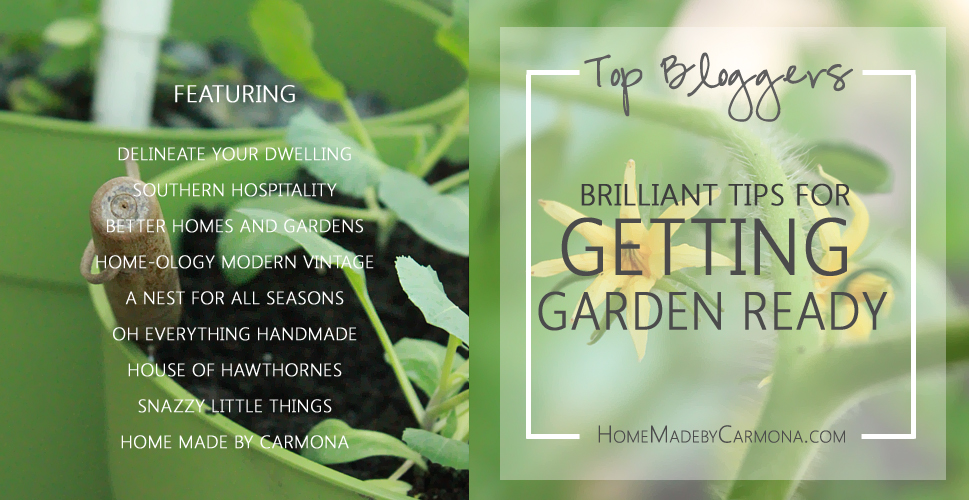 [go_portfolio id="gardening_gallery"]