Transforming a small bathroom on a small budget is possible!
This isn't the first bathroom budget remodel under my belt. Check out this Jack & Jill bathroom transformation for under $90!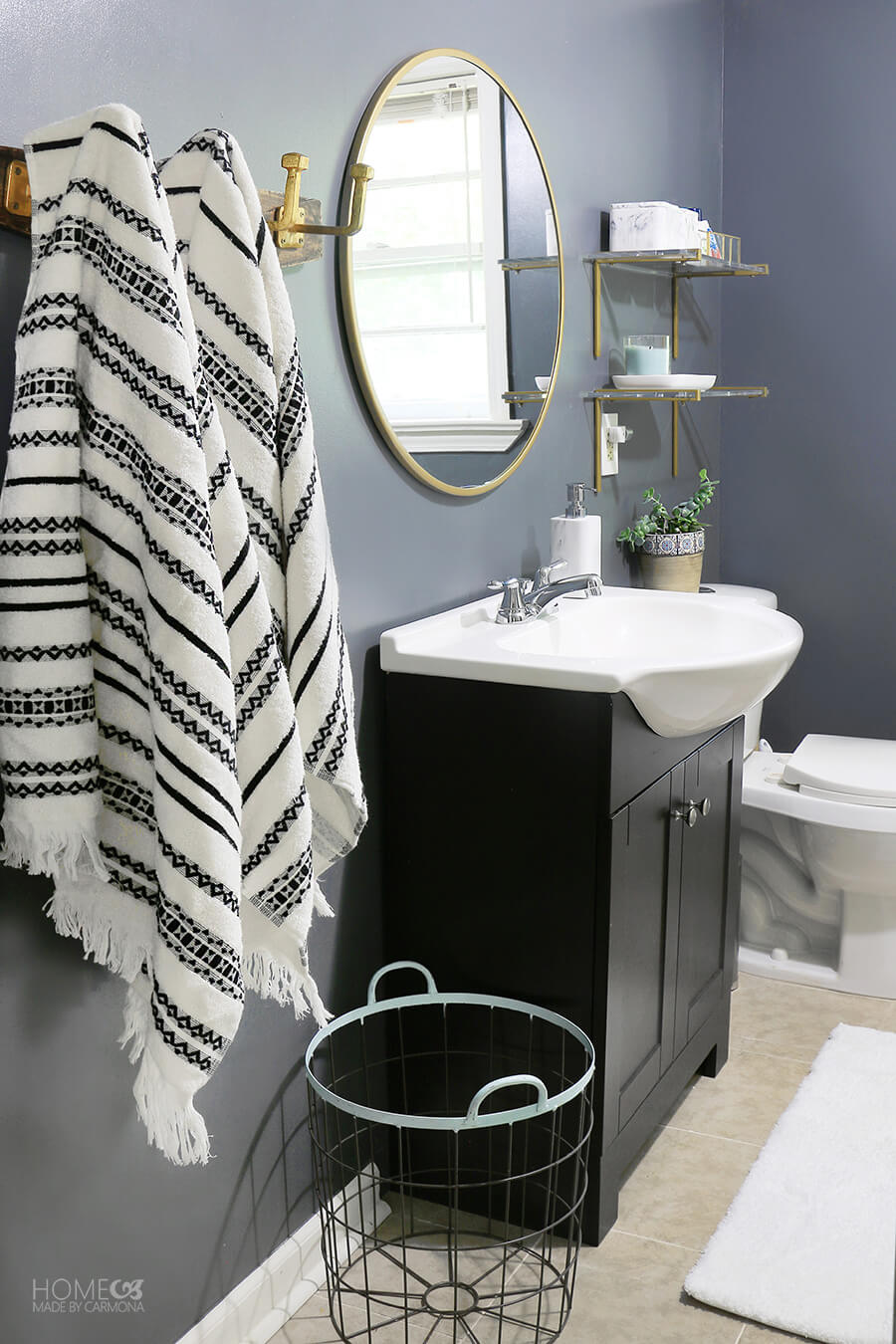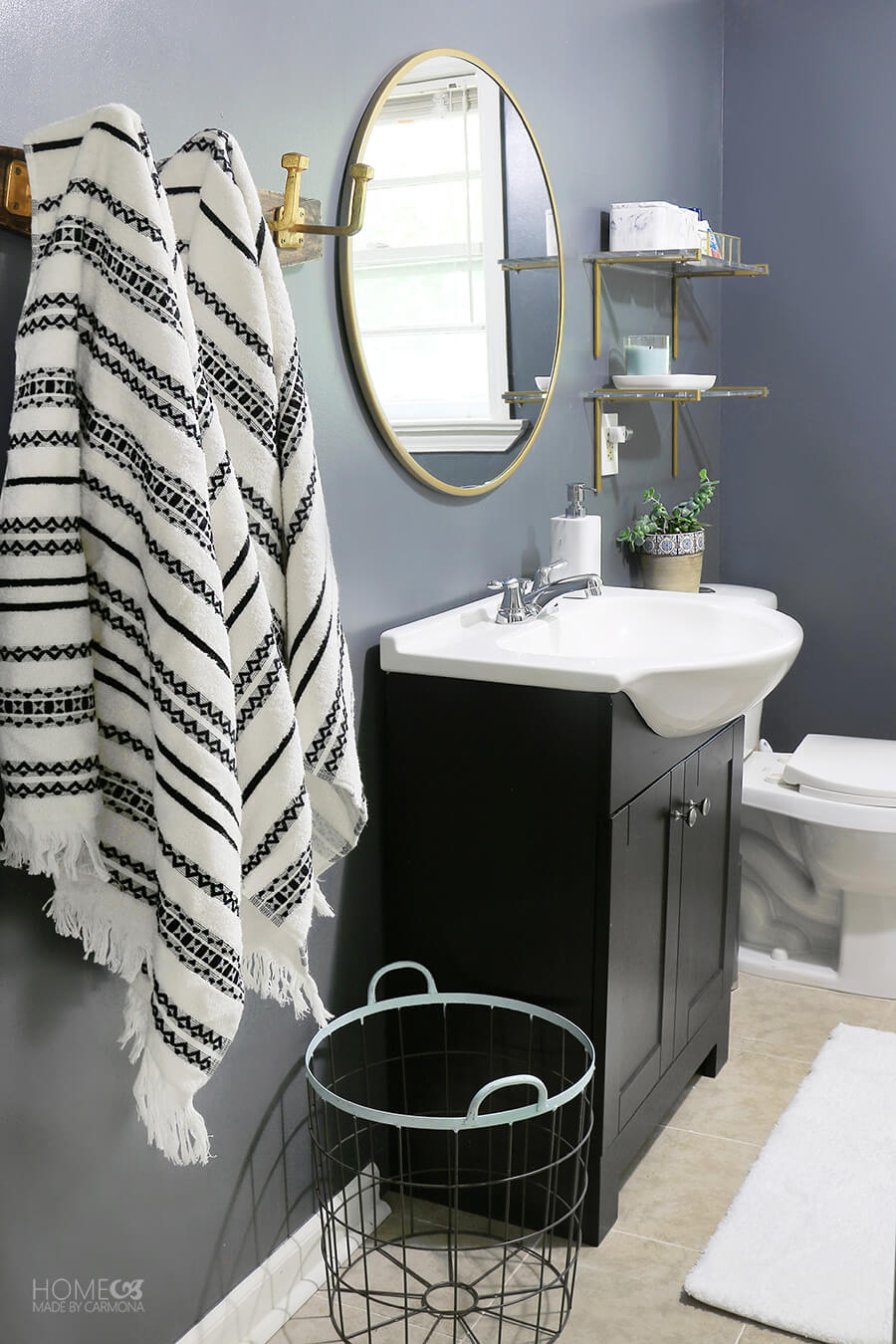 *This post is awesomely sponsored by Better Homes & Gardens brand carried by Walmart! Affiliate links below.
Instant Makeovers vs. Slow Transformations
Often here on the blog you watch rooms get transformed in a single post, but the reality is that not all decorating projects can be done in one fell swoop.
Some projects take years due to budgetary considerations, time, or simply a lack of vision or skill. Hey, I may be a diy & design blogger, but I'm not made of money or magic. Haha! That has been the case with this small dingy bathroom in the cottage.
You are seeing the progression in a single post, but honestly it has been coming together like molasses since we moved here almost two years ago.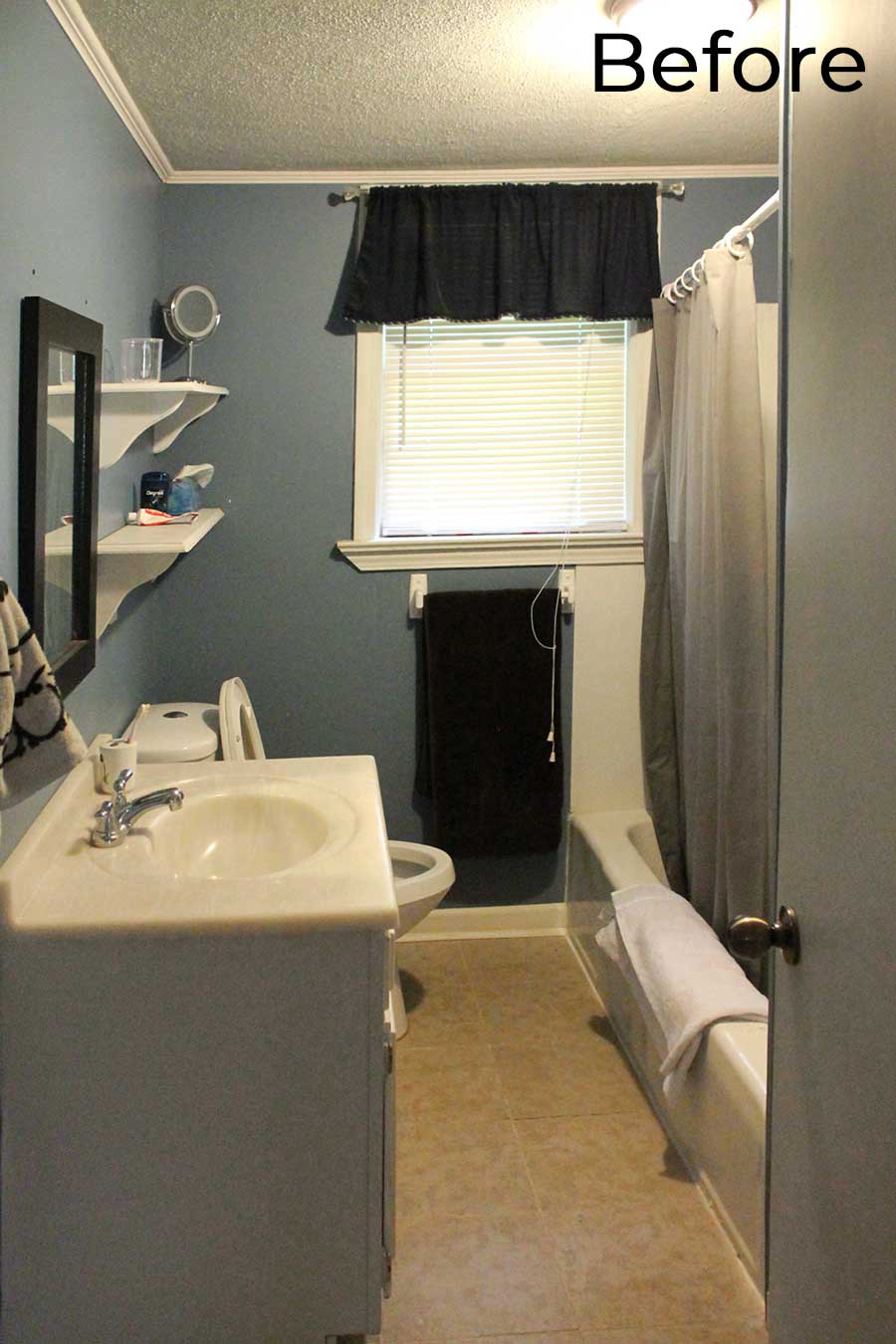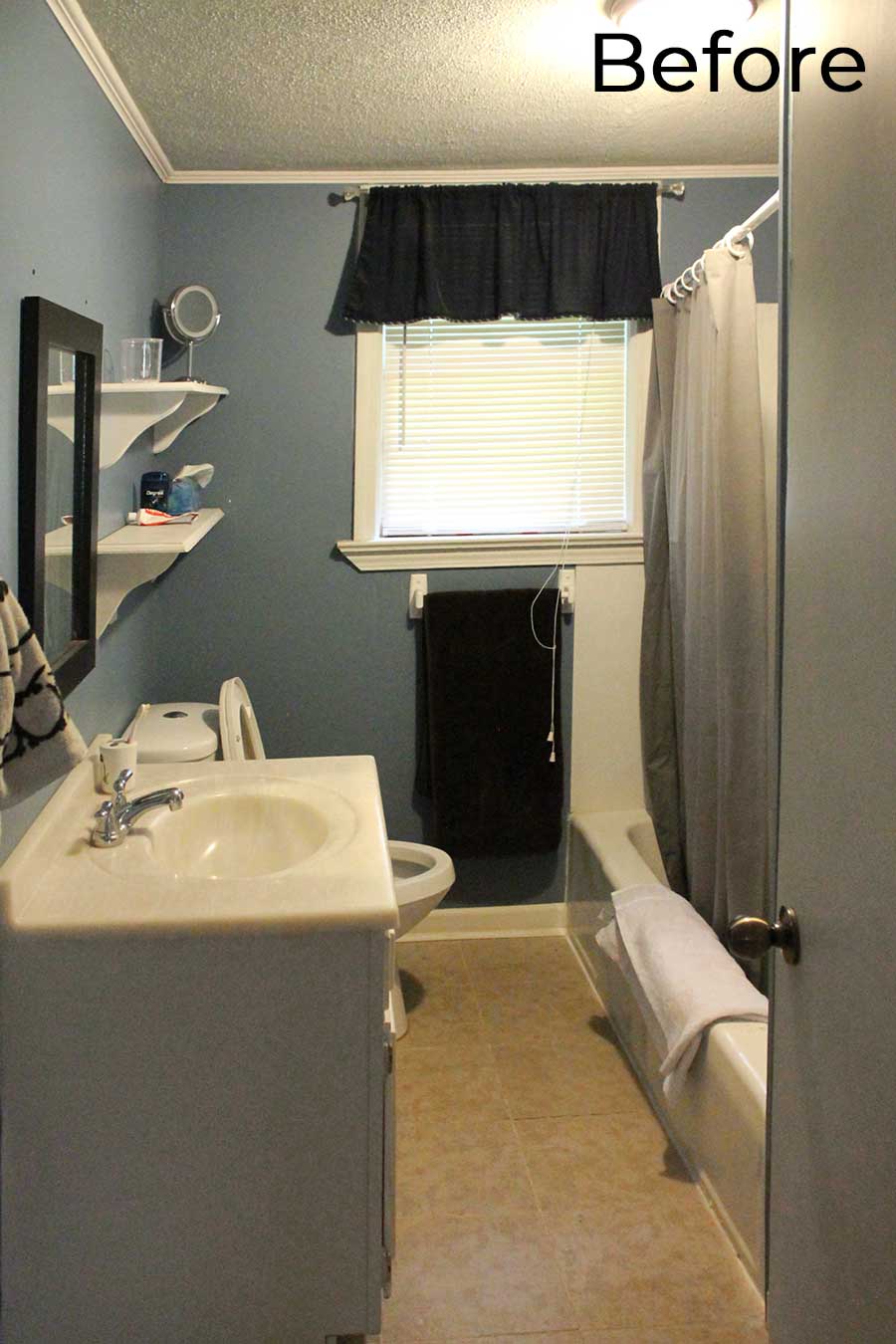 Getting Rid of the Gross
The one thing you can never quite see in the before pictures is the dinge. I tried scrubbing the space down, but the it seemed to just spread the gross around.
Everything would need a fresh coat of paint… never underestimate the power of paint, even if it is the same color as before it will make the space feel fresh and clean again.
The worst part was the bath tub. Apparently the previous owners attempted to paint the tub, but it had peeled off and revealed the green beneath. Something about that makes a tub appear gross and almost dirty.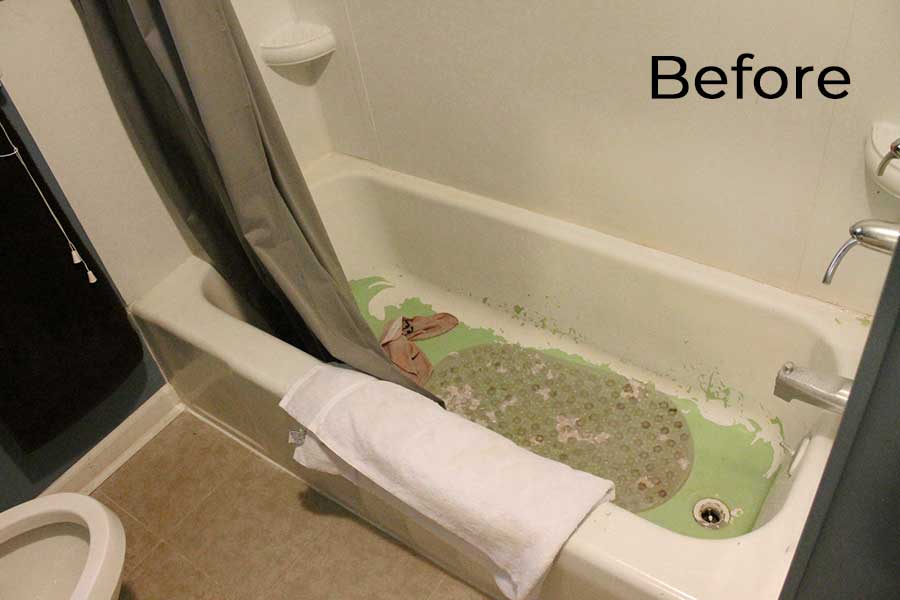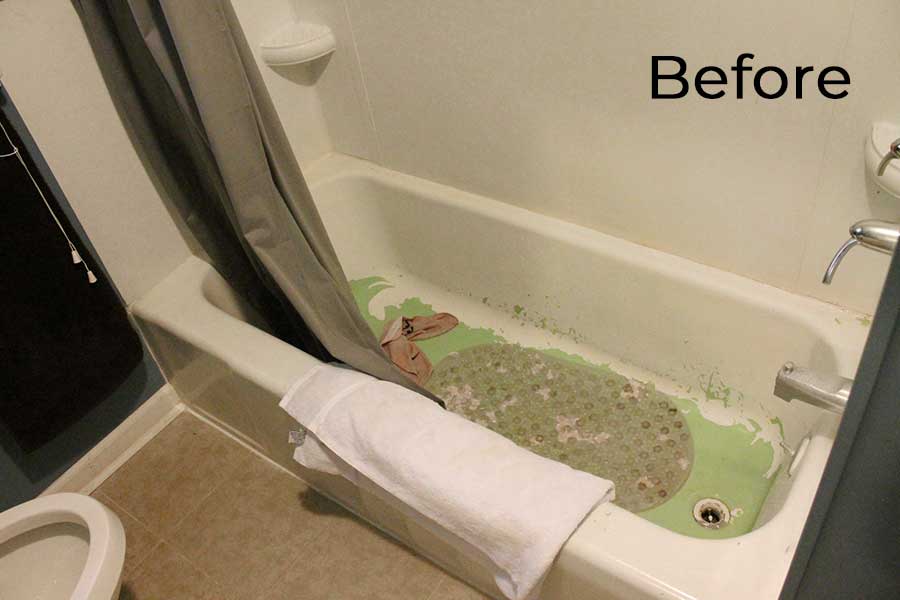 I really didn't have the budget to do anything big with this bathroom, so everything would have to be "spot treated"…meaning I had every intention of making the same decision the previous owners did.
Yup, I was going to re-spray that tub with DIY enamel meant for bathrooms. It is definitely a temporary fix, but a necessary one until a professional spray job or a full replacement could be afforded.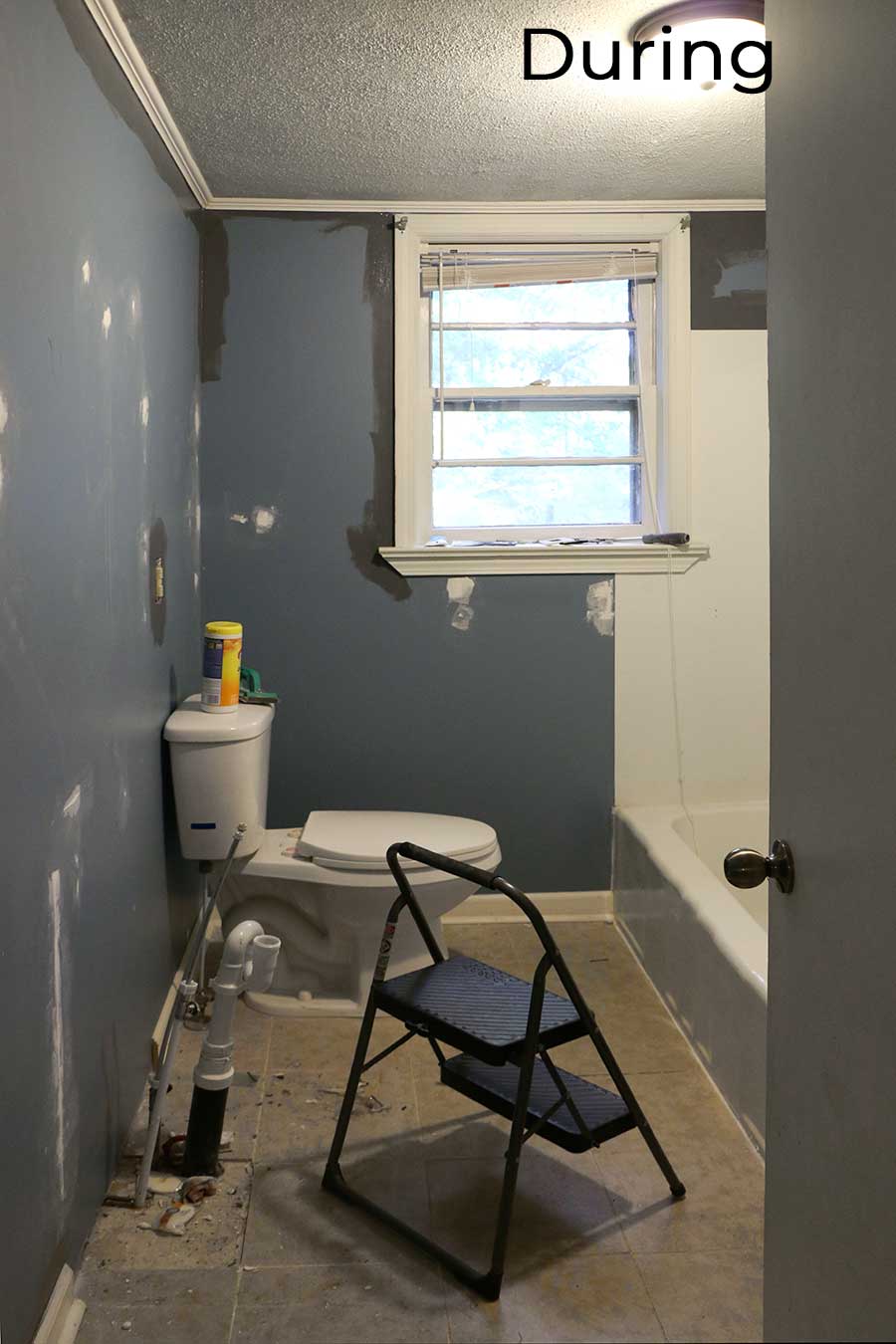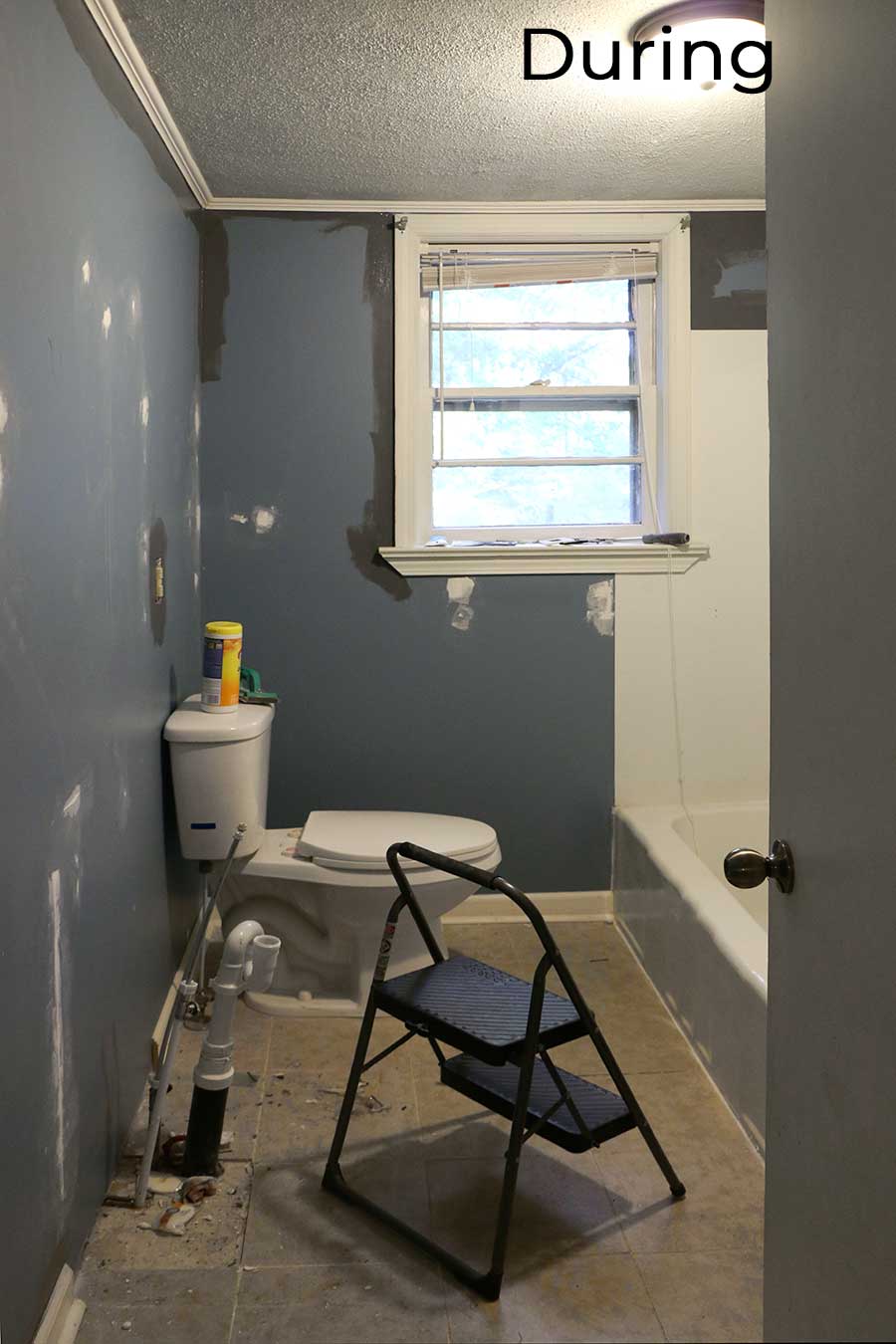 Making A Small Bathroom Feel Big
The sink base was taking up a lot of room in the space, so I snagged an inexpensive lower profile one. When a bathroom is this small, a few extra inches matter, and giving the impression of space can be everything.
I also added a Better Homes & Gardens curved shower curtain rod to replace the straight one that was sitting on the window pane. Amazingly it added the illusion of space inside the shower, and looked more like it fit the space.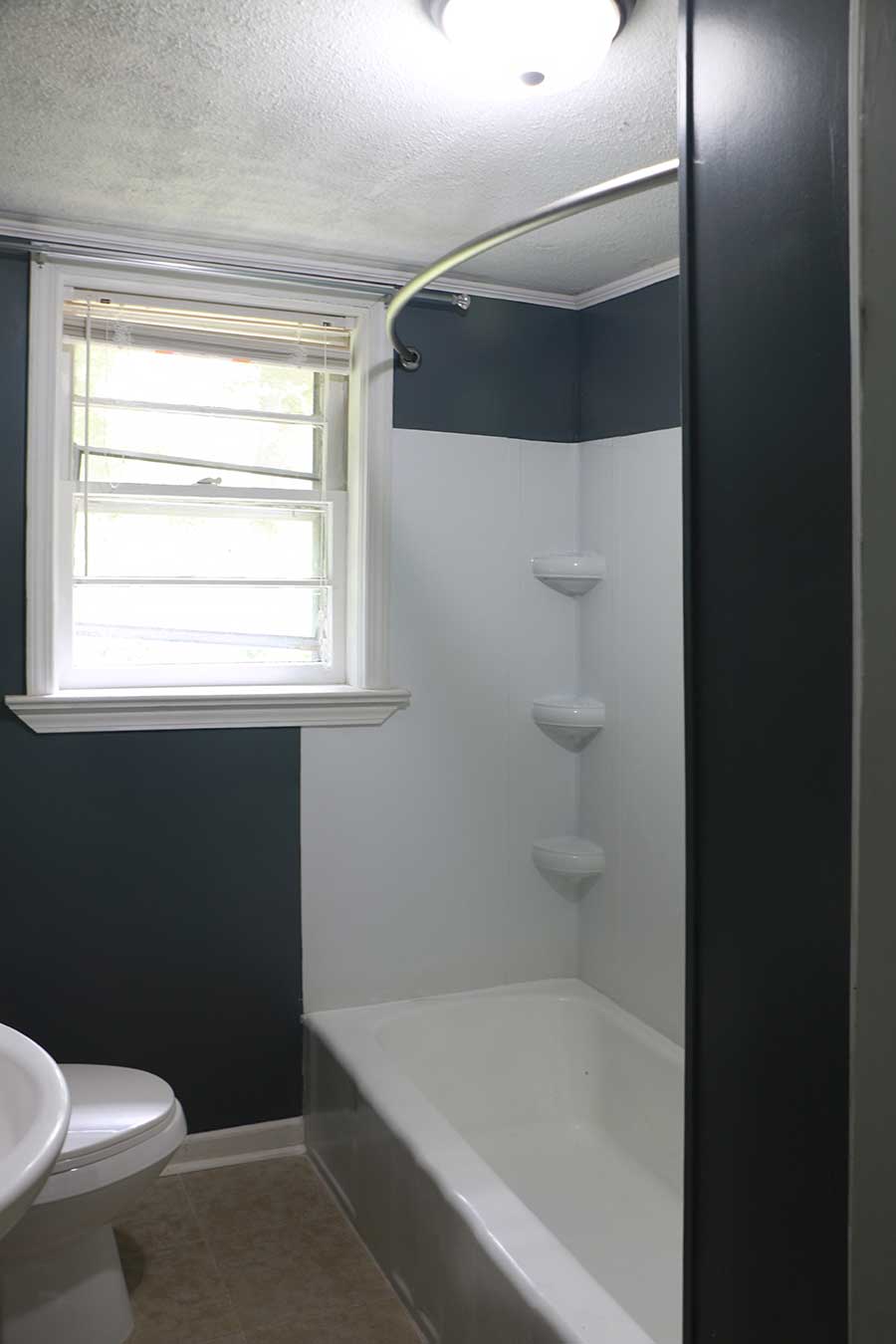 It always amazes me how easy that all sounds, but it was definitely time and plenty of effort.
Adding Style & Charm To A Bathroom
The space pretty much stayed plain with a new coat of paint on the walls, a new lower profile sink, and the sprayed tub plus a nice shower curtain. Then this week I was finally able to add a little more glam and decor to the space.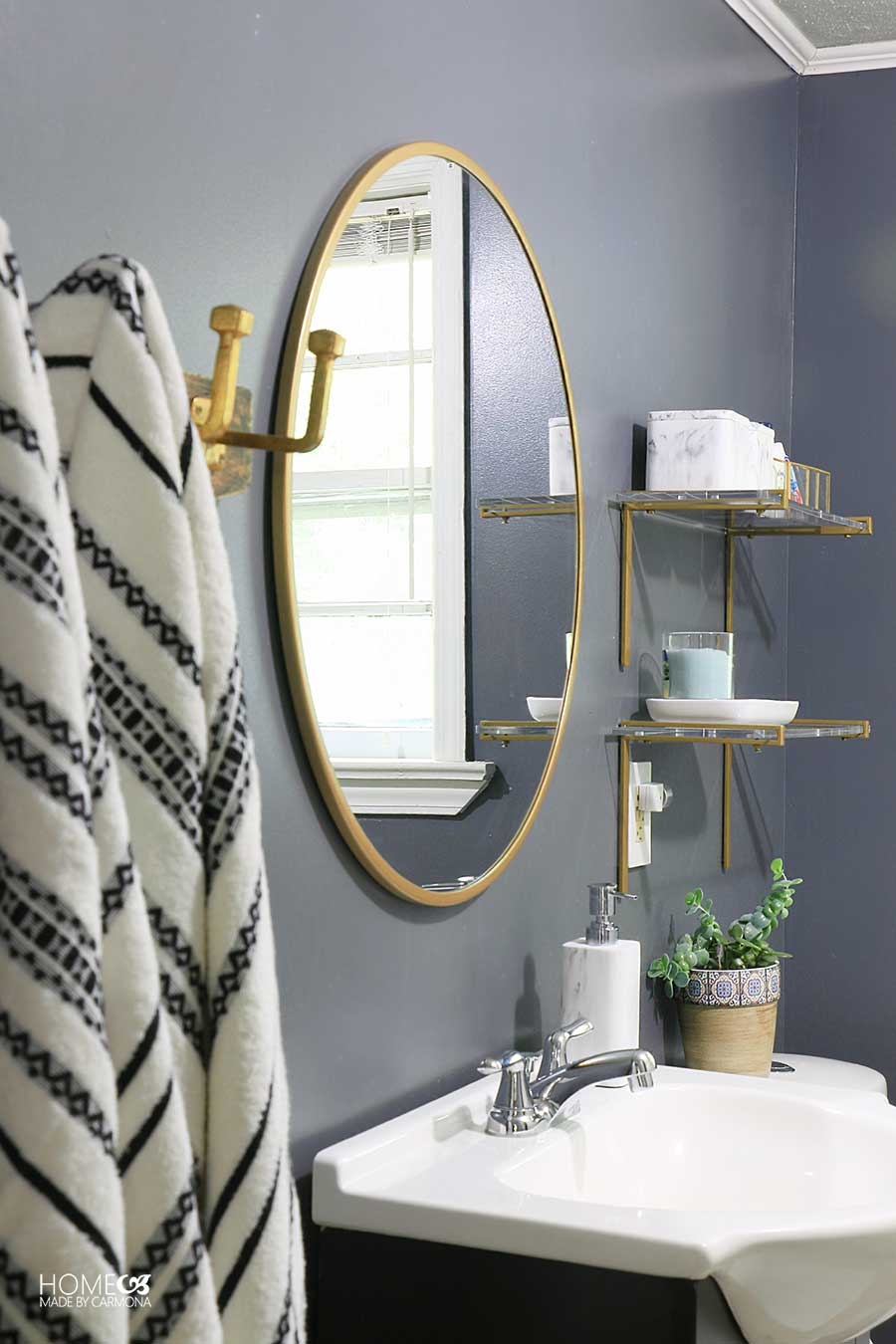 I spotted that gold Better Homes & Gardens Ikat shower curtain and knew immediately that a little big of gold sparkle added to the functional items already needed for the bathroom would be perfect in a small space. Pack it with style, a little glam, and sparkle, and hopefully guests will forget just how small the bathroom really is.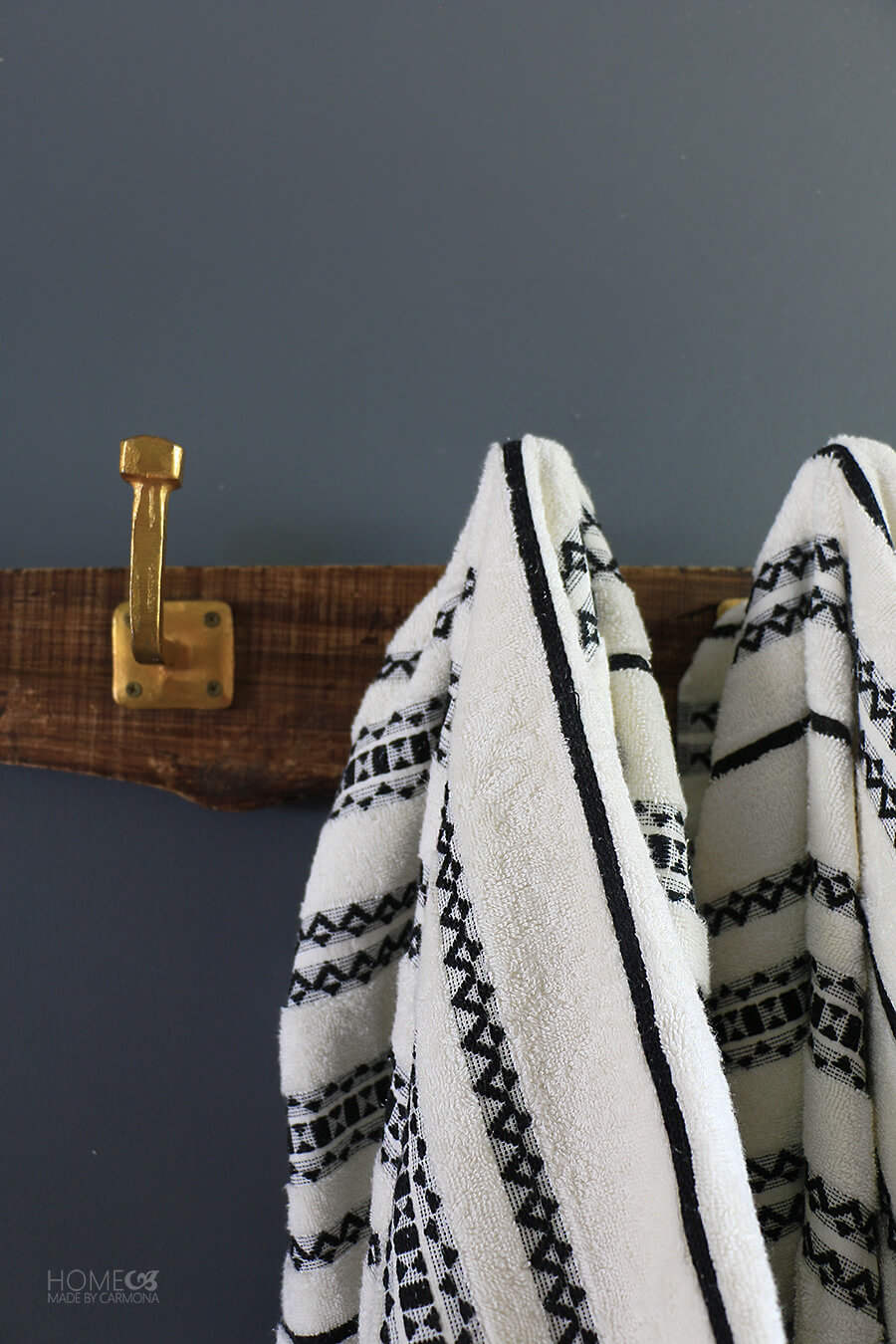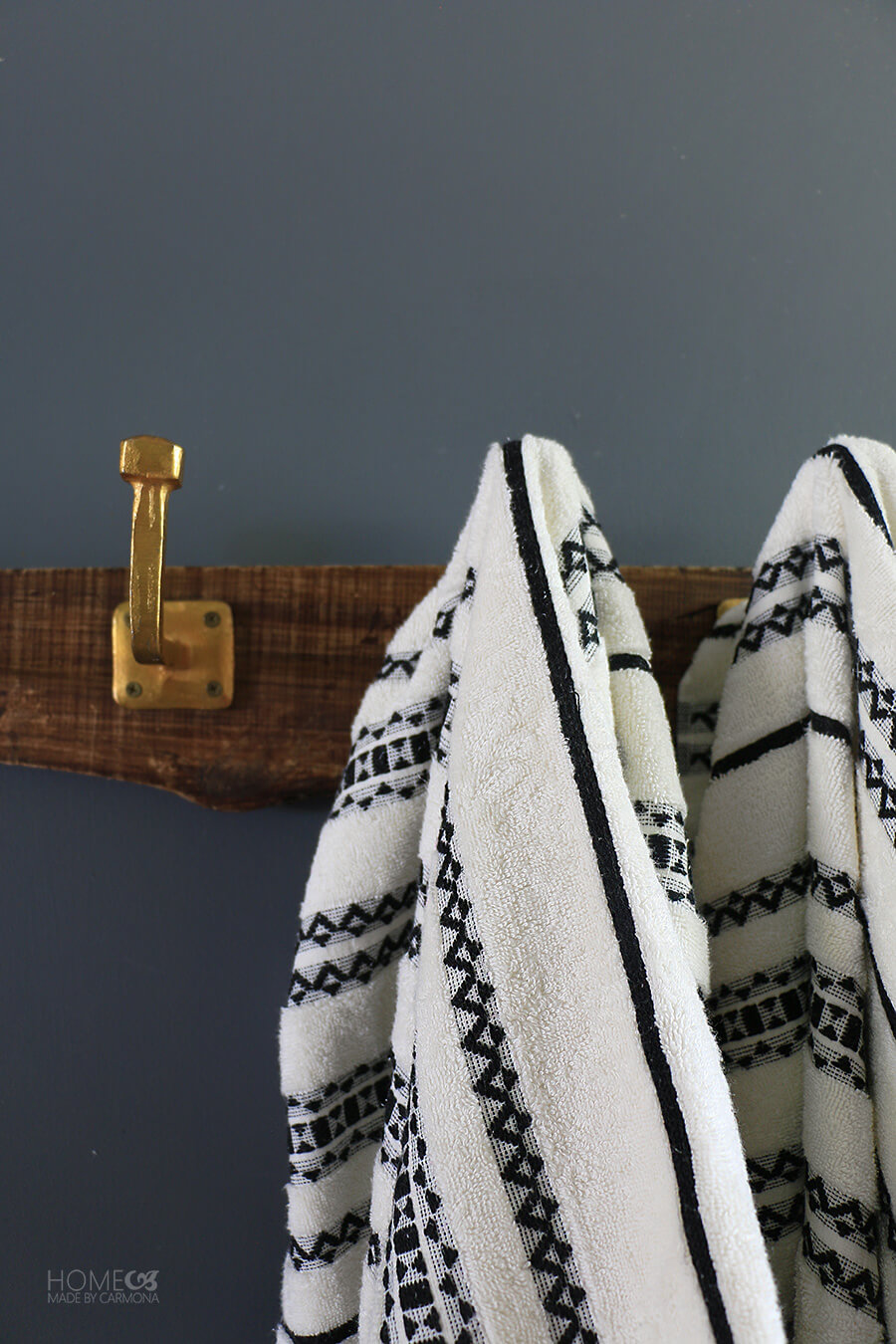 Shop The Look
Here are the other cute Better Homes & Gardens items in the space: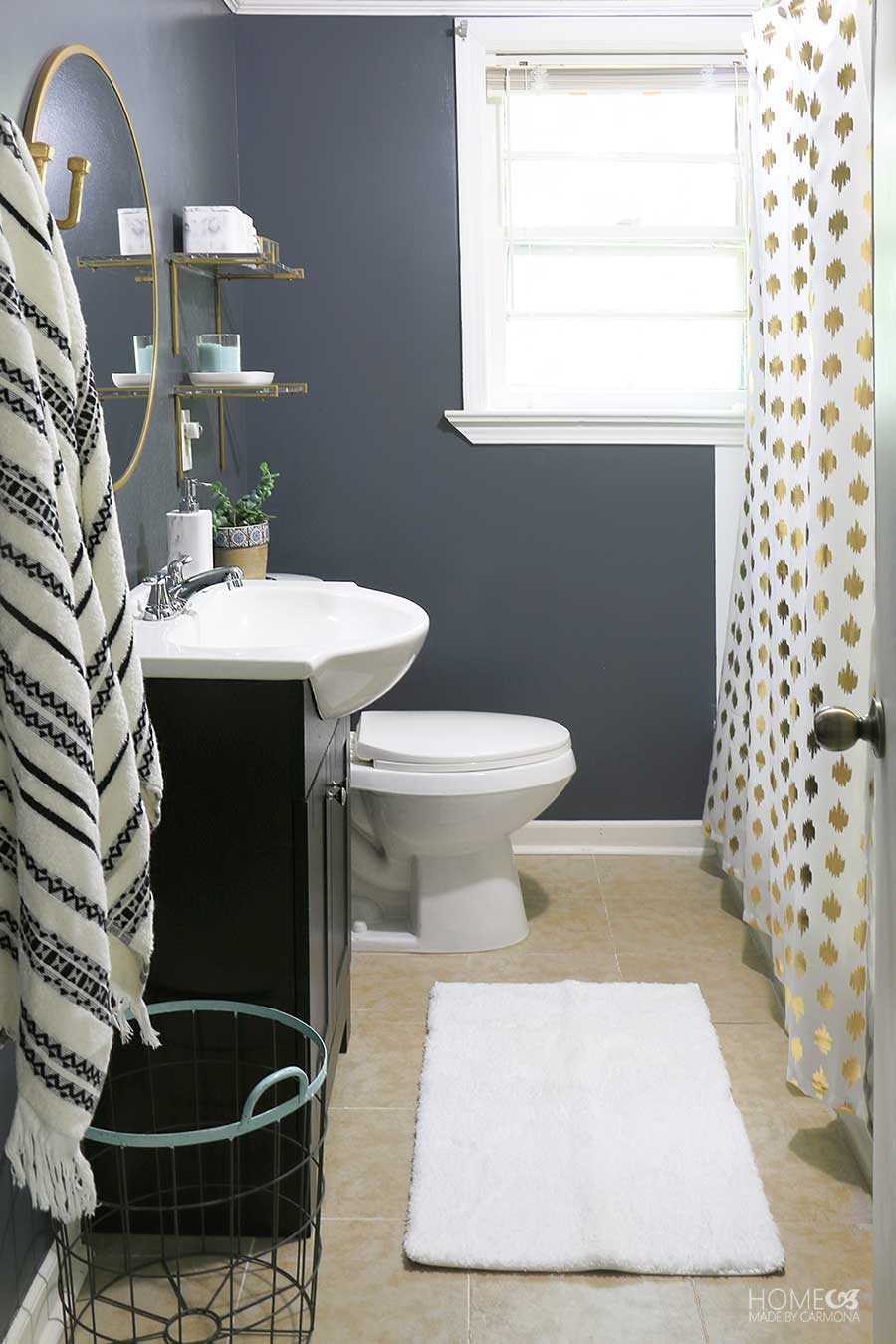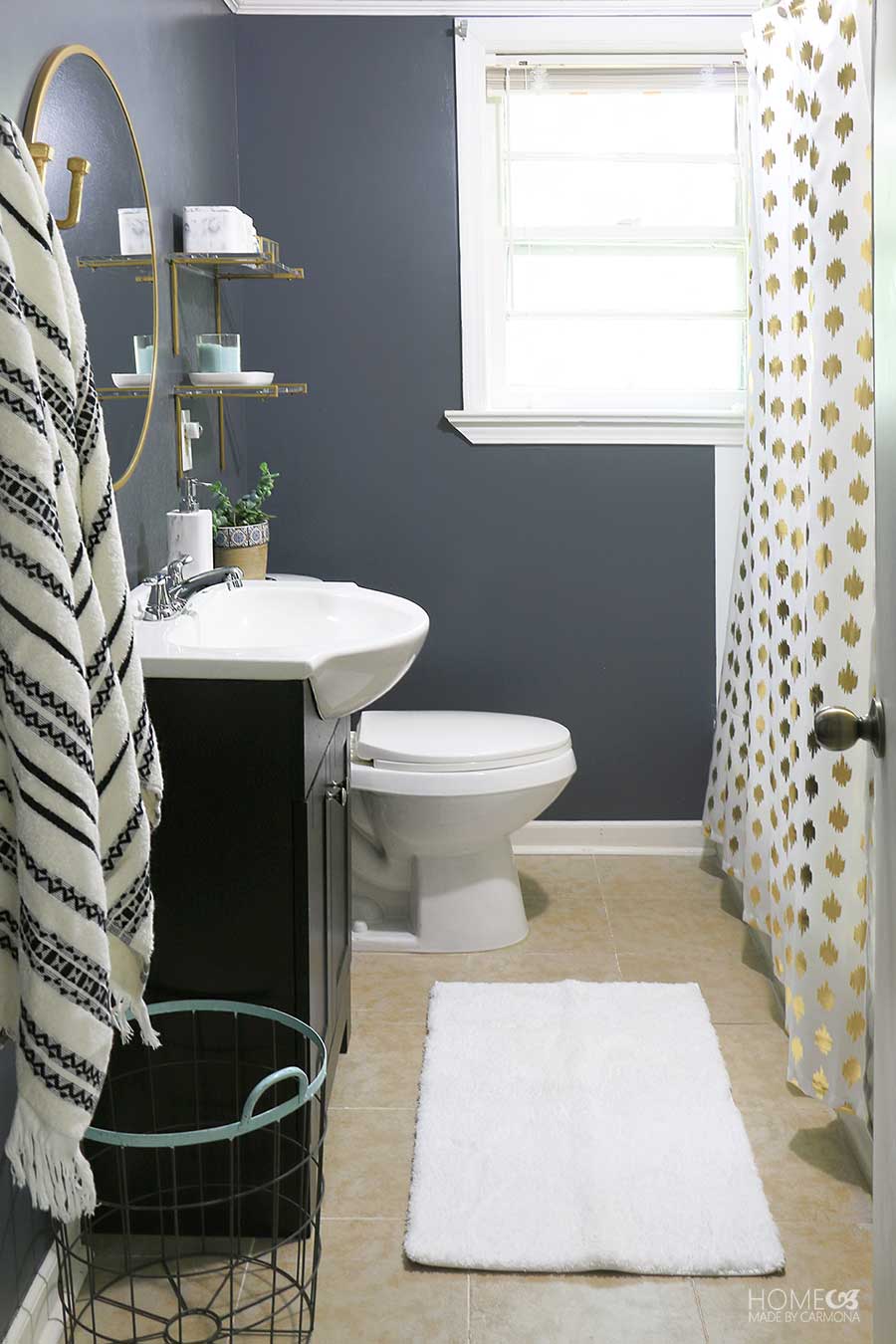 You can see I still have some work to do in that bathroom, a better shade, a brighter light fixture, the floors weren't installed well and have missing grout here and there, and the bath tub is slowly starting to get scratched again (hey, I knew that DIY painted enamel wasn't a long term solution)…so eventually I will revisit this bathroom. But a few inexpensive cute things helps it feel less blegh, and actually quite cute!
In the future I'll share with you the reasons for some of my choices…such as the hooks instead of towel bars, and why acrylic shelves, etc. For today, I just wanted you to see the progression, and know that even I have lots of projects that have to go through a process over a much longer period of time than maybe you get to see on the blog. Just a sneak peek behind the curtain. 😉
[left]
I'd like to say a special thank you to my friends at Better Homes & Gardens Live Better brand at Walmart for partnering with me every month on a new challenge! You can find the BH&G brand line carried exclusively by Walmart. Follow Better Homes & Gardens Live Better on Facebook, Instagram, Twitter, and Pinterest.
**I am honored (and excited!) to be part of the Better Homes & Gardens Live Better influencer network, and am compensated for sharing a few of my favorite things, projects, opinions, and my own original ideas with you.
[/left]
[right]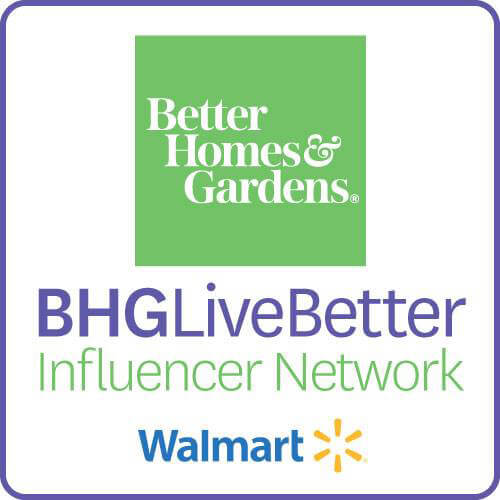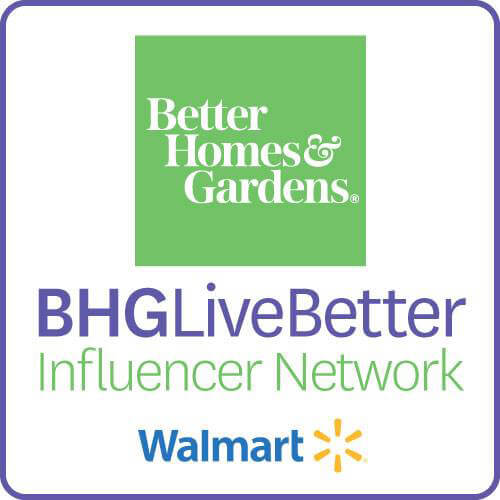 [/right]


[go_portfolio id="decorate_landing_page"]