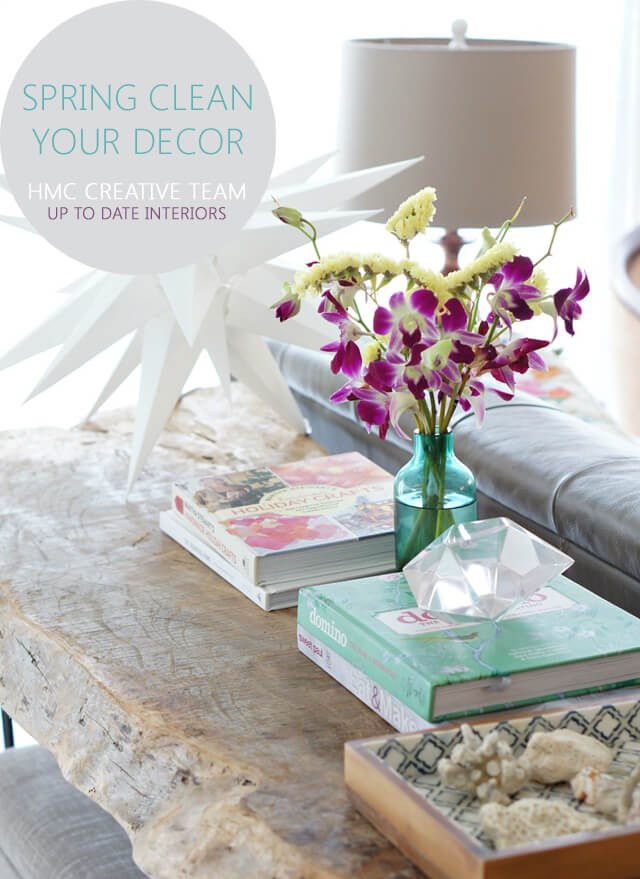 [left]Hello Spring and hello HMC readers!! This is Kathy from Up to Date Interiors and I'm delighted to be hanging out with y'all today.[/left]
[right]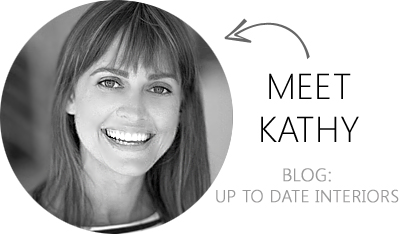 [/right]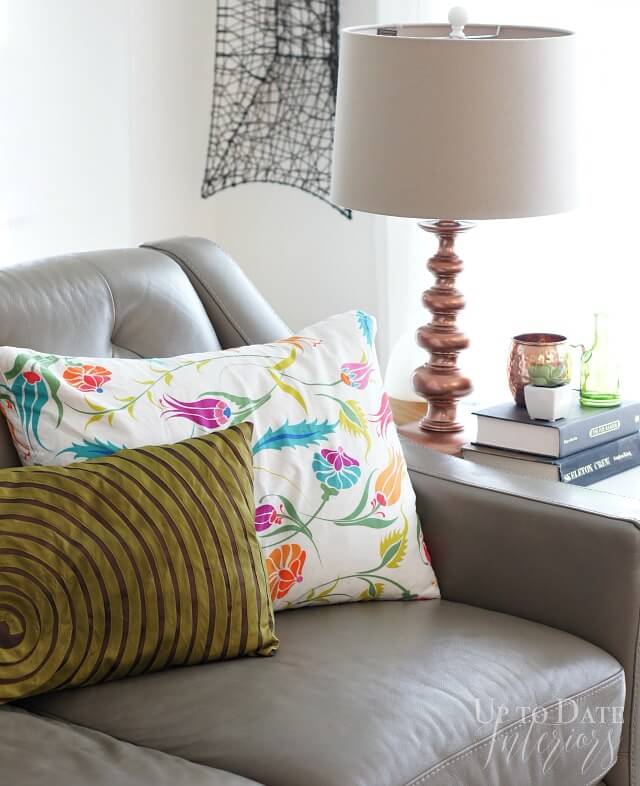 I have the doors open and curtains fluttering in the breeze! While you start thinking about Spring Cleaning or printing out that gorgeous checklist, let's do a little housekeeping in the home decor department too. It's the perfect time for a fresh start, trying something new, and to practice less is more.
Take away some: Spring is a great time to eliminate some of the coziness of winter decor. If you feel like your table tops are cluttered with decor, remove all of only and only put back half. If your tabletops and shelves are already beautifully styled, try removing one item from each vignette for more breathing room.
I absolutely adore decorating my sofa table but removing a few items had an immediate impact on the space making it more airy and light-hearted.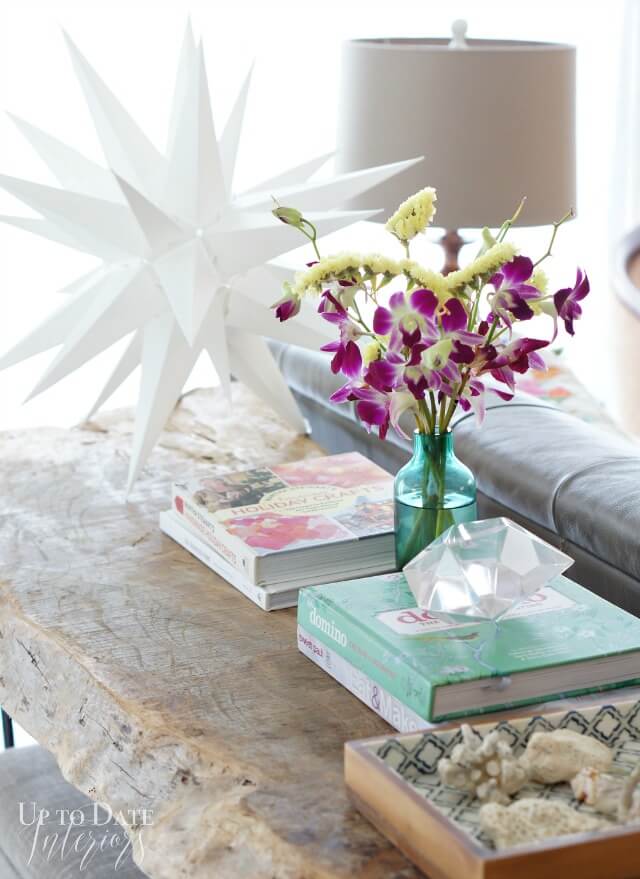 Tip: Each table top and shelf should have the same amount of decorating items to keep the space balanced.
Repurpose or refresh something: The items that feel stale or unloved, it's time to decide if they can be repurposed or refresh. Would a fresh coat of spray paint update a lamp or candle holder? Can you repurpose an unused tray or basket as wall art?
This wire basket adds much needed contrast to the white walls, curtains, and floor.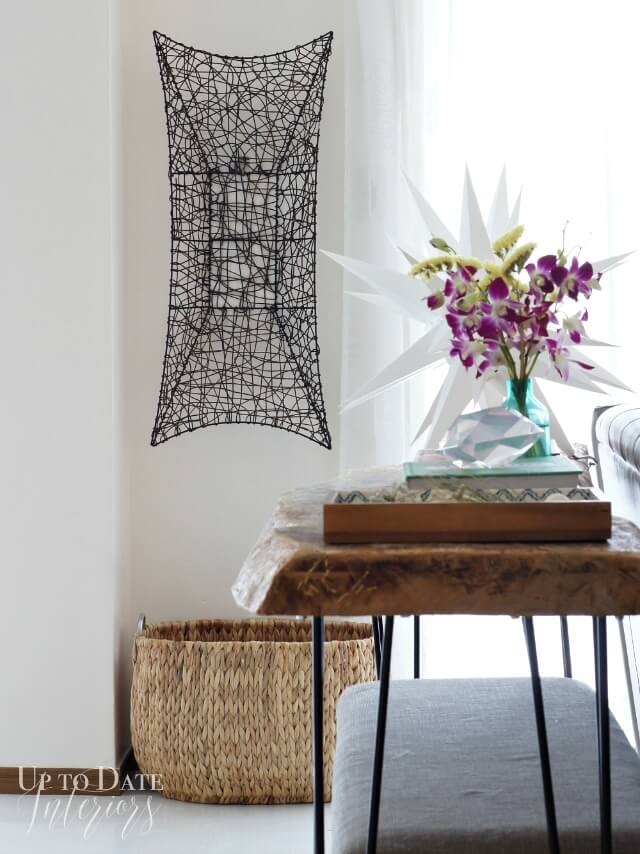 Bring in new colors: Change out art or photos with a cheeky quote or your child's colorful creation. They cost nothing and can bring giggles and smiles. New pillow covers showcasing Spring colors is such an easy and inexpensive way to brighten up seating and beds.
Using a white duvet and blanket on my bed with a black bed skirt makes is super easy to change out pillows and throws.
Tip: Keep the original artwork or photo in the frame for protected storage. Write down what photos or prints are in the frame and tape to the back as a reminder.
Declutter and organize off season decor: I'm not asking you to bring back out all of those Christmas decorations! Promise. Just every day decor items that aren't currently being used. Picture frames, pillows, throws, and knick-knacks. First go through each item and ask yourself if you love it? If not, is it worth repurposing? Does it have a classic style? When is the last time you used it? Make sure you get rid of items (like put in the car for a thrift store right now) if it's not adding enjoyment to your life!
(Brownie points: Do your holiday decor next!)
Keep all of your decor in one place so that it's easy and fun to switch out when the moment strikes. "Shopping the house" is a wonderful and cost-effective decorating solution. All the cool kids are doing it!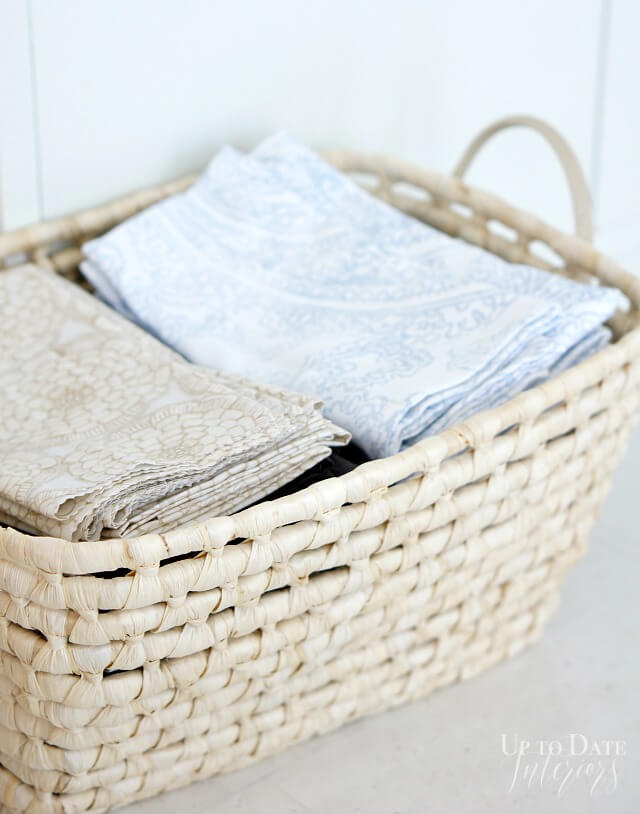 Tip: If you have a pillow problem (I'm totally guilty), save the inserts that you actually use. Store only pillow covers for minimal space taking.
Now that you've done some work getting rid of items, painting and repurposing decor (I know y'all are crafty!), and organizing, don't forget to try something new.
Something new: If you are not in the habit of changing out decor, updating accessories and textiles, or refreshing your space, don't be afraid to add a new statement piece. It can be a little investment or a larger one. Try a new piece of original art/ photography or maybe a limited edition print. Farmer's Markets and antique malls are fantastic for finding local artists that aren't expensive. My favorite places for prints are Etsy shops, Minted, and Cozamia. I also enjoy looking for local or import shops for unique pieces of furniture and decor like this teak bench bought at a local import store.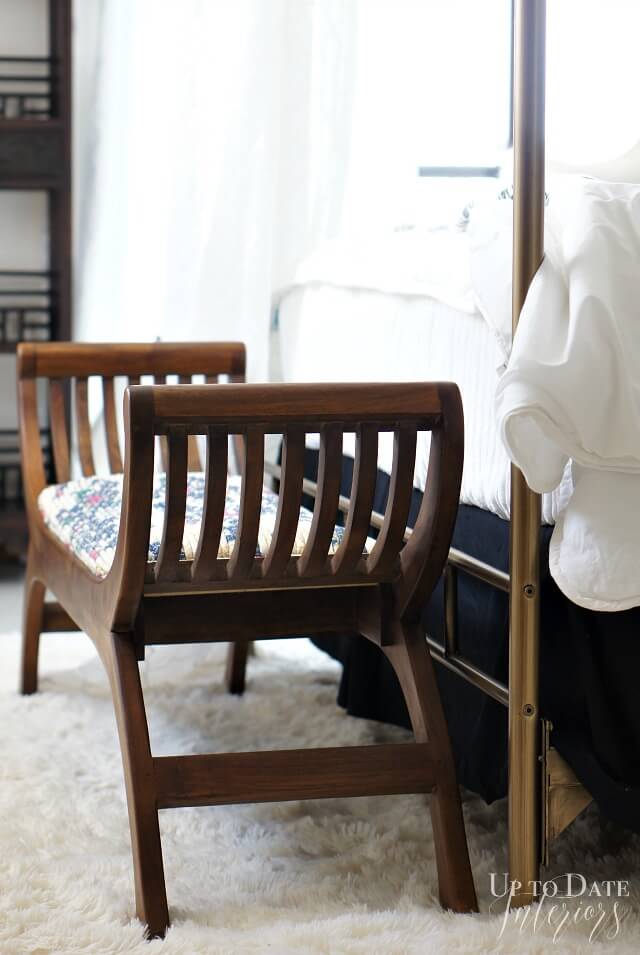 For more Spring decorating tips, click HERE and HERE.
Thanks so much for having me today.
Kathy Baugher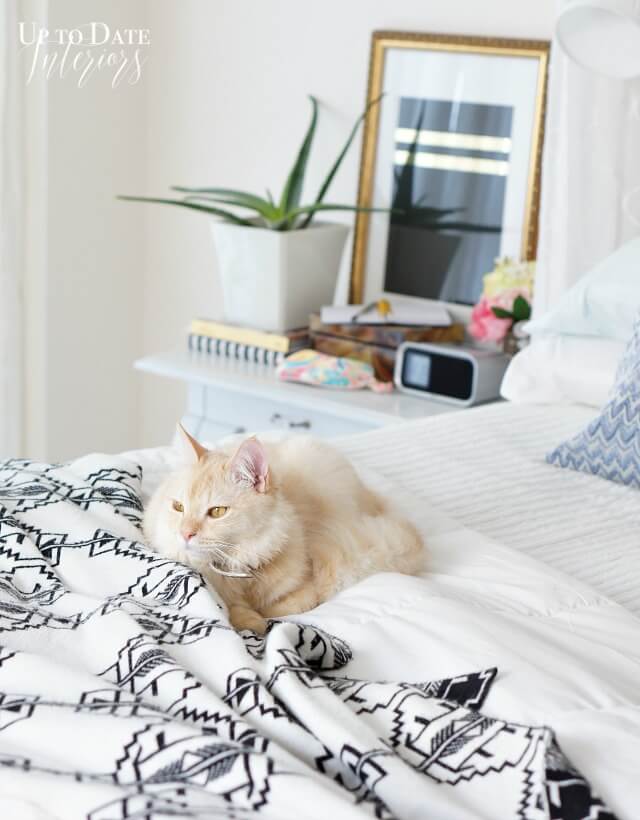 FOLLOW KATHY HERE
Like This? You'll Love These!
Now that you have finished your spring cleaning, take a spin through these spring home tours for a bit of inspiration