*This post is sponsored by Bona but the content and opinions expressed here are my own.*
Forget spring cleaning, it's holiday cleaning that gets the most attention in our homes. After all, that's when we host the biggest gathering of family and friends.
Today I'm going to share 5 Holiday Cleaning tips to help get your home holiday ready. Plus, how to keep it that way with the smallest amount of effort and stress possible.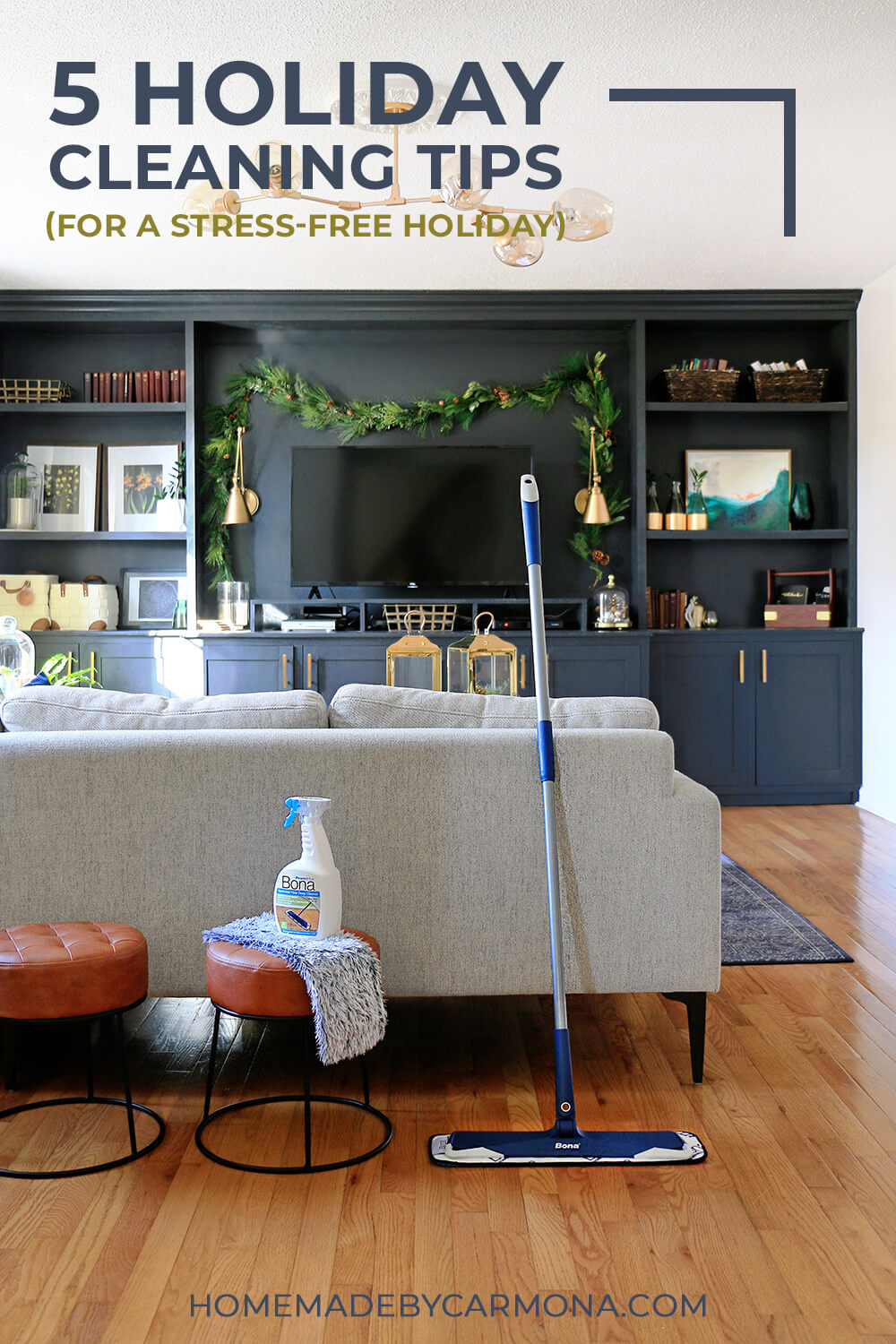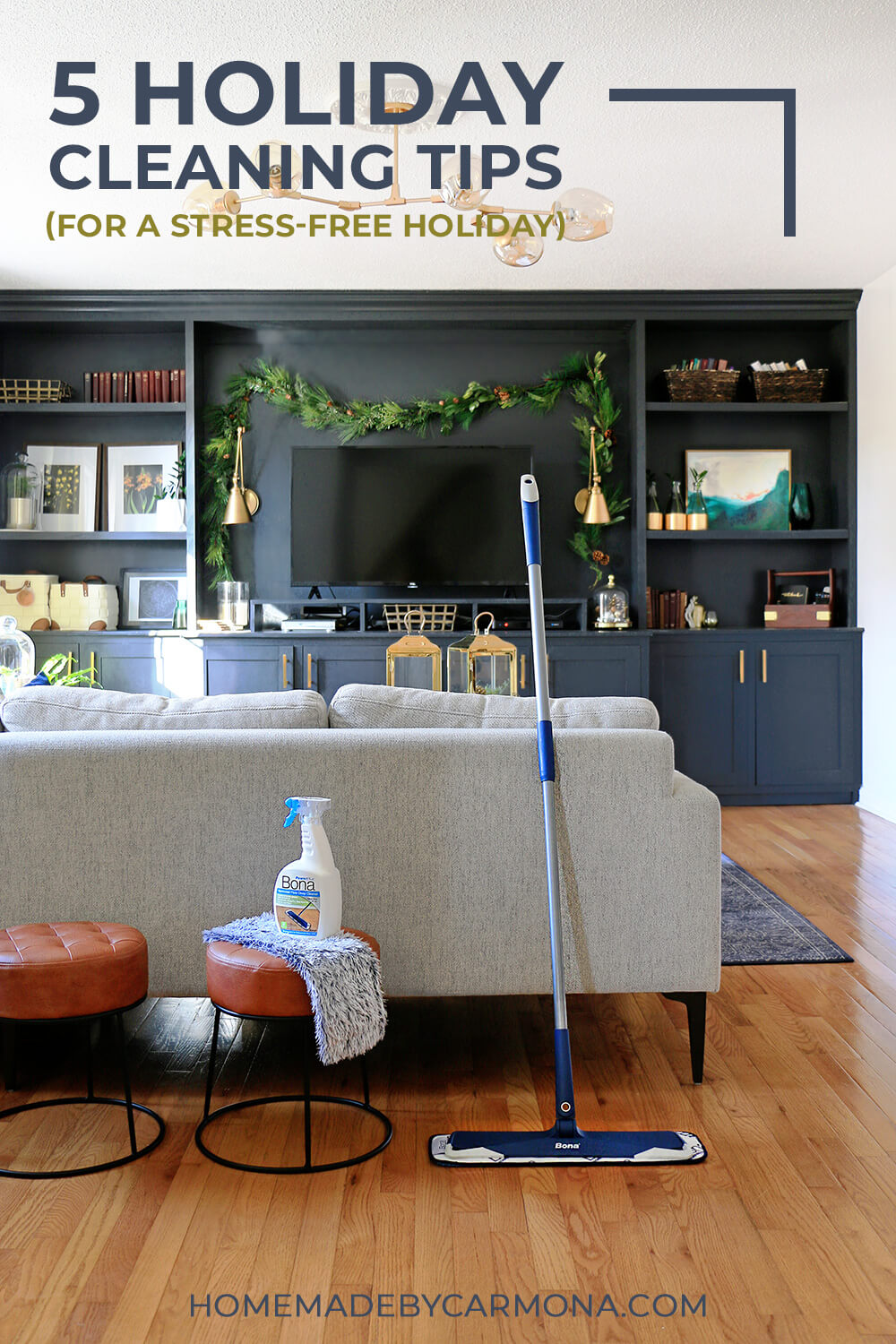 I don't know about you, but it's usually not until I know I'm having holiday guests, or even overnight guests that I start thinking about just how clean or organized the house is.
With drop-in guests, you can 'fake it' and surface clean, or even hide disorganized items in various closets, nooks, and crannies. But when you have family or guests who will spend the day or multiple days in your home, it's a different story! They are likely to see all your deep dark secrets, including the pockets in your home that haven't been cleaned in a while. 😀
Don't worry, we've got you covered with these 5 important tips!
Tip #1. Deep Clean (& Decorate) In Advance
Don't wait until the week of your guests arrival to clean the house. I know what you are thinking, "but Ursula, it's just going to become a mess again and I'll have to do it all over before guests arrive anyway".
Well hear me out! You may have to do quick surface cleaning again before guests arrive, but do the deep cleaning as early as 3 weeks in advance. The last thing you want is to wear yourself out with deep cleaning while also attending to the cooking, the room preparations, and more.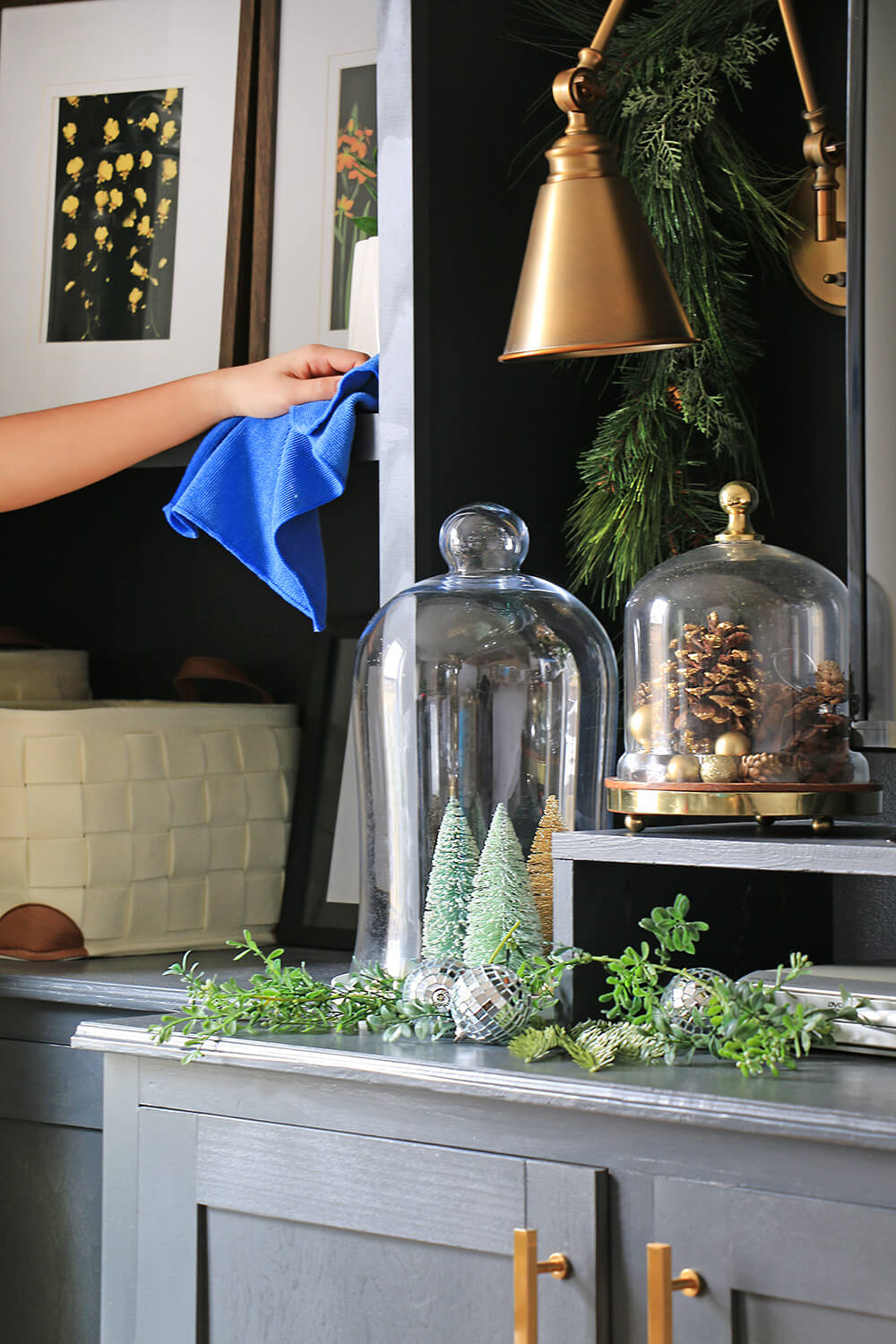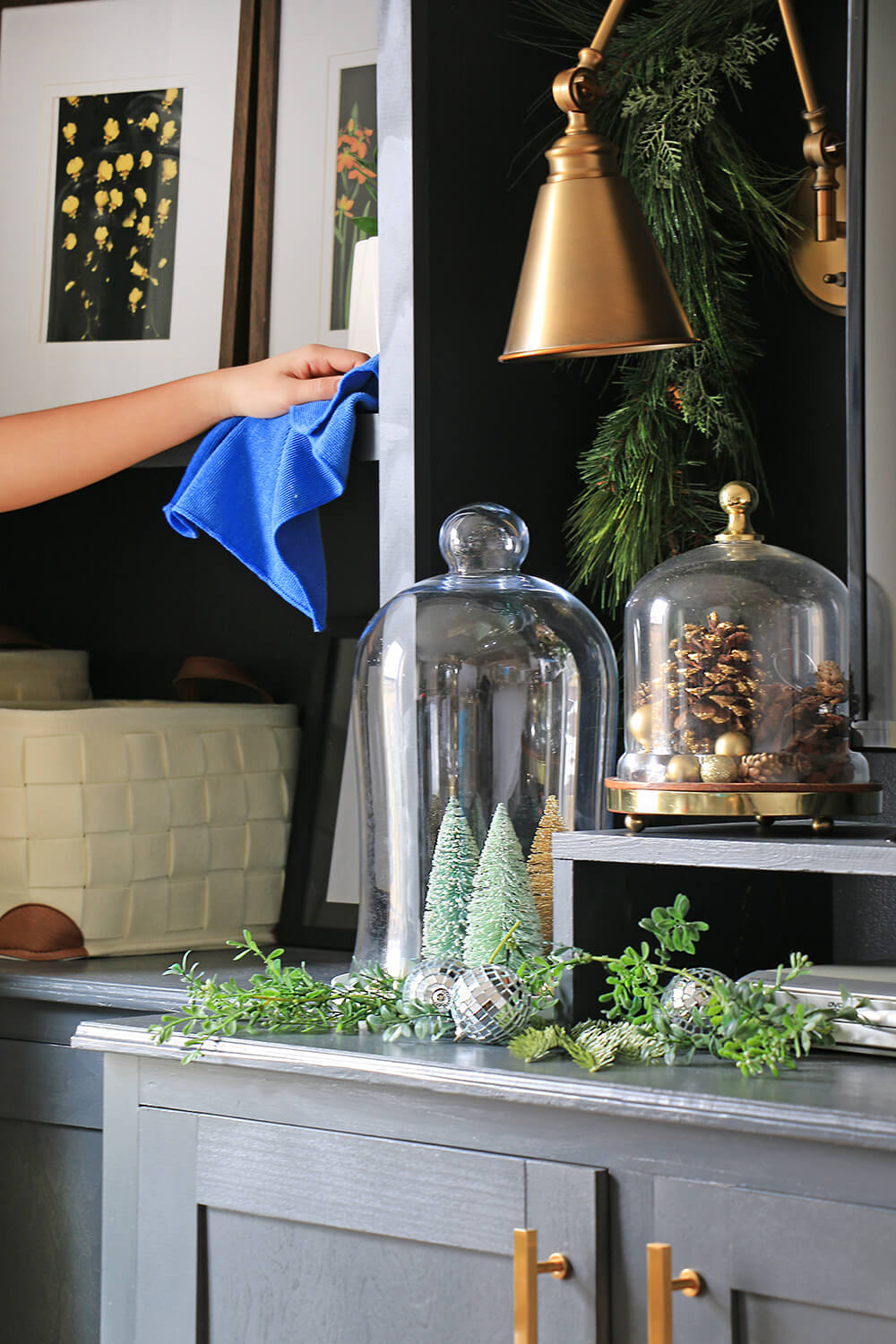 Start by cleaning areas you don't normally get to; like flooring under sofas, dusty corners… also polish furniture, and clean windows. These are cleaning tasks you don't have to re-do for another few months, but it makes a difference in how clean your home looks.
Right after you deep clean, set up your holiday decor. Decorating early is better than waiting until the last minute! That means two important things are taken off your plate.
Tip #2. Make The Most of Cleaning & Organizing Hacks
Over the years I've learned to make the best use of cleaning hacks, such as wax to help keep your shower sparkling clean longer. Disinfectant wipes kept handy to make cleanups quick and easy. And a slew of other clever solutions…
I also strategically set up things around the house to help keep the mess down. For example, pretty baskets tucked into corners hide kids toys. Then twice a day during their visit, we help them gather and put away all the toys they are not currently playing with. Keeps toys from under foot, and a more tidy space.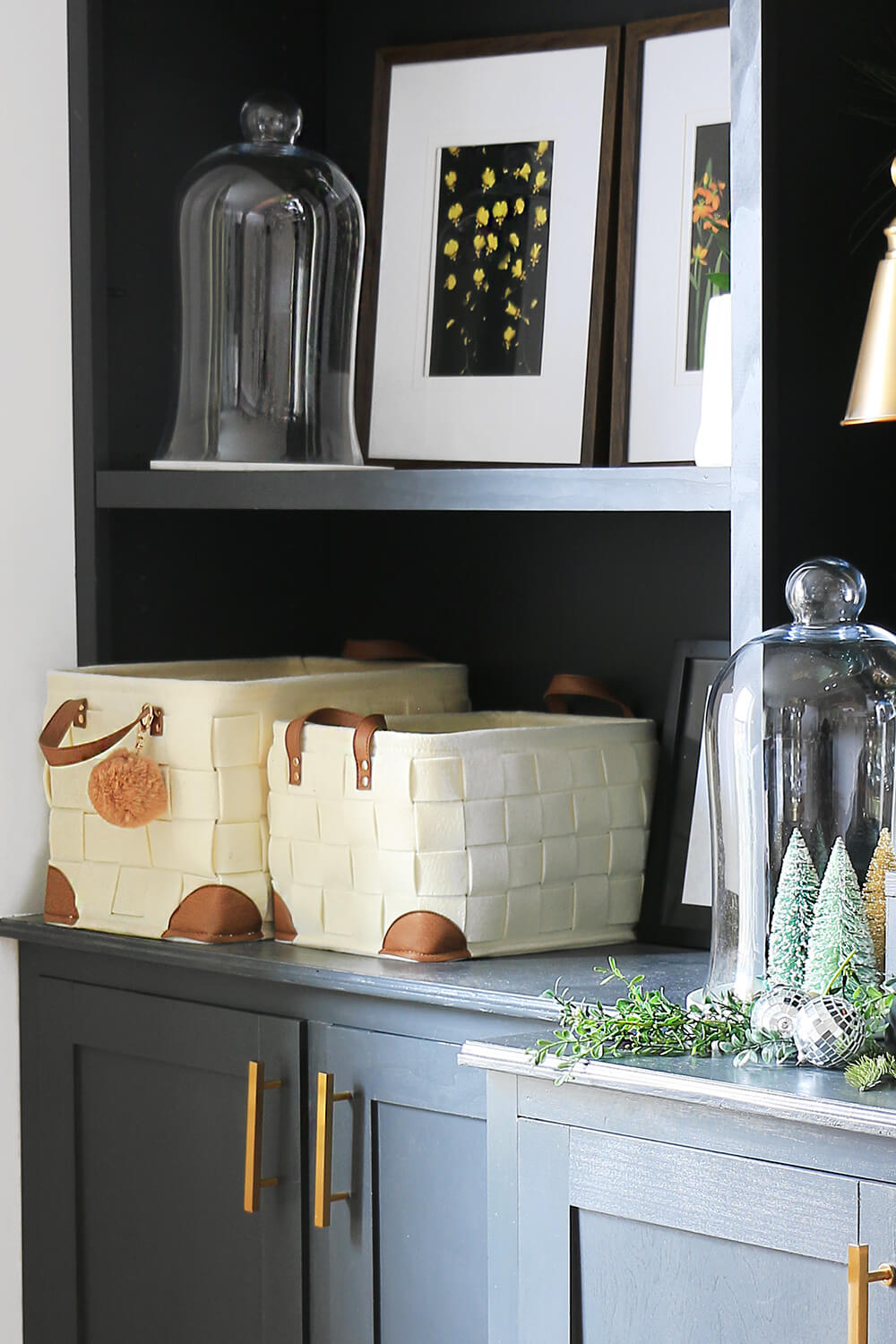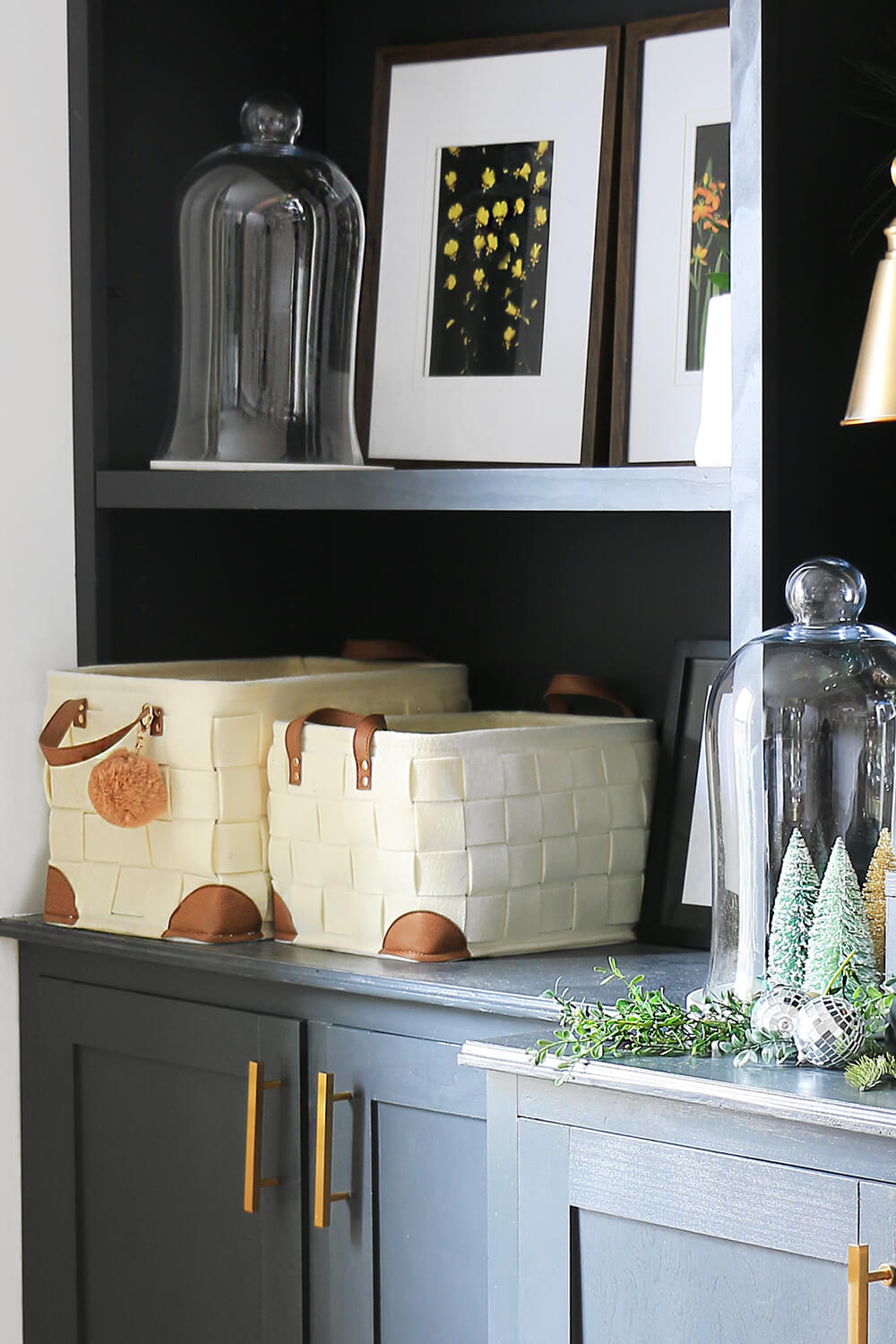 Tip #3. Use Products With Long-Lasting Effects
Be very selective about the cleaning product you use. Not all cleaner is created equal, use quality product that will prolong the cleanliness of the space.
I use Bona PowerPlus Hardwood Floor Deep Cleaner during my initial clean, and then maintain the clean with the PowerPlus® Microfiber Deep Clean Pad.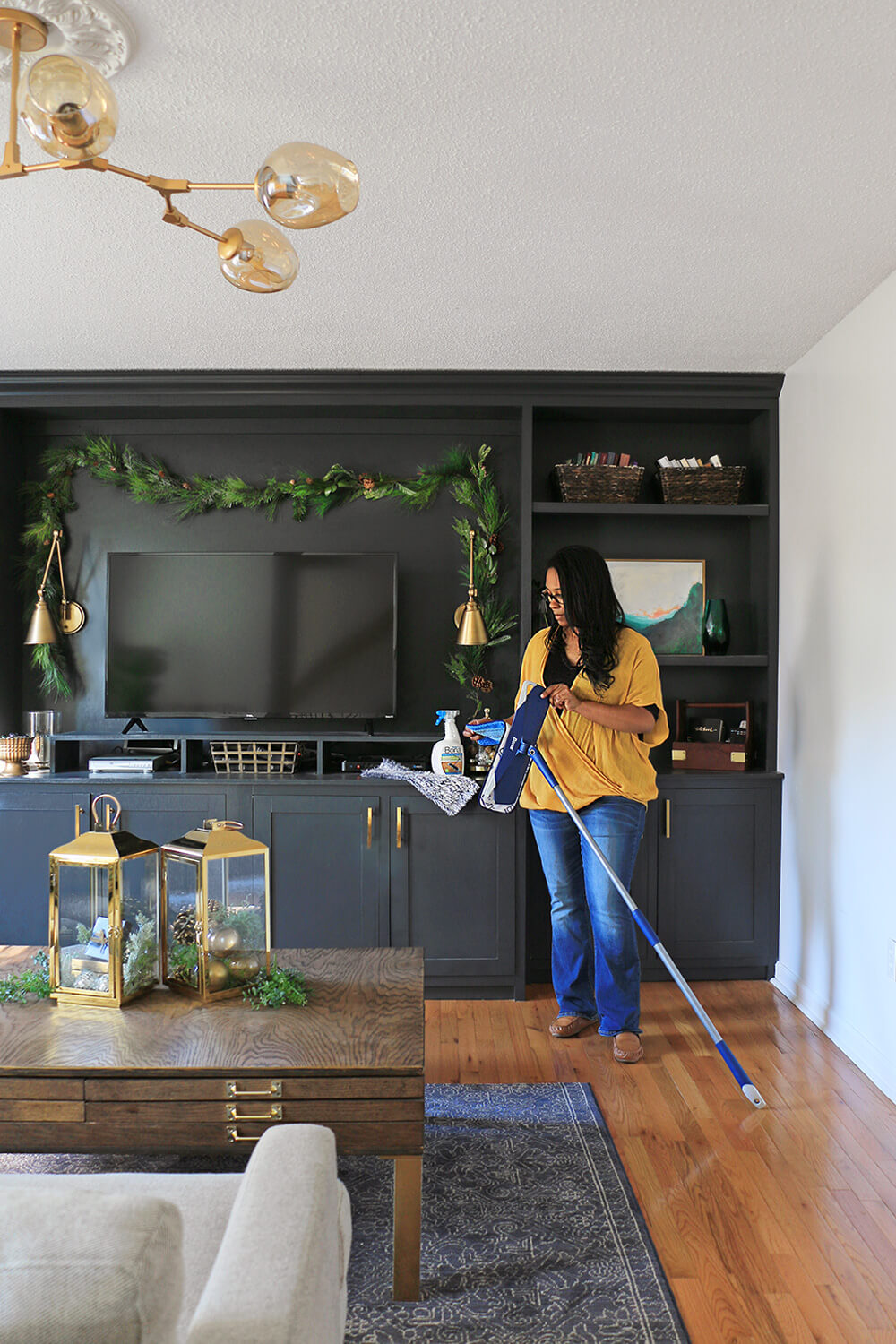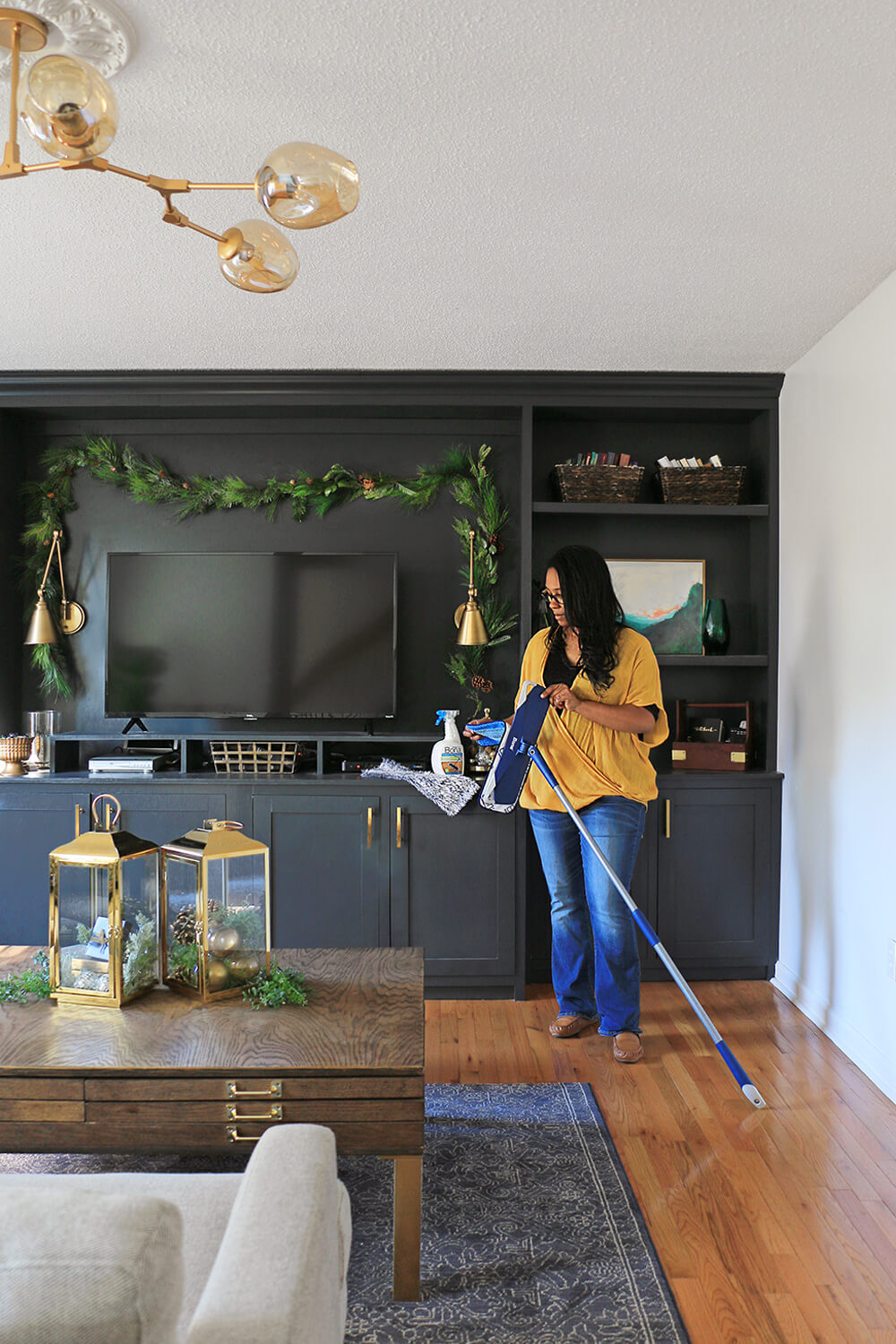 Tip #4. Get The Whole Family Involved
No need to take on the stress of holiday prep all alone. You dress the tree together, you open gifts together, make it a part of your tradition to get the family involved in guest prep. Everyone gets to be helpful, as an important and vital cog in the family wheel.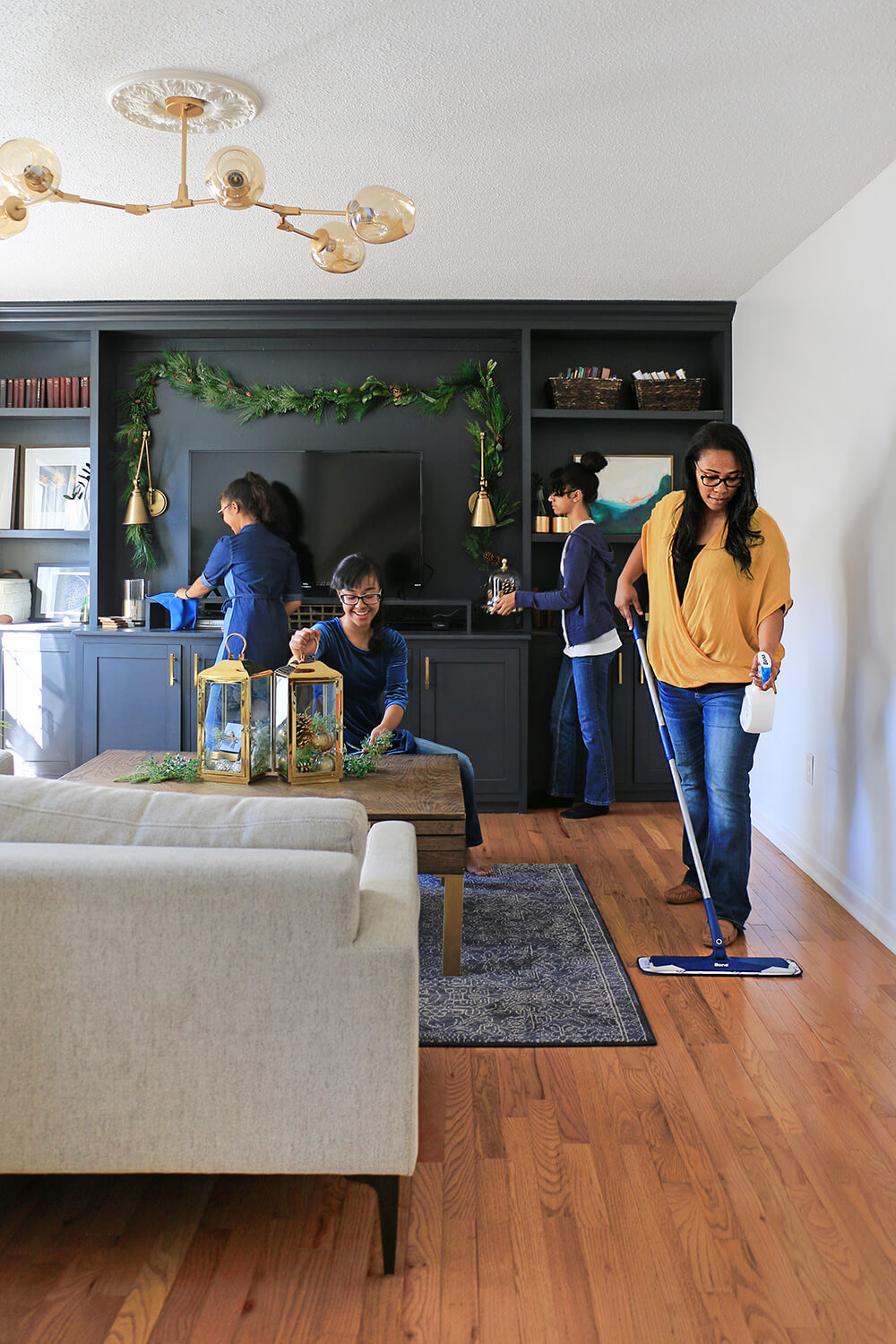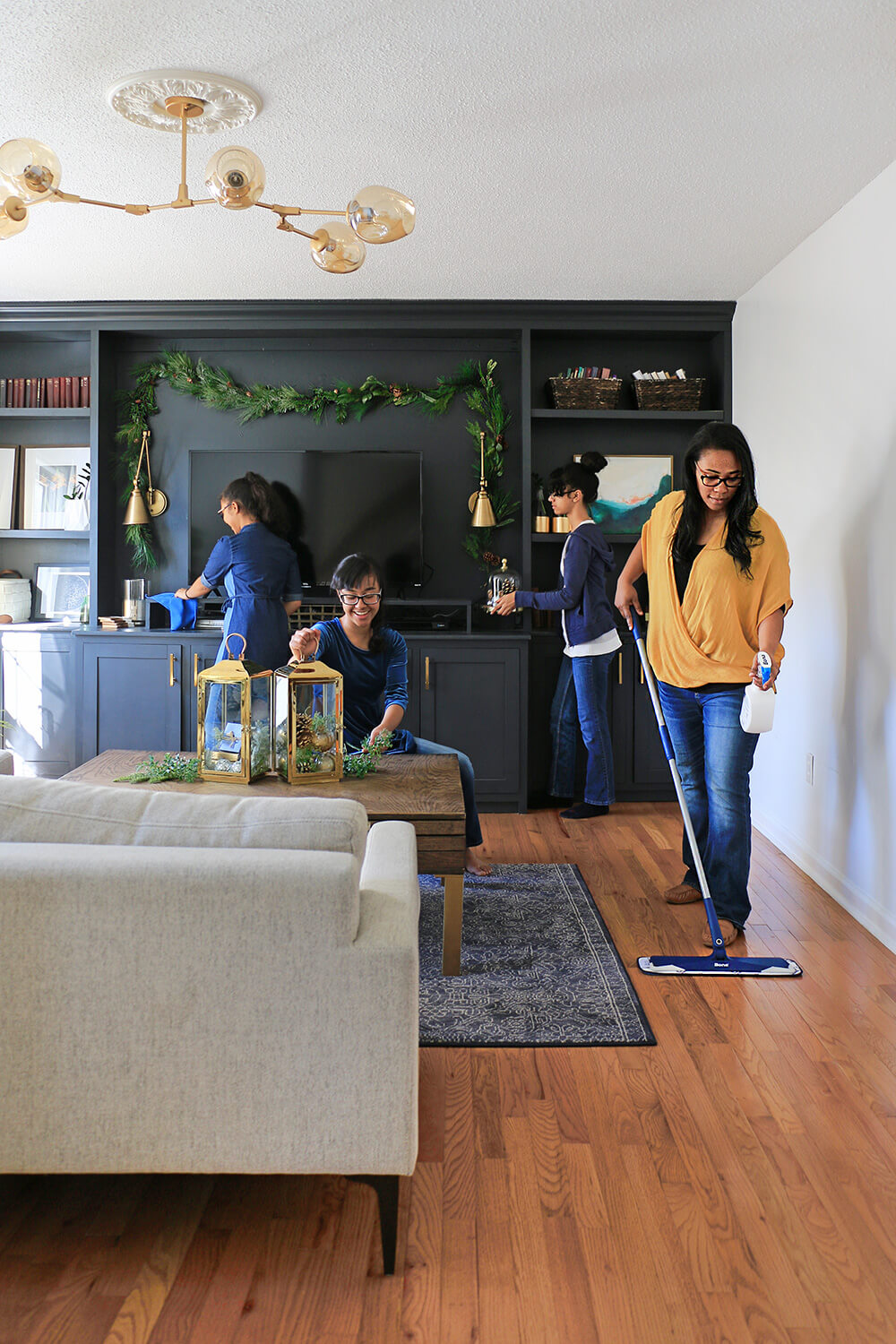 Try to make cleaning day and guest prep as enjoyable as possible. We blare music we can all enjoy while cleaning, and look forward to a little family treat and R&R as a reward when it's all done.
Tip #5. Master The Art of The Touch-Up (Maintain The Clean)
Maintain the clean with easy quick touch-ups. Being intentional, and making the most of easy-use tools are key to this. It takes way too much time and effort to pull out a full bucket and mop, but window wipes, disinfectant wipes, and items like Bona's Microfiber Mop makes the process quick and painless.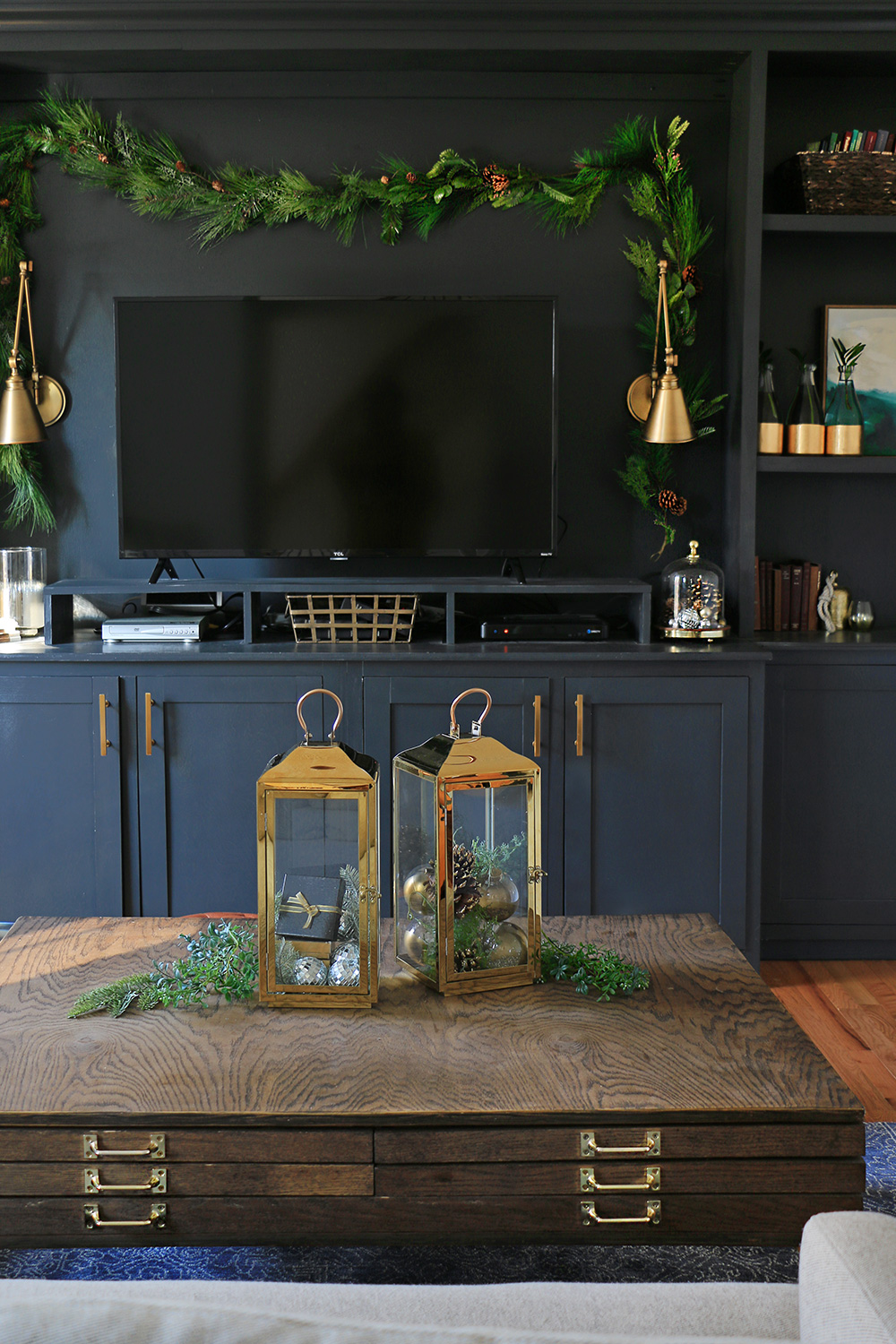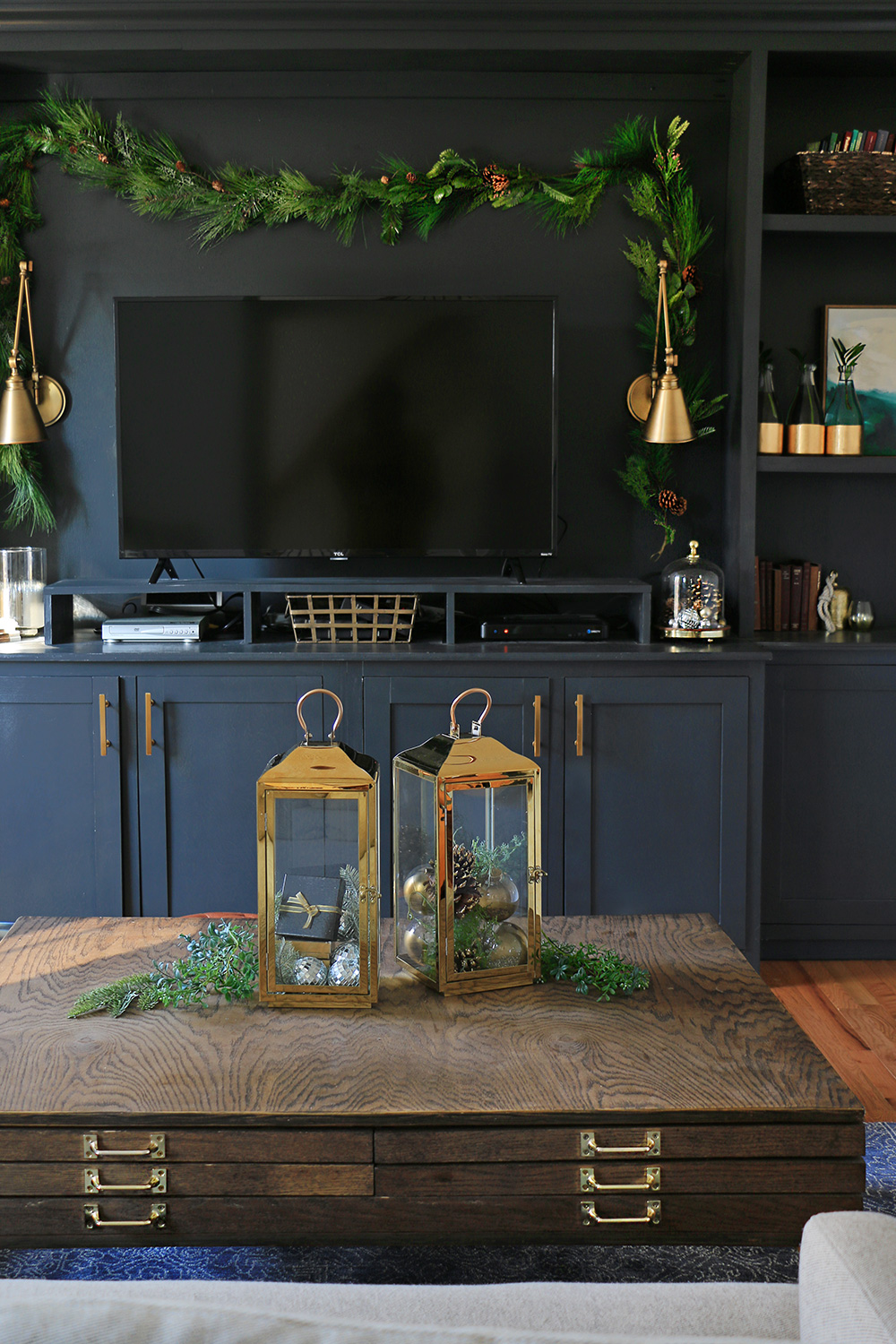 Want to learn more about how you can cut down on your cleaning time? Bona as some smart solutions for you here!
*Special thanks to Bona for partnering with Home Made by Carmona to sponsor this post!

[go_portfolio id="cleaning_tips"]