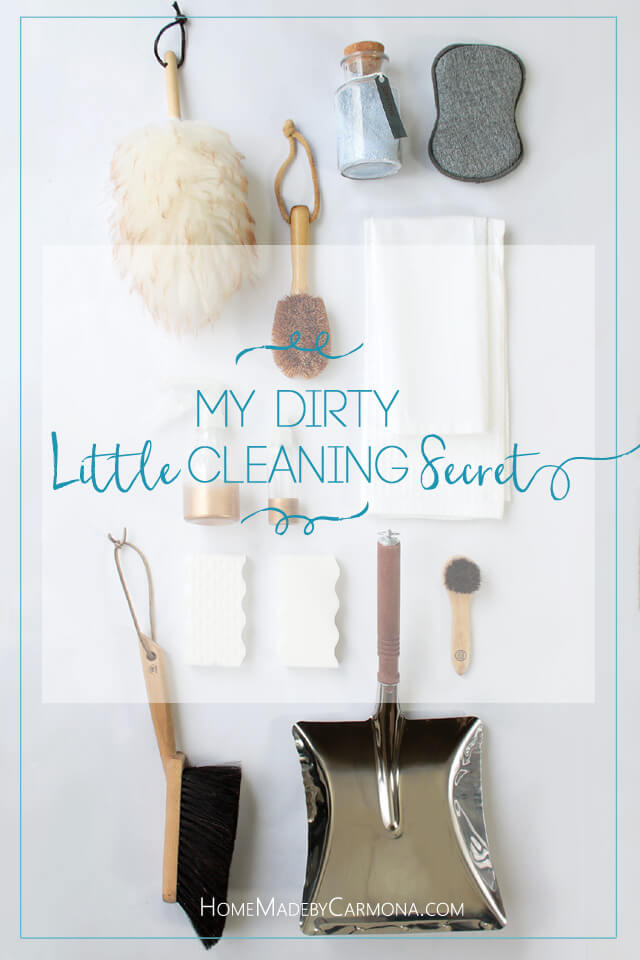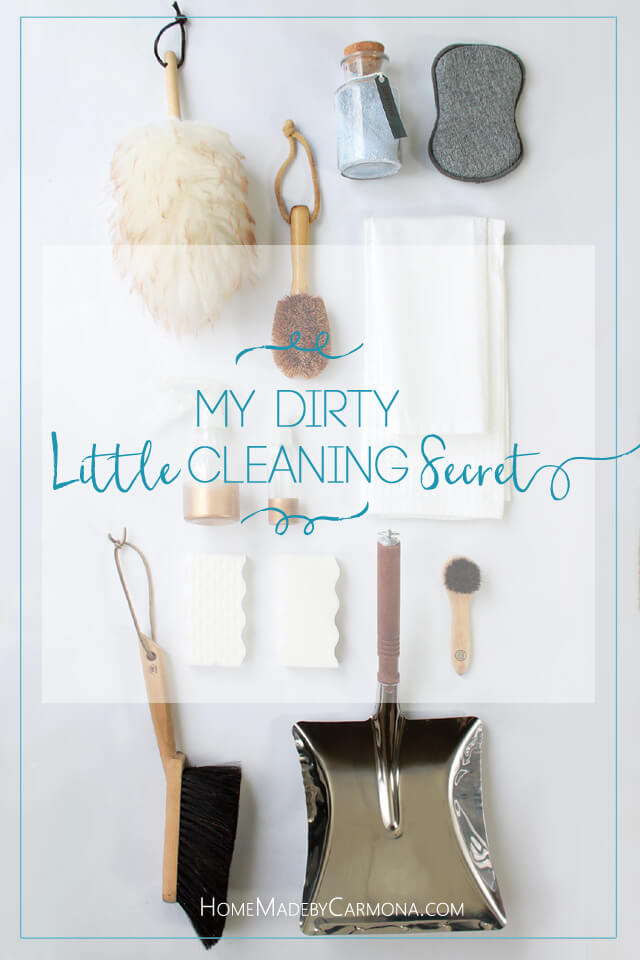 Are you sure?
It's not pretty…
Oh ok, it probably isn't little either, and I'm not even sure it's a secret anymore! 😀 If you've been reading along for a while, you know that I have no fondness for cleaning. Organizing I can do, decorating I love… but cleaning takes a big fat back seat. Which means my dirty little secret is probably my dirty little house! Haha! Actually, I have a few sneaky methods for making sure my house doesn't degrade into a complete pigsty. Plus now that Spring is here, it's time to get serious with some real Spring cleaning.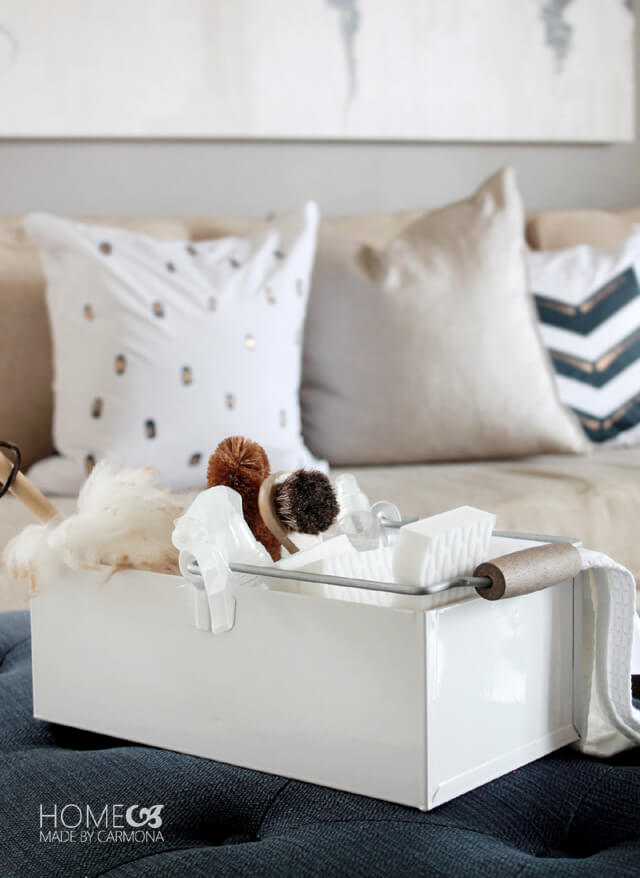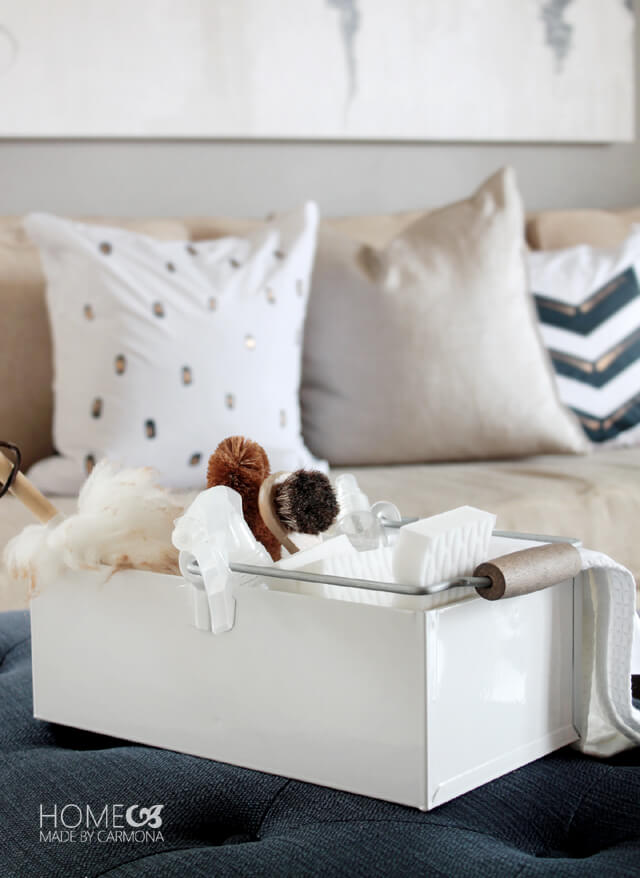 I'm really excited to partner with one of my go-to brands for cleaning…my grime fighting genie, that handsome bald man, Mr. Clean. I have been using the Mr. Clean Magic Eraser for years, and with 3 kids (who have the super power of always having grimy fingers somehow, even after I tell them to wash their hands), I always keep a couple packs in my cabinet. Always.


But first things first… I had the exciting honor of video chatting with HGTV host  (of Love It Or List It Too), and former Bachelorette Jillian Harris! My new best friend…unless she doesn't decorate her best friends' houses. Haha, just kidding, what kind of friend would I be? Actually it was very sweet of Jillian to chat with a small group of us bloggers who got to ask her our questions. It was a fun little hangout, and she is an absolute sweetheart! Now that she is getting ready to add a darling little one to her life (sweet grimy fingers to come), I can see why she is prepping hardcore! Ready to hear a few of her dirty little secrets?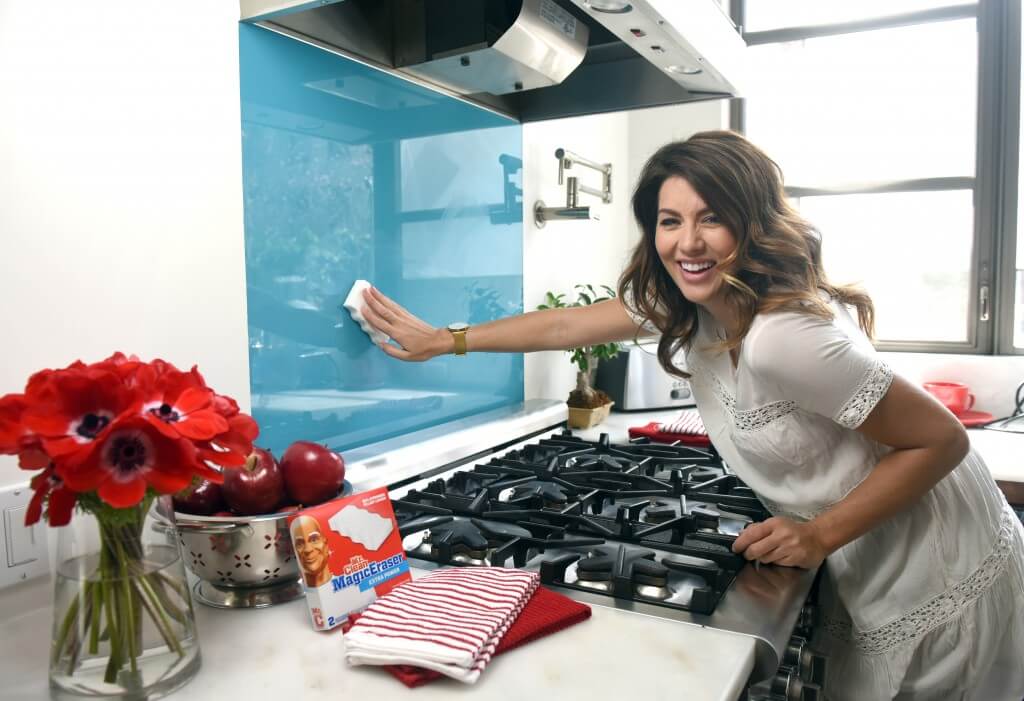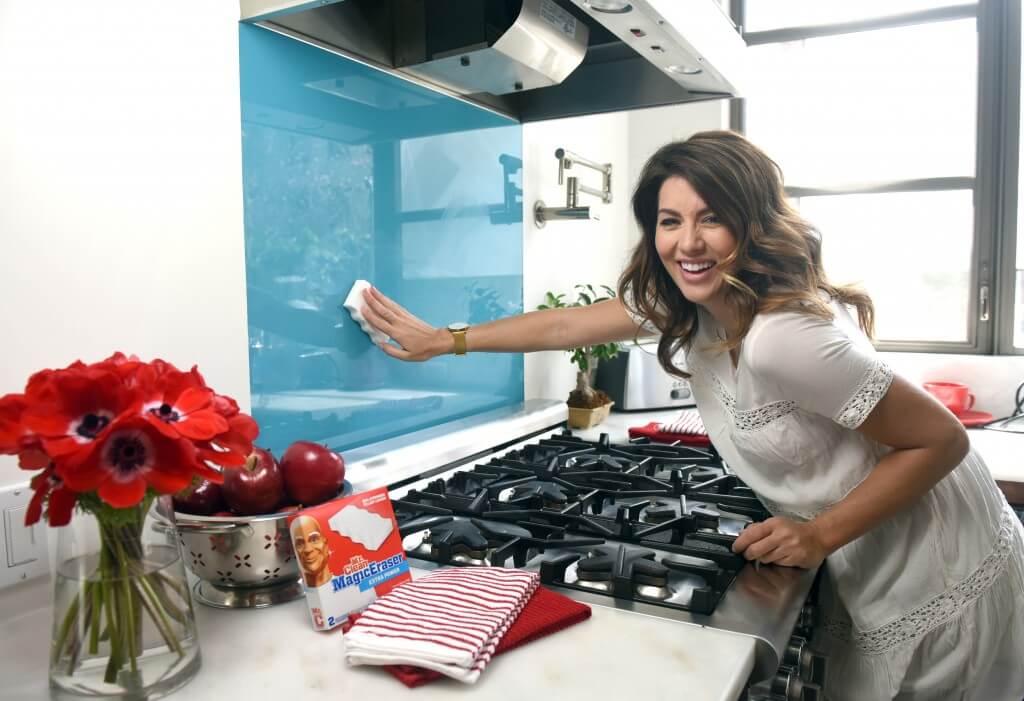 Q: You have 10 minutes before company is coming over, what do you clean first?What's your priority?
A: I always focus on the kitchen because that's naturally where everyone hangs out. I shove a lot of stuff in the junk drawer and I use the Magic Eraser – it's so funny how much of a difference it makes just getting rid of those little scuffs and those little nicks around the base boards. I also like to spot wash the walls and make sure the island and counter tops are totally cleaned off. I'll grab some fresh flowers from outside if its that time of year, light a candle and sometimes open up the windows just to allow a little bit of fresh air in. And if you have wine out, nobody notices how messy your house is!
Q: What does everyday really look like at your house? We imagine a gorgeous, magazine ready at all times kind of home. Tell us your human?
A: My house stays relatively clean but only because I like to be on top of it. But, when I come home from a trip to New York or a trip to Vancouver, I'm a disaster zone. I dump my bags and my bathroom floor is always covered with clothes, shoes and dog toys – and now there's going to be baby toys too! So while the house is relatively clean, its usually a giant mess disaster. I have lots of baskets around my house so that if I do need to clean in a hurry, there's a basket for all the dog toys, there's a basket for all the shoes. I grab the basket and put it in a corner and all of a sudden people think you are really clean!
Q: Everything in your house is white and expensive – are you going to roll up your rugs or just take a chance when the baby comes?
A: When we got Nacho our dog, who is a 75 pound boxer, everybody said all your white will be ruined. It has been a little bit harder with the dog – we have a big white linen couch and we have to take the covers off every 2-3 months and wash them which we didn't have to do before. And we wash our sheets once a week and we have to bleach them, but for the most part it hasn't been that bad. We're just going to see how it is with the baby and when we have to replace something we'll replace it with a beige or a light gray. I don't plan on getting any more white nice things in the near future – I'm just going to stick with what we have and ride it out until its ready for the garbage!
Q: What do you have planned for the future? 
A: Right now I do have a seasonal clothing line that comes out twice a year. It's a small capsule collection only sold online. I'm open to licensing and other opportunities, but one of the things that is more important to me than any financial success is family and my sanity. I've had the opportunity to work with a lot of really successful people in this industry and I find that people never have enough time to just sit around a campfire with their parents or have coffee with their cousin in the morning. I really enjoy that time with my family. I've been very lucky to have different levels of success in my life and for me, the money part doesn't bring me anymore happiness than before when I was in debt. It doesn't change anything for me so I'm going to keep on doing things that make me happy and that still allow me to live a balanced lifestyle. Right now looking to the future, I'm looking forward to being a mom and actually doing less. I also love blogging and want to keep that up!
Q: What is the weirdest thing you've ever used the magic eraser on?
A: My hair straightening iron! Magic Eraser can get rid of that caked, burnt-on, gunky hair product!
Isn't Jillian a cutie? Wishing her the best of luck and lots of sweet moments with her little one when he or she comes. She's ready… 😉


Like Jillian, my go-to cleaning tool is the Mr. Clean Magic Eraser… it has been for a few years now. We use it all around the house, but I'm going to talk about all the ways I use it in the kitchen since that is the space that can go downhill the fastest.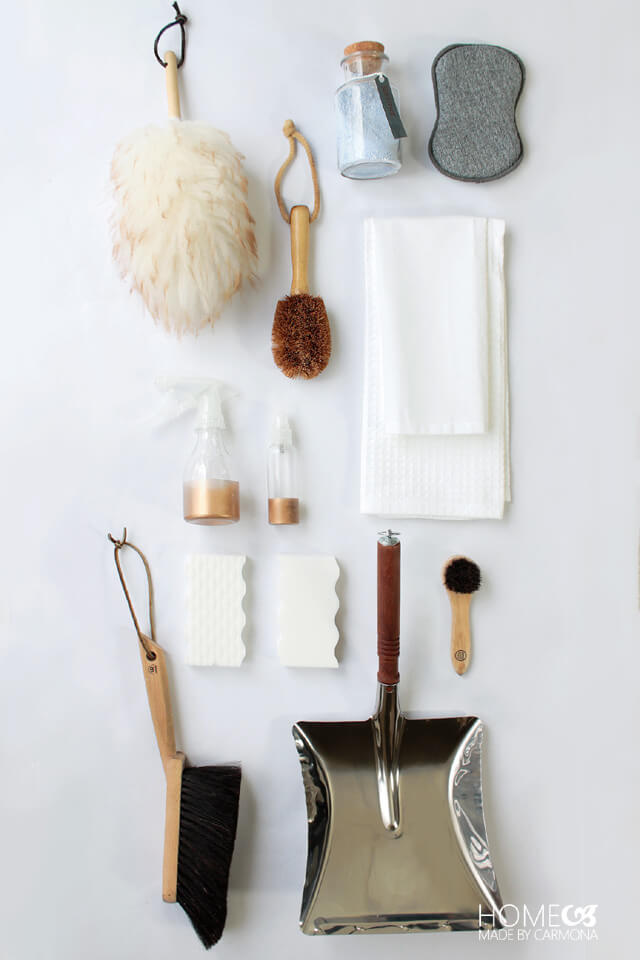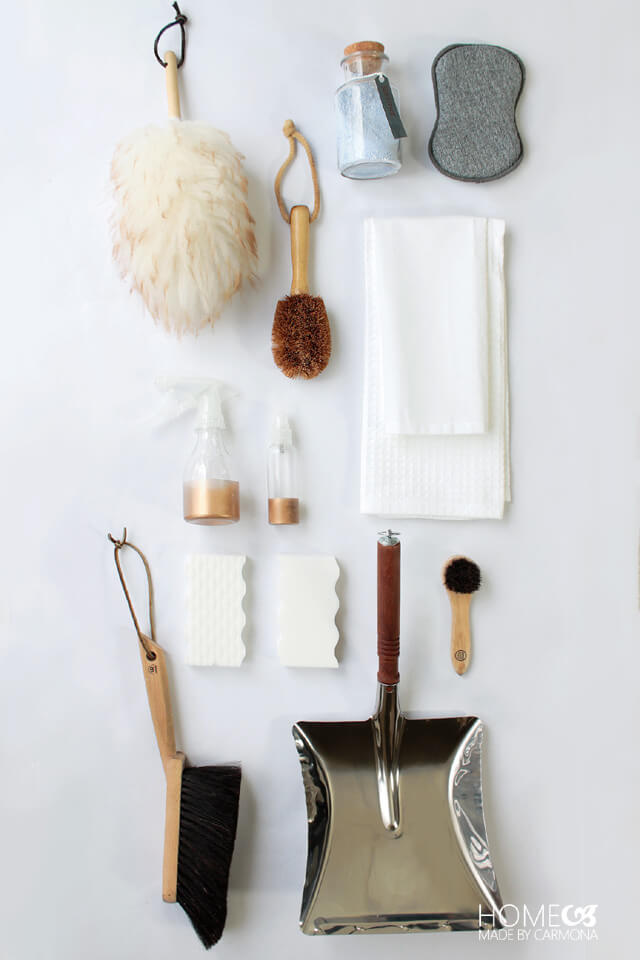 Well, you have to understand, when your kids are a certain age, every surface magically ends up looking dirty. Every. Single. Surface. All the time. True story, I painted my kitchen, and 3 days later the walls looked like they had never been painted. Food drips, dark smudges, dingy. Sigh. Wiping walls in my house is a weekly affair.
So Tip #1: You don't have to repaint to refresh your walls! Thank goodness.
My kitchen has white counters, white cabinets, and white tile floors. That is a LOT of white. I love a bright airy kitchen, but all that white is admittedly hard to keep clean. And the counters…well they are impossible to keep clean. Every time my kids sweetly pour mommy a glass of juice…there go my counters. And no, wiping it up immediately doesn't get rid of the juice stain. Only the Magic Eraser does the job.
Tip #2: White kitchens can stay white with a quick weekly wipe up.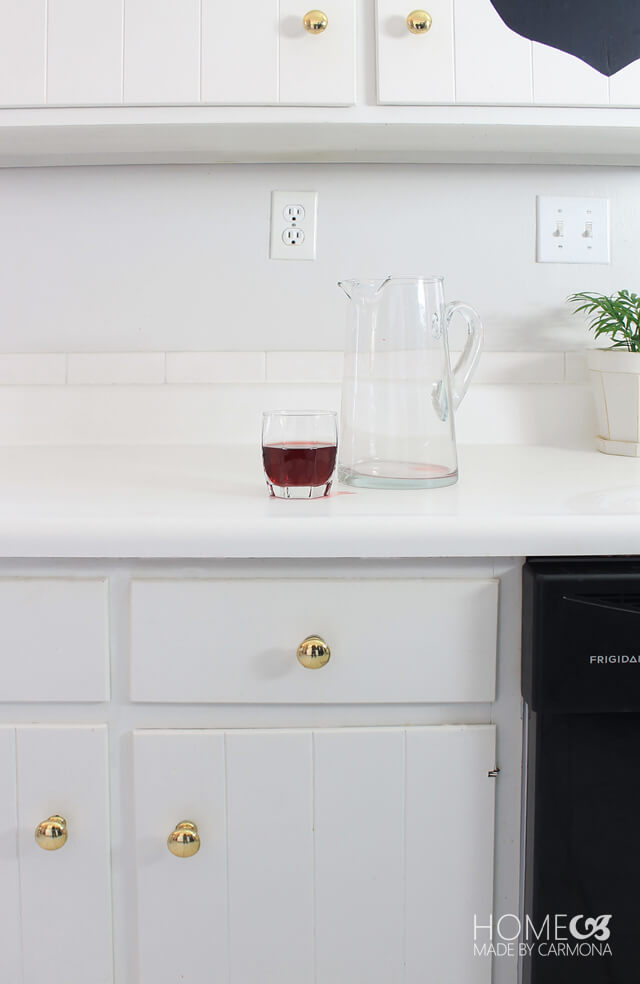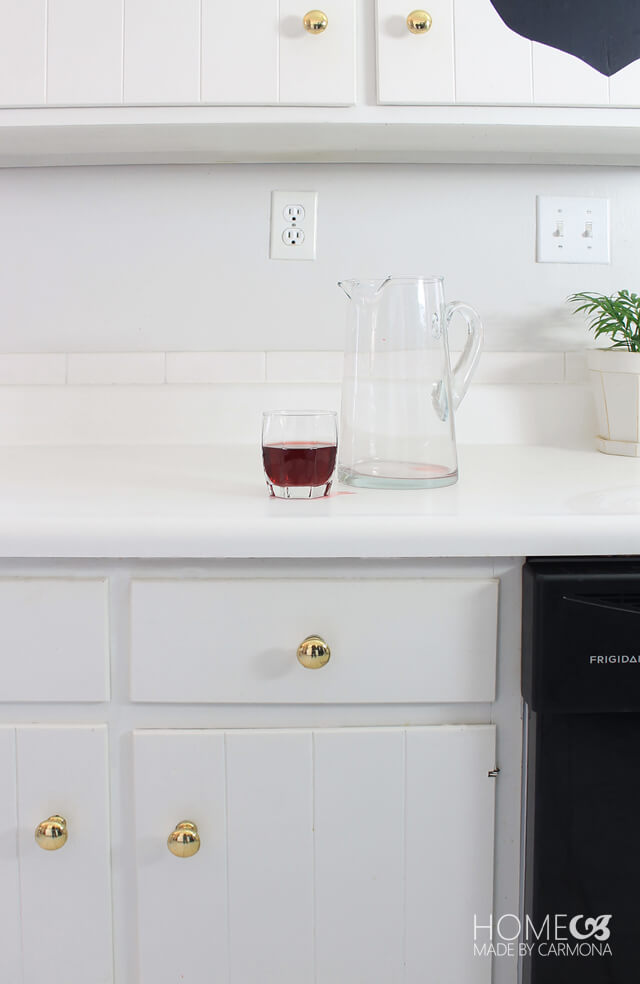 The other scary space in my kitchen is my oven. Why in the world I didn't replace the aluminum foil at the bottom of the oven to catch drips, I don't know. But every few months when the oven makes the house smell like burnt food, I realize I need to clean up my mess. That being said, I'm not a fan of harsh fumes from chemical cleaners, and I feel better using Mr. Clean Magic Eraser with the kids around. By the way, the same goes for the microwave oven… don't let it gross.
Tip #3: From the oven racks, to oven sides, to the door, don't spend hours scrubbing.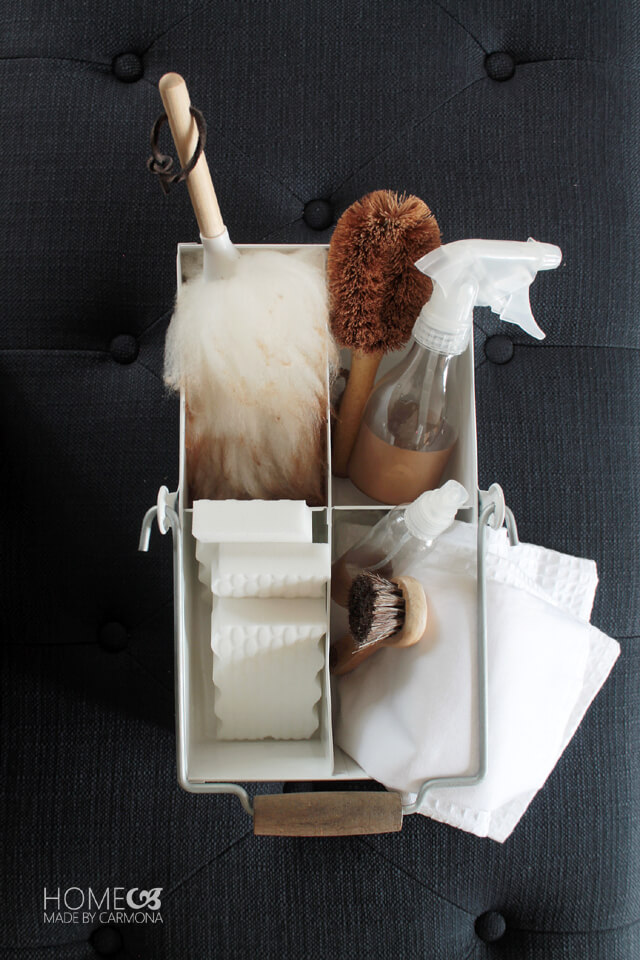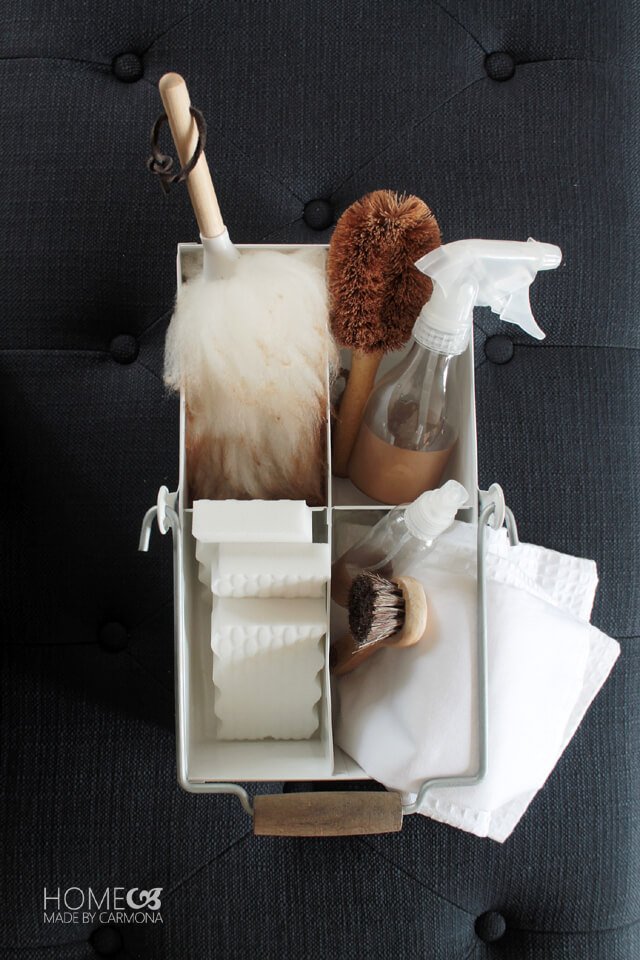 One last little cleanup confession. I'm the kinda gal who gets motivated right before company is due to arrive (especially if it is the in-laws), so I dash about the house with a Mr. Clean Magic Eraser in one hand, and a wet wipe in another. Yep, that's about the extend of clean my house gets…but as long as no one is the wiser, why not?
Hey, my philosophy is, why spend hours deep cleaning when you can spend minutes with a similar result?
Hey, my philosophy is, why spend hours deep cleaning when you can spend minutes with a similar result? I'd rather spend that time playing Eurogames with my family, or working on a craft project, or blogging!
What are your dirty little cleaning secrets? C'mon, don't leave me hanging!
*Thank you to Mr. Clean for sponsoring this post. Mister, I've been a fan as long as I've had kids, so thanks for preserving my sanity! As always, all thoughts and opinions are my own. Well, let's face it…I'm my own woman, and I like to speak my mind. 😀


[go_portfolio id="cleaning_tips"]