Yesterday I spied stationary on Pinterest that read "Keep Calm And Make A List". You have no idea how many times I have said that very thing to myself.
To-do lists and checklists can bring some semblance of sanity and direction to an otherwise hectic life…
However, there are more reasons than you'd expect to be a list maker!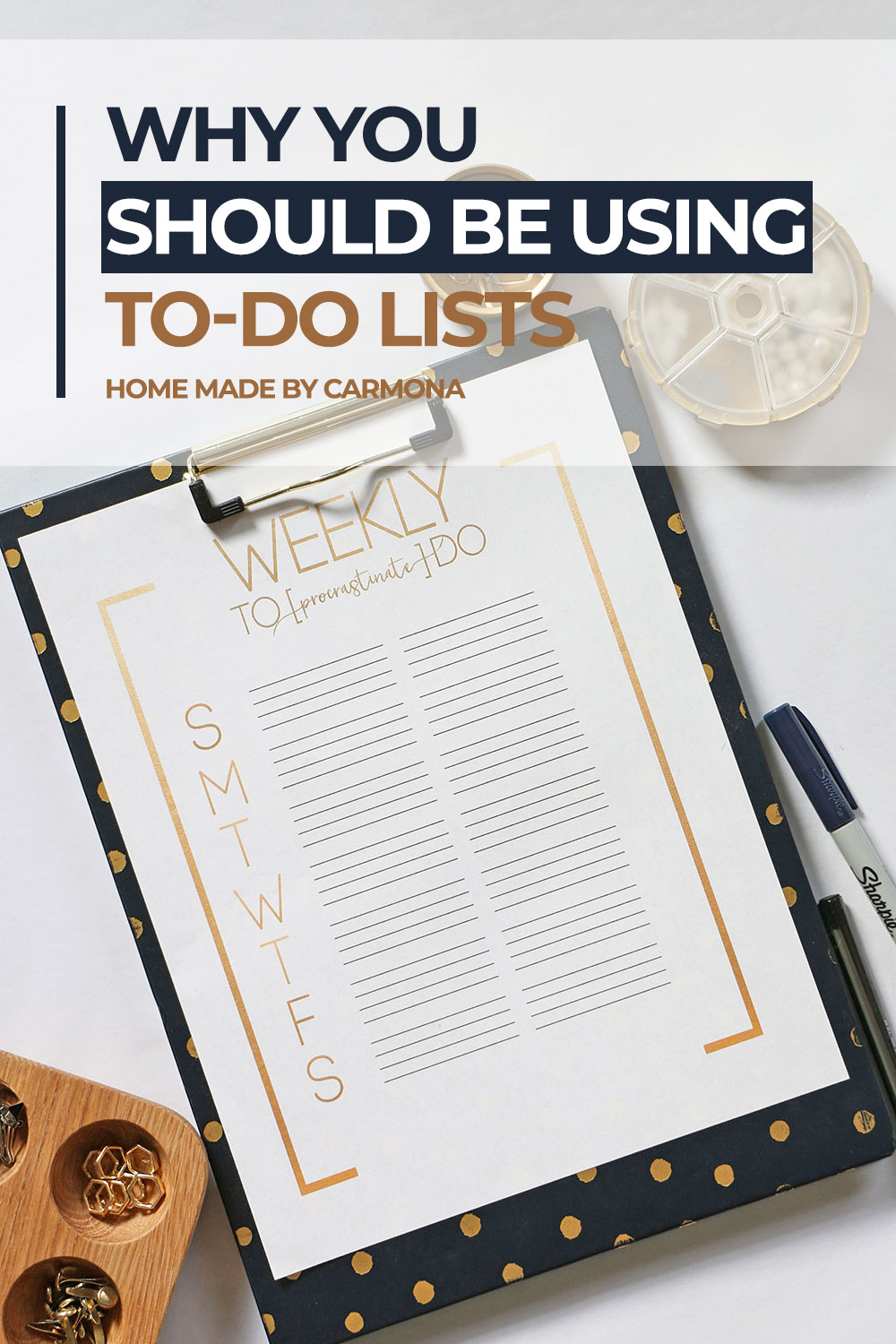 #1. Keeping You On Task
The obvious top reason to create lists is to keep us on task!
By strategically creating what amounts to a flow-chart of tasks, it helps stay focused on steps to achieve real progress.
Digital lists combined with alerts and reminders mean you won't forget!
#2. Helps You Prioritize
Use lists to help you "trim the fat". It is a great way to optimize your time and effort. We can't do it all. It's important to know what falls to the bottom of the checklist regularly. You may need to cut the bottom of the list!
#3. Gives You With A Sense of Accomplishment & Progress
There are days when it's easy to feel as if nothing has been accomplished, but seeing items ticked off a checklist can provide a sense of progress.
Which leads us to point #4…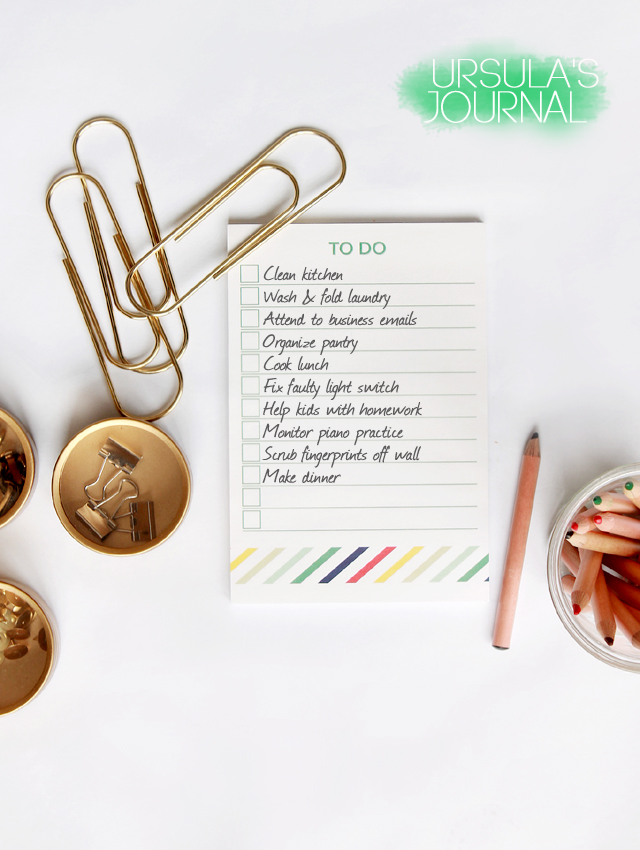 #4. Increases Productivity
The feeling of accomplishment by checking tasks of a list often leads to an increase in productivity! When you see exactly how much is left to be done, it makes the push to go just a little farther, just a little easier.
It helps you become very clear about what you need to accomplish. Add a due-by date, and be dedicated to sticking to it… productivity will skyrocket!
#5. Reduces Stress
There is a certain amount of mental exhaustion that comes with keeping your to-do's front and center on your mind. Offset that subconscious mental stress by using a checklist.
It removes some of processing effort experienced from trying to keep track of details and how to best order them. For many, it could even mean a more restful sleep! The goal is to allow the mind to fully rest, rather than focus on that nagging feeling of something overlooked.
Print This Free Weekly To-Do List
Love an attractive to-do that puts pen to paper? Download this little freebie designed just for you.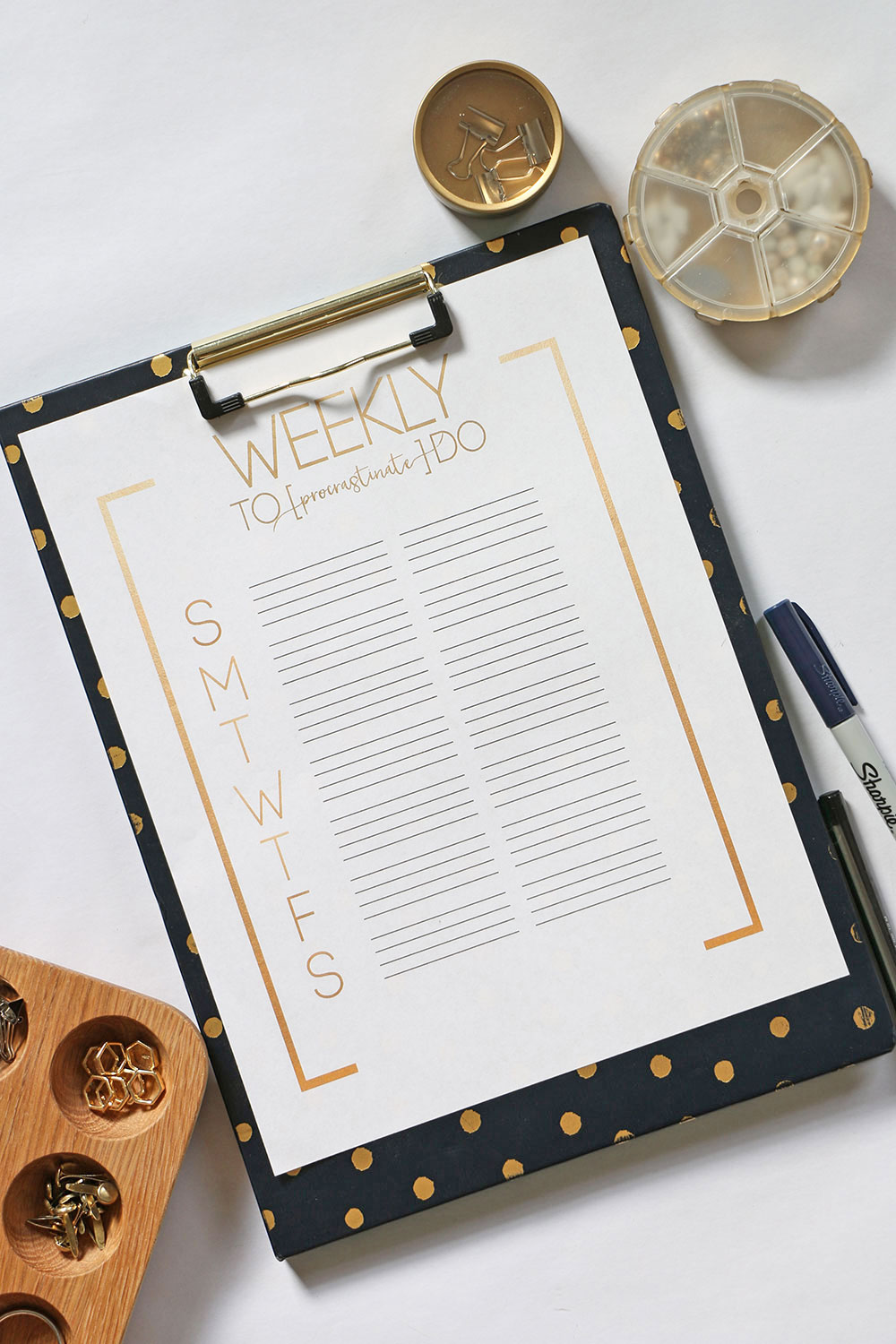 Share your organizing and planning successes with us on instagram and facebook!


Like this? You'll love learning about about this household management binder…with free printables!