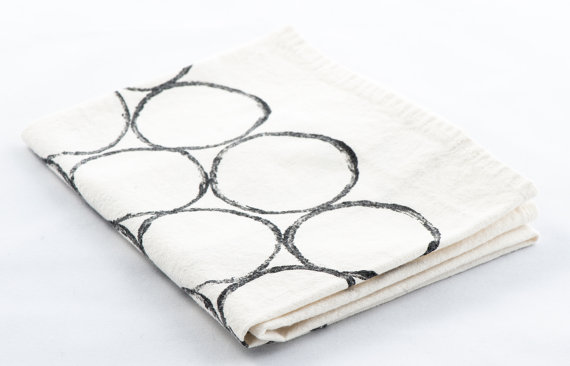 I joke that I was Eco friendly well before it was popular,

and I've been a long time fan of pure chemical free materials. Sufficed to say, I was pretty excited to run across this shop that used natural hemp cloth, then add some of my favorite mod designs, and I am sold! I'm glad to have Amanda from Rosyeco take a moment out of her busy day (as business owner and brand new mom!) to share on the blog today. Don't forget to take a peek below to see what lovely item you can win from Rosyeco during the Etsy Love big giveaway at the end of the series!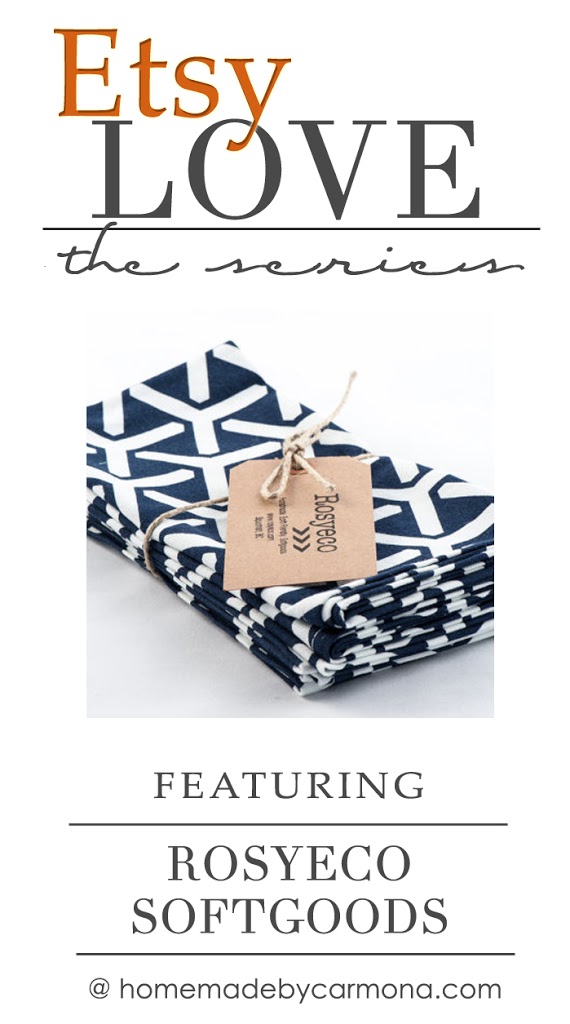 Meet Amanda | Owner 
I design, hand print (sometimes) and sew all products. I learned to sew at age 9 when I was sent to sewing camp for a week. The rest I've learned from YouTube, some helpful sewing blogs and books. I've recently fallen in love with designing prints and hand printing. I love both the outcome and the process itself. I've found joy and passion in designing and making handmade items. I've tested them at home first, sharpened up my rusty sewing skills, and opened up my Etsy shop in December 2013.
This shop is my spare time fun/work/hobby.
I am also a registered nurse, new mom, wife and some would say a bit of an over-achiever. I am passionate about the environment and run my shop from an earth friendly perspective. I strive to be as chemical free and waste free as possible. I am always trying to reduce, reuse and recycle. I think of it as trying to achieve a modern balance. I want to help make less of an impact on our earth, but still surround myself with l beautiful things to enjoy life with.
I am using hemp and organic cotton fabrics. I know that using earth friendly fabrics is my small contribution to our fight for our health and that of our planet. I'd like to spread the notion of this; Hemp is such a wonderful fabric. It can be grown organically in poor soil almost anywhere and is naturally pest, drought, and mildew resistant! It wears hard like linen, but the organic cotton blend gives it a softness. The fabric also gets softer with use.
Currently, I feel I am just beginning my journey with this handmade shop, finding my balance creatively, professionally and in home family life. My goal is simply to design and make: handmade, finely crafted, earth friendly soft goods for daily use and admiration.
Check out this lovely tea towel. Amanda graciously gifted me one, and I absolutely adore it! How would you like to be the owner of one as well? At the end of this Etsy Love Series I will be hosting one large giveaway, and you could be the owner of this gorgeous tea towel! Follow along every Thursday to see what beautiful products you can win come August.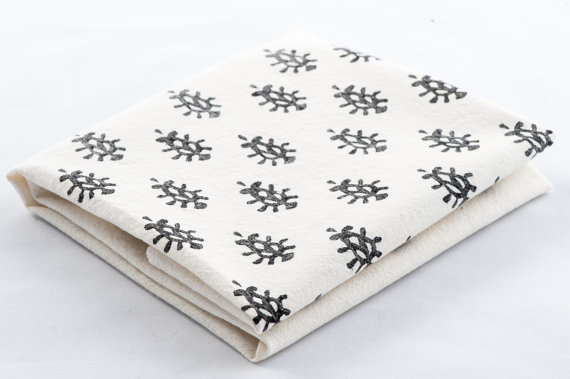 Thanks so much for sharing with us today Amanda!
I love knowing the creative force behind the goods in my home, somehow it makes it just that much more incredible. Plus you know you're supporting a person brave and passionate enough to follow their dreams and make a difference.
Be sure to follow Rosyeco on Etsy and also via Facebook to see all the lovely creations as they come!