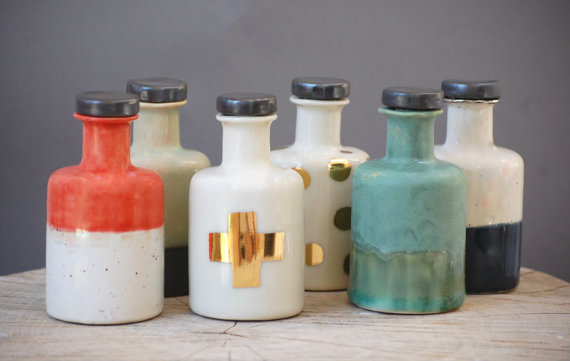 This Etsy shop makes my heart go pitter patter.
Nothing is quite like a beautiful ceramic, and all the gold designs especially have me head-over-heels! Honeycomb Studio produces a lovely variety of my favorite color combinations and designs.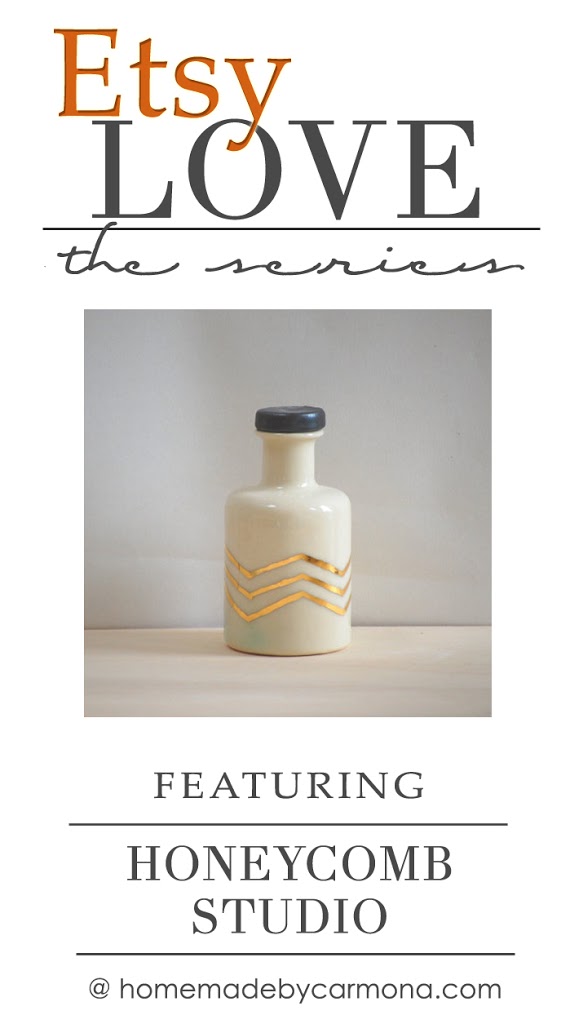 Meet Courtney | Owner, Creative Director

Courtney Hamill discovered ceramics later than most. Attending a small school with a limited arts budget, Courtney headed off to college thinking that if you couldn't paint a still-life scene with oils, you weren't an artist. 
Pursuing a Political Science degree with single-minded determination (she was watching a lot of West Wing at the time), she found herself with nothing but electives to take during the last two years of her college career. She signed up for a fateful Intro to Ceramics on the Wheel class. Oh how she hated it! In the studio until 2am on weeknights trying to throw a 6 inch cylinder! Somehow, over the course of the semester, the hate and frustration melted away and were replaced by a life-long addiction to clay.After graduation, the city girl moved to a farmhouse in the mountains of Virginia to apprentice with ceramicists Donna Polseno and Rick Hensley, before joining the life of the 9-5ers.In 2012, Courtney walked away from a successful career in non-profit fundraising to start Honeycomb Studio. She personally renovated the 200 sq ft detached garage in her backyard (who told this girl she knew anything about electrical wiring?!) and turned it into her dream pottery studio. She has never looked back.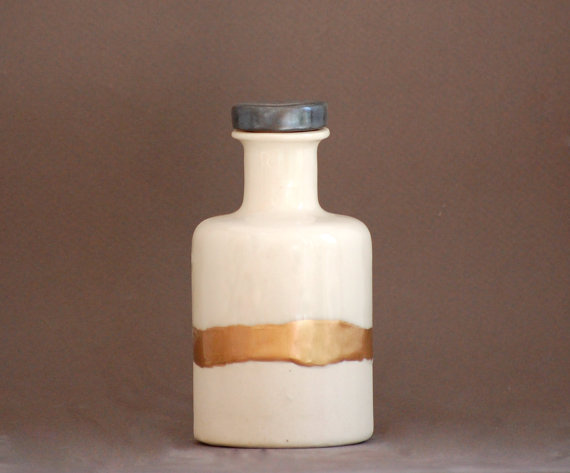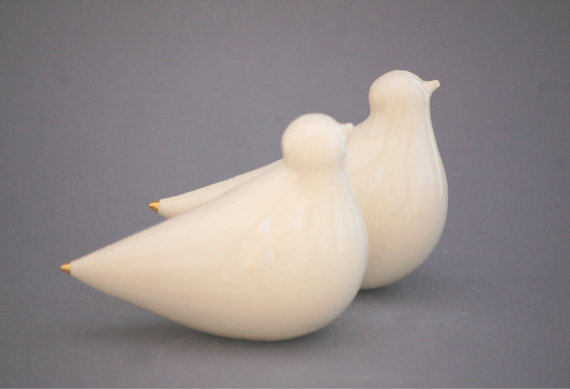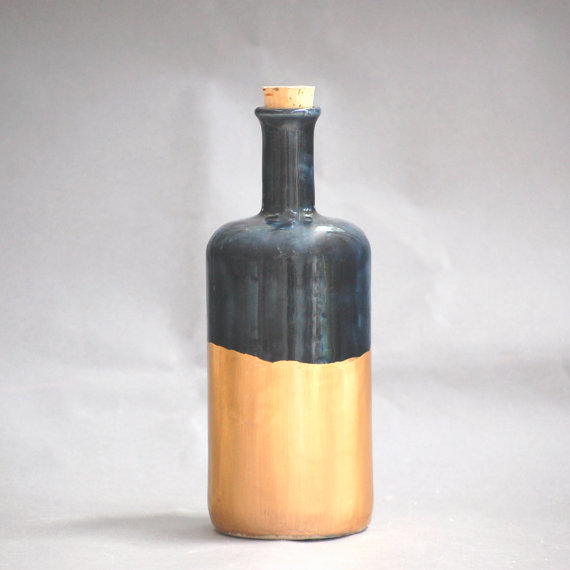 During the Etsy Love big giveaway at the end of the series, one extremely lucky reader will win this stunning white and copper minimalist vase…you lucky. lucky. person.  You definitely want to follow the series each Thursday to see all the amazing items you can win, and keep an eye open for the giveaway in August!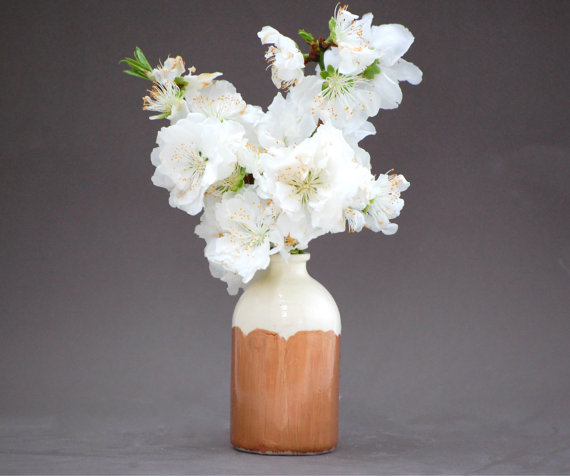 I'm trying really hard not to swoon here, but I'm honestly smitten. *chuckle* Aw you know me, I'm a real sucker for gold, copper, and ceramics!
Follow along with Honeycomb studios and keep up with all its beautiful creations here:
Etsy Shop | Website | Facebook | Instagram