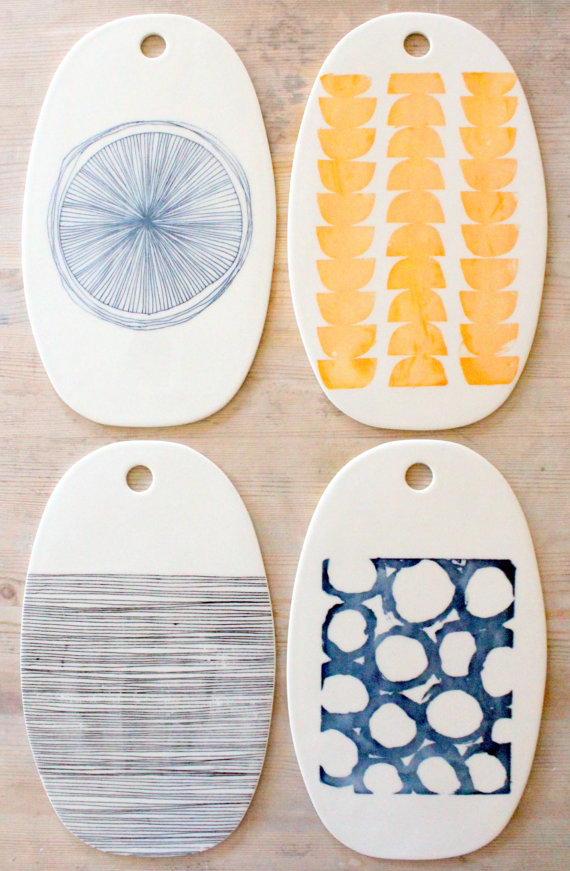 MB Art Studios produce edgy, modern designs on everyday ceramic products you use in your home. I love the uniquely textural quality of their work! From cheese trays, to planters, to made-to-order ceramic dishes, and clocks, you'll love these gorgeous handmade works of art!
I'm happy to welcome one of my favorite Etsy shops and it's artisans, Mary and Cory Burrows to the blog today.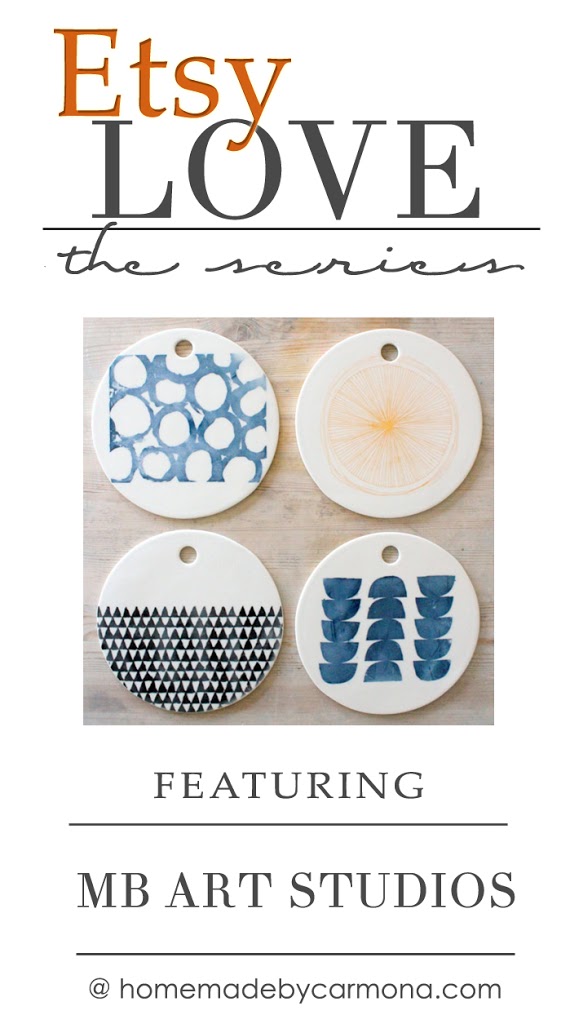 Meet Mary & Cory | Owners
MB Art Studios is the work of me (Mary Burrows)…someone who really never expected to find myself on this path of being an artist and having a desire to create. for many years I was in a cubicle, living a life that was very uninspired. What woke me up was having a child who didn't fit into the average "box", he helped open up my eyes to a whole new world!MB Art Studios is dedicated to bringing beauty into peoples' lives. Each ceramic piece that I create is one-of-a-kind and hand built in my studio with earthenware or stoneware clay. My work is influenced by my love of simplicity and the beauty and power of the written word. My work is also greatly influenced by modern architecture. my grandfather's parents were from Sweden and I seem to gravitate towards modern, Scandinavian design. I love patterns, black and white, color, wood, textiles and imperfection.
My intention is to create pieces for the modern home that inspire. I hope you find something that moves you.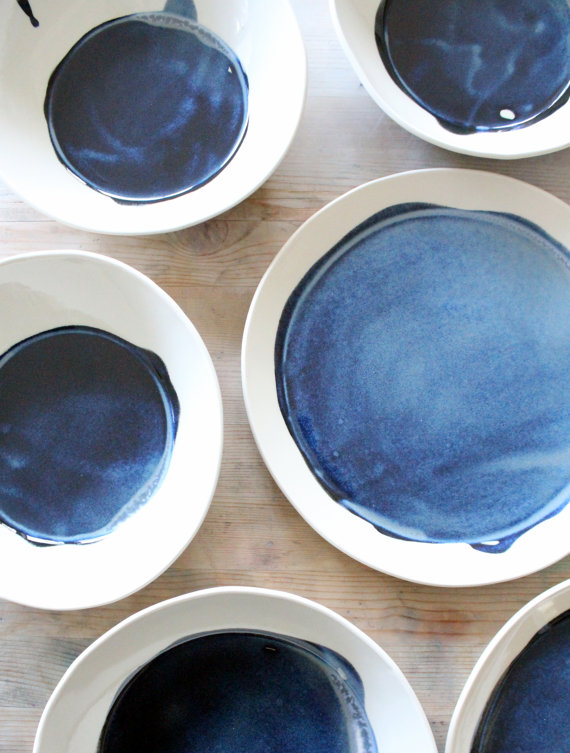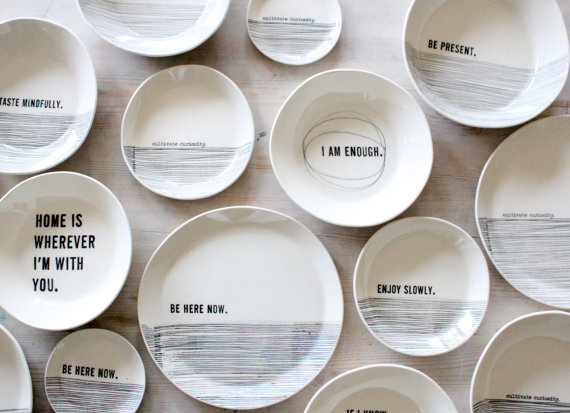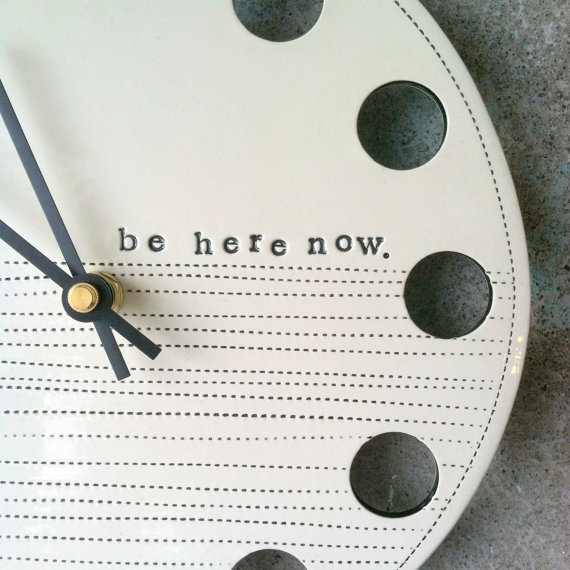 Made-to-order porcelain ornaments allow you to choose your favorite available design-quote combo. But my favorite is their deep blue swirled dishes…maybe it is my love of paint & art, but I envision these gorgeous dishes hung on my kitchen walls! *wink* Which are your favorites?
Be sure to follow MB Art Studios on Etsy and Facebook.