Today I'm sharing how to make these stunning DIY candlelight trays as the ultimate pièce de résistance of a dinner party tablescape. It ensures the wax doesn't drip onto your table, and makes for a beautiful centerpiece!
FrogTape® is revealing their 2022 Design Trends, produced by the incredible Taniya Nayak, and I'm thrilled to share this inspirational project as my take on the design trend –Gather.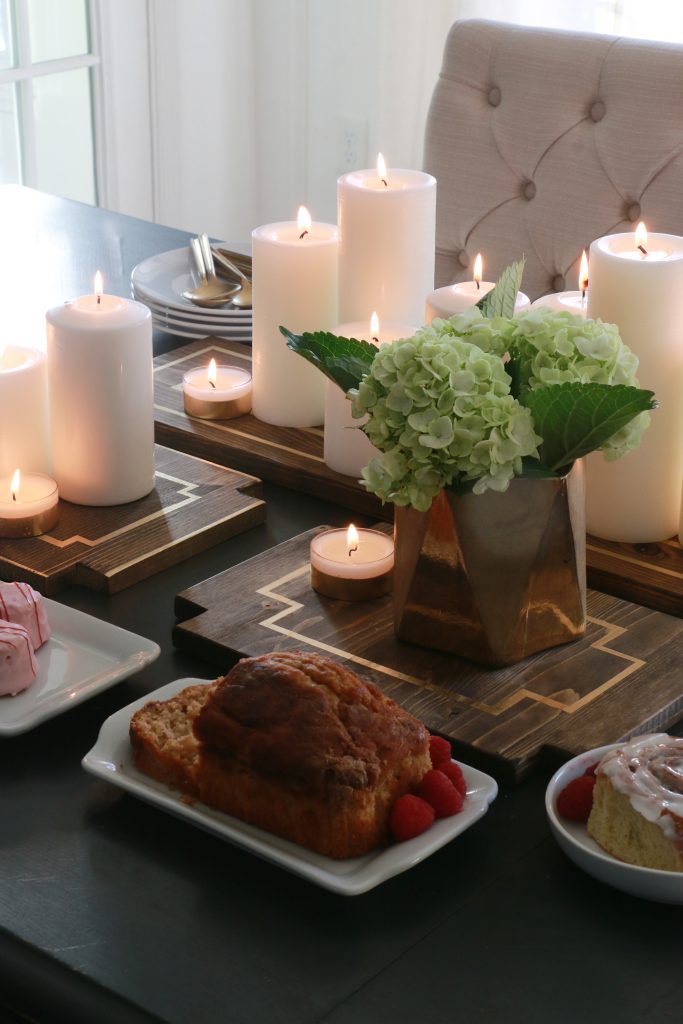 Whether it's a long awaited reunion, or an intimate gathering, so many of us are excited to finally spend some time with friends and family. This trend is all about embracing the joy of togetherness!
Let's set a cozy mood with rich warm tones, rustic textures, the ambiance of candlelight, and top it off with a table laden with goodies.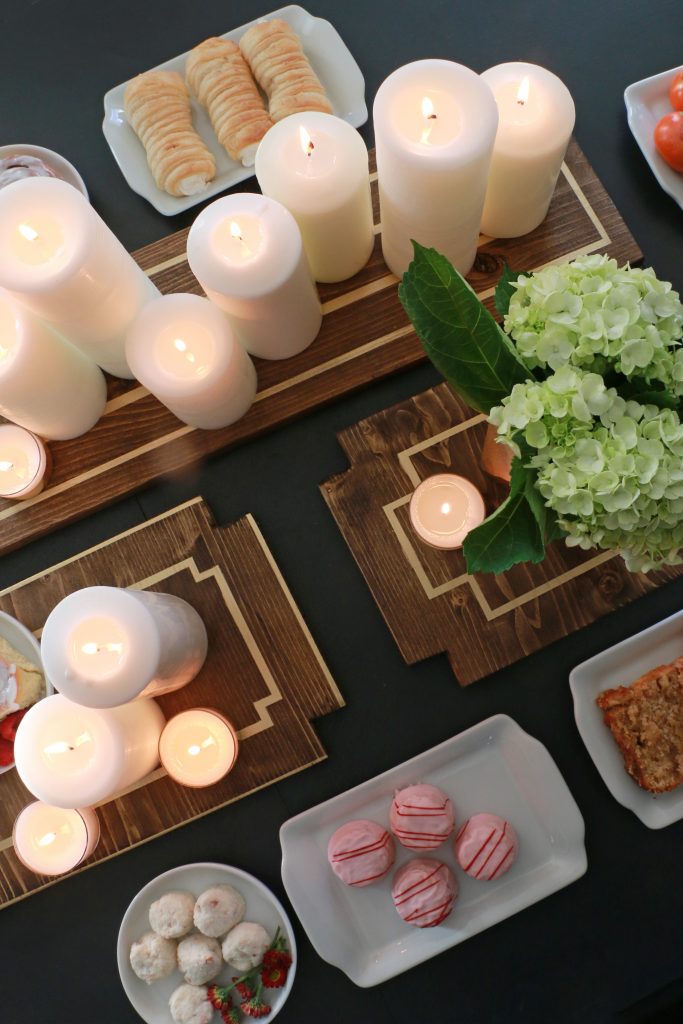 Supplies Needed To Make Candlelight Trays
This project is very flexible and you can use whatever bits of scrap you happen to have on hand. You could even swap out the spray paint for spray glue and glitter if you want a little extra sparkle.
Scrap wood (sizes of choice)
Gold spray paint (or color of choice)
Wood stain
Step 1. Creating Notched Corners (optional)
I'm adding notched corners to just a couple of my candlestick trays to zhush things up a bit! However, this step is an optional first step. If you don't have power tools, or would rather keep the design simple, jump to step 2.
Start by taping off the corners of the wood where you plan to cut.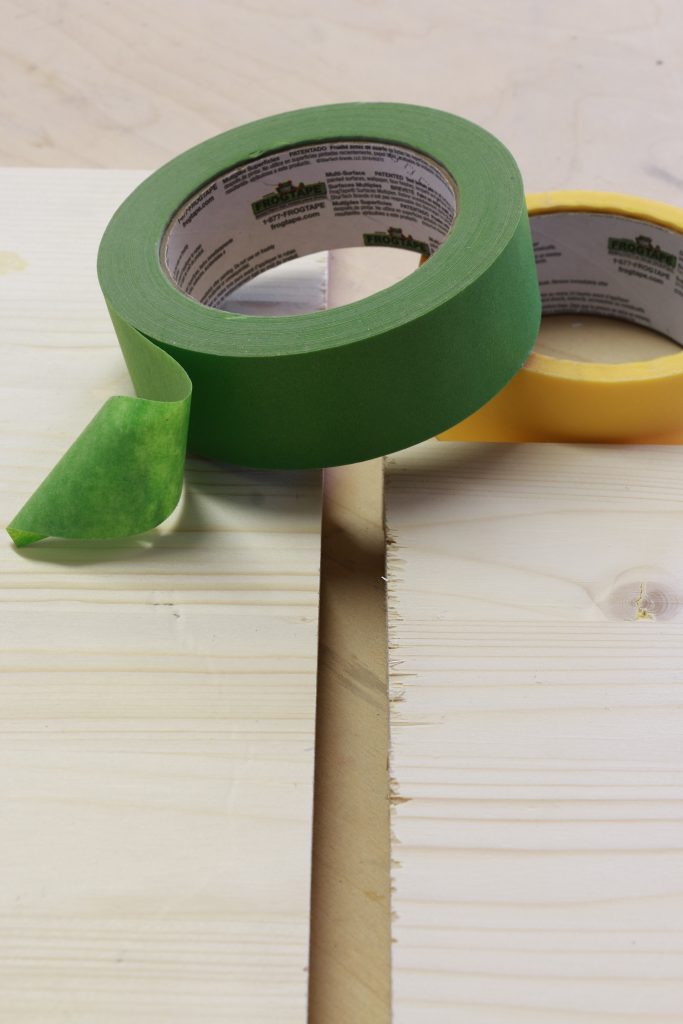 As you can see above, the wood with splintered edges was cut normally, and the other piece of wood was taped off prior to cutting.
Cutting through tape helps reduce the amount of splintering along the edges, which also means less sanding.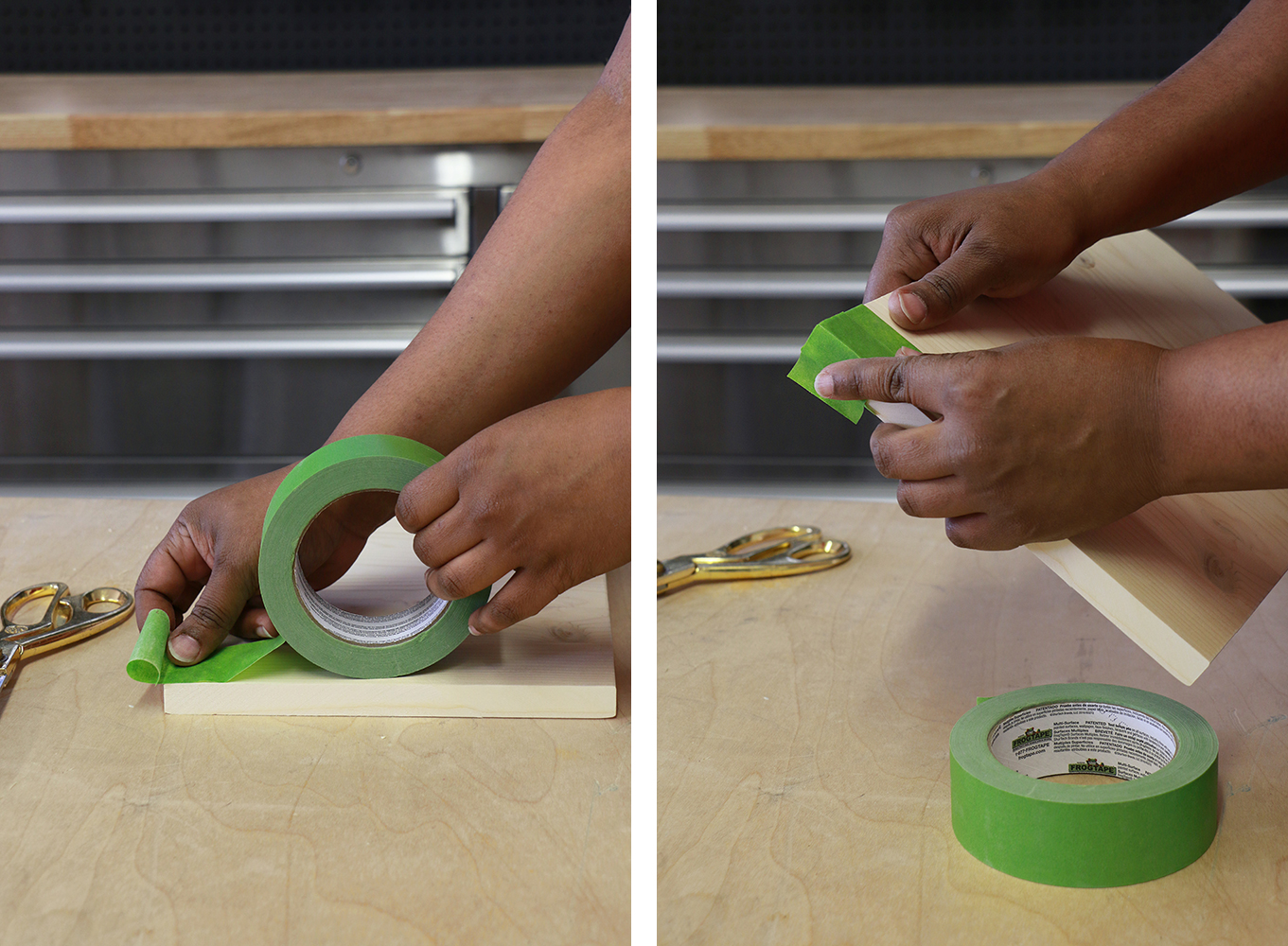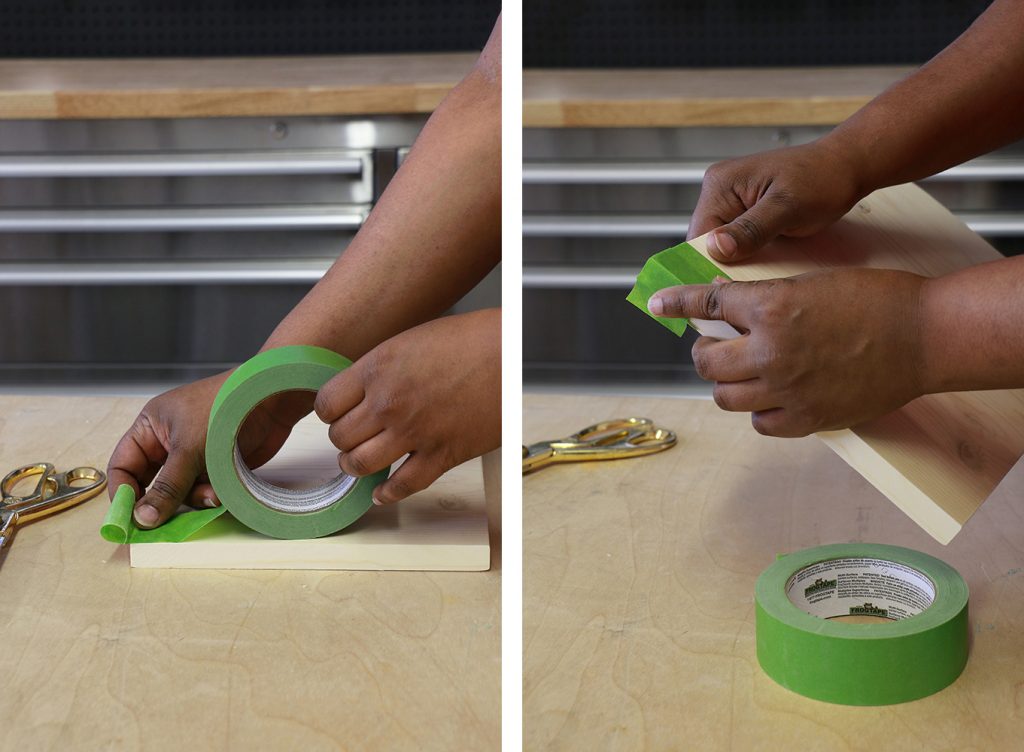 Tape off each corner you plan to cut on both the back and front side of the wood.
Next, measure and mark on the FrogTape® the scallop edge design or notch you plan to cut.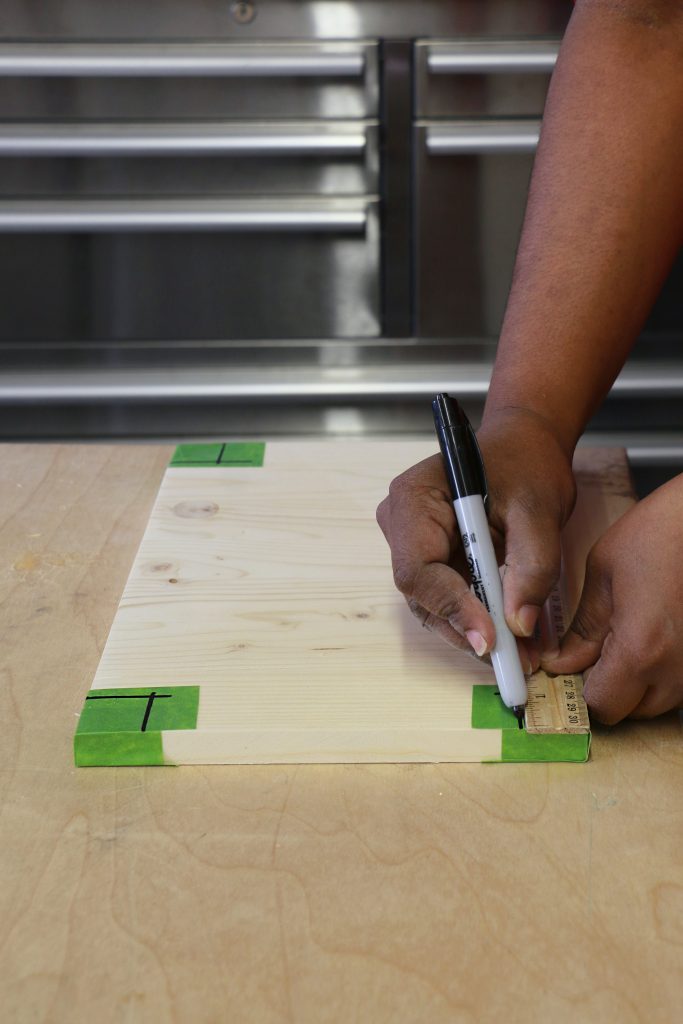 Use a jigsaw to cut the marked edges, and remove the tape.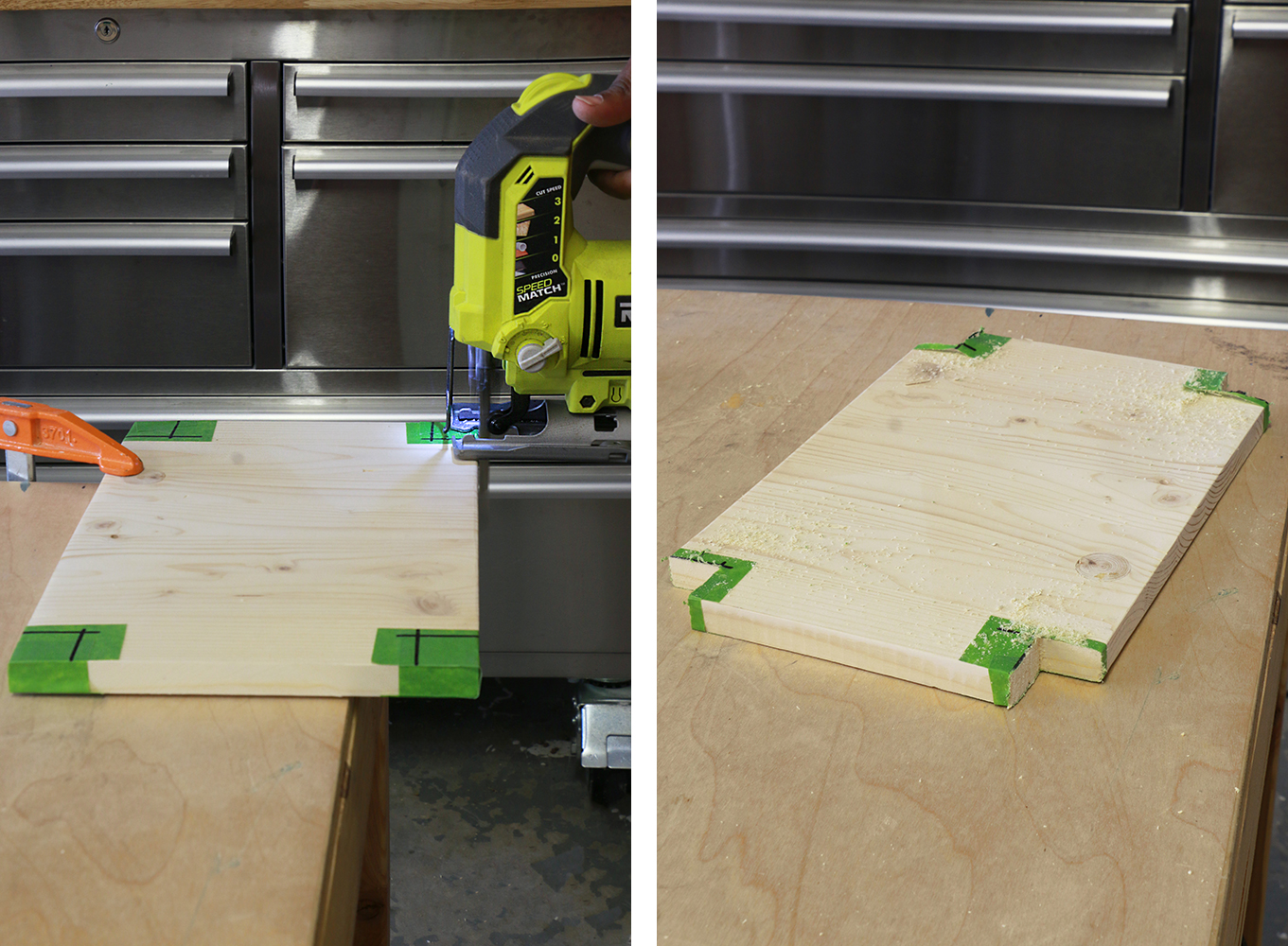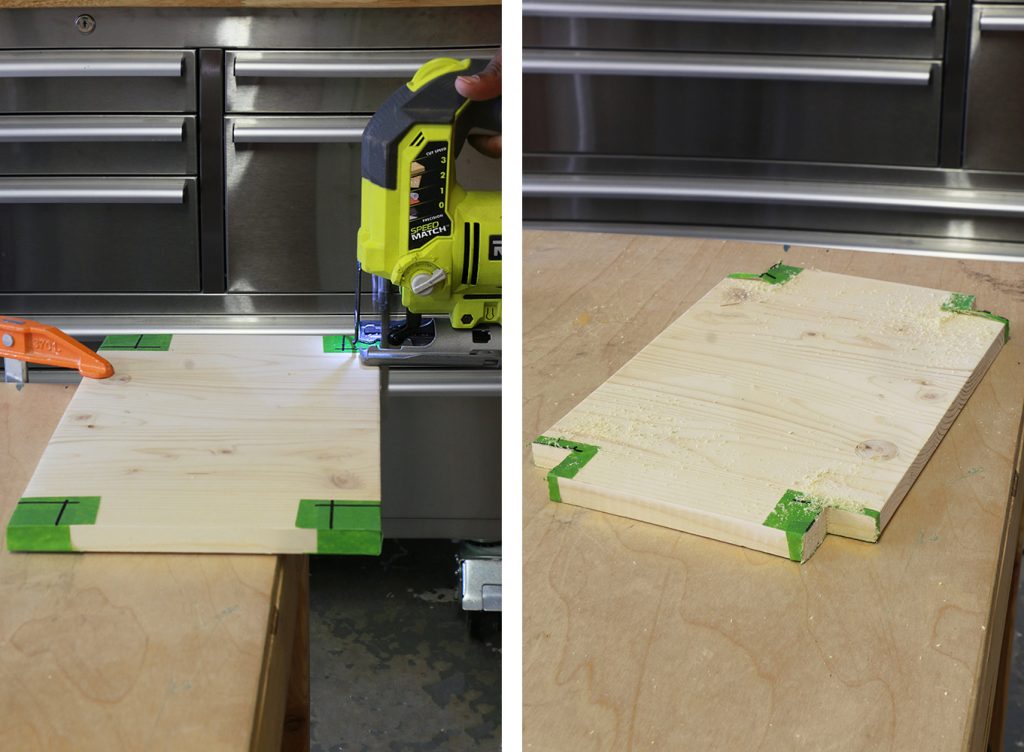 Step 2. Sand Smooth & Stain
If you have a power sander, this is a great option to slightly bevel or round out the edges. But if you don't, that's okay! The goal here is really to ensure there are no rough splintered edges or corners.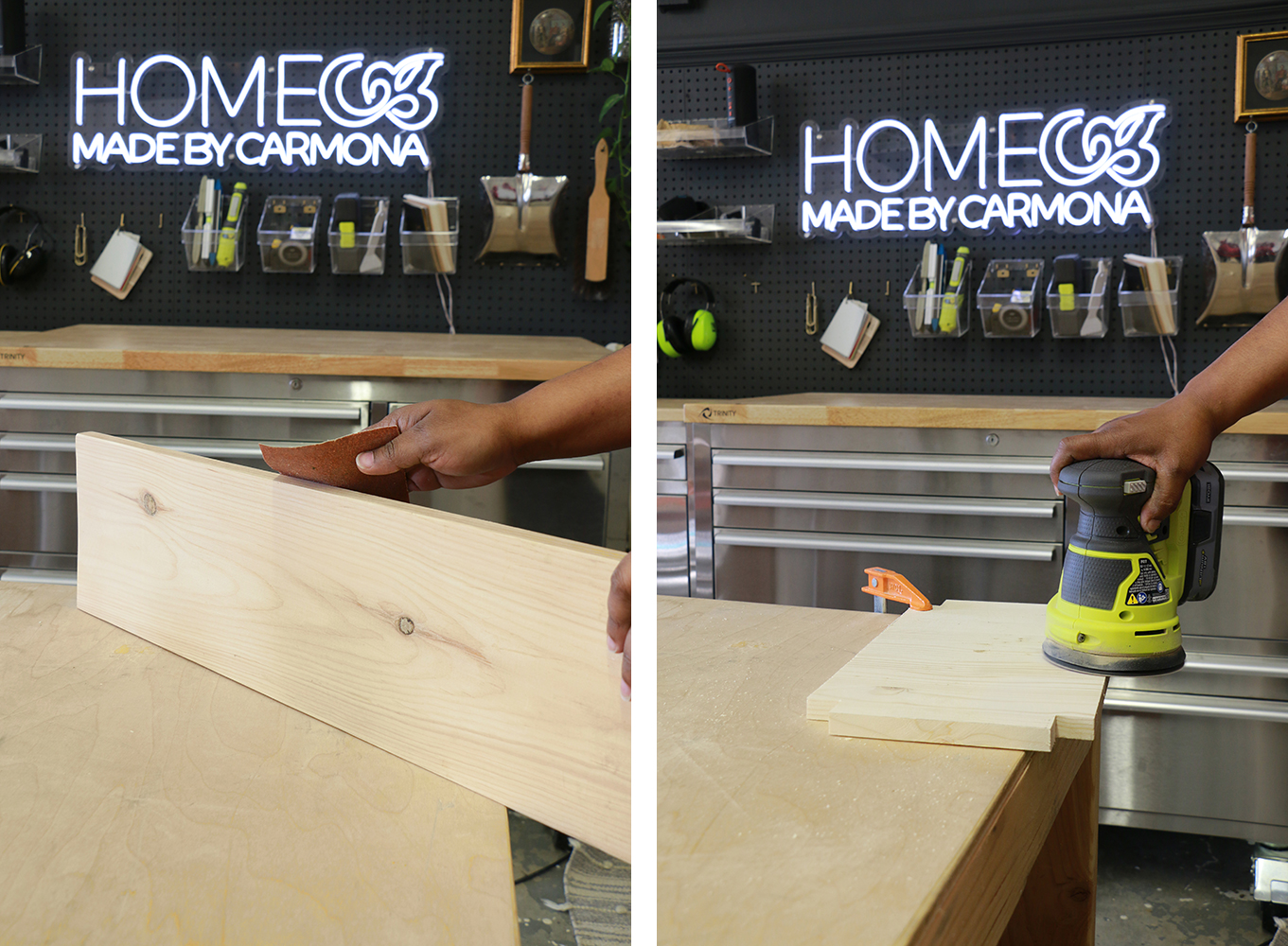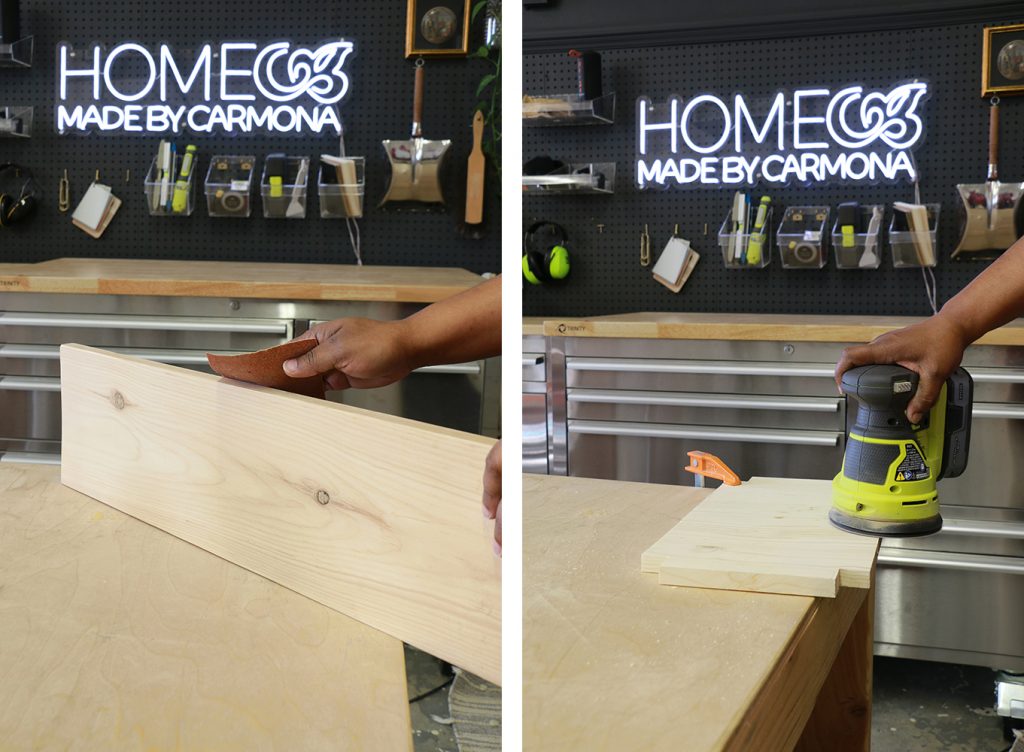 Stain the wood (back and front) to your desired hue. Remember, the Gather trend is all about rich warm tones for a cozy vibe, and texture, so I'm going with a dark walnut to accentuate the grain in the wood. But if you would rather bring a pop of color, you could also use paint instead of stain.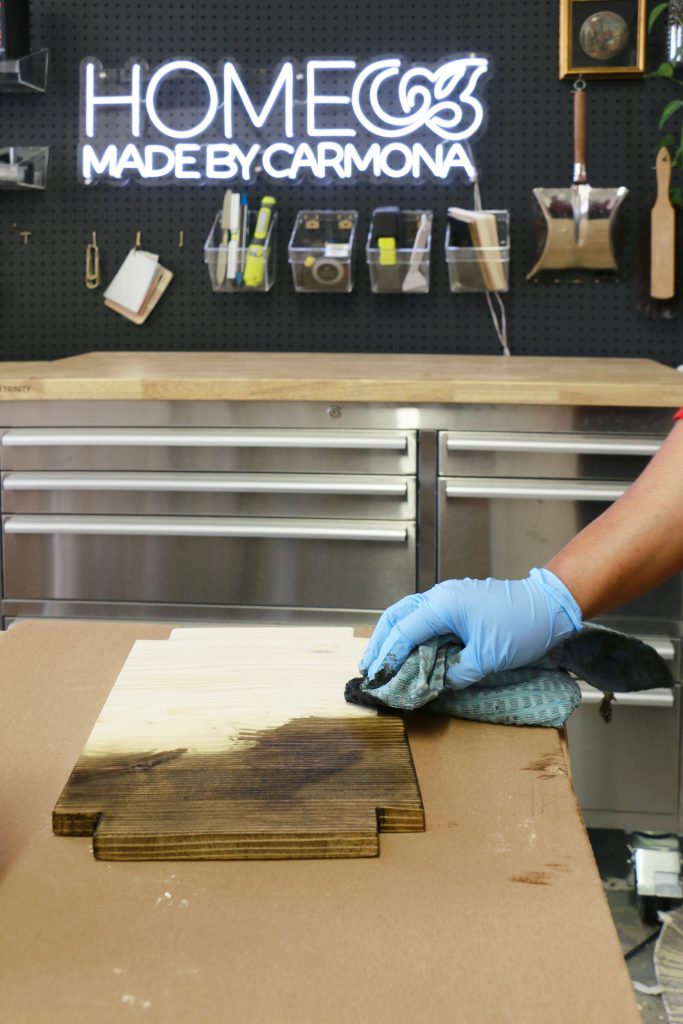 Step 3. Tape A Design & Spray Paint
Now comes the fun part! Once the stain is completely dry, tape off a variation of designs on your wooden trays.
You could go for a classy border, a double border, or even do geometric designs all across the tray.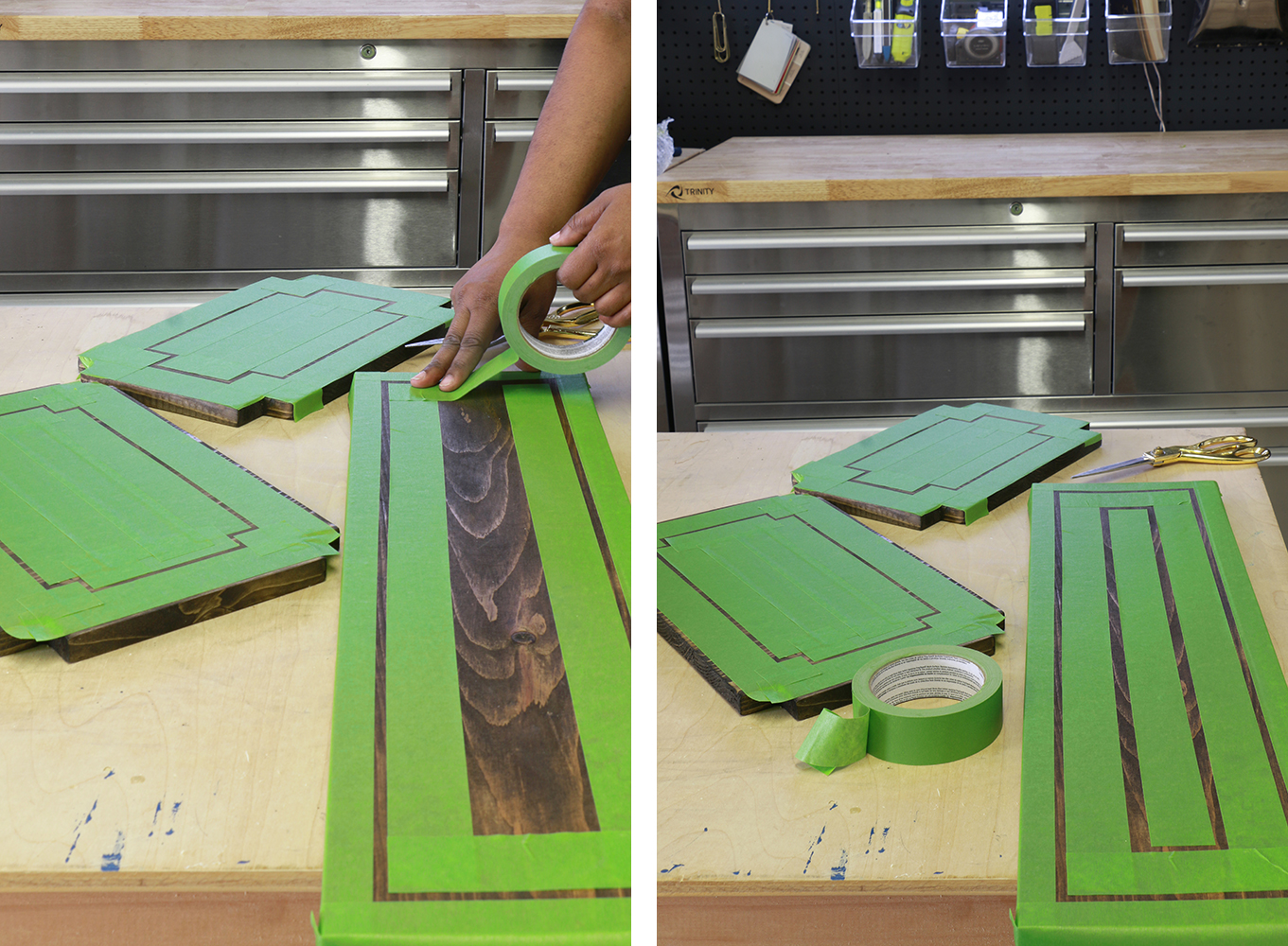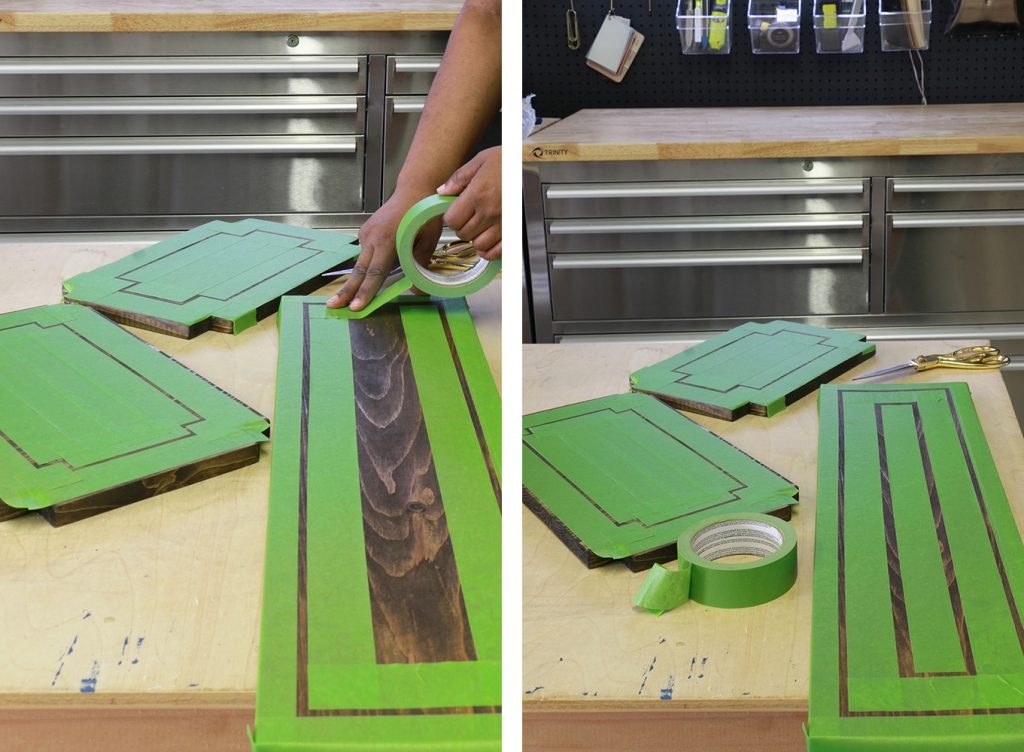 No measuring required! Use the width of tape to help get the desired pattern, and eyeball the rest.
Spray paint those taped designs, and when you peel it back, you'll have a gorgeous custom pattern!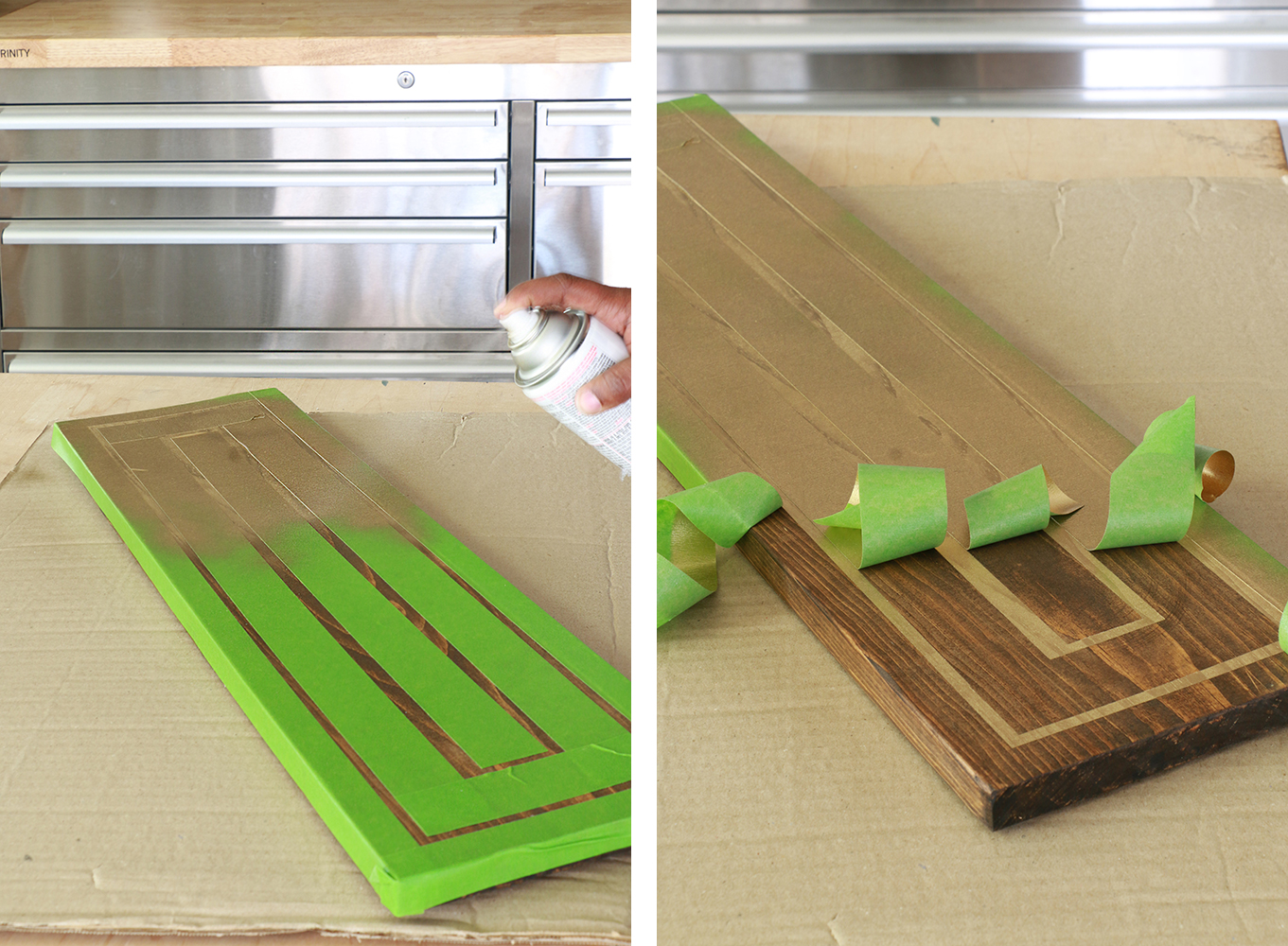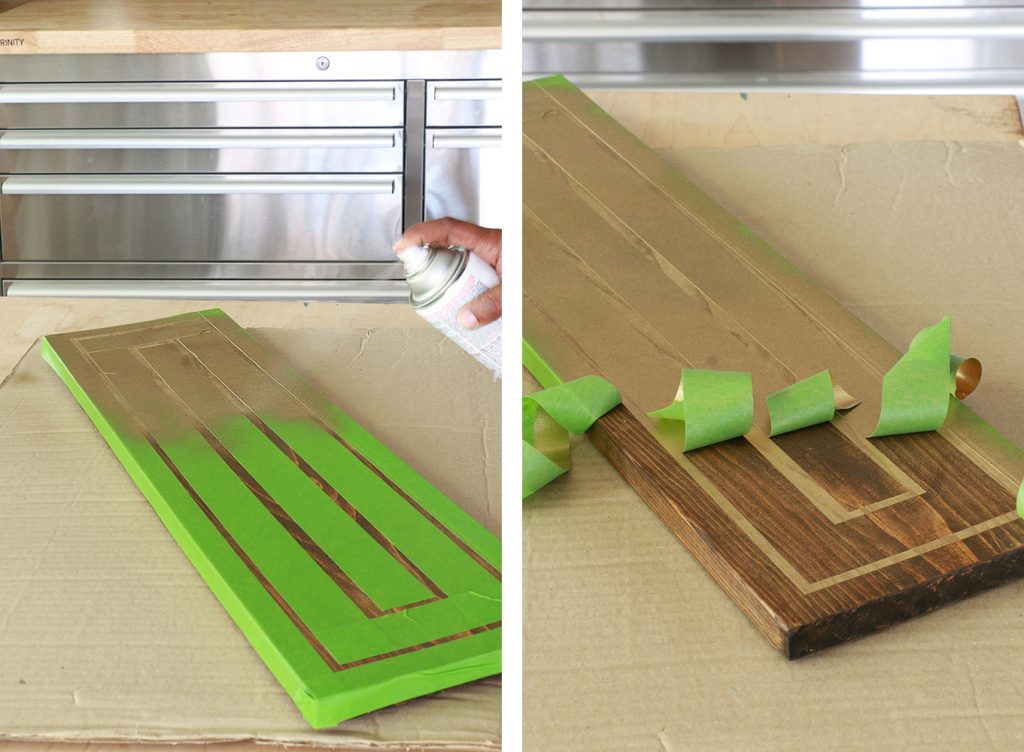 That's it! Such a simple little project from leftover scrap wood that will really set the stage for your dinner party.
Let it dry completely, and get ready to style these beauties!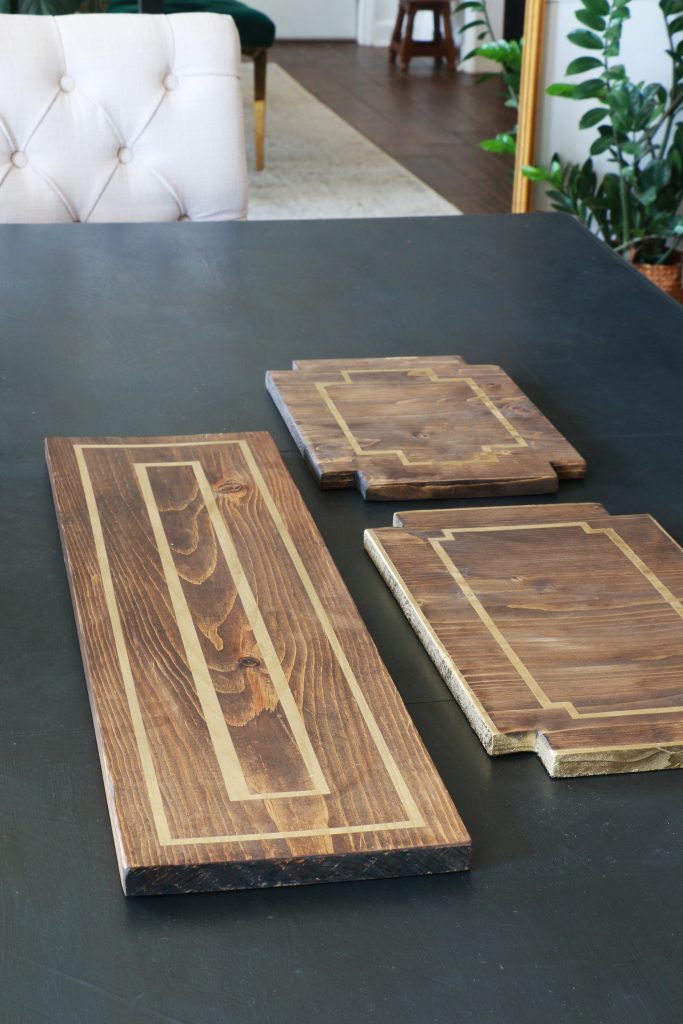 Style, Add Candles, & Enjoy!
Add some pillar candles of varying height, and fill your table with goodies! Bring in even more color and charm with flowers, stylish dishes, and glassware in your color theme.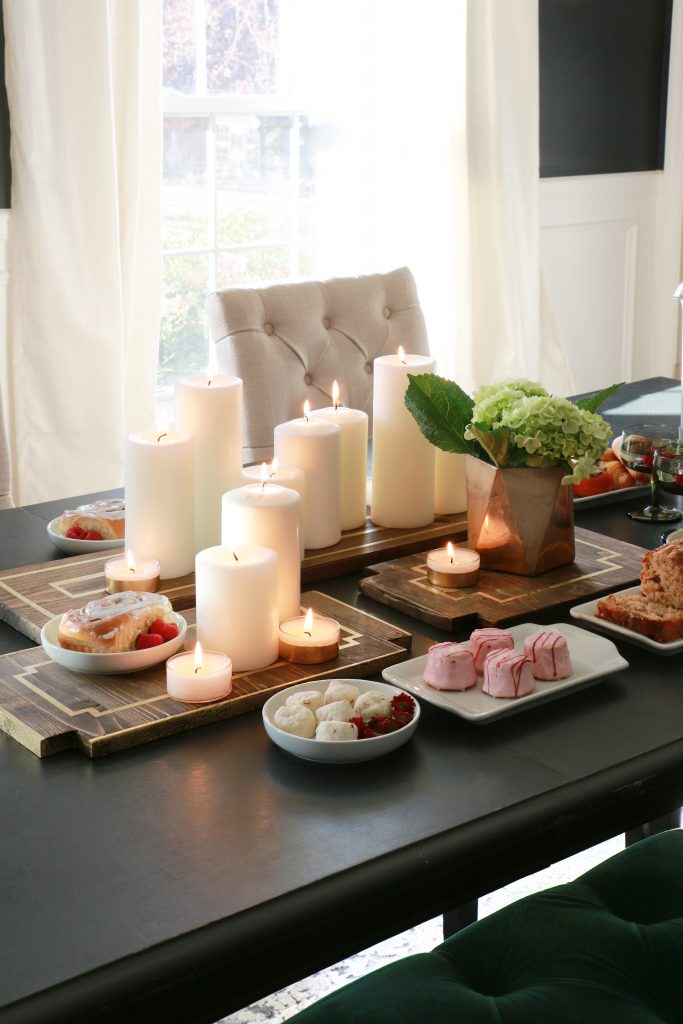 You have just created the perfect ambiance for a cozy gathering!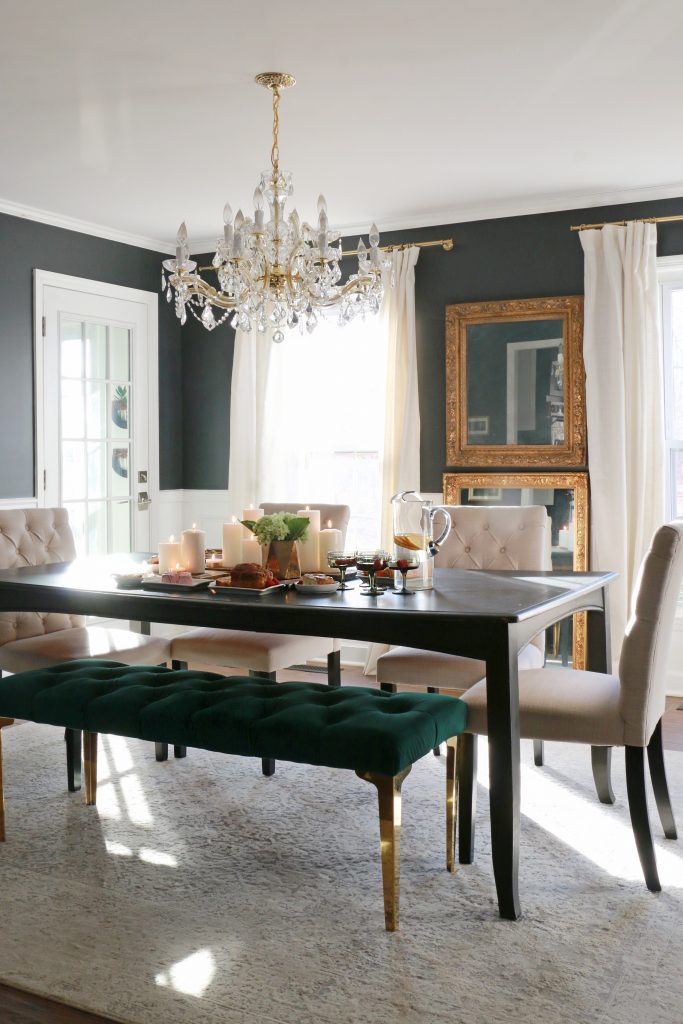 The FrogTape® 2022 Gather design trend really is about the warmth and beauty of spaces that bring us together.
So go ahead and extend that trend into every aspect of your home and life! From the small projects to full room designs, I love this sentiment and believe it is far more than just a trend, it's here to last a lifetime!


Like this FrogTape® project? You're going to LOVE this incredible living room makeover for the FrogTape® challenge.