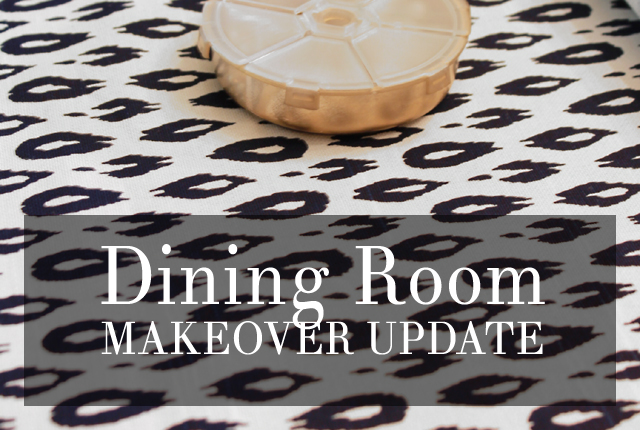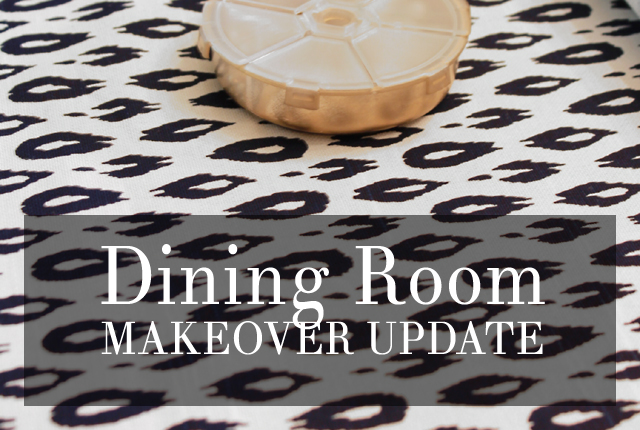 Oh man. What was I thinking??
So, you know how it is when a friend you've been dying to spend more time with accepts your dinner invitation…then a week before this simple dinner you look around your dining room, have an epiphany on decorating and decide to give it a "quick sprucing", which ends with all the furniture moved into the hallway and you painting walls and hanging pictures two days before your supposedly simple dinner?
No?
So it's just me then? SURELY I'm not the only cocoNUT who goes crazy trying to "spruce" (i.e. redecorate) the house just two days before guests come over (with really only one day to work, and the next day to clean and cook). Sigh.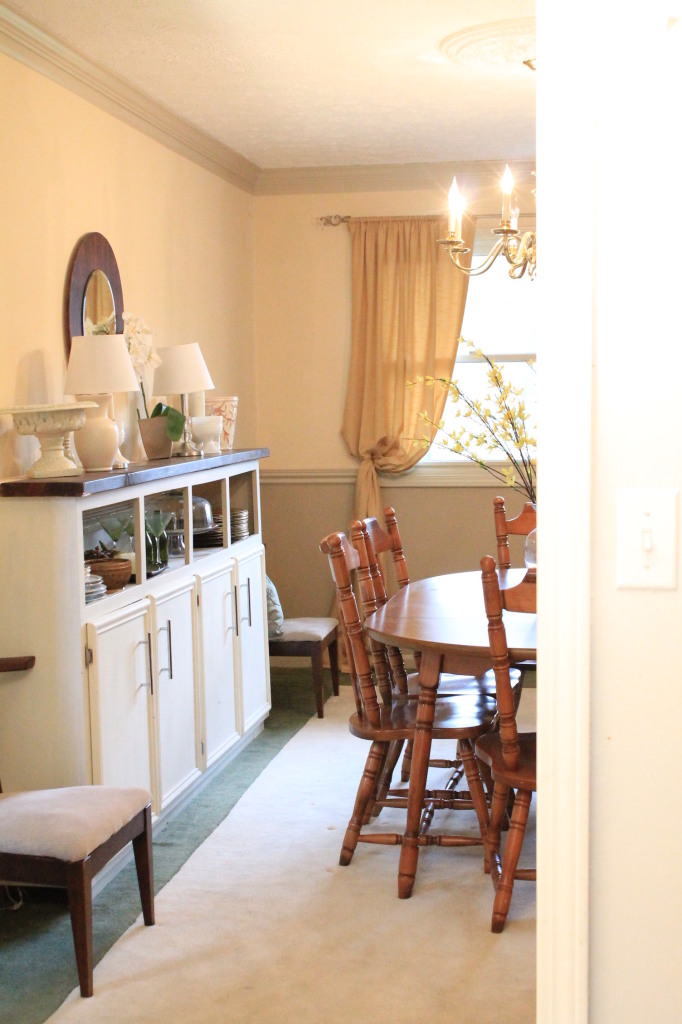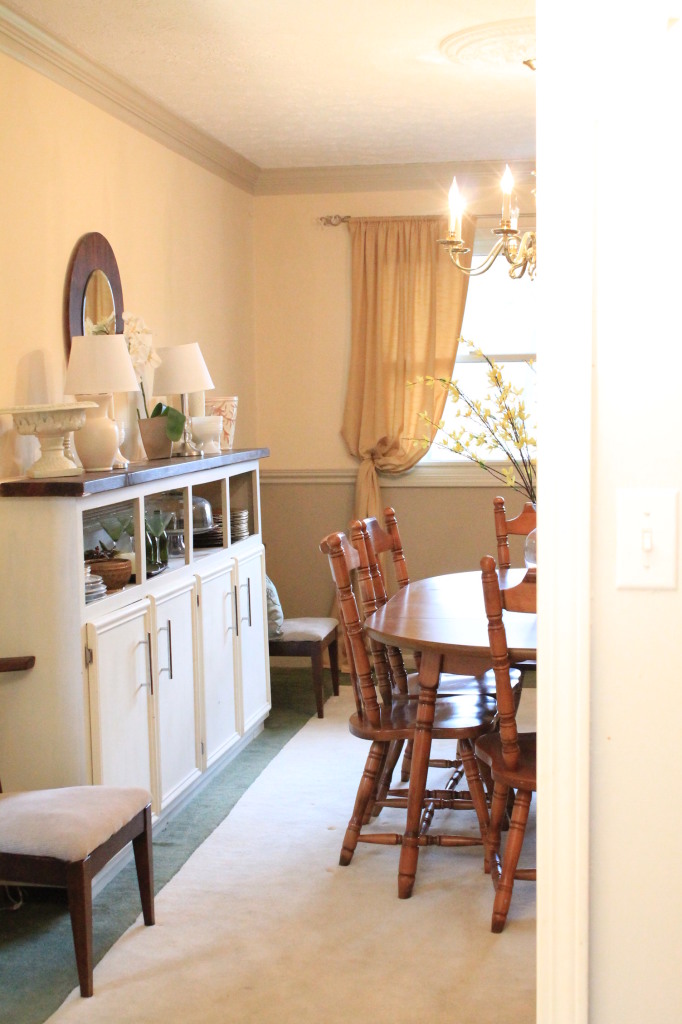 Before I knew it my dining room went from that picture above to this disaster…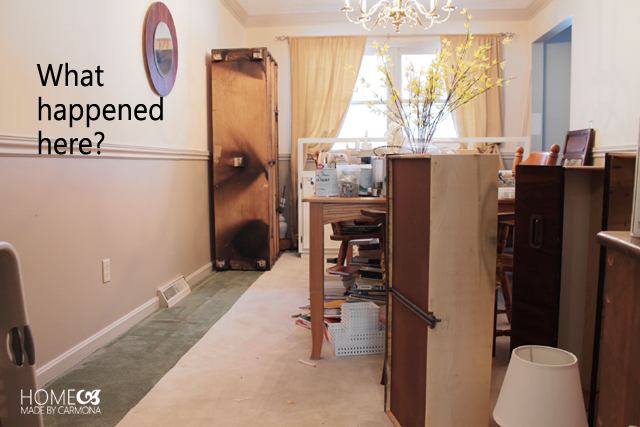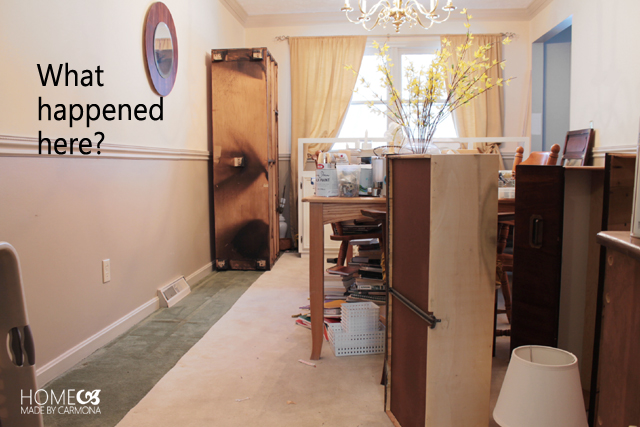 It really was just fine before…I mean, it's not like it was so hideous and I couldn't comfortably host guests there for dinner. I can't tell you what I was thinking, but then sometimes a space just isn't what you envision it, and all of a sudden you have a vision of what it could be, and you aren't willing to wait anymore. So before I knew it, there I was, painting my walls, and bringing in entirely new pieces of furniture. Ay yai yai…patience girl. Patience is a virtue.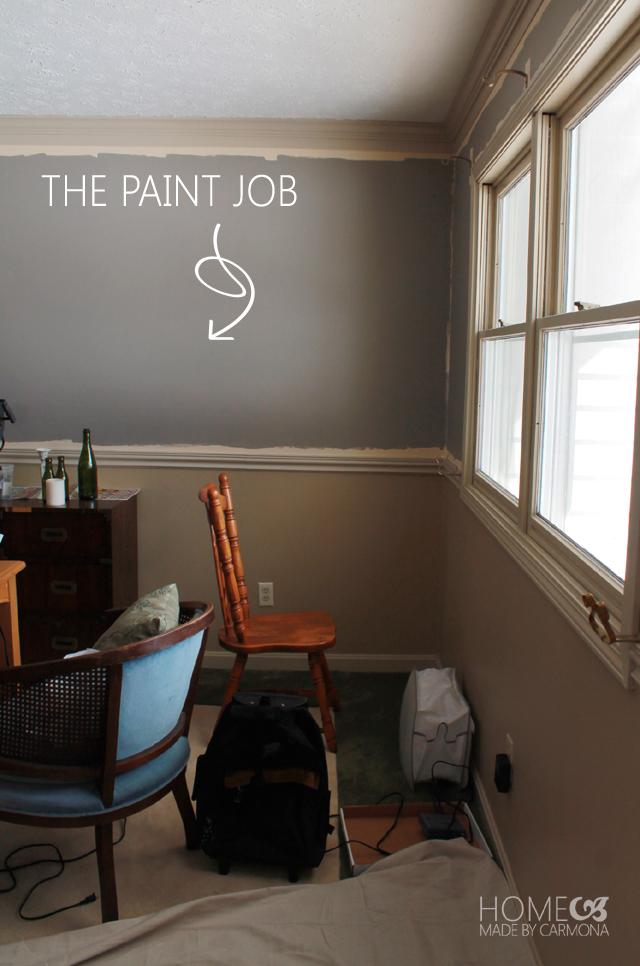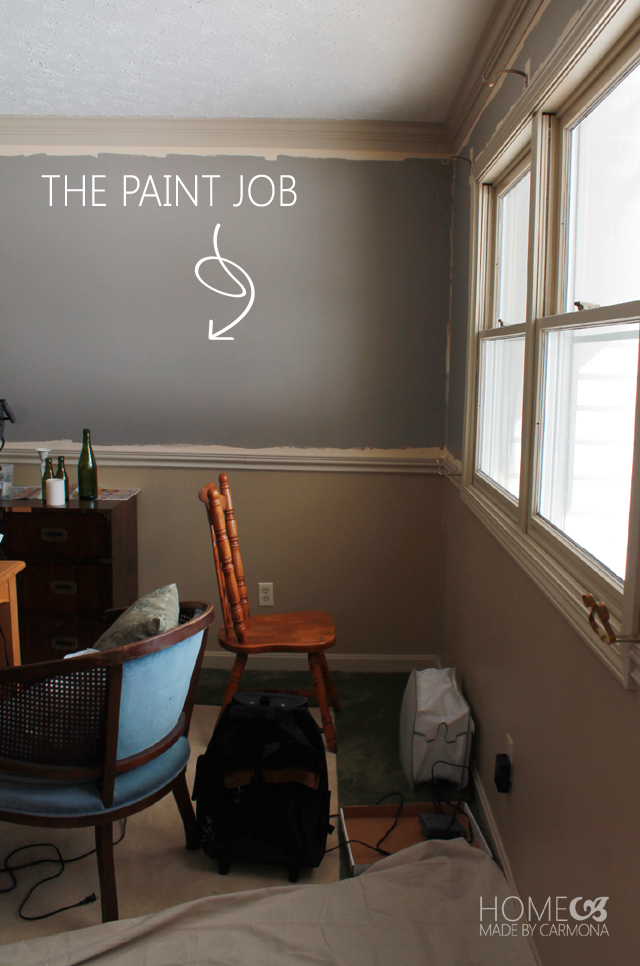 You know what this means right guys? The last couple months I spent a little time here and there decorating and organizing my eldest daughters bedroom, sharing projects as I went. Well, that is clearly about to be put on hold…at least temporarily while I finish what I started.
Speaking of what I started, I literally made the room more mismatched than it was before. Isn't that how DIY always seems to go? It gets worst before it gets better. On the bright side, this is a great start to the greater plans I have in mind!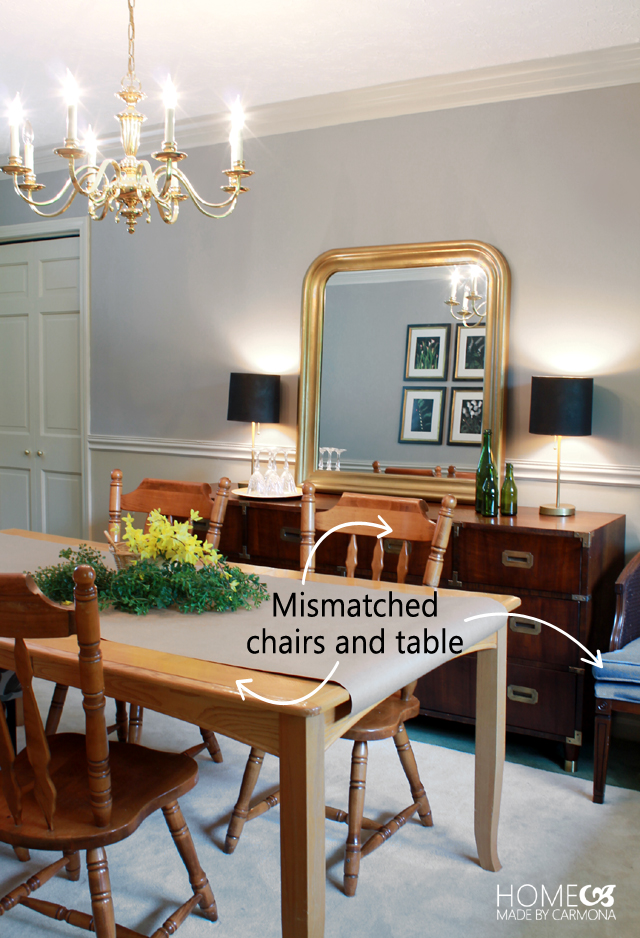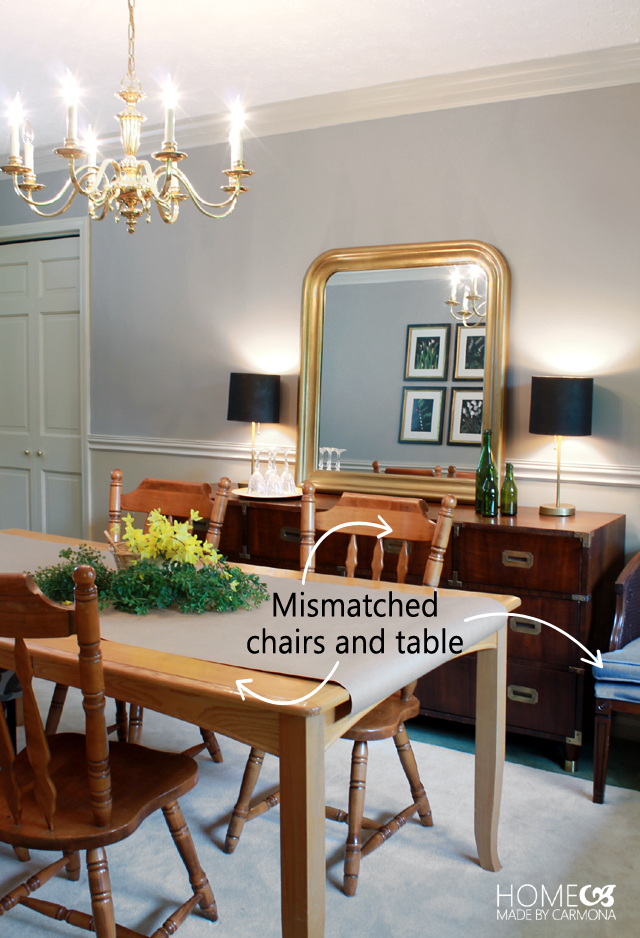 As usual, paint seems to be my go-to for taking the mismatched and making it work together like a charm. First I've painted these already lovely frames…I tell you, I had a hard time doing it because I already liked the finish, but really black and gold would just work better for my final vision of the space.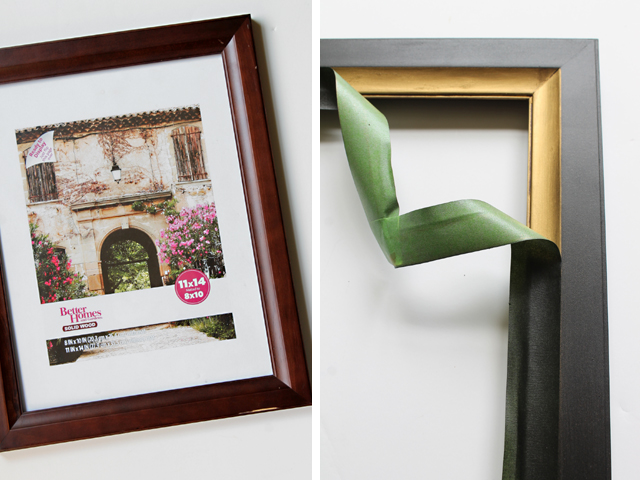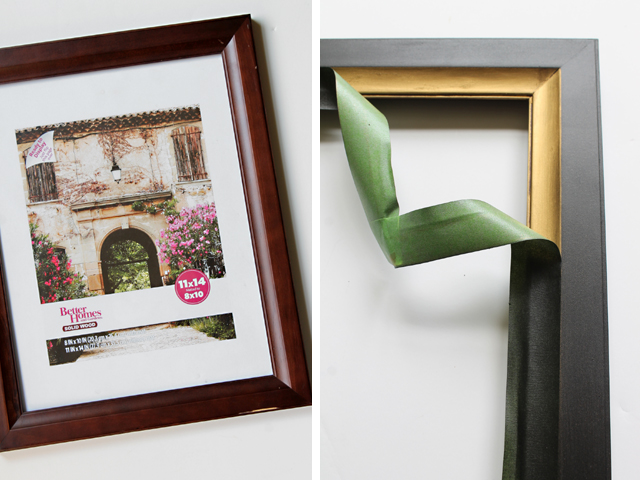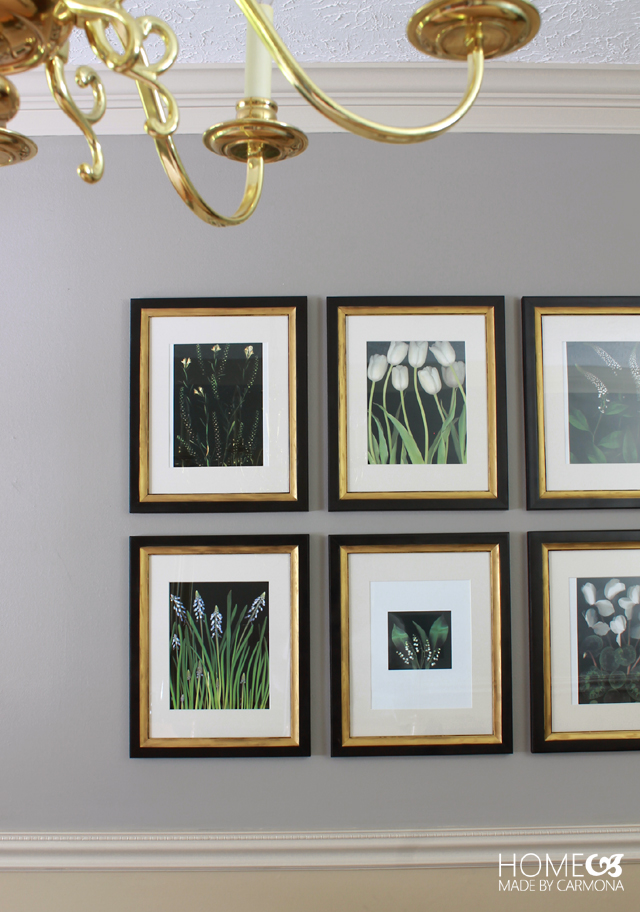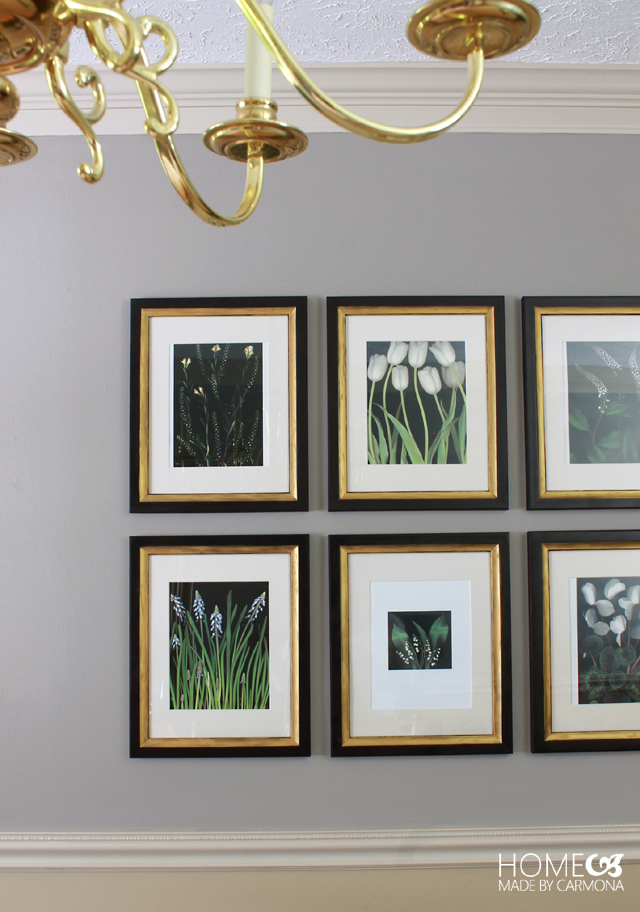 Then I spray painted these little pull cord lamps I found at a garage sale for $2 each (but you can find them very cheaply at Walmart too!)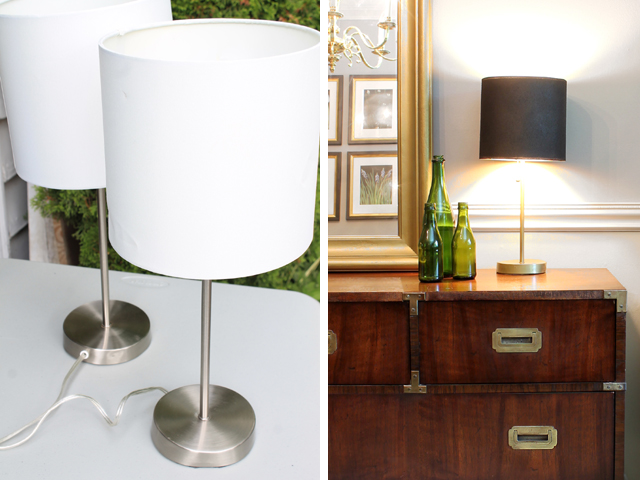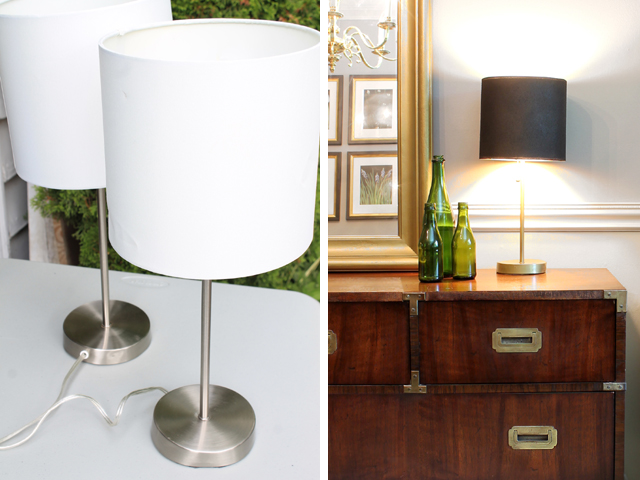 And of course the mirror got a quick paint-over with the same gold spray paint.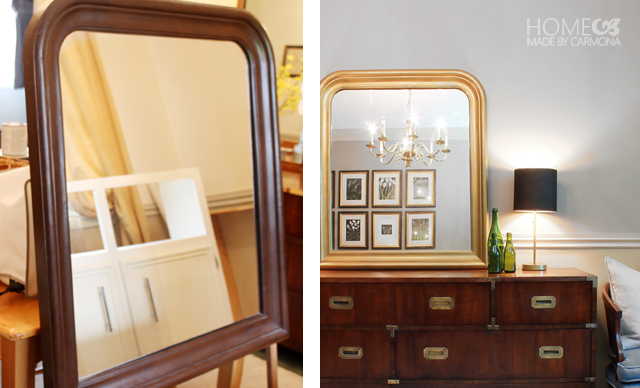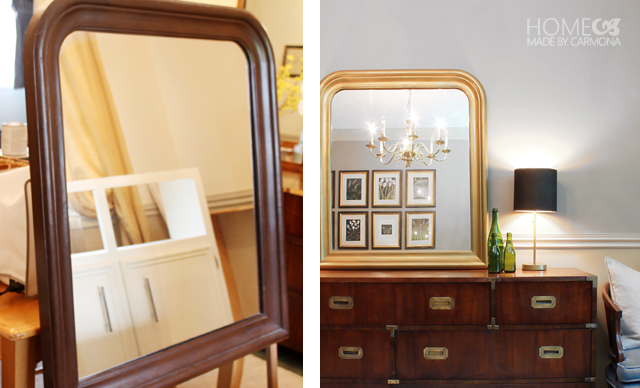 The most time spent in this room so far has been on painting the walls and refreshing the campaign dresser. Can you believe I got this dresser FREE! Oh happy day! I shared the entire process of how I restored this lovely old dresser here. Doesn't it make a stunning buffet in the dining room? And look at all that storage!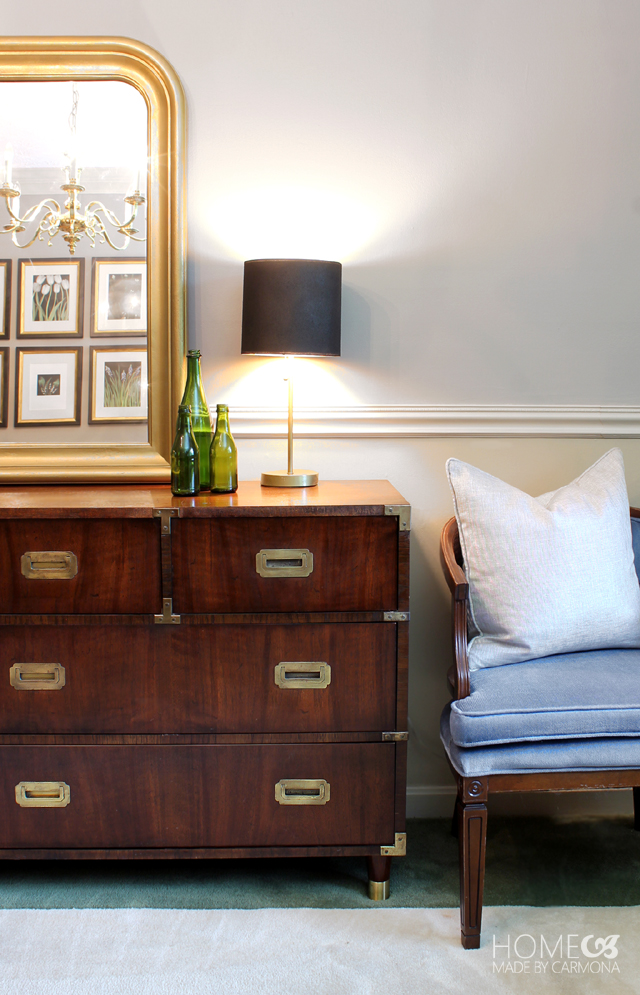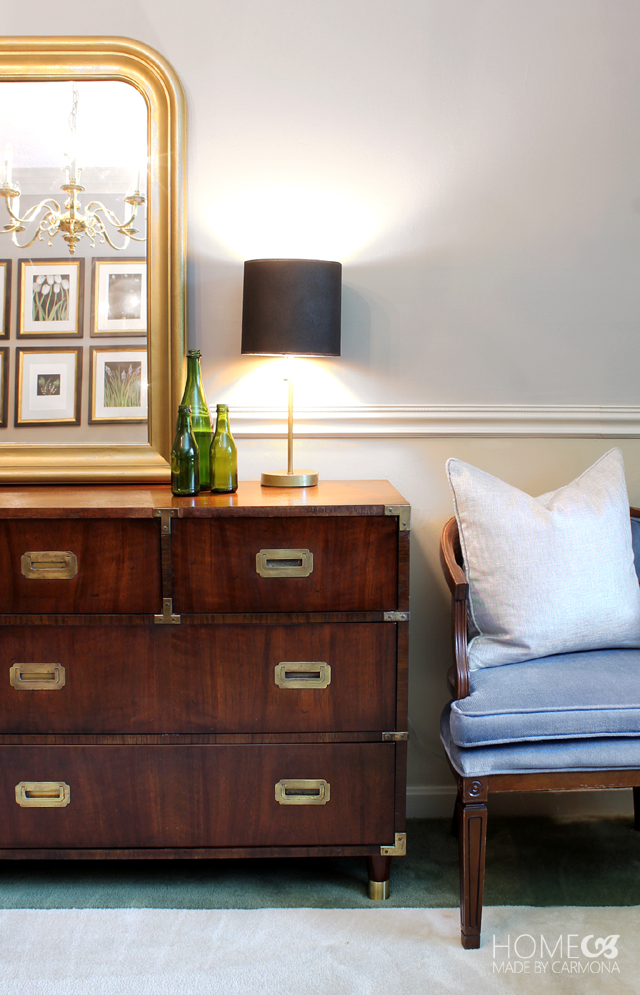 Well, this is clearly just the beginning. So much of this room is woefully mismatched. But I'm very excited about what it can become. Here is a sneak peek at some fabric I just got, and the chairs that will need a makeover to match the space.
[left]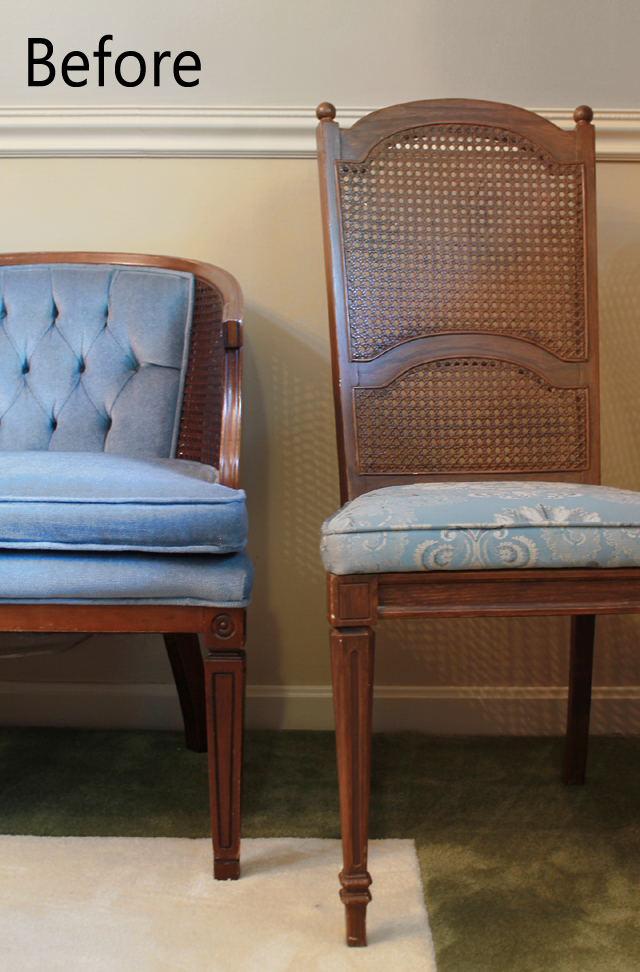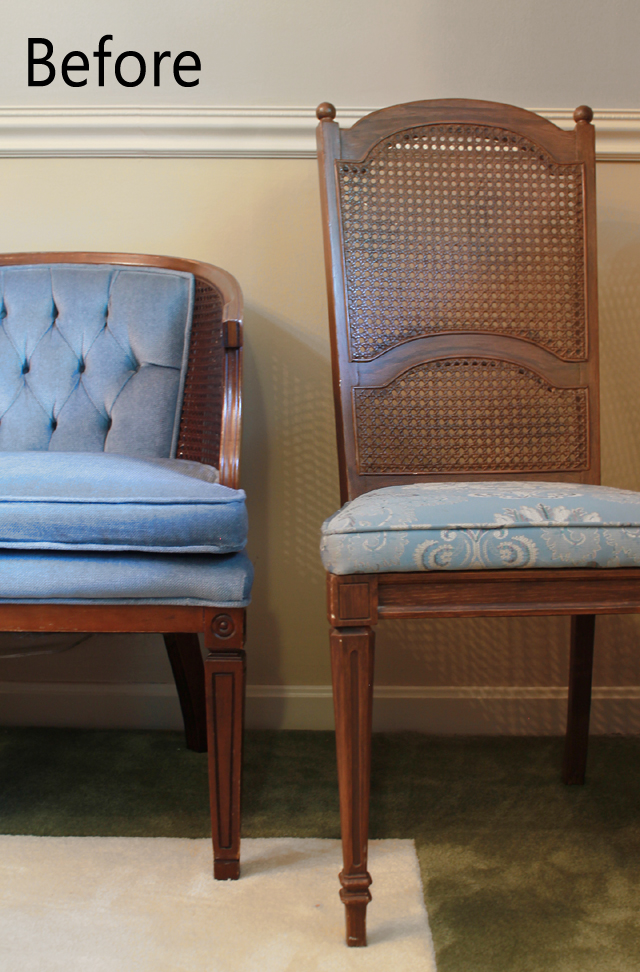 [/left]
[right]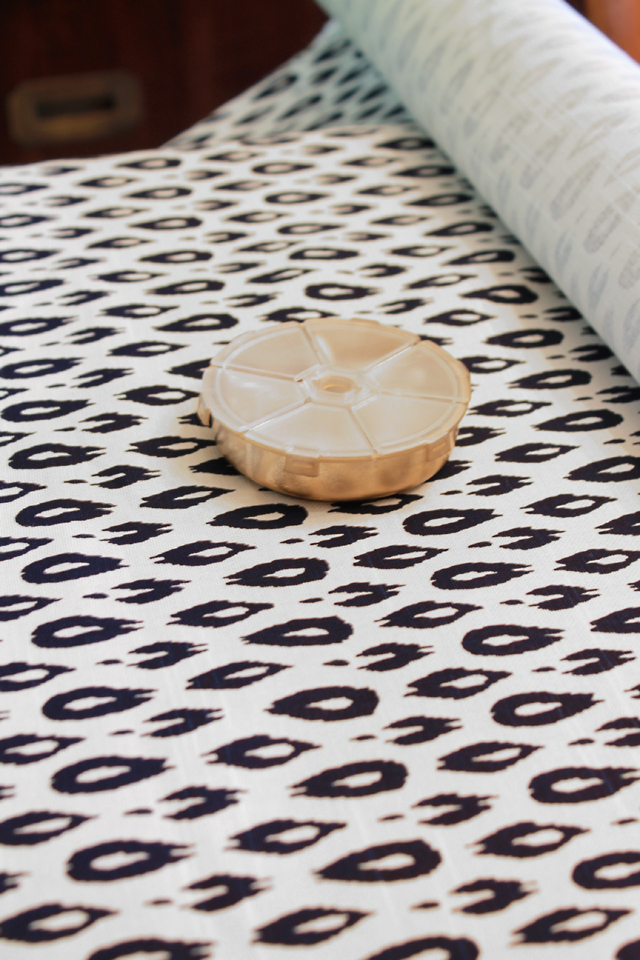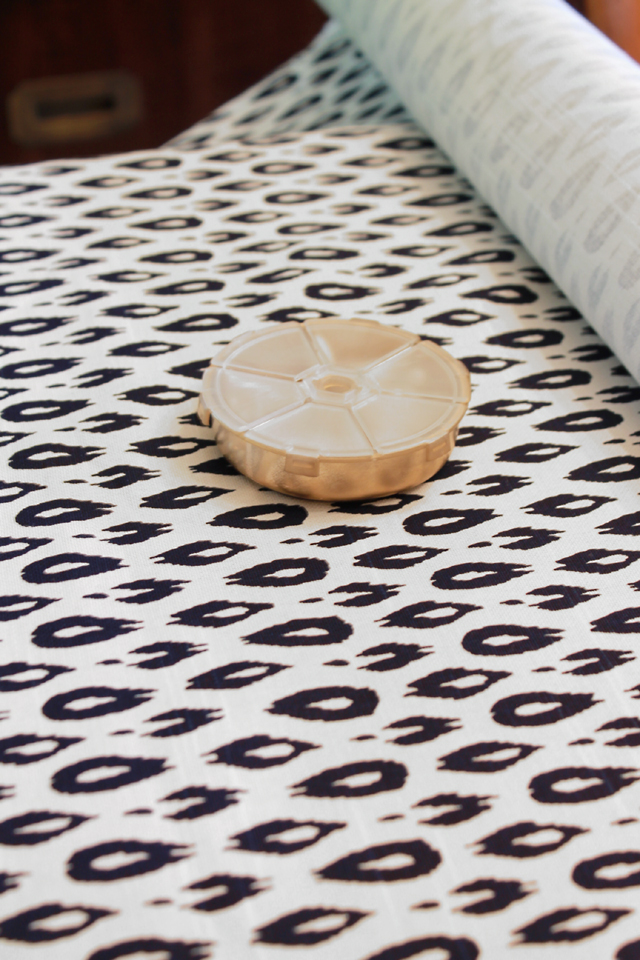 [/right]
Why in the world I would start a space just 2 days before expecting dinner guests…but it's ok, it turned out our guest had to postpone. *whew*! So now I have a few more weeks to get it together (and my menu plan!) before people see it.
Guys, it's about to get real. Wish me luck on the rest of my dining room makeover! 😉 I can't wait to see the final result.


 [go_portfolio id="decorate_landing_page"]