I can't believe it is already week 3 of the 8-week One Room Challenge! Do you think it's too early to panic? So far the only things I've accomplished as I turn my shed into a garden house is a lot of cleanup and a bit of deconstruction.
Hey guys! I'm Ursula, and I'm turning this messy old shed into a stunning garden house!
Because I think nothing is cooler than a fantastic potting shed with greenhouse right off the garden!

Catch up: Week 1| Week 2 | Week 3 (you're here) | Week 4 | Week 5 | Week 6 | Week 7 | Week 8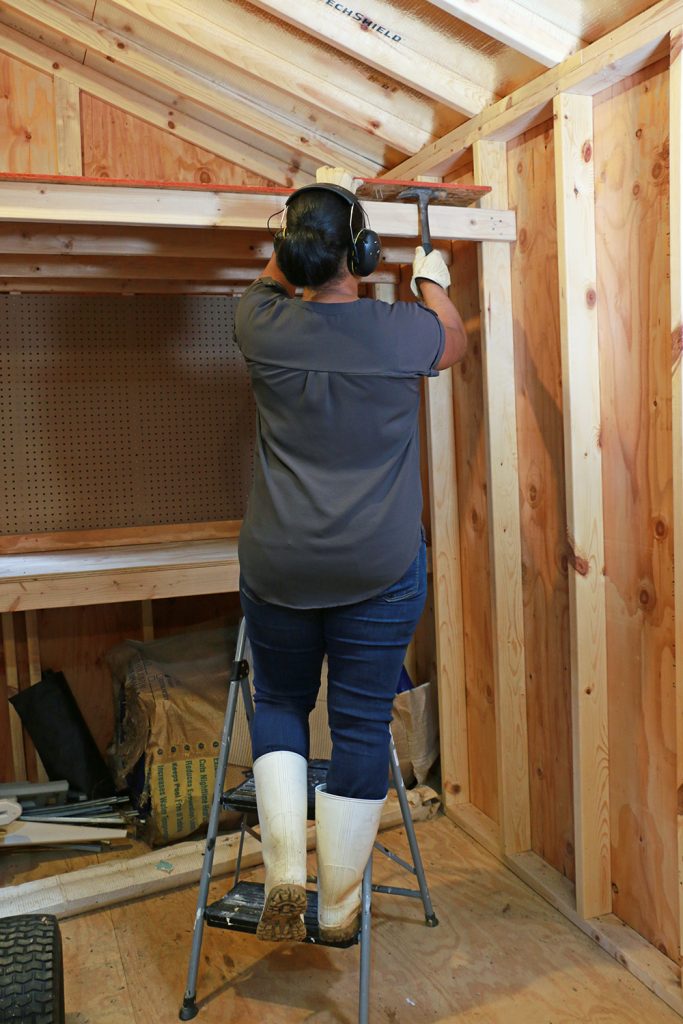 Don't get me wrong, cleanup and deconstruction is a very important step…but I don't think of it as the 'fun' stuff.
Many think of demolition as the fun part of a remodel, I've never been a fan. And in this case, I need every piece of material to be carefully deconstructed and in it's best condition so it can be used to build other things for this shed.
So no actual demolition here!
Tearing It Down To Build It Up
The shed has structural beams, and non-structural beams that were added as a way to store things off the ground.
It's a great design as a traditional shed, and probably works perfectly for others. But as messy as this shed was, this method of storage clearly wasn't working for me.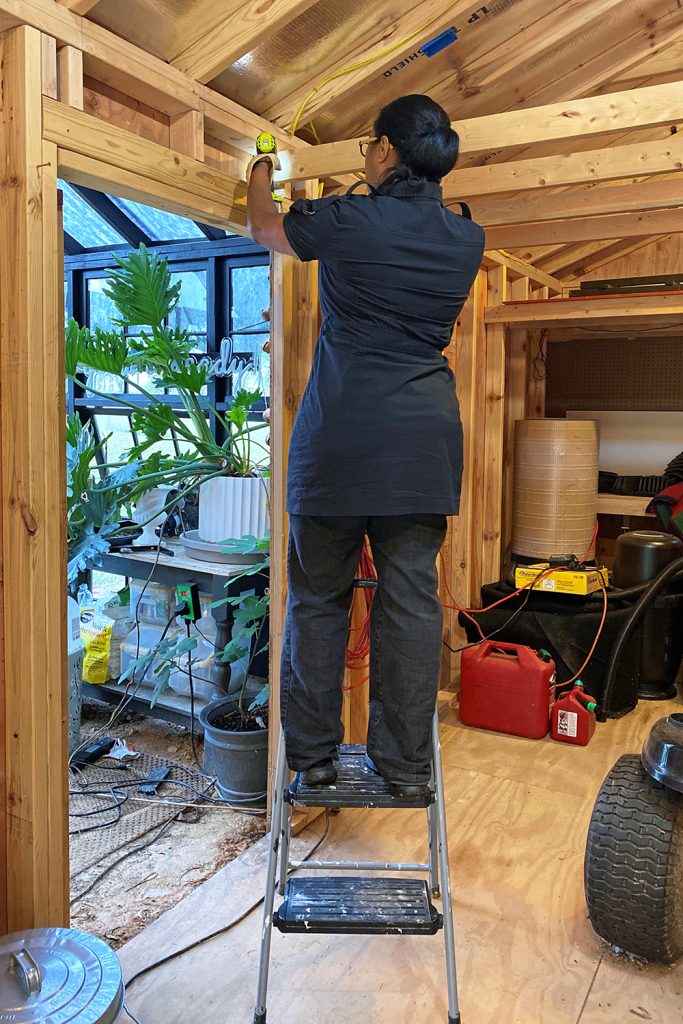 Sometimes you have to dispense with traditional ways of doing something and customize it to your specific needs.
So I'm taking down the non-structural / storage only beams in favor of something that will work a little better for my needs. They aren't going away entirely though, some of them will be relocated to the front end of the shed.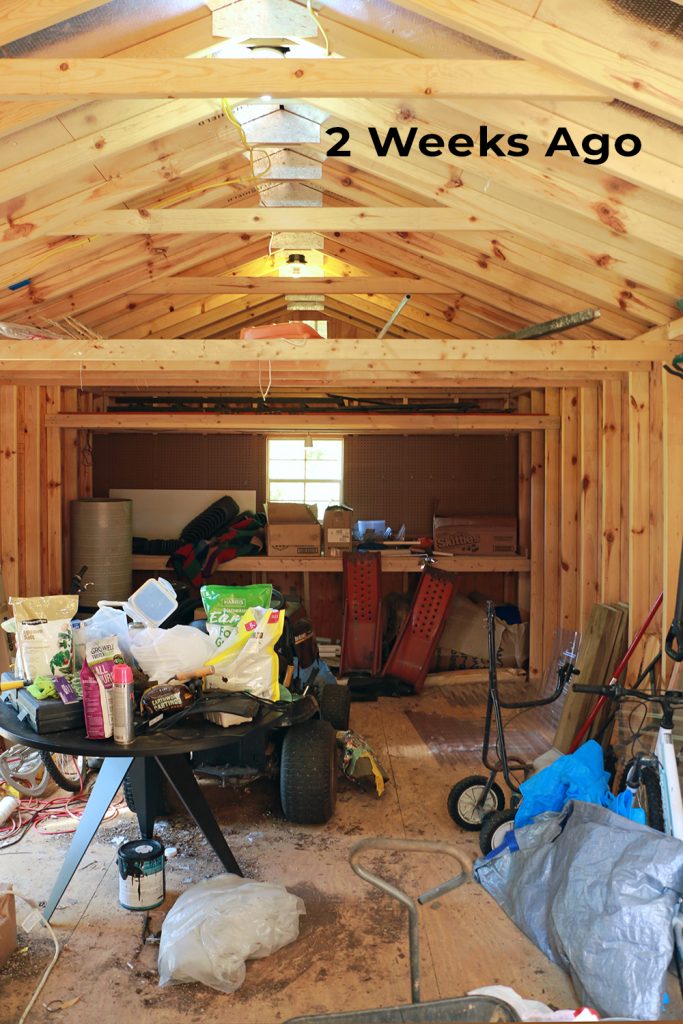 I am also deconstructing the workbench and pegboards at the back of the shed. This is where my set of French doors will open out to the deck.
Isn't this all looking much more open and airy already?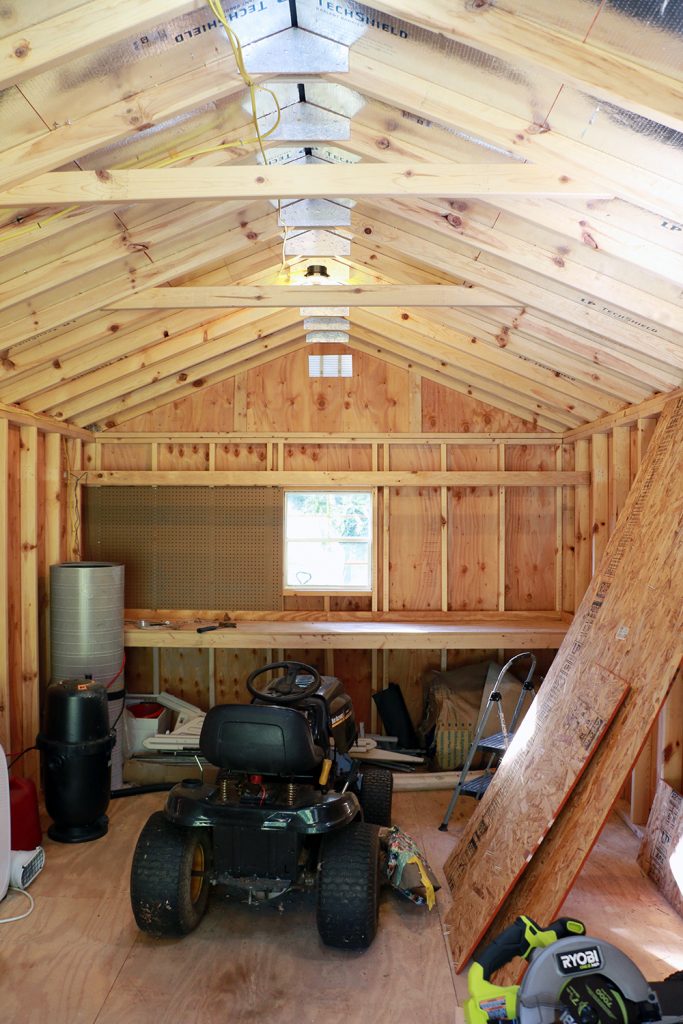 Hopefully by next week I'll have some new closet storage built! Or at least started…
Shed Décor Is Rolling In!
In the meantime, all kinds of goodies are arriving from my One Room Challenge sponsors! Frankly, I don't even know where to put all the boxes!
Currently, they are getting piled up in my garage workshop until they can be opened, and some furniture pieces assembled. This is the "tamed" pile of boxes, because this pile was three times the size just a week ago.
One thing is for sure, I have some amazing sponsors! Those boxes on the left are all from Kirkland's, who are providing almost every aspect of my outdoor furniture and décor! As a matter of fact, those boxes contain an outdoor sectional that is going to be perfect on my shed's new deck.
Some light fixtures also arrived from my friends at Crystorama, which I'll be sharing more about next week. I will be visiting their showroom at High Point Market, so come back next week to get an insiders look!
Weekly Product *Sneak Peek*
It's time for a look at a few of those amazing pieces I've unboxed and staged around the house.
HomePop sent over a velvet bench I had been eyeing for a while! The shed is big, but not big enough to be both a potting shed and have an entire living room in it at the same time. So smart furniture choices like a bench is perfect for a space like that.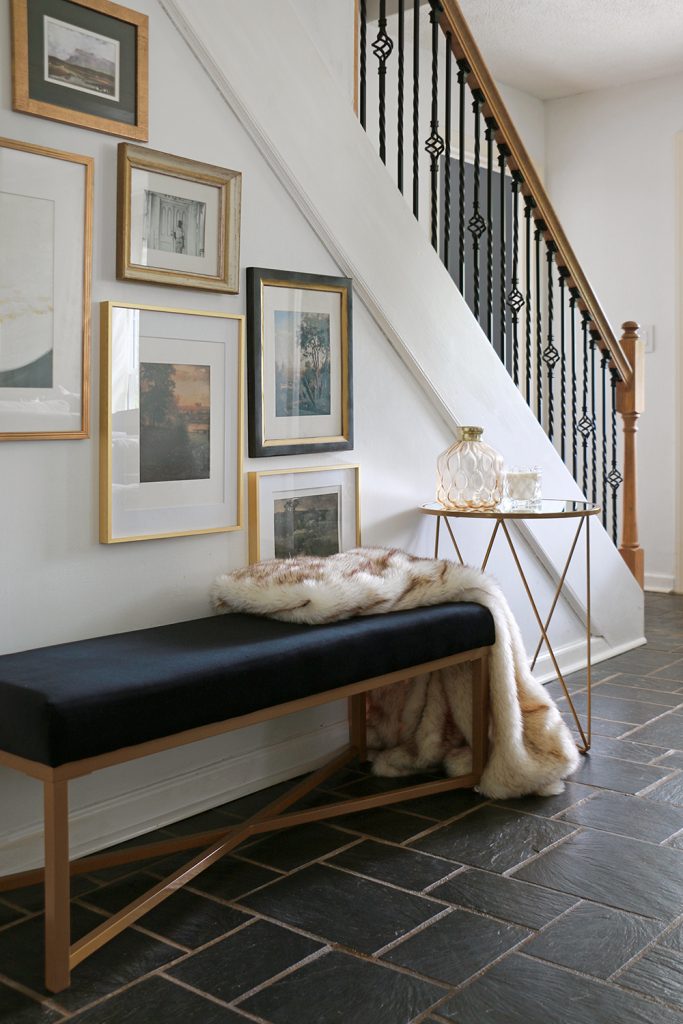 And I'm really loving it in my entryway too! It's a sleek design that would look amazing anywhere in my house.
Next to it is the metal accent table also from HomePop. It will likely sit next to HomePop's sherpa accent chair which is currently sitting in my living room waiting for its final location.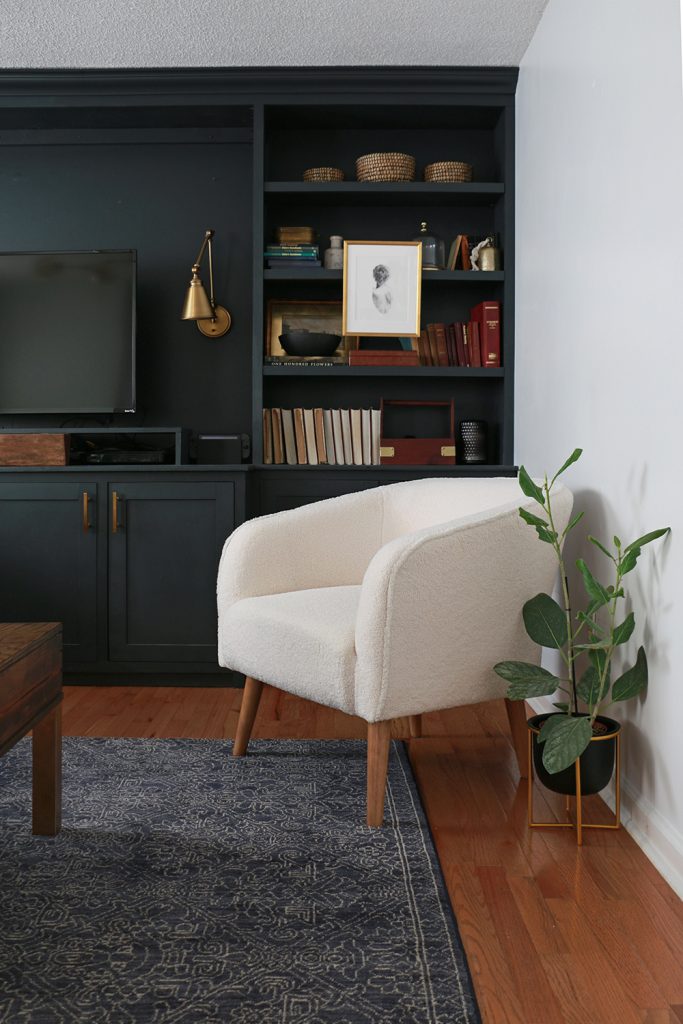 Next up we have some really lovely little jute napkin rings from ORC sponsor SmithHönig. I maaaaaay be using them for something other than napkin rings in the finished garden house, but for now I thought I'd show you what they look like in a non-traditional table setting. I think it would actually be perfect for outdoor dining too!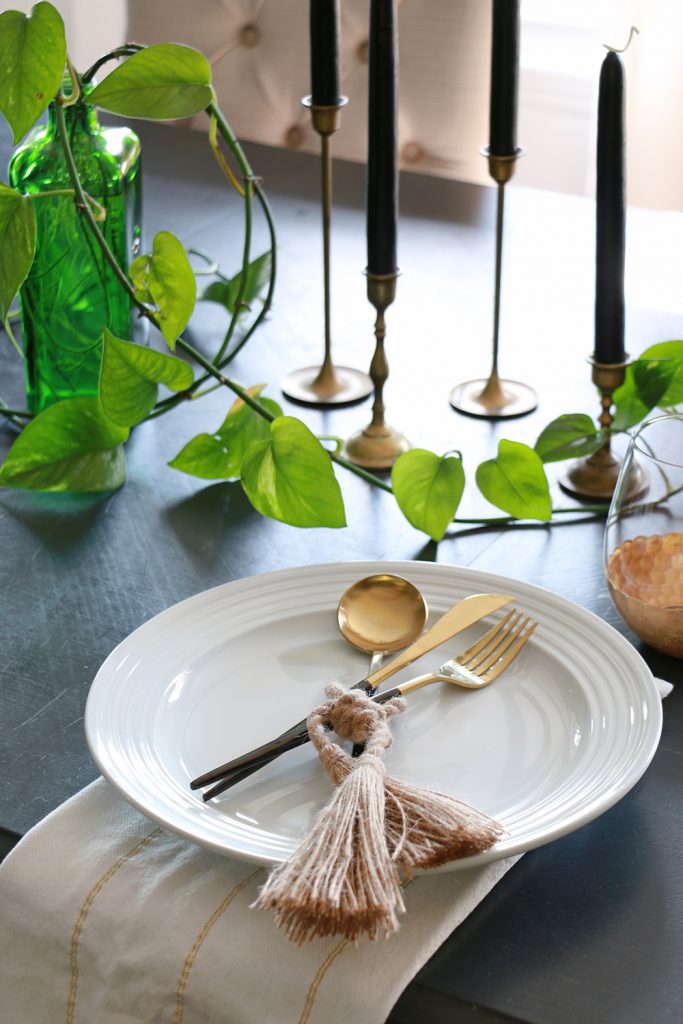 SmithHönig also sent over this cozy velvet throw pillow, which I may have to wrestle from the arms of my children when it's time for it to into the garden house. It's big, and so comfortable…
Plus, look at that piping!! I love that SmithHönig has such unique pieces with pops of color and style.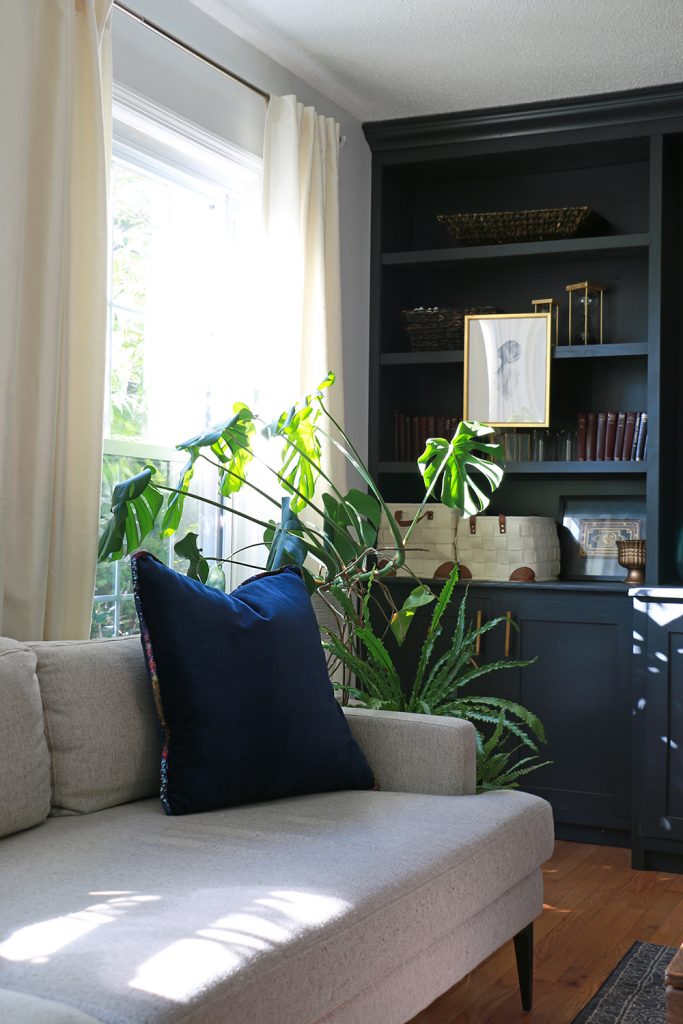 And last but not least, SmithHönig also sent me these black tapered candles. Don't ask me why, but I've always preferred black to white candlesticks, but they can be hard to find.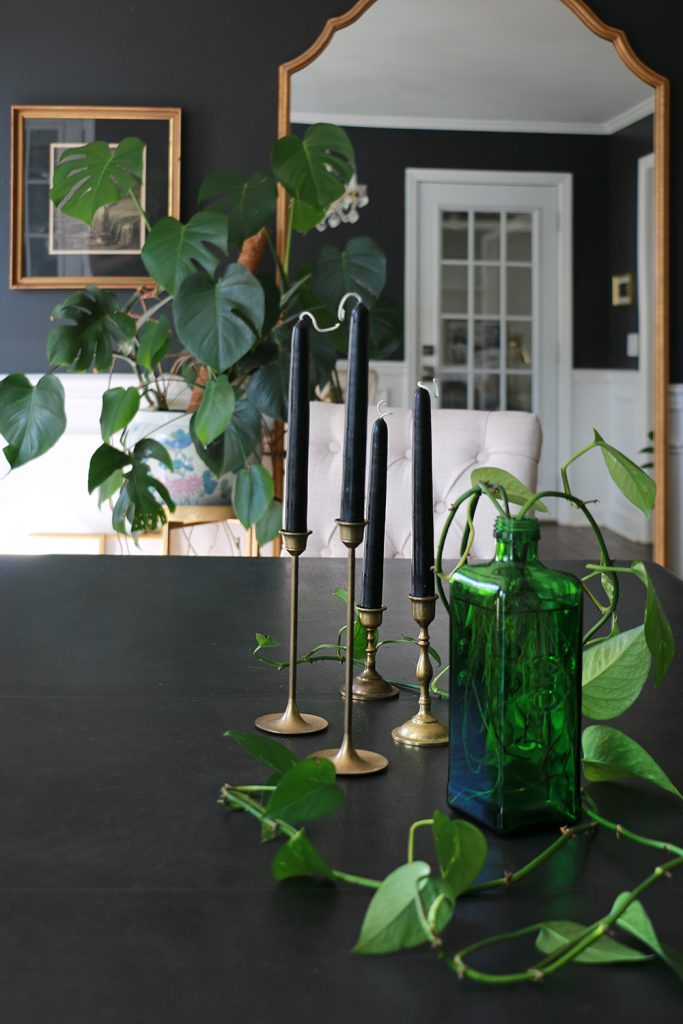 Follow All The Featured Designers!
The fun is just getting started, and the rest of the featured designers have been sharing their remodel adventures. So be sure to follow their progress!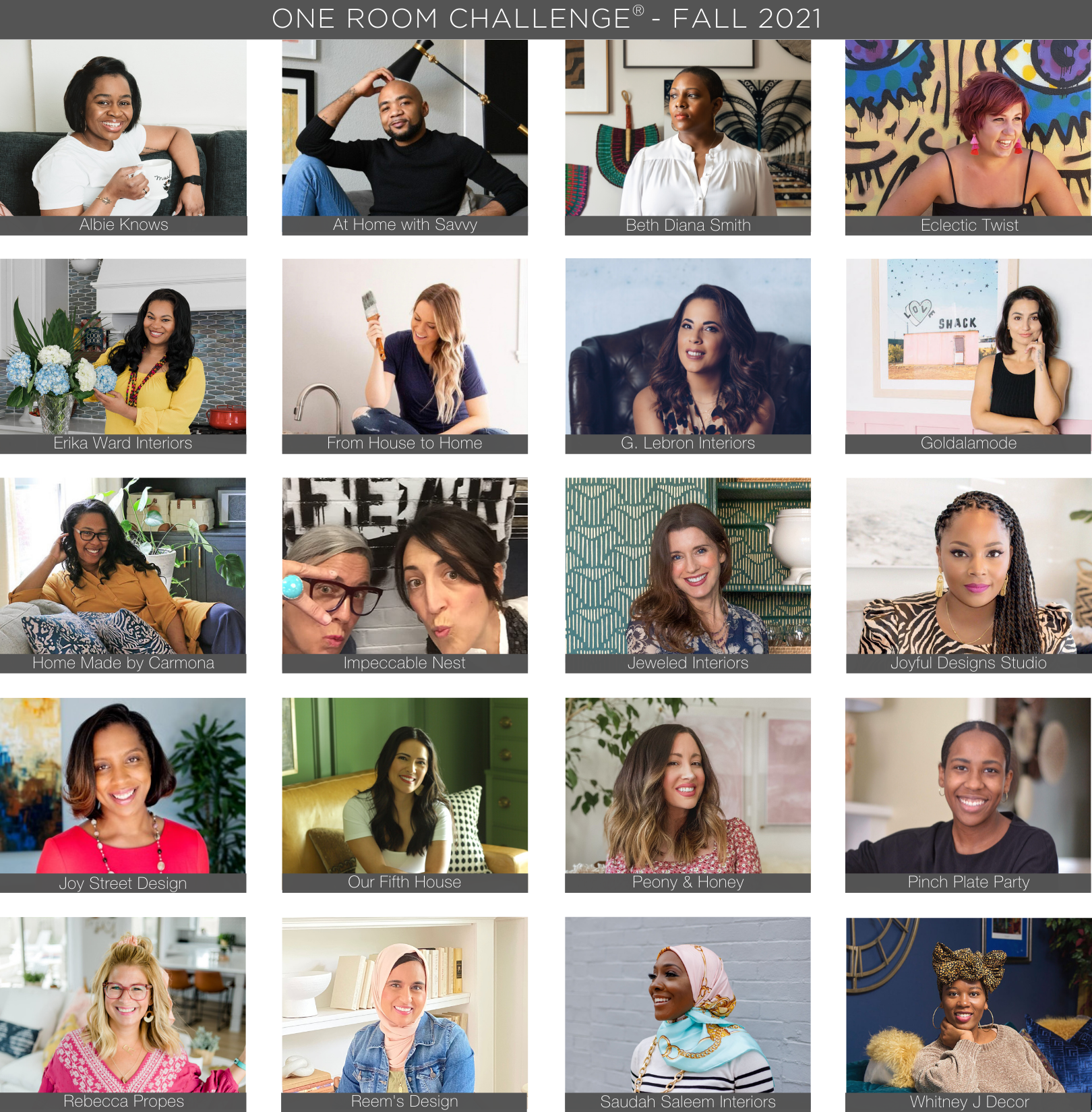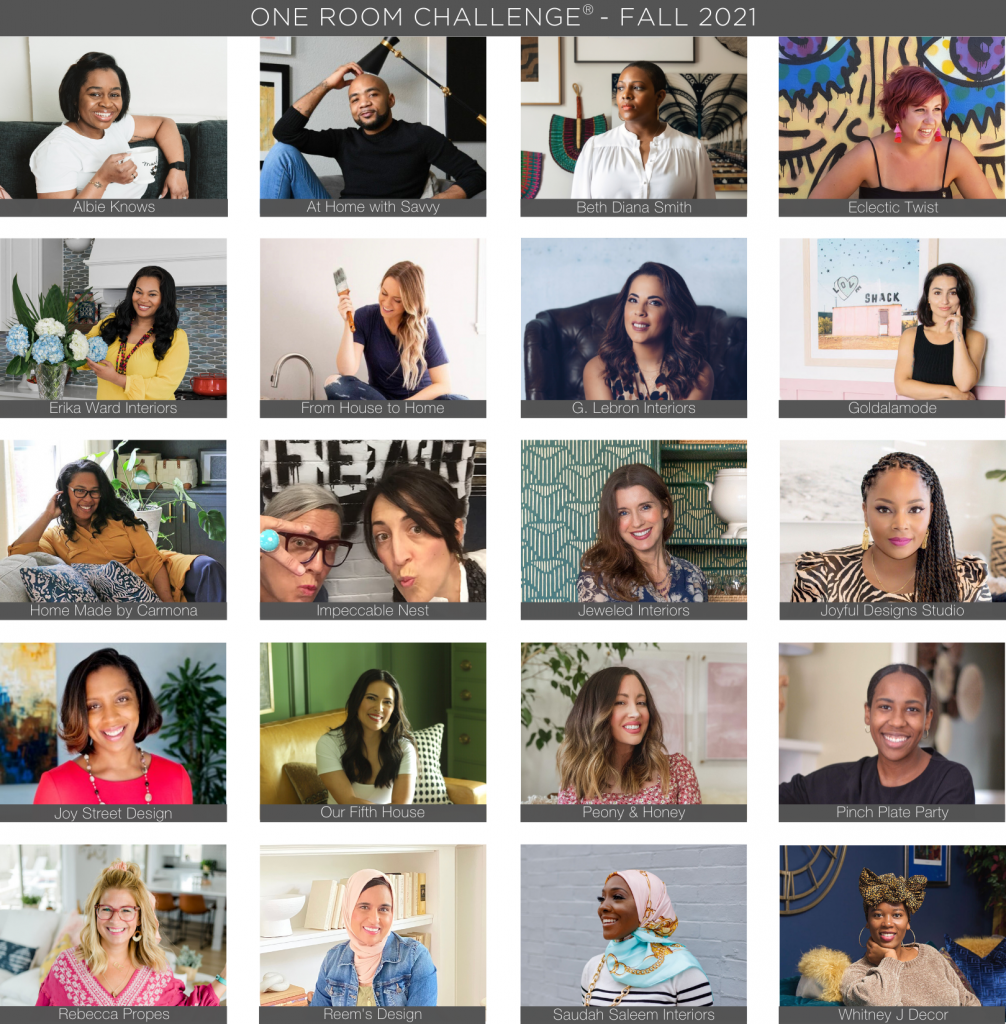 Albie Knows| At Home with Savvy | Beth Diana Smith | Eclectic Twist| Erika Ward InteriorsFrom House to Home| G. Lebron Interiors | Goldalamode | Home Made by Carmona| Impeccable NestJeweled Interiors| Joyful Designs Studio| Joy Street Design | Our Fifth House| Peony & HoneyPinch Plate Party | Rebecca Propes | Reem's Design | Saudah Saleem Interiors | Whitney J Decor Media BH&G | TM ORC
My Amazing Sponsors!
Home Pop | Novo Building Products | RYOBI | Minted | Tempaper | Crystorama | Society Six | Delaney Hardware | SmithHönig| Loloi | Kirkland's


Love a great remodel? Check out the whole home remodel I tackled in the last One Room Challenge!