It is week 1 of the 8-week One Room Challenge, and I'm incredibly excited and honored to be a featured designer again this year!
Ready for the big announcement sharing WHICH space I'll be remodeling for this challenge? Drum-roll please… I'm transforming my shed into a Parisian Style Garden House!
Catch up: Week 1 (you're here)| Week 2 | Week 3 | Week 4 | Week 5 | Week 6 | Week 7 | Week 8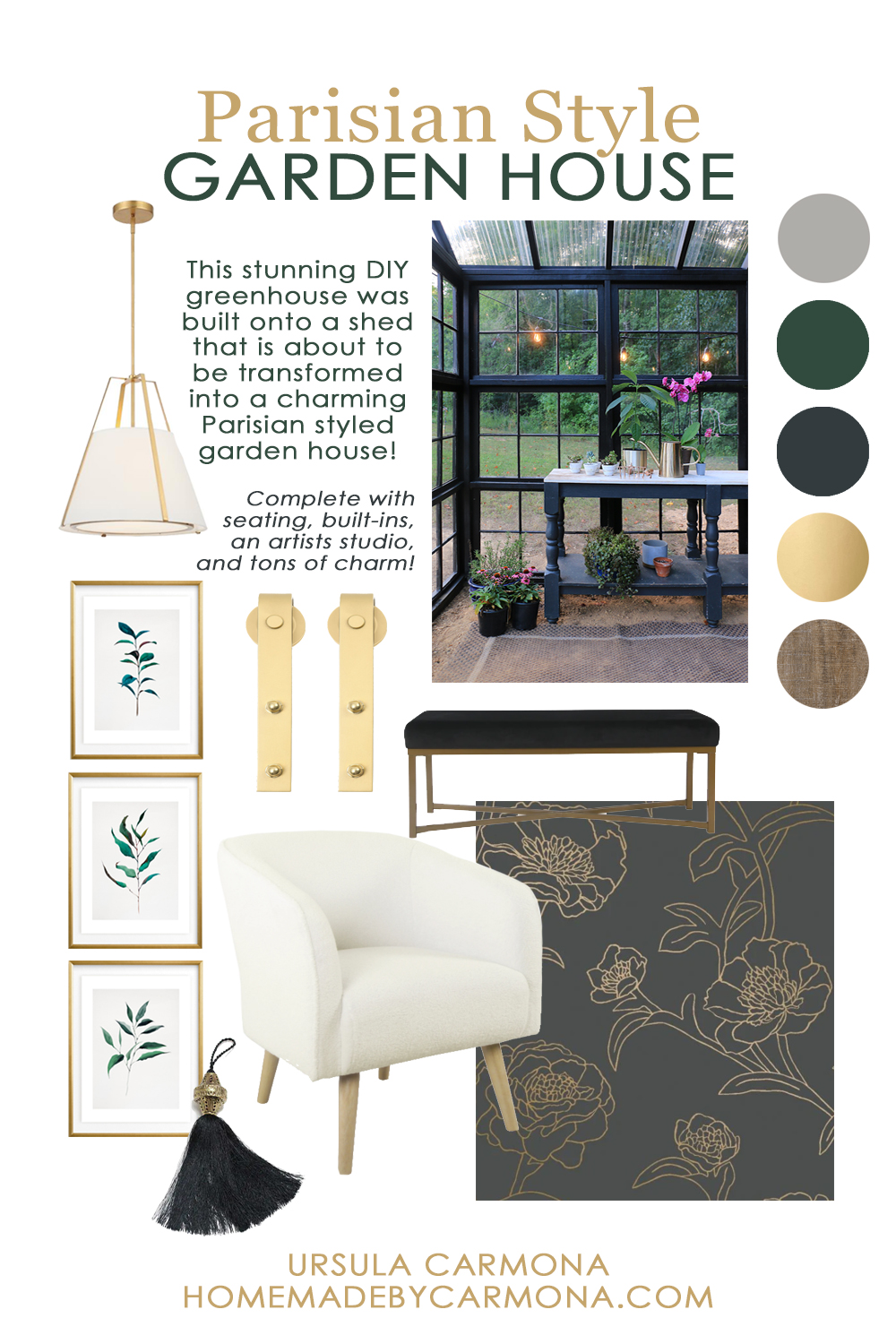 When I told my husband I planned to transform the shed, he looked at me like I was crazy and asked "where will the tools go?". Haha! The tools will still be there in the shed… and yes, it will still be a garden/potting shed. Haha!
But I'm a firm believer that any space can look attractive and function like a dream! I've transformed my garage workshop to be incredibly organized and functional, but look as good as a house interior. So I know it can be done…
The Shed Before
Yep, there's no getting around it…this is a shed. It's a pretty good size at 11.5'x25′, so I should have plenty of room for storage. But can you imagine me turning part of this into a studio of sorts?? Hm…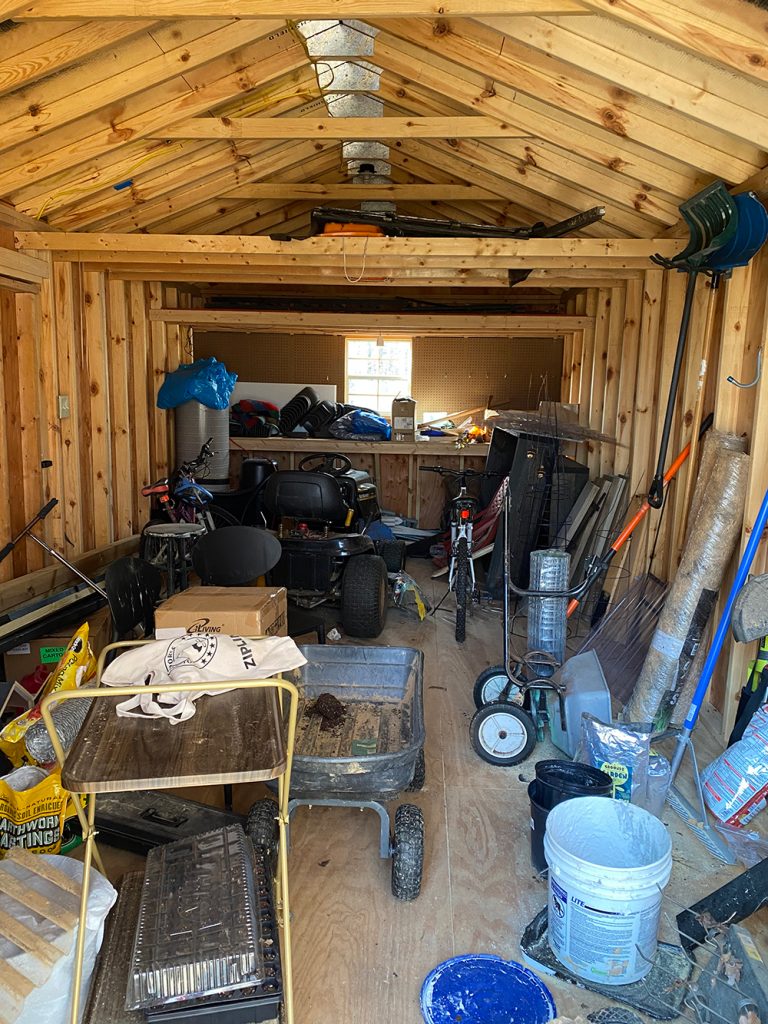 This shed has already gotten a bit of a transformation, but it all occurred on the outside.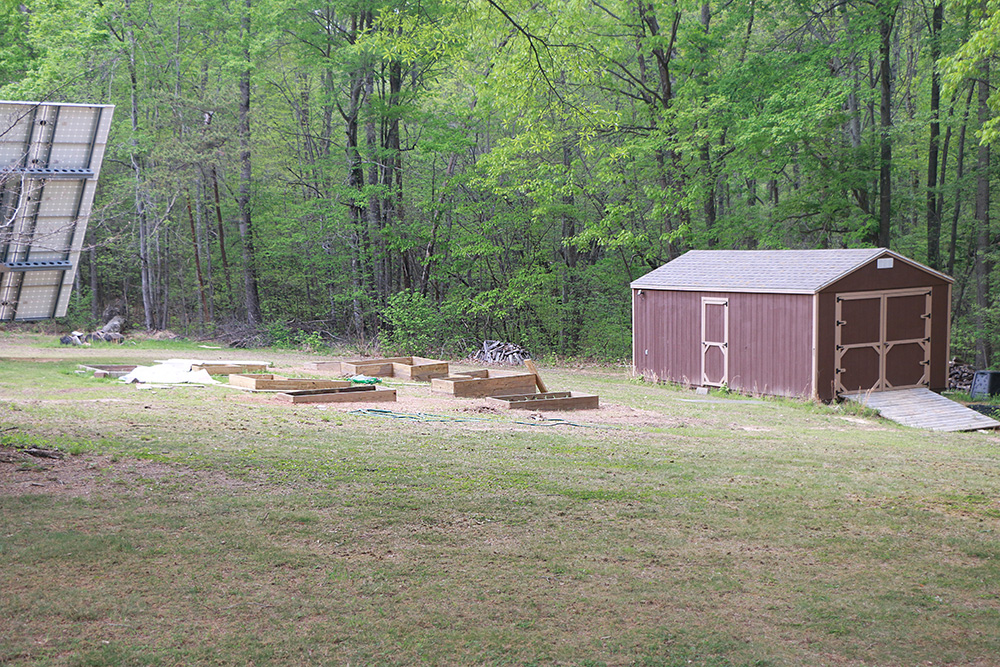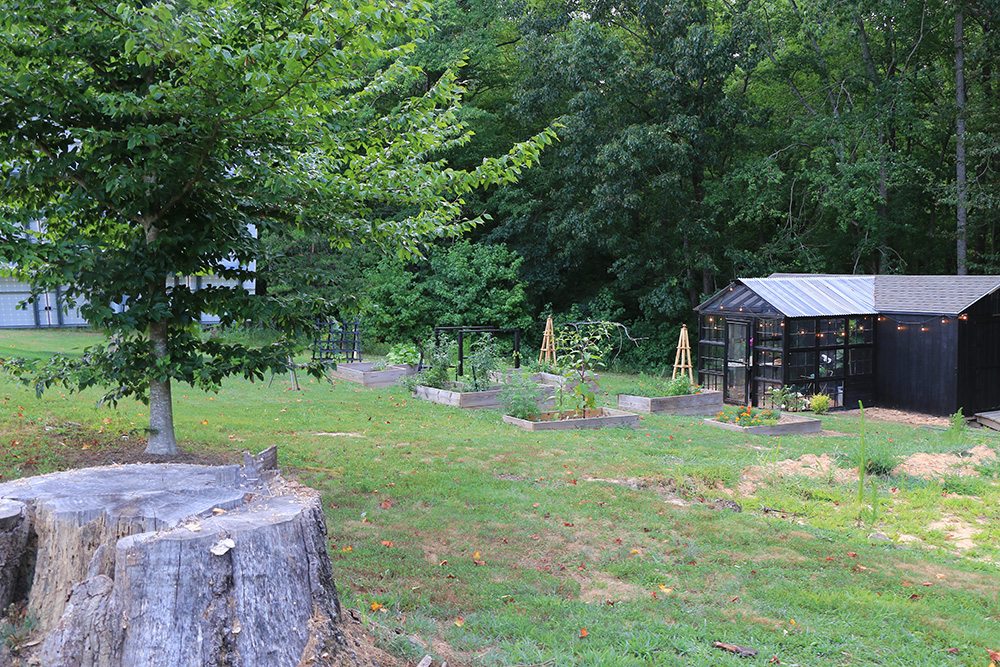 I added on a DIY greenhouse out of recycled windows, and gave it a coat of black paint.
The greenhouse challenged my skills since I've never built a structure before. But it turned out amazing, and I loooove spending my mornings working there and in the garden.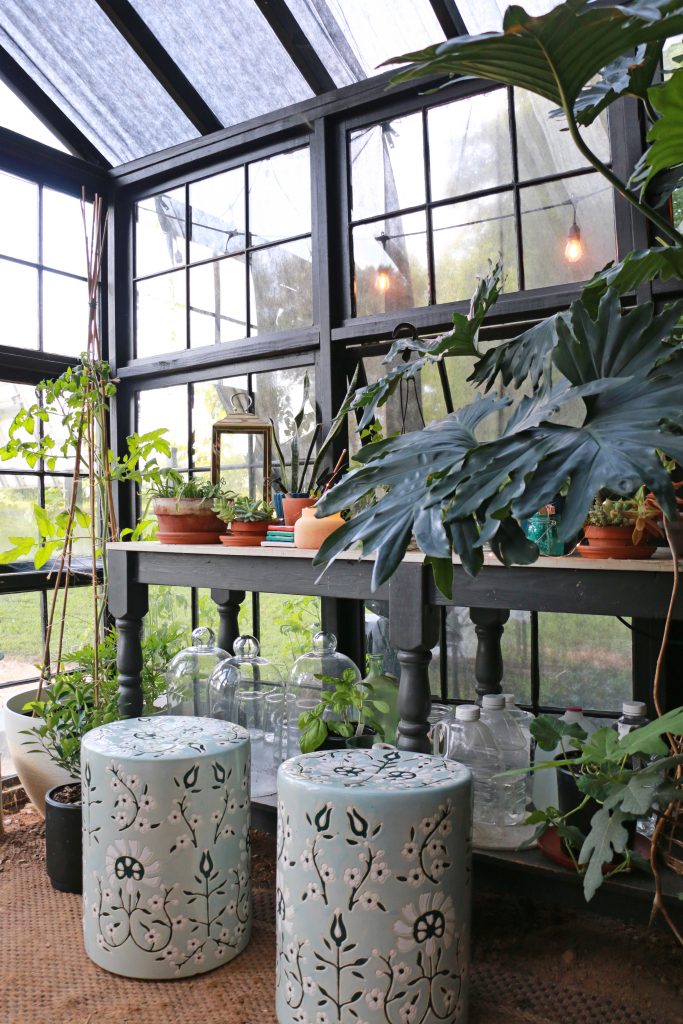 Now it's time the shed felt as pretty and peaceful as the adjacent greenhouse.
Big Plans For A Little Space
Okay, so my plan is going to be a bit of a challenge. I love a multi-use space, because I'm of the philosophy that spaces shouldn't be wasted, and should used to the max. But the smaller a room, the more clever you have to be with your use of space.
I want to turn this shed into a Modern Parisian style garden house and artists studio.
I know what you are thinking. An artists studio? WHY? Hey, my dad is an artist (who used to work as a background artist for Disney…and yeah my name is Ursula. Ugh, how did that happen?), and my siblings and I all have some artistic talent. So why not let out my inner artist and photographer?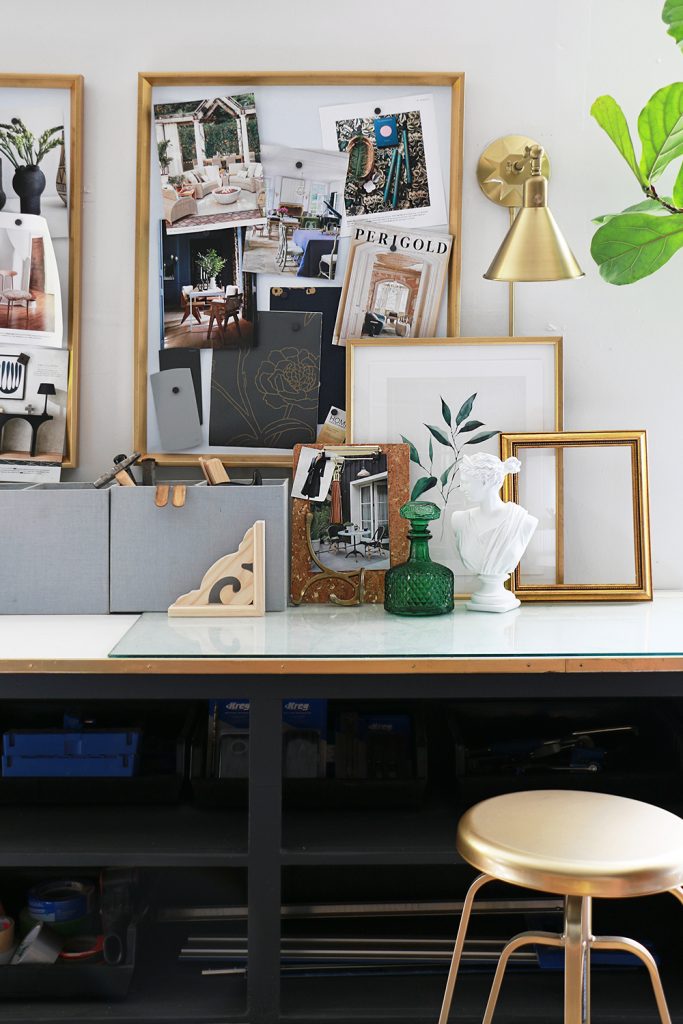 This magnetic inspiration board in my garage workshop is pretty much the design direction I'm going for. That lovely piece of artwork from my One Room Challenge sponsor Minted is just one of many beautiful pieces of artwork that have already arrived!
Indoor-Outdoor Studio
I really want to add a deck to side of the shed. Being out in the garden almost daily, I would love to have a space to sit and enjoy the labor of my hands! How amazing would it be to have a set of French doors swing open to an attached deck? It would be the ultimate indoor/outdoor studio…which is a great way to increase usable square footage.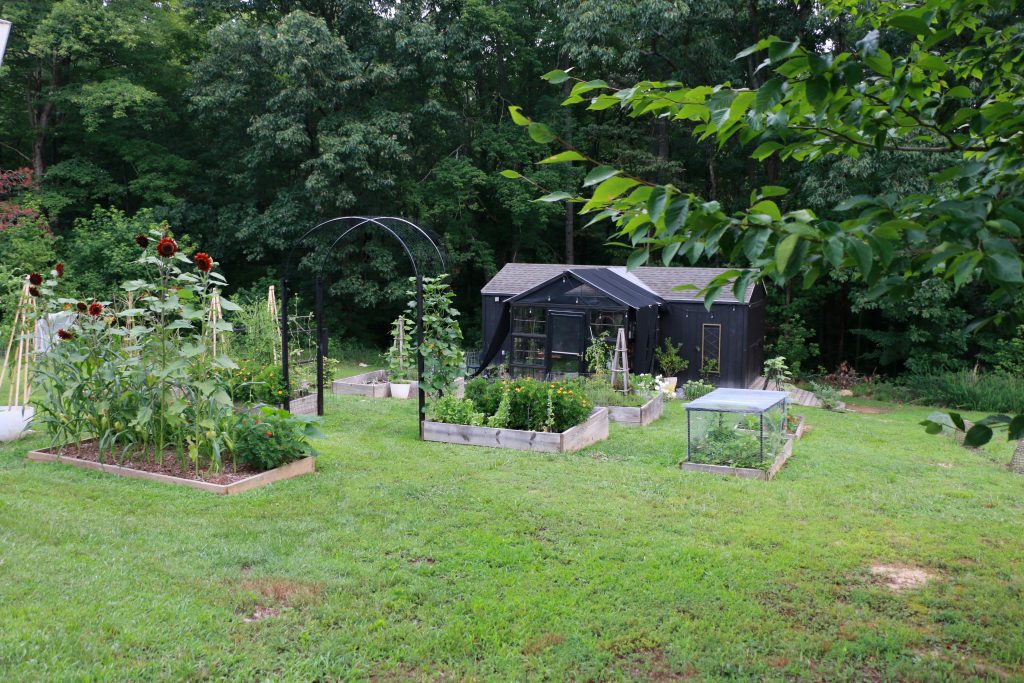 Of course, an outdoor living area means furnishing not only the interior of the shed, but accommodating the exterior portion. Good thing one of my sponsors for this projects is Kirklands! They have beautiful decorative elements for both the indoors and out, and I found the most awesome outdoor sectional and decorative pieces for my deck! I'll give you a peek once they have shipped.
Practical & Pretty
I want this space to be as practical as it will be pretty. I'm all about making the most of any space, and I think this shed can serve multiple purposes, and store all my yard tools in style!
I even created a special Pinterest Board all about Shed makeovers and gorgeous shed organization to keep me inspired! Be sure to follow this board for more inspo in the coming weeks.
Wish me luck on this 8-week journey, and remember to follow me over on Instagram for videos and behind-the-scene updates.
Follow All The One Room Challenge Designers!
I'm only one of twenty featured designers, and they are amazingly talented. You'll definitely want to follow along with all these remodels!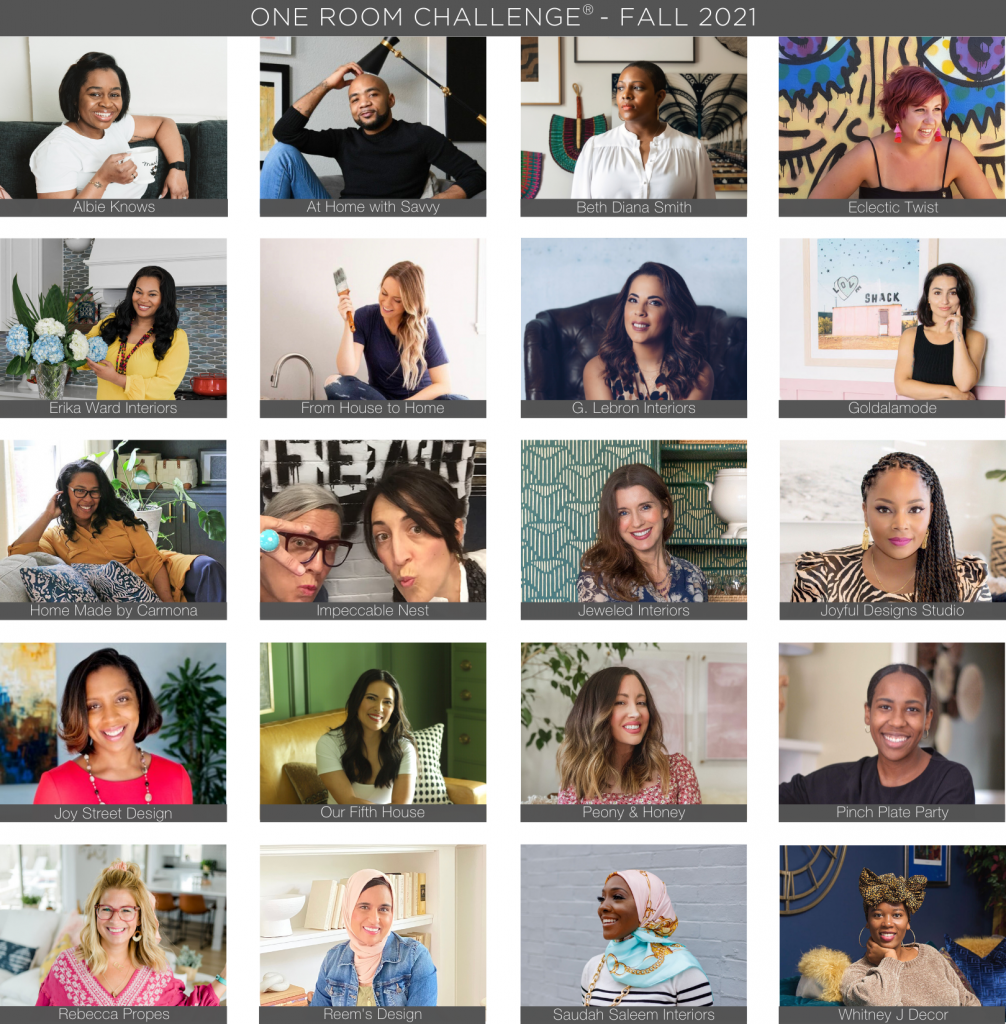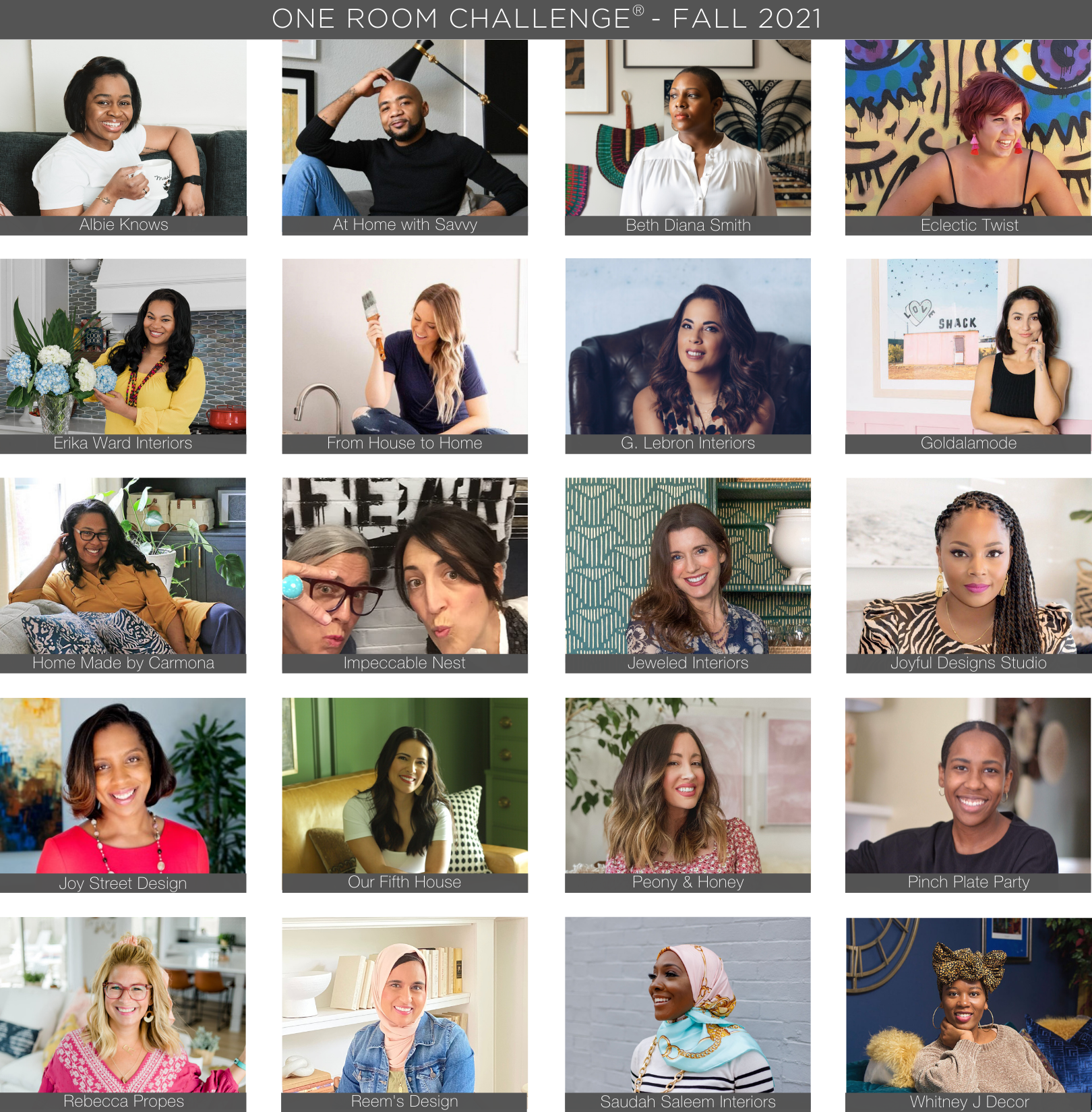 Albie Knows| At Home with Savvy | Beth Diana Smith | Eclectic Twist| Erika Ward InteriorsFrom House to Home| G. Lebron Interiors | Goldalamode | Home Made by Carmona| Impeccable Nest | Jeweled Interiors| Joyful Designs Studio| Joy Street Design | Our Fifth House| Peony & HoneyPinch Plate Party | Rebecca Propes | Reem's Design | Saudah Saleem Interiors | Whitney J Decor Media BH&G | TM ORC

Special Thanks To My Sponsors
I have a pretty special list of sponsors for this project, and I certainly could not pull this off without them:
Home Pop | Novo Building Products | RYOBI | Minted | Tempaper | Crystorama | Society Six | Delaney Hardware | SmithHönig| Loloi | Kirklands
Shop The Moodboard:


Like this post? Check out my previous One Room Challenge reveal of this closet and my master bathroom here.