I can't believe it is One Room Challenge time again! Plus, I'm pinching myself that I've been given the honor of being a featured designer once again (thank so much Linda)!!
Last year's Spring ORC I made over my family room and office nook as a featured designer. This year, I have big master bathroom plans, closet remodel ideas, and a little refresh for the vanity nook that connects them!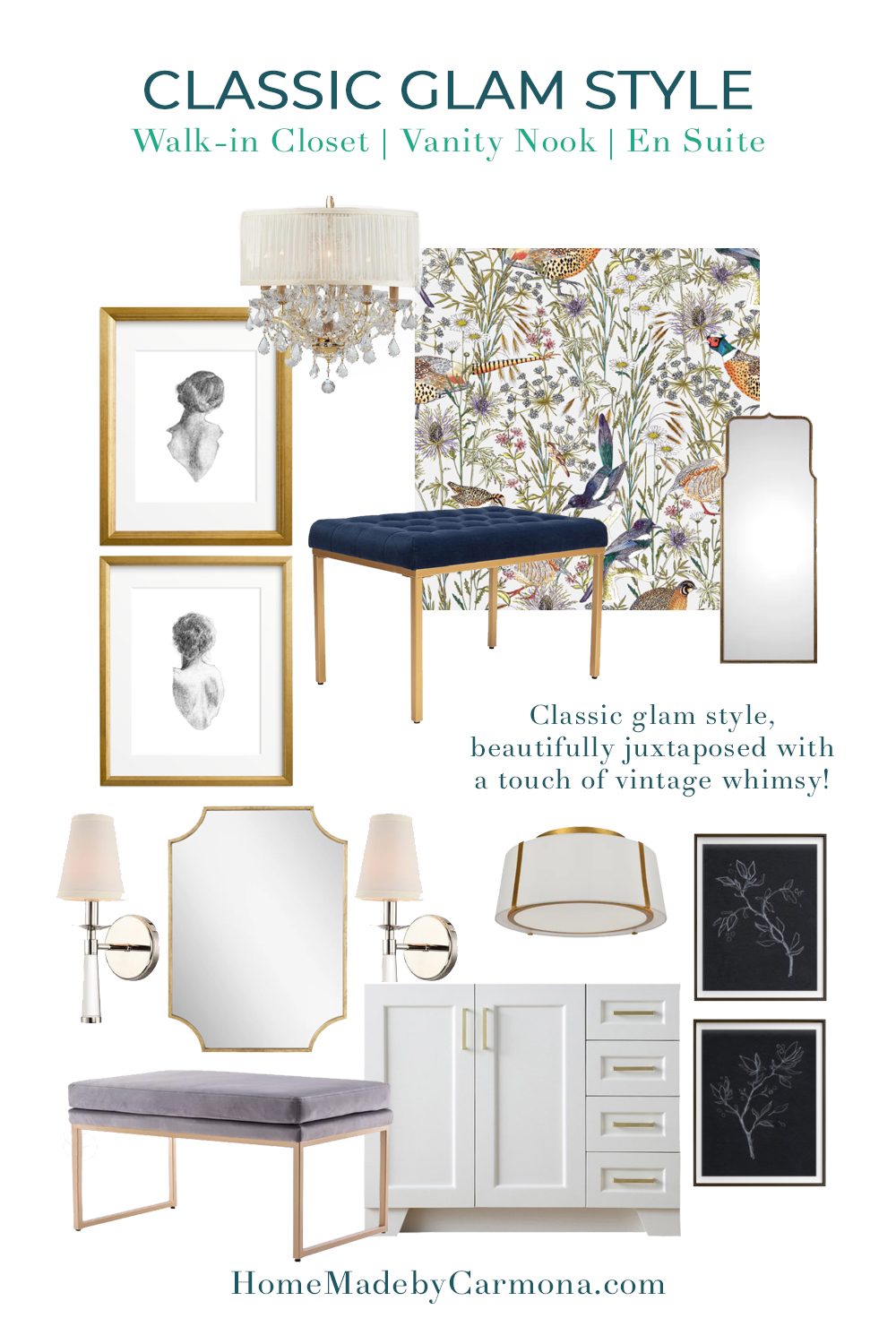 *This project is made possible by ORC official sponsors (affiliate links below)…today's highlight: Minted
GUYS! I'm SO excited to finally be taking on the closet in particular. I've never had a walk in closet until this house, and I've been dreaming of what I could do with it since I moved in. Doesn't every woman dream of a gorgeous and beautifully organized closet? Granted, I don't have a lot of clothes or shoes (and neither does my husband), but that doesn't mean I don't love the look of a dream house closet!
Above you'll see my moodboard with my bathroom plans, closet, and vanity nook plans…or inspiration really. I'm really going for a classy traditional glam…but I want some whimsical touches here and there to really make it pop!
Bathroom Before
I've been calling my master bathroom the 'en suite' because technically it is…but that grand fancy word just doesn't seem to apply to my little bathroom. But I won't complain about the size, it's at least 2 times bigger than the one in my last house!
For the moment, this bathroom is…well, less than stellar. These spaces are in pretty desperate need of a makeover. Or at least a fresh coat of paint to hide all the nasty!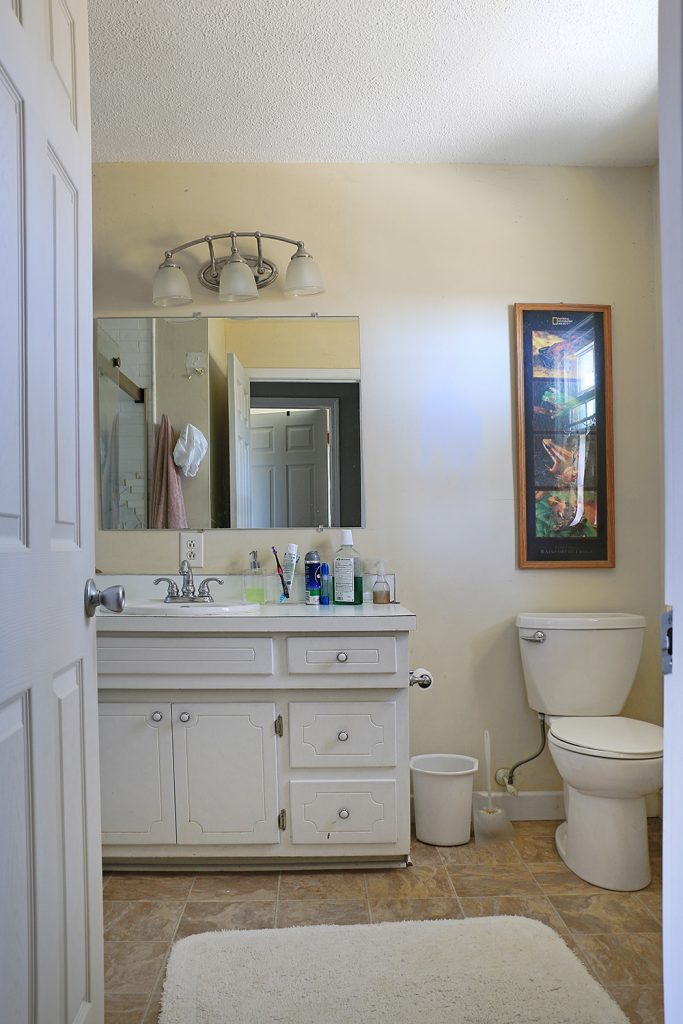 Yep, I'm pretty much going to embarrass myself by admitting that I didn't bother doing anything to the bathroom or closet when I moved in. I didn't even remove the framed pictures of frogs that was there when we got the keys.
Well obviously we cleaned it. But even bleach didn't remove the odd grimy stains on the walls and doors. It needed a fresh coat of paint. But why bother when the whole room needs a makeover?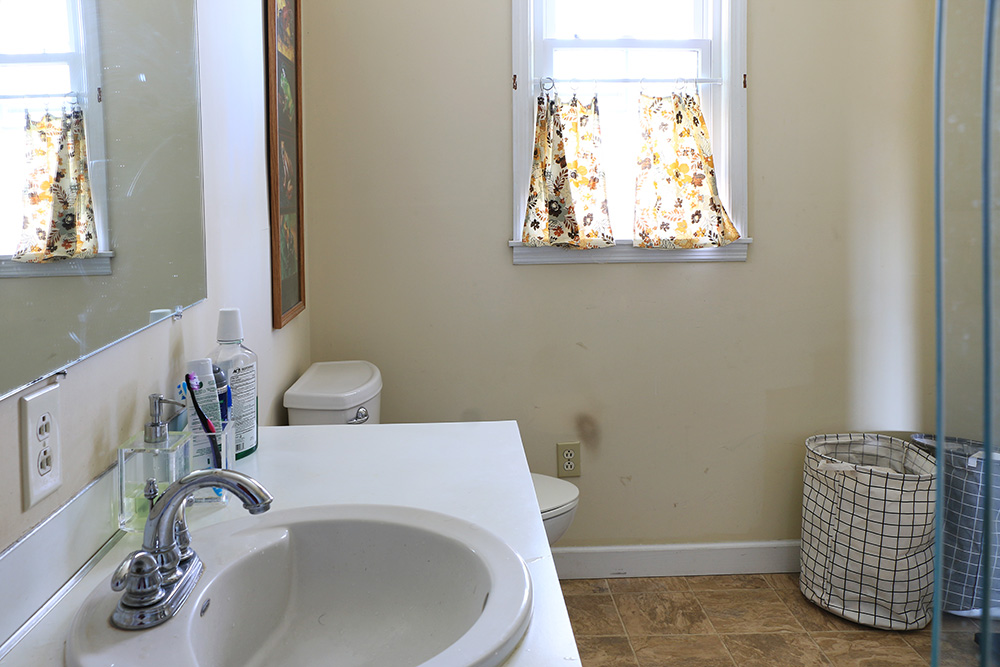 My bathroom plans consist of freshening up all the surfaces, and adding some architectural detail to really make it pop!
Walk-in Closet Before
The closet is not much better. Here, let me give you a tour…
First we view those delightful popcorn ceilings (which now I'll have to scrape), the rough-around-the-edges closet build, that still has nails sticking out in spots, and the simplistic no-nonsense light fixture. I'm thinking that attic access has got to be relocated for the built-ins I have in mind as well.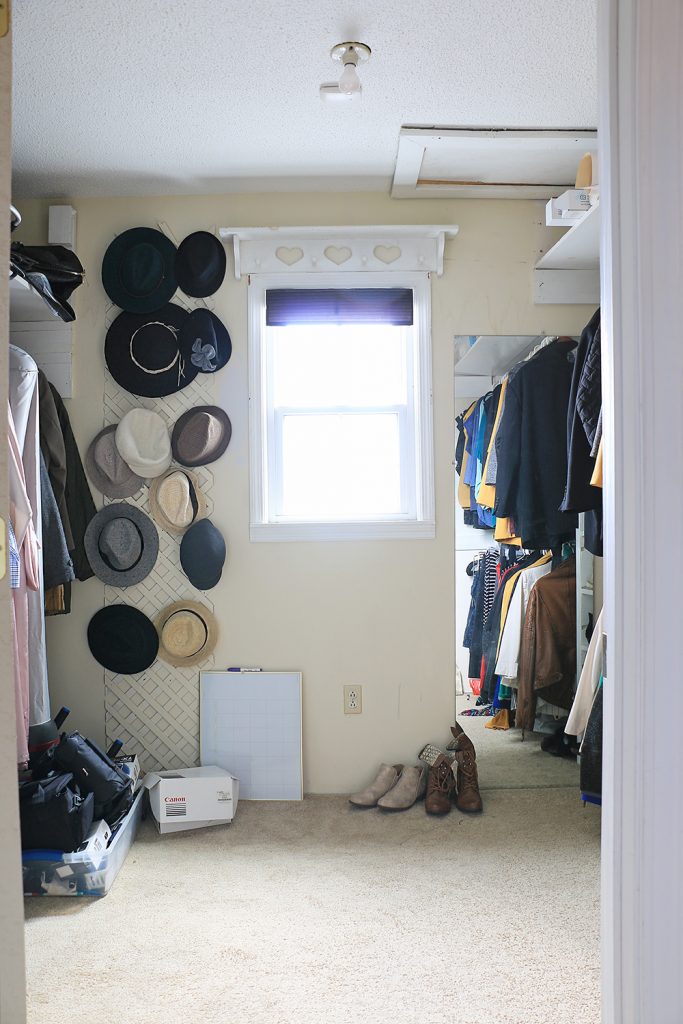 Yeeeeeaah, this closet also leaves much to be desired. Especially in terms of shoe storage. And the height of the closet rod means my longer tops drag on the floor, and I have to hang dresses on my husband's designated side. The water stains down the side of the wall complete the sad look. It's almost as if the room itself was crying.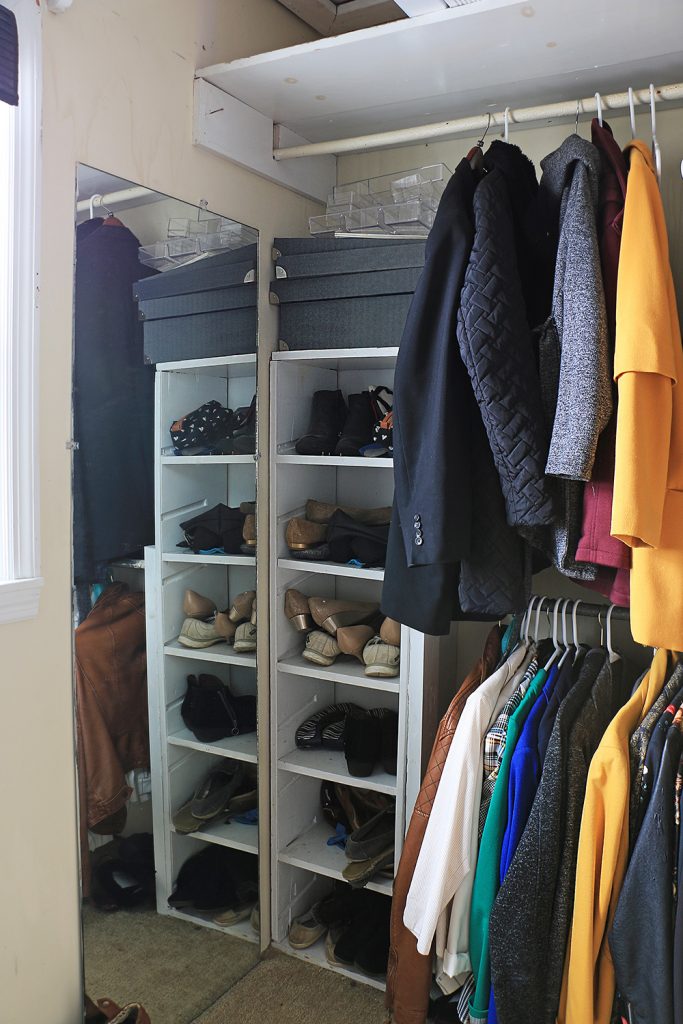 All that being said, I'm still not complaining, because this is by far THE BIGGEST closet I have ever had.
Vanity Nook Before
I adore the idea of a vanity nook! My husband and I DO NOT share a bathroom. There will be no double sink, standing side-by-side brushing our teeth. We like our privacy, and I'm all about keeping the mystery and magic alive, so that's just a huge 'nope' for us.
Which means having this little vanity nook between the bathroom and closet as a space for me to do my hair on Sabbath morning before church is very handy.
Here's what it looked like when we moved in (please excuse the poorly lit phone camera):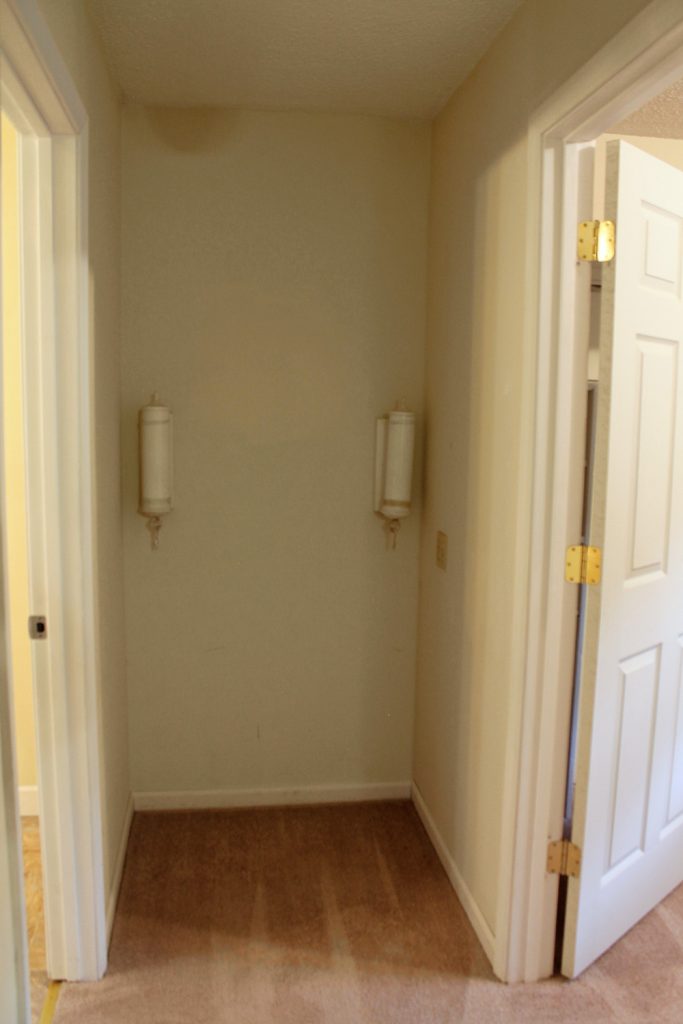 This is what it looks like in more recent of years: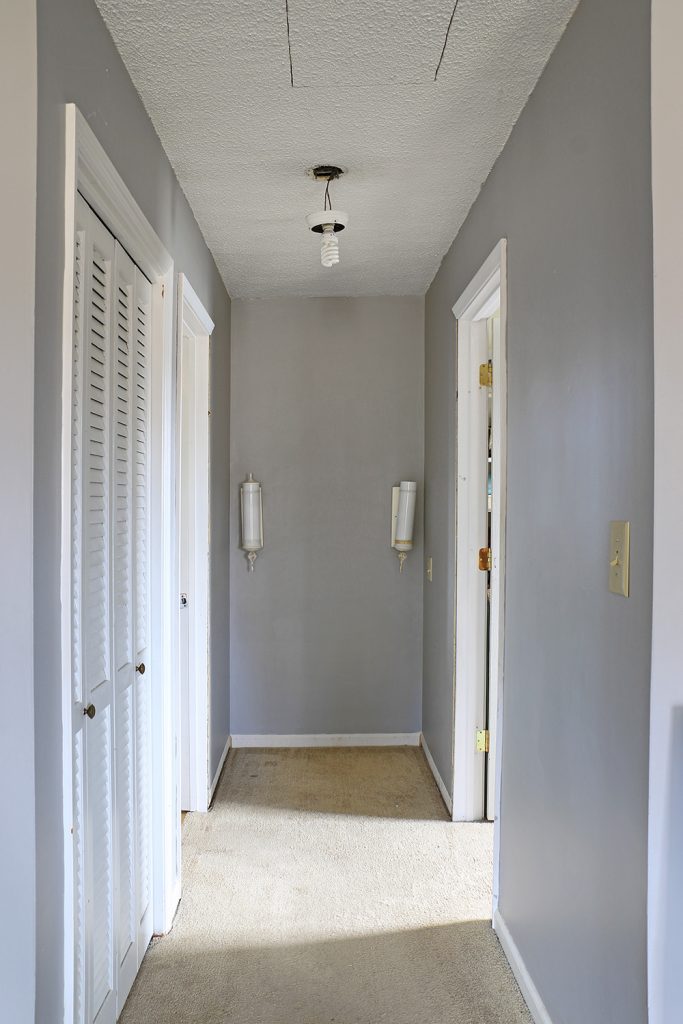 Because this nook flows right off the main bedroom, I went ahead and painted it the same color of the bedroom when we moved in. However, I'm afraid that's where the improvements end. That light hanging down from the ceiling has been exactly like that since we got here almost 4 years ago. *forehead smack*
Ordering The Right Design Pieces [Video]
When it comes to design, of the most common questions I get is, "how do you know it will all work together". Especially when ordering the majority of furniture and accessories online.
Well, here's my secret hack to help get the design and items for the space 'just right':
The Artwork Is Already HERE!
It may seem strange that the artwork is one of the first pieces to arrive, but it's no surprise to me since it's one of the first pieces I chose!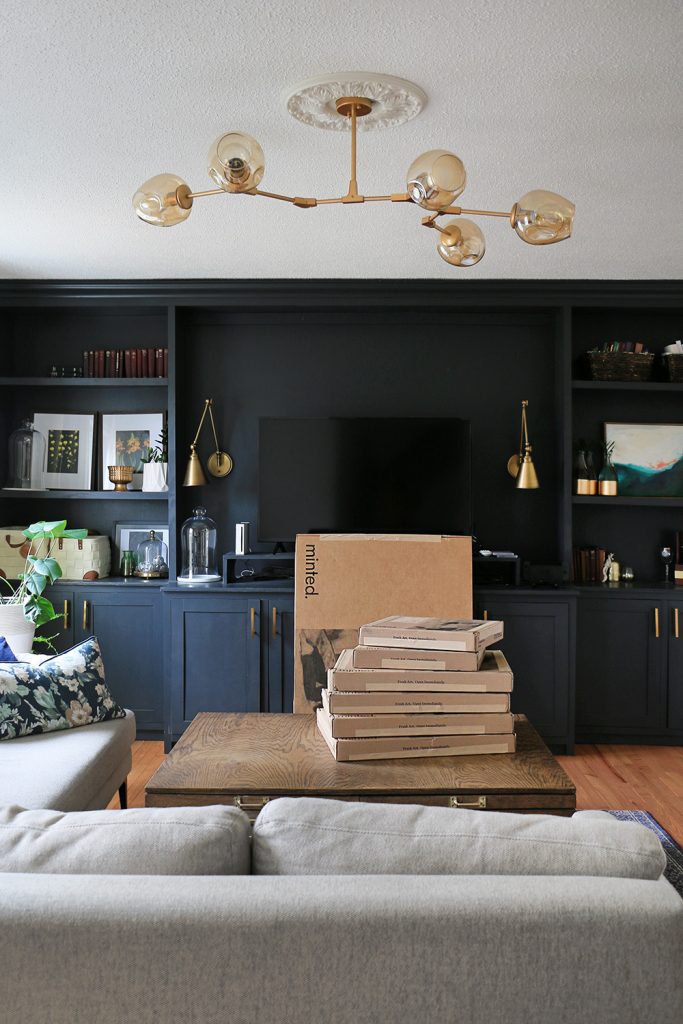 One Room Challenge sponsor, Minted has a ton of options to choose from. But the moment I saw my pieces of choice, I knew they were exactly the right fit for the room!
Minted shipped them very quickly. We came home one day to a pile of boxes on our doorstep, and for a moment we all thought it was pizza. Like, who ordered a thousand boxes of pizza?? Lol! This was a lot prettier, and whole lot healthier.
I got these pretty little chalk drawings by Minted artist, Jess Blazejewski, for the bathroom space. Black & White Botanical #1 on the left, and Black & White Botanical #2 on the right.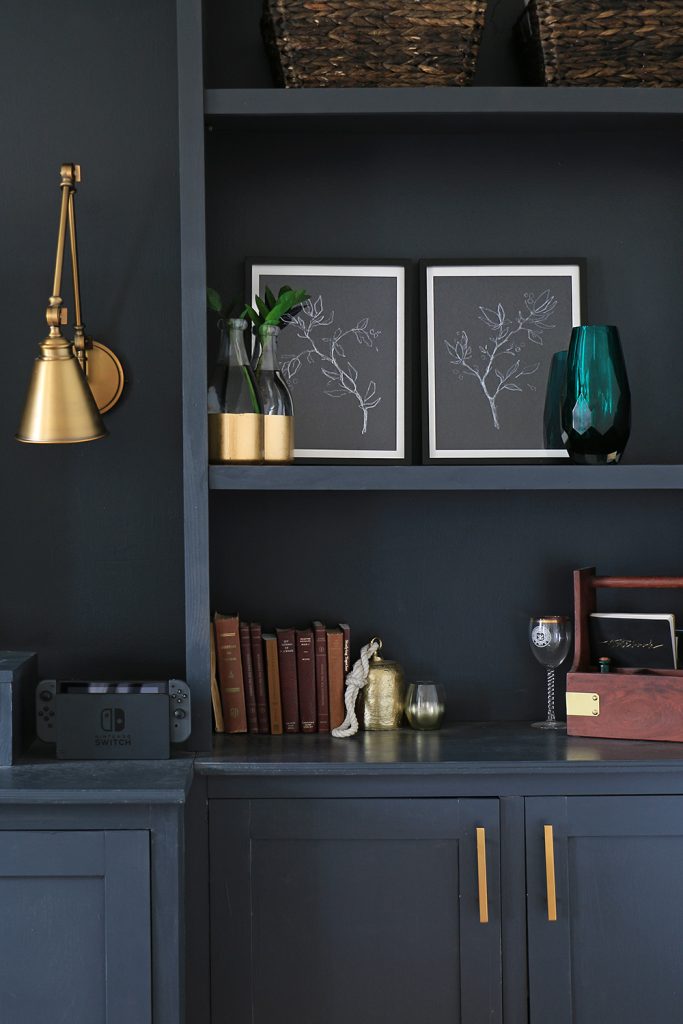 They are simple, but classy. I'm thinking I'm going to do some mixed metals in the master bathroom, and the artwork needs to help the mix of colors.
Jess also did these wonderfully sophisticated pencil drawings, Figure Drawing No. 17, and Figure Drawing No. 16, which I'm excited to use in my closet space.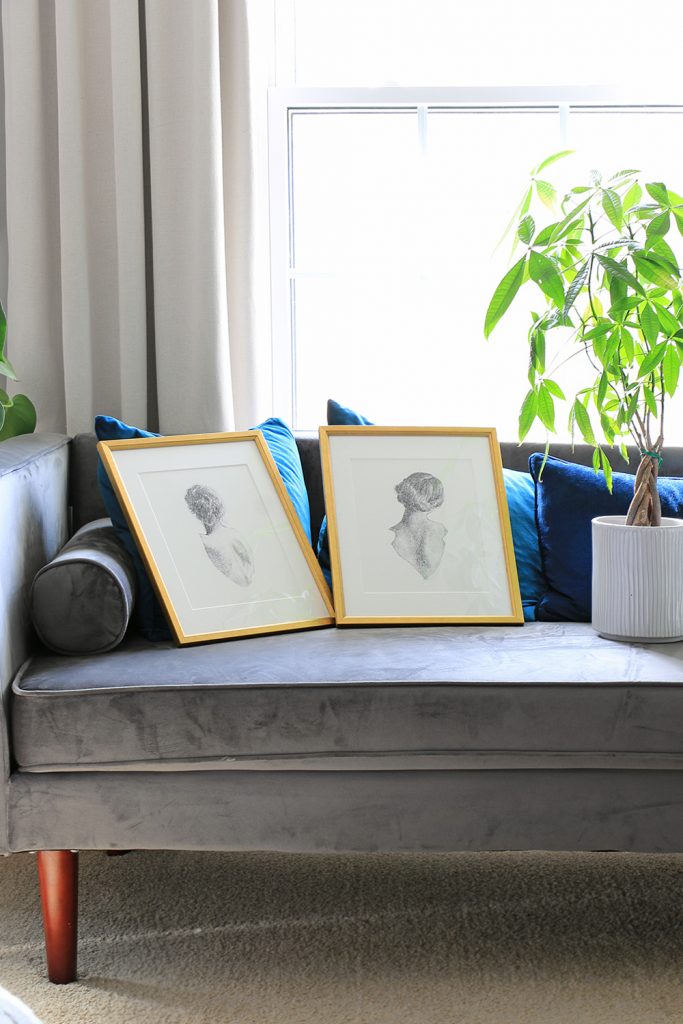 I got three more pieces of artwork, but you'll just have to wait to see them…
What's Left On The To Do List:
Okay guys, I may have ordered the majority of pieces for my space, and I've definitely started on the hard stuff in the space, especially with the type of bathroom plans I have, but there is a LOT to do:
Scrape off popcorn ceilings and mud ceilings
Fix crackling walls in bathroom
Prime and paint rooms
Install wallpaper in closet
Replace outlet covers and switch plates
Replace bathroom vanity counter top
Paint doors and add new door levers
Add molding and trim to bathroom walls
Install light fixtures
Build closet units
Remove carpet temporarily and replace after closet built-ins
Remove toilet and see if offsetting is an option
Install tile flooring in the bathroom and replace toilet
Install crown molding and baseboards
Paint/update bathroom vanity
Build vanity nook 'makeup' table top
Add final decorative touches


Shop items from my closet, vanity nook, and bathroom plans.
Other ORC Featured Designers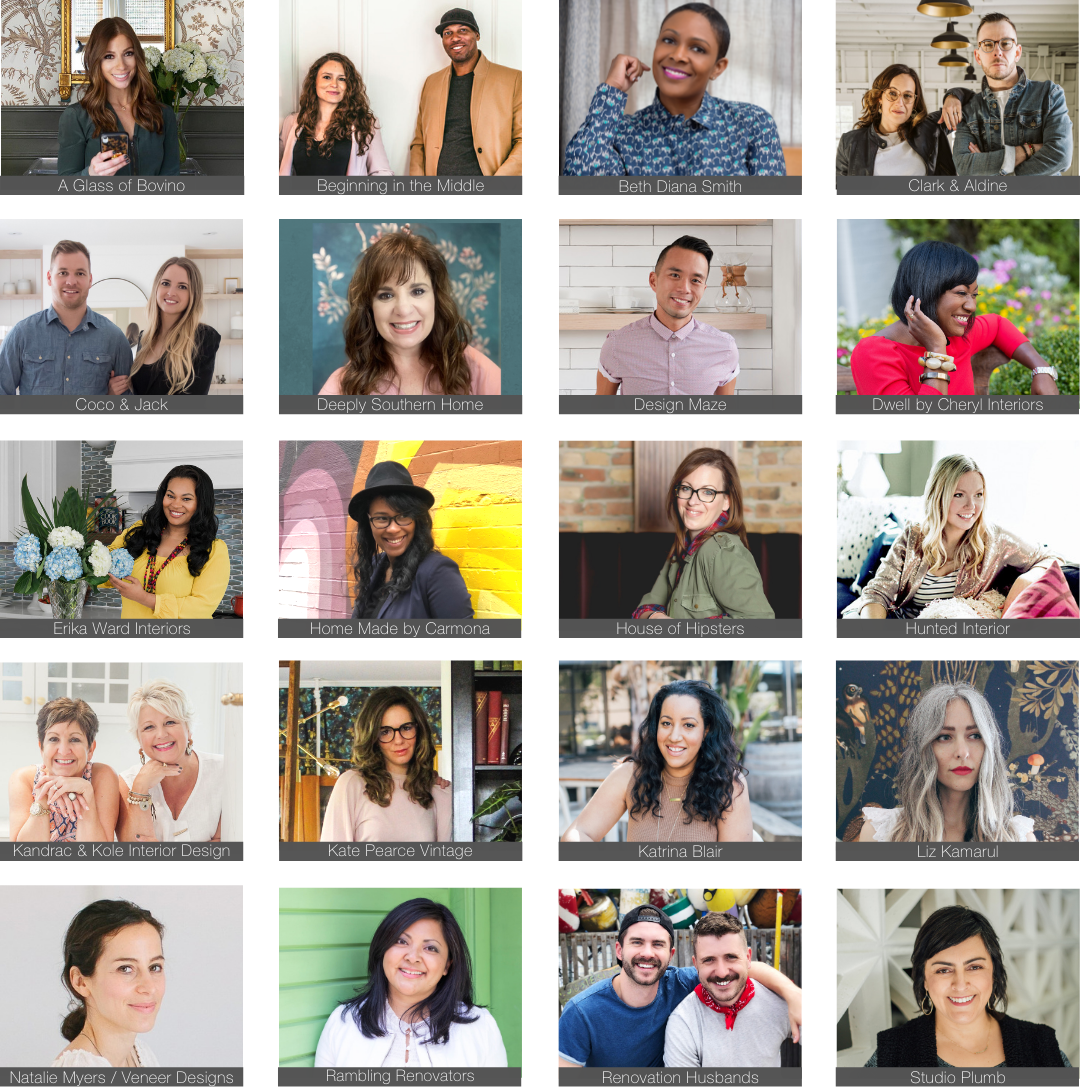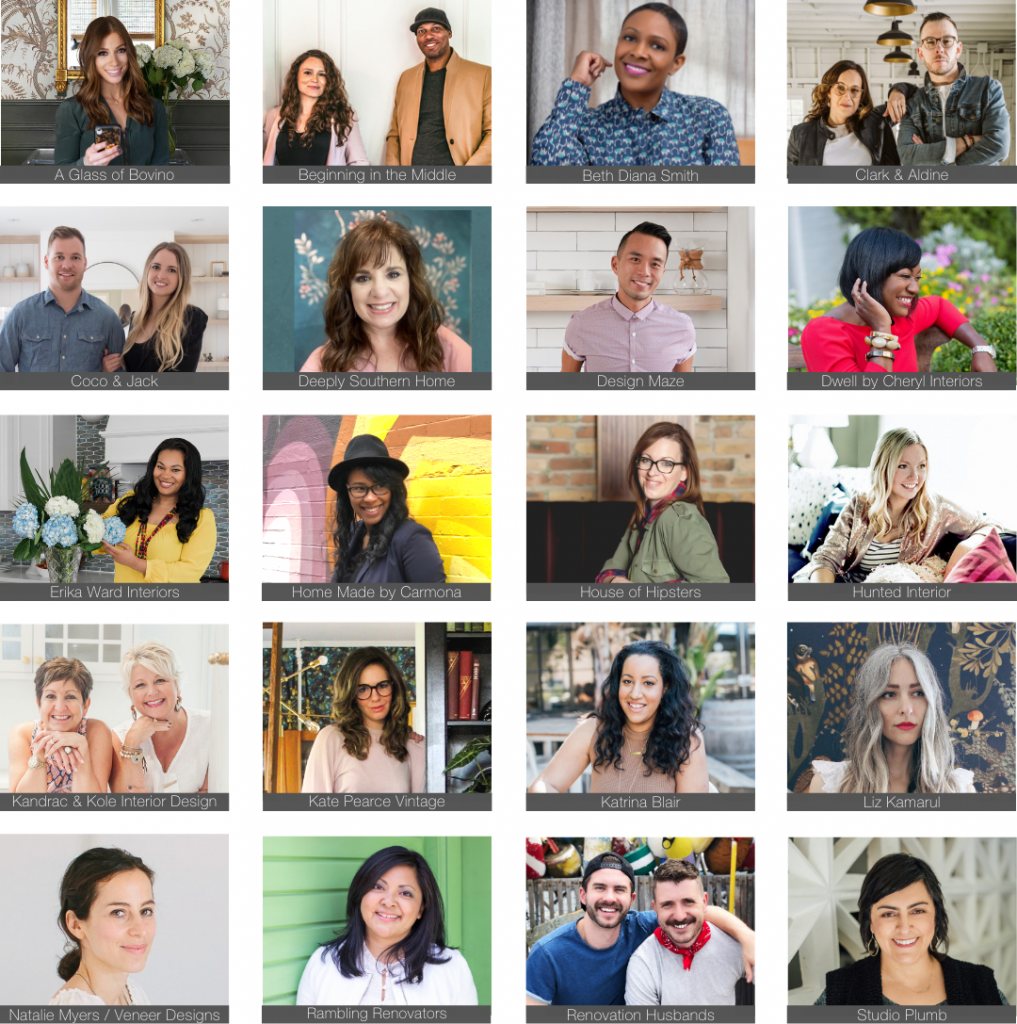 Check out all the amazing featured designers of the One Room Challenge here and their spaces here…
A Glass of Bovino | Beginning in the Middle | Beth Diana Smith | Clark + Aldine | Coco & Jack  | Deeply Southern Home| Design Maze | Dwell by Cheryl | Erika Ward | Home Made by Carmona | House of Hipsters | Hunted Interior | Kandrac & Kole | Kate Pearce | Katrina Blair | Liz Kamarul | Veneer Designs| Rambling Renovators | Renovation Husbands | Studio Plumb | Media BH&G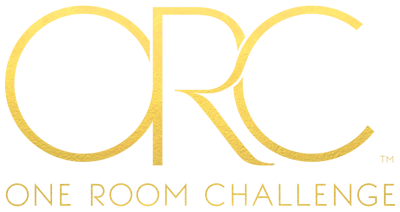 One Room Challenge Sponsors
Special thanks to all these One Room Challenge sponsors for making these spaces possible:
Minted | Milton & King | Novo Building Products | Emtek | Crystorama | Build.com | Schuab | The Tile Shop | Wovenbyrd | SWD Pillows