It's week 2 of the One Room Challenge, and I'm pretty sure I'll be picking popcorn ceiling out of my hair for days. On the bright side, I'll finally be able to show my ceiling and wall a little love when it is completely smooth and pretty! If you missed it, definitely pop over to week 1 and check out the scary 'before' pics, and my moodboard/plan!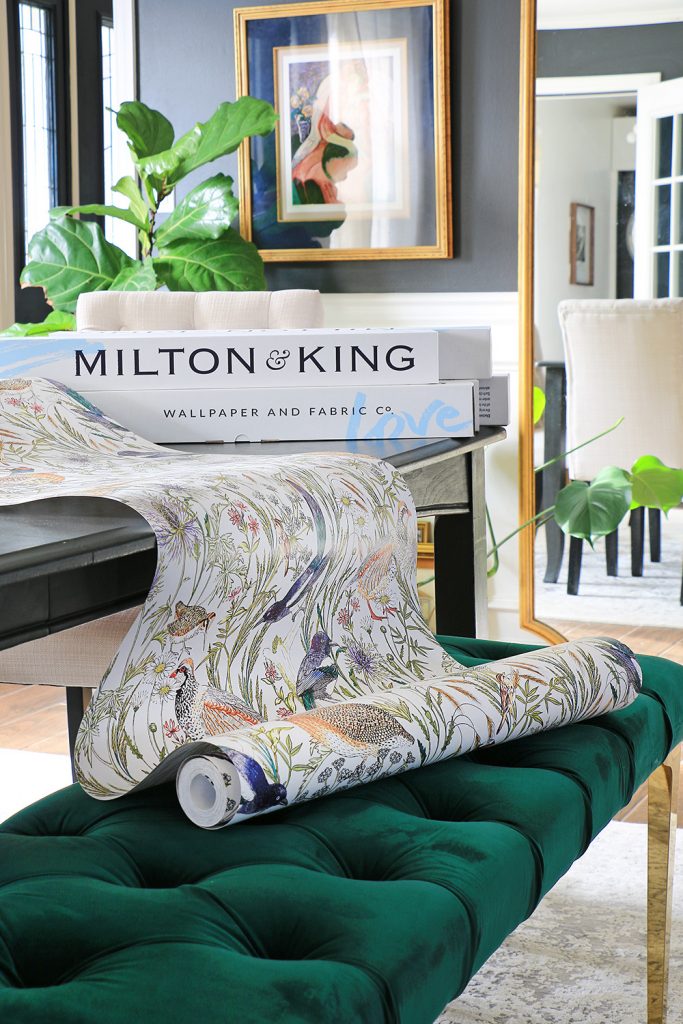 *This project is made possible by ORC official sponsors…today's highlight: Milton & King
I'm SO excited to use this showstopping wallpaper called Woodland Birds from Milton & King in my closet! I've stalked this particular design for a while now, along with pretty much every designer who has ever used it. It will add so much character and personality to my space!
But before starting on the fun stuff, I have to make sure all the surfaces are properly prepped. So step one in my project is to get alllll my wall surfaces and ceiling purdy. Which is a lot of hard work, but worth it!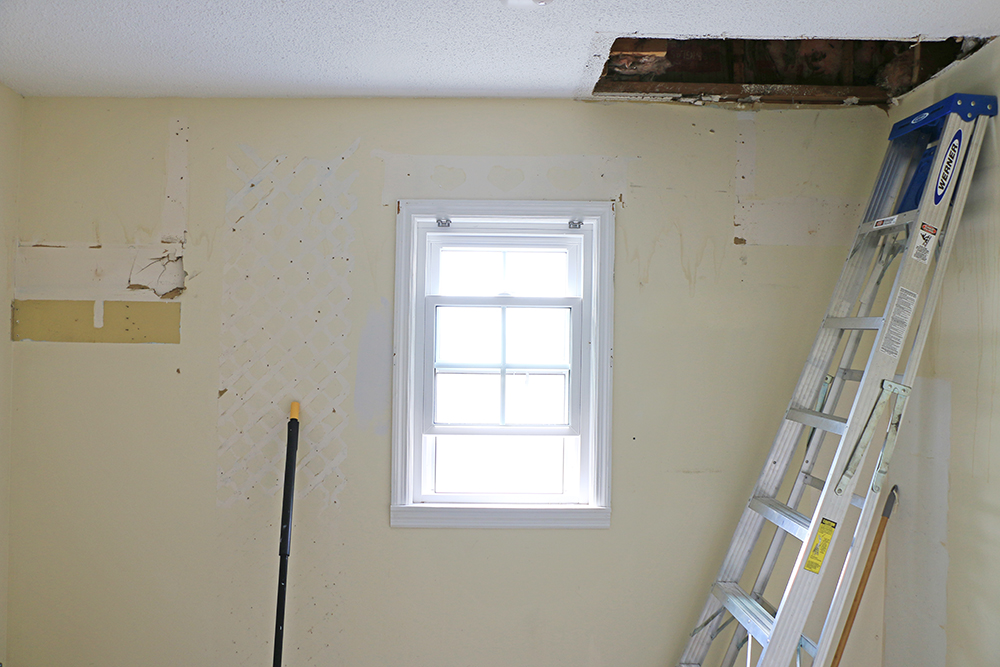 I also have to relocate the hole that serves as the attic access. Otherwise I won't be able to run my closet built-ins all the way to the ceiling.
Scraping Popcorn Ceilings
Nothing is worse than popcorn ceilings. Blegh, it is an interior design abomination. Yeah okay, so I'm being a little melodramatic, but that's just how much I hate popcorn ceilings.
Instead of adding visual interest, they absorb the light in a room (instead of bouncing it around as it should), and always look dingy with the popcorn shadowing. Yep, if I'm going to install beautiful light fixtures, then the popcorn has to go.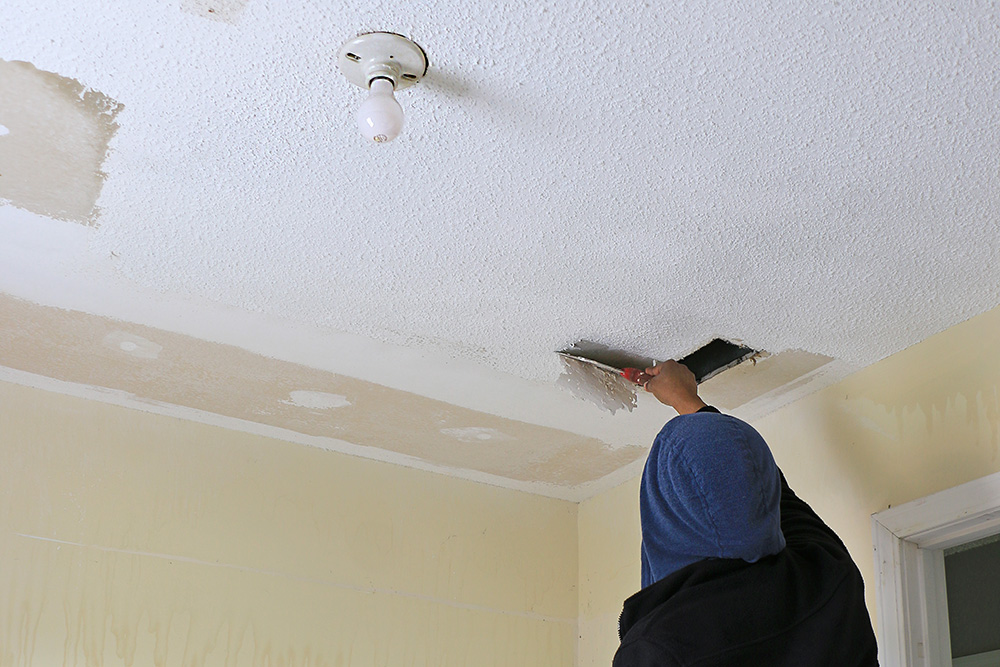 Honestly, prepping walls and ceilings is just not fun… First I wet the ceiling a couple times with a squirt bottle and water, then scrape the popcorn off the ceilings Finally I go over it with a thin layer of joint compound, and sand it smooth after it is completely dried. This just in…my arms are KILLING me.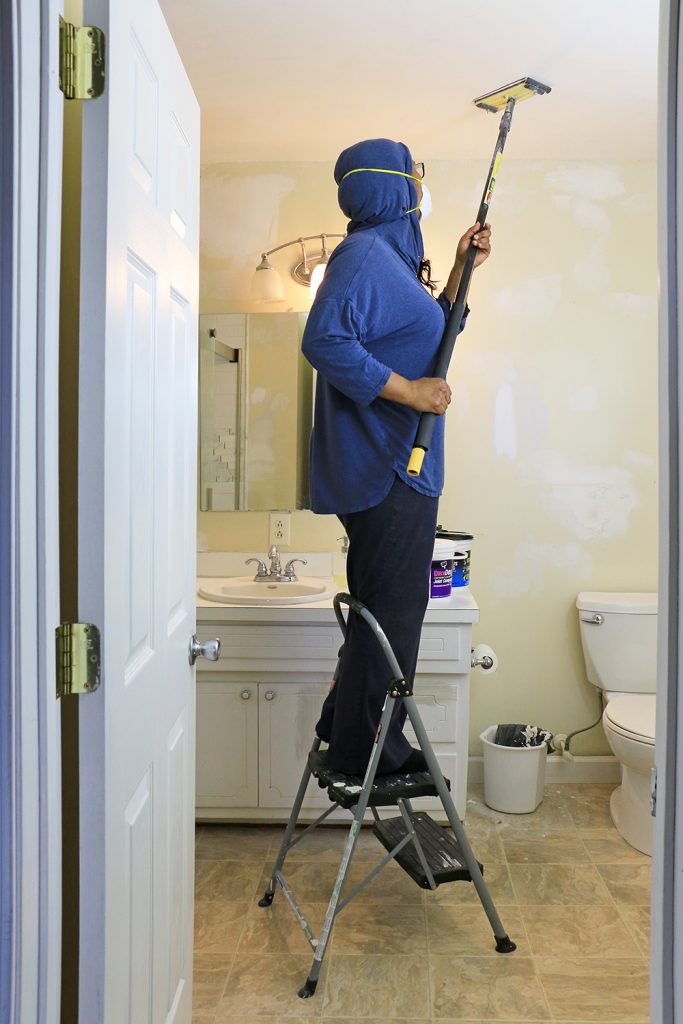 I'm not a pro at this, but all three spaces look incredible! After a layer of water-block primer, I went with a soft white-gray paint called 'Summer Gray' by Valspar at Lowes. It is going up on the wall and ceiling in both rooms.
It feels great to have a fresh slate to begin my actual design work.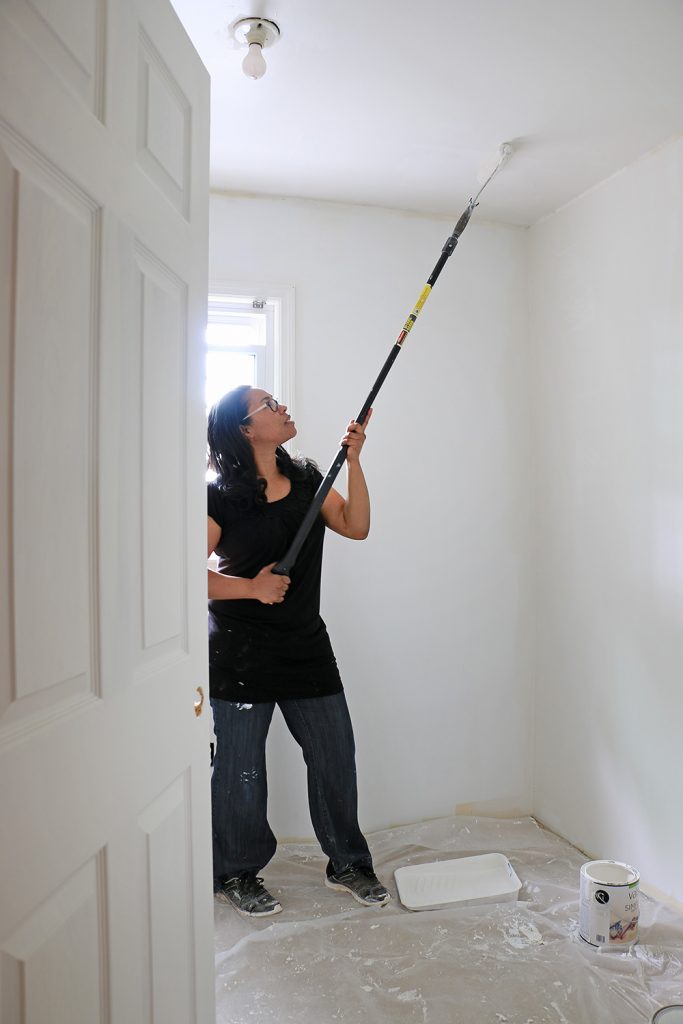 Installing Wallpaper
This isn't my first rodeo installing wallpaper. I have installed a peel-and-stick in my downstairs powder room, and just a few months ago I installed Milton & King's lovely Dalrymple wallpaper in my daughter's bedroom for a refresh.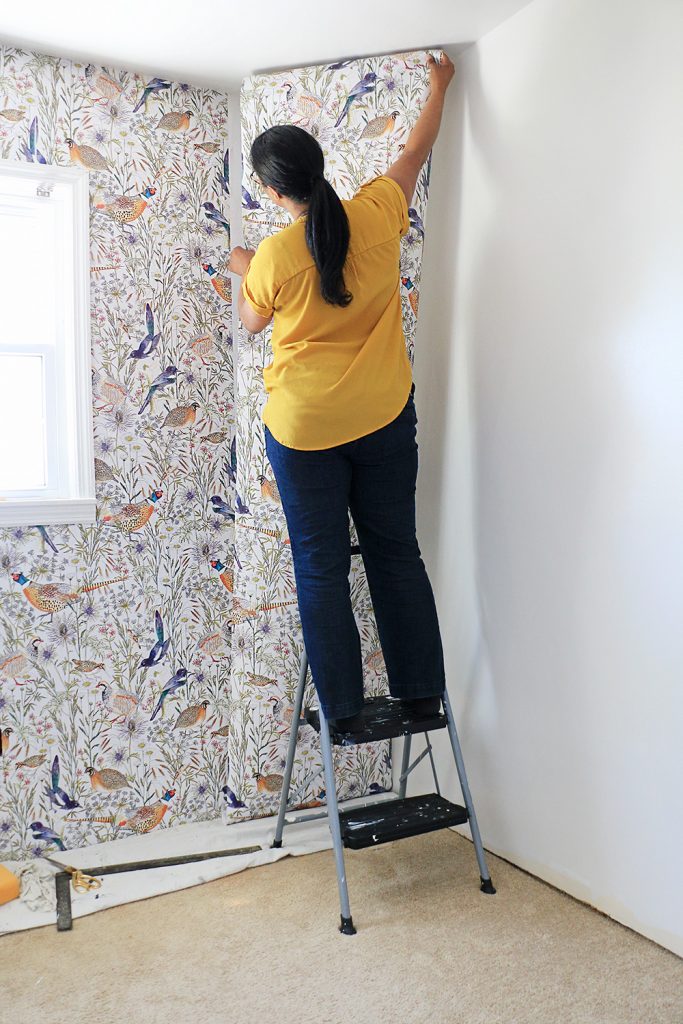 That was when I first discovered this Milton & King Woodland Birds wallpaper, but I couldn't convice my daughter to go for it since she had her eye a different one. Haha! So I'm thrilled to be able to use it in my own bedroom project. It's going on the back wall in the closet so you can see it first thing as you open the door, and on the door wall as well.
Milton & King produces amazing quality wallpaper, and this particular design has my heart all a twitter.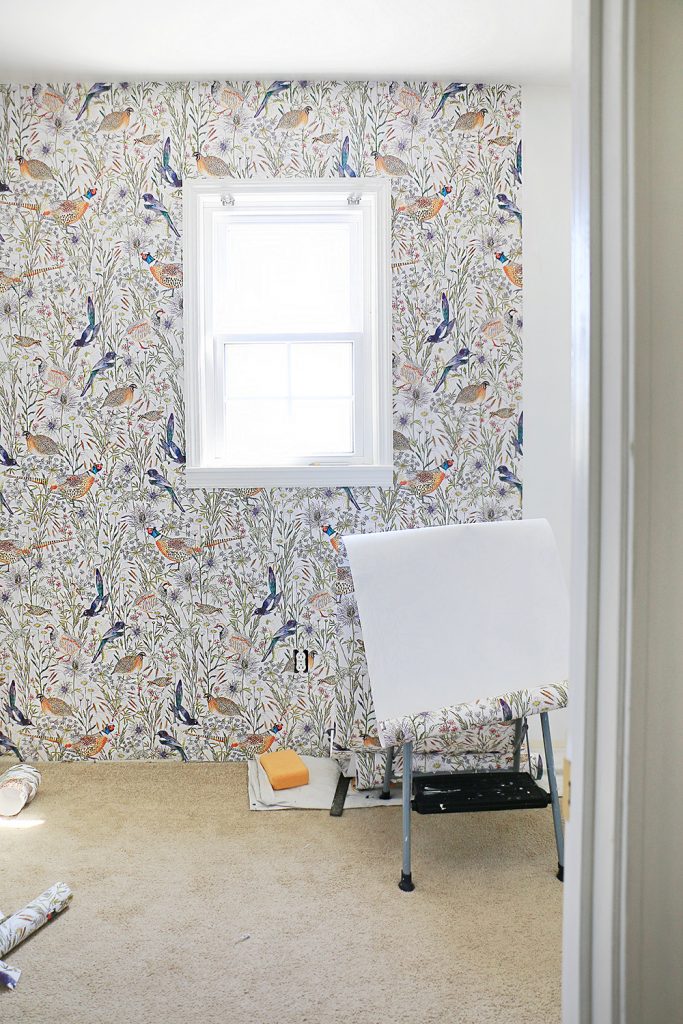 I'm happy with how much easier it is to install wallpaper than I initially thought. Last time, my brother lent me a helping hand, this time around, I'm going it solo.
See My Wallpaper How-To, Plus Video of Popcorn Ceiling Removal! [Video]
Replacing Outlet Covers & Switch Plates
I know it's easy to overlook outlet covers and switch plates, but those tired almond colored plate covers don't do my gorgeous new walls any favors. They actually look a little dingy against the new cooler wall color.
Taking an extra minute to paint out these classy clean ones I picked up from Lowes this week will help. In the bathroom I'm painting them the same as the wall color so they blend into the detail.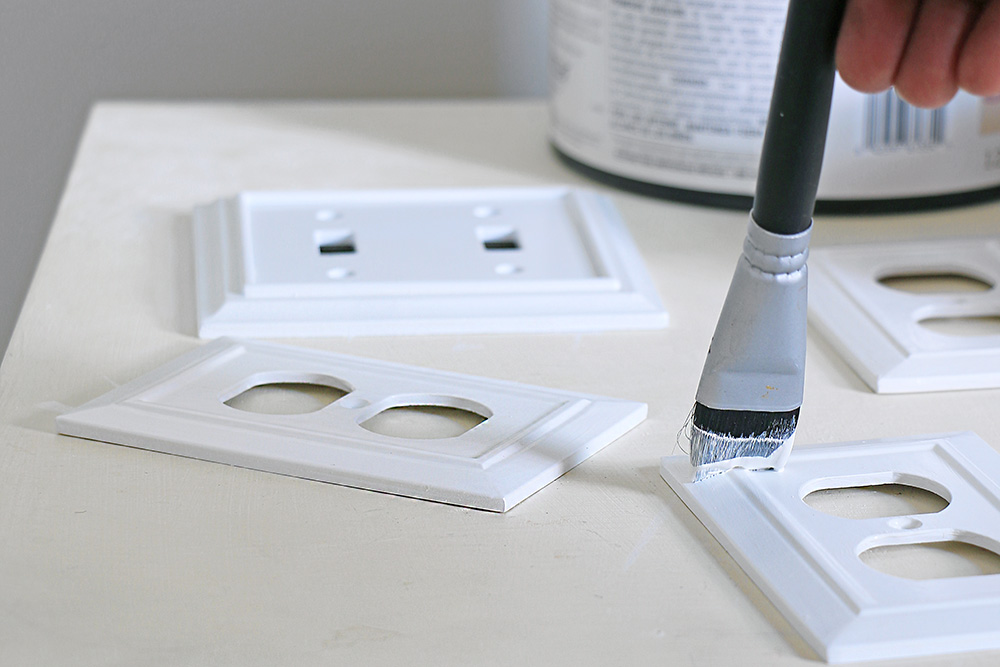 In the closet, the plug cover will also be the same color as the bathroom walls (which is also the ceiling color and the color the built-ins will be). But I also used this super cute gold switch wall plate for the closet I found a couple years ago at Home Goods!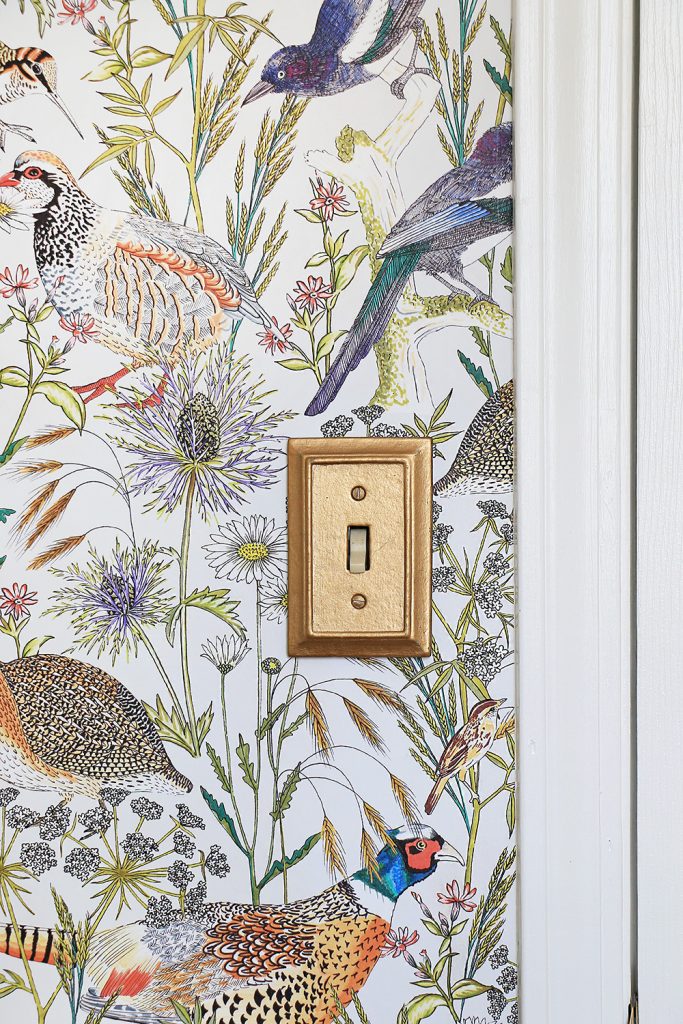 It is made of clay, so it's quite thick, but it's so pretty up against the wallpaper!
What's Left To Do:
Scrape off popcorn ceilings and mud ceilings
Fix crackling walls in bathroom
Prime and paint rooms
Install wallpaper in closet
Replace outlet covers and switch plates
Replace bathroom vanity counter top
Paint doors and add new door levers
Add molding and trim to bathroom walls
Install light fixtures
Build closet units
Remove carpet temporarily and replace after closet built-ins
Remove toilet and see if offsetting is an option
Install tile flooring in the bathroom and replace toilet
Install crown molding and baseboards
Paint/update bathroom vanity
Build vanity nook 'makeup' table top
Add final decorative touches


Check Out All The ORC Featured Designers: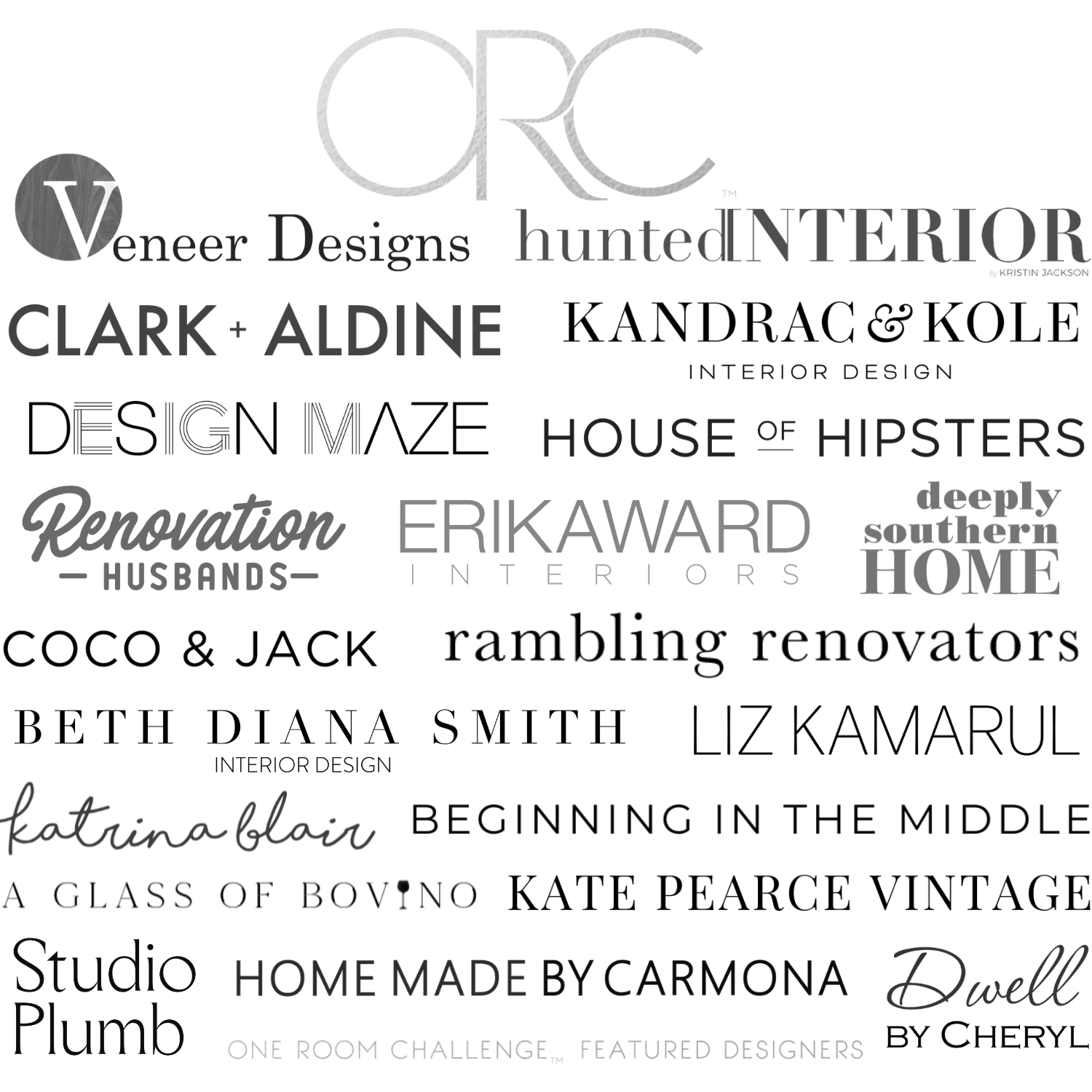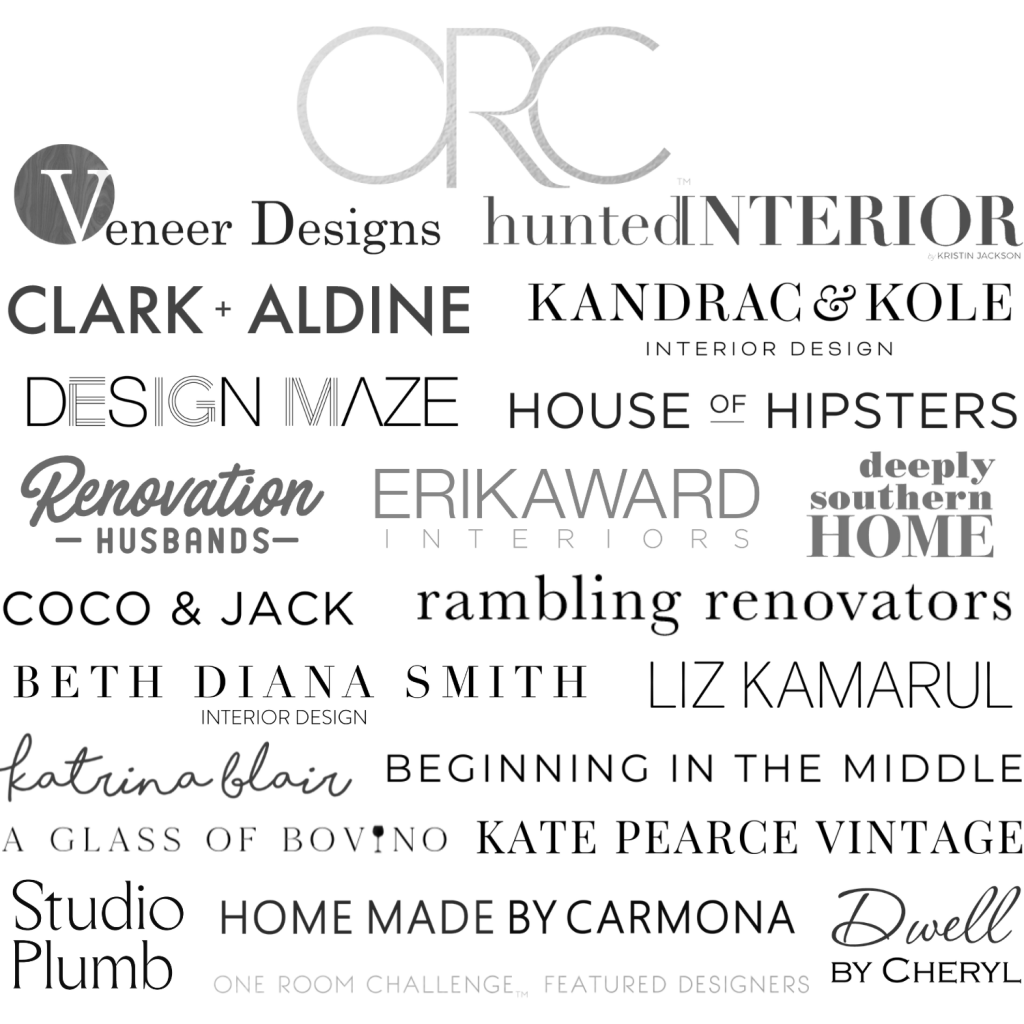 A Glass of Bovino | Beginning in the Middle | Beth Diana Smith | Clark + Aldine | Coco & Jack | Deeply Southern Home| Design Maze | Dwell by Cheryl | Erika Ward | Home Made by Carmona | House of Hipsters | Hunted Interior | Kandrac & Kole | Kate Pearce | Katrina Blair | Liz Kamarul | Veneer Designs | Rambling Renovators | Renovation Husbands | Studio Plumb | Media BH&G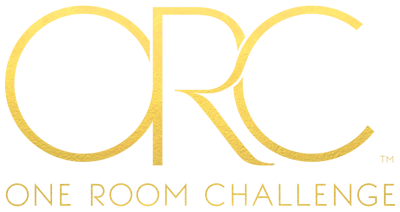 Special Thanks To My One Room Challenge Sponsors!
Minted | Milton & King | Novo Building Products | Emtek | Crystorama | Build.com | Schuab | The Tile Shop | Wovenbyrd | SWD Pillows